Creative Women Of The World
Empowering Women through love
Mission: "To Equip Women with entrepreneurship resources to develop sustainable businesses through the power of their own creativity!"

Lorelei VerLee, founder of Creative Women of the World, established this nonprofit in 2011, after having gone on several mission trips, and recognizing that God had a bigger calling on her life. She stated she had always dreamed, since she was in high school, of helping women who found themselves in difficult life situations. She tried to find other organizations with a similar mission who might hire her, but the only one she came across, was an artisan-based company, 10 Thousand Villages, established in 1946. Their headquarters was based out of Pennsylvania and her husband's job was in Indiana. Unable to relocate, Lorelei decided to start other local businesses. The most successful was a greetings card company, that she established with a partner. They sold handmade cards in all 50 states and even exported some to a couple countries outside of the US. After 3 years of working hard to build this company, her husband transferred, and Lorelei was faced with a tough decision. She had to decide whether to sell her portion of their beloved company or buy it from her partner. Her partner really wanted it, so she decided to sell it to her. Only one year after having sold her greeting card company, the business closed. Lorelei was devastated, only she did not let this discourage her, and set out to work on building several other businesses, from interior decorating to having her own store, all the while going on several mission trips in the US and around the world. 
While pursuing multiple careers, juggling raising two wonderful children, who later blessed her with two beautiful grandchildren, and being married to a pastor, Lorelei still felt called to something more. She continued to go on mission trips, while seeking the Lord in prayer, asking for Him to use her for something big. One day, she received an email from one of the missions for whom she had volunteered, requesting that a person, go to Haiti to help a group of women who wanted to start a greeting card company. Lorelei's heart was pounding, and she expressed that she could not have gotten on that plane fast enough. She stayed with the women in their remote village for the month of March 2007 then volunteered for Haitian Artisans for Peace International (HAPI) in the States for three years as Marketing Director.  But she still felt called to more, so in 2011, after receiving several phone calls and emails from organizations all over the world requesting her assistance with helping start their own businesses, in 2011, Lorelei started Creative Women of the World (shortened to CWOW). Creative Women of the World is a non-profit organization, that works with other organizations and groups in the US and developing countries around the world. Creative Women of the World partners work to rescue women out of dangerous living environments, such as sex trafficking, poverty and natural disasters.
            Once, these women have been rescued from their dangerous circumstances, CWOW provides business training and market connections for their handmade products. They train them in entrepreneurship by helping them learn their God given gifts and how to use their talents to make a business to support themselves, their families and their communities. The goal is for these creative women to earn a livable wage, based on the area/economy where they reside. Livable wage means, the ability to feed their families, have funds for public transportation, send their children to school, and have savings to secure future educational costs or business expenses. Lorelei and her team, partner with the women and train them up, by empowering them with love. They remind them that their business does not belong to them but was given to them as a gift from God, as a responsibility to help them support themselves, their families, and even give back to their communities.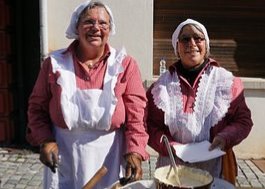 Each year, the number of women per a group that Lorelei has trained, has grown from 6 women per training group, to as many as 78 per training. These numbers continue to grow, and as they do, she needs the help of those around the community of Fort Wayne, along with others to assist with funding. The cost of training one women is $180. This includes, providing the curriculum that Creative Women of the World has created along with mentorship.  Often those who have gone through the training come alongside other women in a pay-it-forward way which helps them both succeed. Donations can be accepted via credit cards, or other online payments, by going to their website:
Scroll down the homepage to the donation tab. All donations go to helping these women in their endeavors to start a new life for themselves-- a new life, of hope, freedom, and security for themselves and their families.
        Another way to help support Creative Women of the World, is by shopping at their boutique located in downtown Fort Wayne: 125 W Wayne St, Fort Wayne, IN 46802. Store hours are Mon.-Sat., from 11am-6pm. Check out their new fall arrivals and be sure to visit their Warsaw location that will be opening Oct. 2nd through the end of the year. CWOW shares a building with Today's Headlines at 721 E. Center Street, Warsaw, IN 46580. Store hours at that boutique are Tues.- Sat., 10am-5pm
        If you are interested in partnering with Creative Women of the World, and live in the Fort Wayne area, weekly volunteers are needed at the boutique to be Storytellers or to assist with other projects. Storytellers share the stories of the women artisans to those who come in to shop.
Creative Women of the World does not discriminate against race, social status or mental health, and works with all groups of people, by supporting them with the resources to start a better life.