Experience Points: A Gamer's Guide to Leveling Up in Life Now
My new eBook, released today, aims to help struggling gamers find their place
Do you know somebody in your life that spends too much time shut away from the world? Are you concerned that this person may be missing out on life? Is this person a gamer? Are you  the one that's shut-in? If you said yes to any of these questions, don't worry, I'm here to help. 
Understanding the Gaming Lifestyle
I can tell you from experience that being a gamer is one of the most wonderful ways of life imaginable. Rather than live one boring life limited by genetics and luck, you can live thousands. Being a god-killer, an expert detective, a fearless adventurer, or a Cuphead, it's all possible in the digital realm. From the time I was five years old, I have always had a controller in my hand. Many millennials, like myself, grew up with a similar background. The evolution of technology, thanks to Moore's law, has given birth to a wide variety of electronic experiences. Science-fiction is now reality. 
For the gaming industry, that fact has only given birth to innovative and wonderful new ways to enjoy play time. From virtual reality headsets that run independently on the power of our handheld phones to retro consoles that contain hundreds of games in a single unit, there has never been a better time to be a gamer. There's also never been a better time to lose yourself to gaming addiction. 
Yes, Gaming Addiction
Like with anything, excessive time spent with this lifestyle can lead to dependency upon it. This is especially true in multi-player social experiences that allow a user to maintain anonymity. These gamers are at risk of creating a false persona or living vicariously, and entirely, through a game character. The gaming world is far more forgiving than the real one and that much more attractive to an isolated individual.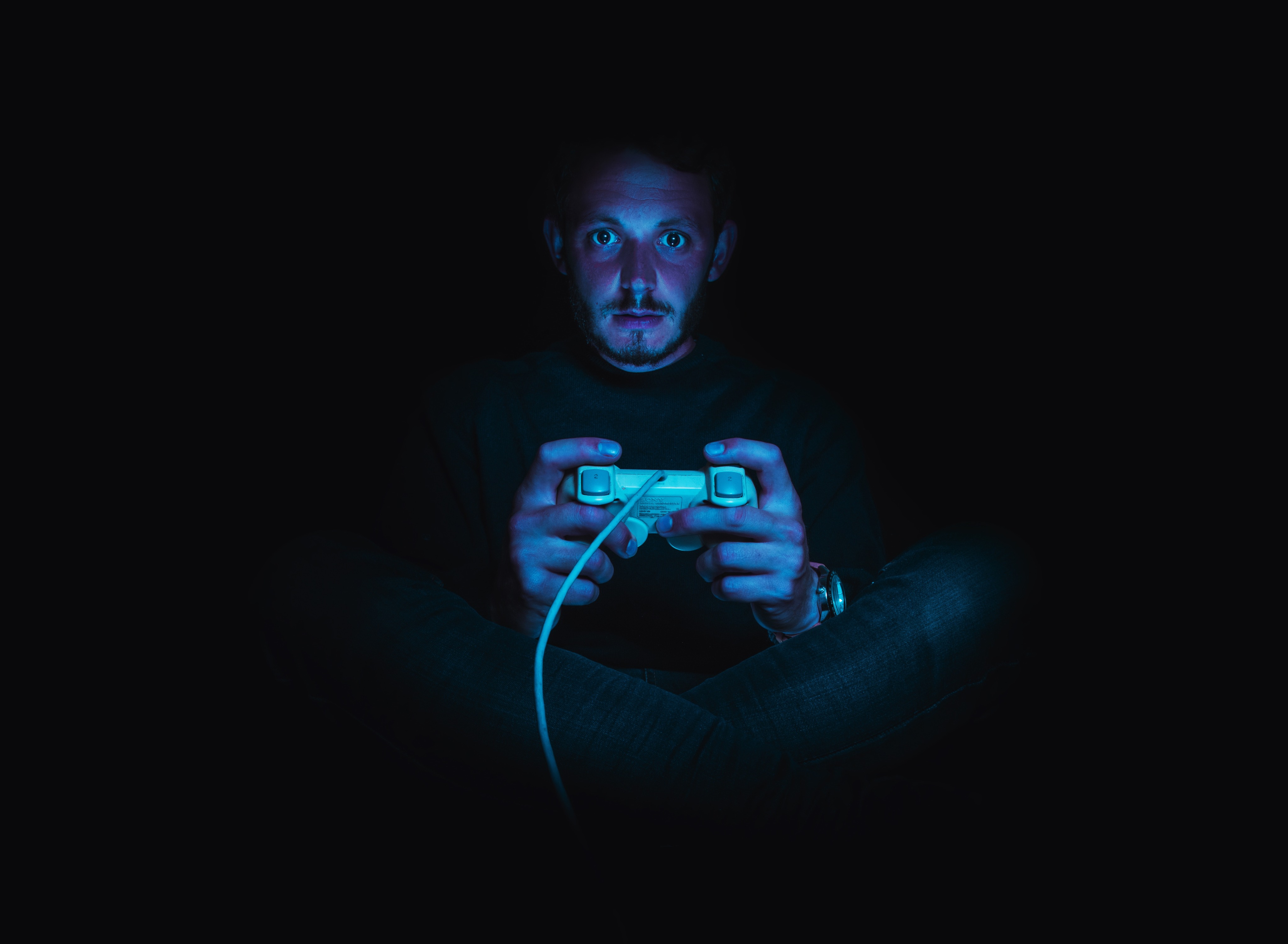 It's alright, though! Recovery is very possible. Even better, the gamer can still game responsibly after being cured. The issue isn't with the act of gaming itself, but often, rather with the perception of success gained through it. So, if you target the feeling of inadequacy, or provide an alternate purpose, the addiction will likely correct itself. Of course, it's important to seek professional help in extreme cases. 
Where I Come In
In order to better facilitate the process of helping gamers discover their true nature and find happiness, I have written a new eBook: Experience Points: A Gamer's Guide to Leveling Up in Life Now, which details the process that I used to recover. It provides clear, step-by-step guidelines to help the gamer discover who he/she is and how to best approach the goals they want to achieve - all while maintaining their personal identity as a gamer. 
Personally, I despise "self-improvement" books because of their predatory nature. Selling an over developed fluff piece based on the suffering of others is incorrigible. That's why I wrote this seemingly hypocritical piece. It's a no-nonsense, straight bare-bones, informational guide to support and entertain the gamer on the path to experiential growth. By utilizing several industry-thematic references, I make myself laugh, and make it easy to follow. 
My goal is to completely shatter the formula of self-improvement by encouraging active-living practices and acceptance of the truth. No more positive thinking or "putting energy into the universe." These guidelines are all "now" based developed from my own experiences in therapy. I understand that everyone has different needs, so this program has been reduced to the most basic of human needs. 
Now Live on Amazon Kindle
The eBook is now live on the Kindle platform for $2.99, free for Unlimited program users. If you truly want change in your life, or in the life of someone you care about, I encourage you to give it a read. Keep in mind as you develop your life strategy, that I am just a writer. Advice and recommendation from medical professionals and other trained professionals should always take precedence over my own recovery plan. Use the guide responsibly should you decide to make a change. Know that my words with be with you all the way, and I appreciate any and all support! Thank you.