Best Summer Hiking Spots Near Vegas
Southern Nevada is home to many mysterious hiking locations. Visit these in summer.
You might think immediately that hiking around in the desert near Las Vegas would be completely impossible during summer but that's not the case! The first step is believing you can do it. Making sure to follow specific precautions during excessive heat warnings is necessary but these are typically the most popular spots to enjoy the nature. When summer arrives in the Mojave Desert, the lizards come out of hibernation. So you should too! If you are able to utilize the shade to your advantage and bring plenty of water with you, summer is no longer an obstacle here!
5. Calico Basin
When trying to pick a place to hike during the summer, Red Rock Canyon has some of the best places to visit. Sandstone rock formations from the Jurassic Period certainly aren't found in every city. In order to get to Calico Basin, search for the Red Springs Picnic Area for Parking. What's nice about hiking this area is that during the evening, the rocks are typically covered up in the shade since the sun is setting on the opposite side. Feel free to just enjoy a picnic completely surrounded by desert nature. The ice in your cooler might melt quickly but your drinks will be extremely refreshing for a few hours! It is known to get pretty crowded so it's always recommended to get there early or before sunset! Also known for the quality rock climbing locations, this is a favorite location among avid nature enthusiasts.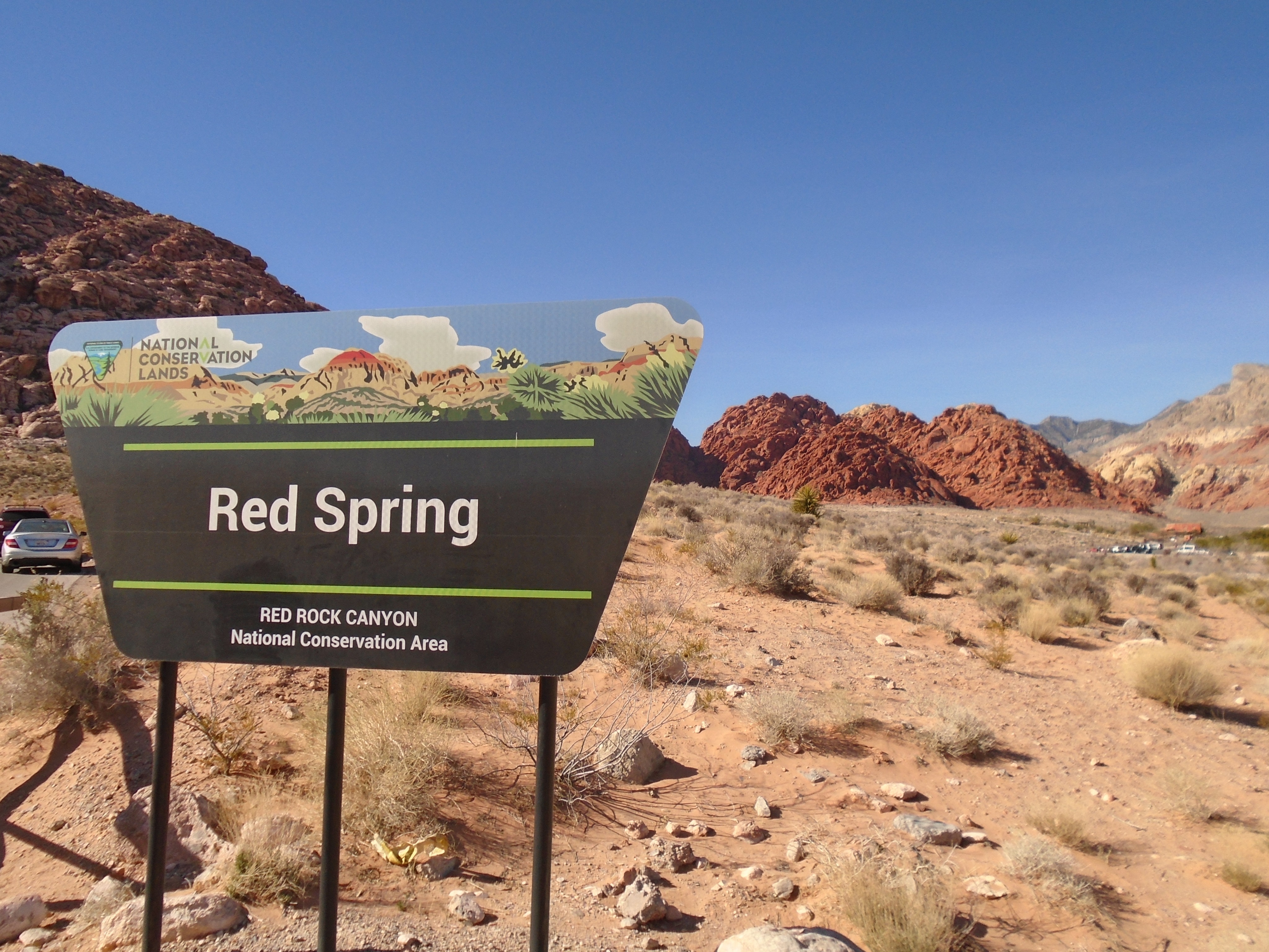 4. Railroad Tunnels Trail
A vast tunnel system and trail exists on the edge of Lake Mead in Boulder City. Mountains were not going to slow down the construction of the Hoover Dam, so they built through them! The trains helped bring the large amount of concrete necessary for this engineering marvel. While there are signs that warn people from entering during certain months, with enough water and some hiking experience, most people in shape are likely survive the first few miles if not further. You certainly feel the temperature drop quickly inside the tunnels, allowing for plenty of good spots to take a break. It's possible that during the warmer months, hikers might want to reach one of the historic tunnels and head back. Although this trail might look flat, don't underestimate it in summer! The railroad no longer exists, but the tunnels are still standing strong. Just hopefully you don't get too spooked out by bats!  You can always just hop in the lake if it starts getting too hot!



3. First Creek Trail
Not all waterfalls in the desert are mirages! This is a perfect trail for people to bring their dogs to in the evening and the entire trail is covered in shade just before sunset. Located just outside of Mt. Wilson, water from rain or even melted snow will flow into a picturesque valley, full of mysterious natural wonders. If you choose to come here after one of Las Vegas' summer thunderstorms, you'll be in for a treat! This is one of the few places where hikers can find natural waterfalls close to Vegas and it shocks many people from out of town.  Although it might look fresh, try not to drink the water! It creates biodiversity to the desert which means people should expect to see some birds, possibly some strange bugs and butterflies out here. Parking is also free for everyone to enjoy!



2. The Valley of Fire
There are certainly some places you don't want to hike during summer just due to the sheer amount of sun you might have to be exposed to. Although the name "Valley of Fire" might not sound too inviting, don't let that stop you from coming! If you don't mind making the 1.5 hour drive from Las Vegas to the Valley of Fire, this unbelievable state park is fairly easy to navigate all year long. Just make sure your air conditioning is up for the challenge! Thanks to the unique crevices for shade and the convenient parking locations, it's not impossible to survive the dry desert conditions. Geological wonders such as the Elephant Rock and the Seven Sisters are within a 5 minute or less walking distance. On the Indian Reservation here, you can also purchase fireworks which makes it an excellent place to go to on the 4th of July.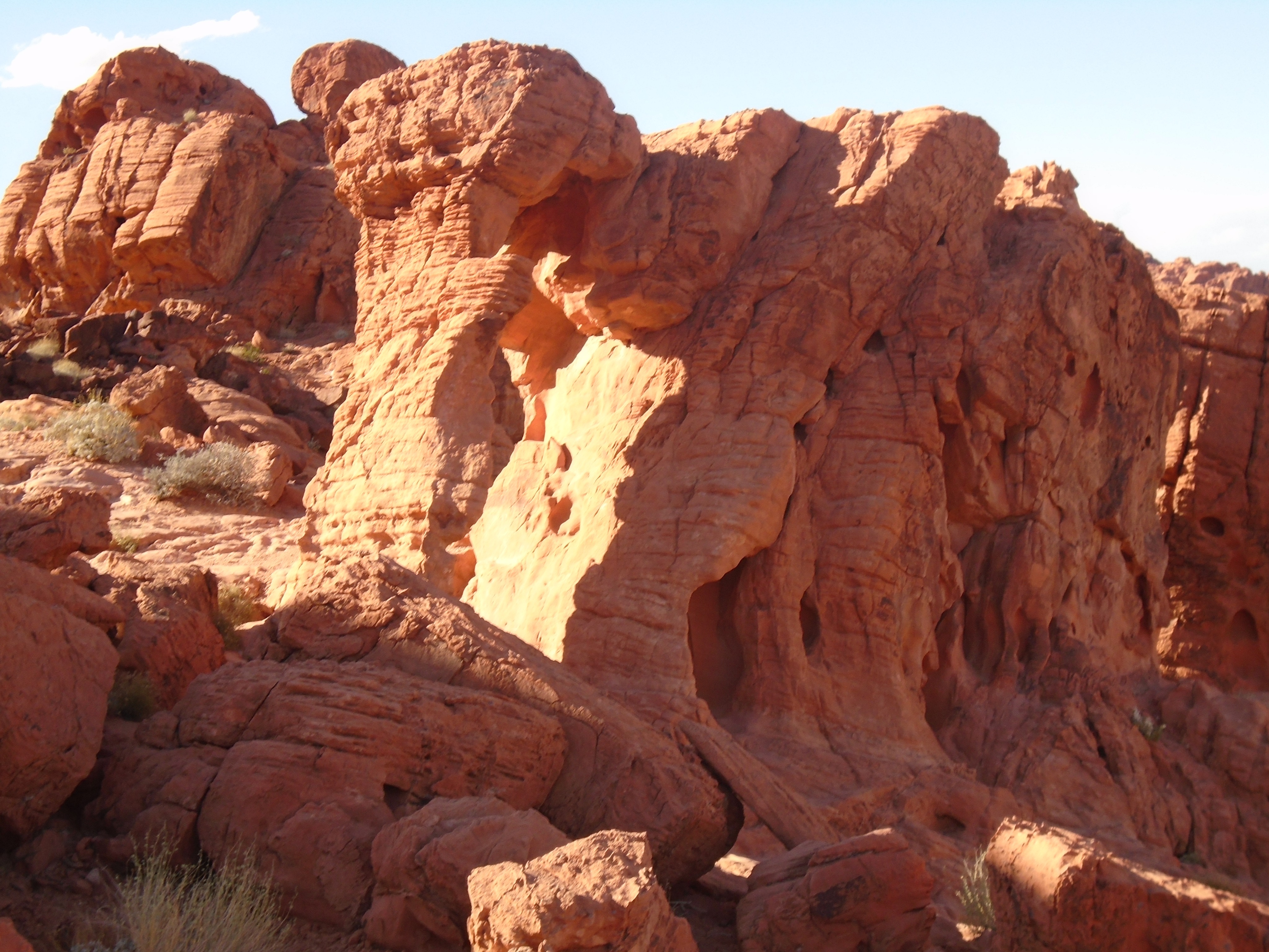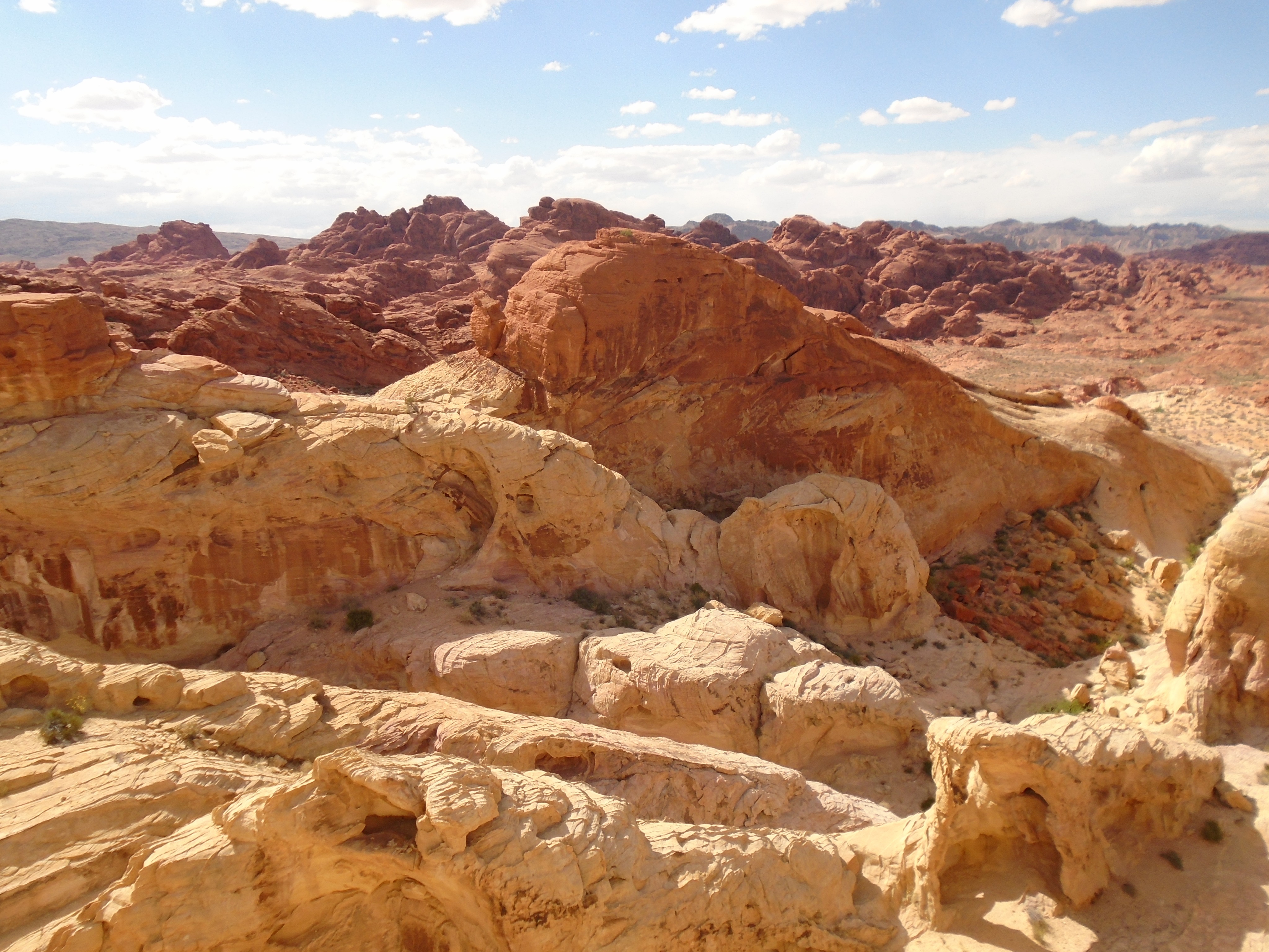 1. Nelson's Landing
Nevada gets the shady side of the Colorado River during the evening and there's no better time to take a walk along the edge than during summertime! Believe it or not, the water is typically cold during the rest of the year and what better way to end a hike than a cool refreshing dip in a river?! The short day trip from Las Vegas to Nelson's Landing is certainly full of unexpected photo opportunities and you can even check out an old gold mining town along the way. The Colorado River separates us from Arizona and is extremely important for the city of Las Vegas. Without this crucial river, Sin City would be without lights since it's needed for the Hoover Dam to properly generate power. If you have the courage, feel free to join the cliff jumpers spotted here and leap from 15 to 30 feet high into the water!