A beginner's brief guide to writing a blog post
A friendly guide for the upstart writer.
For some people, writing blog posts for their website may seem challenging or intimidating. However, creating a blog article can be quite easy and fun.
Know What You Want to Write
When starting a blog post, you need to structure the piece around one or a few ideas, which you can develop into an outline. For example, when writing this post, my outline looked like this:

1. Know what it is that you want to write

2. Draw your audience in

3. Write in a "readable" way

4. Edit and proofread

Using this framework, I added details below each section, which I fleshed out into full sentences. By structuring your piece like this, it's much easier to get an idea of how you want to convey information and in what order.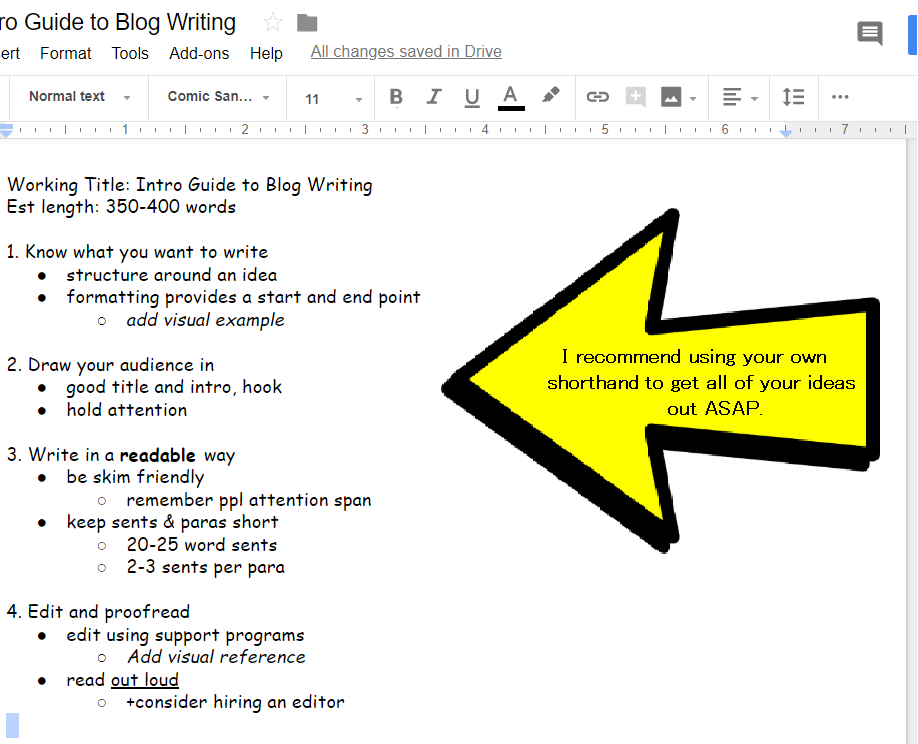 Hook Your Audience
The best way to grab a reader's attention is with a good title and introduction. The title doesn't have to be anything fancy, but it should clearly describe the topic of your post. Similarly, the first few sentences should retain their interest and explain why this article is important to them.
Write in a "Readable" Manner
The most read blog posts are ones which can be quickly scanned for information. After all, many readers may only skim your post for the details that matter to them.
To be as reader-friendly as possible, keep your sentences short or about 20 to 25 words long. Similarly, limit your paragraphs to between two to four sentences long. Lastly, break your post up into small sections with heading subtitles like this one, which summarizes each section's content.
Edit, Proofread...and Edit Again
To look professional, you're going to need to scrub your post of any pesky spelling mistakes and grammar errors. To do this, some people hire a professional editor. However, if you want to save some money doing your own editing can be quite easy to do.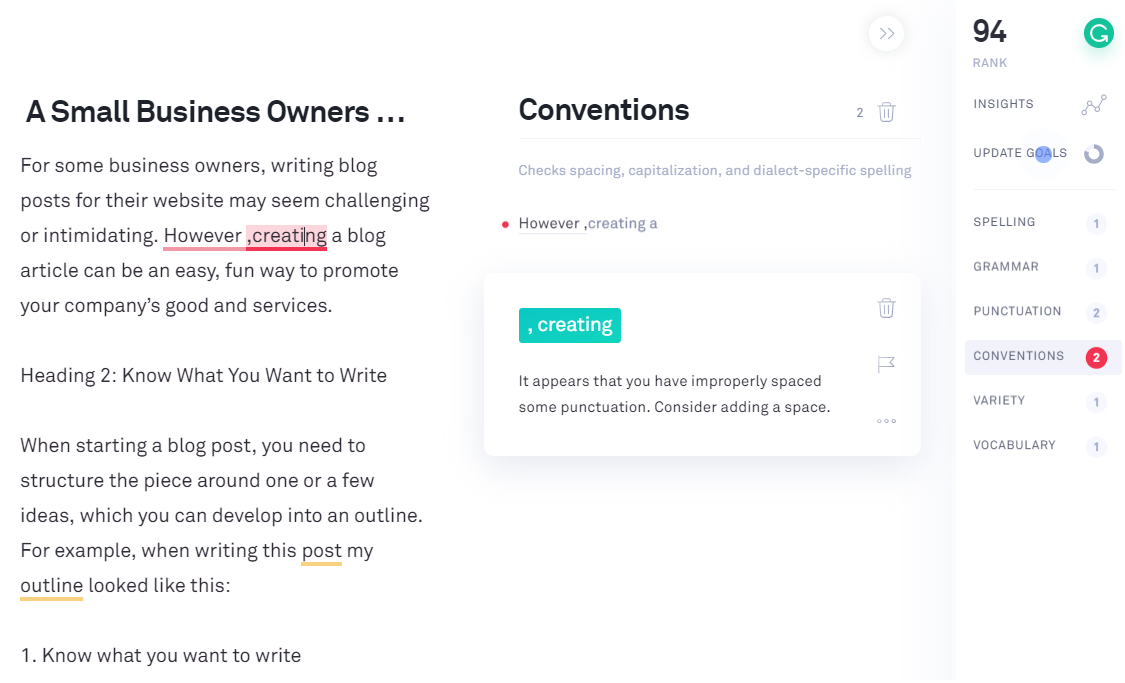 Most writing programs like Google Docs or Word have basic spelling and grammar check function. Furthermore, free and inexpensive grammar programs like Grammarly and Grammar Check are excellent tools to catch advanced syntax mistakes.
However, nothing beats good ol' fashioned proofreading. After you or your editor has done an initial edit, read your article out loud to see if your post contains any errors and also flows well.