A search tool to find who pays the most for marketing their brand.
How to earn money as an affiliate marketer by creating content for brands you love.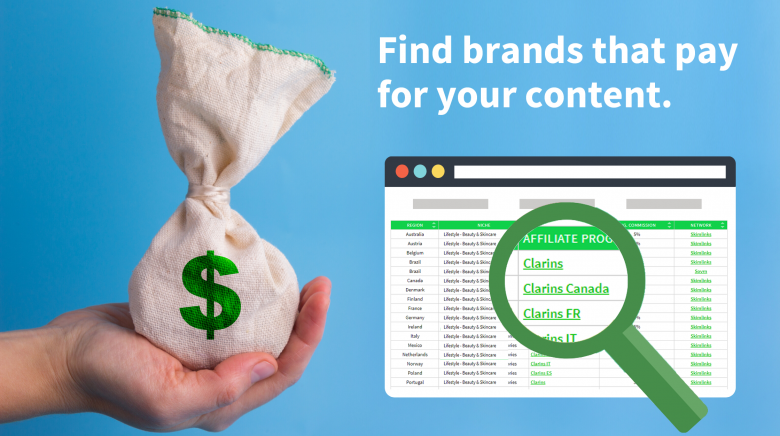 YAYWORLD has launched a search tool that shows who pays the most for marketing a product or brand. That means anyone who loves writing can earn money as an affiliate marketer by creating content for their favorite brands. You can learn more about what an affiliate marketer is here.
How to Become an Affiliate Marketer
Affiliate marketing is when a business rewards a content creator - a.k.a. affiliate, for each customer that buys the merchant's product or service as a result of the content creator's marketing efforts.
An affiliate network is the intermediary between the content creator and merchant affiliate programs. These networks provide marketing tools, help website publishers participate in affiliate programs, and manage payments between the merchant and the affiliate.
YAYWORLD, a free platform where content creators publish content, is working closely with Skimlinks and Sovrn to connect YAYWORLD users with merchants worldwide. The new search tool enables content creators to quickly and easily search for merchants based on a niche and location, and compare commissions to see who is paying the most.
How to Use the Search Tool
Step 1: Start by signing up on YAYWORLD as a content creator, and creating a profile.  Explain in your bio that you're interested in affiliate marketing and publish a few posts so merchants can see if your style fits with their brand. 
Step 2: Next, sign up on Skimlinks and Sovrn as a publisher. Sovrn will automatically approve YAYWORLD content creators, so submit your YAYWORLD profile URL as an example of your content.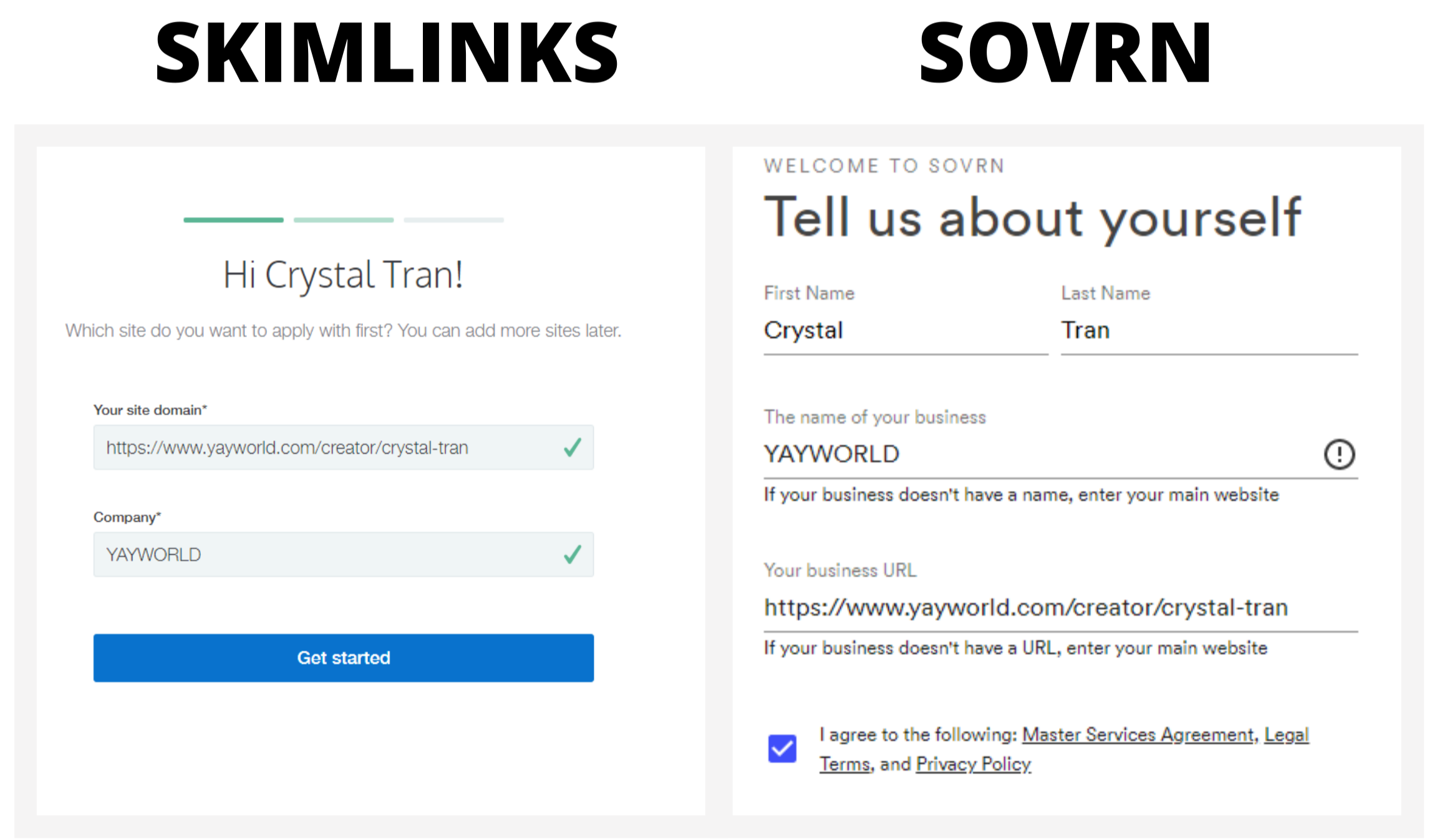 Step 3: Click the 'AFFILIATE PROGRAMS' tab in your YAYWORLD portal, then select a REGION plus a NICHE or BRAND. Be sure to select either NICHE or BRAND and not both, or you'll end up with no results! Click FILTER.
Tip: Selecting your country for REGION means you'll only see programs available for that country. Selecting 'Global' will display programs available in 165 countries worldwide. 

Step 4: Columns in the search results can be sorted which is handy for finding brands with the highest commission.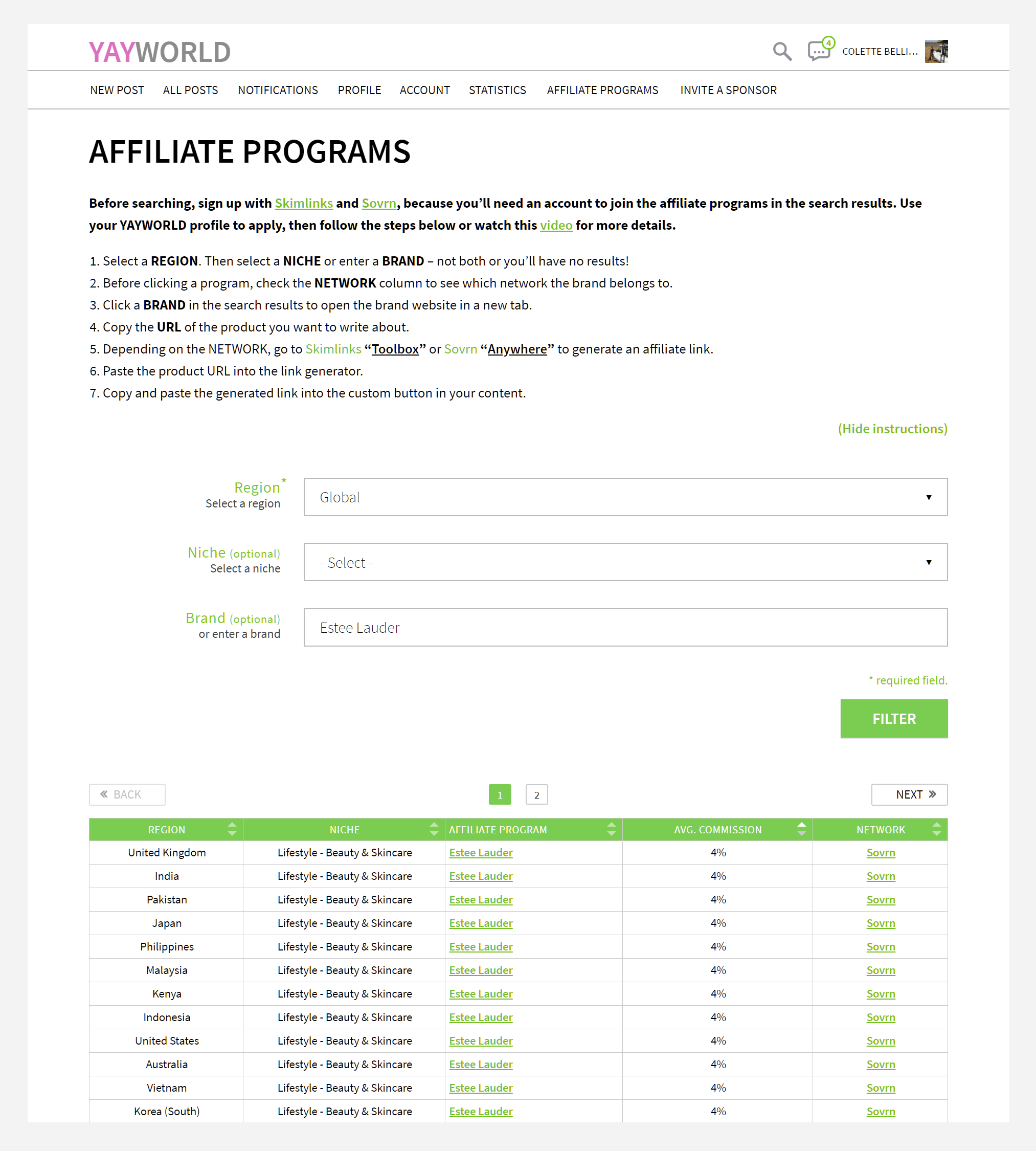 Step 5: Click on a brand to open the brand's website, and search for the product you want to review or write about. Copy the URL of the product page.

Step 6: Return to the search results and click the network name in the NETWORK column. This will open the link generator page in either your Skimlinks or Sovrn account, depending on which you click. Paste the product URL into the link generator to create an affiliate link. This is the link that you'll add to your content to redirect users to the merchant website.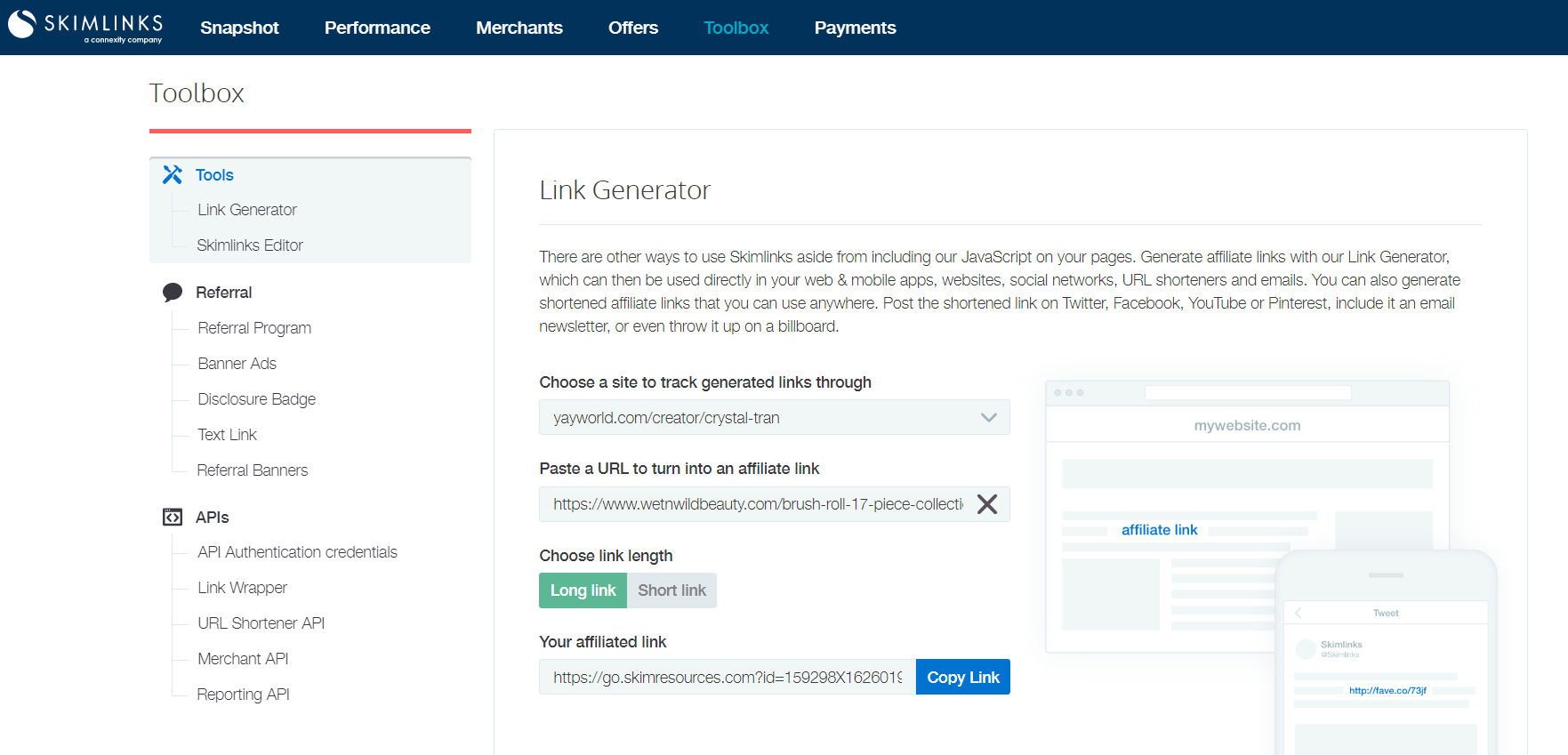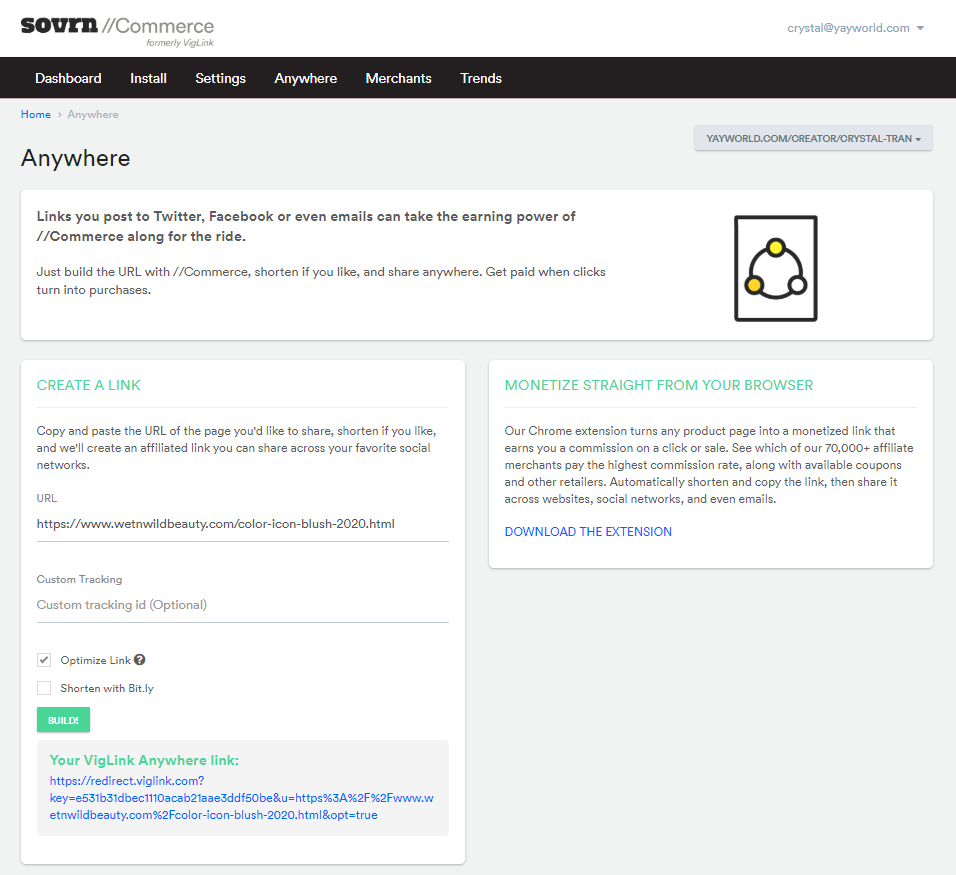 Step 7: Next, copy and paste the link created by the link generator into the custom button of your YAYWORLD post - and you're good to go! You can now start earning money from your content.
Benefits of using the Affiliate Programs Search Tool
Global Reach & Payouts
YAYWORLD's search tool lists affiliate programs across 165 countries, meaning content creators are not limited by their location and can become affiliate marketers and receive payouts regardless of their location.
 
Thousands of Affiliate Programs
The search tool provides access to thousands of affiliate programs for a variety of niches. Find your favorite brands by using the BRAND field of the search tool. Then sort and compare brand commission rates across different networks to see who pays the most!
 
Simple & Easy
Unlike other affiliate program networks that require an extensive application and approval process, YAYWORLD's search tool is beginner friendly with a simple application and an immediate approval process for Sovrn. 
Become an affiliate marketer and earn money for your content starting today!