Why business owners should hire content creators to market their business
Young content creators are a powerhouse of marketing talent for small businesses.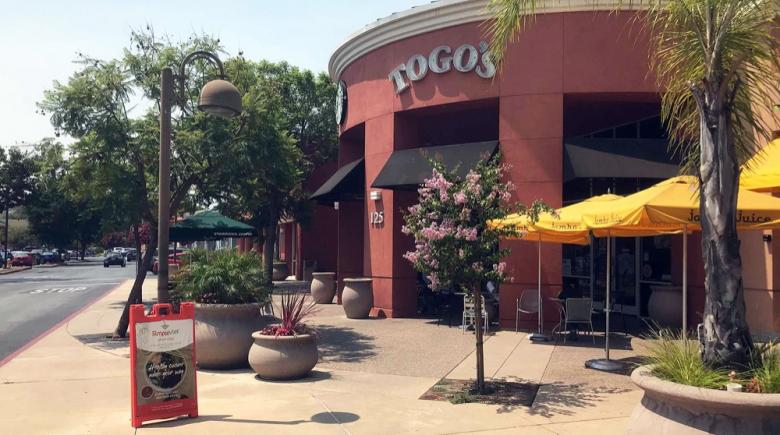 The most exciting things about Millennials is that they are molding themselves into one-person creative powerhouses. For many Millennials, specializing in just one skill is a relic of the past. Their talents are diverse and  vary from social media marketing to writing, photography, videography or graphic design. They are content creators with untapped potential waiting to be unleashed upon the business world.
Many of these young creatives have taken the freelancing route and a study by Intuit predicts that as much as 40% of American workers will be independent contractors by 2020. Freelancing is on its way to making up the majority of the workforce by 2027.
Content marketing is the new who's who in the marketing arena. But there's a problem - most small business owners don't have enough time to create content. With the amount of multitasking that running a business requires, it's unlikely that a business owner can find time to create content, and he or she will often not have the necessary writing skills and might not even have a website. So what are the benefits of hiring or sponsoring content creators?
Build Traffic
It's important for business websites to rank high in search results for their respective keywords. Over 97% of consumers make purchases based on search results, and small business websites often rank lower in searches compared to their competitors. If a content creator writes articles containing links to a business website, Google is more likely to favor the business site in search results because it considers the business site to be important. Content creators are able to provide SEO-friendly articles, meaning that they will use specific keywords that are relevant to the business, making it more accessible in searches for those keywords. Smaller businesses can stand alongside the giants on Google by hiring or sponsoring content creators.  
Save Time
Time saved means business owners can focus on driving their business forward while their content creator focuses on creating content.
Content marketing isn't effective if a business only sporadically produces occasional videos or blog posts. Lack of consistency discourages readers at best, or worse they forget about the brand - and so does Google.
Besides, if writing or producing content isn't a small business' strong suit, sponsoring a content creator to do the work eliminates the pressure. When a business produces content regularly, content remains fresh and relevant and is therefore favored by Google and that means the content ranks higher in search results.
Fresh Perspectives
Content creators help portray a business as an expert in their field or market. The more human content feels, the more an audience will connect with and share a story. On the other hand, the more corporate content feels, the less likely it is to attract readers. Besides, hiring an in-house content creator is expensive and results in less unique and fresh content.
Earn Credibility
In this age of ad blocking, consumers are more resistant to feeling pushed into buying. Advertising and celebrity endorsements are so common that they're almost invisible. By that token, user-generated content is trusted more than business-generated content.
Many content creators are influencers on social media and their followers are 92% more likely to trust their input over traditional advertising. Sponsoring an influencer or content creator to rave about a business is more powerful than a business tooting their own horn. Guest posts are a powerful way for a small business to gain credibility, because content creators who share their post across their social network validate the business as a credible service or organization.
Create Culture
Imagine if customers associate a brand with funny stories, motivational experiences, breathtaking photography or educational content. Instead of just talking about products and services, a business can provide value to their customers by teaching and entertaining them. Content creators have the skills to make this happen. In turn the audience remembers a brand for inspiring them or making them laugh. Content creators are essential in developing communities of loyal fans. Customers appreciate businesses they can relate to, and hiring or sponsoring influencers and creators is the first step to achieving that. Business owners looking for content creators can find them at YAYWORLD.
How to find Content Creators
YAYWORLD is an online marketplace designed for sourcing young content creators - writers, artists, video filmmakers and photographers interested in growing a portfolio. YAYWORLD consists of 440 location-based websites. Posts are published on the website that matches the location of the business to ensure it ranks higher in organic search results for that location.
Content creators on YAYWORLD can auto-share their posts across up to six social media accounts, increasing visibility and credibility for their sponsor. Businesses that sponsor a content creator on YAYWORLD create a profile that display their company name, logo, photos, address, phone, map and business hours (if applicable) under every post they sponsor.
Businesses can search for content creators based on their interests, previous experience and location.
Content marketing is the new era of marketing, and YAYWORLD is blazing that trail by connecting businesses looking for content marketing with content creators looking to provide content.