Bringing Back My "Yes" Girl Self
The Difficulties of Finding Friends in a New City
I recently moved to Washington, DC. I know... Said every single millennial living in DC right now. So meeting people should be easy right. So should be filling one's schedule. You are surrounded by people your age, there are a million and one things going on - social kickball, sports games, art shows, concerts, protests, you name it - , and yet I still found myself struggling to meet people outside of my office. I'm not an anti-social person, I just got back from traveling Europe for 5 months alone and meeting amazing people everywhere I went. In college, I had a group of people who I lived with, traveled with, and spent pretty much every waking minute with. Which is probably why a couple of weeks ago I called one of my best friends and told her I was not liking DC because "I was home alone, talking to her on a Saturday night, rather than with other people." Not because I don't love catching up with her, but because I love to be around people!
The truth is making friends in a new city is hard. I hear it over and over again, but for me, it was harder to actually try. I have watched more television and read more books since moving to DC than I have in the last year. (Speaking of which, there are some great movies and tv shows right now, check out Orphan Black!) For me the problem is I love doing things with people, but if I don't have people to go with, my yes girl-self is a bit more hesitant. About a month into living here I decided I should probably give up on the relationship I had with my television, or at least scale it back, in exchange for being around real people.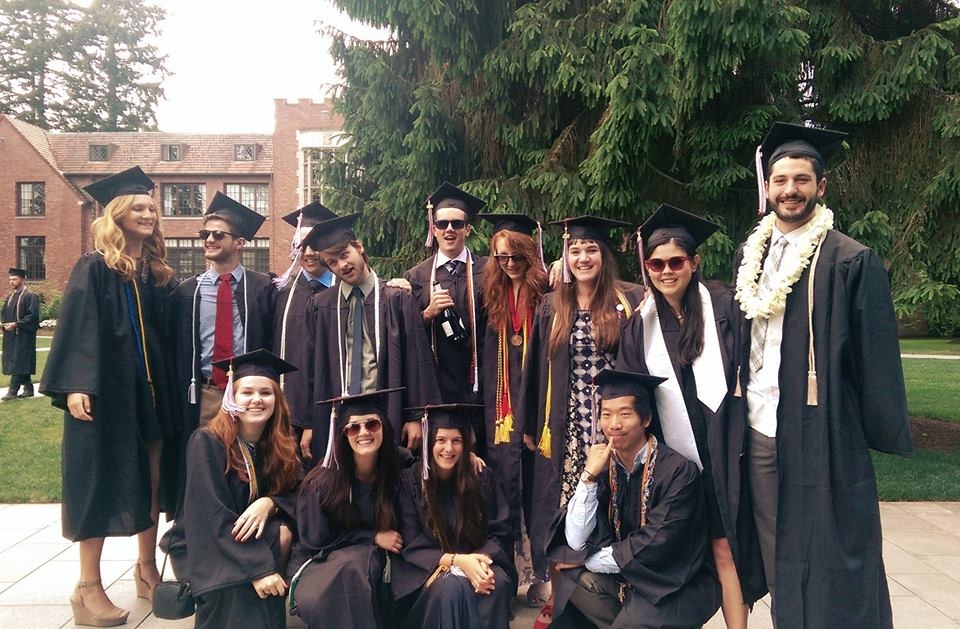 It is much easier for me to say maybe when a bunch of strangers want to do something than to say yes. It is simple for me to say that I am too busy for drinks on a Wednesday night, but what I really mean is that I want to go home and think about cleaning my room or cooking some food or signing up for an exercise class whilst eating take-out from a taco shop and watching Skins for the hundredth time in my life. It is hard to say "Yes! I would love to grab a drink. My laundry can wait." However, my best friends from school refer to me as a "yes girl." Mostly because there was nothing any of them could ask me to do that I would say no to.
Them: "Do you want to go to the coast?"
Me: "Yes!"
Them: "Should we get a growler or a six pack?"
Me: "Definitely both!"
Them: "Do you have any interest in helping me finish this bottle of wine?"
Me: "Yes!"
Them: "Should we rewatch the entirety of the Nastia Liukin Cup tonight and play our drinking game?"
Me: "Absolutely!"
You get the point. Never say no! So for the last month I have tried to channel my best and truest self and just say yes to everything. And guess what, I have friends! Three friends, but still. I started with meeting new people. I go on a tinder date every week, not because I have any interest in finding someone to date me, but because it is good to "flex my social muscles." 
I went to a movie screening of Wonder Woman for Planned Parenthood with a few co-workers and went out for drinks afterword. Turns out some of the people I work with are also great, and now I can meet their friends too. The cascade effect always helps!
I've also utilized my connections and it's worked. A friend who was in town visiting me knew some people who lived in the city. I met them all and the night ended in debauchery and shirt swapping. Two people who went to my university now live in DC, so we met up. Turns out they are pretty amazing trash humans like myself. Connections again! They were going tubing in West Virginia, "Do you wanna join?" ... wait for it, wait for it, "YES!" And she's back :)
I think I was lucky. It turns out I didn't have to try that hard to find people who love pretty much all the things I do and who are accepting of new friends. But for those who don't have the luck of having college acquaintances waiting to become your new friends living 5 blocks away, these are the things I have decided to do in DC to meet new people.
So say yes! Try new things. Join your neighborhood kickball team. Your room will be there when you get home. You can always do your laundry tomorrow (you probably will anyway). As much as you love her, your best friend will forgive you if you can't call her this Saturday because you are actually out meeting new people, who she will meet when she comes to visit you next month!
So say YES!