I Believe There's Still Joy at Christmas... and All Year Round.
Do people still help others? What can you do to pay it forward this holiday season?
I think this piece is not just for myself, but for others who need uplifting during this holiday season. In all the hustle and bustle of finding the best deals on gifts, perfecting travel plans, and preparing our family meals, we sometimes forget those who need cheering up most. People who are alone and without family, single parents working tirelessly trying to make ends meet, and others trying to find shelter from the cold. You want the people around you to feel hope in life again and remember that they are loved and cared for by friends, neighbors, and the community.
Every year, I feel hope and encouragement about our fellow man. Some of these gestures of kindness include giving money to The Salvation Army, donating toys to Toys for Tots, Secret Santas paying off hundreds and even thousands of dollars for layaway items, and simply paying for someone's coffee or buying them a hot meal. We also take the time to visit strangers and offer music, comfort, fellowship, and a smile to brighten their day.
I believe we all are capable of doing good for one another. The examples I mentioned range from small to large acts of kindness. You don't need to make a grand gesture to make a difference. The smallest acts can change someone's day or life, too! If you're not sure where you want to volunteer your time or donate this holiday, consider researching local organizations in your neighborhood. Food Banks, churches, soup kitchens, and more are always looking for volunteers! You will not only make others feel better, but perhaps renew or discover a spirit of giving in yourself.
So consider being an angel or helper to someone this holiday season and after. If you are struggling right now, please know that you are loved and things will get better. Never give up hope that there is still good in this world.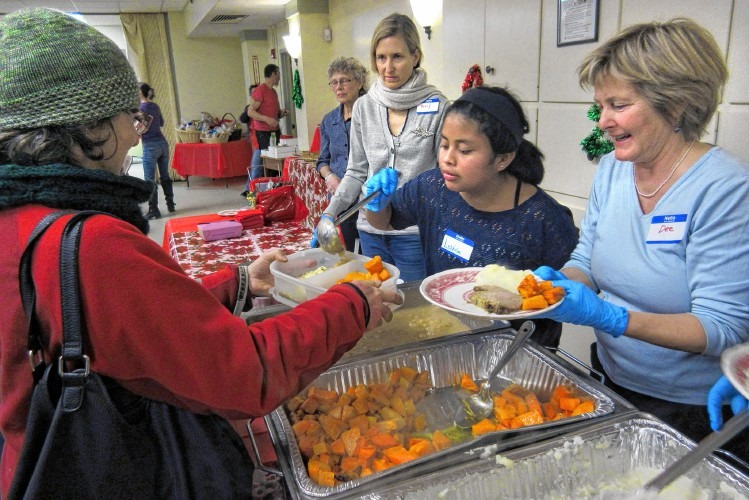 Please pay it forward today and every day, not just during Christmas.