Controversy Aside, There Is One Thing About The Last Jedi We Can Agree On
Those porgs look as adorable as they look delicious. But what inspired them?
The Jedi have been revered through history for their ancient wisdom, paramilitary prowess, and calm demeanor in the face of danger. But The Last Jedi introduced a power that is seldom discussed and one that even the Jedi, for all of their mysticism, could never tap into. 
That power is the the ability to be so stinking adorable that you manage to make a vegan out of the mighty Chewbacca.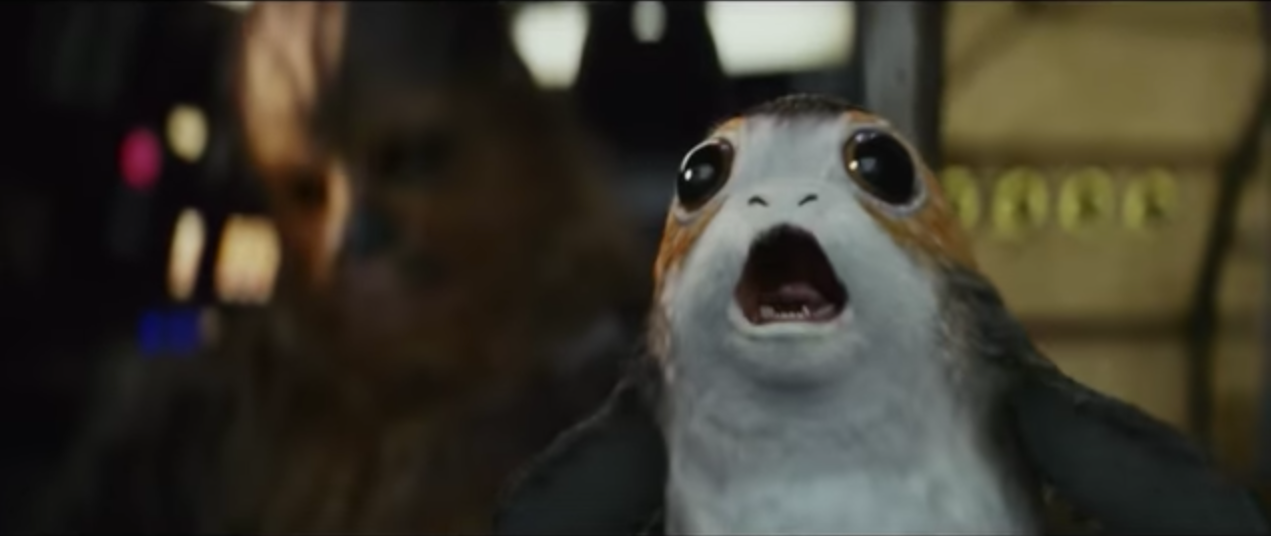 But the creation of porgs was a stressful task. Although most of the creatures to come from Star Wars are embraced by fans, some have gone down in infamy as the most hated creatures in geek-culture. For proof, look no further than The Phantom Menace's Jar Jar Binks.