HelloFresh is a quick, easy, and fun alternative to cooking dinner
Ordering HelloFresh meals can save you money, time, and give you a healthy meal.
It's safe for me to say that my life is busier now than it's ever been. Between my day job, freelance work, keeping my website up to date, social media obligations, household chores, and being a husband, there isn't a whole lot of time for much else. The idea of preparing dinner for the two of us, on top of everything else I just listed is quite a difficult task. It doesn't help that her and I work schedules that barely allow us to have a proper meal together at all. Needless to say, preparing a healthy meal rather than just eating out every night is quite the challenge. However, my wife never comes up short on great ideas on how to make our lives a little easier. When it came to our dinner quandary, I feel like she really hit the jackpot when she found HelloFresh !
About a month or two ago my wife and I went up to New York to see a few friends at a party we attended. At this party, my wife got into a conversation with an old friend who told her all about this great product that shipped right to their door and provided them with dinner for the week. Unfortunately, I wasn't fully aware of what they were talking about, but I could see she was very excited about it. Due to my lack of understanding, I kind of moved on and forgot about the topic for a few days. However, my wife knew better. What her friend told her made a lot of sense. This product weighed on her mind for a few days as she continued to visit the website and consider giving this "dinner to your door" concept a try.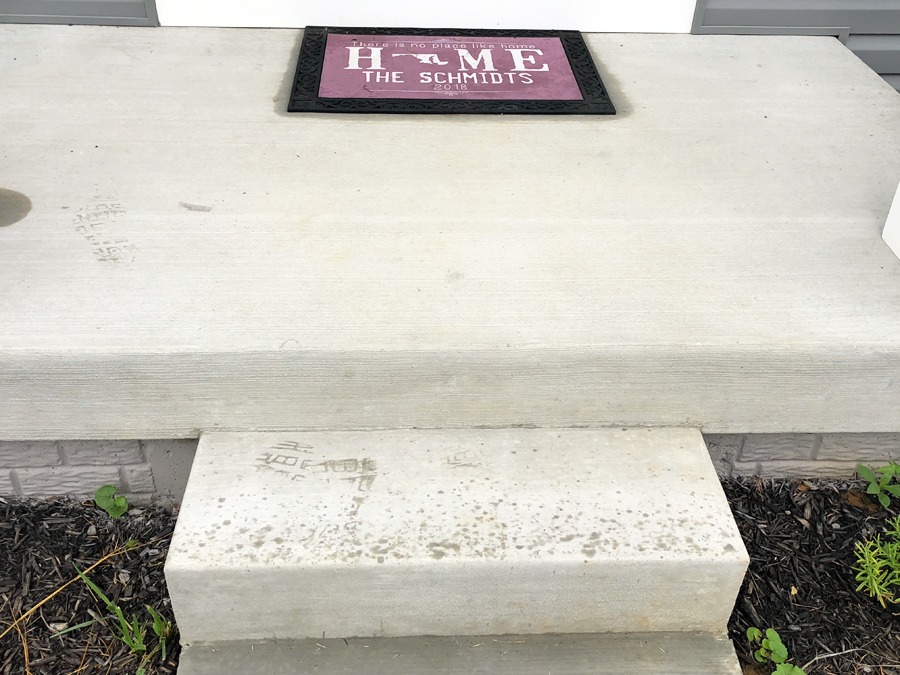 After a little bit of coaxing on her part, we decided to go ahead and give HelloFresh a try. Considering our schedules, we have come to the conclusion that we were having a hard time buying just the right amount of food for dinner. We've grown tired of over buying food only to wind up throwing it out later. We also didn't want to resort to eating out as we are trying very hard to eat healthier these days. With HelloFresh, we were able to get our dinner grocery list down to the point where all we ate was what HelloFresh gave us. They also promised to provide us with fresh, healthy foods. Considering all of the upsides to the arrangement I figured it was worth giving it a try. 
It only took a few meals for me to see the benefits of using HelloFresh. Every meal came to our doorstep in a sturdy brown box filled with ice. The box itself is very well insulated so that the food stays cool and fresh while it waits for you on the doorstep. This is an especially good thing during the summer months as it wouldn't take long for the food to spoil if it wasn't packaged correctly. Thankfully this isn't an issue when you order from HelloFresh. No wet, leaky boxes or food that spoils despite all of the promises. The food you get from HelloFresh stays fresh and tasty for a long period of time.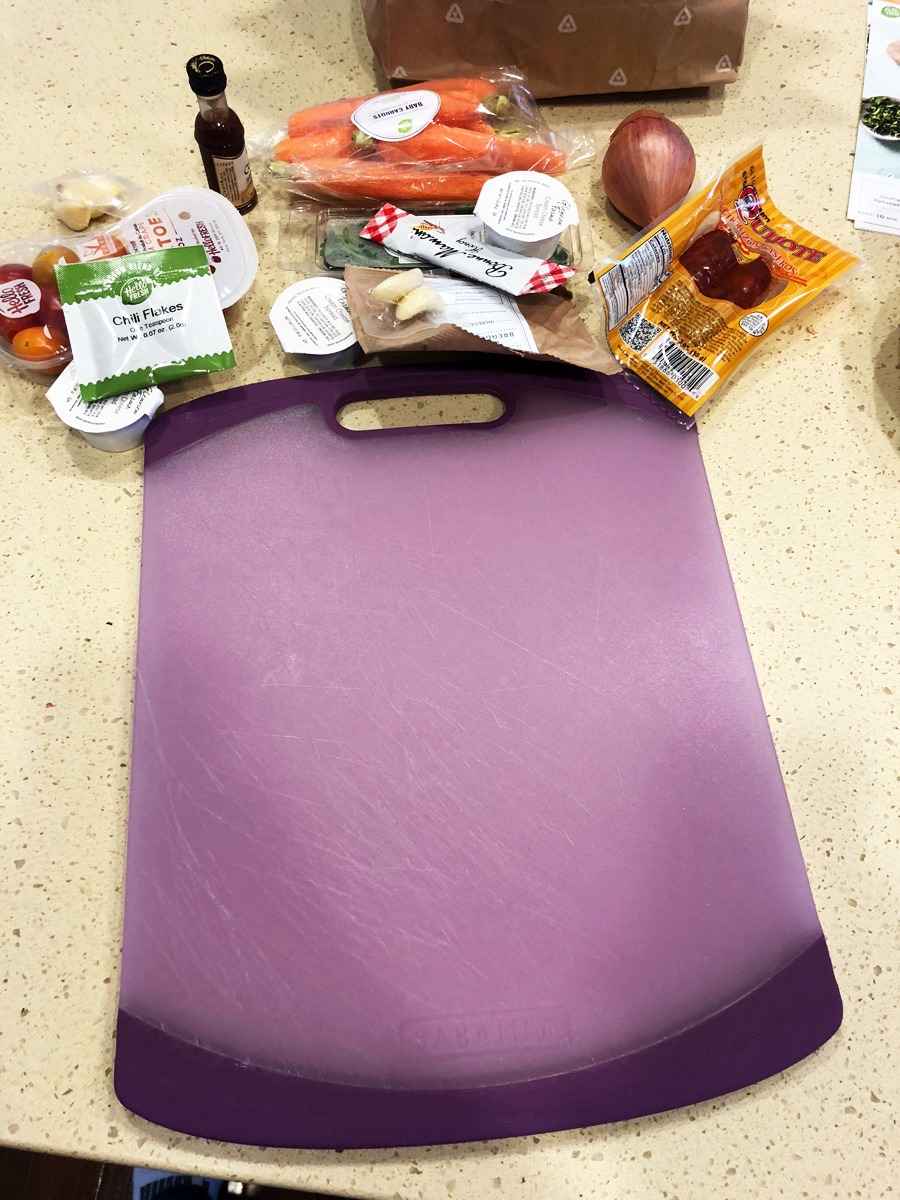 The variety of foods that can come to your doorstep is pretty mind-blowing. Although there are some variations on things such as ravioli, chicken, and other common dinner foods, you will mostly see a wide ranging variety of foods to pick from and eat. Rather than getting into the same routine, HelloFresh makes it easy for you make dinner and mix it up every night without it becoming too complicated or boring. One night you may have a Mediterranean Salmon dinner, but the next night you may have a meat loaf or steak dinner. These all come with veggies, potatoes, and other common side dishes you might have with dinner.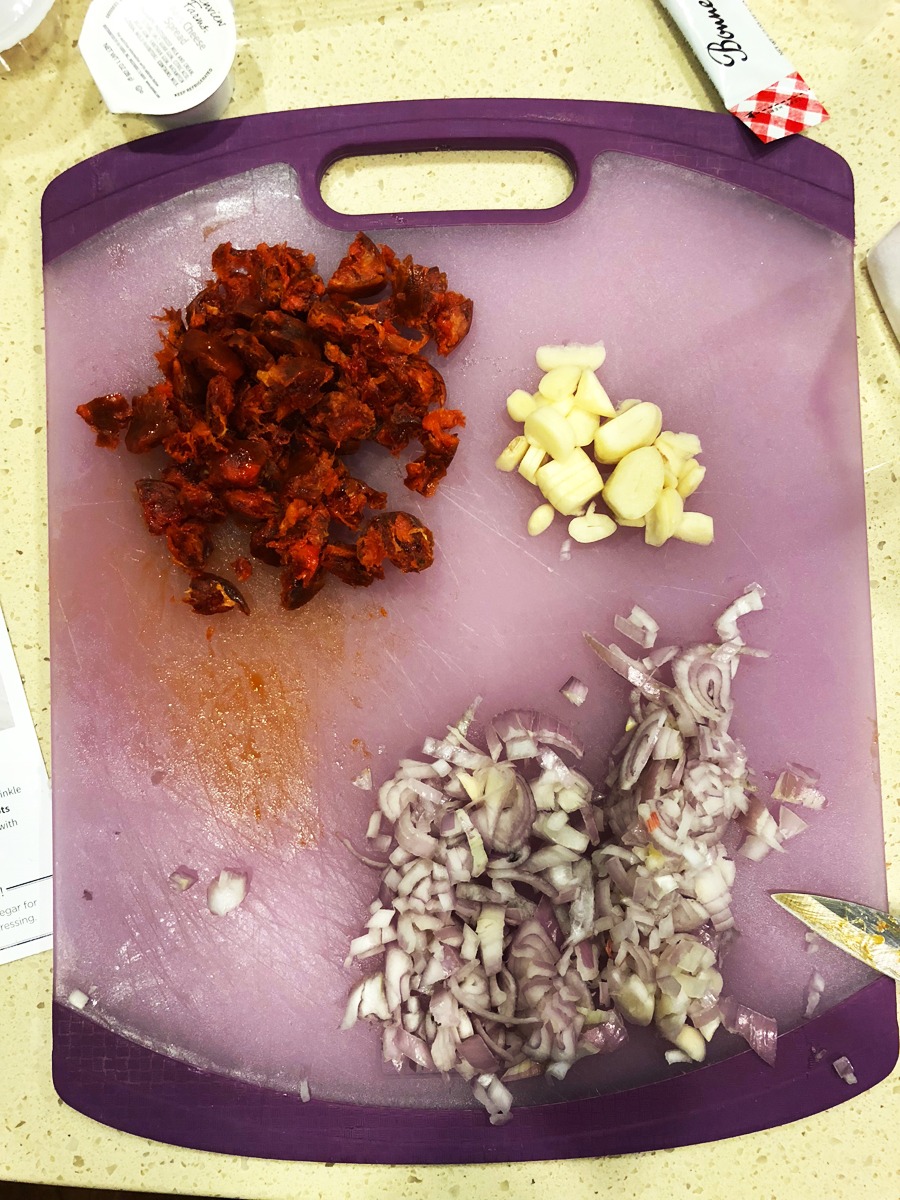 The only downside to HelloFresh is that their meals use a very particular cooking language. You may need to use Google a few times in order to figure out what they mean by "zesting a lemon" or what the recipe means when it says to add the couscous to a pot and boil it. Thankfully my wife understands what all of these things mean as having her in my life is pretty much the equivalent to being married to a chef (please note, she is not a professional chef).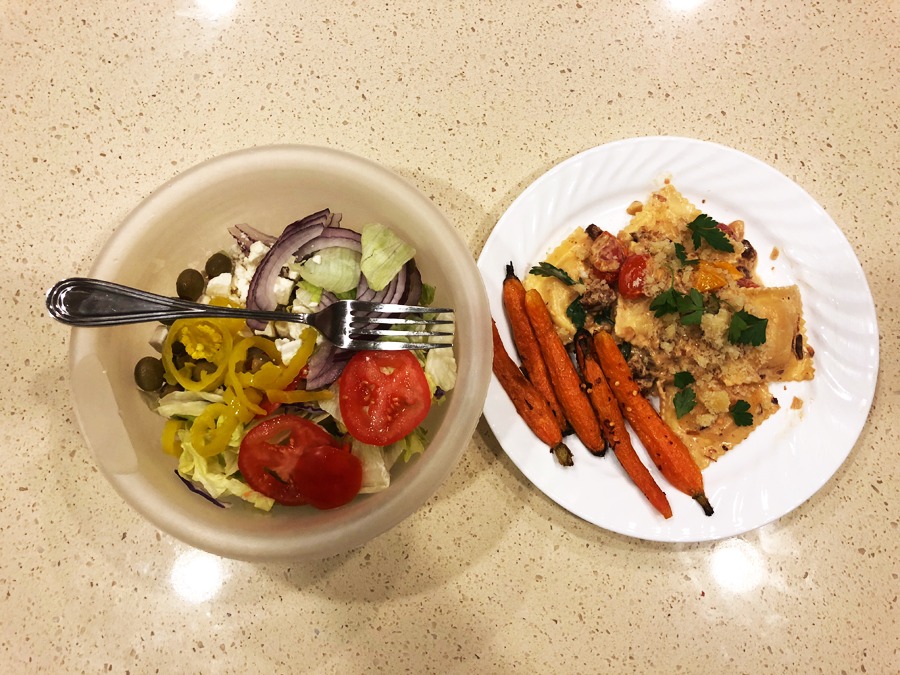 A big upside to using HelloFresh is convince. From doorstep delivery to using the app, HelloFresh makes everything easy for the customer. Setting up meal deliveries for the future is as easy as logging into the app, picking out a few meal, selecting how many people you need to cook for, and confirm. From there you just wait until the new meals are delivered to your doorstep. You even have the capability to plan way ahead so that dinner preparation becomes even less time consuming. Refer a few friends to the service and you will receive some benefits from that as well. The pricing for meals is very affordable and you get great, quality food for your investment.
If you've ever been the type of person who has felt a little hesitant about joining a branded meal plan, then let me be the first to convince you to give one a try. As a guy who hasn't done a whole lot of cooking in his life, I find the meals from HelloFresh to be very enjoyable to prepare. Sure, there is some technical language you need to get used to. I still don't feel 100 percent confident about trying something new, but once you get some of the language and cooking technicalities down, these meals are very simple to make and always taste very good. There is nothing artificial about these meals. You're basically getting the exact amount of ingredients and food you need to make a proper meal without wasting anything. The cost per month is fair, you always get healthy, fresh foods delivered to your door, and the concept doesn't get boring since there are always different foods to pick from each week. Personally, as long as my wife and I continue to work the kind of schedules we have, I hope HelloFresh is an option for us. I can't say I know how this would work for a family with kids, but I will say that this is the perfect answer for those of us who lead too busy of a life to prepare a larger meal and would like to save money and food in the process.