MLB All Star FanFest 2018 in Washington, D.C.
Had a great time at MLB All Star FanFest in Washington, D.C. a few weeks ago
For the past few years I've waited very patiently for All Star Weekend to finally make its way to the Washington, D.C. area. As a huge lifelong baseball fan, I was hoping to have it in my budget to attend a few events during All Star Weekend once the moment arrived. However, life tends to get in the way of the plan we make sometimes and things change. Unfortunately, despite having the All Star festivities right in my backyard, I wasn't able to go. Or atleast that's what I thought going into the All Star break a few weeks ago.
Baseball Always Brings Us Together
One of the coolest aspects of my marriage is that my wife and I love baseball. We have visited 16 Major League Ballparks together since we met a few years ago. We've been to more games than I can count around the country. Especially in the Mid Atlantic region. For that reason it was a bummer that we were unable to make it to the All Star Game. Especially considering it is right here in our area. However, there is something my wife knew that I didn't. Several years ago she had attended MLB All Star FanFest in New York. Based on that experience, she knew this event would be a lot of fun. When this thought occurred to her on a Saturday morning during FanFest, she didn't hesitate to wake me up and get us motivated to go.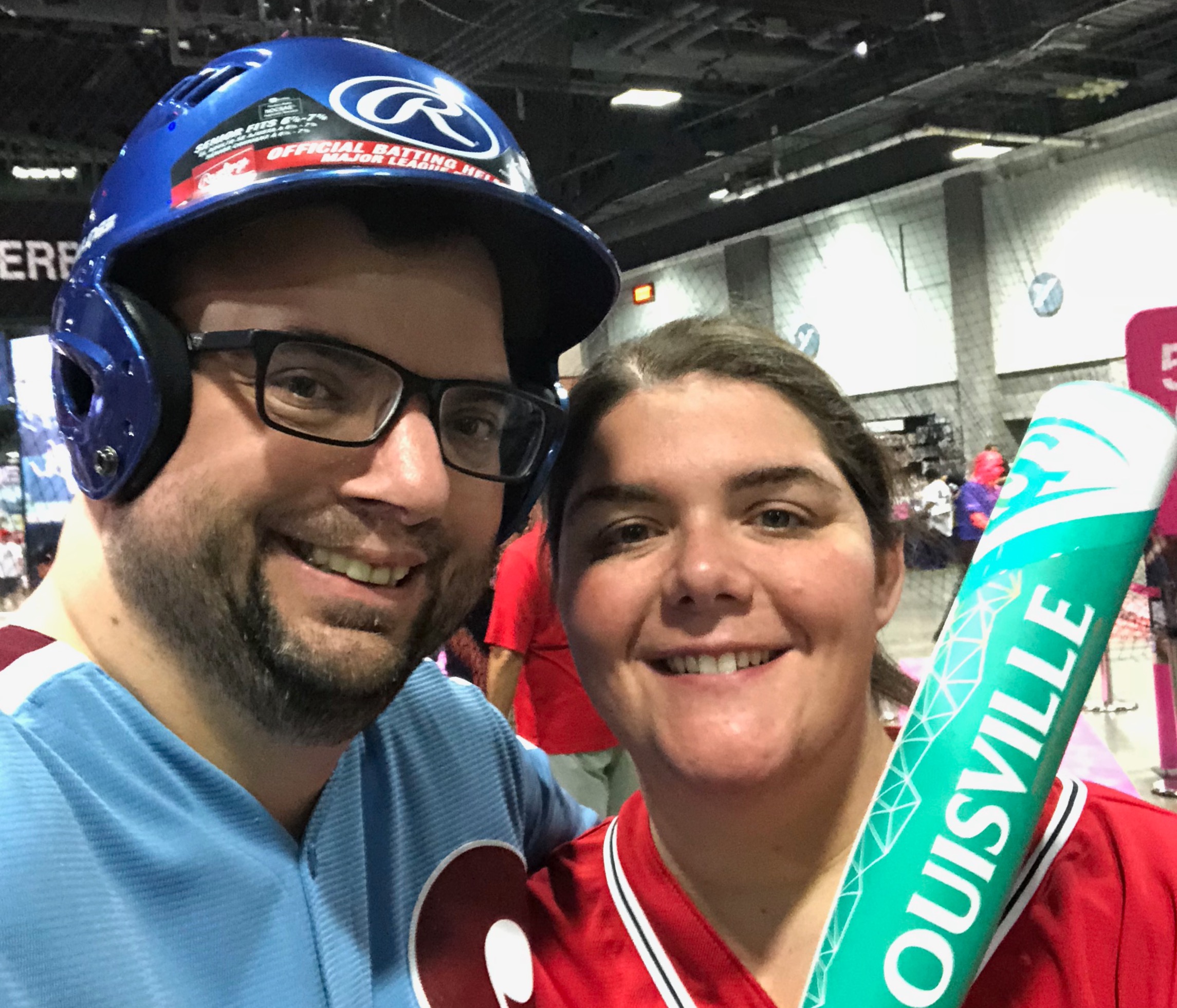 Frankly, when my wife asked me to go, I didn't know what to think. I've barely ever heard of FanFest so I wasn't sure of what it would be like. However, when I considered our love for baseball and my wife's knack for coming up with great ideas, I decided not to question it and go. 
A Unique Array Of Experiences At FanFest
From the moment we arrived at Walter E. Washington Convention Center I could feel the All Star Weekend spirit. From being greeted by life sized baseball cards featuring many current greats to the plethora of fun activities waiting for us all around the building, I felt like I had just arrived at baseball heaven. From the speed pitch game to vendors featuring awesome relics from Cooperstown, this event really delivered the ultimate baseball experience.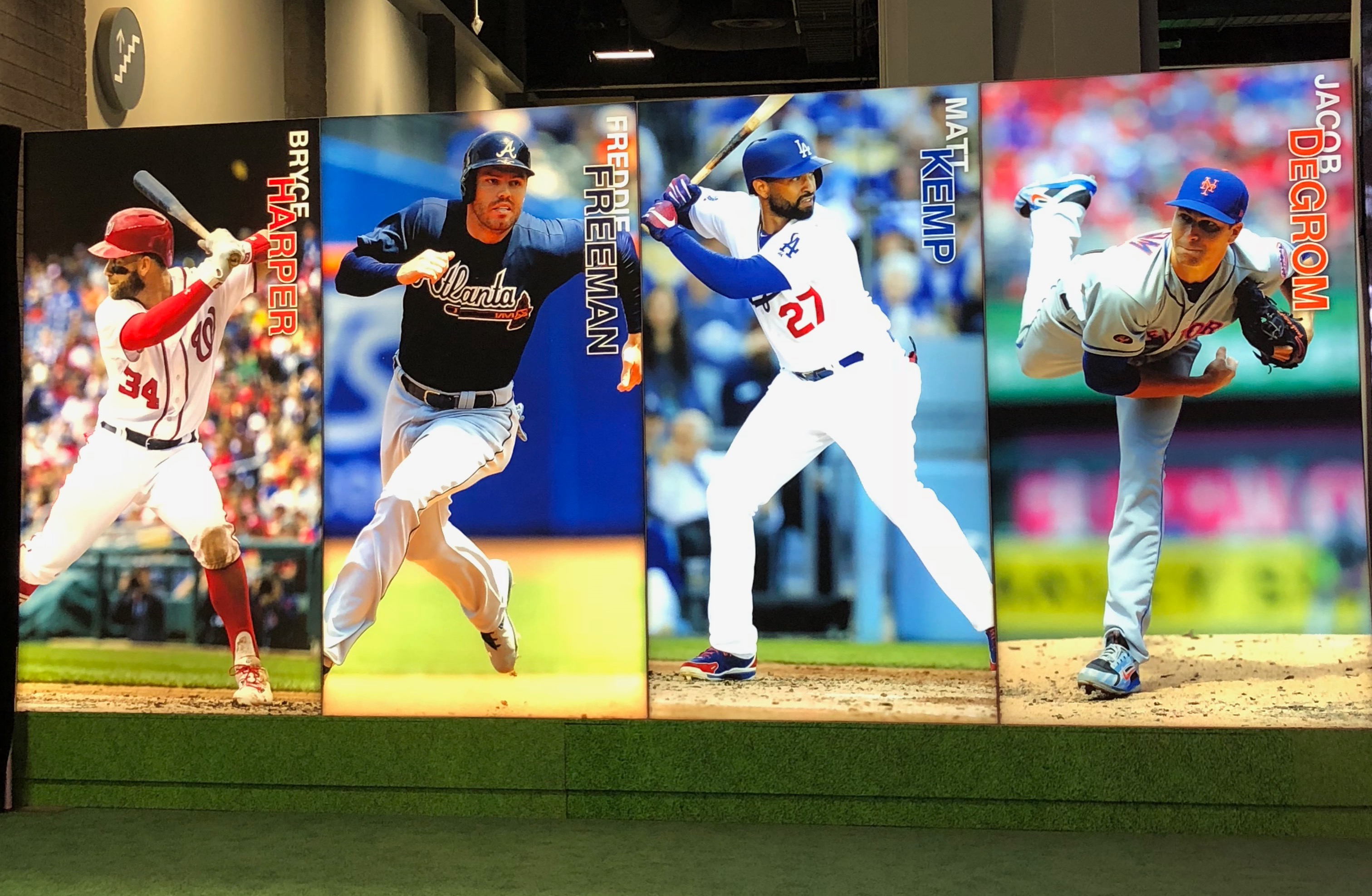 Although the lines at many of the vendors were a little long, the wait was always worth it. I wish I hadn't waited so long to find out that I only have a 41 mph fastball, but was happy to see that I could still hit the ball pretty well.  Between the batting cage and the fast pitch, the first part of the day was a blast.
Right around the corner from these two games were vendors who were selling an assortment of memorabilia. From the old All American Girls Professional Baseball League to relics from the Major Leagues, there was something for every fan. My wife even had the opportunity to chat with some former All American Girls players while buying a drawing from their stand. She was also able to get all of them to sign it later that day. There were a lot of signings that took place over the course of this multi day event, but this was the only one either one of us were able to attend.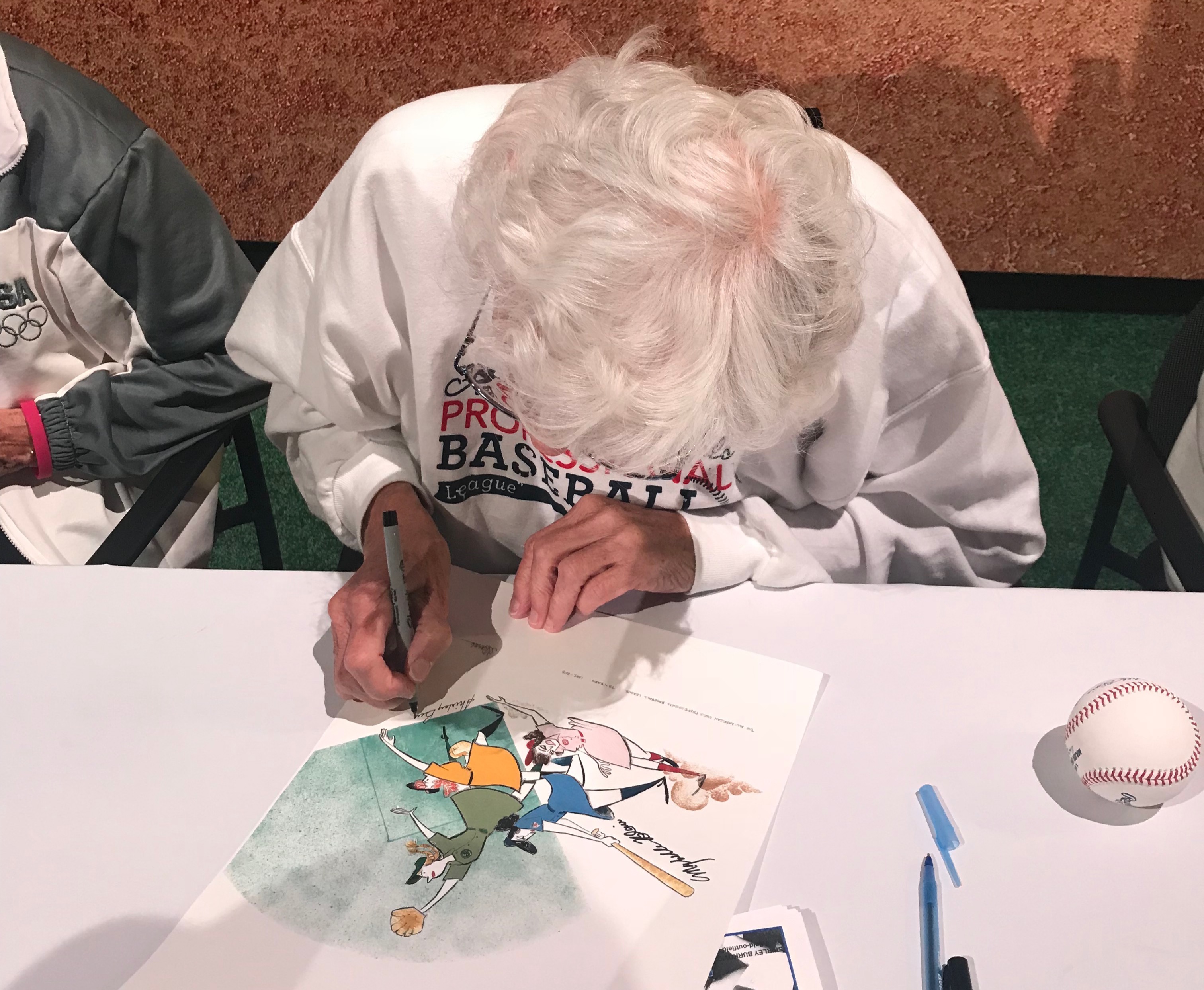 An Endless Amount Of Fun
Some other fun vendors included the enormous baseball pinball game, MVP Reaction Scout, and a large MLB store that contained all of the All Star swag a fan could ever want. It even offered the opportunity to take a picture in front of the world's largest baseball and/or take a picture suited up as an MLB commentator. Basically, if you could imagine it being there, it was probably there. Unfortunately, we didn't get to see everything. There was a Playstation/VR section that we didn't get to try out due to the fact that we ran out of time. We may not have pushed ourselves to check it out since it featured games we already own like MLB The Show. However, I'll always be curious about what the VR experience entailed. I forgot all about that part of it!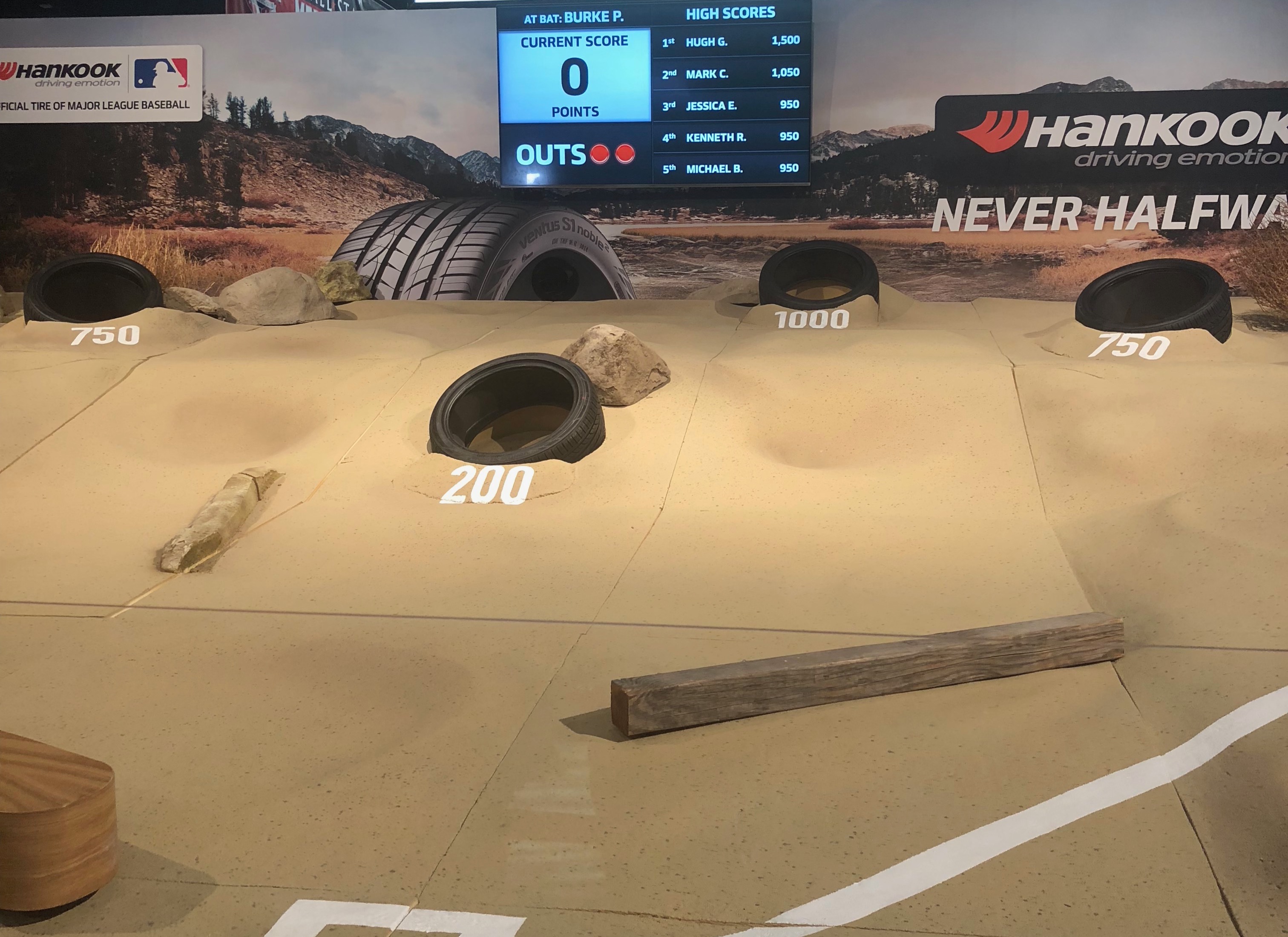 Overall, MLB All Star FanFest was a fantastic experience. It was also very affordable thanks to a deal my wife found on StubHub. Our tickets were under $10 a piece thanks to her sleuthing skills. I was happy to learn that we could still enjoy All Star Weekend despite the fact that we weren't able to attend the homerun derby or the game itself. In the future, I hope we are able to attend these events plus FanFest as well. Considering we still have a lot of baseball adventures left to go on, I gotta think that another more in depth All Star Weekend is in our future.