StageOne Creative Spaces for your meetings, productions and performance events
StageOne Creative Spaces is a content studio, event space, and shared office concept designed to support innovators and commercial content creators in the Bay Area.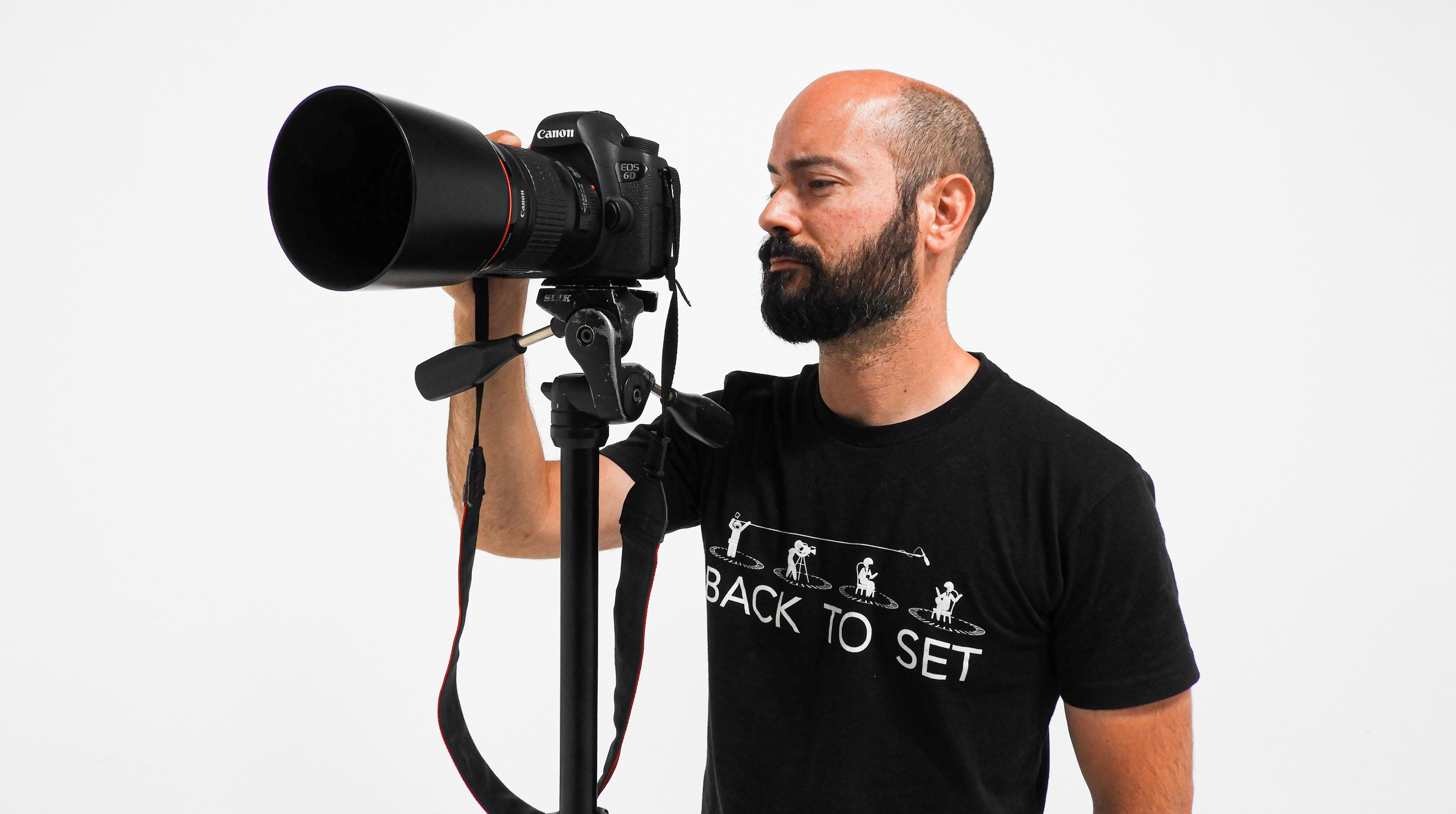 For the artist, there is limitless promise and potential in the blank canvas. But for the filmmaker, endless possibilities are unlocked with a cyclorama—a corner-less (often white) stage with sloping wall-to-floor transitions that achieve a seamless background and soft lighting. It's the kind of space that's capable of housing just about anything. Which is why people are drawn to StageOne Creative Spaces.
Amazing studio and film production spaces for rent in Milpitas and downtown San Jose.
The South Bay business, run by Christopher Denise and his silent partner, has rented studio spaces to countless filmmakers, podcasters, event coordinators, and other creators of all shapes, sizes, and experience levels. Their venues in Milpitas and downtown San Jose are masterpieces: impressive layouts comprised of expansive cycloramas, green screen stages, and sound-dampened podcast rooms. The San Jose location also contains a number of more colorful backdrops, like a glamorous ballroom, an equally elegant bar, a carved stone fireplace, and several flights of marble staircases. It's a filmmaker's playground—with the toys to match thanks to Rebel Sun Lighting and Grip, their onsite equipment rental.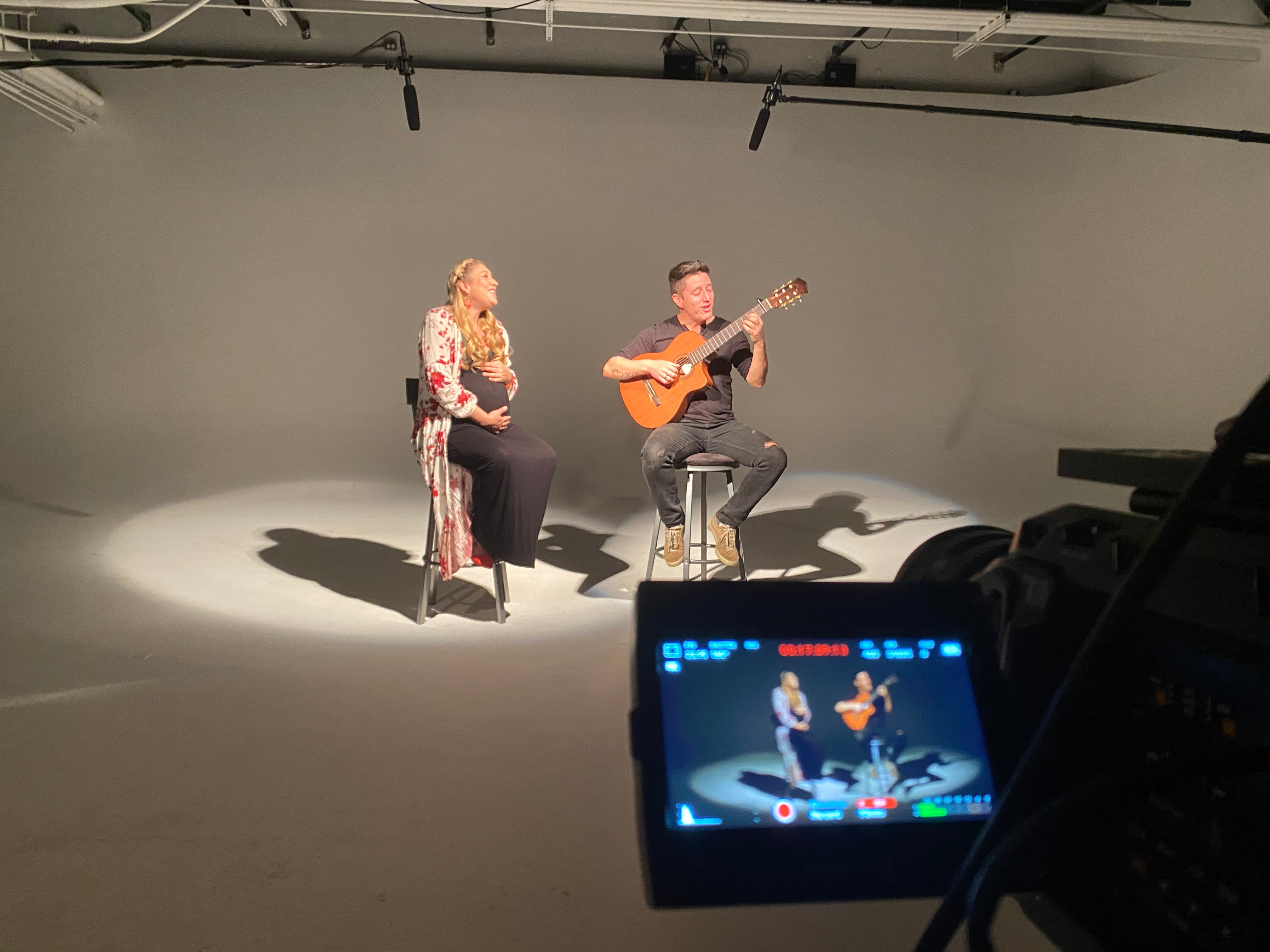 Anything can happen at StageOne Creative Spaces. And everything has. Earlier today, StageOne's largest cyclorama (about the size of a squash court) hosted a dance company as they filmed their interpretive Aztec choreography routine. Last week, the ladies of a Korean dance and music group  performed samgomu (a traditional drum dance) while clad in flowery hanbok garb. The week before that, a band ran around set in swimsuits and summer gear, volleying beach balls to each other as they shot their latest music video. Next month, the space will house a youth production of the Jungle Book.
"When I say everybody, I mean everybody," Denise chuckles. "We see products and music videos. We had a livestreamed memorial service. We had a guy making a video to commemorate his and his wife's ten-year anniversary (so he needed a shot of him floating in space while singing to her). It's the Petri dish of production."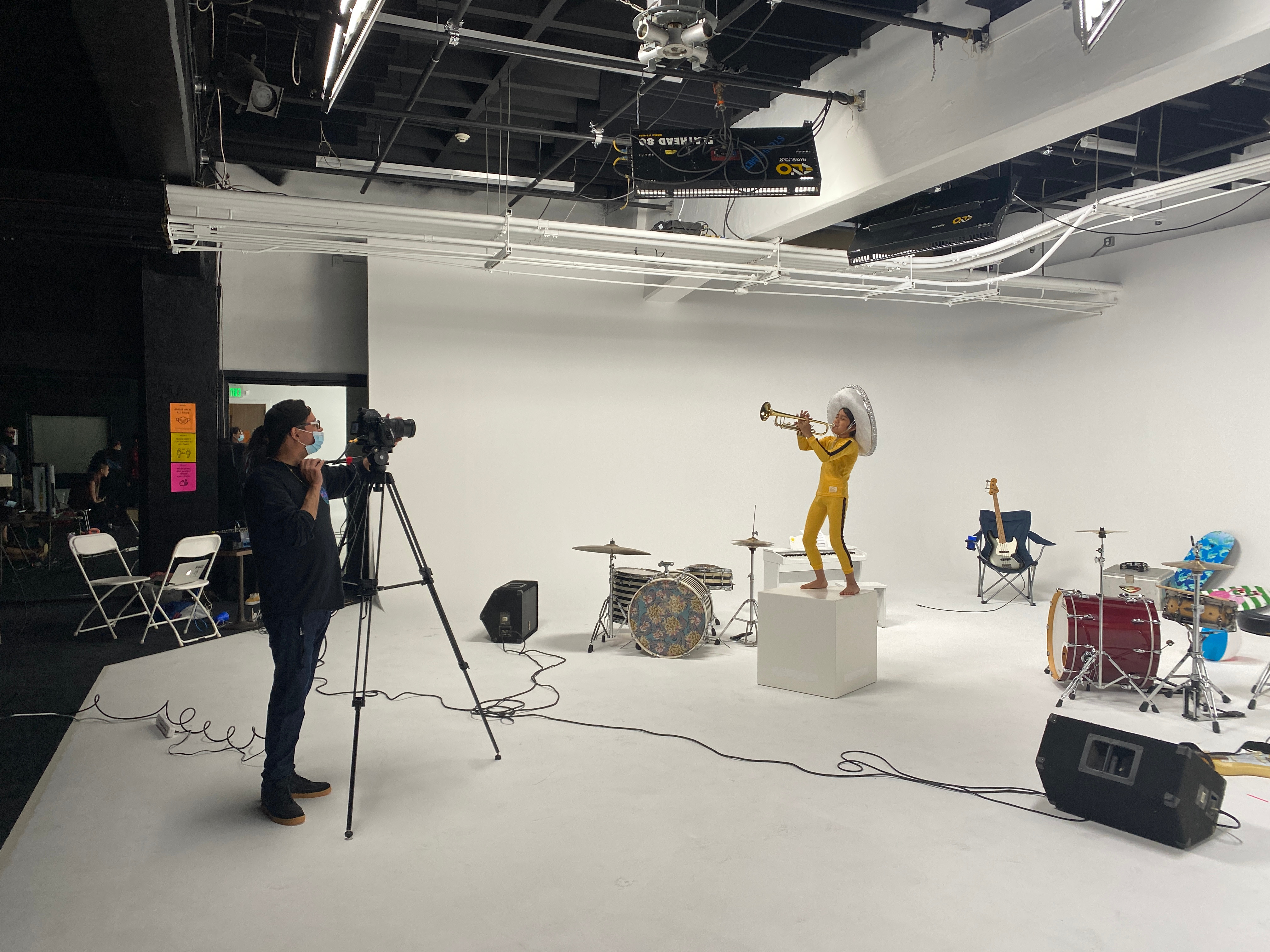 He also hosts the occasional narrative project. Last month, a crew shot a short film with a devil-may-care detective on the hunt for a killer. And in previous years, they've shot entire feature films. "I once negotiated using the ballroom upstairs as well as a couple of other spaces in this building for a film noir for a local director," Chris mentions. The resulting ballroom shootout scene (complete with tommy gun-toting, fedora-wearing gangsters) made for quite the memorable climax in Michael Fredianelli's black-and-white movie The Home Invaders. "They also planned out their props," Chris recalls of this particular shoot. "So all of a sudden these guys are flipping over tables and breaking glasses and, you know, taking cover and then firing back."
A venue where local filmmakers, podcasters, performing artists and movie aficionados come together.
In fact, one source of inspiration for Chris has been bringing local filmmakers together. After watching a number of South Bay filmmakers flock to Los Angeles, San Francisco, and Oakland, he wanted to believe there was still a creative community worth preserving right here in the Silicon Valley. To this end, he created a short film showcase  called Screen!, networking events that give directors the chance to showcase their shorts and connect with other artists and enthusiasts without the entry fees required by traditional film festivals.
And it worked. Filmmakers and movie aficionados alike started coming out of the woodwork. "Our ability to network with people has blossomed," Chris says with a smile. After a few trial runs, he has decided to reorganize the Screen! program as well as a couple other projects into a new nonprofit branch called StageOne Foundation, an organization that will support filmmakers and visual artists.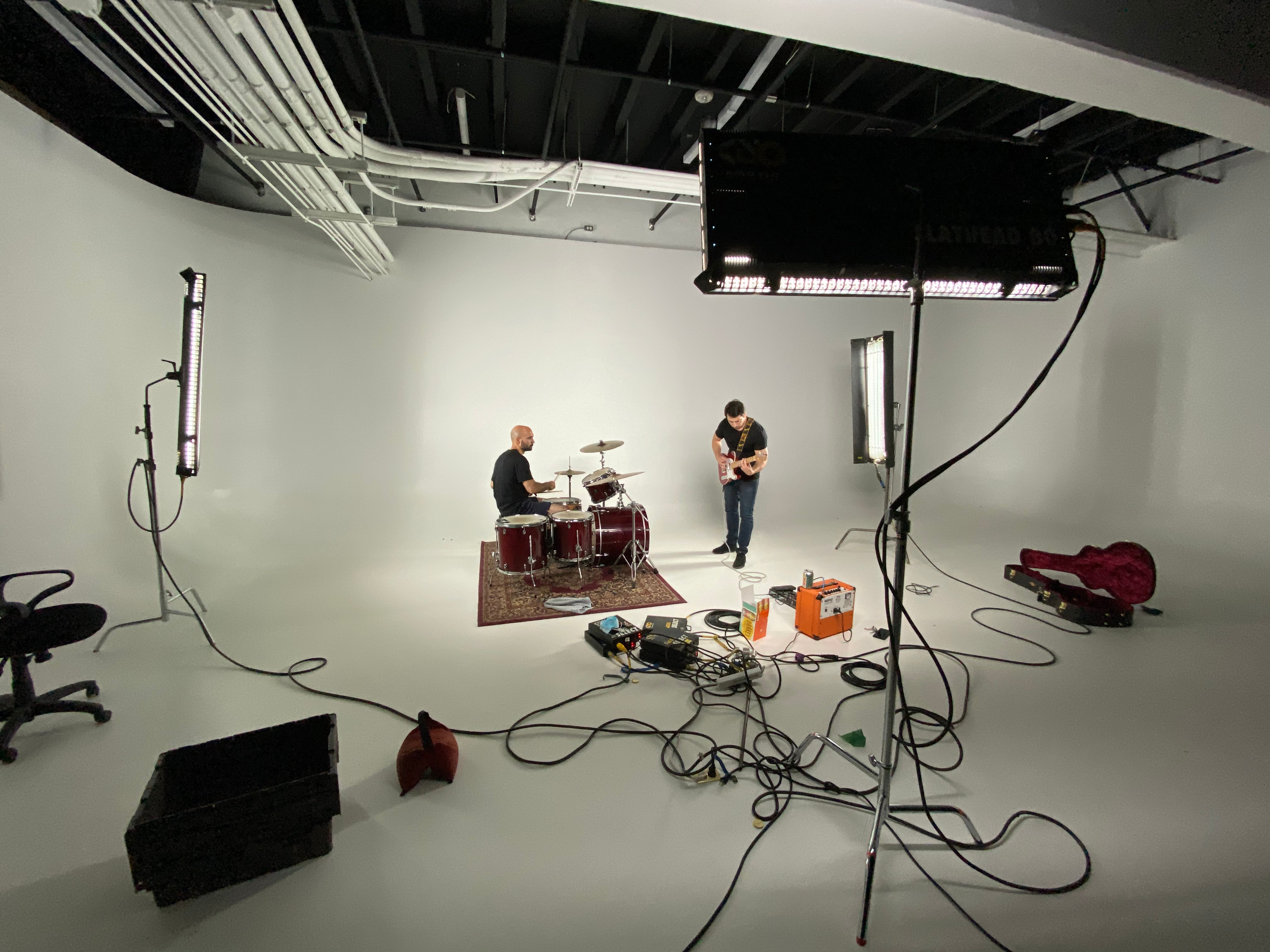 "Filmmaking is one of the few arts that physically brings the community together," he explains, "first when collaborating to make the film, and then again when gathering to enjoy the results. The more we facilitate our own local filmmakers, the more we all benefit from the results of that investment.  "
Join the Back-To-Set Initiative and partner with directors, screenwriters, film crews, equipment and the right venue for your film project.
Under this new venture, Chris will also be championing the Back-To-Set Initiative, a program that partners up-and-coming directors with screenwriters, film crews, equipment, and, of course, spaces for film projects. This will allow up-and-coming filmmakers to gain experience in the field, make invaluable connections with local professionals, and produce cinema-quality short films with the funding and resources of a professional production studio.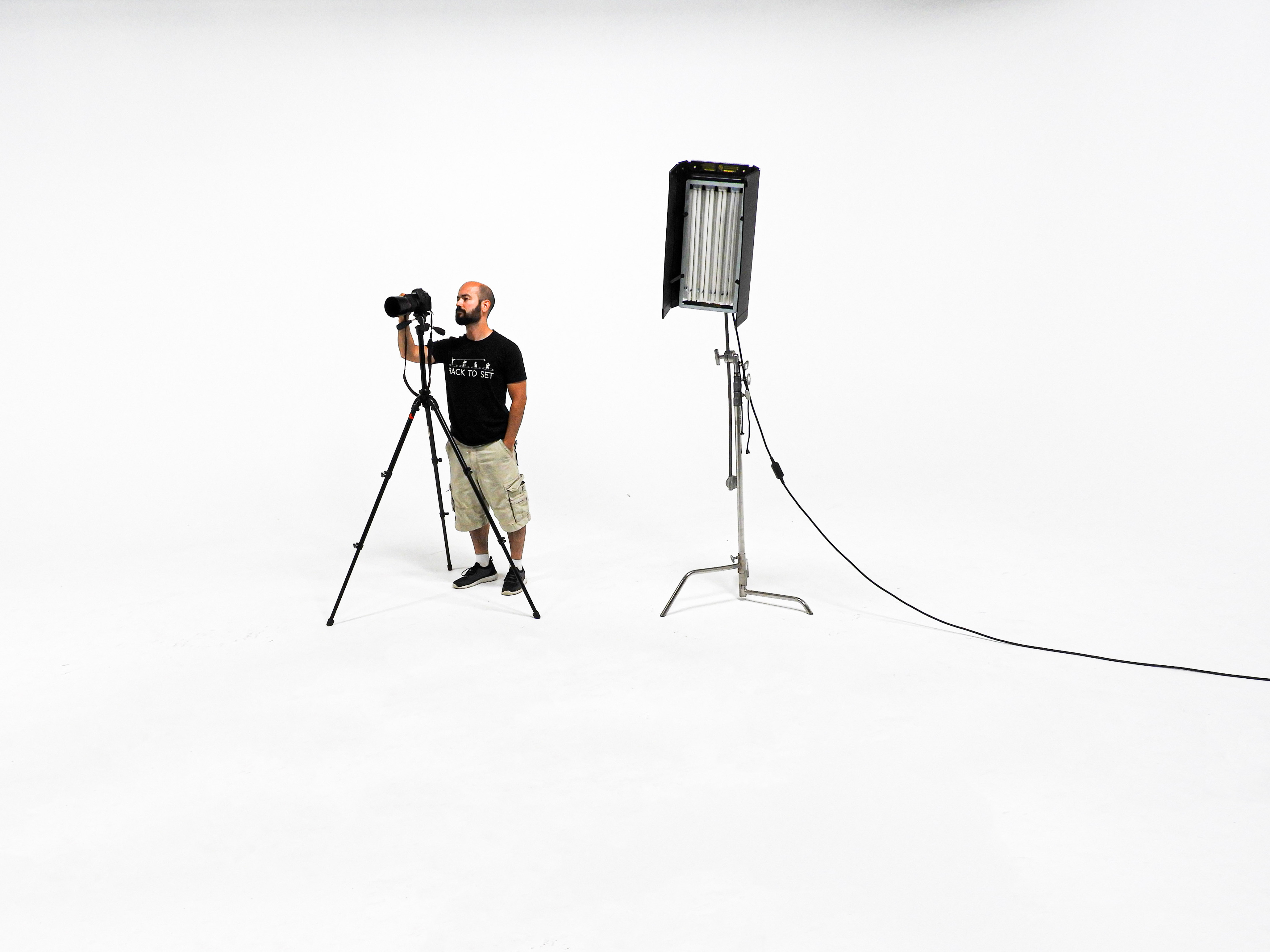 "I've always wanted to build and foster community," Chris reflects. "I think it's one of the things that I probably got from my dad in some weird roundabout way. He was a facilities manager, managing big properties and buildings for companies, until he retired, and I'm also a facilitator in different ways." He pauses, then adds, "I mean, this is a facility, of course… But we also facilitate creativity here."
As he steps into the nonprofit sphere while furthering his business, Chris and his studio will continue to give creatives the space and permission they need to realize their daydreams.
Interested in renting a space for your next video project? Looking to connect with fellow filmmakers?
Check out both StageOne Creative Spaces and StageOne Foundation.