Green Goo redefines natural body care with purposeful, plant-based ingredients
Green Goo makes potent, portable first aid and body care products using only plant-based ingredients that are slowly infused in enriching oils.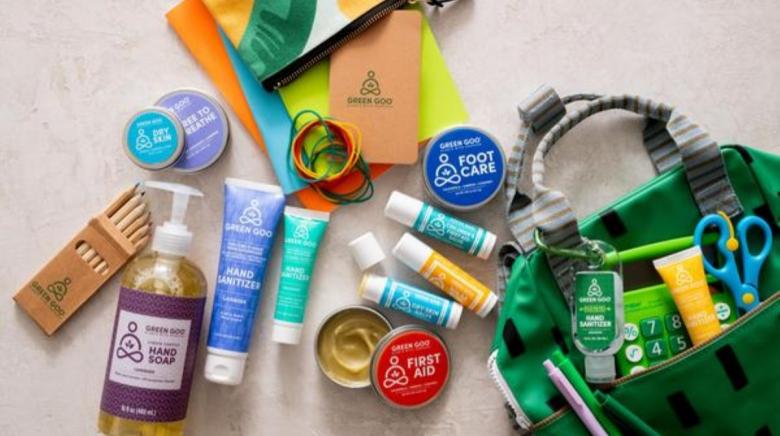 From natural skin care to salves for pets and new moms, Green Goo makes some of the best plant-based products you can buy
Green Goo and its founders take pride in the fact that their all natural products are some of the most effective on the market. All of their skincare products, soaps, toothpaste, natural deodorant, intimate skin care items, Green Goo hand sanitizer, and homespun salves are plant-based and packed with organic herbs, carrier oils, beeswax, and essential oils. 
The defining characteristic of what makes Green Goo products so effective is their lipid infusion process. Rather than using pre-made extracts, they infuse fresh and dried herbs in organic oils over low heat for an extended amount of time to increase the medicinal value of their products. This enhanced process maximizes the potency of salves, taking the healing properties of the plants to the next level.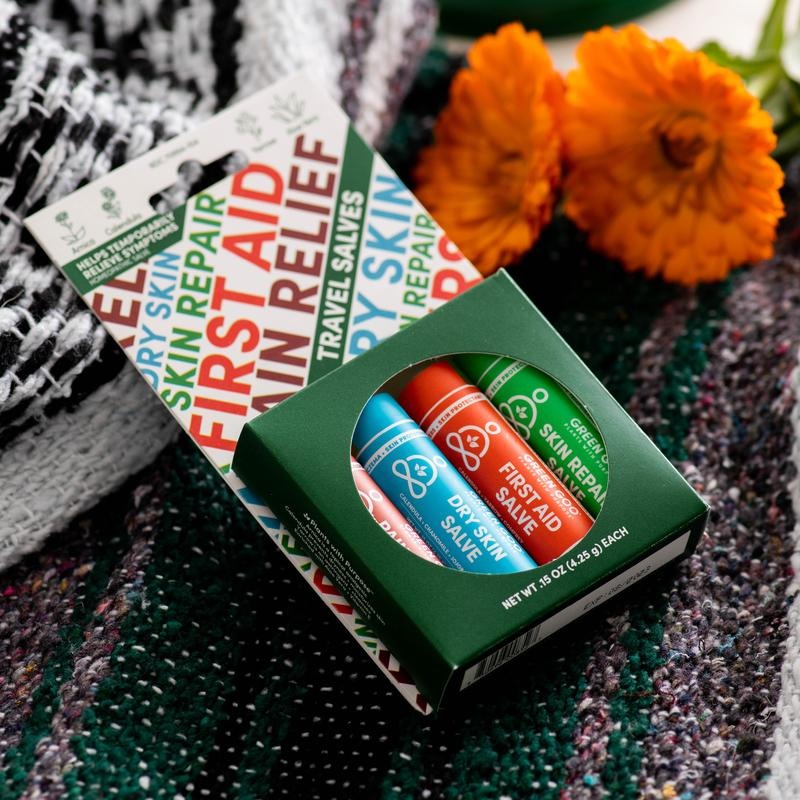 Shop Everyday Essentials Travel Salves
Part of the Green Goo mission is to create safe, gentle products for those who need them the most. Nobody requires more gentle, effective care than new moms and babies. That precious time while your little miracle is newborn also comes with drawbacks such as sleepless nights and aches and pains.
The Mama + Baby line is specially formulated for every stage of your pregnancy and for your newborn's sensitive skin. Each product is gentle and soothing, naturally moisturizes and hydrates, and helps relieve a broad array of skin concerns.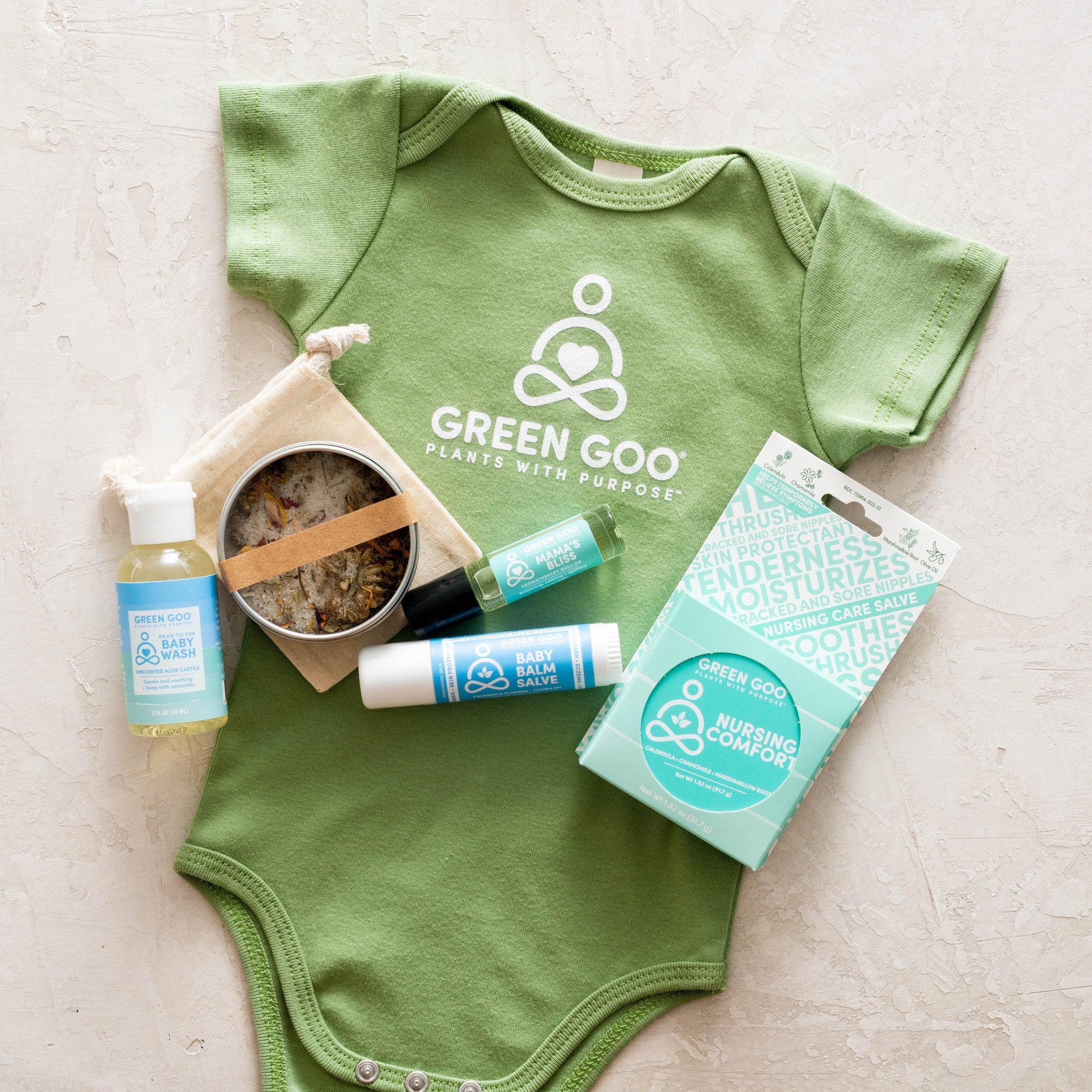 Shop Green Goo for Mama + Baby
The Green Goo everyday skincare line has everything you need from pain relief and sunscreen, to tattoo care and bug spray. Travel kits are available as well, and they make incredible gifts for birthdays or holidays. Natural deodorant keeps you smelling fresh without cancer-causing aluminum, parabens, or sulfites. And the intimate line has what you and your partner need for safe and healthy intimacy without petroleum or chemicals.
Green Goo's line of animal products is safe to use on all domesticated animals and they're great for people, too. You can use them on a wide range of common skin conditions such as frostbite, cuts, cracked paws, dry nose, skin irritation, prolapsed vent, bumblefoot, and roup.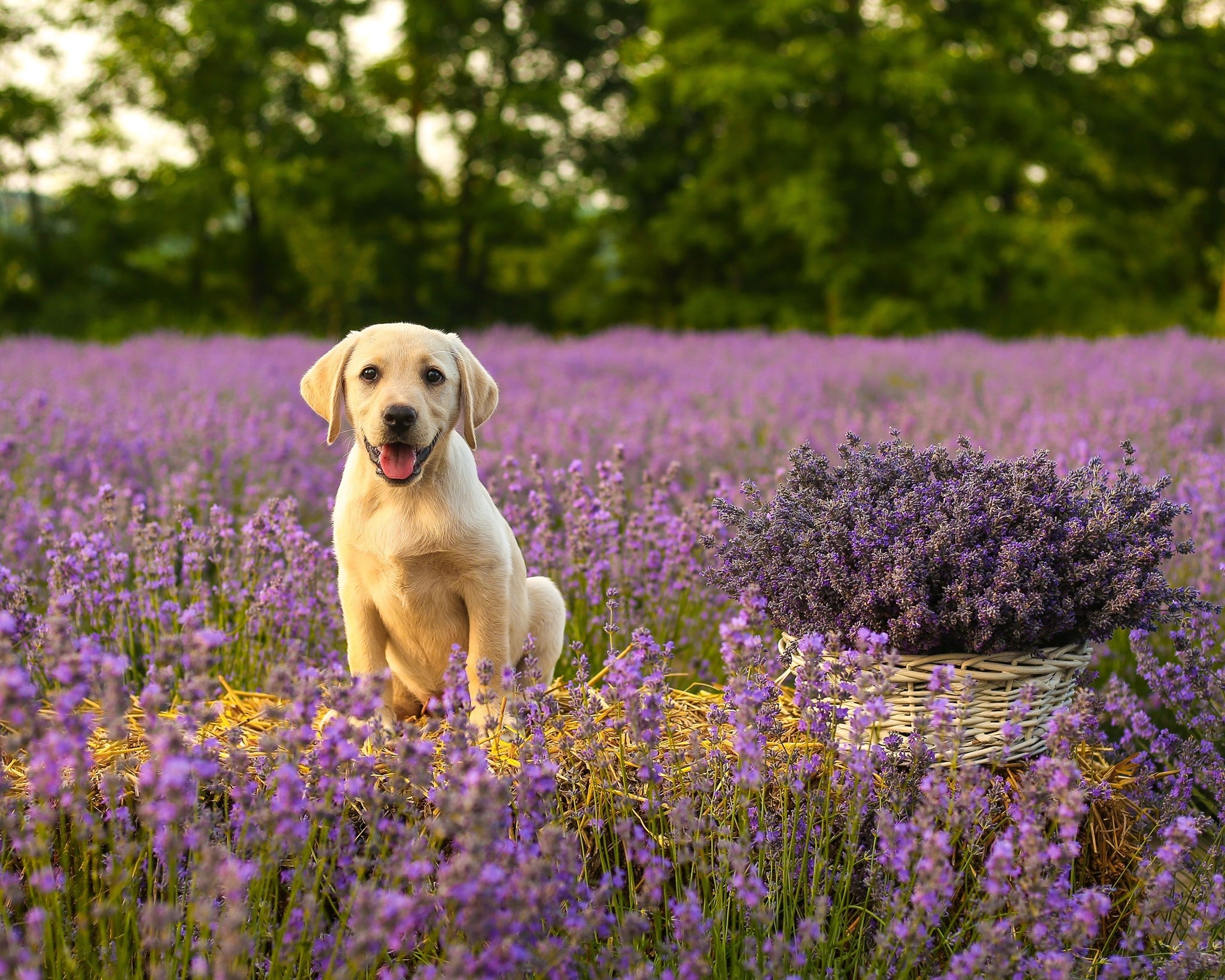 Green Goo is not just a women owned & women operated business, it's also a family enterprise
It all began with three women—a mother and her two daughters—on different personal missions who converged through their love of doing good and using homegrown plants to create healthful products.
Kathy, the mother of Jodi and Jen Scott, was born to a Navy couple. After graduating with a double major in biology and theology, she married into the Air Force, traveled the world, and had three children. Over the next few decades, she learned everything she could and taught courses from computer science to ethics, sex education to conversational English.
Kathy then started MMI, a web design and video content creation company. After her daughters, Jodi and Jen launched a quickly-growing herbal salve business, they needed help with branding, photography, web design, regulations, and more. Kathy realized this was an amazing opportunity to learn and grow. She used her knowledge of portable first aid to guide the business toward helping people in need all over the planet, from soldiers to patients to refugees.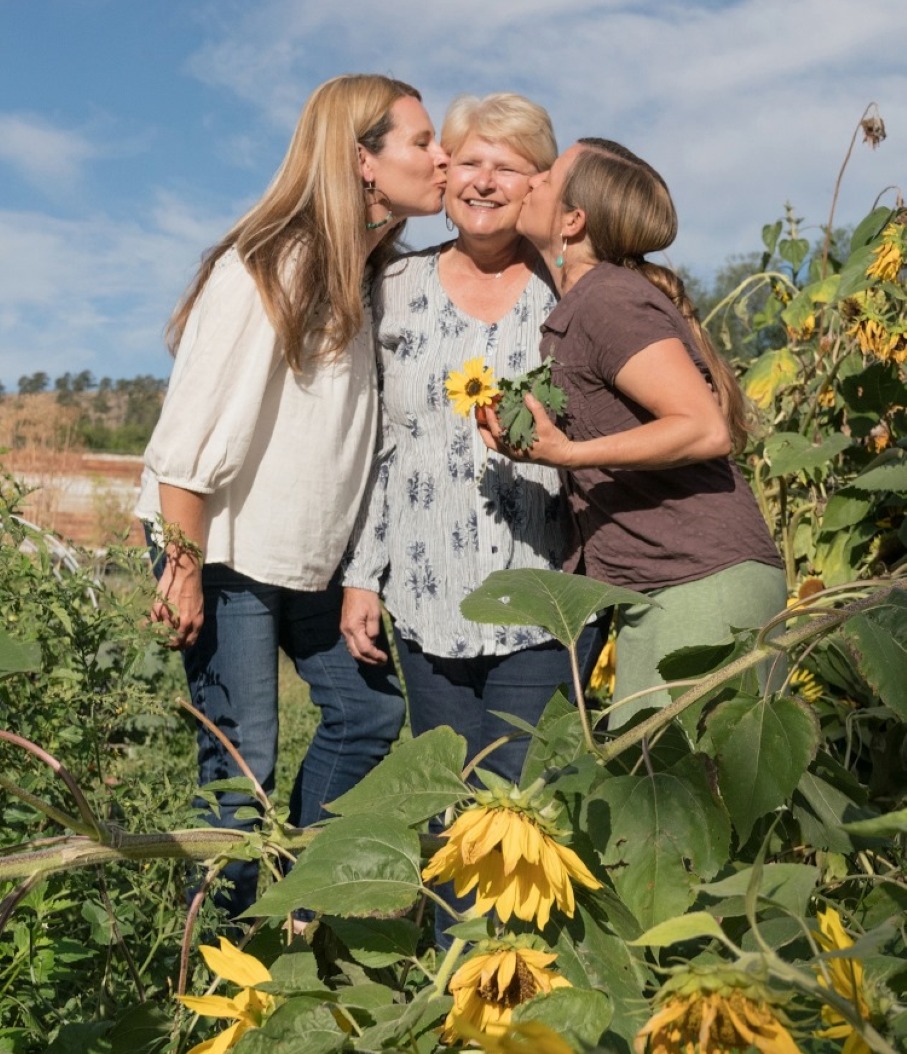 Jodi was pre-med with an MS in health psychology. In addition to working in private practice to assist disadvantaged patients in seeking medical and therapeutic care, she also trained resident physicians to bridge mind, body, and medicine as a tool for healthier lives. During this time, she started and operated several small businesses, which she lovingly referred to as "hobbies gone wild." When she realized the magic of her sister Jen's passion, she decided to use her knowledge of medicine and business to help create something bigger. Jodi's knowledge of the medical field came in handy when the world turned upside down, and medical professionals everywhere were in desperate need of gel hand sanitizer.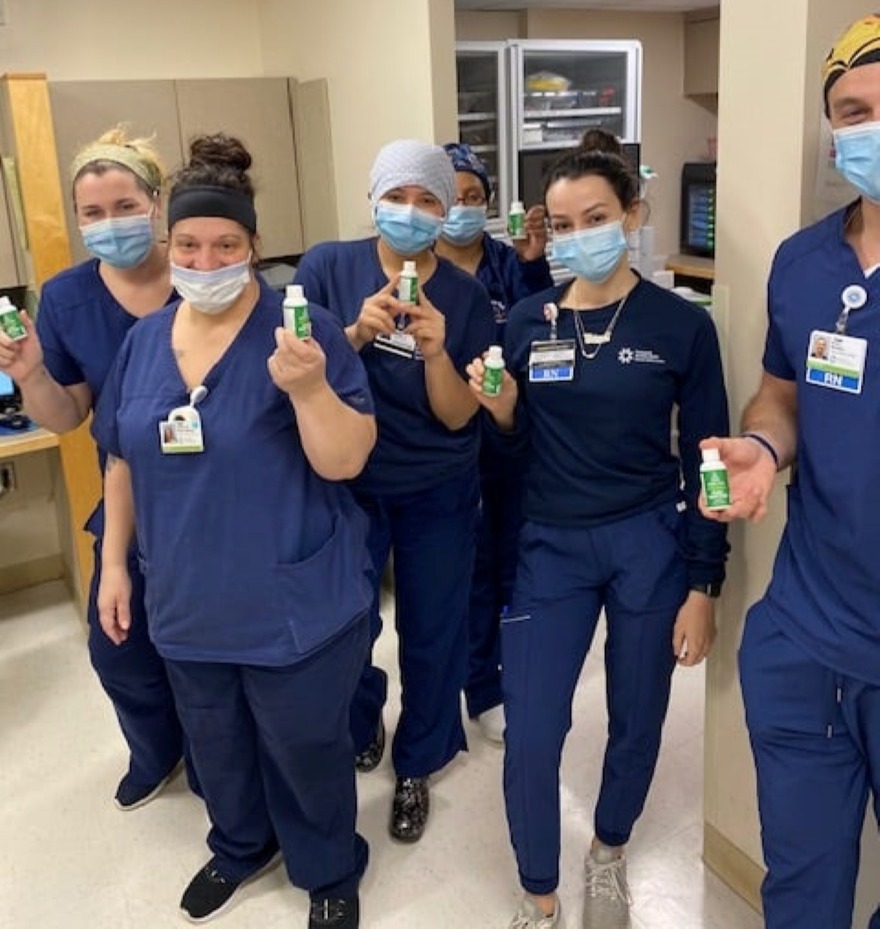 Shop Green Goo Natural Hand Sanitizers
In Boise, Jodi's sister Jen had been wildcrafting herbs, drying them, and infusing them in oils to create healing salves that were sold at several local farmers' markets. The response from the public was overwhelming. Jen had a gift for creating herbal infusions. Her products became so popular, that Jodi and Kathy were brought in to help. Popular products, like the Green Goo Skin Repair Salve served multiple purposes that reflected and combined the passions of Kathy, Jodi, and Jen. All three women were inspired by the same purpose: to spread goodness. And over time, their business grew into Green Goo.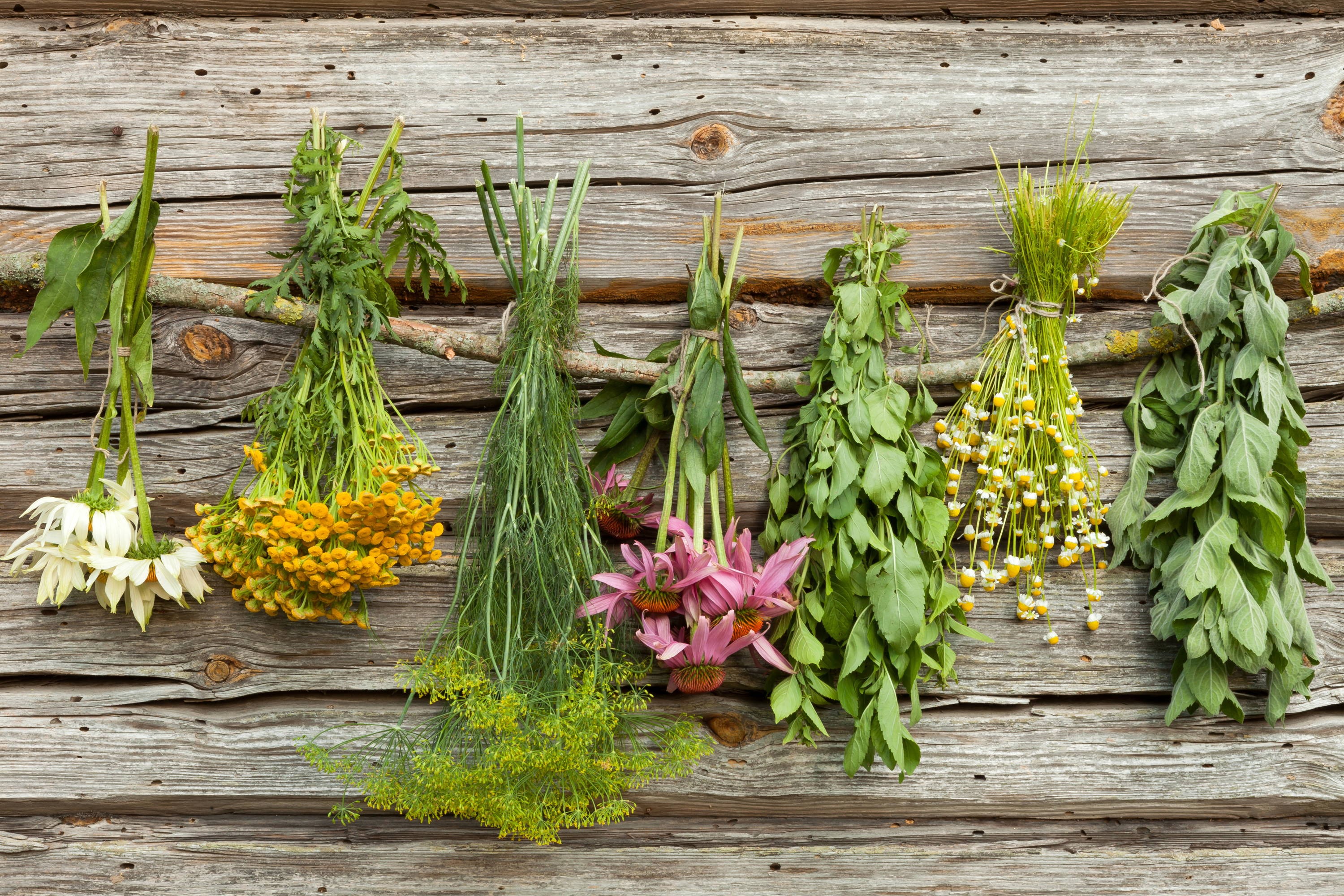 Philanthropy and humanitarianism are two of the philosophical cornerstones of Green Goo
Green Goo takes pride in being a certified B-Corp. Society's most challenging problems cannot be solved by the government and nonprofits alone. The B-Corp community works toward reduced inequality, lower levels of poverty, a healthier environment, stronger communities, and the creation of more high-quality jobs with dignity and purpose. By harnessing the power of business, B-Corps use profits and growth as a means to a greater end: positive impact for their employees, communities, and the environment.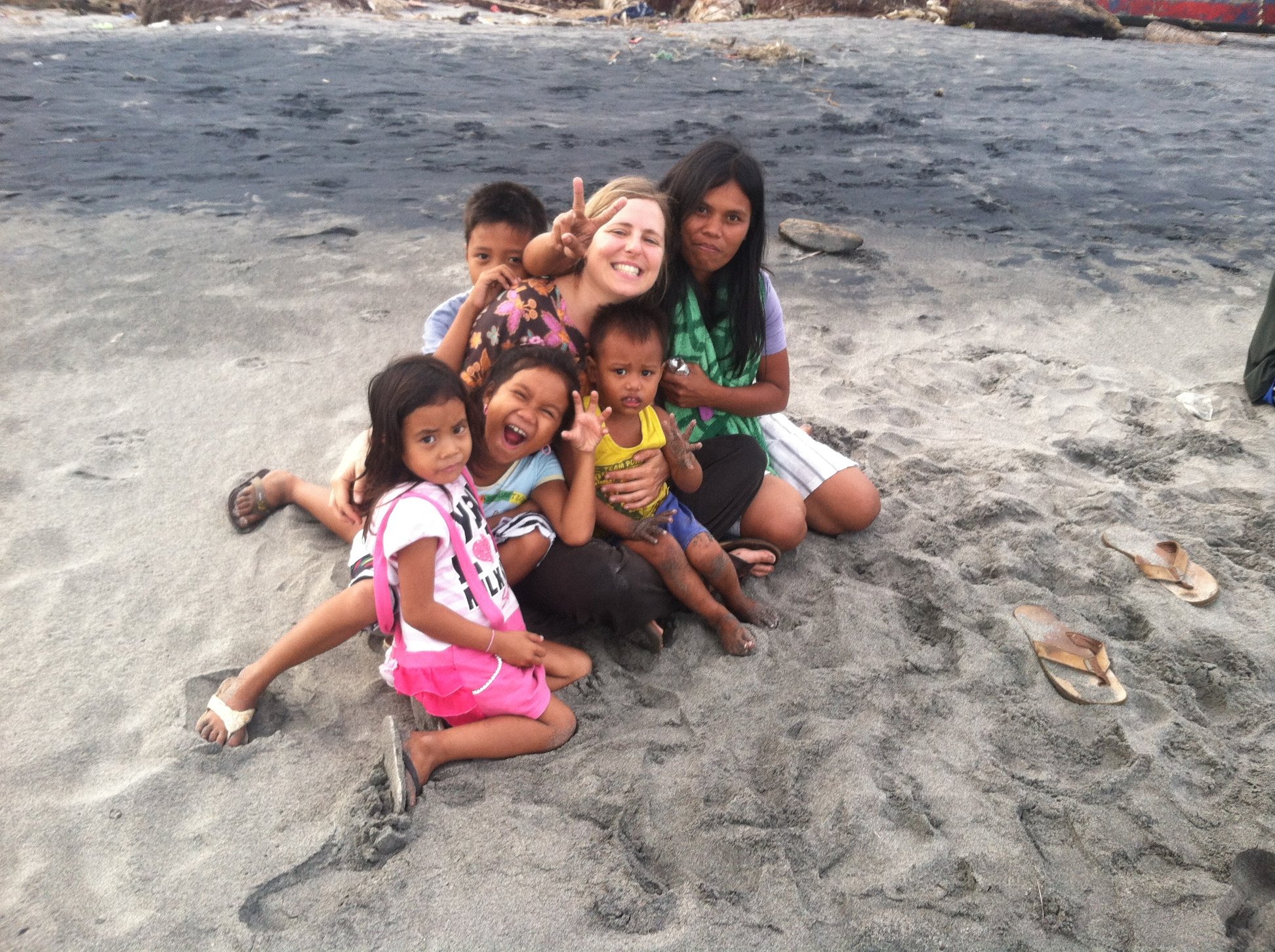 Green Goo aligns and partners with charities, aid organizations, and causes close to their hearts, both in the United States and around the world. They honor and support their philanthropic partnerships in a variety of ways -- financial contributions from proceeds of product sales, physical product donations, volunteering, and more.  Whether its in the US or halfway around the world, they're committed to doing what they can to change this world for the better.
A percentage of Green Goo's product sales are donated to the following organizations:
Keep a Breast
Mercy in Action
1% for the Planet
PARSA—Physiotherapy and Rehabilitation Support for Afghanistan
Pacific Crest Trail Association
World Vision
International Aid
John's Hopkins Medicine
Habitat for Humanity
LEAF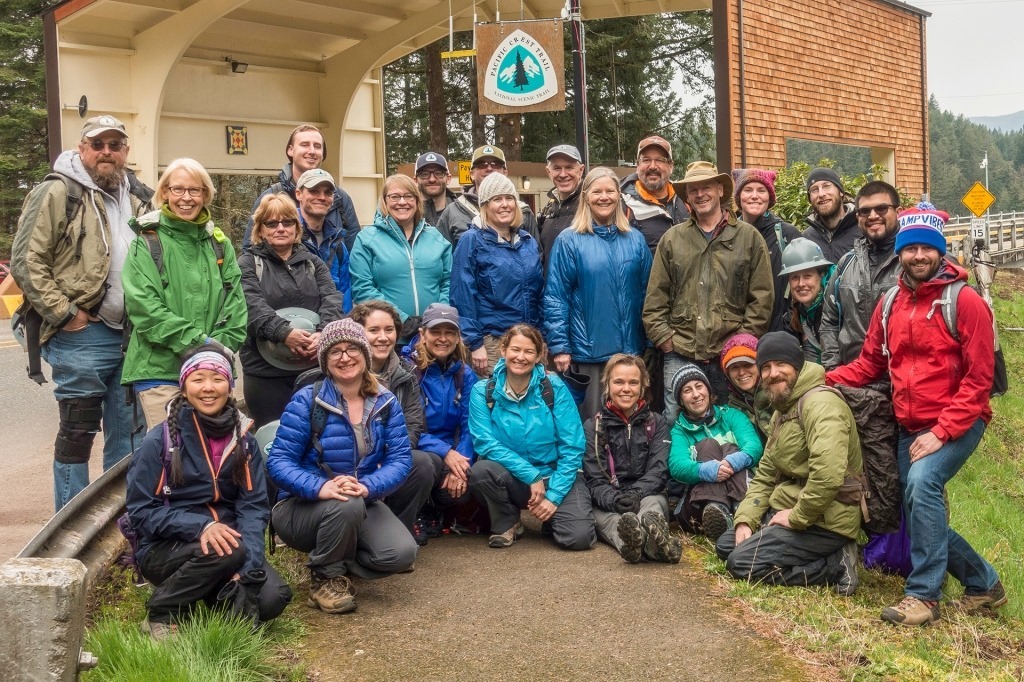 Green Goo makes potent, portable first aid and body care products using only plant-based ingredients and slow infusing them in enriching oils. The result is one of the most effective, all-natural product lines on the market. Blended with their vision to spread kindness and do good things with their business, Green Goo is not just successful in their processes, they're also successful in their humanitarianism. 
Shipping & Delivery
Green Goo offers free shipping on all orders over $50 within the United States—excluding Alaska, Guam, Hawaii, Puerto Rico, and U.S. Territories. Free shipping is applied before any additional shipping, handling and taxes, and after all discounts or promotions.
Although Green Goo ships as quickly as they can, they kindly ask that you add 1-2 days for processing to all quoted shipping times (actual transit times) at checkout. To request a shipping quote for international delivery, please contact Green Goo directly to discuss your options. Green Goo accepts the following payment methods: Visa, MasterCard, American Express, Discover, Amazon Pay, and PayPal. Refer to the SHIPPING page for more details.