Stone Forest creates the best stone baths, sinks, water features, and sculptures
Stone Forest carves breathtaking bathtubs, basins, sinks, water features, fire pits, sculptures and other vessels out of natural stone, wood, bamboo and heavy metals.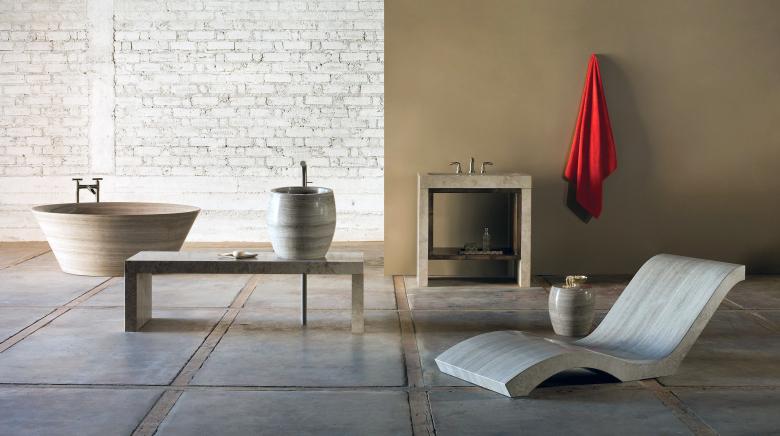 Bring the beauty of nature into your home with hand carved stone basins, bathtubs, sinks, and water features 
The unique features of each bathtub, sink, and decorative water feature from Stone Forest represent the time and patience of not only nature, but of the skilled hands that carve each piece. All bathroom elements at Stone Forest are created to fit a variety of design styles including contemporary, traditional, transitional, or minimal.
Stone Forest designs are sculpted from single blocks of stone that were formed millions of years ago.  A block of stone represents centuries of accumulated time.  The artisans at ​Stone Forest  think of them as "recorders of nature's memory", because cutting into each block reveals the individual fingerprints of nature, unique colorations and unusual veining and swirls of color in the stone. 
Stone Forest's award-winning bathtubs come in a variety of shapes to fit into any space. Roman tubs, soaker tubs, and abstract-shaped tubs are made to last for generations. Materials used for the selection of tubs at Stone Forest include granite, marble, sandstone, limestone, and travertine.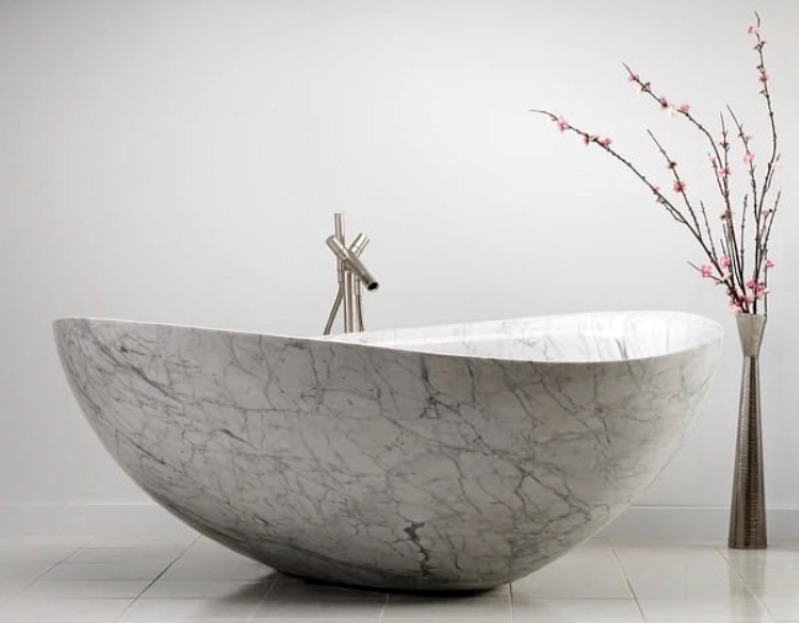 Shop stone and marble bathtubs
The gorgeous variety of sinks and vanities at Stone Forest are second to none. Sleek design marries with natural elements to create drama, making your sink a centerpiece rather than just an ordinary fixture.
Vessel sinks come in a variety of shapes—round, square, rectangular, farmhouse-style, and freehand sculpture—enhancing existing vanities or standing alone as a floating fixture. They also add color and pattern to your kitchen or bathroom. Stone sinks are available in basalt, granite, marble, onyx, travertine, and other natural stones.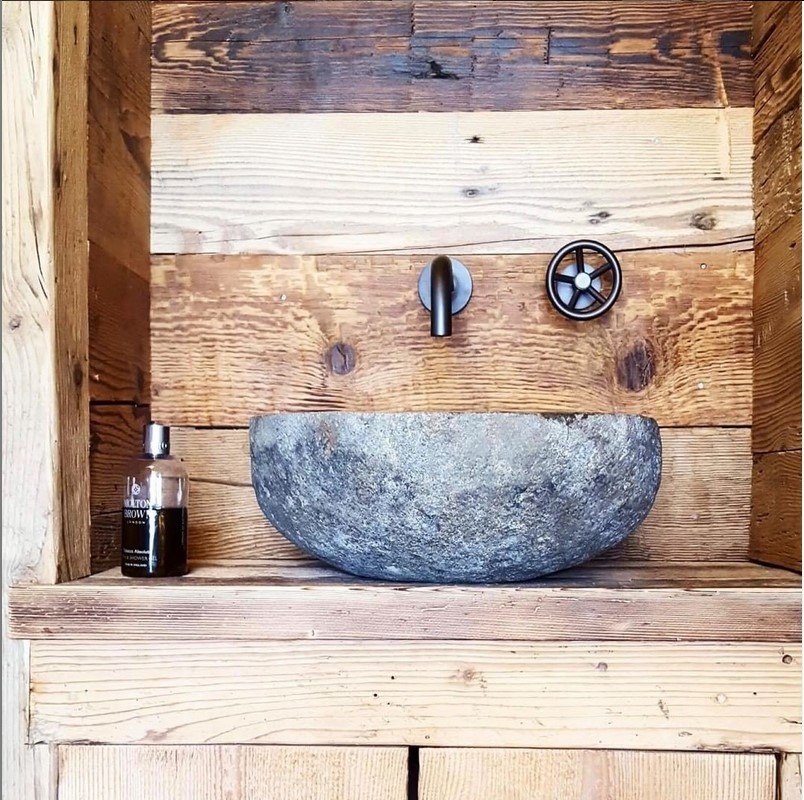 The pedestal sinks and full vanities at Stone Forest are built with style and care, incorporating multiple elements and fashionable lines, beloved by interior designers nationwide. 
Pedestal sinks are carefully crafted to enhance any bathroom. Stone Forest's designers forge beautiful sinks out of wood, stone, copper, and iron. Mixed medium sinks marry together organic elements like wood with stone, stone with copper, iron with wood, and all combinations in between. The balance of colors, shapes, and functionality is what makes the sinks at Stone Forest an interior designer's dream.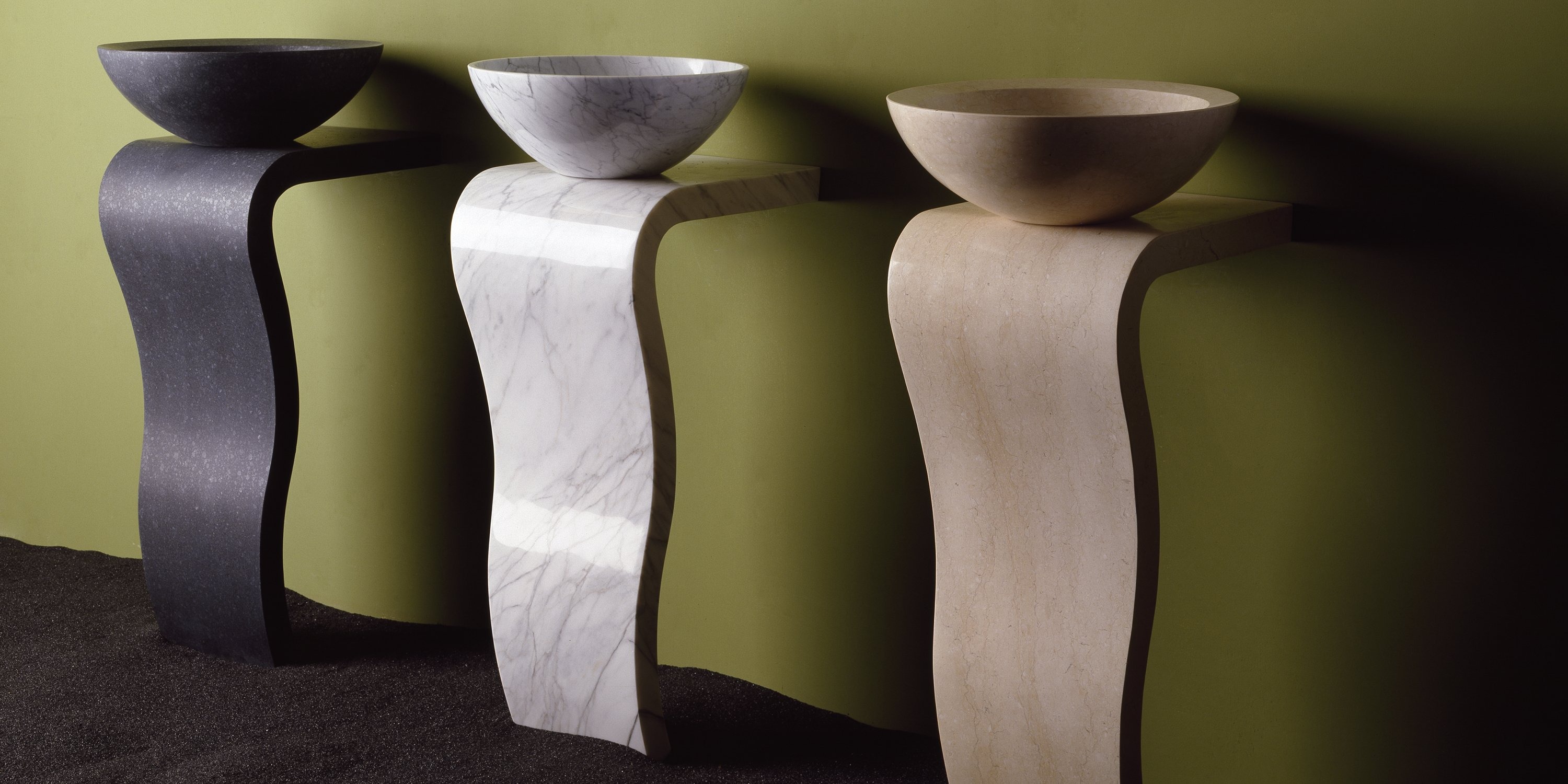 Stone Forest designs artful, durable kitchen sinks and fixtures 
Great kitchen design isn't just about fitting a trend; it's all about durability. The sinks designed by Stone Forest are built to last, using all natural materials like stone, iron, copper, and stainless steel. While the farmhouse sinks at Stone Forest fit the modern farmhouse trend, they surpass the simplicity of traditional design.
Unique elements are forged into every piece, including an intricate weaved design, exclusive to Stone Forest. Many of the kitchen sinks are built with convenience in mind as well, including fitted cutting boards and soap trays. Available accessories are not limited to fixtures, but also include sink grids and user-friendly work stations for the avid cook or home chef.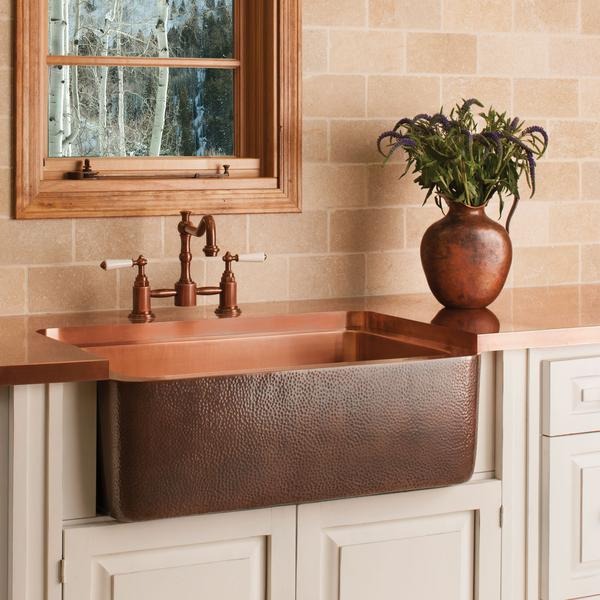 Create a soothing, contemplative atmosphere with water features and stone waterfalls
There is no better artist than mother nature. The passionate artisans and skilled workers at Stone Forest understand this. Natural stones represent centuries of the history and patient development of nature's greatest achievements. Pressure and changes forge colorful impressions, patterns, and striations into each individual block of stone.
Water features add more than just a touch of drama to a space. The room becomes an escape from the ordinary when it contains an architectural wonder to be enjoyed by all.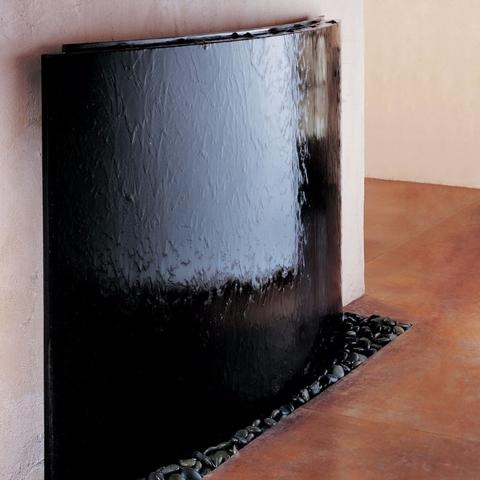 Japanese stone fountains, stone benches, seating and monolithic contemporary water features for your garden 
Many of the garden elements at Stone Forest were inspired by Japanese design. In fact, Stone Forest has been hand-carving traditional Japanese lanterns for 20 years. Japanese stone lanterns were used in ancient Shinto shrines, serving as votive lights. In the 16th century, Japanese tea masters placed stone lanterns in Buddhist gardens as a means to light the path.
Japanese stone lanterns add a traditional touch and glowing light to modern gardens. Not only can solar or battery powered lights fit the lanterns, but they can be custom altered to fit electrical lighting.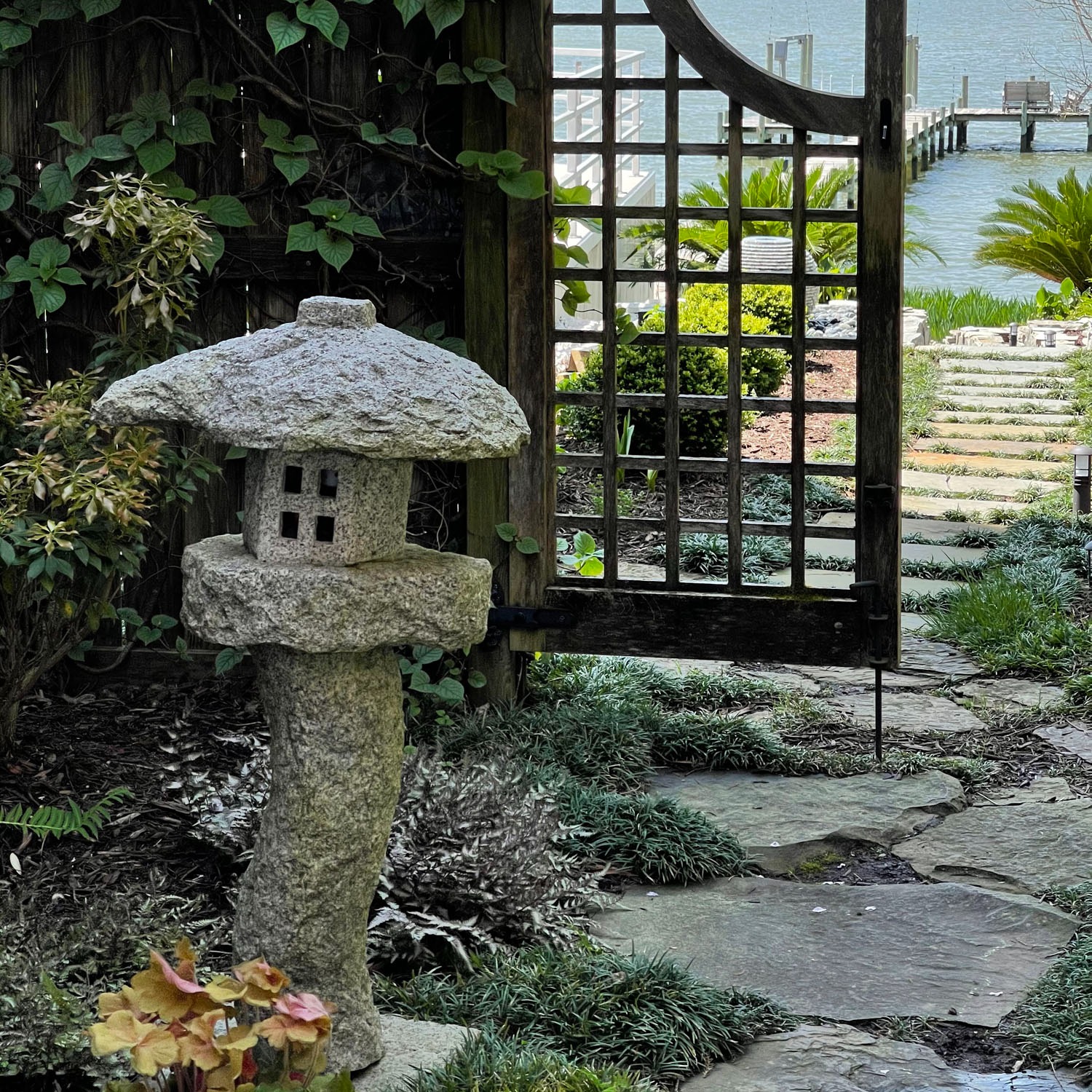 The outdoors can be a wonderful place to celebrate. Dining tables and fire pits serve as centerpieces for family gatherings. Not only do they create a cozy atmosphere, but they bring people together.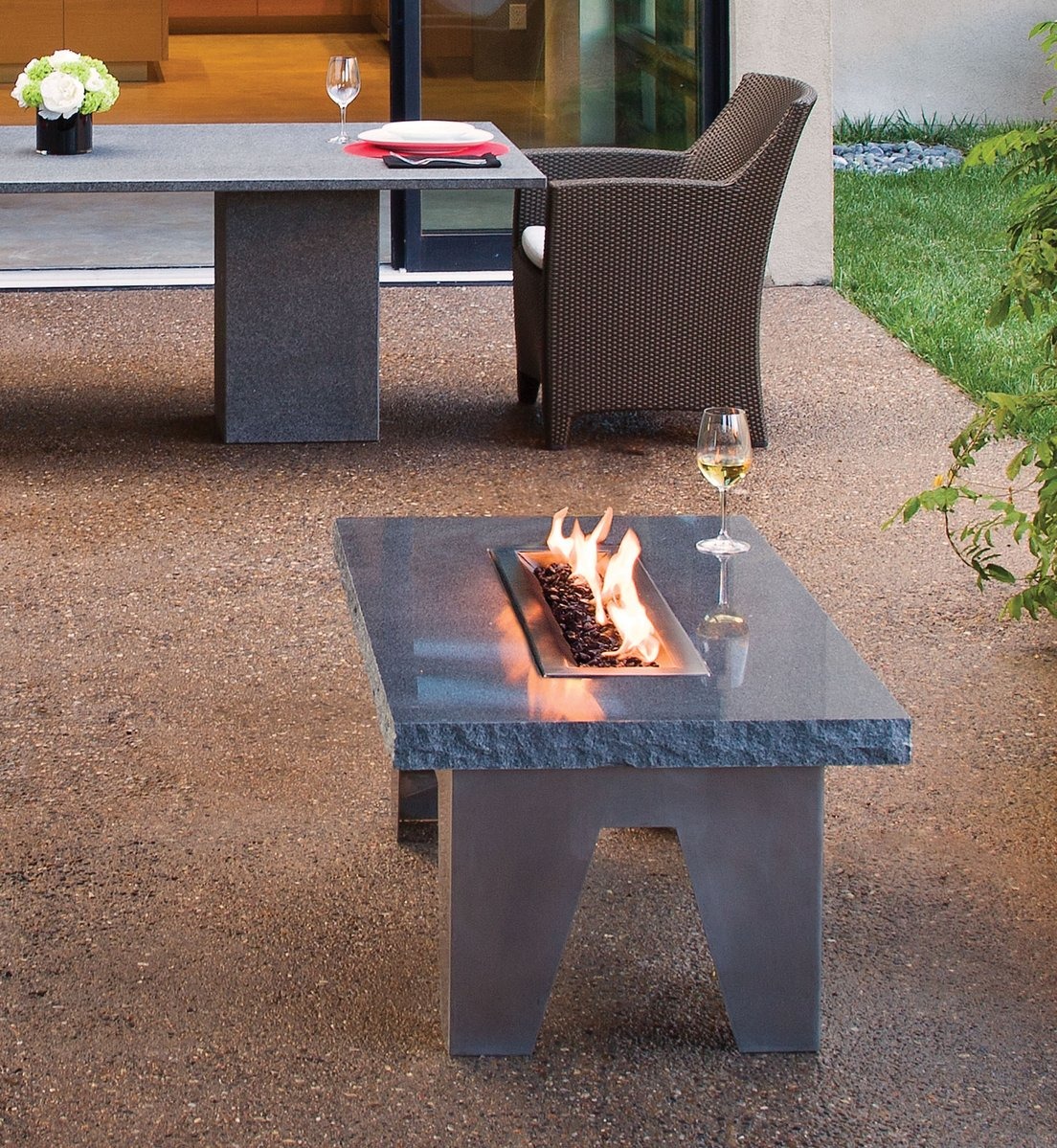 There is nothing more relaxing than the gentle trickle of an outdoor fountain. The natural running water against the granite makes the stone glisten in the sunlight, adding an additional element of light. The sound of running water can help you to relax, enjoying your outdoor garden space with a sense of tranquility.
Stone basins, birdbaths, spheres, fire vessels, outdoor seating, and sculptures are also available at Stone Forest to enhance your garden design and the natural surroundings of your garden space. Many of the stone basins can become fountains simply by adding a bamboo spout and adequate plumbing. 
Fountains are a not only a breathtaking outdoor element for humans, but they help attract birds, butterflies, and other pollinators to your garden.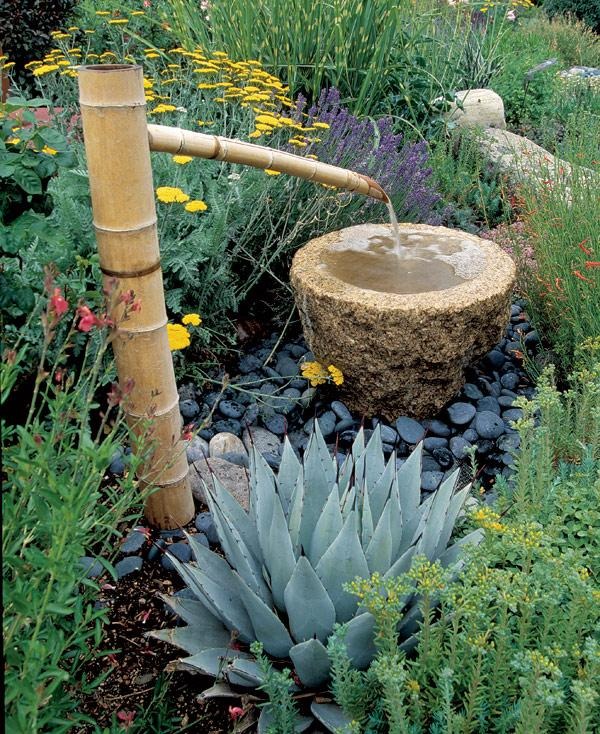 At the heart of Stone Forest is a group of artisans and designers focused on the elegant simplicity of natural materials
Michael Zimber was an avid outdoor enthusiast, hosting guided tours for rock climbers and river rafters in his 20s. He enjoyed the beauty of the stones, fascinated by their colors and patterns, and began sculpting in his free time. As mothers sometimes do, his mother was concerned that he didn't have a real job. She urged him to get to work, so Michael decided he would find a way to incorporate the life he loved into a full-time business. In 1989 Michael Zimber changed his path from navigating the raging rivers and dabbling as a part-time sculptor to creating beautiful homewares, garden fountains, and custom sculptures out of the natural materials he loved. 
Today, Stone Forest is far more than one man's mission. A passionate crew of artisans and designers work in harmony to create stunning water features, fountains, sinks, tubs, and sculptures to enhance kitchens, baths, and gardens in homes and businesses. This amazing team uses natural materials like stone, wood, and copper from nature's blueprint to create their showcase products.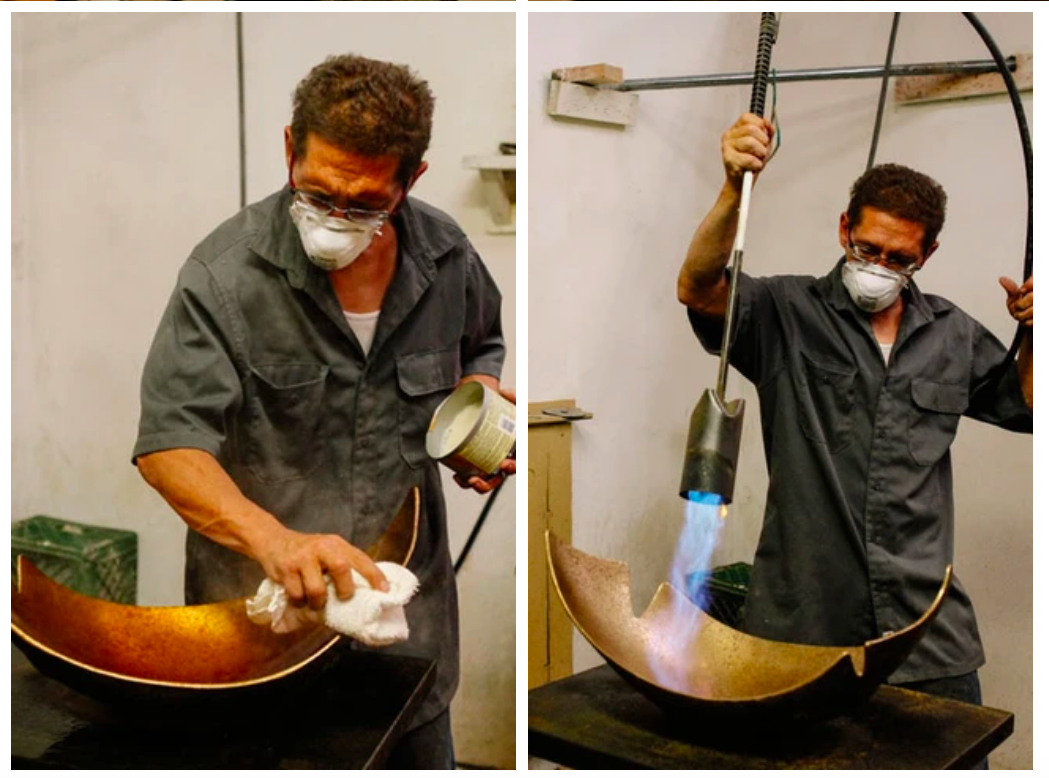 Stone Forest gallery

Locate Stone Forest dealers and products near you
Stone Forest's kitchen and bath line is sold through a network of quality-approved dealers nationwide. It's simple to find a dealer nearby. Simply type your zip code on the Kitchen and Bath Dealer Locator page. 
Garden items are sold directly through the Stone Forest website, although their designs are often used by landscape architects nationwide to enhance public and private outdoor spaces.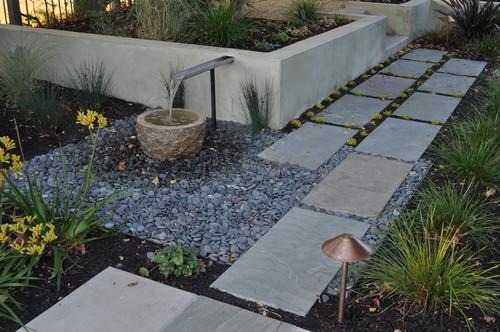 Shipping & Delivery
Most orders made online will be shipped within 2-6 business days from Santa Fe, New Mexico. Transit times vary by location, and costs vary by weight and location. Stone Forest has negotiated lower rates for transit, and they work with dedicated freight carriers to ship heavy items safely.
UPS orders ship via Ground. You can generally expect your order to arrive in 2-7 business days. Please inspect items upon arrival and notify us immediately with shortages or damage. Visit their SHIPPING page for information about international shipping and  custom orders.