Towels by GUS for organic cotton bath towels, cotton sheets, kitchenware & bed linen
Towels by GUS make soft fluffy organic cotton bath towels, cotton and silk bedding, laundry baskets, kitchenware, plus monogrammed silk pillowcases and towels.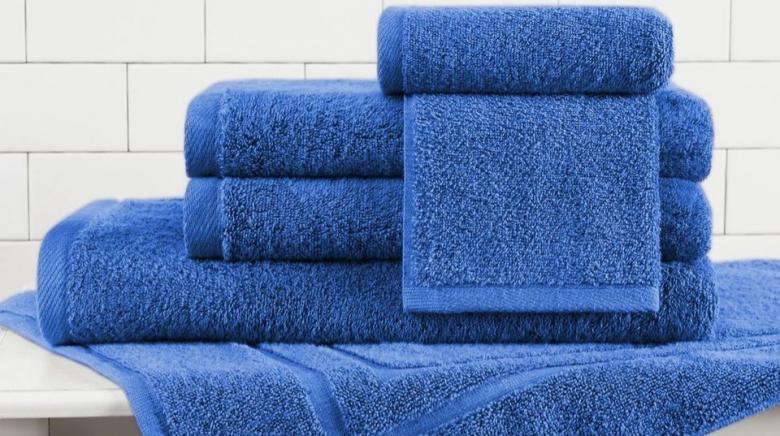 Do you yearn for that luxurious feel of a thick, soft micro cotton bath towel when stepping out of the shower? Do you want to slip into smooth, rich silk sheets and lay your head on a personalized silk pillowcase at night? Then take a look at Towels by GUS. As well as specialising in luxurious organic cotton bath towels, silk bedding, including monogrammed silk pillowcases, they also do a range of laundry goods, including storage baskets and handmade dryer balls, Towels by GUS also do a lovely range of kitchenware, including napkins, oven mitts and candles, to name but a few.
Towels by GUS know how often you use hand and bath towels, bed sheets, pillowcases and kitchenware as well as laundry items, so they have made it their priority to ensure that they offer the best quality silk and cotton, so you can rest assured you are buying top of the range products.
Take a look at the range of organic cotton towels made from American grown cotton and manufactured into luxurious quality bath towels in Georgia
Towels by GUS offer a wide choice of micro cotton bath towels, hand towels, face cloths and bath mats. For example, you have the Grand Teton Collection, a range of cotton towels which come in 11 different colours, so easy to coordinate with your bathroom colour scheme, soft to the touch and gentle on the skin. The Grand Teton Collection is woven with medium length relaxed loop technology, allowing maximum drying power. They are also extra durable for everyday use.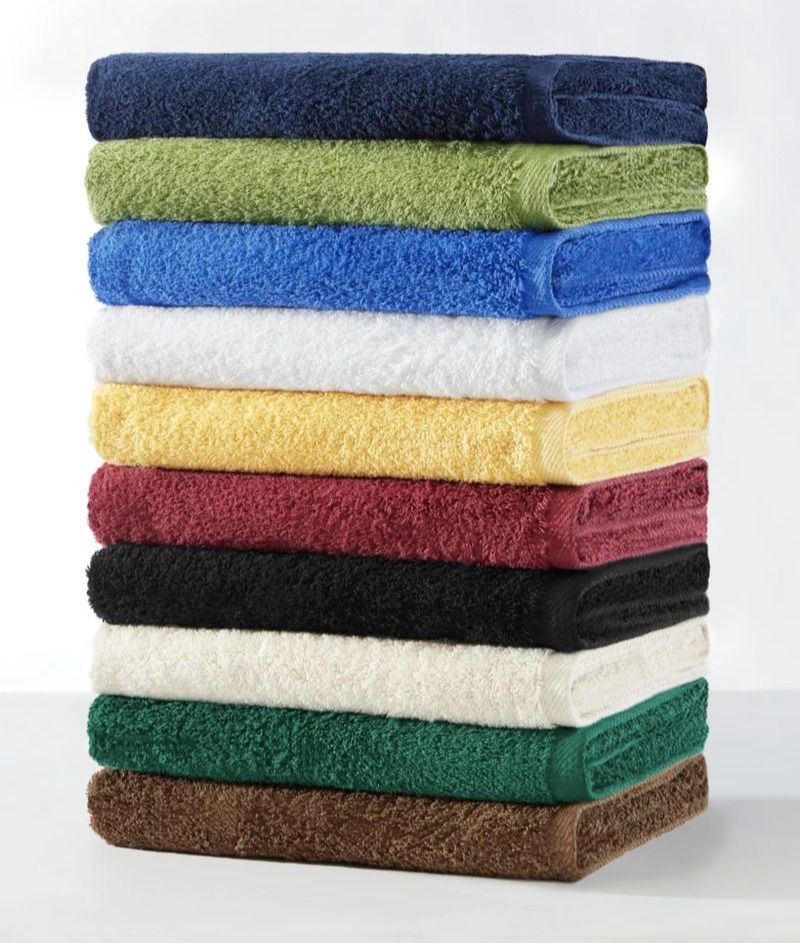 Sierra Collection used by 4 and 5 star hotels across America
The Sierra Collection offers you luxury, extra softness and durability, which is why this line of towels is very popular with hoteliers in America. Available in two colours, earth and white, this popular towel will give that classy look to any bathroom.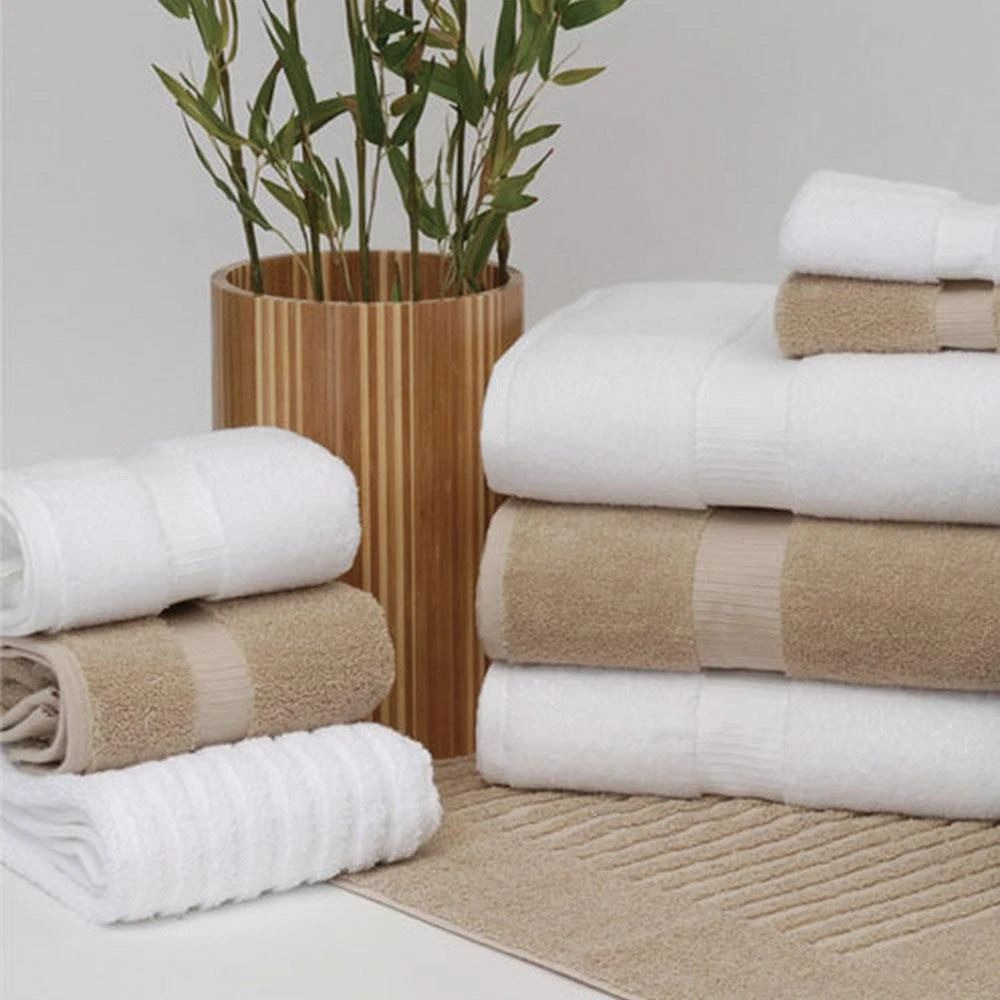 Malibu beach towel, the perfect companion for the beach or pool
Whether you are soaking up the sun at the beach or relaxing by the pool, you have to take the Malibu Beach towel with you every time. Made from 100% Turkish peshtemal cotton, designed to allow sand to slide off easily, and available in a choice of three colours; sand, ocean blue and cloud grey. This stylish beach towel also boasts 100% cotton fringe and is super absorbent, allowing you to stay fresh and dry.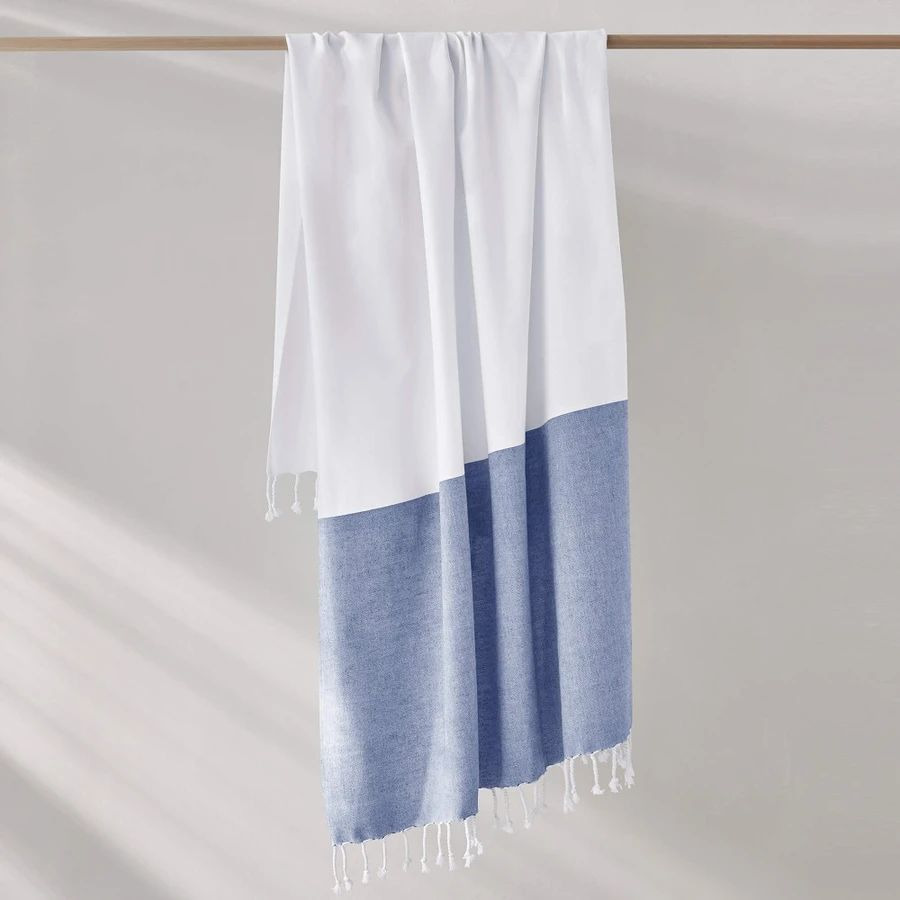 National Park Collection, the eco-friendly towel that is also bleach, dye and chemical free
Towels by GUS know how important it is to have a towel made for sensitive skin, so they designed their National Park Collection, free from dye, bleach, and chemicals. This collection is one of the Towels by GUS most eco-friendly range, really absorbent and will leave your skin feeling soft and fresh. The bath towel comes in the XL size and will completely wrap around you, making sure you are fully dry.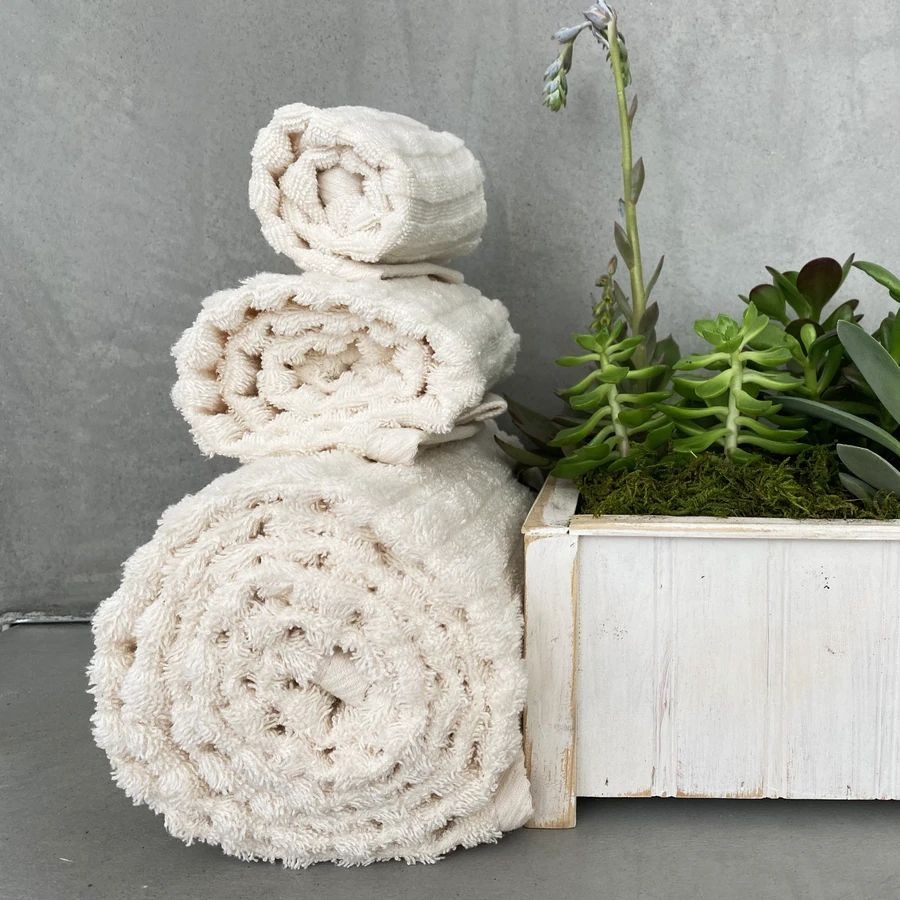 As well as supplying you with top of the range luxury bath towels, hand towels, face cloths and bath mats in various sizes, Towels by GUS offer a towel guide so you can purchase the perfect towel. Made from 100 homegrown cotton in the USA, they label each towel with a GSM rating (grams per square meter, meaning the amount of cotton used to create the towel), so you know how thick and absorbent each towel will be.
American made Burn Baby Burn candles
Towels by GUS has designed the Burn Baby Burn candle, available in two fabulous scents and poured from 100% soy wax.  These candles fill your home with a fresh aroma of either lavender or bamboo.  The lavender includes bergamot and lemon rind on the top, lavender in the middle and cedar at the bottom.  The bamboo, which includes ozone and green floral on the top, coconut, pineapple and green leaves in the middle and wood, vanilla and powder on the bottom, giving a fresh outdoor aroma of forest fog combined with mossy root plants.  One can only imagine the delightful fragrances that these candles leave in your home.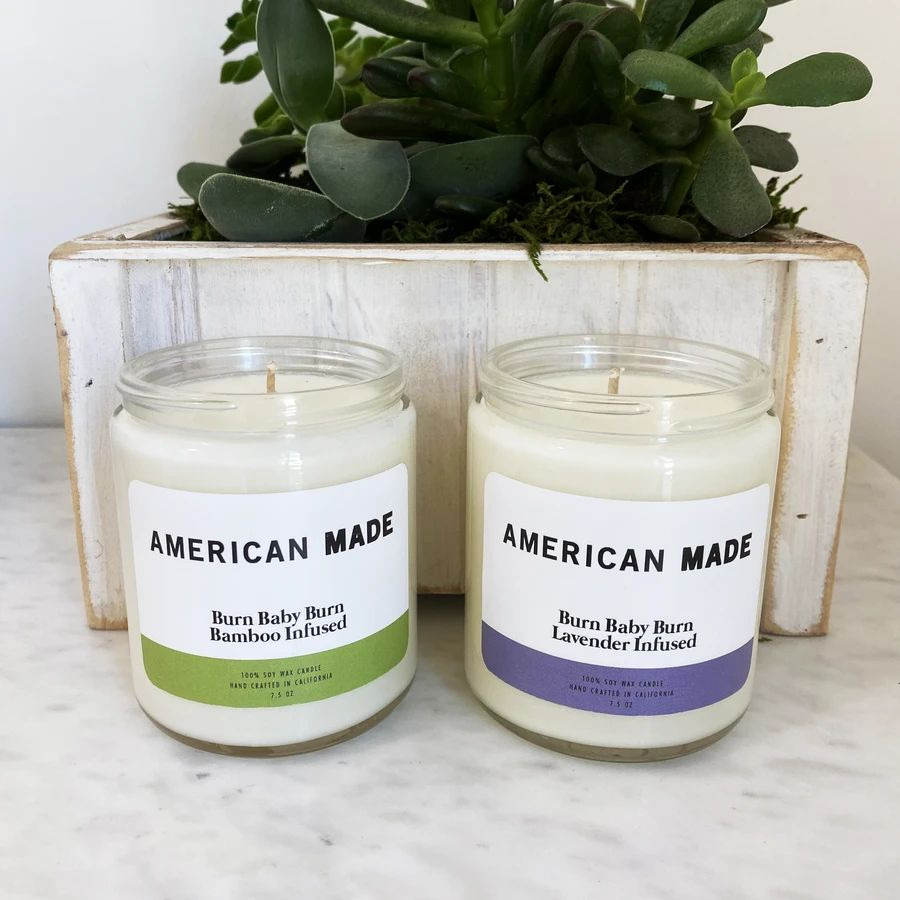 Bedding so luxurious you will not want to leave your bedroom
This amazing range of bedding, from the cotton sheets and silk pillowcases to the soft quilt sets that Towels by GUS has designed, is a luxury that we can all afford.  Transform your bedroom into a luscious haven.  Sleeping has never been such a classy experience as when you slip into Towels by GUS bedding range.
The silk pillowcases are crafted from the highest quality 22 momme silk available, giving you a soft feel on your face so you can have a rested sleep. 
Towels by GUS sheets are made from 100% organic cotton and available in two colours, white or natural, perfect for any bedroom decor.  Cool and comfortable, you will want to stay there all day.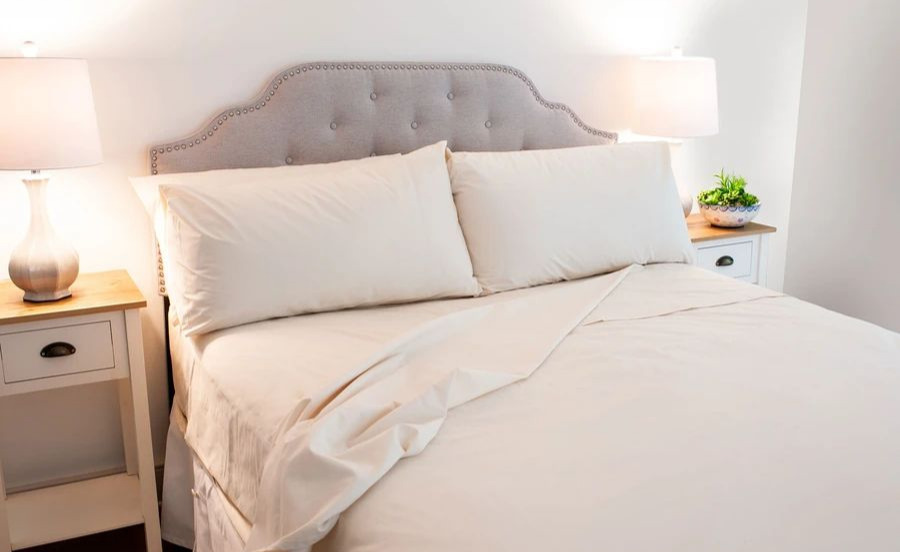 Stylish kitchen accessories
Whether you are cooking or entertaining guests, you will love the kitchen range from Towels by GUS.  You can choose from oven mitts and pot holders to pretty napkins and kitchen towels, everything to compliment your kitchen.
Organise your laundry room with Towels by GUS laundry collection
Laundry rooms can be a nightmare to keep tidy, so the clever designers at Towels by GUS have created a storage closet and storage baskets for all your laundry needs. Their storage baskets are cute and perfect for separating linen before washing.  Their linen closet storage collection is ideal for keeping all your clean towels, sheets and pillowcases organised.  Made from sturdy fibreboard to stop any sagging and with a collapsible front flap for ease of removing items, you can have that tidy laundry room you dream about.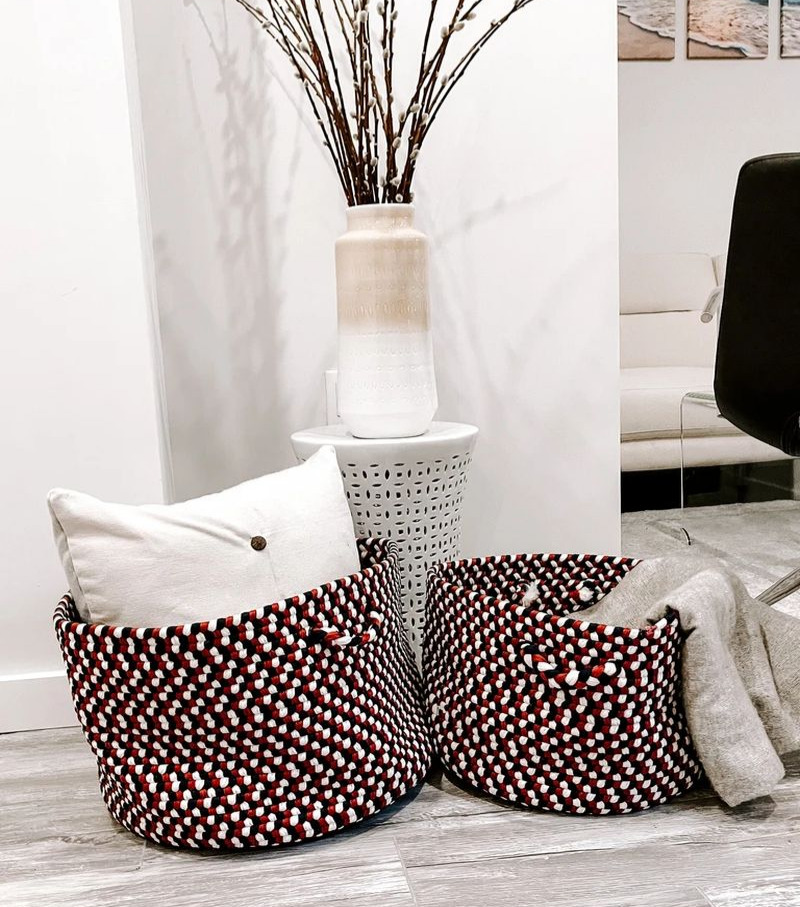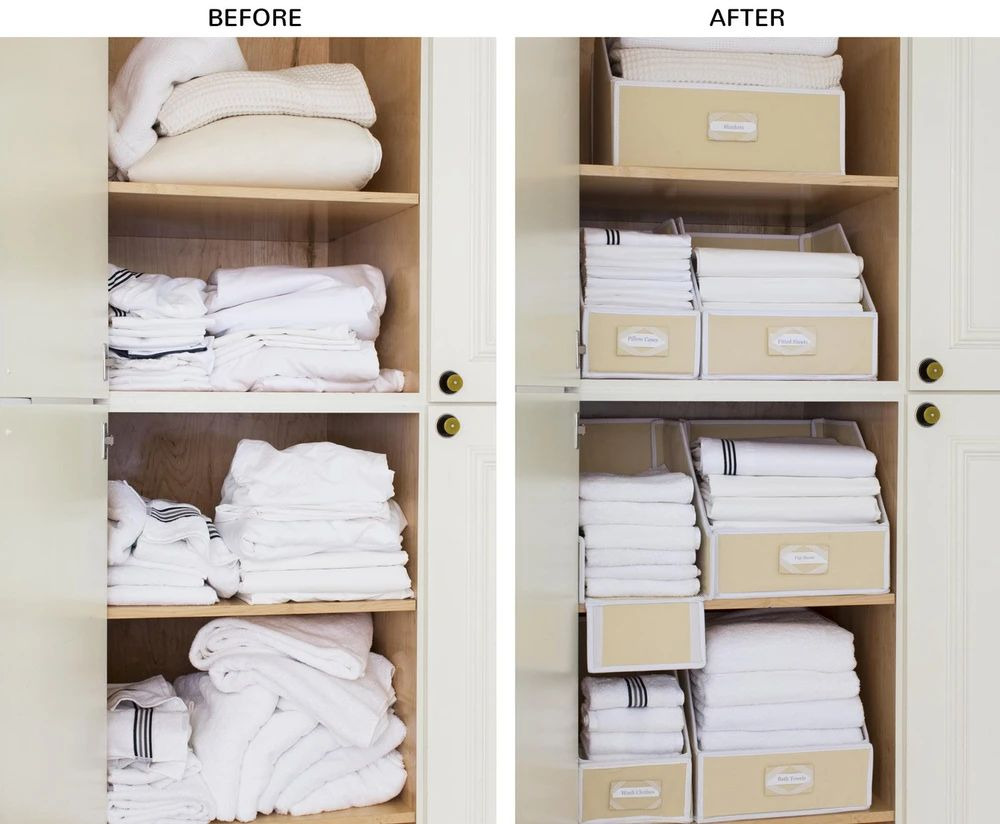 Personalise your bedding and towels with the Towels by GUS monogramming service
Add that special personal touch to any towels and bedding with the monogramming service Towels by GUS offers. Whether it is quilt sets, pillowcases, towels or sheets, you can easily add that stylish feel that will look classy with your initials embroidered onto them.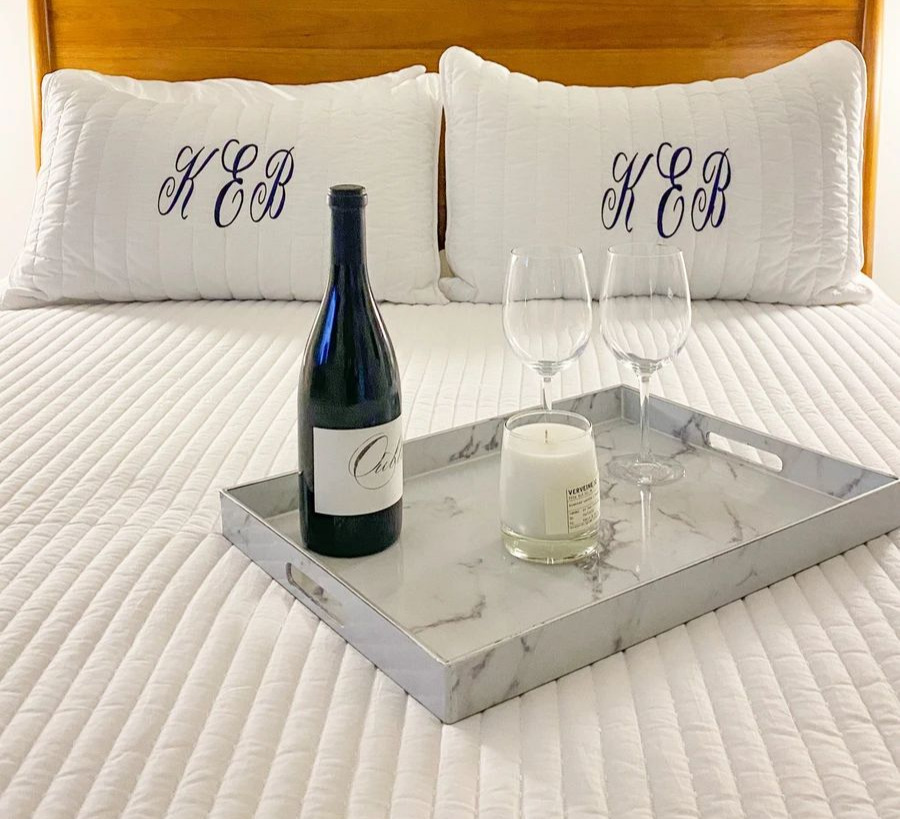 If you are unsure which cotton or colour you prefer, Towels by GUS will send you a swatch of 4 samples of your choice completely free, so you can feel which cotton you prefer and whether the colour matches your decor.  Email help@towelsbygus.com with the colours and types you would like, and Towels by GUS will do the rest.
Take a look at the full range of towels, bedding, kitchen and laundry accessories made and manufactured from homegrown cotton in America, and add some luxury into your life.
Shipping & Delivery
Shipping fees within the USA are $4.99 for orders less than $20.00 and $12.00 for orders over $20.00. Shipping fees for international orders are between $19.00 and $39.00, depending on size and weight.  Additional fees and customs may apply, depending on the destination country, and the buyer is solely responsible for understanding and complying with the import requirements of the destination country.  All orders are processed between 2-3 working days. Visit their SHIPPING page for details.