SOUL for high-quality, noise-cancelling, Bluetooth wireless headphones
Launched in 2010, SOUL sells high-quality headphones that work in harmony with the hustle of everyday life. They sell their wireless headphones in America and globally.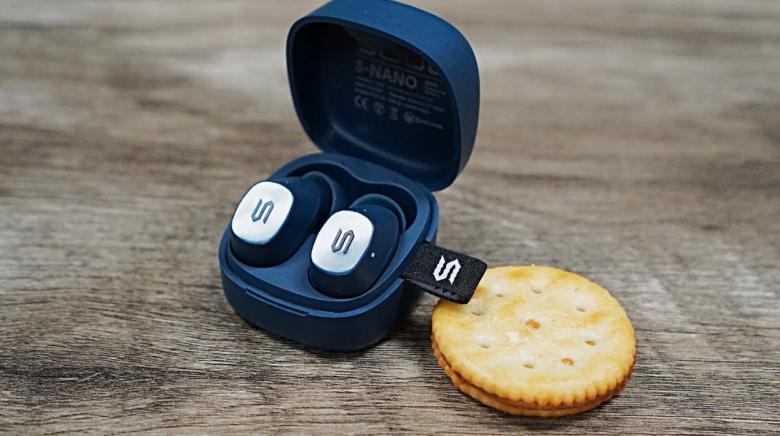 SOUL sells high-quality, noise-cancelling, wireless headphones and earbuds for anyone looking for crystal-clear voice calls and music on the go.  
SOUL used to only sell their audio products within the U.S., but thanks to growing positive feedback, SOUL is now a global brand that sells internationally. Their audio products are not only recognized for their great sound quality, but also for their great designs, comfort and reasonable prices.
In this post, we'll cover four SOUL products that stand out.
SOUL S-NANO wireless earbuds
SOUL EMOTION PRO wireless earbuds 
SOUL EMOTION MAX wireless headphones
SOUL SYNC PRO bluetooth earbuds 
What drives SOUL to make high-quality headphones and earbuds?
SOUL believes that every human soul has a unique story and guides us in what we do. Whether that's work or play, the soul is right there with us. We wake up with it, and we fall asleep with it. If we're running a marathon, the soul is with us. If we're writing an essay, it's with us too. And the same goes for any activity we perform.
That's why SOUL has a slogan: Keep Moving, Keep Flowing, Keep Hustling, Keep Going. It sums up what our souls drive us to do. But one part of the slogan stands out for SOUL - Keep Going. Their wireless headphones are designed to allow you to do just that. 
SOUL knows that to Keep Going is the single most important thing early in the morning and late at night. These are times when we're working hard, making sacrifices, and achieving great things. SOUL spotlights inspiring individuals on their blog and collaborates with businesses that support good causes. They also celebrate achievements by people in music, sports, and lifestyle - all areas where wireless headphones play a role. 
But it's not just about why wireless headphones are used. It's also about what goes into creating them. SOUL works with world-class engineers to create high-quality headphones that focus on three key areas. These are:
Power 
Clarity 
Comfort 
SOUL also has ambitions beyond noise-cancelling headphones. They want to spread wellness worldwide through smart hearables. So far, they've made substantial progress. The K-Pop group Big Bang, Korean rapper Psy, and American rapper Ludacris have all collaborated with SOUL. And that brings us to a selection of SOUL products we wanted to share with you.
4 excellent wireless headphones and earbuds from SOUL
SOUL has plenty of wireless earbuds and wireless headphones on their website, and we want to draw your attention to four of them. 
We've chosen these headphones and earbuds based on their appearance and helpful features. We've also included two photos of each. One of the product, and another of the product in use. That way, you can see each pair of wireless earbuds or headphones at-a-glance.
SOUL S-NANO wireless earbuds
S-NANO earbuds are a true wireless product and the smallest SOUL has ever produced. They run on Bluetooth 5.0 so they automatically pair with your devices.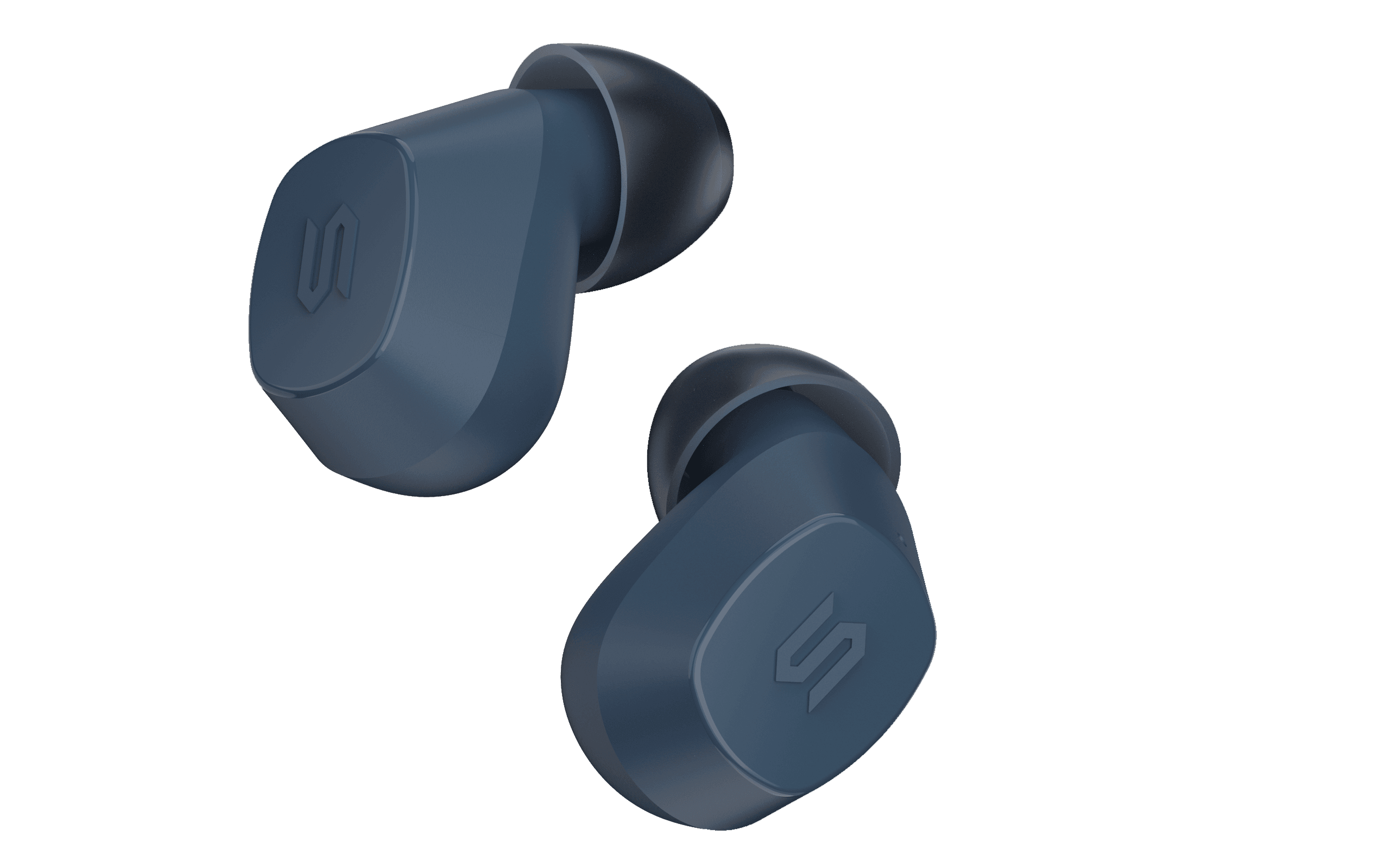 They're powerful and provide up to 24 hours of playtime, and have a USB-C quick charge port for fast charging. And to top it all off, they're incredibly reasonably priced. Refer to the product page for prices, plus current deals and offers!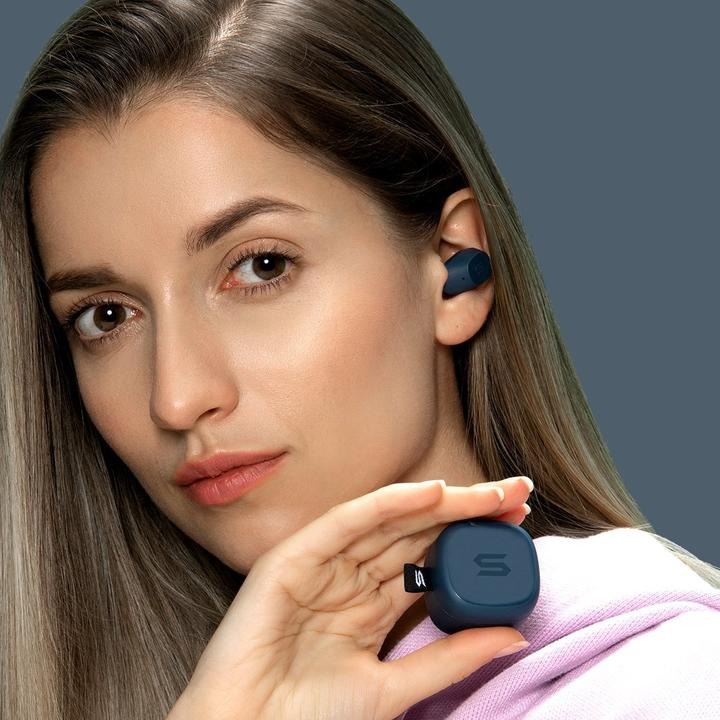 Additional benefits:
Sweat-resistant (IPX5 standards)
Touch controls
Siri & Google Assist compatible
SOUL EMOTION PRO wireless earbuds
If you want to connect two devices to your wireless earbuds simultaneously, now you can. SOUL has engineered the EMOTION PRO wireless earbuds to do just that. 
The EMOTION PRO wireless earbuds are worth buying for their quality alone. Audio is captured almost perfectly, and you can switch between voice calls and music smoothly.
The EMOTION PRO wireless earbuds also have another very convenient feature. You can tap and hold one of the earbuds for 1 second to stop the sound and hear the world around you. That saves you from taking them out when you're on the move. Visit the product page to find out the latest price, current offers, and best deals!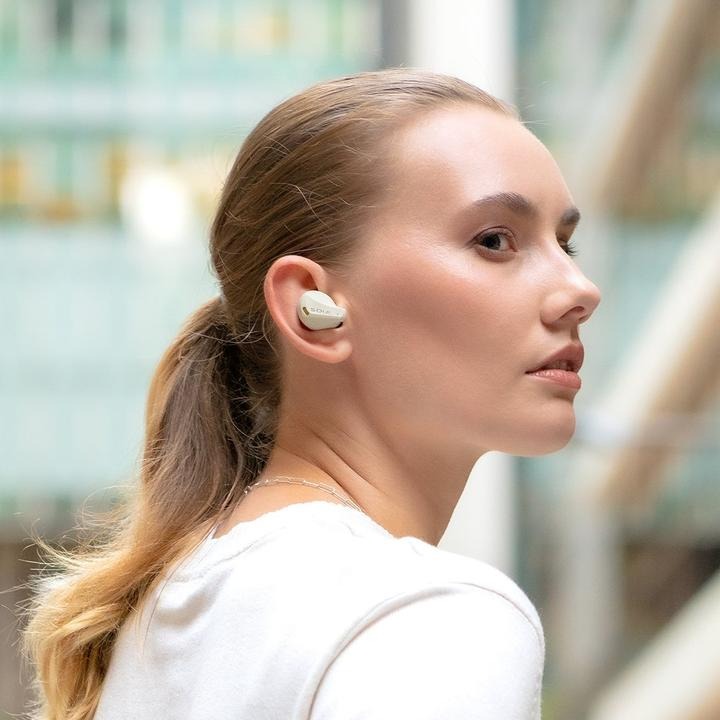 Additional benefits:
36 hours of battery life
Sweat-resistant (IPX5 standards)
Three microphones in each earbud for extra clarity
SOUL EMOTION MAX wireless headphones
If you prefer over-ear headphones rather than in-ear headphones or earbuds, then you can opt for these. The EMOTION MAX wireless headphones fit snugly over your ears while still providing excellent sound quality.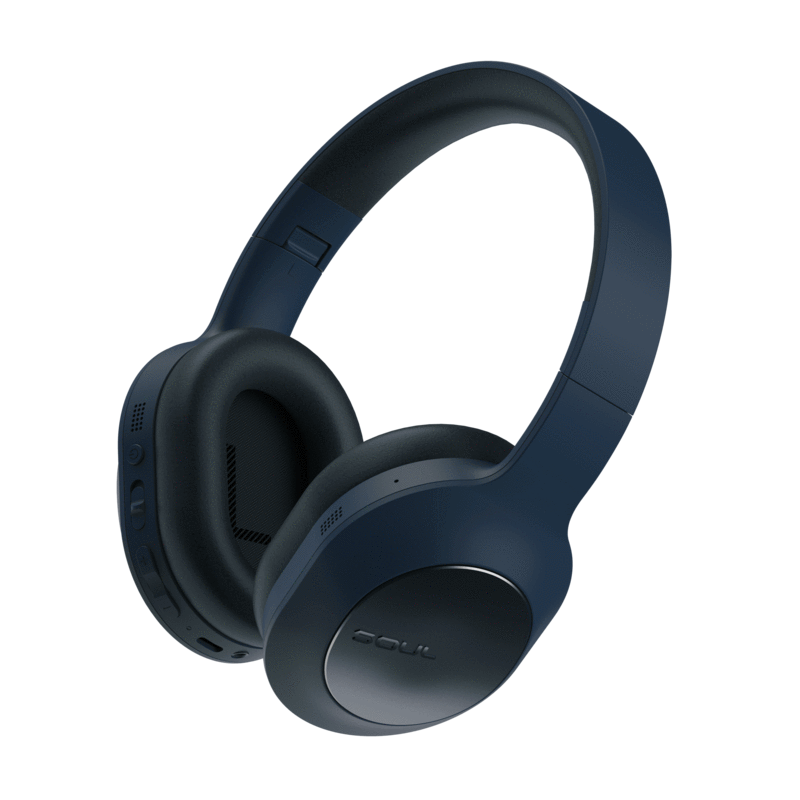 The EMOTION MAX wireless headphones from SOUL are a tad cheaper than the EMOTION PRO wireless earbuds.
Like the EMOTION PRO wireless earbuds, the EMOTION MAX wireless headphones are noise-cancelling. They also have smooth and soft ear pads to keep your ears comfortable while you wear them. Check out the product page for the latest offers, the current price, and the best deals!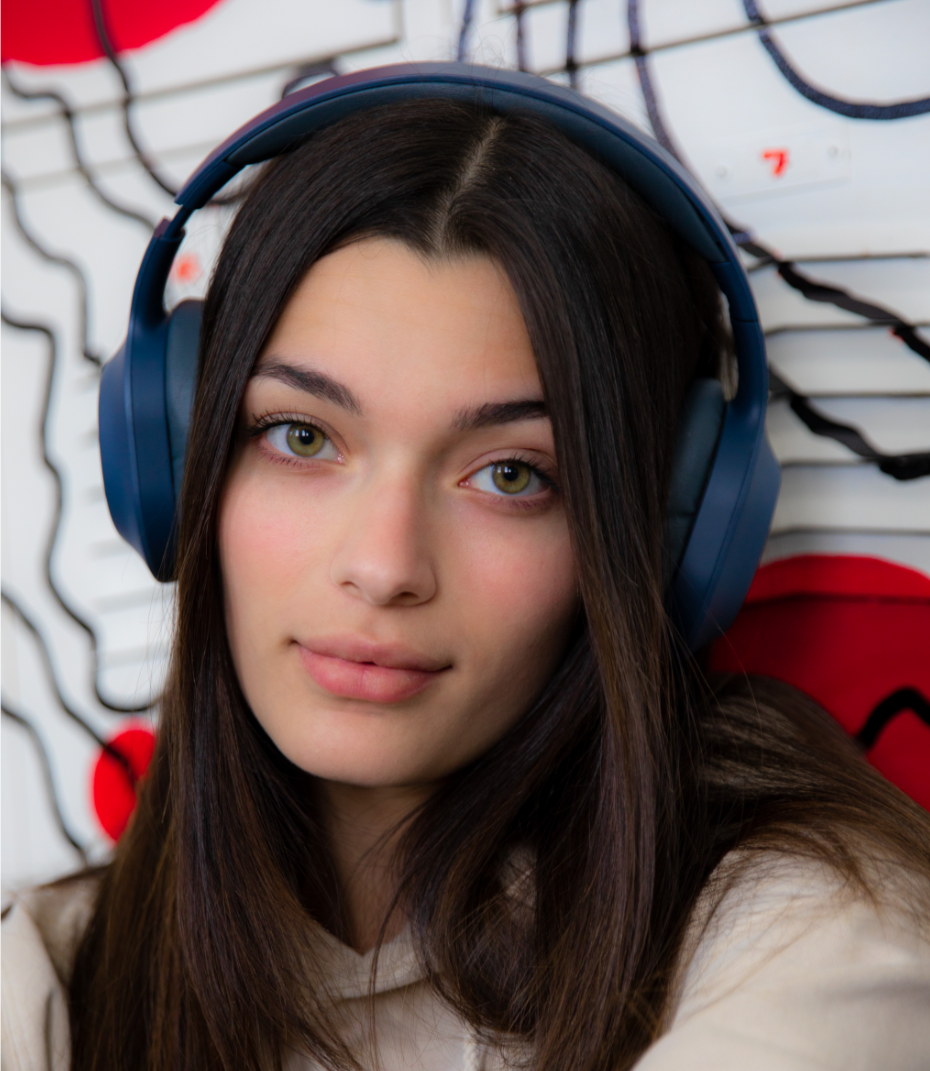 Additional benefits:
Metallic SOUL logo plate
Foldable design small enough to slip inside a flannel pouch
A 40mm Neodymium Driver & BassPorts for excellent sound quality
Active Noise Cancelling technology
SOUL SYNC PRO wireless earbuds
SOUL SYNC PRO wireless earbuds from SOUL are different from other designs in the SOUL collection. They have memory foam ear tips for added comfort.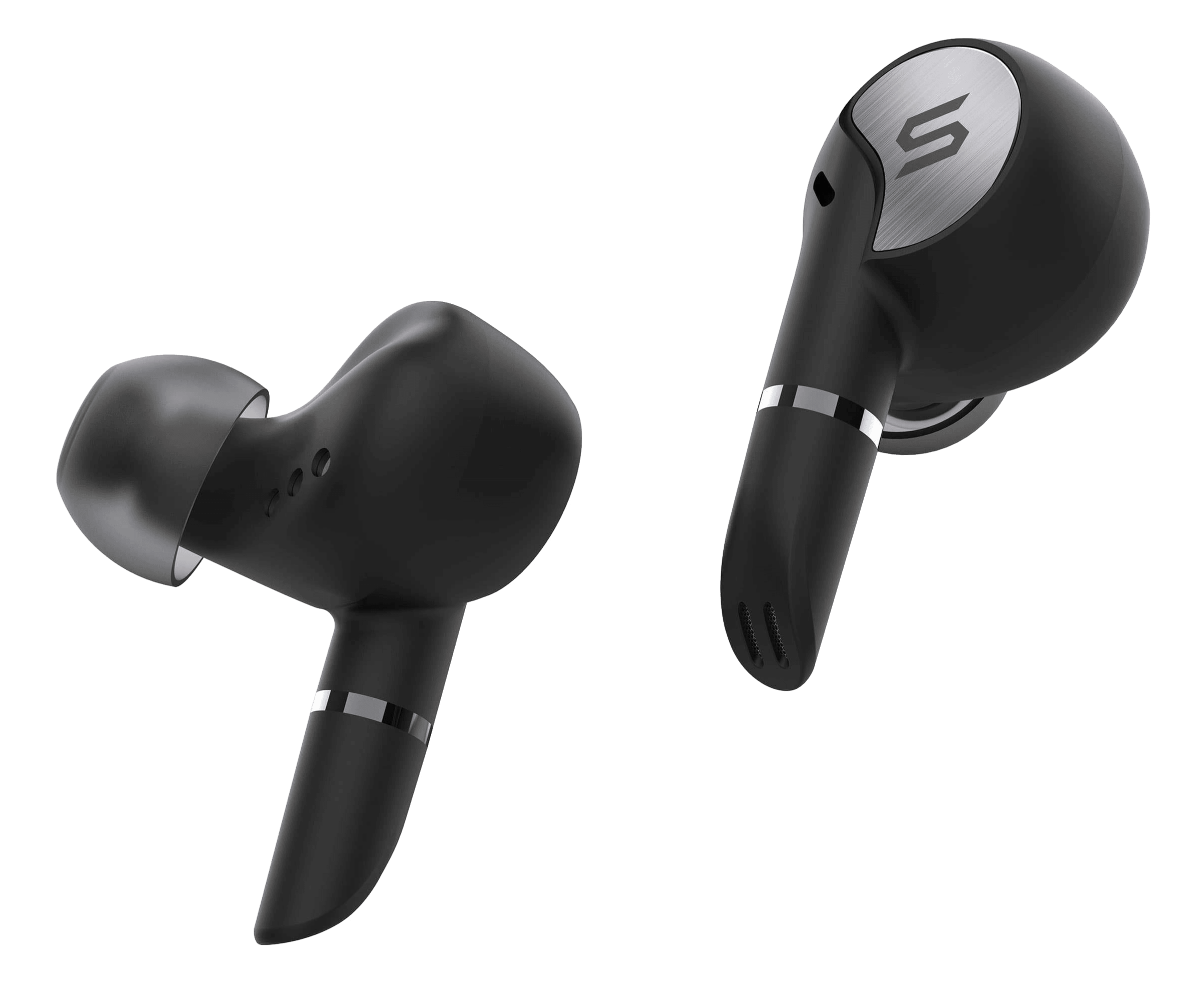 The SYNC PRO wireless earbuds will work for 150 hours at a time. That means you can take them virtually anywhere. Not only that, these are waterproof earbuds too - up to the IPX5 standard. 
You can also use the SYNC PRO wireless earbuds with Siri or Google Assist, making it easy to change songs or make calls with them. Go to their product page to find the latest offers, best deals, and their current price!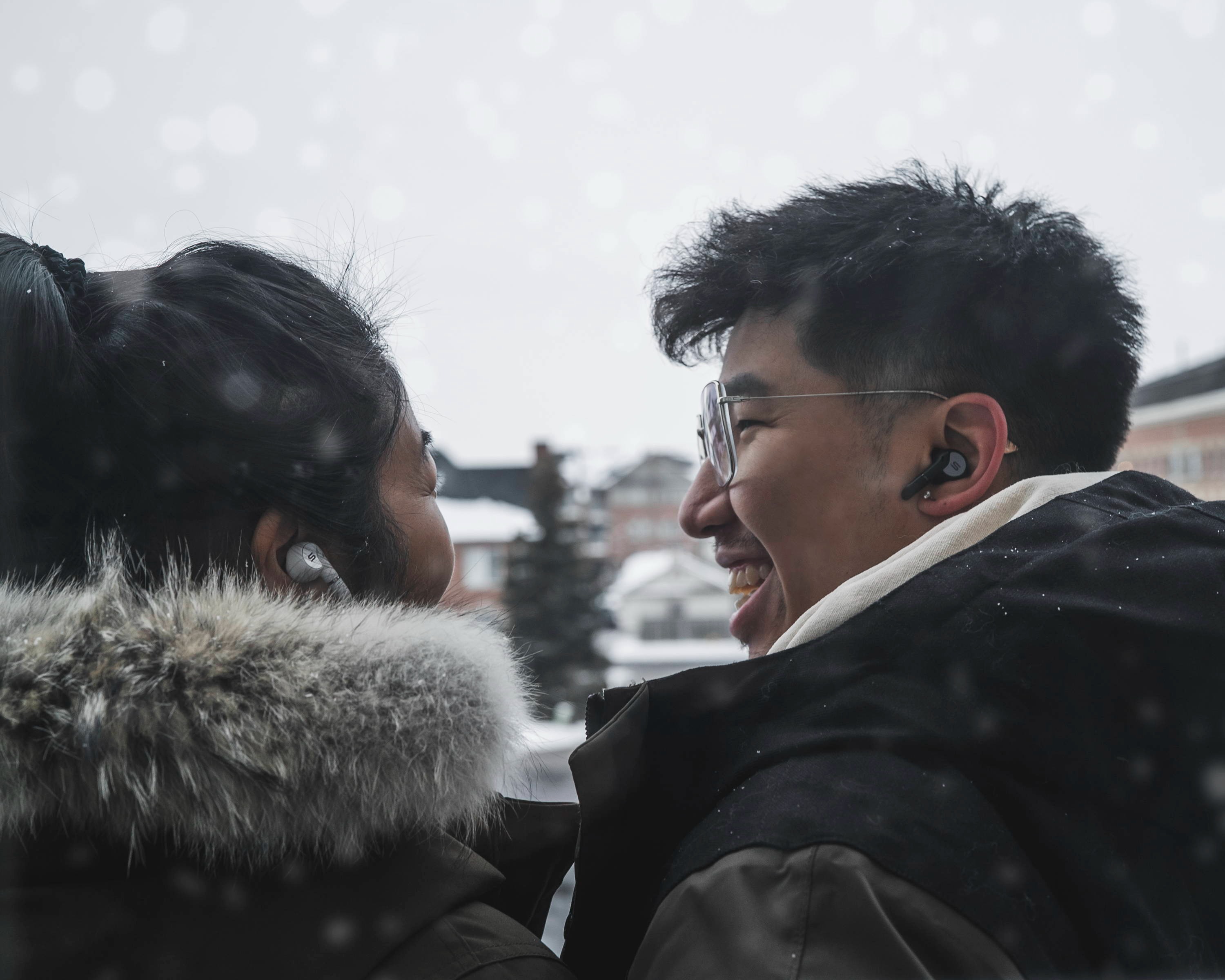 Some other benefits you'll get from these earbuds include:
USB-C port for fast charging
A 3000mAh powerbank
Dual microphones to ensure clarity  
Sweat-resistant (IPX5 standards)
Buying the best high-quality, wireless, noise cancelling headphones from SOUL
These are just some of the brilliant headphones and earbuds you'll find on the SOUL website. Each product page comes with a customer reviews section and additional pictures, so feel free to check these out too.
We're sure you'll find a brilliant pair of headphones or earbuds from SOUL, but the best way to find out is to browse their full range, which you can do by clicking the button below. 
Shipping & Delivery 
SOUL will ship your product within 1 day from the date of purchase, and you should receive it within 7 working days. If you're outside the United States, you'll need to wait 3-7 working days and possibly longer due to local customs laws. You may also have to pay additional fees such as import duties, depending on your country of residence. Visit their SHIPPING page to learn more.