PlatinumLED Therapy Lights help with anti-aging, health benefits, and good for pets
Learn how red light therapy can help your skin produce more anti-aging collagen and speed up healing and recovery from injuries and diseases in both humans & animals.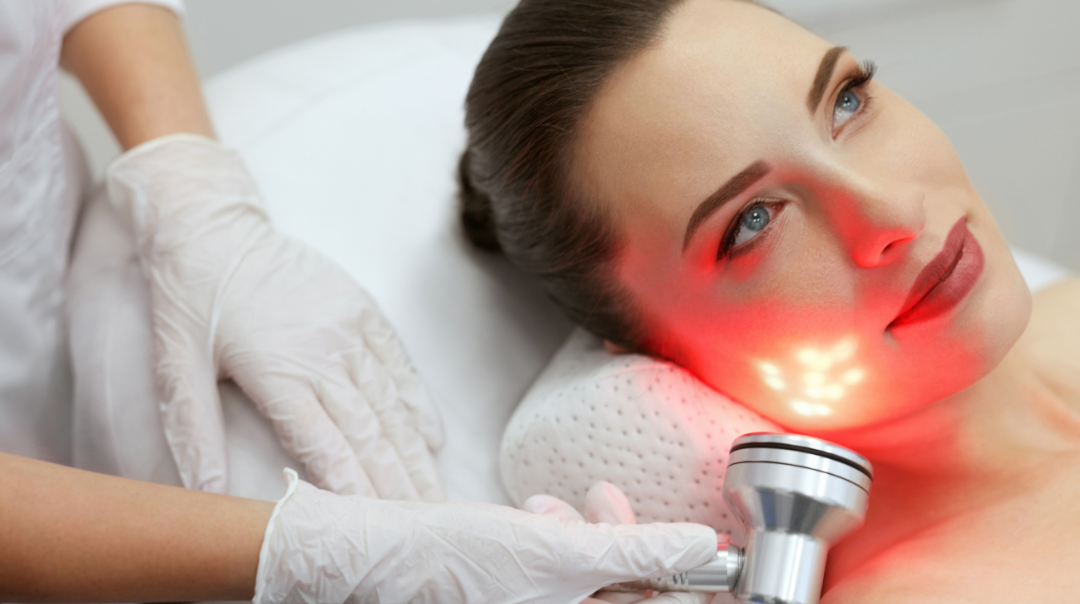 The term "red light therapy" describes a treatment used to stimulate natural healing regeneration in the body and heal skin damage through specific wavelengths of Red/NIR (near-infrared) Light.  For both the  treatment of humans and pets, today we will be evaluating one of the top FDA-Approved Red Light Therapy companies on the market, PlatinumLED Therapy Lights.
PlatinumLED Therapy Lights provide popular non-invasive, painless treatments that can have noticeable effects on your skin. It helps your skin to produce more collagen, which will allow it to maintain its elasticity better. People use it to treat acne and acne scars, get rid of wrinkles, and heal wounds and burns faster. It relieves skin conditions such as psoriasis, eczema, rosacea, scalp issues like dandruff or seborrheic dermatitis, and hair loss. It is also known to ease pain and inflammation from fibromyalgia and arthritis. And aids in treating Seasonal Affective Disorders leading to depression, stress, anxiety, and panic attacks. 
Many health and fitness enthusiasts and sports athletes use red light therapy to repair muscles and strains between workouts
Even more profound are recent research studies on red/NIR light therapy showing that the benefits of treatments may aid in the recovery of memory loss in Dementia and Alzheimer's patients and prevent further cognitive decline. Other studies have shown that it helps ease tremors and aids in nerve rejuvenation to normalize neuronal functions in patients with Parkinson's disease. 
In addition to improving our health, red/NIR light therapy can also treat animals needing physical rehabilitation or behavioral support.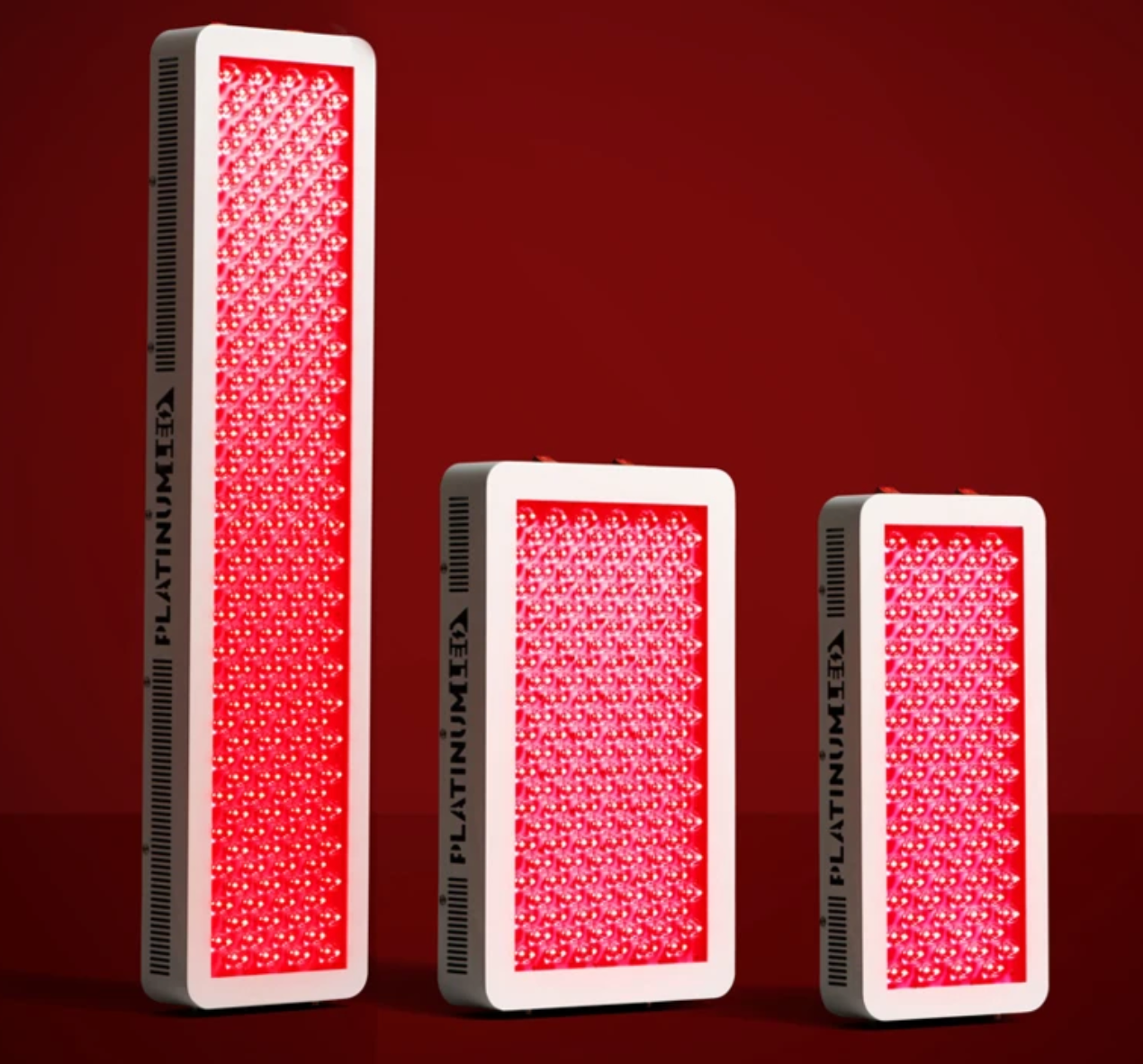 Shop PlatinumLED Original BIO Therapy Lights
PlatinumLED Therapy Lights for beauty and health
As stated on their website: "For 10 years, PlatinumLED Therapy Lights have been the most advanced and reliable name in red light therapy." Their lights provide next-level therapy with five different red and near-infrared red (NIR) wavelengths with a wide selection of models. They also offer convenient payment plans, making accessible the health benefits of red/NIR light therapy to everyone for in-home use. PlatinumLED Therapy Lights are FDA-approved Class II Medical Devices and are available for worldwide shipping. Their red light therapy units offer easy-to-use touch screen controls to tailor treatments to your LED light output comfort and session duration. They strive to improve skin health, promote cellular health, improve circulation, and stimulate hair growth with continued use of their red light therapy treatments. 
PlatinumLED Therapy Lights offer live phone support from 9a-5p PST, M-F: 844-533-4769. Their US and EU warehouses also ensure global support and are 110v or 220v-240v compatible. They come with a 3-year warranty guarantee worldwide. They offer 60 trials for all their products, and if you are not completely satisfied, they will give you a full refund of the purchase price. All BIOMAX lights are fully FDA-approved and manufactured with the highest standards in factory production. Visit PlatinumLED to view their complete online catalog of red light/NIR Therapy Lights and order yours today!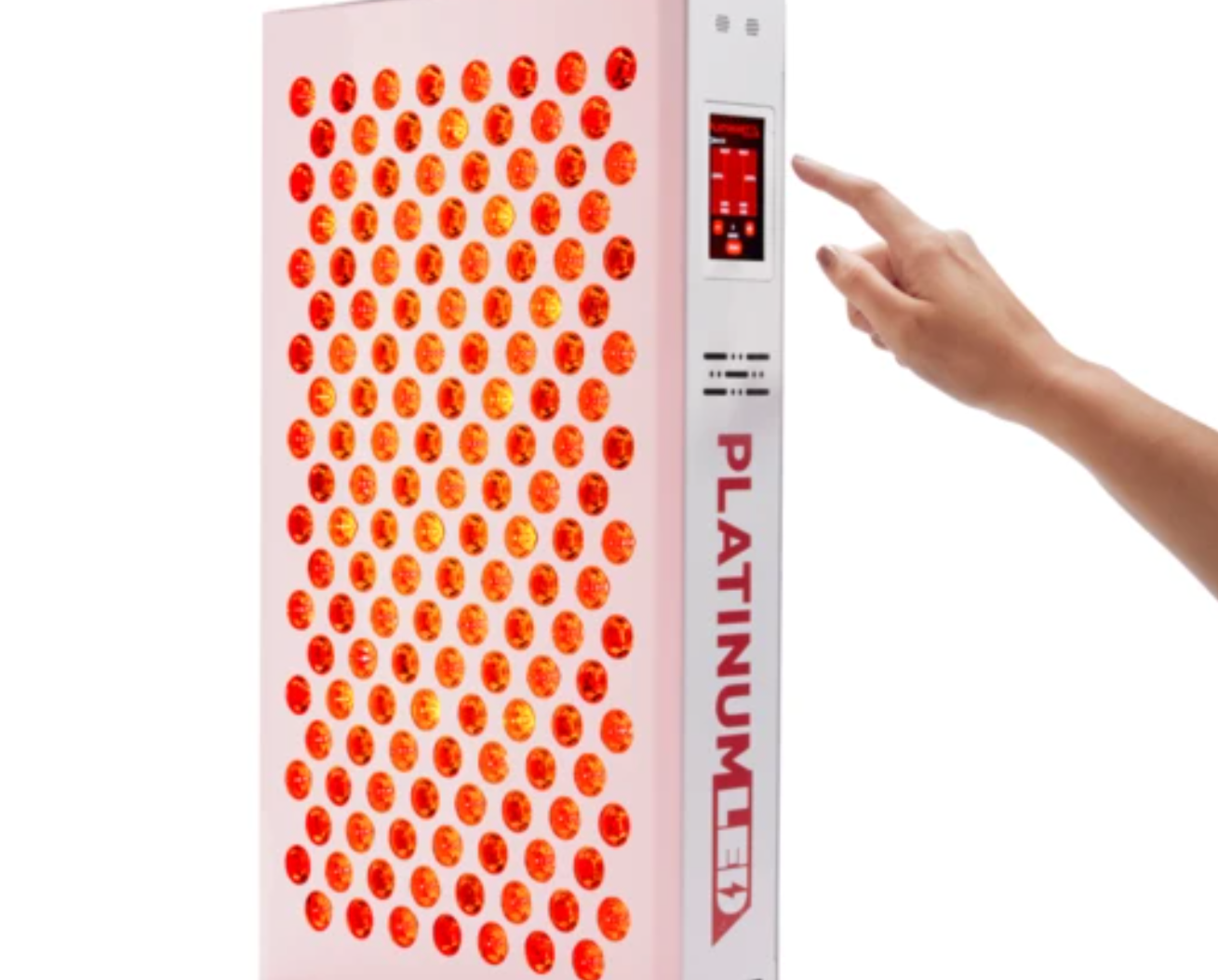 The BIO and BIOMAX Series - what's the difference?
PlatinumLED Therapy Lights offers two series—the BIO Series Lights and the BIOMAX Series Lights. The BIO Series Lights are their original, delivering a maximum light intensity combination of both red/NIR therapy, a more simplistic on/off power switch feature, and a more economical consumer price point. The BIOMAX Series lights are their newest and most advanced R+/NIR+ lighting systems. They come with the option of more customizable panels you can build together, a broader spectrum of light, and fully digital controls with a timer. They feature PlatinumLED's patent-pending R+ | NIR+ spectrum, which merges five different red and near infrared light wavelengths. They also state on their site: "Both R+ & NIR+ spectrum arrays are used in conjunction with one another to deliver unmatched therapeutic value that has never before been witnessed in an LED therapy light device."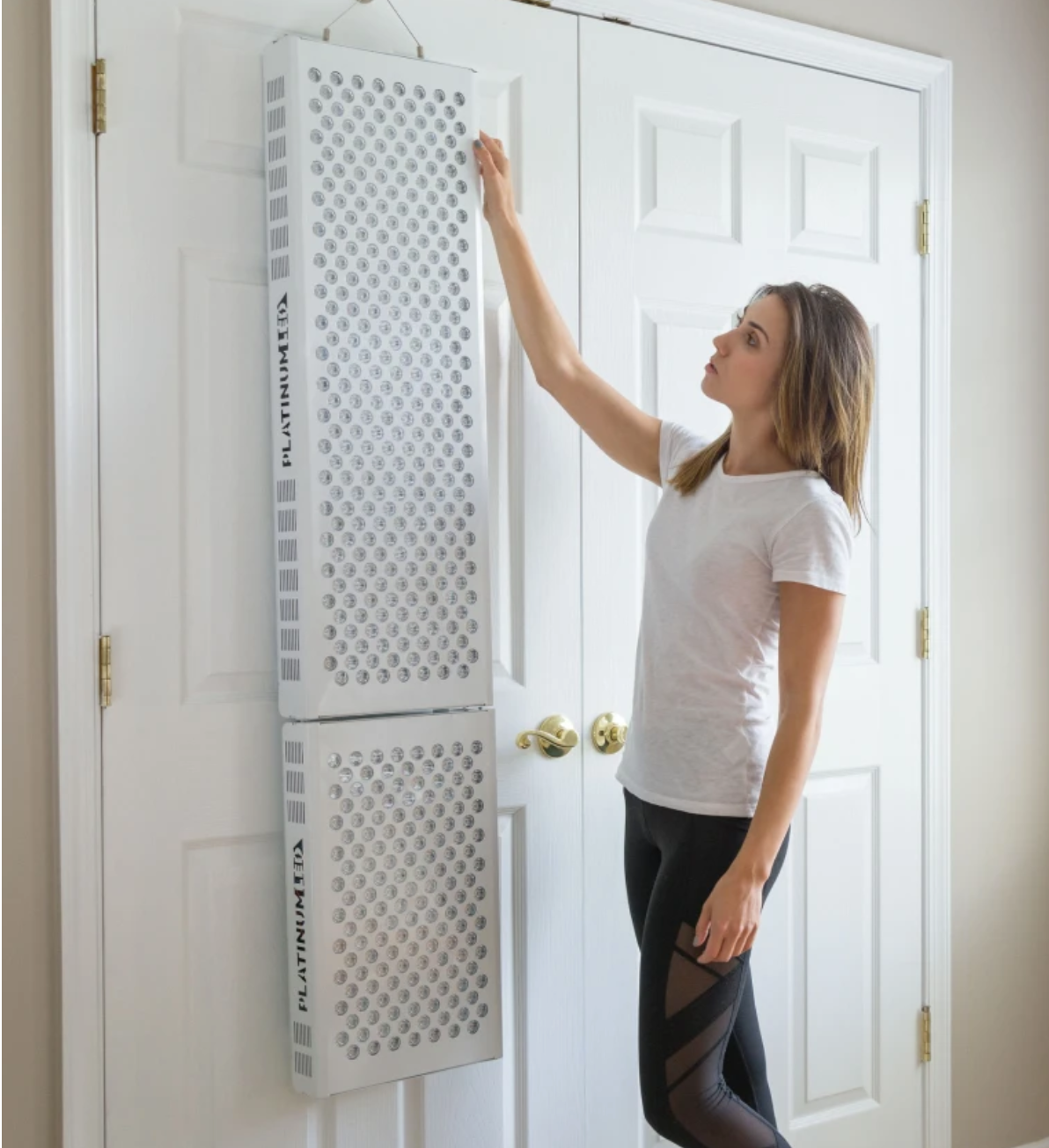 Shop BIOMAX Multi-Light Setups
Helping your pets to feel better
Animals undergoing red light therapy have shown improvement in their movement and mobility, improved blood flow, improved muscle repair, faster recovery times from injury or surgery, improved sleeping patterns, and improved emotional wellbeing.
This type of treatment is ideal for older pets suffering from pain and inflammation caused by arthritis and joint pain. Overall, it therapeutically offers comfort and relief, increasing the better quality of life of your pets.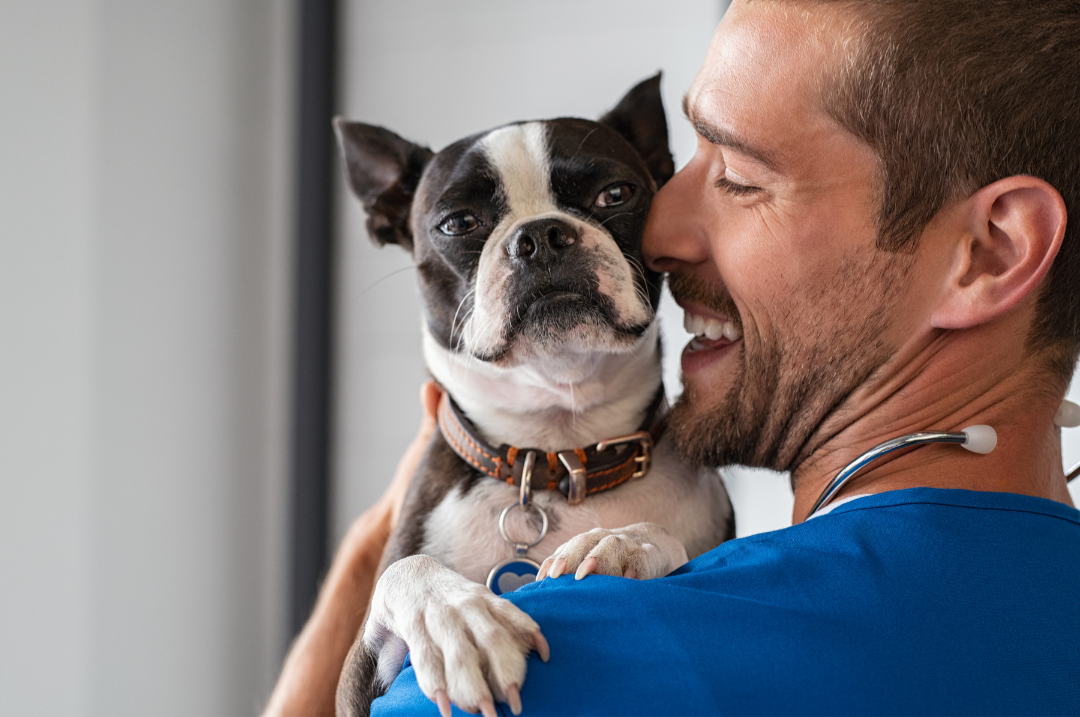 Shipping & Delivery
All USA/Canada orders ship via FedEx Ground from our Southern California facility and are shipped in the order received.  The time in transit to your destination depends on your proximity to our distribution facility. 
Shipments to Canada generally take around 7 days. Shipments to all other countries originate from our international shipping depot located outside of the USA and ship via DHL/FedEx/UPS/TNT with time in transit after the stated processing time above of around 3-5 days. Go to their SHIPPING page for more details.