Feed your dog all-natural dog food from Portland Pet Food Company in Portland OR
Portland Pet Food Company in Portland, OR sells human-grade dog food and treats made from USA-sourced ingredients, so you can feel good about what you feed your pet.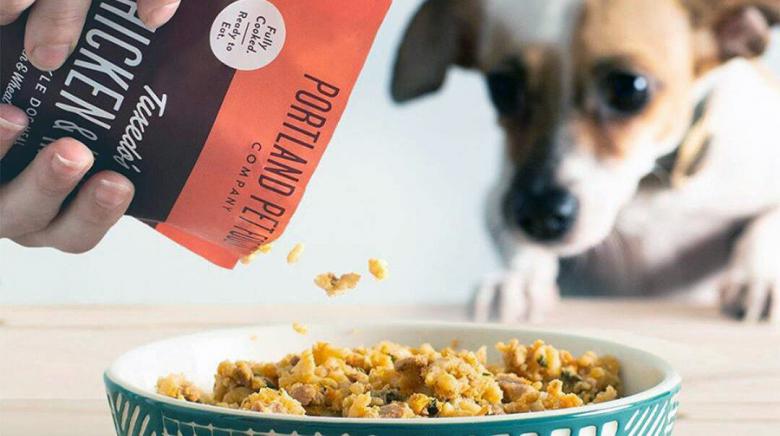 When we buy or adopt a pet, our intention is to do everything we can to give them the healthy, happy life they deserve. For most pet owners, this means providing their new pet a warm bed, a few toys, fresh water, and a nutritious diet. But what do you classify as a nutritious diet for your pet? A random bag of dog food you saw on a television commercial that claims to have everything your canine needs? Chances are, that brand of dog food you're considering or currently buying isn't as healthy as you might assume.
Portland Pet Food Company located in Portland, OR is aware that many dog owners are being misled by so-called healthy dog food on the market. They also know that many dog owners are more likely to understand human nutrition over canine nutrition, which is understandable but unsettling. In response, this business went the extra mile to conduct solid research on dog nutrition and even went out of their way to provide us with a healthier dog food alternative.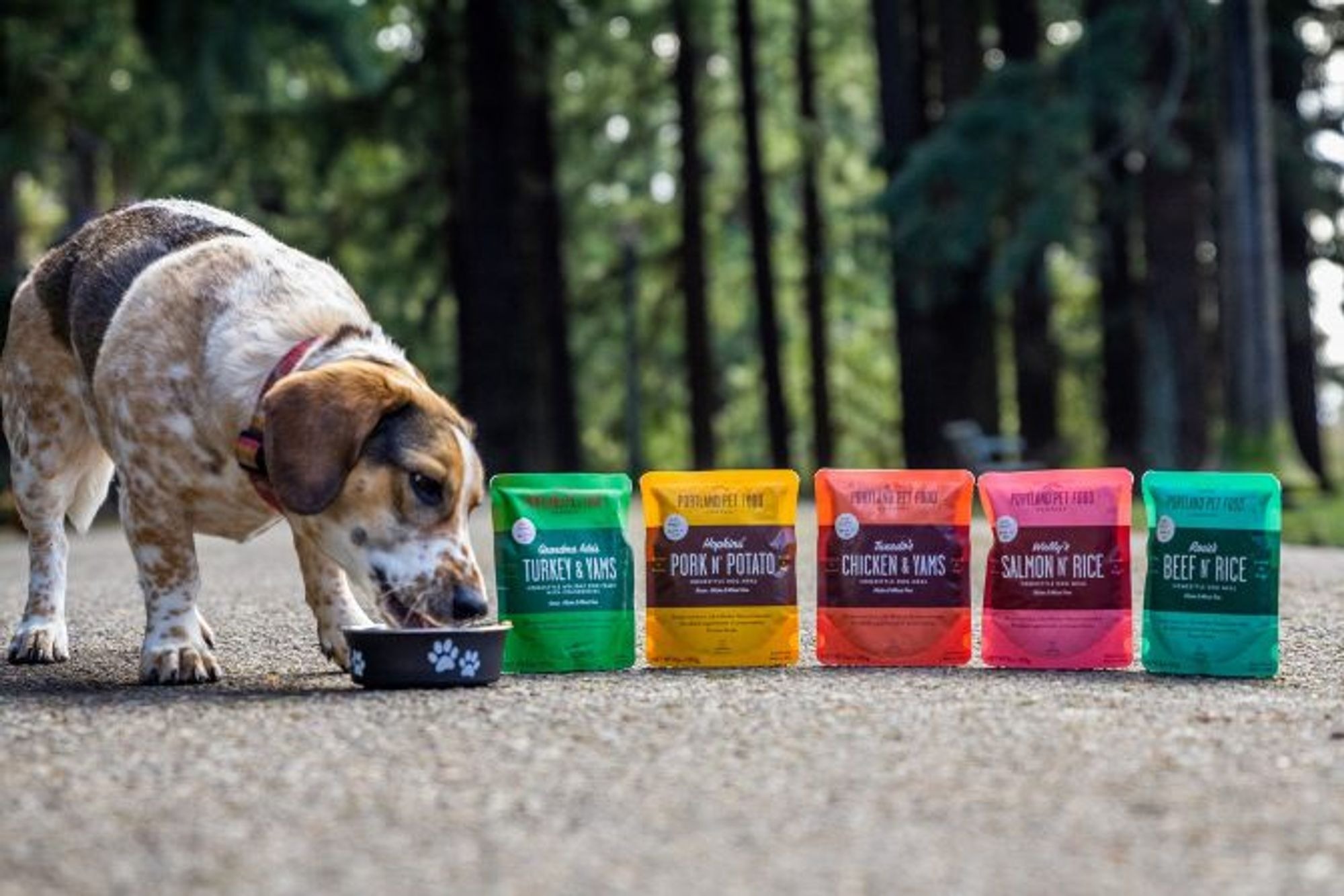 Rosie's Beef N' Rice Meal Pouch   Wally's Salmon N' Rice Meal Pouch   Grandma Ada's Turkey & Yams Grain & Gluten-Free Holiday Meal Feast   Tuxedo's Chicken & Yams Meal Pouch   Hopkin's Pork N' Potato Grain & Gluten-Free Meal Pouch
It all started with an elderly dog named Rosie
A 14-year-old poodle named Rosie is the reason Portland Pet Food Company even came into the picture. Katie McCarron's aging pup began exhibiting loss of appetite as her health declined. Unfortunately, Katie had difficulty finding a hard or soft food that Rosie was interested in. What is more, Katie was unhappy with the artificiality of the ingredients in many dog foods' on the market, especially as someone who has worked in healthcare for over two decades.
Thus, Katie began making homemade meals for Rosie with local ingredients, ones that the poodle was not only was interested in eating, but also ones that would help refuel her energy, boost her mood, nourish her with the nutrients she needed, and potentially revitalize her aging health. The adorable poodle ended up living to the age of 16-and-a-half! Not long later, Katie decided to spread her homemade, healthy dog food creations with the world so that other dogs could enjoy Rosie's nutritious diet. In 2015, Portland Pet Food Company officially came to life.
Portland Pet Food Company is family-owned and -operated
Owner Katie McCarron isn't the only one behind Portland Pet Food Company. The rest of her family also helps her out. This includes her husband, David, and her two children, Maggie and Matt. Together, they are the power family who run this incredible business.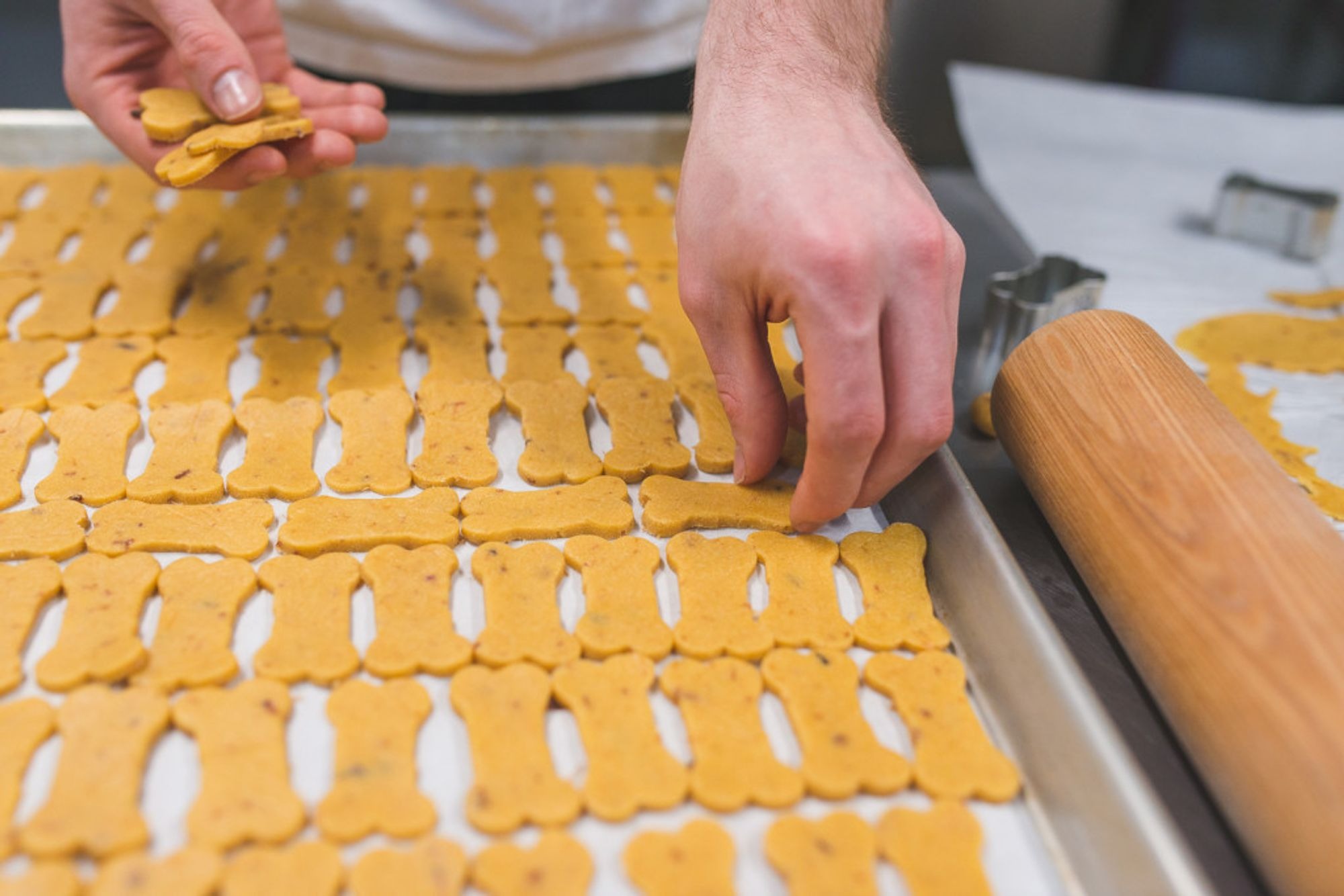 Grain & Gluten-Free Bacon Biscuit Dog Treats
While David is primarily involved in the domestic and international business outreach for Portland Pet Food Company, his educational background also plays a role in his wife's business. David has a Doctorate in Medicine from the University of Pennsylvania. In addition, he has board certifications in internal medicine and nephrology. As a long-time healthcare professional, researcher, and private consultant in the food industry, David is a treasured component of Portland Pet Food Company.
Daughter Maggie, a college graduate with a fine arts major and a minor in Irish studies, also has a big role in the business. She primarily helps with social media marketing, customer engagement, and sales of Portland Pet Food Company's products at trade showers and farmers' markets.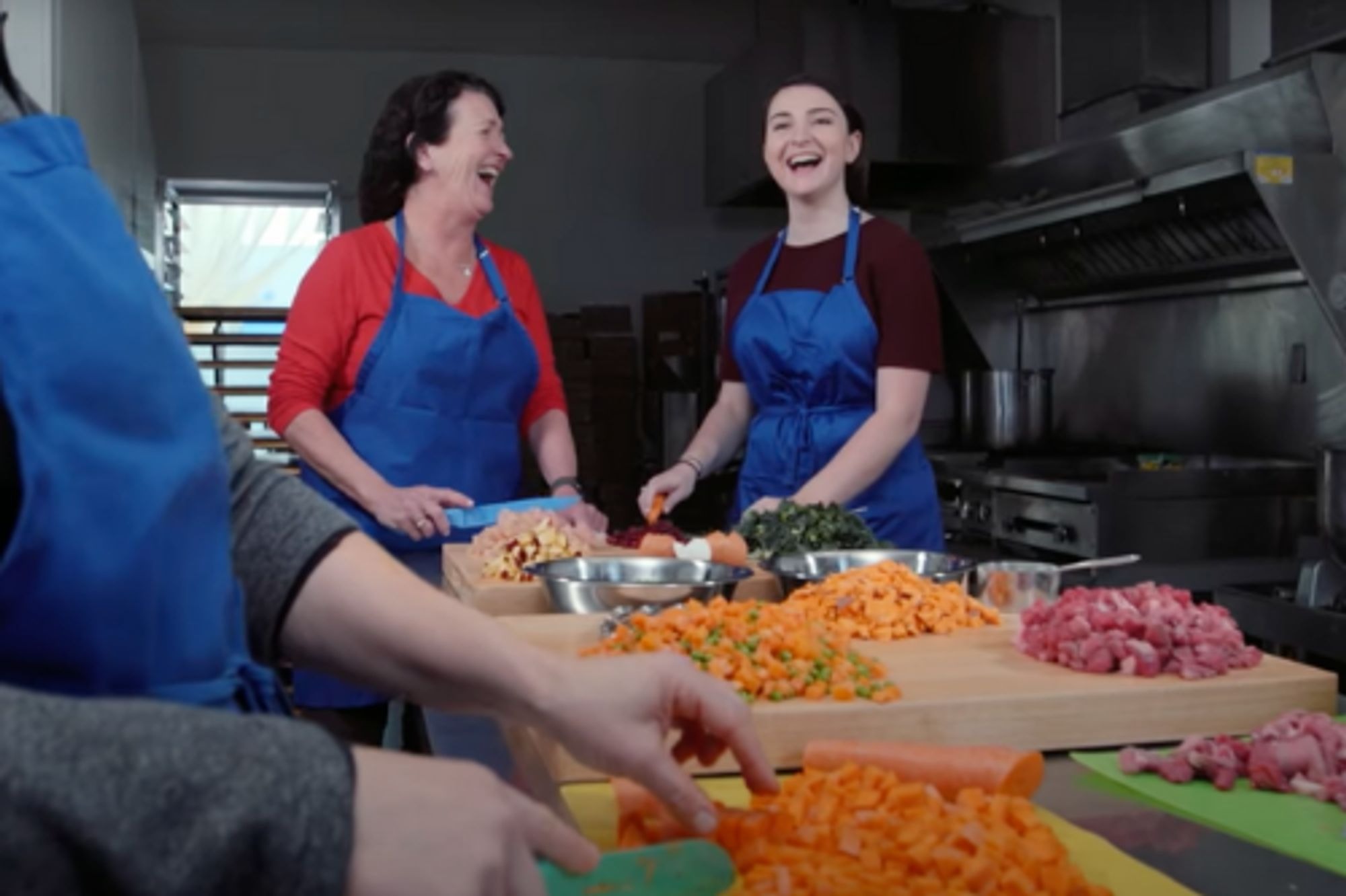 As for son Matt, his goal is focusing on product development and brand growth at Portland Pet Food Company. He followed his father's footsteps, receiving a Doctorate of Medicine, and is now on his way to earning a degree in psychiatry. While his education and training is his priority right now, he still joins forces with his mother and father to come up with new, nutritious recipes for the family-owned pet food company.
Give your dog the quality pet food they deserve
How many times have you wondered just how healthy your dog's food is? You might be shocked to find just how unhealthy your canine has be eating. Artificial colors, meat by-products, MSG, nitrates, soy, and other ingredients might be in your pet's food, and you might not even know it.
Rest assured that you can feel confident that you're giving the right food to your dog when you feed them food from Portland Pet Food Company. They carry meals and treats for dogs with 100% USA-sourced ingredients and human-grade meats without mystery ingredients, wrapped in ethical packaging. The quality is so good that even you could eat it yourself! Say goodbye to preservatives, GMOs, artificial coloring, artificial ingredients, BHA, or BHT and hello to a healthier pet.