JETSON PROBIOTICS for clinically-proven probiotic strains that promote good health
Reduce stress, enhance your sleep, boost your immune system, and improve your overall health and well-being with JETSON PROBIOTICS.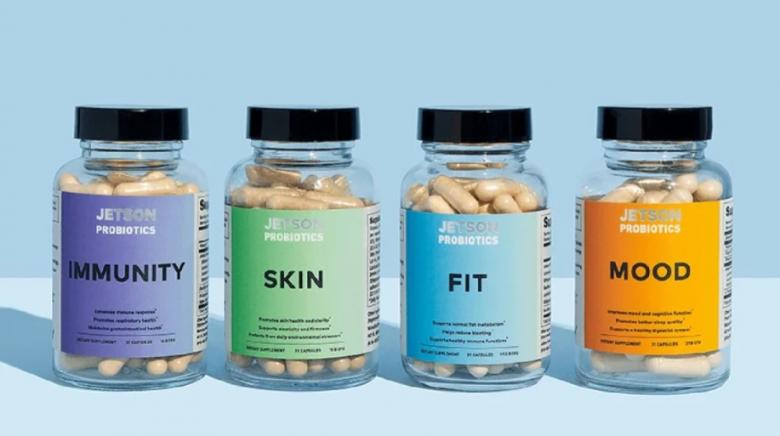 Our bodies have what is known as the human microbiome. The microbiome is essential for human development, immunity and nutrition, and is made up of over 100 trillion bacteria and other microbes that help you digest food, protect against infection and even maintain your reproductive health. Probiotics are foods and supplements that contain live microorganisms intended to maintain or improve this "good" bacteria microflora in your body.
JETSON PROBIOTICS is the first brand to offer seasonal probiotics, from flu season to bikini season with their four seasonal probiotic range, called, Fit, Mood, Immunity, and Skin. Their probiotic supplements are formulated with essential clinically-proven strains that promote good health. Each probiotic strain has a different effect in the body to help you stay healthy all year round.
JETSON seasonal probiotics delivered to your door
Yes, that's right, JETSON PROBIOTICS delivers to your door, and with their subscription program, you never have to worry about running out of your supply. Sign up now and JETSON PROBIOTICS will deliver your monthly supply of probiotics. They will change your probiotics every three months to the new seasonal probiotics formulation, so you relax knowing you will always have the right probiotics for the time of year. Take advantage of the yearly subscription to save money and stay healthy all year round.
Stop those sneezes and chase away those winter blues with Immunity boosting probiotics by JETSON
JETSON PROBIOTICS has formulated an excellent supplement that contains echinacea, a North American plant which is part of the daisy family, known to reduce symptoms of colds, sore throats, and fever while boosting the immune system. Immunity probiotics also help bowel regularity and reduce gas, bloating, and diarrhea.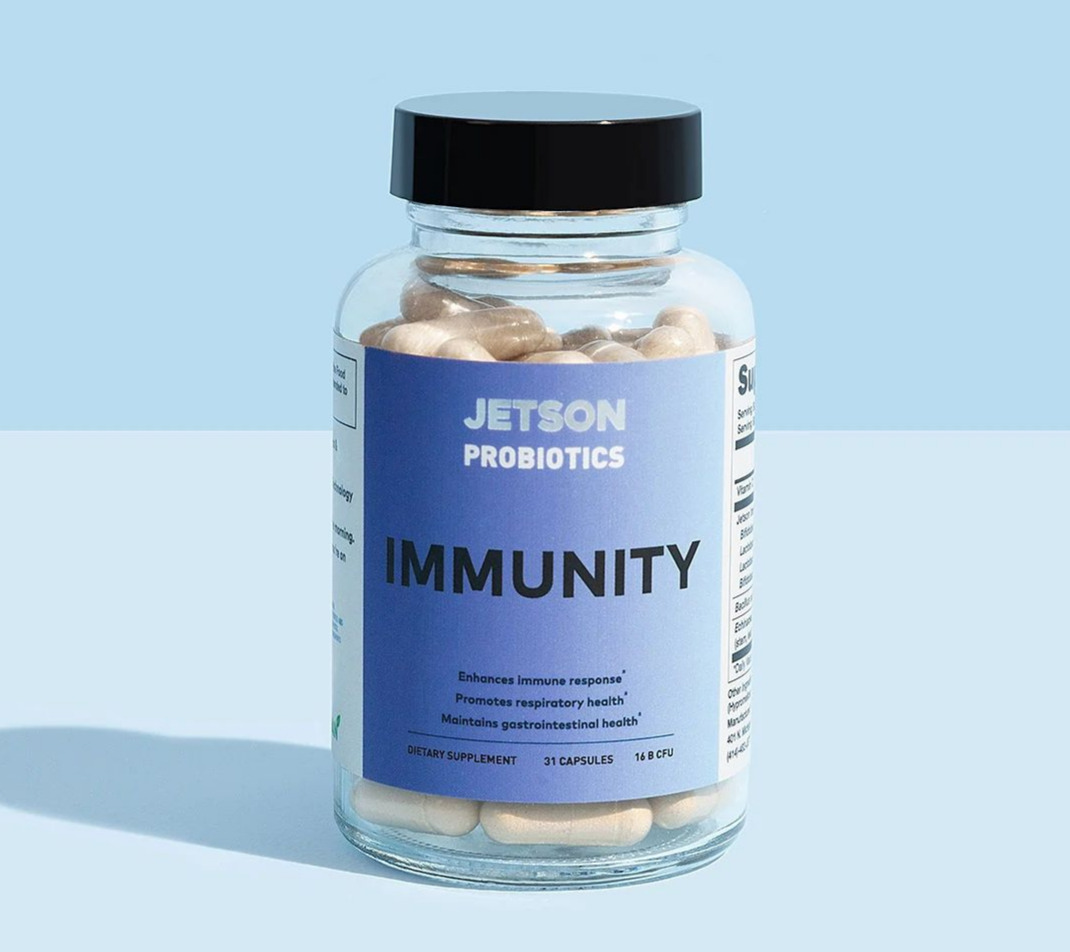 Shop JETSON Immunity probiotics
Put a spring in your step with a healthier glow using Skin probiotics by JETSON
Step into spring and embrace a healthier glow with Skin probiotics, specially formulated by JETSON PROBIOTICS to encourage a happy, healthy gut. We have all heard the saying, beauty is skin deep, this is very true because if you are healthy on the inside, you will glow on the outside. Science has proven that the gut and the skin are closely linked, so Skin probiotics by JETSON is formulated to help boost your gut health, calm your skin sensitivities, and enhance overall skin health, not to mention the improvement in elasticity and firmness.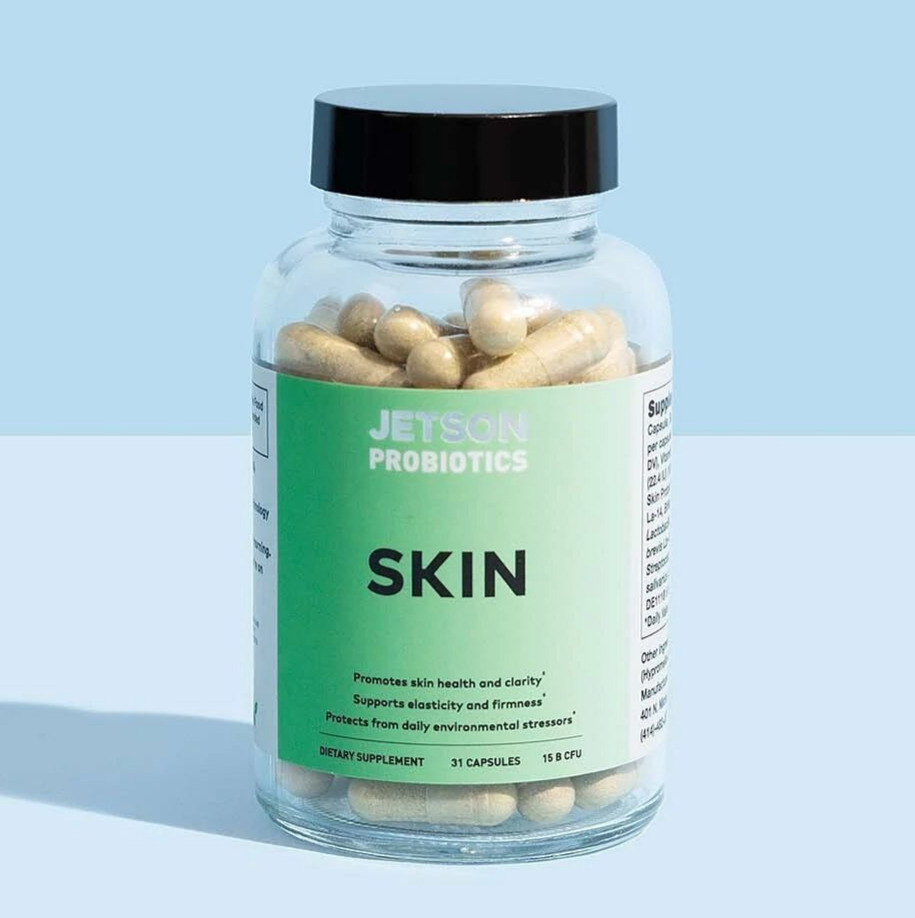 Embrace the summer by getting fit and staying healthy with Fit probiotics by JETSON
Does the thought of shorts and bikinis make you want to hibernate? There is nothing worse than feeling a little sluggish and bloated when trying to fit into summer clothing . This is our digestive system letting us know it is time to get fit and healthy by reducing bloating and losing those extra pounds. JETSON PROBIOTICS offers the Fit probiotics capsule that helps boost your energy, aid weight loss and reduce bloating. Included in the ingredients are DE111® Bacillus subtilis, which has beneficial effects on the intestinal microflora. In other words, it helps boost your immunity and improve your gut health.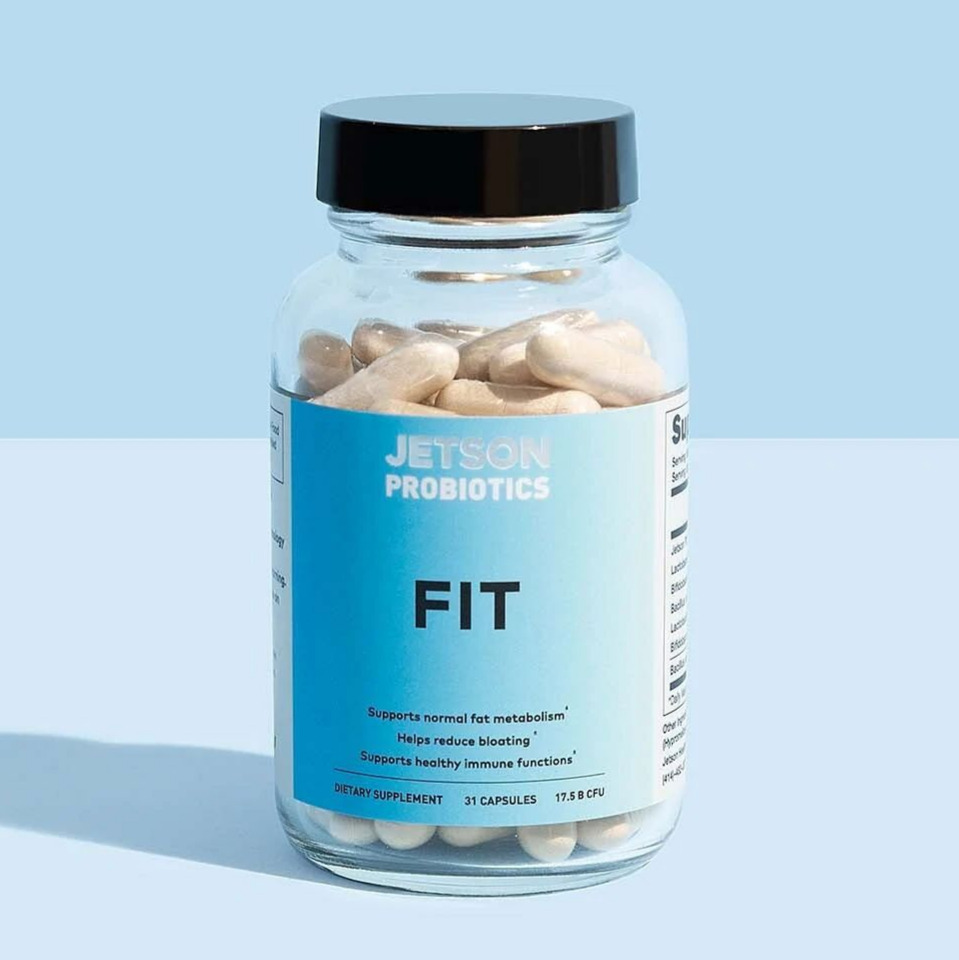 Help improve your sleep and reduce your anxiety with Mood probiotics by JETSON
There is nothing worse than a sleepless night; your body feels all out of sync, your tummy can hurt, and you generally feel under the weather. Mood probiotics by JETSON PROBIOTICS help reduce stress and enhance sleep. JETSON PROBIOTICS offers this all-in-1 formulation with probiotic strains and vitamins like B12 and D3. It also contains L-theanine, which also helps reduce stress and insomnia. So order some today and improve your overall mood.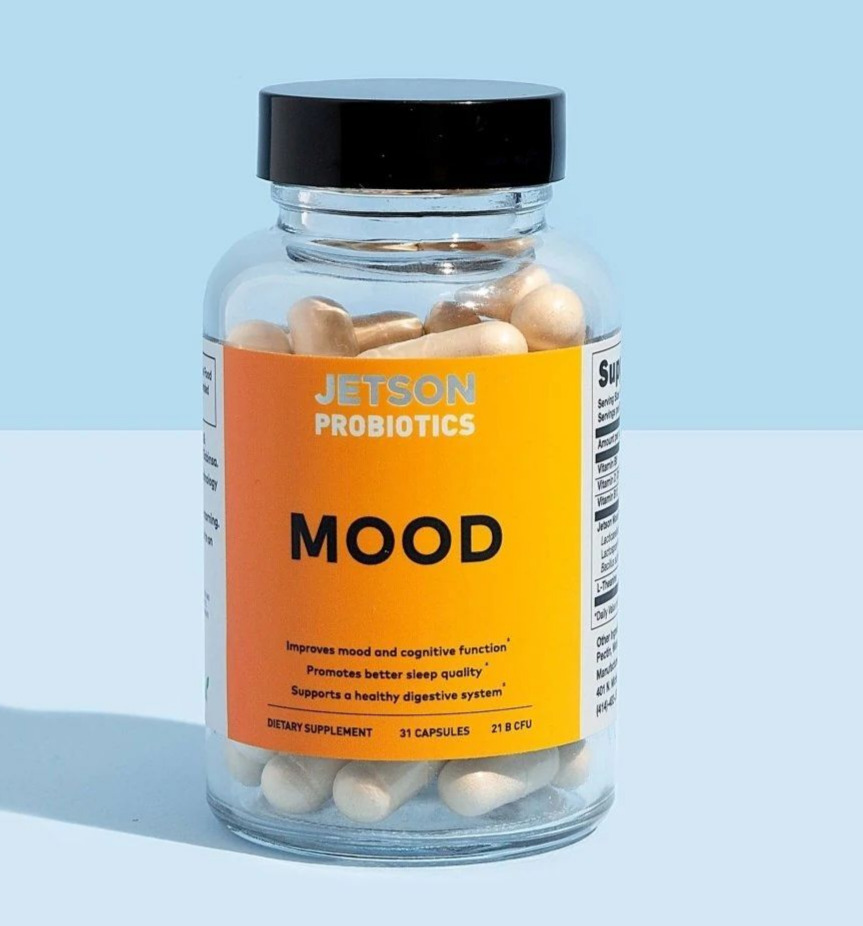 Take Womens probiotics by JETSON to help boost your mood swings and reduce your stress
For most women, the subject of hormones can be a nightmare. For example, PMS, perimenopause, and menopause are all hormone related and maybe very daunting at times. Hormone imbalance also affects the vagina, urinary tract, and gut health, so JETSON PROBIOTICShave formulated together with Dr. Sherry Ross, OBGYN, best-selling author and a JETSON PROBIOTICS Gut Council member, their Womens probiotics. Specifically designed for women, they help boost immunity, reduce stress and decrease mood swings. Include Womens probiotics by JETSON in your daily routine and help get your hormones in order.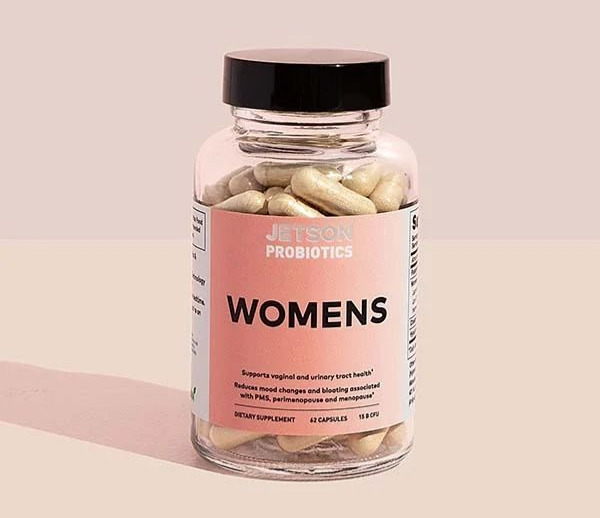 Digest probiotics by JETSON help reduce painful bloating and aid the digestion system, improving overall health
Trying to stick to a balanced diet can be tricky and the first part of our body to complain is our gut. Our stomach is home to a mass of neural tissue filled with important neurotransmitters, known as the enteric nervous system. These neurotransmitters send and receive signals directly to and from our brain, partly determining our mental state and playing key roles in certain diseases throughout the body. The JETSON PROBIOTICS team has studied in-depth how the gut works and has developed Digest probiotics. Taken daily, it helps promote bowel regularity, supports overall digestion and immunity, and also helps reduce bloating, diarrhea and constipation.
JETSON PROBIOTICS help keep the kids healthy with Jettie Kids Melty Stix
They say hindsight is a great thing, and if we had known how to maintain our health from an early age, then chances are we would enjoy a long and healthy life. JETSON PROBIOTICS understands that if we help keep our children healthy for as long as possible, the benefits would be incredible, so they created Jettie Kids Melty Stix for ages 2 years and above. Allergen-free and available in a natural orange flavor, with no added sugar, artificial flavorings, dyes, or colors, the Jettie Kids Melty Stix can be taken with a bit of water or simply melt on the tongue; kids will love them. JETSON POBIOTICS has also included vitamin D for bone strength and xylitol & erythritol to support oral health.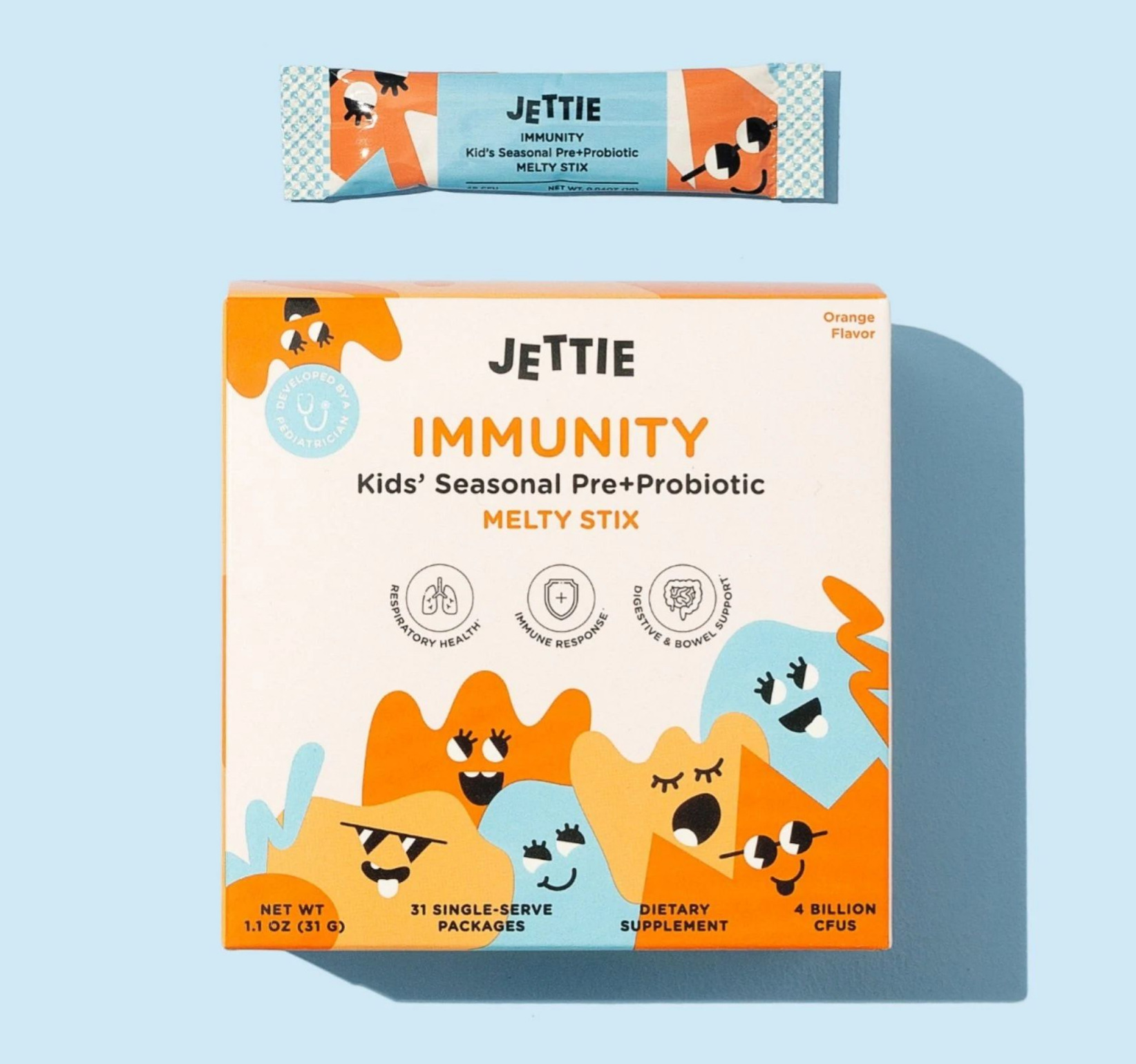 Shop JETSON Jettie Kids Melty Stix
Jettie Kids Gut Recovery probiotic by JETSON, for when your children need a helping hand
Unfortunately, our children sometimes need antibiotics to recover from infections. It's also now known that antibiotics can be harmful by killing off the good bacteria that aid digestion, nutrient absorption, and early childhood development. Taking Jettie Kids Gut Recovery probiotic with and after a course of antibiotics help replenish the good bacteria and also help with side effects such as nausea and diarrhea, while maintaining a good microbial balance.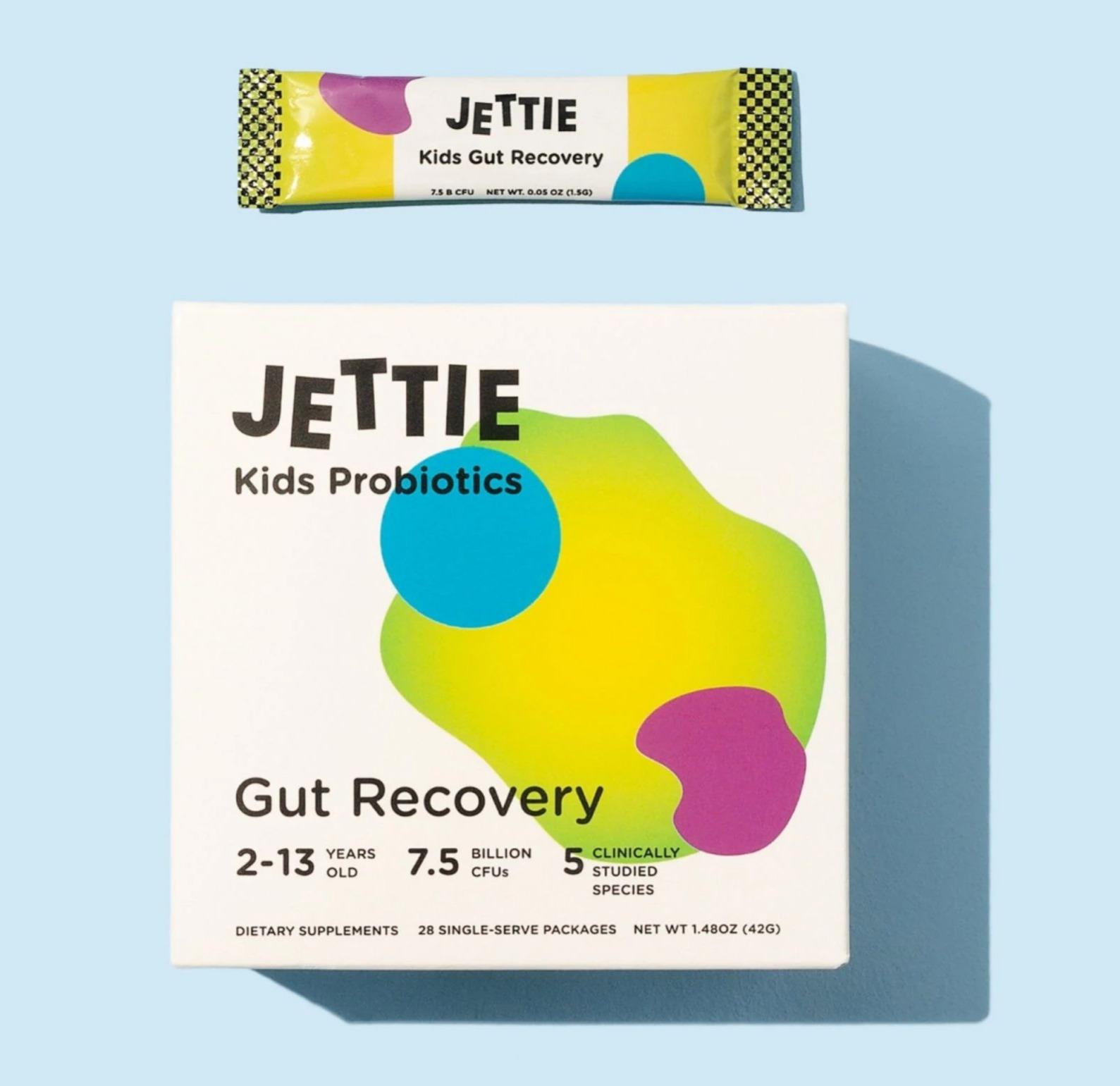 Shop JETSON Jettie Kids Gut Recovery probiotics
Need a little more help to understand which probiotics are the right fit for you? Take the quick quiz and have a free personalized recommendation based on your needs together with free access to a JETSON PROBIOTICS health coach.
Meet the inspiration behind JETSON PROBIOTICS
Diagnosed with multiple sclerosis more than 13 years ago, Stefan Weitz, founder of JETSON PROBIOTICS, knew he faced challenges. He also knew there had to be a more natural way to overcome these challenges. After lots of research and working closely with a team of medical and health practitioners across multiple disciplines, Stefan learned of the power of probiotics. He was finally able to live without the daily prescribed medication and now lives a happier, healthier life. JETSON PROBIOTICS was born because Stefan and his team wanted to share this healthier option with the rest of America.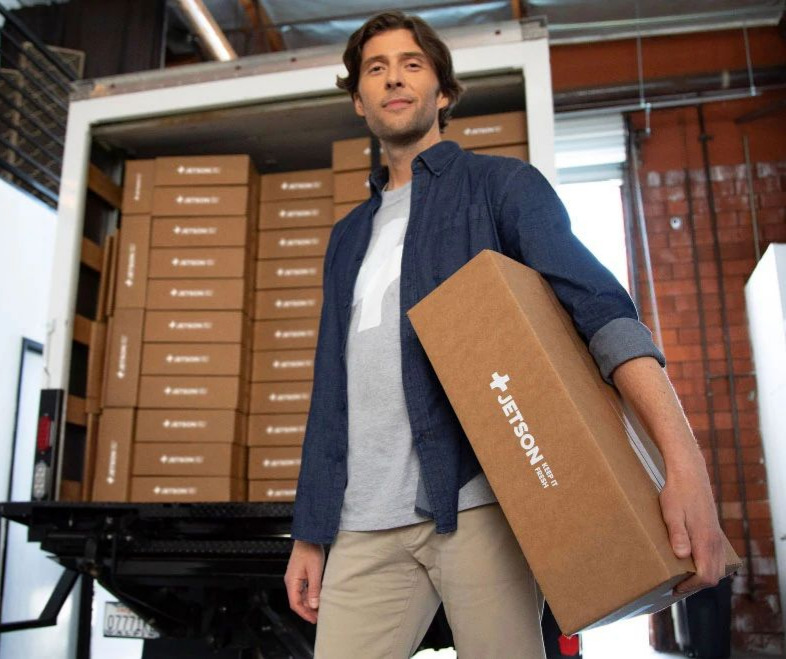 Shipping & Delivery
JETSON PROBIOTICS ship to the 48 Contiguous United States, Alaska, Hawaii, and Canada. You must pay shipping costs, which may depend on order value and shipping destinations. Shipping costs are displayed at checkout. International shipping to other countries is not offered at this time. For more information, visit the JETSON SHIPPING page.