Santa Cruz Mountains Trail Stewardship: Opening the Outdoors to Everyone
Sustainably building and maintaining trails throughout the Santa Cruz Mountains region, so that hikers, bikers, and everyone in between can enjoy the beauty of nature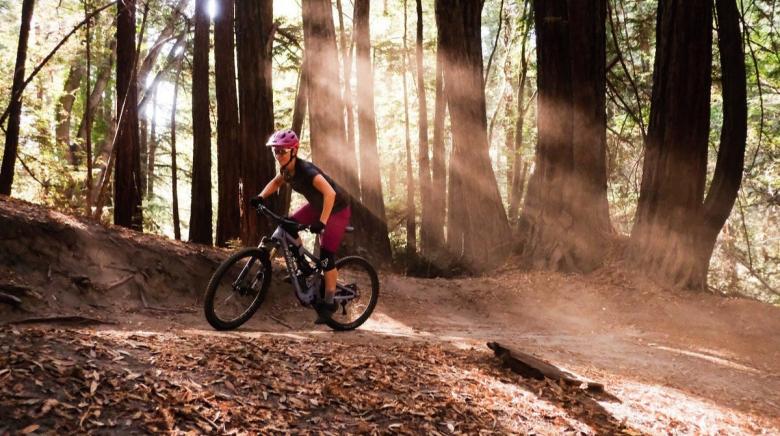 In Santa Cruz County, California you can find tall, rugged coastal bluffs lined with gnarled, wind-blown cypress trees, dotted with succulents and wildflowers, overlooking beautiful beaches that stretch to meet the chilly waves of the Pacific Ocean. As you travel farther inland you will find yourself surrounded by fern-lined streams, moss-covered oaks, pungent California bay laurels, towering redwood giants, and the wondrous wildlife of the Santa Cruz Mountains. All of this amazing natural beauty is largely accessible due to a vast network of parks and trails that are open to the public for a variety of recreational uses including hiking, mountain biking, and horseback riding. Many of these trails are expertly built and maintained by the Santa Cruz Mountains Trail Stewardship.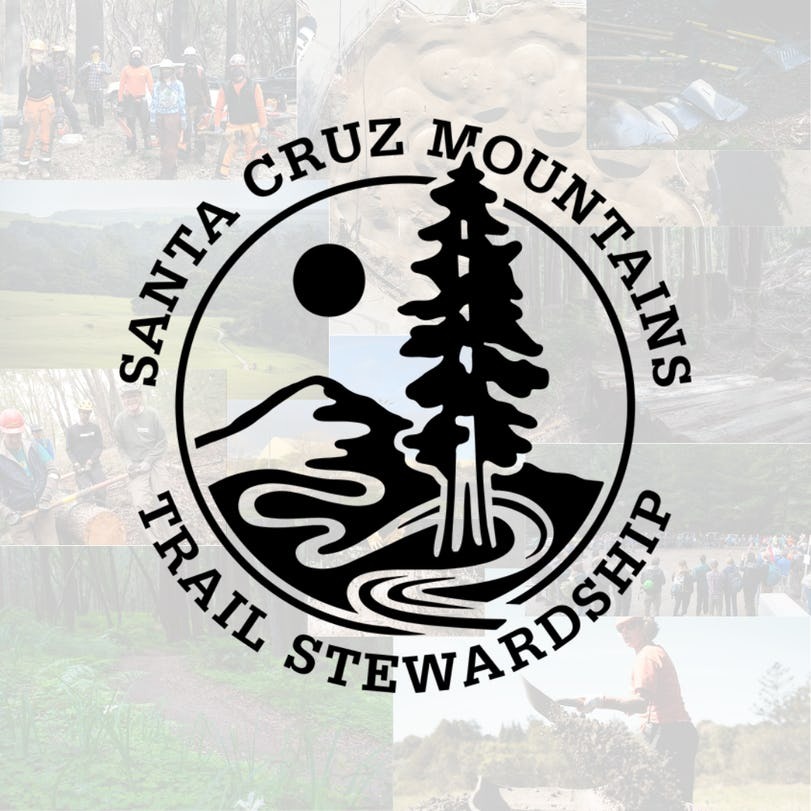 Local Since 1997
Originally founded in 1997 as the Mountain Bikers of Santa Cruz, the organization's initial focus was on the rather niche field of sustainable trail development with the goal of supporting local conservation and sustainability efforts while simultaneously providing the ever-expanding mountain biking community with more top tier strips of dirt to explore the outdoors on their two-wheeled machines. Since then, it has grown and changed quite a bit to include more staff, programs, services, and community partners. It is now a full-fledged 501(c)(3) nonprofit organization specializing in land management and trail construction, ecological conservation advocacy, volunteer programs, and community outreach and education. In April of 2021 the name was changed to Santa Cruz Mountains Trail Stewardship (SCMTS) in order to better represent the organization's commitment to its mission of creating more inclusive access to its programs and services, so that everyone can learn about trail stewardship regardless of whether they're a mountain biker, hiker, or horseback rider.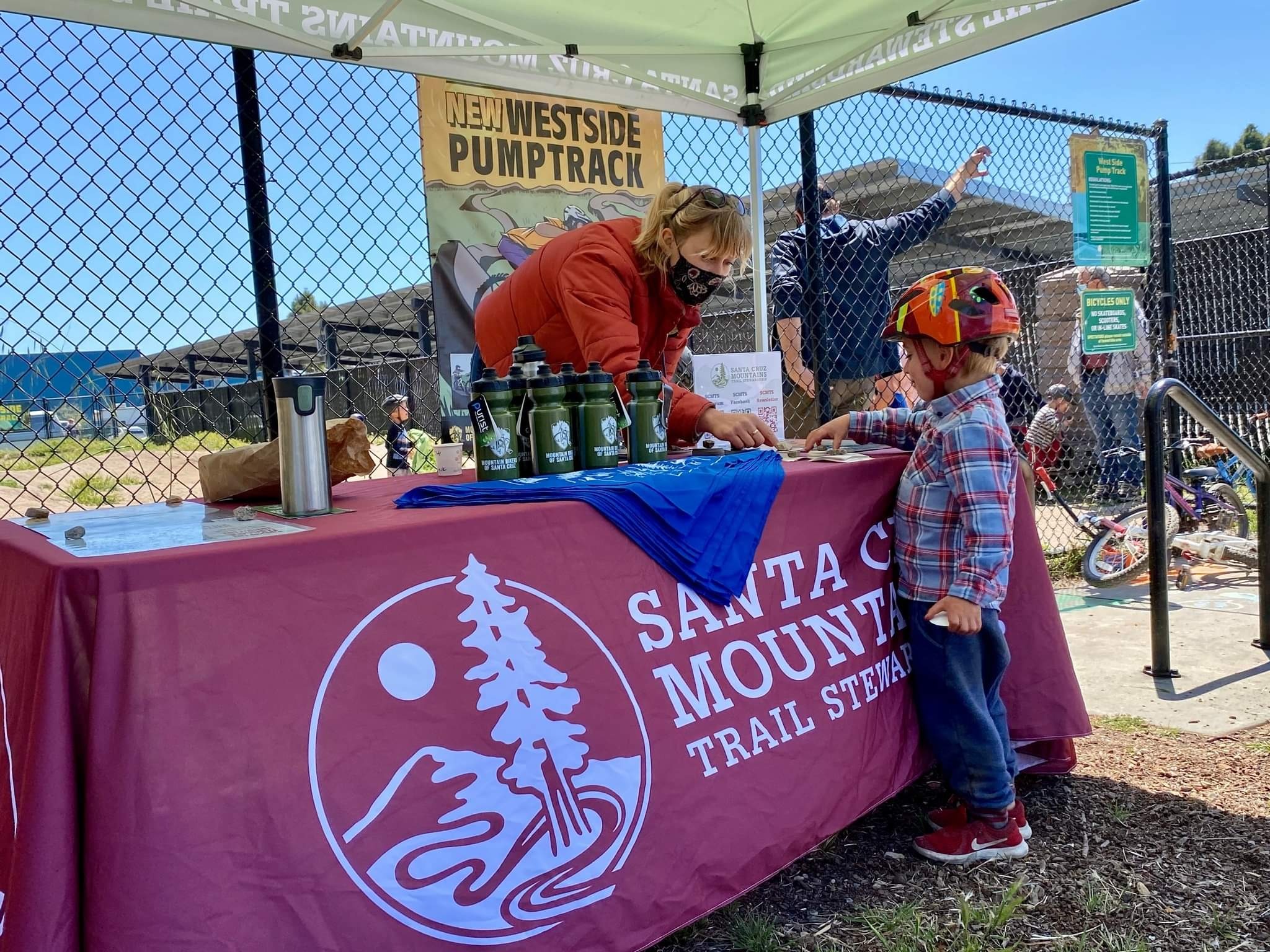 Community Roots in the Bay
Involving and supporting local communities has become an integral part of the work done by SCMTS. They work with a multitude of local cities and nonprofit organizations in the Santa Cruz Mountain region and beyond to provide sustainable development in natural spaces, free educational programs focused on conservation and trail building, volunteer opportunities, and of course, all of the amazing trails open for everyone to access and enjoy the outdoors. The California Department of Parks and Recreation, California Mountain Biking Coalition, Mountain Parks Foundation, Ecology Action, City of Santa Cruz, and CAL FIRE are just a few of the many cities and organizations currently partnering with SCMTS. The primary goal shared by all is to bring greater diversity and inclusion to local outdoor communities through equitable access to trail use and stewardship opportunities.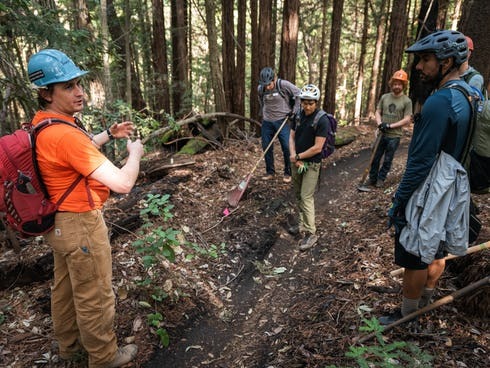 Protecting Our Forests through Education
If we don't take responsibility for the impact that our recreation has on the environment, then we will lose our privilege to experience and enjoy the natural world around us. Through sustainable land development and management, SCMTS creates trails with minimal environmental impact that can be enjoyed by generations of outdoor enthusiasts to come. Their approach focuses on conservation and minimizing impact, looking at everything from effects on watersheds and soil erosion to plant and wildlife habitat preservation. A key part of their mission is ensuring that this work continues, and that others will become involved and take a more active role in caring for their natural spaces. To do this, they have established the Trail Academy: free online and in-person courses on trail evaluation, sustainable trail development and maintenance, and volunteer leadership. These classes are open and available to anyone who wants to learn more about building new trails and taking care of their existing favorites. After you get a chance to attend a Trail Academy class, you can take your newfound knowledge out into the field and volunteer at one of SCMTS Dig Days!
Learn About Trail Academy Classes!
You Can Help: Become a Volunteer!
If you've never used a shovel, or lifted a wheelbarrow, don't worry. You don't have to know anything about trail building to become a volunteer with SCMTS. They welcome everyone from experienced builders to people who are just being introduced to the joys of working on their local trails for the first time. Their professional, qualified Trail Crew Leaders will teach you everything you need to know, and make sure that you have a great time helping to create new pathways into your favorite natural places. Dig Days are SCMTS's most popular volunteer event, with over 25,000 hours of volunteer work out on the trails since 2013. That's almost three years of time spent mapping trails, moving rocks, and sculpting earth all for the sake of more access to the great outdoors. 
NOTICE: All Dig Days are currently cancelled due to COVID-19 restrictions.
If you can't attend a Dig Day, you can still support SCMTS by donating to help fund the amazing work they do. There are four different memberships starting at just $5 a month, and going up to $50. Each membership level has different perks ranging from free swag and discounted gear to reserved spots at volunteer events! If everyone using these trails is able to contribute just a little, it helps organizations like SCMTS continue to do their work of opening and preserving the outdoors for everyone to experience.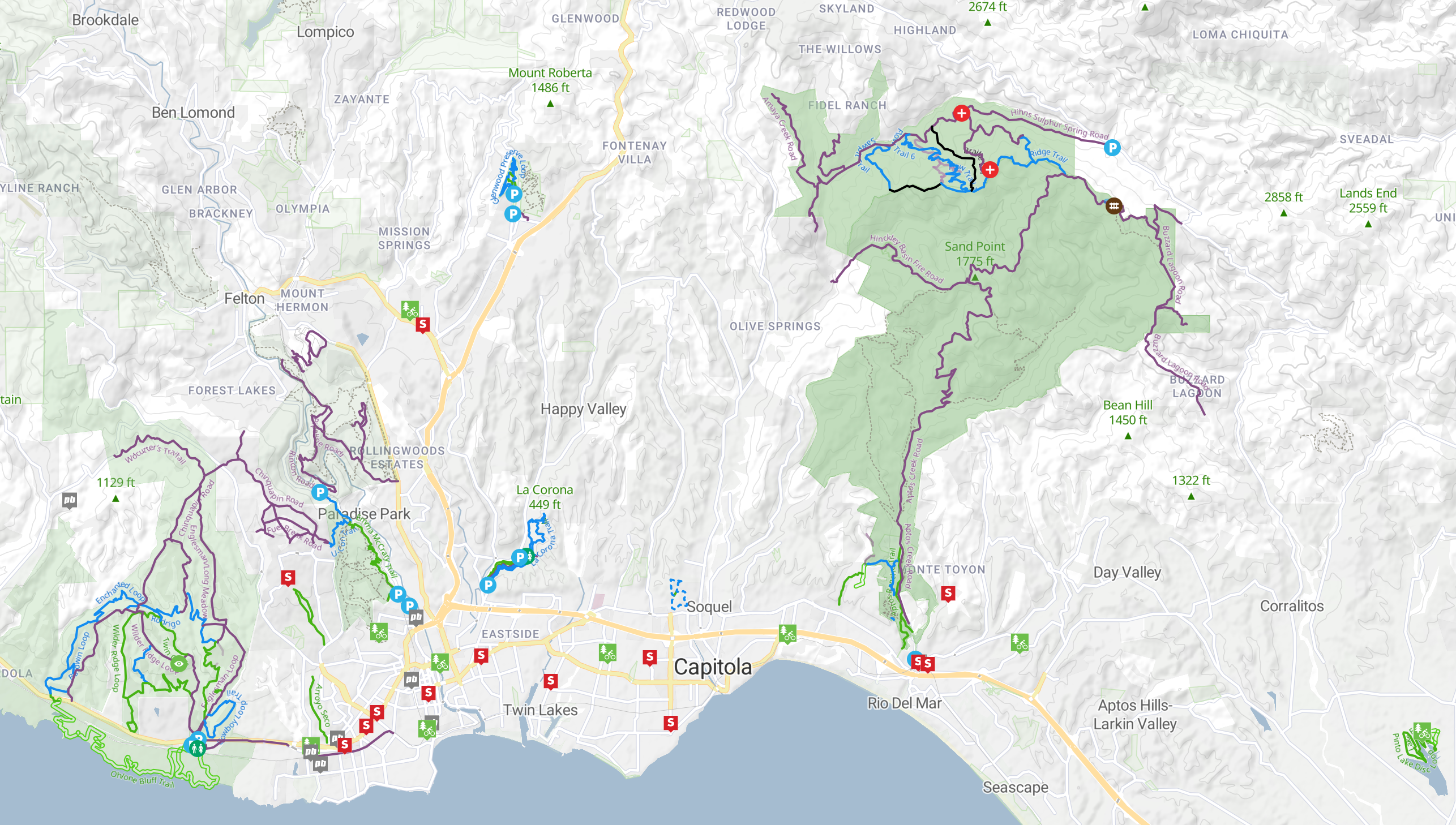 Explore an Interactive Map of Santa Cruz and Bay Area Trails