Premium-grade cycling, running, and outdoor clothes and accessories from Proviz
Proviz provides reflective jackets, gilets, jerseys, hoodies, and accessories. All Proviz clothing and accessories combine ingenuity, style, and sustainability.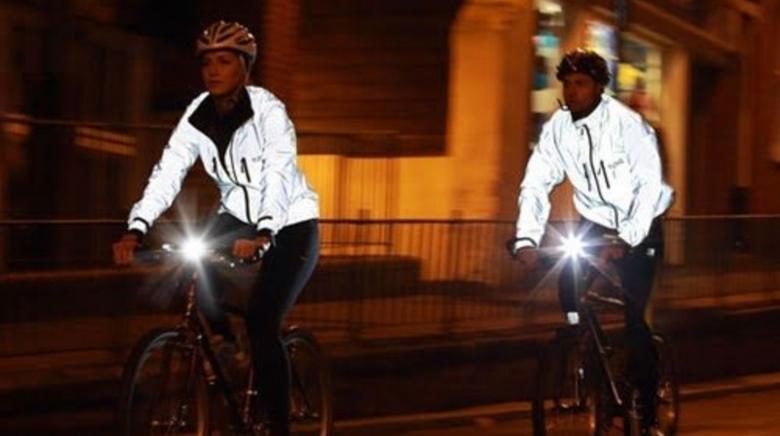 Proviz: An award-winning apparel and accessories brand with unique products that support outdoor exercise
Proviz was established in London in 2008 by brothers Bob & Ant Langly-Smith, who uncovered a market gap after seeing the limits of cycling jackets worn by their fellow commuters in London. They knew they could improve the quality and reflectivity of these activewear jackets, so they developed innovative alternatives. Proviz reflective cycling jackets were the first Proviz products ever made, manufactured from special light-emitting materials. Finding suitable manufacturers and locating independent testers for these reflective jackets took time, but once the results were in, a distribution deal for Proviz sportswear jackets was quick to follow.
Since that deal, Proviz apparel has built a world-famous reputation and international presence. Proviz products are ideal for everyday exercise, and Olympians and celebrities have put their trust in Proviz sportswear too, because of its outstanding workmanship. Plus, the world's press has covered Proviz favorably, including the BBC, the Daily Telegraph, and Forbes. Specialist publications like Bicycling and Runners' World have featured them too. Proviz also provides activewear hoodies, gilets, and jerseys alongside reflective jackets. They've also expanded into accessories, offering handy add-ons like bike lights, backpacks, and outdoor headwear.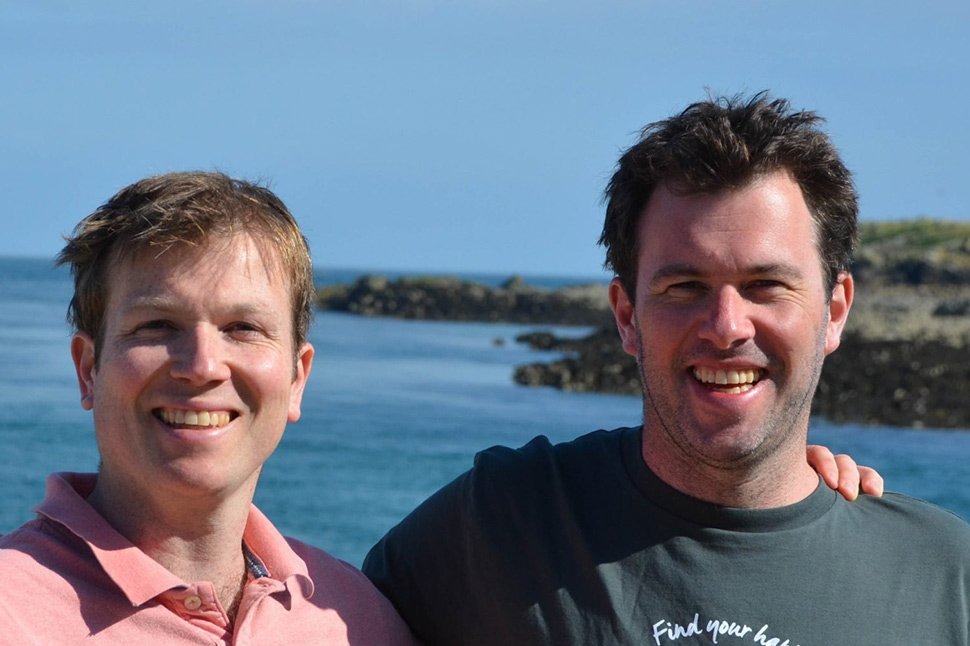 There are several Proviz sportswear and accessory collections, but the Proviz REFLECT360 collection from 2014 is what put Proviz on the map, featuring the famous Proviz REFLECT360 Cycling Jacket. It's an award-winning activewear product that was featured at the Cycle Revolution Exhibition, a highly prestigious event at the London Design Museum. Proviz has continued to collect awards since then, including the coveted Amazon Growing Business Award in 2018.
Cycling clothes and accessories, including tops, trousers, backpacks, gloves, cycling helmets and bike lights
Proviz cycling apparel and accessories are ideal for poor weather conditions or low light situations because they have high visibility, which ensures your safety on roads and paths. As we mentioned earlier, Proviz products appeal to everyday fitness enthusiasts and athletes alike, and that's why their cycling products are equally suitable for a family bike ride or for competitive cycling. Cycling activewear and accessories from Proviz also emphasize style, comfort, and functionality, and you'll see some examples below. 
Proviz REFLECT360 Cycling Platinum Men's E-Bike Jacket
The REFLECT360 Platinum Men's E-Bike Jacket is designed to keep you warm on cold rides. The chest and back of the jacket is lined with Dupont Sorona synthetic down insulation to ensure you stay warm on cold days. The outer shell of the REFLECT360 is made from Repreve (recycled plastic bottles) material to ensure excellent visibility at night, and there is thermal stretch fabric with a brushed waffle-knit on the sides and inner side of the sleeves.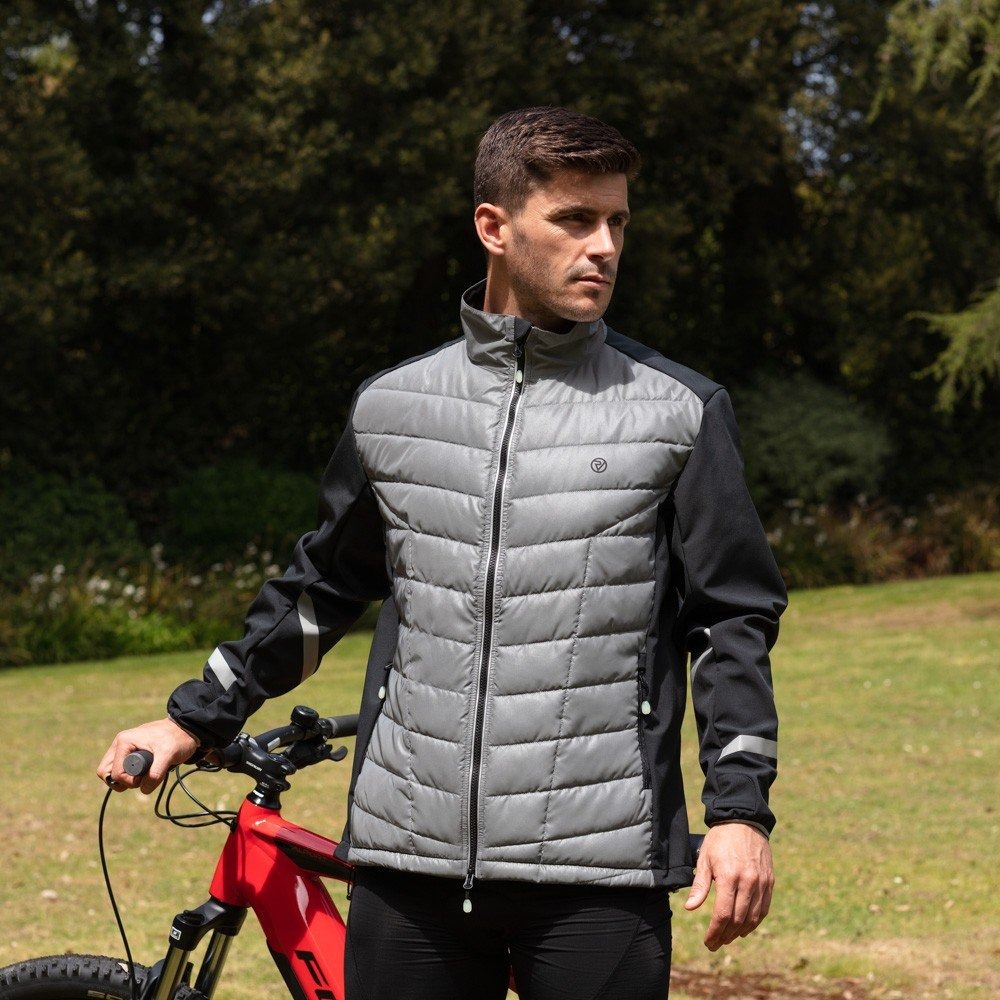 Features & details:
Breathability - 10,000+gm/24hr
Customized reflective e-bike patterning
Reflective cuffs and thumb hole
Glow in the dark zip pulls
Water-resistant 
Reflective hem binding 
Shop Proviz REFLECT360 Cycling Gear
Proviz Classic Women's Alpine Long Sleeve Cycling Jersey
Proviz's Classic Women's Alpine Long Sleeve Cycling Jersey is lightweight and moisture-wicking. It's made from silicone hem and arm strips and 295gsm soft-touch polyester, plus its breathable fabric ensures high-performance and comfort are assured. It also comes in two bright shades to show off some style, and you can machine wash it so that it looks vibrant every time you wear it.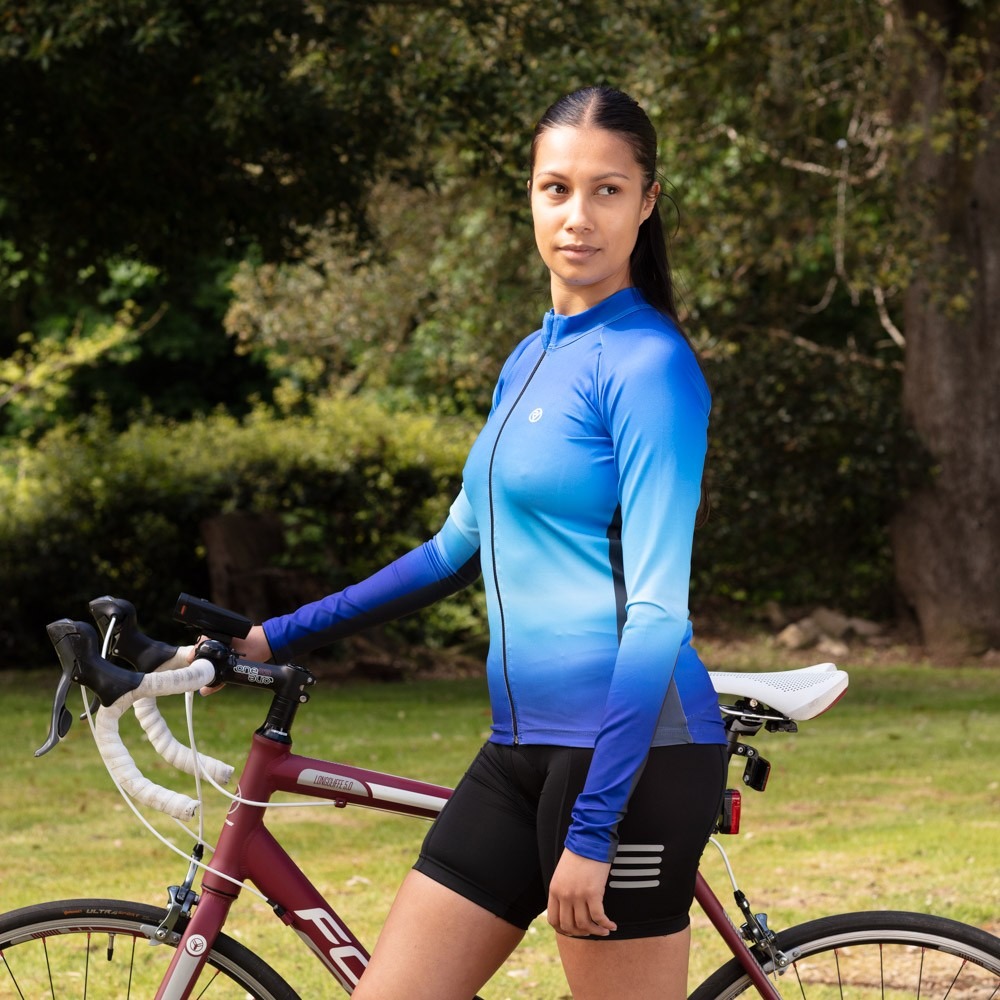 Features & details:
4-way stretch fabric
3 rear-drop pockets 
Zip guard
Bold design 
8% lycra and 92% polyester
Shop Proviz Cycling Jerseys & Tops
Proviz LED360 Capella Front Bike Light
Proviz's LED360 Capella Front Bike Light stands out with an anti-glare Crysta-Lite lens that maximizes both reflectivity and refractivity. That means a highly-defined and energy-efficient light source, which gives plenty of visibility with 300 lumens of light intensity. PV Optical technology and a premium Samsung battery further add to its effectiveness and quality. It's also splash-resistant to IPX-4 standards.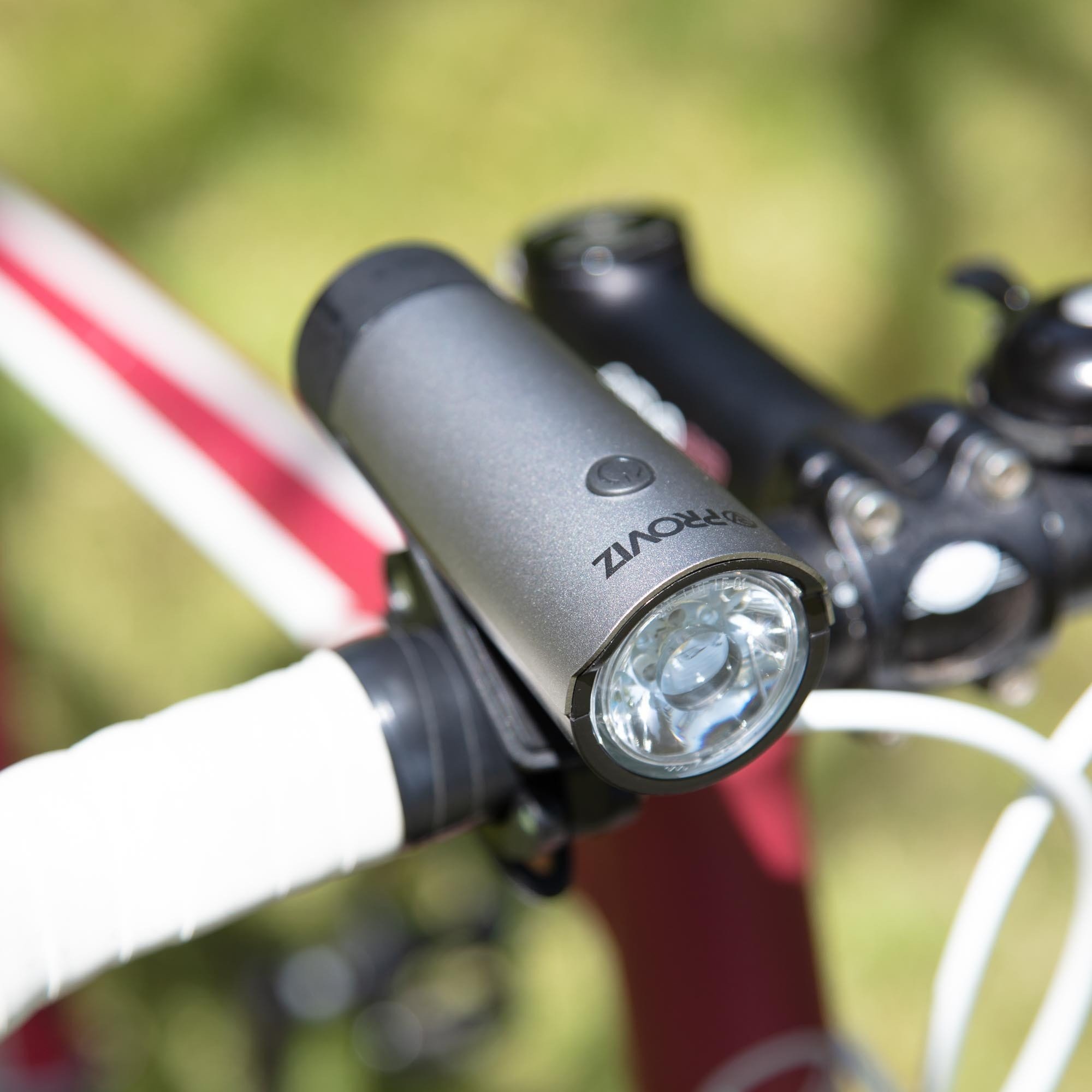 Features & details:
USB rechargeable
Easy mounting 
Multiple beam modes
2600mAh battery 
Battery level indicator
Near-range low trajectory beam
Shop Proviz Bike Lights & Accessories
Running jackets, gilets, vests, shorts and leggings designed for maximum comfort
Proviz knows that running requires determination and persistence, and that's why they created a range of suitable clothes and accessories to help keep you at your best. Proviz running sportswear and accessories ensure you're comfortable and stylish so that you enjoy running whatever the weather. Below you'll see a few product examples to show you some specifics.
Proviz REFLECT360 Men's Explorer Running Jacket  
The base material of the REFLECT360 Explorer Running Jacket is a soft touch polyester with a showerproof water-resistant coating that keeps you dry in rain or drizzle. The exterior incorporates REFLECT360 reflective fabric with high grade multi-color reflectivity. The inside of the jacket is lined with back-brushed polyester that is both soft and breathable. Two zipped side pockets and a hood make the jacket both practical and versatile.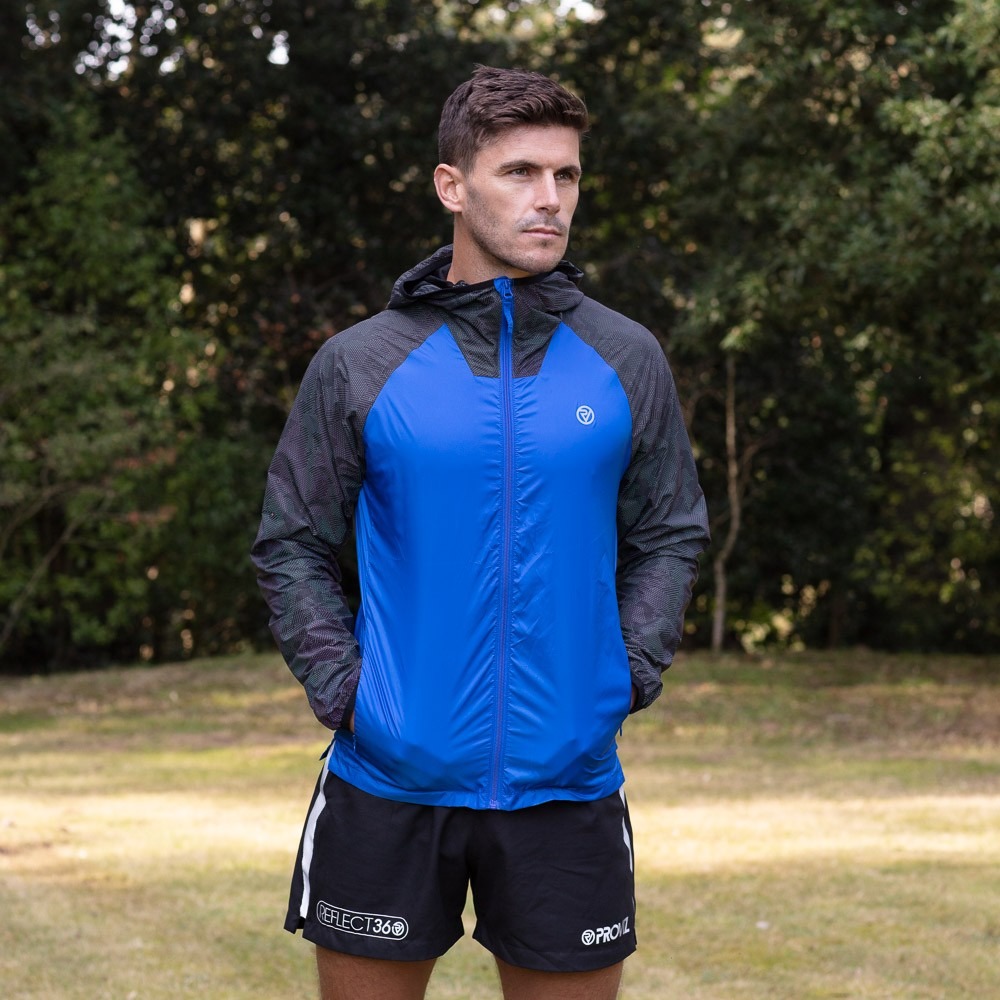 Features & details:
Lightweight - 150g
Breathability - 20,000gsm/24hr
Zip pull and guard
Integrated hood 
Rear ventilation
Back-brushed polyester lining 
Shop Proviz REFLECT360 Running Gear
Proviz Classic Women's Running Gilet 
Proviz's Classic Women's Running Gilet is manufactured to high specifications, featuring sealed seams, waterproof fabric, plenty of reflective trim, and a 4-way stretch material. These unique features keep the wearer warm, make the gilet reflective, and ensure that it's flexible too. Plus, at 200 grams, it's lightweight and easy to wear, making it an ideal alternative when a full jacket isn't necessary.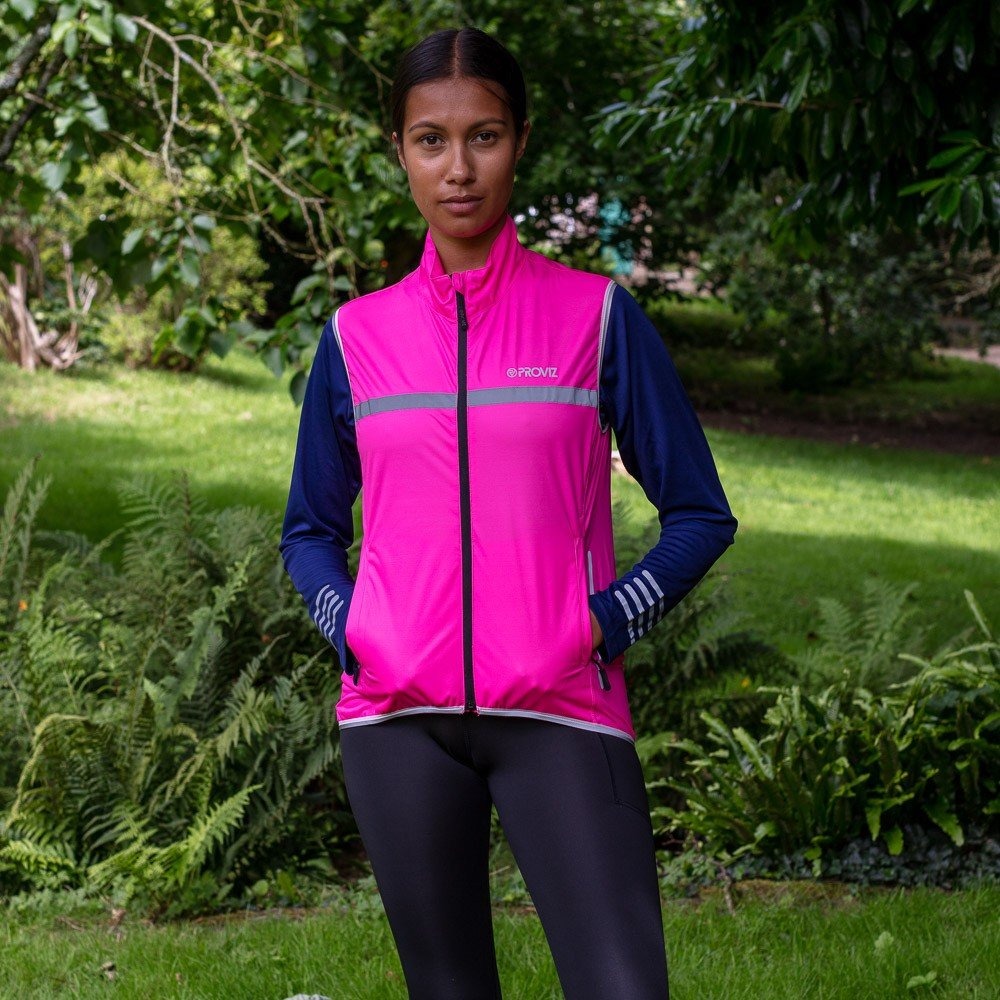 Features & details:
Breathability - 20,000+gsm/24hr 
Waterproofing - 20,000mm
Elastic waist 
Zip guard
High visibility 
Shop Proviz Women's Running Gear
Proviz REFLECT360 Running Backpack
Proviz's REFLECT360 Running Backpack emphasizes comfort for the wearer, as it includes an adjustable hip and waist belt and a spacer-mesh back ventilation system. It also supports a hydration bladder so that you can stay refreshed while on long hikes or bike rides, and the adjustability means you can customize the fit, and reach the hydration bladder easily. It's also an Evening Standard Top Pick in the Best Running Backpacks category, so you know you're getting a quality product.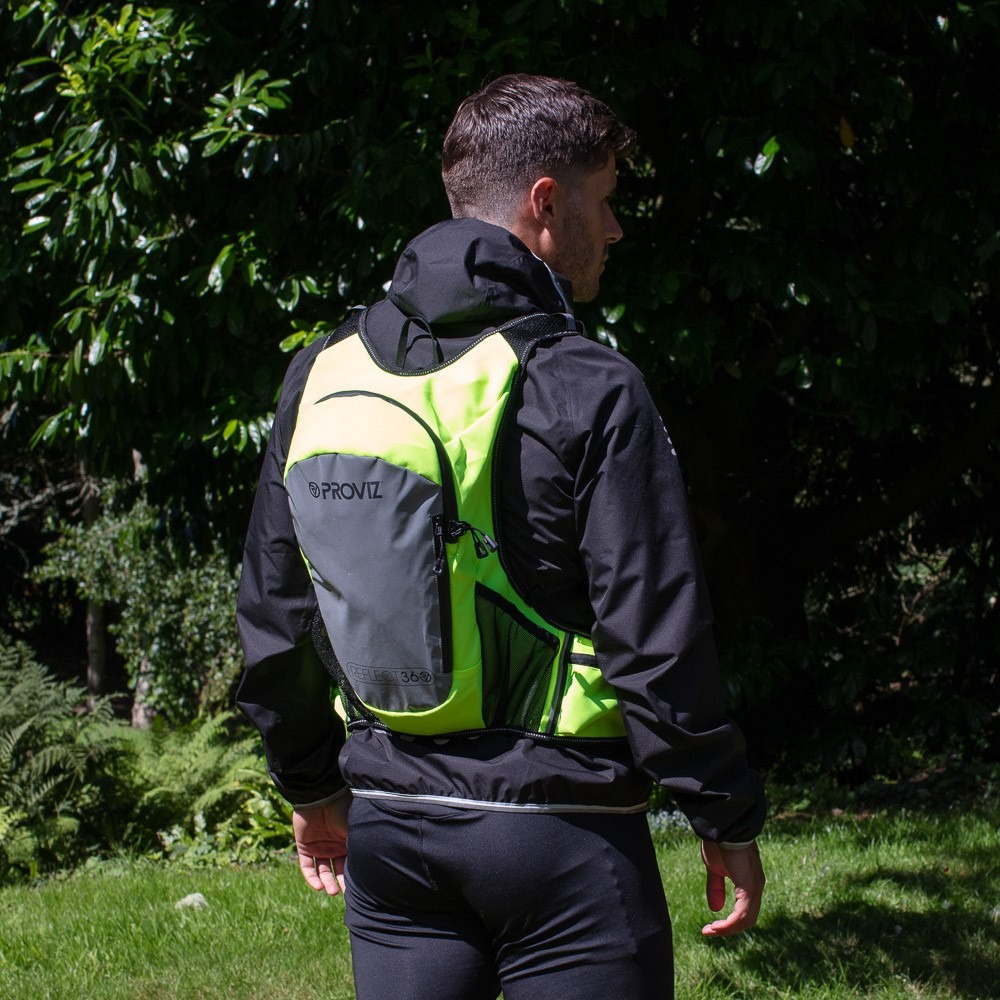 Features & details:
Dimensions - 39 x 22cm
Capacity - 10L
1500mm water-resistant column
AquaGuard zips 
2 front-zipped pockets
Adjustable chest strap
Shop Proviz Running Backpacks & Accessories
Outdoor waterproof jackets and trousers. Plus gilets, vests, backpacks, gloves, backpacks, headgear and dog coats
Proviz outdoor apparel and accessories emphasize comfort, style, functionality, and visibility, making them ideal for use in low light conditions, poor weather, or challenging outdoor locations. Providing activewear that provides warmth and water resistance while keeping you safe and in style is something that Proviz excels at. Below you'll find a few products that demonstrate these benefits and features.
Proviz PixElite Performance Men's Training Hoodie
Proviz's PixElite Performance Men's Training Hoodie is manufactured from the PixElite technical fabric, which combines reflective technology with performance sports fabric. That makes it breathable and highly visible. Extra-long cuffs also prevent cold air from infiltrating through your sleeves while you're exercising, which helps you focus on the task at hand.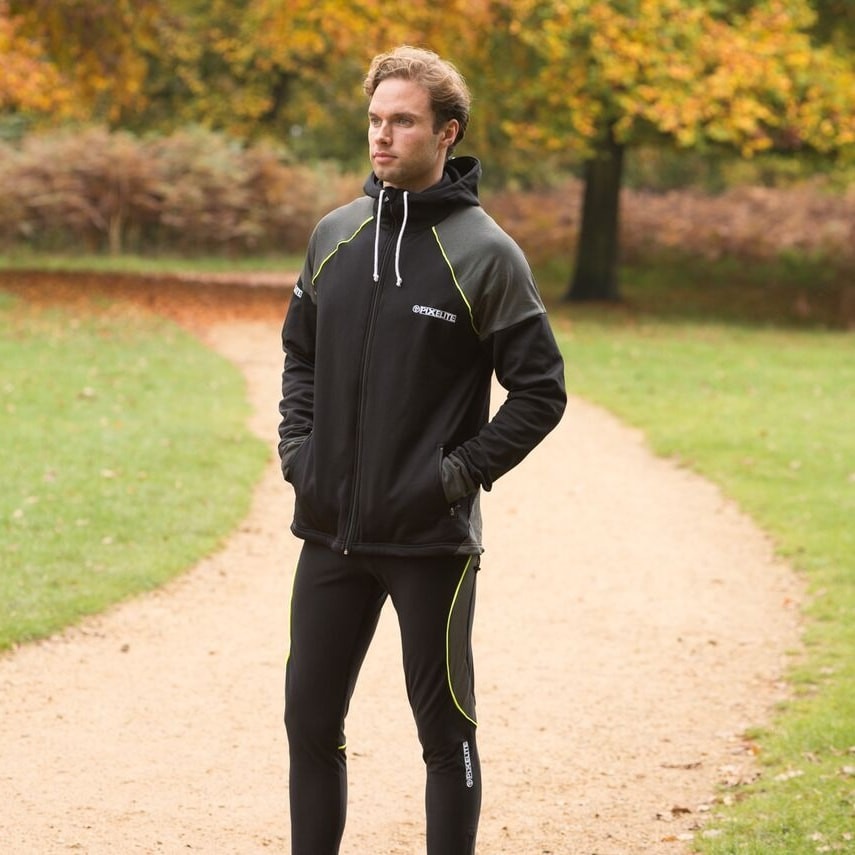 Features & details:
Adjustable waist 
Side zip pockets
Tight-knit material
Drawstring hood
Lightweight
Soft-touch
Shop Proviz PixElite Collection
Proviz REFLECT360 Women's Quilted Down Jacket
Proviz's REFLECT360 Women's Quilted Down Jacket has a soft comfo-fit inner lining and a 100% reflective outer shell to keep you warm and visible, while two good-sized side pockets ensure your belongings can be kept safe and secure. The inner lining also runs throughout the jacket and down to the cuffs. There are also thumb holes in the cuffs for those days when temperatures plummet.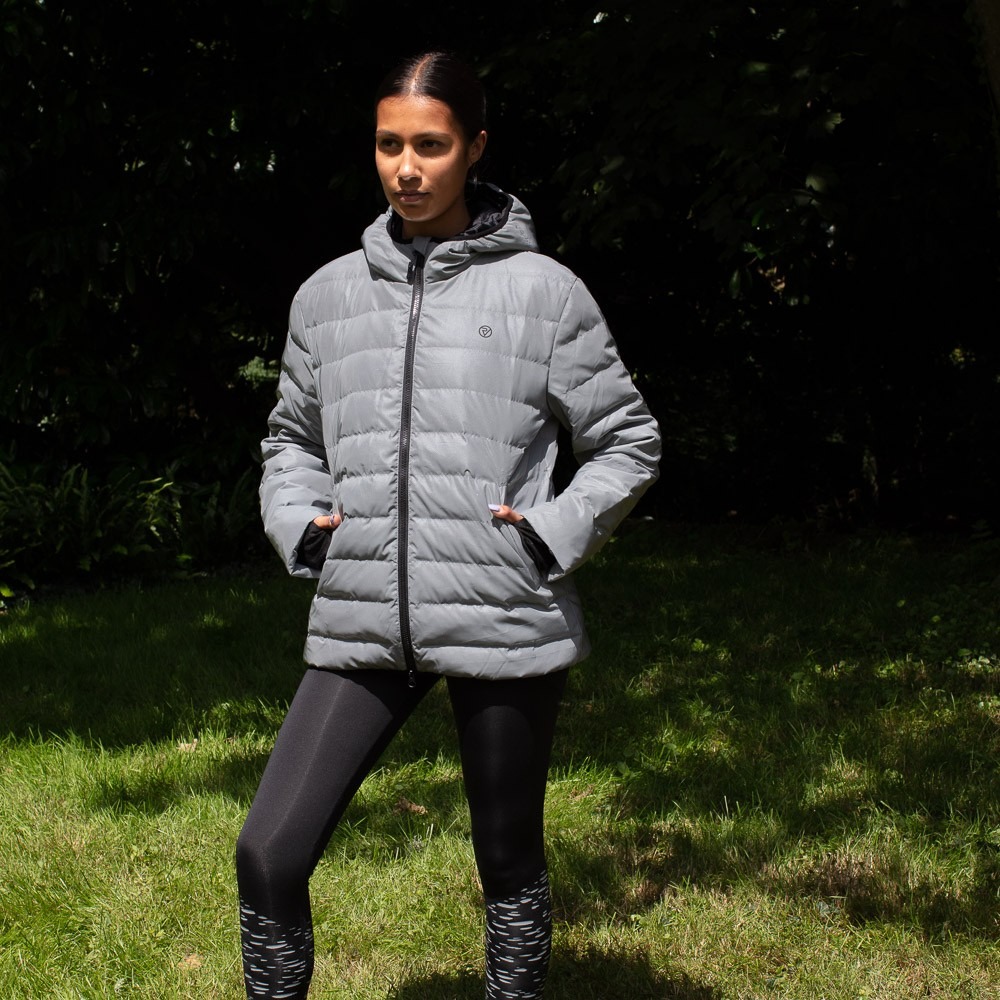 Features & details:
Approximate weight - 600g
Down thermal insulation 
Insulated hood
Zip pulls
Windproof 
Water-resistant
Shop Proviz Fleece & Quilted Waterproof Jackets
Proviz Classic Neck Gaiter/Warmer
Proviz's Classic Neck Gaiter/Warmer is multi-colored and multi-use, so whether you're running, hiking, or training outdoors, it will help you look stylish while keeping your neck from getting cold. Its moisture-wicking fabric and one-size-fits-all design ensures you stay dry without making an effort, while being machine washable ensures it's simple to keep clean too.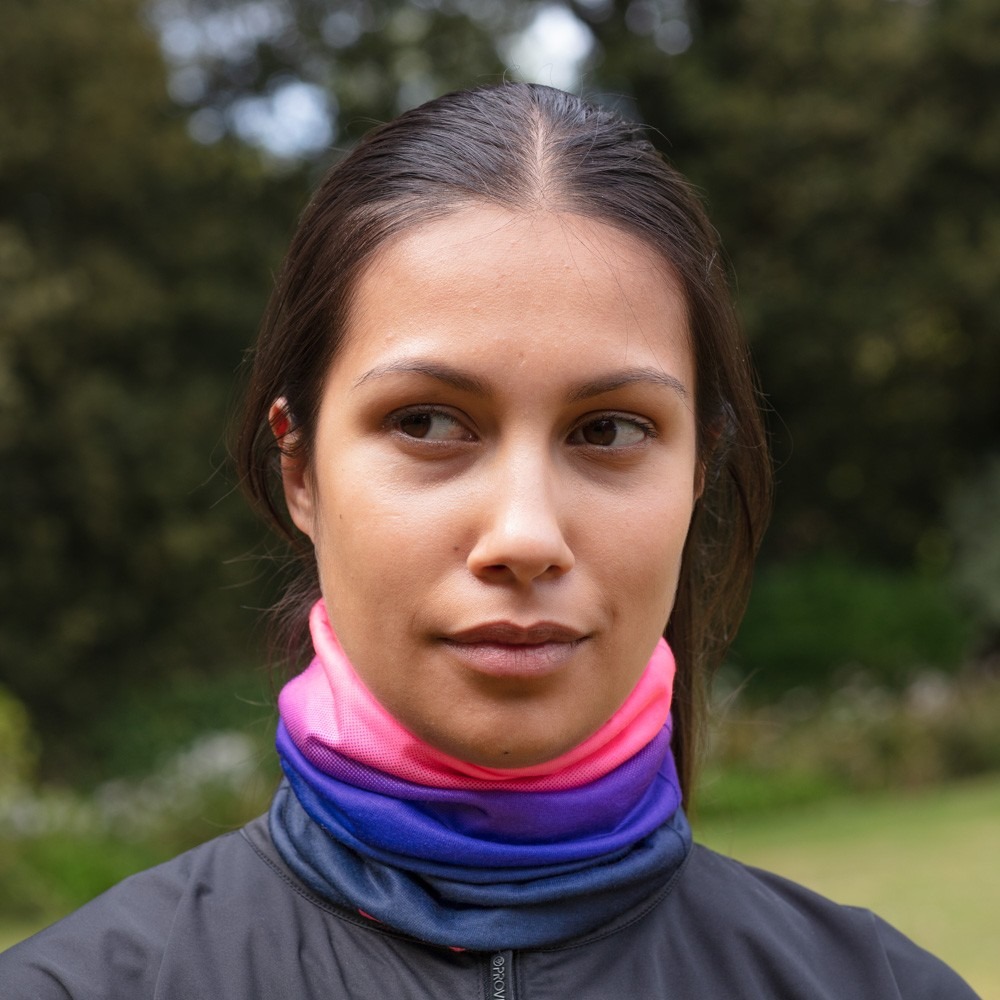 Features & details:
Flat dimensions - 50cm x 24cm
100% soft-touch polyester
Ultra lightweight 
Windproof
Stand-out design
Shop Proviz Outdoor Headwear & Accessories
Proviz has a deep commitment to efficient technology and environmental sustainability
Proviz has earned respect for its creative use of technology and its focus on sustainable manufacturing in all its activewear, including its popular reflective jackets. Fluorescent materials reflect more than 100% of the light that hits them, which makes them glow when exposed to the ultraviolet rays found in sunlight. That glowing effect presents itself throughout the Proviz sportswear range, making heads turn even in low-light conditions like rainy weather.
However, not all colors are equal when it comes to fluorescent materials used in activewear. Pink stands out more than other colors because it's rarely found in nature, while construction workers and HGV drivers wear orange or yellow because these stand out in urban environments. These three colors contrast with the blue-grey color we perceive in the sea, and that contrast naturally draws our attention.
In 2020, Proviz won the World Finance 2020 Sustainability Award for Sports Apparel because of the work done through the Proviz Purpose Project. It focused the company on 3 pillars: sustainability, recycling, and charity. Achievements include:
Reusing over 500,000 plastic bottles by making jackets from Repreve Recycled Polyester
Partnering with Newlife - the Charity for Disabled Children
Making a monthly donation to Plastic Oceans to help end plastic pollution 
Working with the not-for-profit Atmosfair to offset carbon dioxide by financing eco-friendly cooking pots in Nigeria and Rwanda
Proviz has now reached the world stage, distributing apparel and accessories across 40 countries and establishing itself as one of the world's top sportswear brands. One driving force behind their reputation is their continued ability to provide apparel that works for beginners and athletes alike. It all began with reflective cycling jackets but has spread far beyond that initial starting point. Despite the growth Proviz has experienced throughout the years, their activewear and accessories follow the same uncompromising standards no matter what.
Proviz apparel and accessories are where excellence meets efficiency 
Proviz apparel and accessories are made from advanced fabrics to aid comfort, and have practical features that benefit anyone who uses them. This means runners, cyclists, and outdoor enthusiasts can all enjoy Proviz products. Some examples of practical features are the Dupont Sorona synthetic down insulation on the sleeves and sides of the Proviz REFLECT360 Cycling Platinum Men's E-Bike Jacket, the thumb hole on the Proviz REFLECT360 Women's Quilted Down Jacket, and the Crysta-Lite lens on the Proviz LED360 Capella Front Bike Light. What we've covered here is only some of the sportswear and accessories that Proviz has to offer, so to see everything, you can click the button below.
Shipping & Delivery
Proviz offers free standard tracked delivery within the USA for orders of sportswear and accessories costing more than $75 and aims to dispatch them within 24 hours, but it can take 3-5 working days. Expedited tracked delivery costs $8, is free on orders above $150, and takes 2-4 working days. Finally, express courier delivery costs $50 and takes 2 working days. The total delivery time is also influenced by the final destination, the weight of your order, and its value. All orders are sent by USPS, UPS, or FedEx.
Orders for Canada are shipped from Proviz's UK warehouse, but be aware that customs import fees may apply depending on your order. You can ask Proviz if you're unsure.
Orders ship to the rest of the world from Proviz's USA warehouse via USPS, UPS, or FedEx as well. Standard tracked delivery costs $20, is free on orders above $90, and takes 7-10 working days. Expedited tracked delivery costs $30, is free on orders above $200, and takes 4-6 working days.
After placing your order for Proviz sportswear or accessories, you'll receive a tracking email containing a link to your chosen delivery service, but it may take 24 hours for the email to come through.
Proviz will also offer a refund or exchange if you're unhappy with your order, but you'll need to return the order within 30 days of receipt. Items will need to be good as new, with all their original packaging, labeling, and hangtags included. Exchanges can only be like for like, meaning the same product in a different size or color. In the USA and Canada, Proviz has partnered with ReBOUND to provide free returns, and the process for using that service is detailed on Proviz's returns page.
If you've ordered from outside the USA or Canada, you'll need to pay all the shipping costs to return your order. You'll need to email Proviz, quote your order number, provide a reason for the return and then send it to their UK warehouse.
Proviz usually processes refunds within 14 days, and they aim to use the same payment method you originally paid with. For more information, please visit the Proviz SHIPPING page.