CBD from House of Wise helps improve sleep, increase libido, and deal with stress
CBD gummies and drops made with full-spectrum CBD from ethically grown hemp in Colorado, relieve stress, help sleep, and provide stamina when you need it.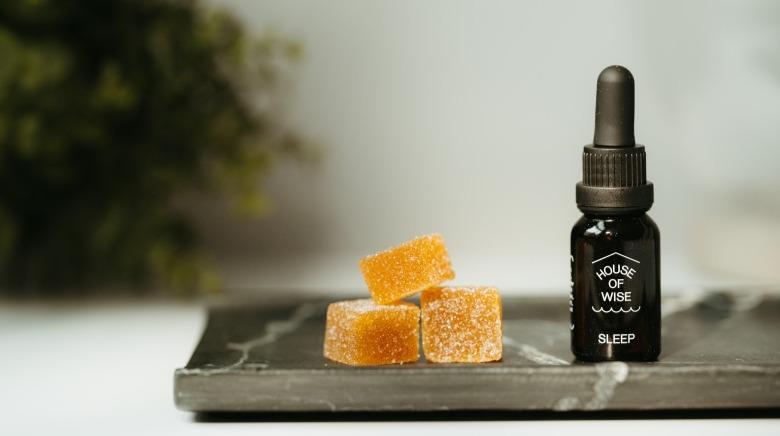 Socially conscious House of Wise offers high quality CBD products to help you take charge of your sleep, sex, and stress. They've got the best quality CBD oil and gummies to fit your lifestyle - and your values. All House of Wise products use full spectrum CBD oil from Colorado. Their CBD oil is ethically sourced from hemp that's grown in Denver, without pesticides or chemicals. An advanced extraction process means maximum benefits of the whole hemp plant in every CBD gummy and drop. And all their full spectrum CBD products are vegan, Kosher, organic, gluten-free, and with no additives or preservatives. They taste great too!
Whether you're looking for a way to deal with stress, get better sleep, or make intimacy more enjoyable, House of Wise has the right CBD solutions to meet your needs. While made by women with women in mind, their products are great for anyone who wants to use CBD to enhance their lifestyle. And if you're unsure about how to use full spectrum CBD oil, don't worry. Their gummies and drops make getting your ideal dosage straightforward and simple. 
Stress drops and gummies from House of Wise help you keep calm and focused
You know how much stress impacts your overall health and how important it is to manage your stress levels. Using CBD for stress relief is a simple way to get a handle on it and get back to enjoying your life. Especially with easy to use Stress Drops and Stress Gummies from House of Wise. 
These CBD drops and gummies for stress contain an amino acid called L-theanine. Which is known to actually produce more alpha waves in the brain to help you keep your cool. They've also got naturally calming chamomile and come in a yummy Passion Fruit Flavor. With 15 mg Full Spectrum CBD in each drop, these are a great way to knock your stress out, without knocking you out. They won't make you groggy, just focused and calm.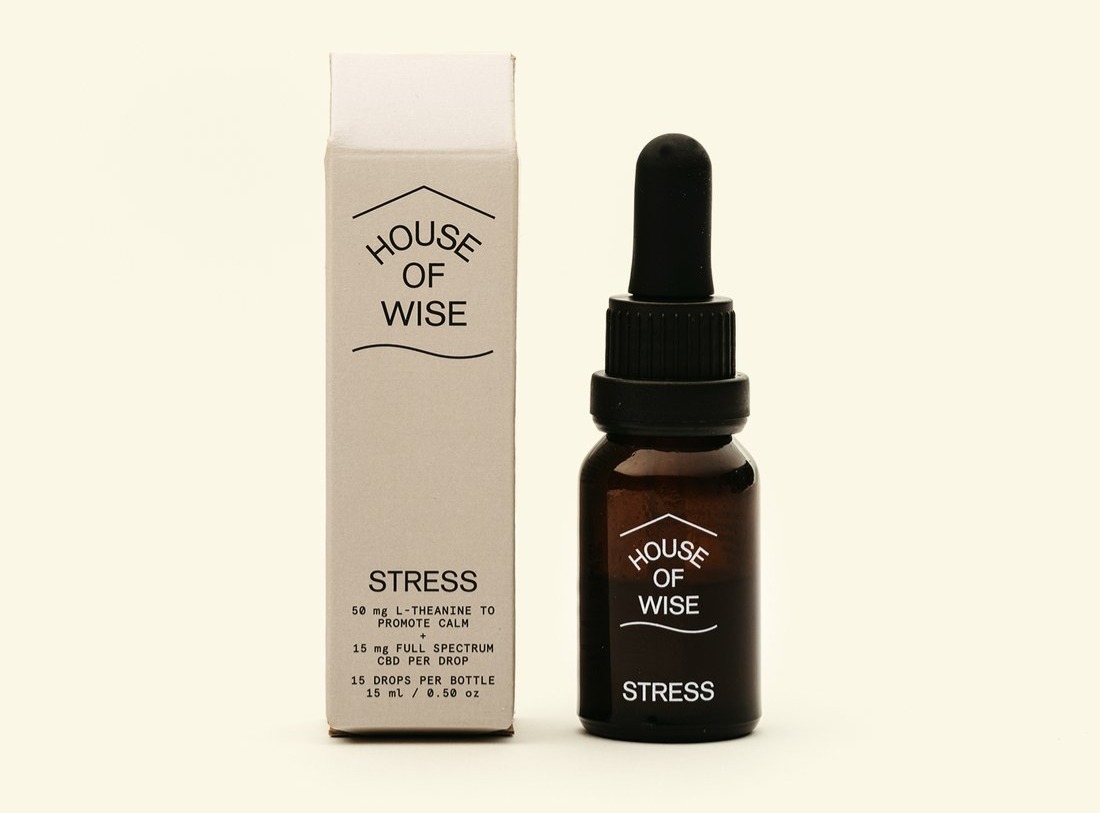 Shop House of Wise STRESS CBD Drops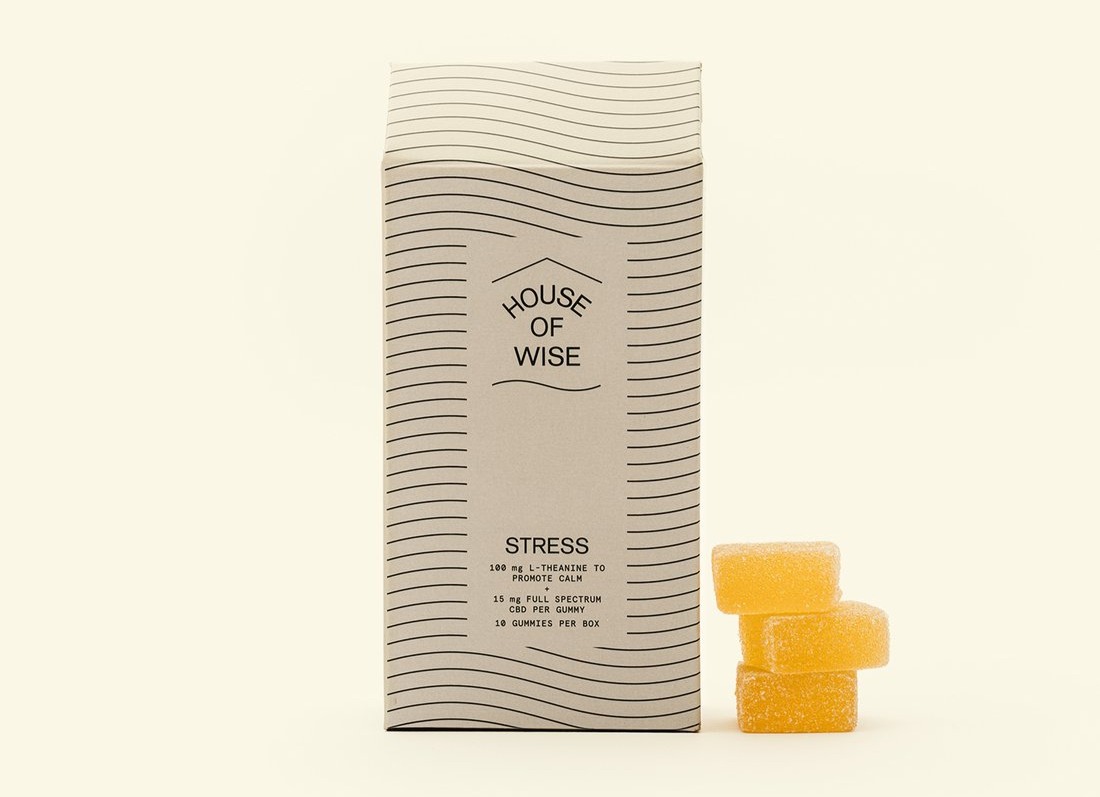 Shop House of Wise STRESS CBD Gummies
CBD Sex serum and gummies from House of Wise with herbs to enhance intimacy
Made with herbs that support libido, House of Wise's Sex Gummies and Sex Serum put you back in the driver's seat with specially-formulated CBD for sex. Gone are the days of waiting around, wondering if the mood will strike. Instead you can use CBD to improve your libido - take matters into your own hands with pH-balanced CBD serum. Alcohol-free, and made without any parabens, dyes, or petroleum-based ingredients, it's even safe to ingest. 
Wild berry-flavored Sex CBD gummies have extracts of maca root and ashwagandha for more desire and less anxiety. Both Sex Serum and Gummies are made with the high-quality CBD you'll find in every House of Wise CBD product, plus extract from (believe it or not) horny goat weed. It's not just a funny name - the herb is used for its active ingredient that can help with greater blood flow, stamina, and energy.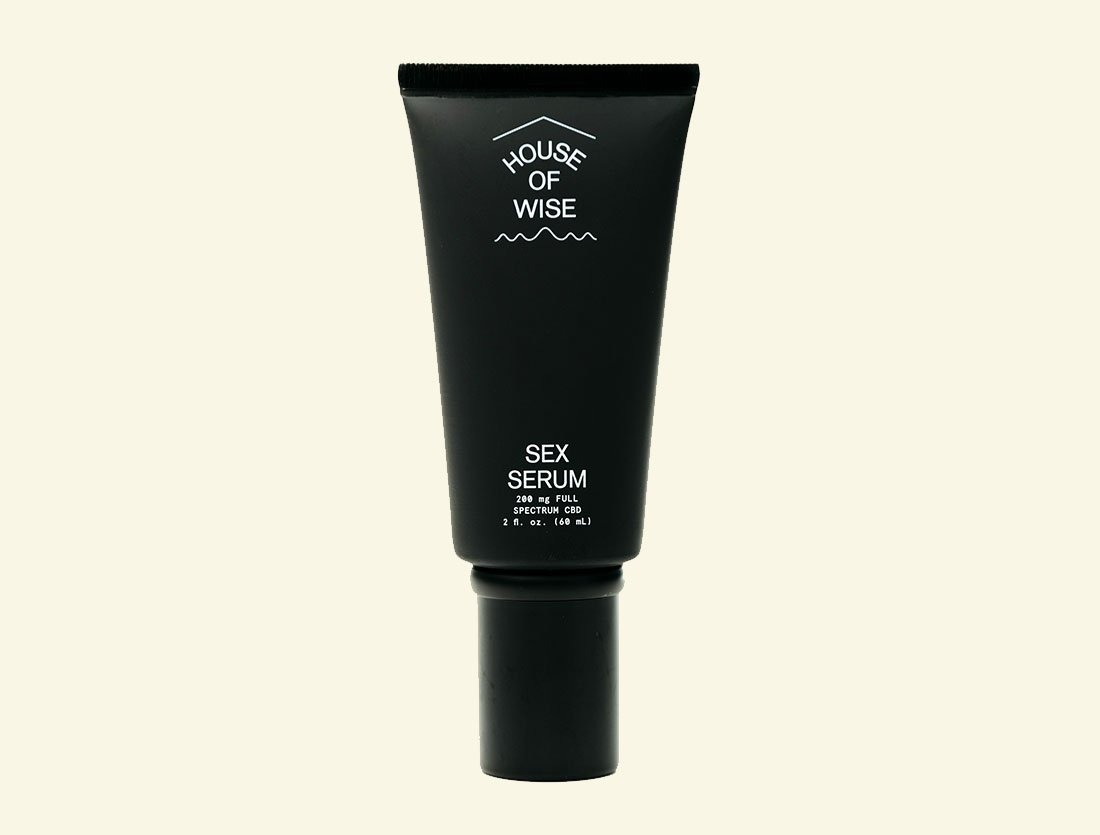 Shop House of Wise SEX CBD Serum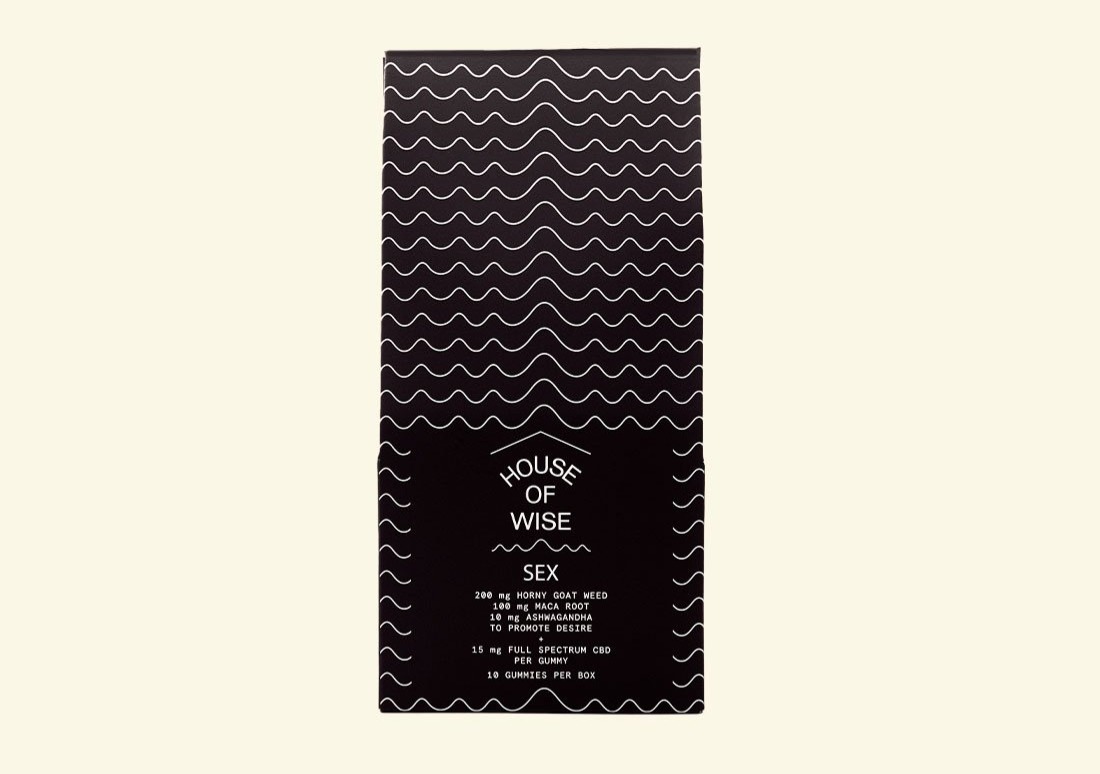 Shop House of Wise SEX CBD Gummies
House of Wise orange-ginger flavored Sleep drops and gummies with melatonin for a good night sleep 
You might already know (and love!) melatonin for its ability to help regulate your sleep cycles. By using melatonin and CBD for sleep, you can have the best of both and get the better quality shut-eye you need to be at your best. CBD Sleep Drops and Gummies have a slightly higher dose of CBD than other House of Wise collections - 25mg - and a yummy orange-ginger flavor that might make it the best part of your bedtime ritual. 
This CBD for sleep with melatonin is vegan, organic, and ethically-sourced, plus a portion of proceeds go toward the Last Prisoner Project. With ingredients you can trust and company values that align with your own, you can rest easy too knowing that using House of Wise CBD Sleep Drops or Gummies is a wise choice.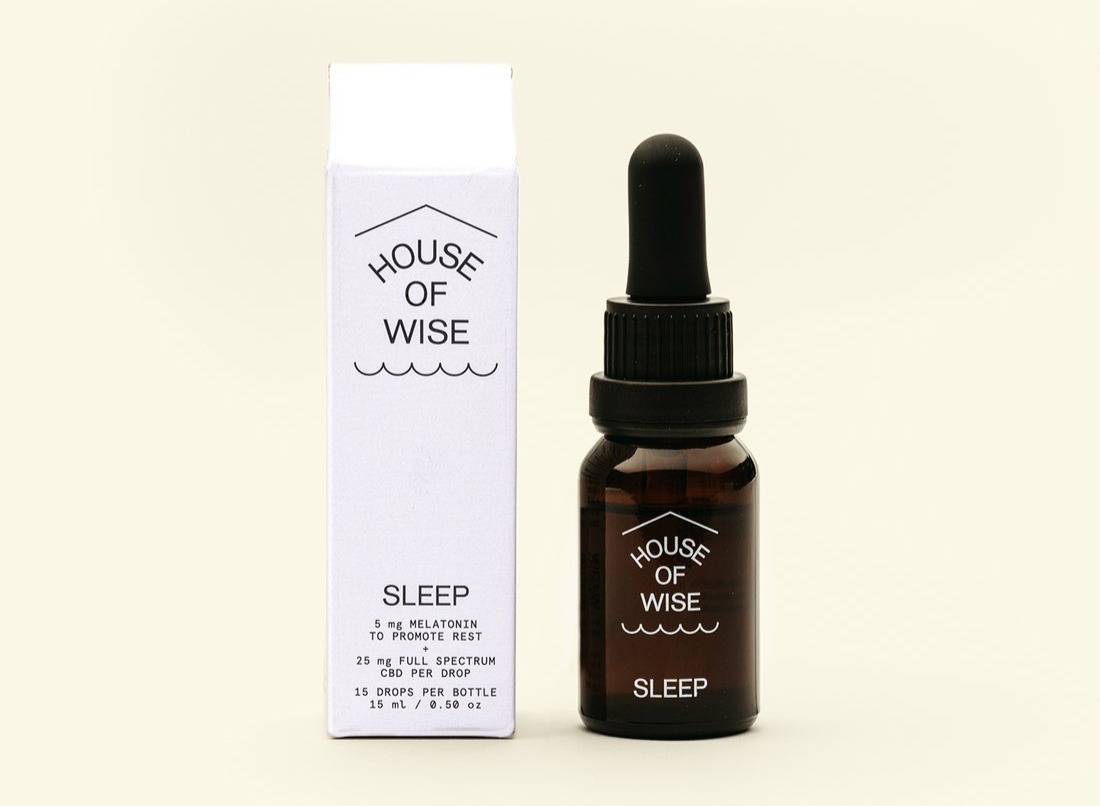 Shop House of Wise SLEEP CBD Drops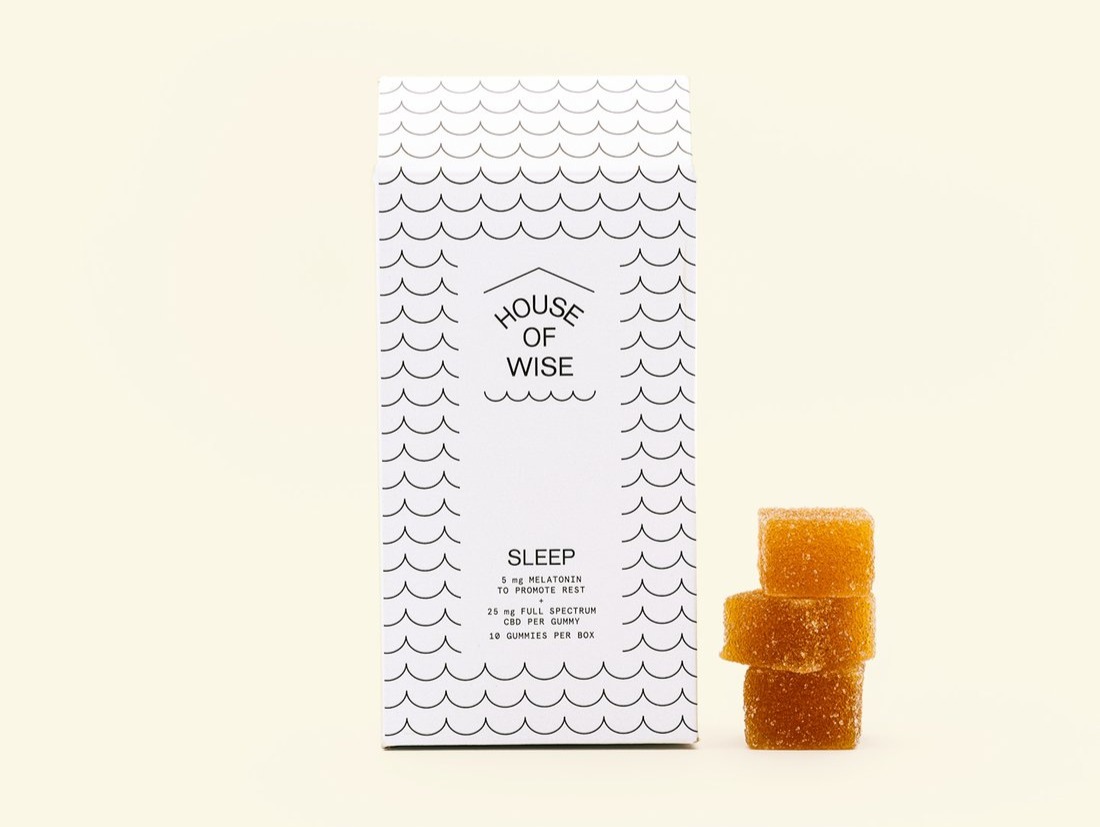 Shop House of Wise SLEEP CBD Gummies
Strength Gummies with B-vitamins and caffeine help boost energy and stamina
House of Wise CBD isn't just for chilling you out - you can also use CBD for strength training and slaying your fitness goals. It's hard enough to make time for the gym some days, but making the time is only half the battle. You also need the energy to get the most out of your workout. Strength Gummies can help you focus and really make it count with a lemon kick and the right blend of CBD. 
They fit easily into your pre-workout routine, and the caffeine and B-vitamins in these gummies give you the energy you need to power through. Beetroot juice is added for the unique ability to help get more oxygen to your blood - meaning greater endurance and less fatigue. Vitamin B3, B6, and B12 also give your cells and metabolism a boost, making this the best CBD for working out and feeling your best.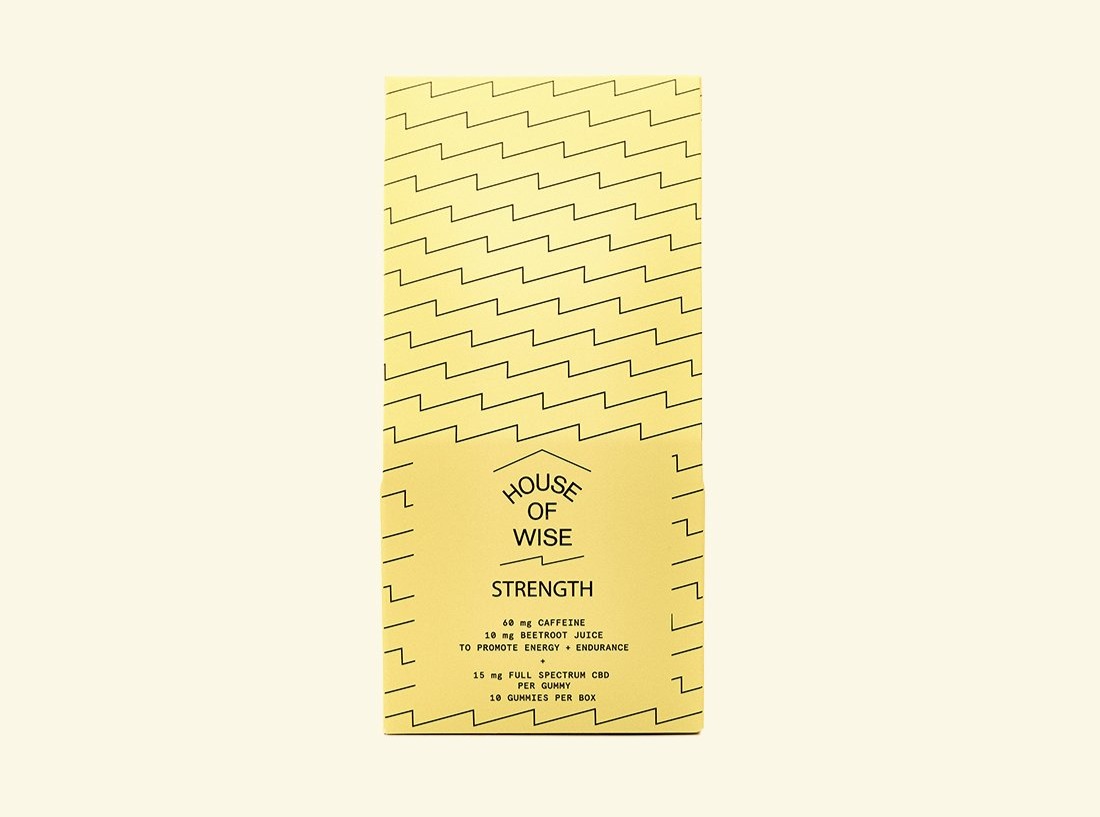 Shop House of Wise STRENGTH CBD Gummies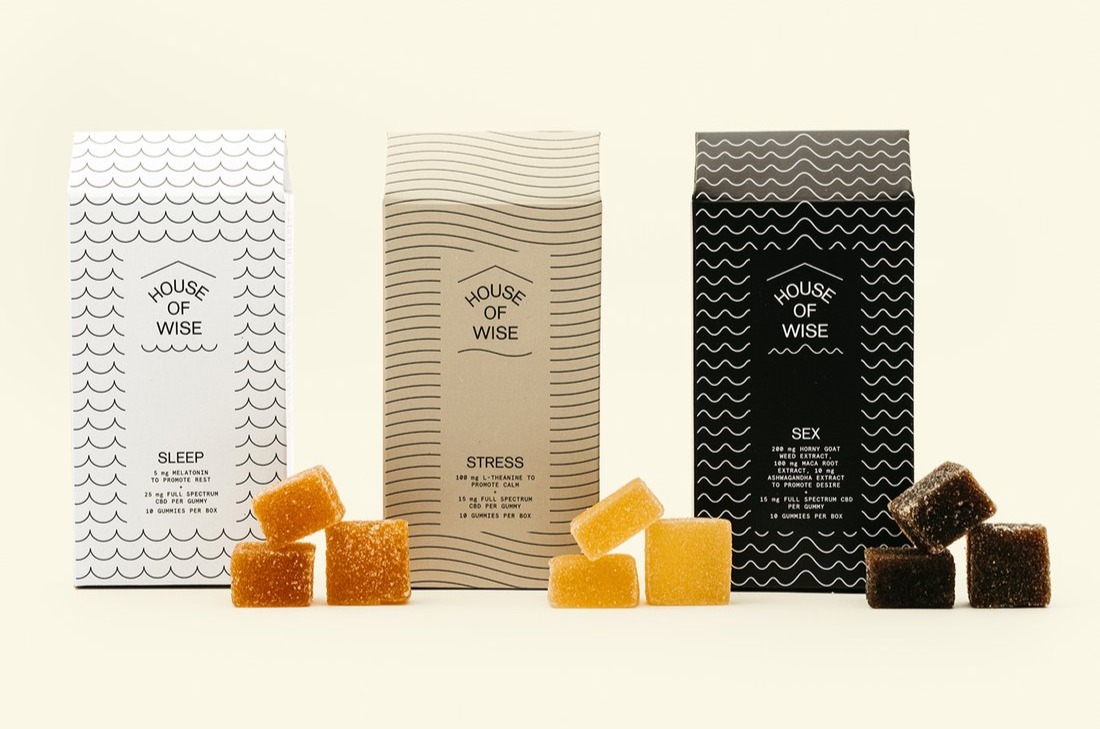 Build your own House of Wise CBD kit
Meet the Founder of House of Wise
House of Wise founder Amanda Goetz was motivated to create a business that empowers women to take charge of their health and wealth. Inspired by Brownie Wise (the woman who created Tupperware parties) Amanda has made it possible for Wise Women to benefit from CBD as she has. And the company's commitment to transparency is clear - you can even view the lab reports for their product QA testing. Plus they're committed to justice - supporting nonprofit Last Prisoner Project with every purchase - and accountability in cannabis retail.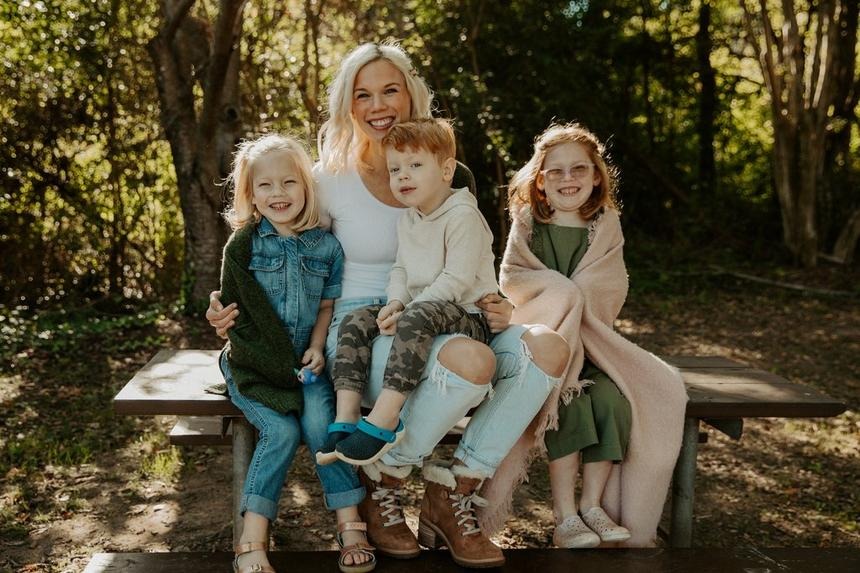 Shipping & Delivery
House of Wise ships to any location in the US within one to two business days. And they offer free shipping for customers who choose a subscription. The standard fee for shipping one-time orders is $5. To learn more about shipping details, check out "Delivery & Returns" on the FAQ page.