Sago Mini Box monthly subscription boxes for preschoolers, makes learning fun
Sago Mini Box packs worlds of fun into award-winning monthly subscription play boxes, with developmental learning activities for kids 3-5, through open-ended play.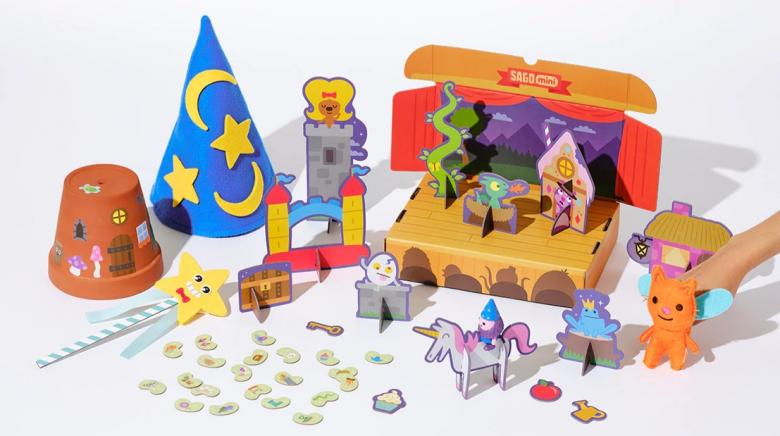 Spark your child's imagination and creativity with Sago Mini Box make-and-play subscription boxes for preschoolers. Each Sago Mini playbox contains three fun activities that let children learn through open-ended play. 
Every month's subscription box features a different theme and collectible Mini Sago character. Activities are developed with experts and designers to be beautiful, educational, and engaging for your child. Plus they're tested by kids, so you know yours will approve. 
And every Sago Mini Box is made with sustainability in mind. Using paper from recycled sources, all activities but the Sago Mini figures are recyclable too.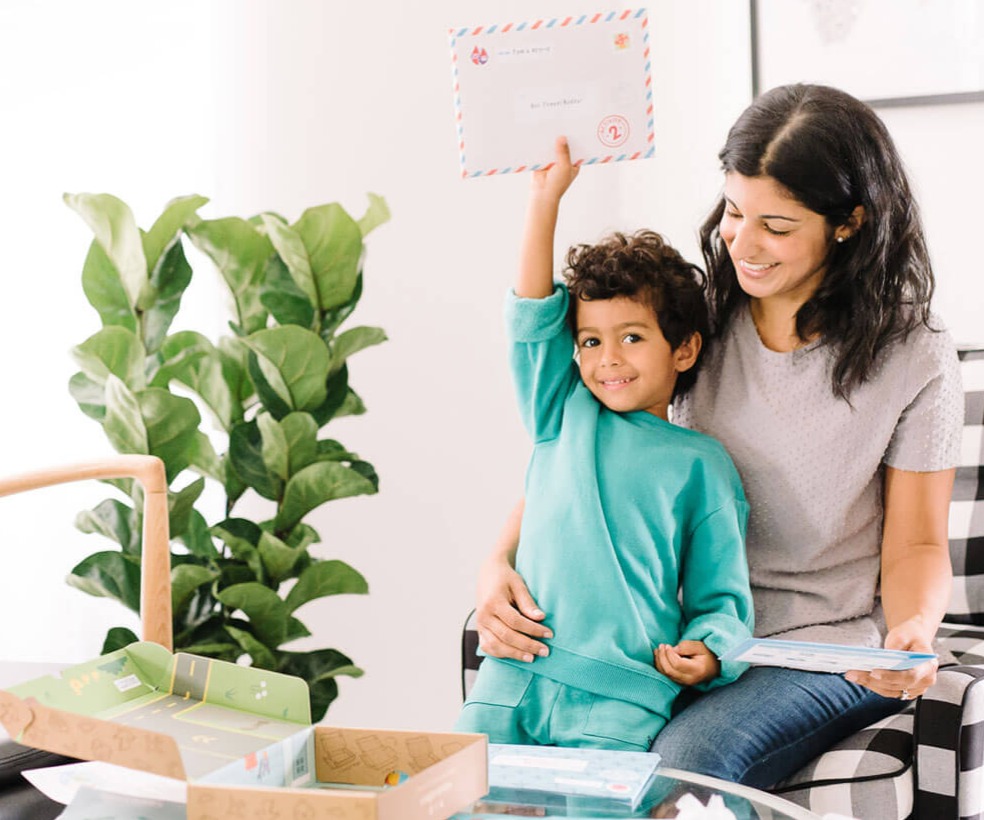 See what's inside Sago Mini Box
Sago Mini Box includes creative activities that your child will play with again and again
Each month's subscription play box includes three different learning activities for kids to make their own DIY creations. Instructions for each activity are simple, and there are no complicated rules to follow. Through open-ended and self-directed play, children learn about their world, practice life skills, and build confidence. 
All the Sago Mini Boxes have letters from the Sago Mini characters, to read and provide ideas and inspiration for play. Plus special learning activities and a collectible figurine that go along with each of the unique themes. 
Kids act out classic fairy tales and put on their own theater show
The Sago Mini Fairy Tales Box flips inside out to become a magical Finger Puppet Theater stage, where Fairy Jinja can perform with Jack's beanstalk, a Gingerbread house, unicorn, and Wizard Tom. Use the story prompts on magic beans and DIY your own magic wand and wizard hat, to play out familiar fairy tales or create new ones.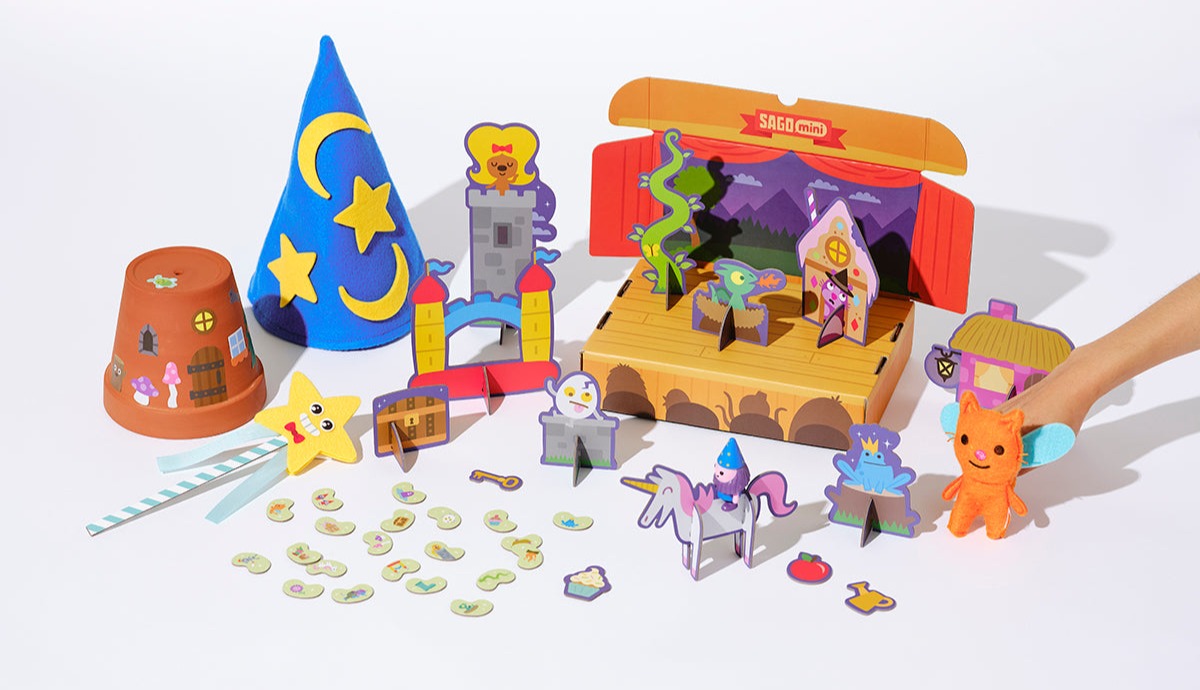 Shop Sago Mini Box Fairy Tales
Sago Mini Planes teach your child world geography, and how to read a map as they travel in their own DIY plane
In the Sago Mini Planes Box, mix-and-match and make your own airplane and travel the world with co-pilot Captain Robin. Fold the box inside out for a runway, and use the full-sized world map poster to pick a destination and practice landing at all the different airports. Help Tom pack putting together his suitcase puzzle, and fill out a passport before setting out on the next big adventure. Put together Jinja's camera and draw photos to remember all your travels.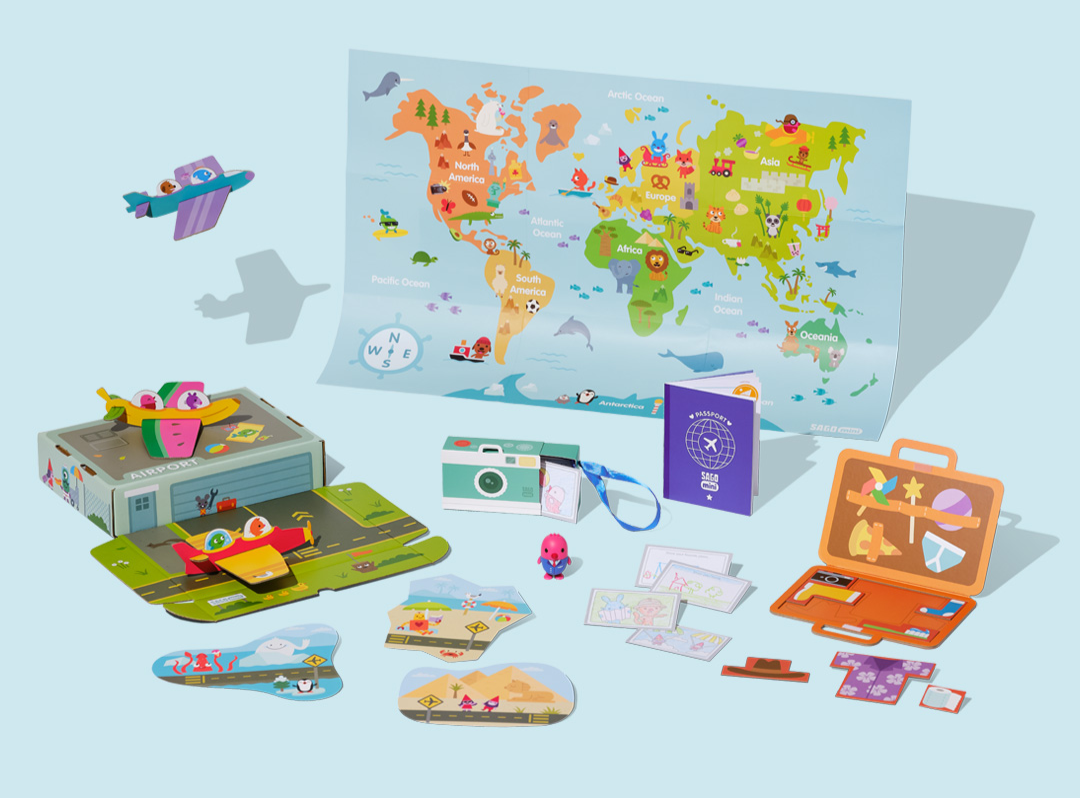 Help your child learn and practice nurturing skills like changing diapers and rocking babies to sleep
Take care of Sago Mini babies in the Sago Mini Babies Box. Build a high chair to feed baby Harvey, with the snack pouch that's also a marker. Load baby Robin up with the pom poms, put on a new diaper, then change it again when it's full. Turn this box's package into a rocking cradle, where you can give baby Jack a bottle for his nap. Includes a collectible Remy to help you babysit.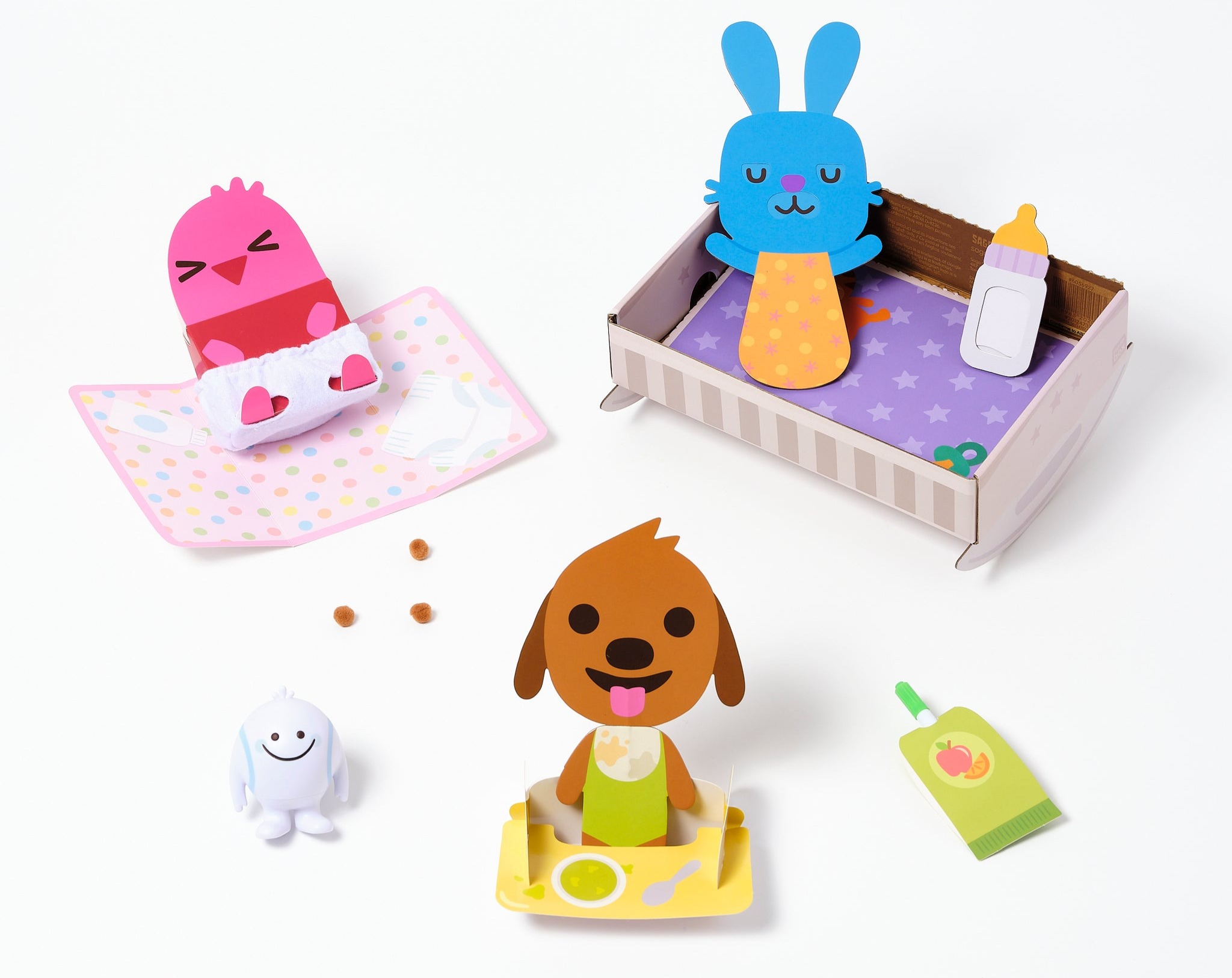 Kids learn about personal hygiene by caring for their animal friends in Sago's Mini Zoo
The Sago Mini Zoo Box has fun activities to help practice hygiene as you care for the wild zoo animal friends. The box becomes a big-toothed alligator mouth, and includes a toothbrush to clean all the cavities off its teeth. Feed and potty train a monkey friend too. Give him a snack, then take him to use the flushable potty and wash hands. Give the lion a new style with included comb, stickers, and wigs. You can use kid-safe scissors that you have at home to give him a (supervised) fresh haircut too. Comes with a collectible Penny zookeeper figurine.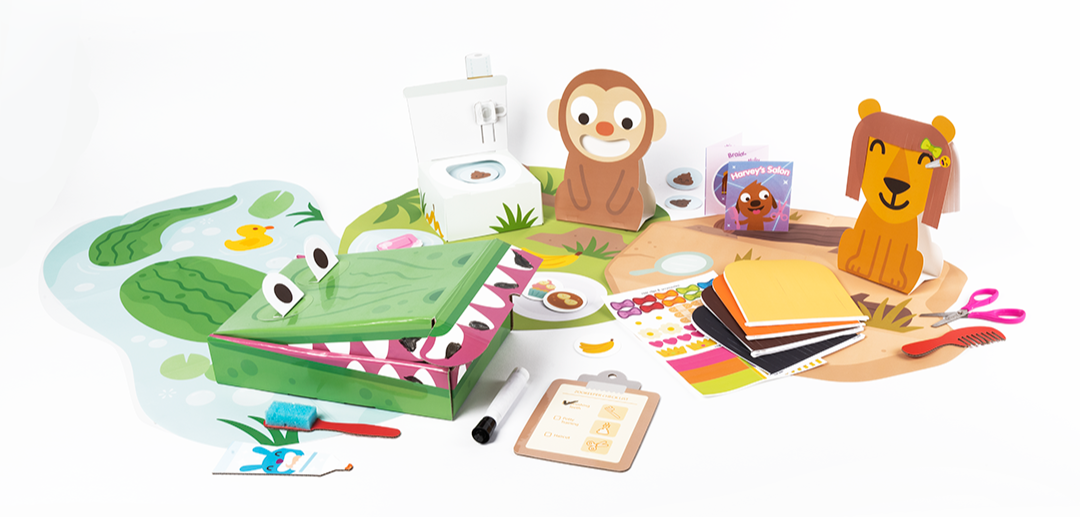 The Sago Mini Space Explorer Box teaches kids about the planets in our solar system while they play astronaut
The Sago Mini Space Explorer Box turns inside out and has attachable straps to become a wearable jet pack to with the cloth space helmet. Learn the order all the planets go in and even play hide and seek with them. Do your own space travel with the rocket you build and decorate, then put together the launchpad to send your rocket flying with collectible Neville astronaut inside. Pick up kitties from space daycare with the UFO collector game too.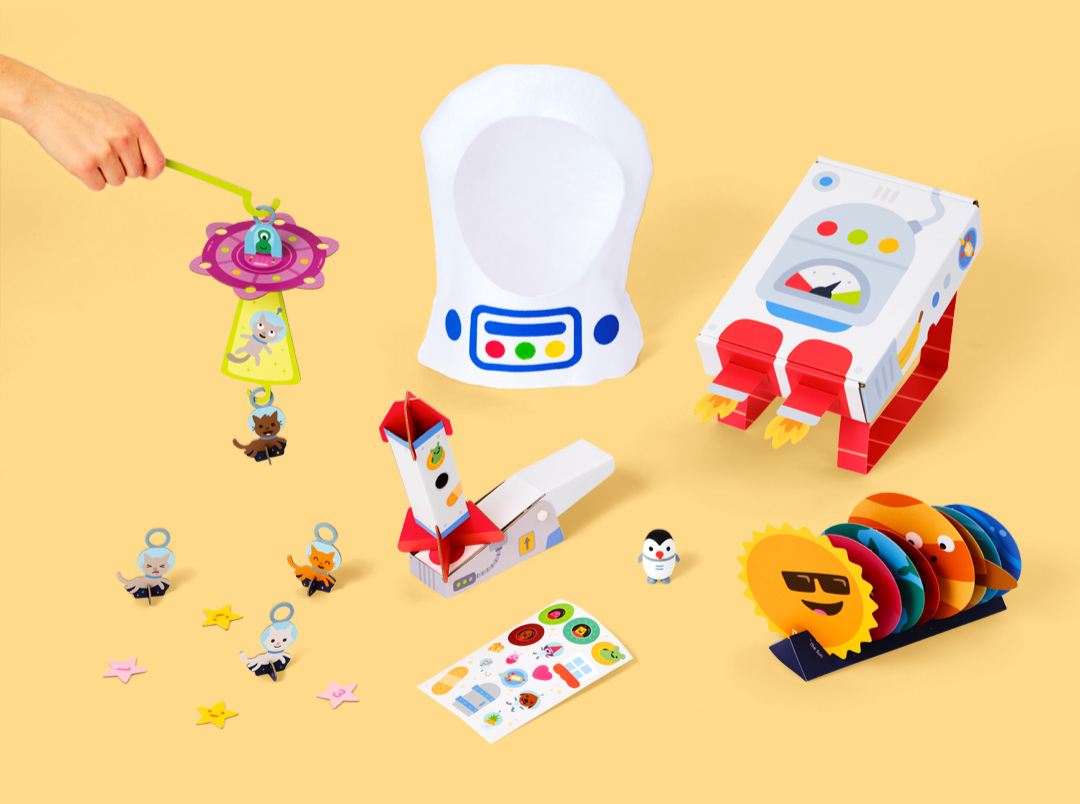 Shop Sago Mini Box Space Explorer
Kids assemble and design their own unique robots with the Sago Mini Robots Box
Help your Sago Mini friends build robots with the Sago Mini Robots Box. Reassemble the robot parts in a mix-and-match puzzle. Dress up a favorite stuffed toy in the robot costume with helmet and stickers. Comes with a mini Hugbot character figurine and gears to make a dancing robot out of the shipping box.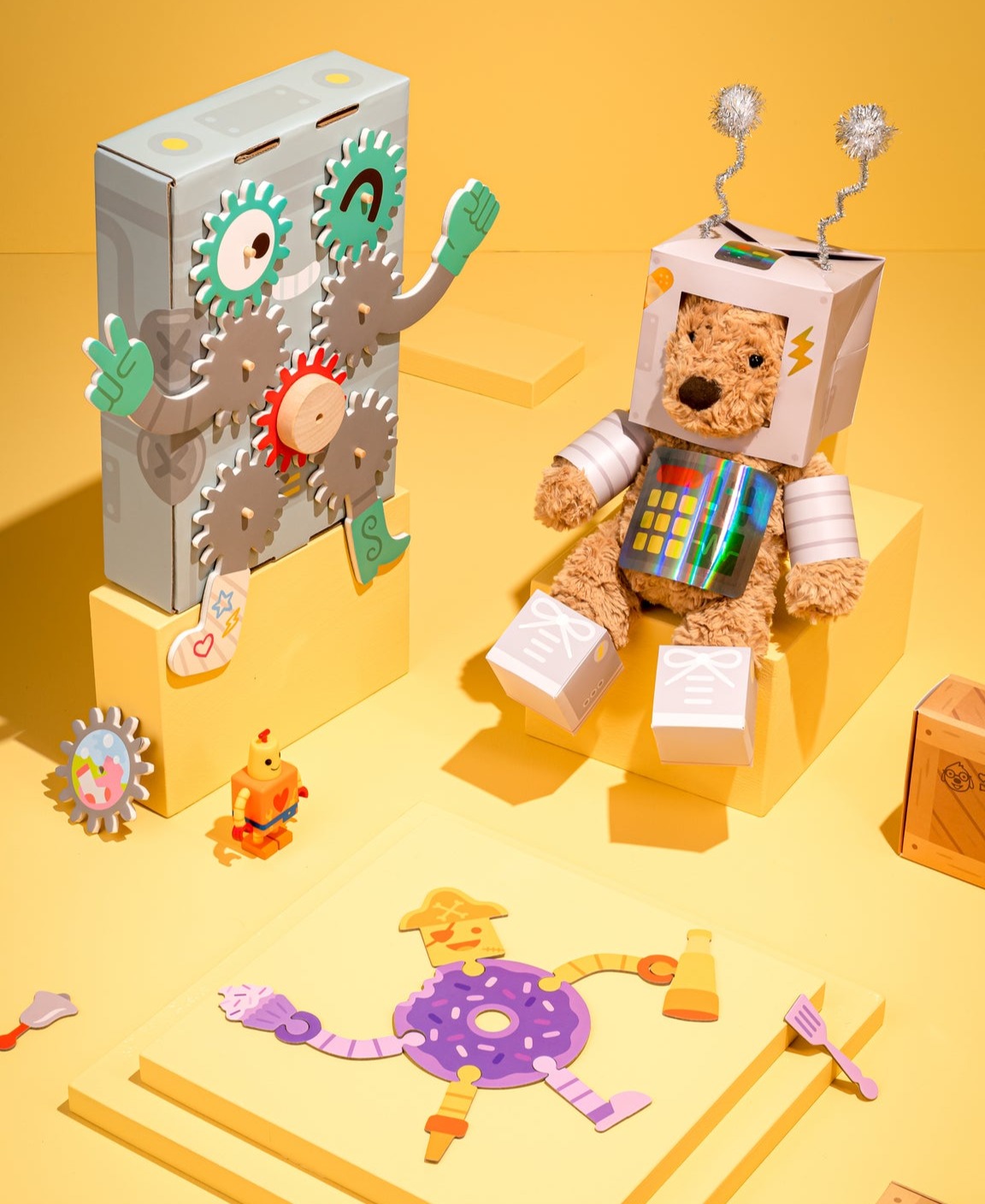 Kids get to build, haul, and smash with a dump truck and wrecking ball crane
With the Sago Mini Trucks & Diggers Box, your child can build a working dump truck for Squeaky to drive. Make boulders to crush, load them up in the truck and dump them out to make room at the build site. Color in the map of the construction site and then get ready to build. Turn the box into a wrecking ball and crane, and construct a tower to knock down.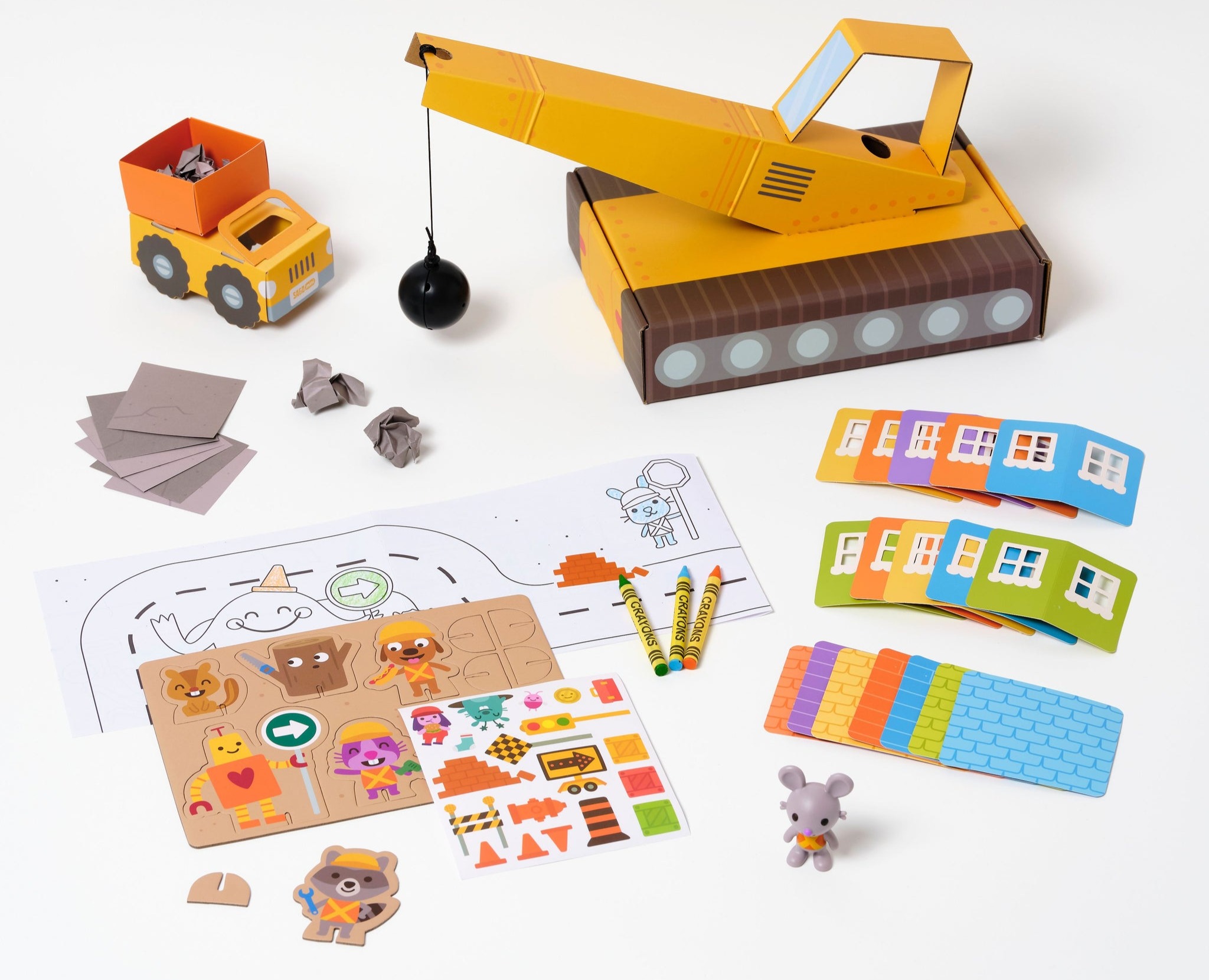 Shop Sago Mini Box Trucks & Diggers
Personalized Sago Mini Box subscription plans make great gifts for imaginative kids
You can choose to get all the Sago Mini Box bundles with a subscription plan that works for you. Select a monthly plan or save with an annual subscription for the full 12 months of Sago Mini play boxes. 
And you can order more than one subscription box, and personalize each one if you have more than one child to shop for. If you're buying the Sago Mini Box subscription as a gift, you can choose a subscription for 3 months, 6 months, or a year. And you can get the code to give it yourself in person, or have the code emailed to your recipient.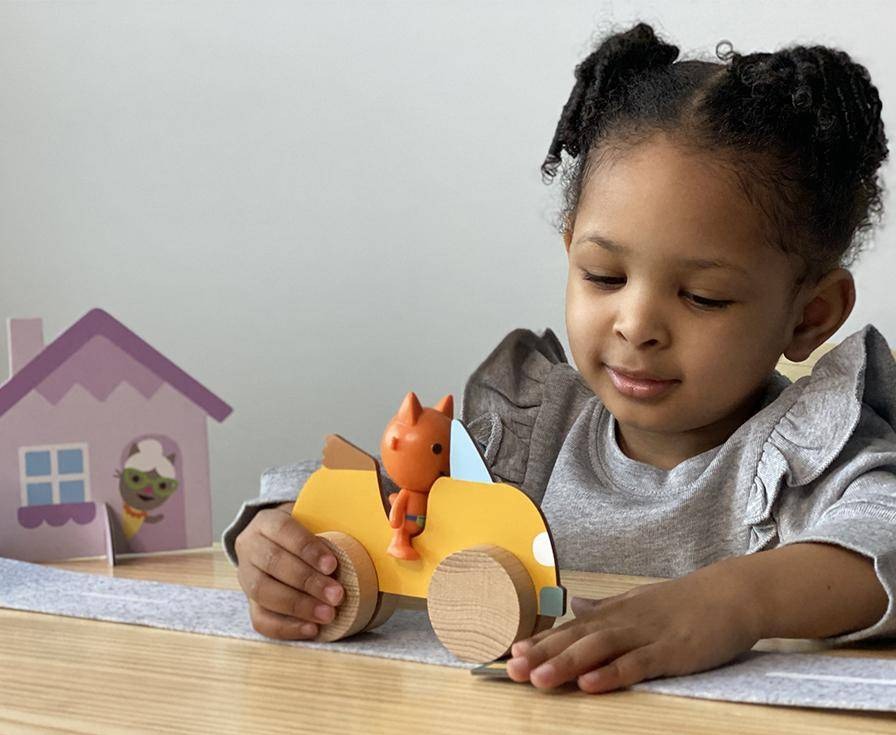 Shop Sago Mini Box Subscription Plans
Meet the Founder of Sago Mini Box
In 2013, Jason Krogh founded Sago Mini in Toronto, Ontario to beautifully design educational apps and toys for kids. Including Sago Mini games and the Toca Life Box for kids 6-11. 
Now he's bringing the innovation and commitment to quality you expect from Sago Mini to the award-winning Sago Mini Box.
Jason and his team at Sago Mini Box are creating enriching experiences for young kids through child-led play with an eye for creativity, laughter, and magic in every detail.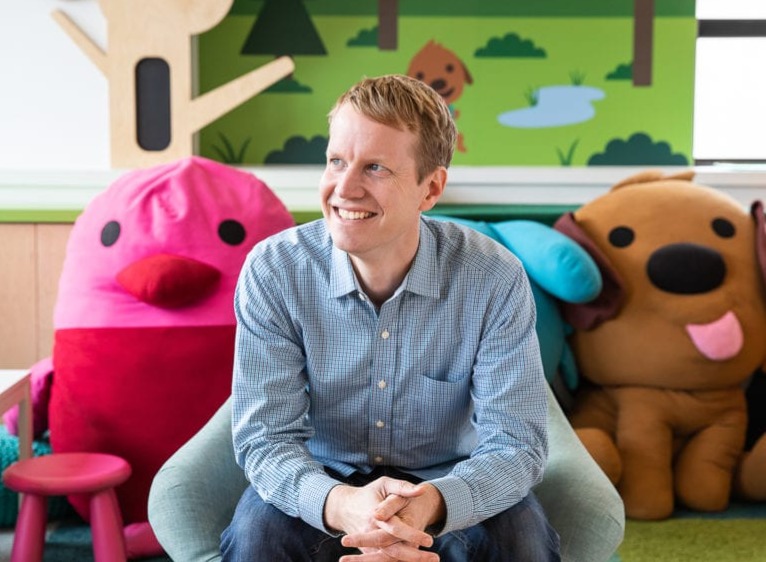 Shipping & Delivery
Sago Mini Boxes ship to anywhere in the continental U.S. You can track the status of your shipment from your account too. Sago Mini subscription boxes are delivered around the 15th of every month. Visit the SHIPPING page for more details.