Wisconsin Apple Picking Is The Perfect Late Summer Activity For The Whole Family
A short drive from Madison, Milwaukee, or Chicago, The Apple Holler Orchard in Sturtevant, WI has it all, from rows of delicious apples to fun farm animals. Kids love it!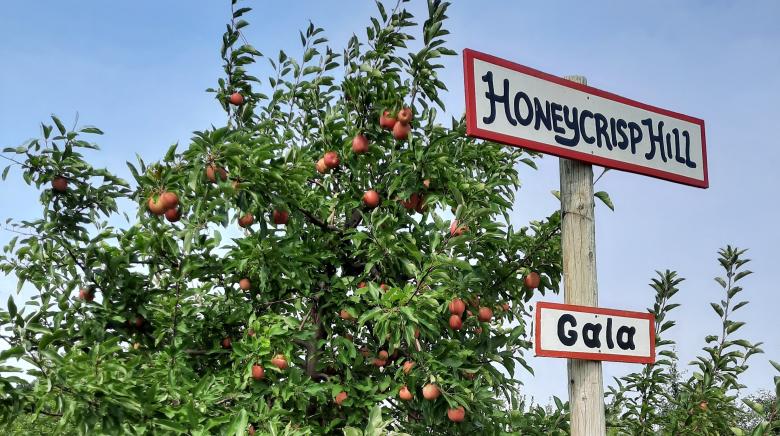 Want a day of socially-distanced family fun that everyone will enjoy? Try apple picking in at the Apple Holler Orchard in Sturtevant! 
Many Ways To Enjoy The Apple Picking Season
The family-owned farm park and orchard in southeastern Wisconsin has tons of ways to enjoy the outdoors and nature's bounty. Besides the main event - apples you can pick and eat right off the tree - there's also a restaurant, cafe, and bakery. So you don't have to venture out into the orchard to get a taste of those fresh apples.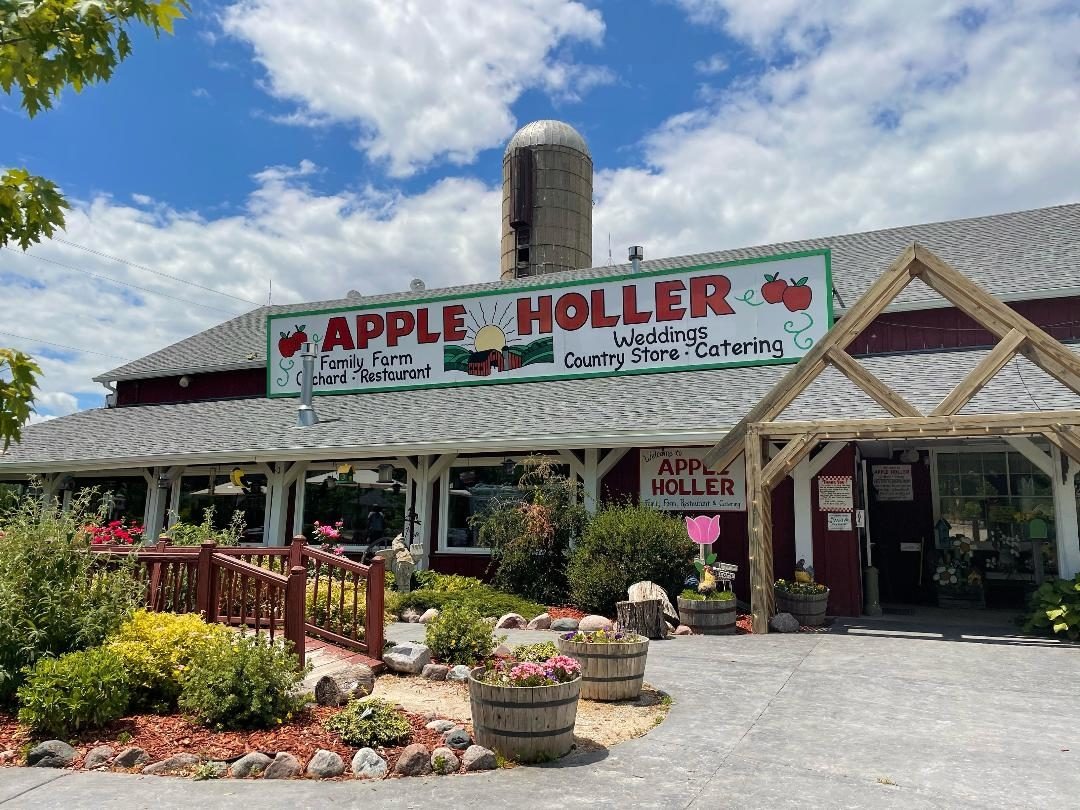 And for kids of all ages (and kids at heart!) there's a corn maze, tractor train, and lots of fun places to take photos. The "Golden Goat Bridge" is an extra fun way to make new friends. There are chickens and a duck too! If you decide to head into the orchard, you'll have the option to choose from different sizes of picking bags to fill up with apples. Once you purchase yours, don't forget your receipt! You'll need it before you enter and as you leave. 
Guests are given a handy guide map and list of all the varieties of fruit that are ripe and ready for picking. Not sure about the difference between a Gala and a McIntosh? Never heard of a Gingergold? It's all there, from how they look to how they taste and exactly when they'll be available. You might even be able to snag some pears, if you time it right. They should be ready in mid-September. 
How To Pick Your Own Apples
If you've never picked your own apples before, you might be surprised to know that you can't just yank the fruit off the tree! There's a technique, but don't worry - it's easy. All you need to do is pull up on the apple and twist until the stem comes loose. You don't need to shake or pull hard - that can actually send other fruit falling to the ground, maybe even before it's ready! But the twisting method isn't difficult - even a toddler can do it!  
There's lots of room for toddlers or kids of any age to get out some of their plentiful energy too. Just watch for the tractors! You don't have to walk through the orchard to get to the trees. The tractor-trains run often to give visitors a lift from the entrance to the other side of the orchard. It's not too far, but if you're not in the mood to walk, it's a great option.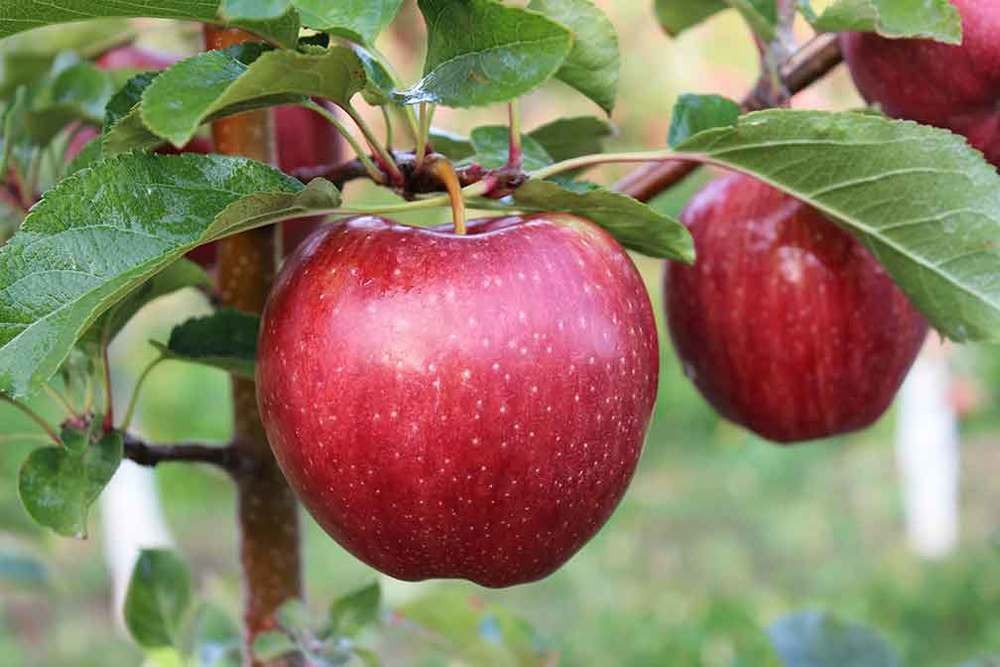 Getting Ready To Go Apple Picking With Little Ones
While strollers are permitted, keep in mind the terrain may be rough. It is a real orchard, after all, and there are lots of bumps and ridges. Unless your stroller has 4-wheel-drive, you might be better off leaving it in the car. And whether you've got a stroller or a bag, keep your apples in the picking bags purchased. Remember that receipt you were supposed to hold on to? That will be checked, and your bags might be too. 
It might be a good idea to keep a couple of bottles of water on hand, so you can wash your fruit before eating it. And you can eat it while you're picking, that's one of the best parts. Just make sure you eat or keep what you do pick. 
If you need to take a rest, you can hang out at the tables over by the enchanted forest at the other side of the orchard. This is where the tractor will drop you off if you decide to hitch a ride. The forest is a lovely place to get some natural shade, and take in the beauty of the orchard. On your way out, be sure to stop by the gift shop to take home a memory or extra treat for someone special.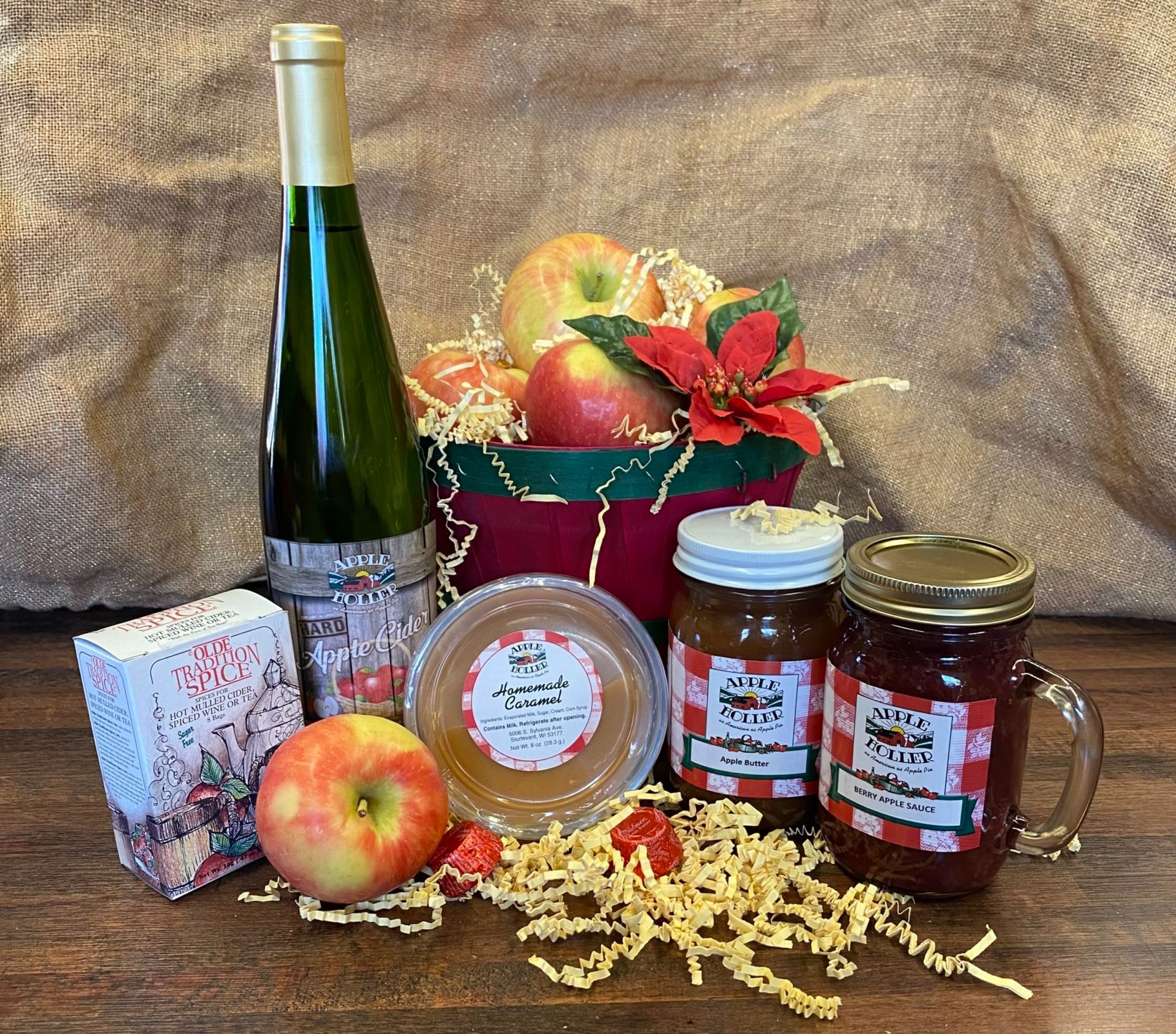 Enjoy A Day Of Farm Park Fun
Before you go, be sure to check the weather too. We got back to our car just as the rain started! If it doesn't work out when you plan to go, you can always try again. After all Apple Holler is just a short drive away if you're looking for a great apple orchard near Chicago, Milwaukee, or Madison. And it's a wonderful way to reconnect with nature and your loved ones.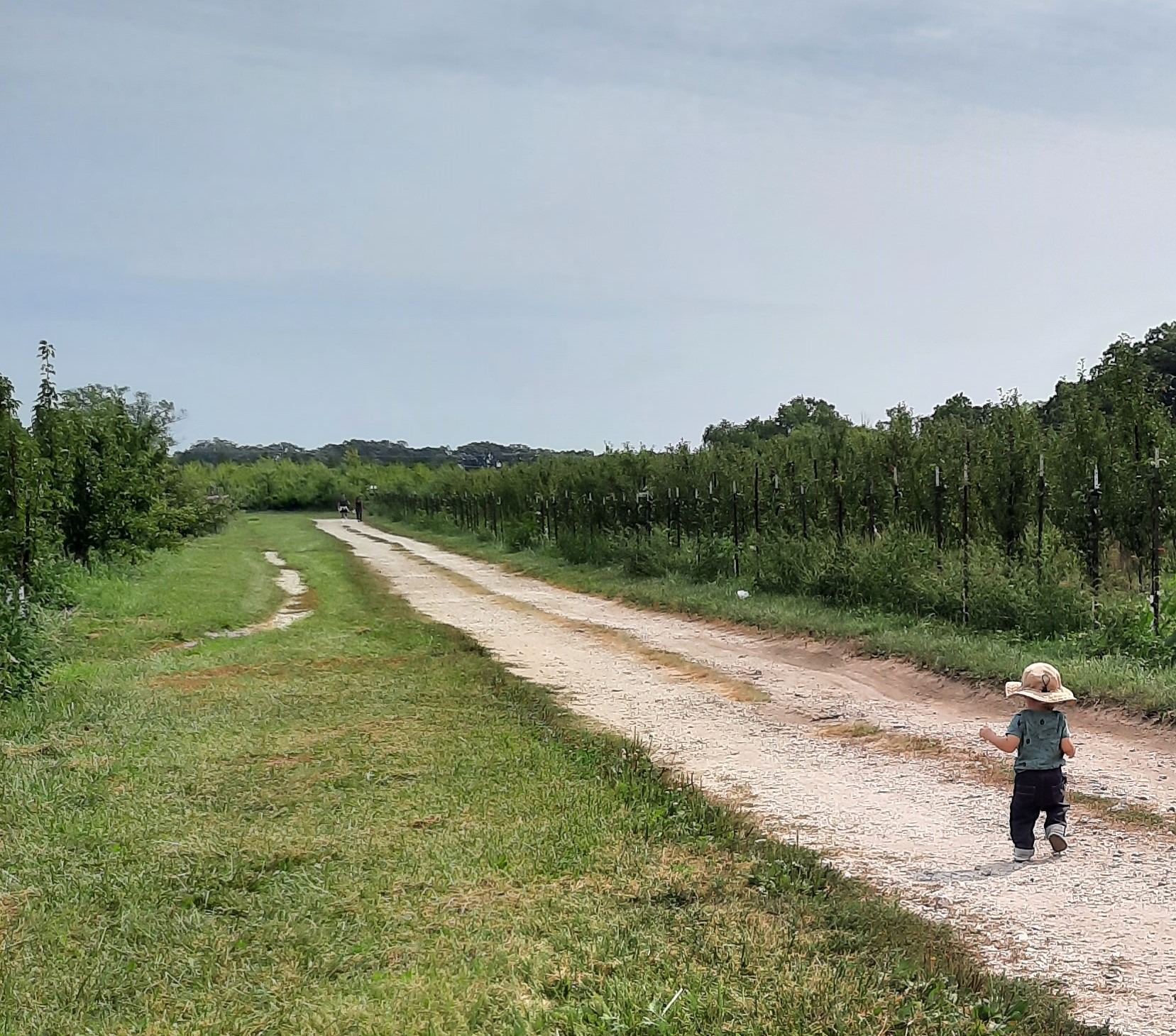 Check it out!