KerfCase crafts beautiful, sustainable mobile phone cases out of reclaimed wood
KerfCase, based in Pittsburgh, PA, marries natural materials with modern technology using meticulously crafted, reclaimed wood to create phone cases and more.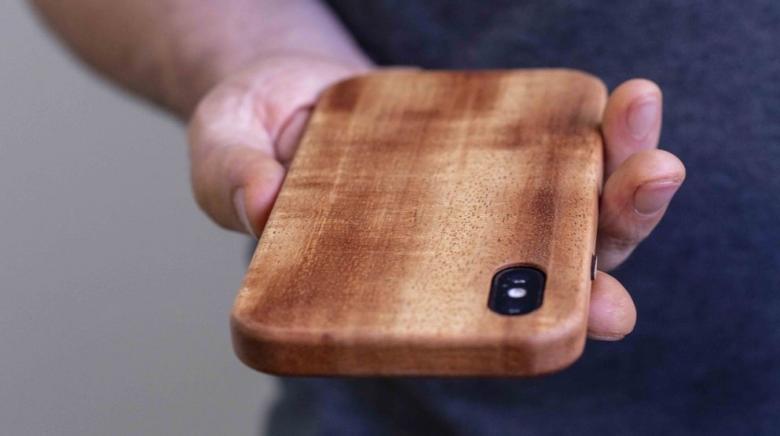 Built in the Steel City, KerfCase is carving out the future of beautiful, hand crafted sustainable phone cases 
Pittsburgh was once a manufacturing metropolis—raised on steel, coal, and grit. But the blue-collar city has undergone a renaissance while keeping its values, becoming a high-tech hub and a forward-thinking, small business epicenter. 
KerfCase is the prime example of the marriage between old-school Pittsburgh attitudes and progressive principles. They began by trying over and over again to create the perfect wooden case. And that tenacity combined with old-school grit has paid off.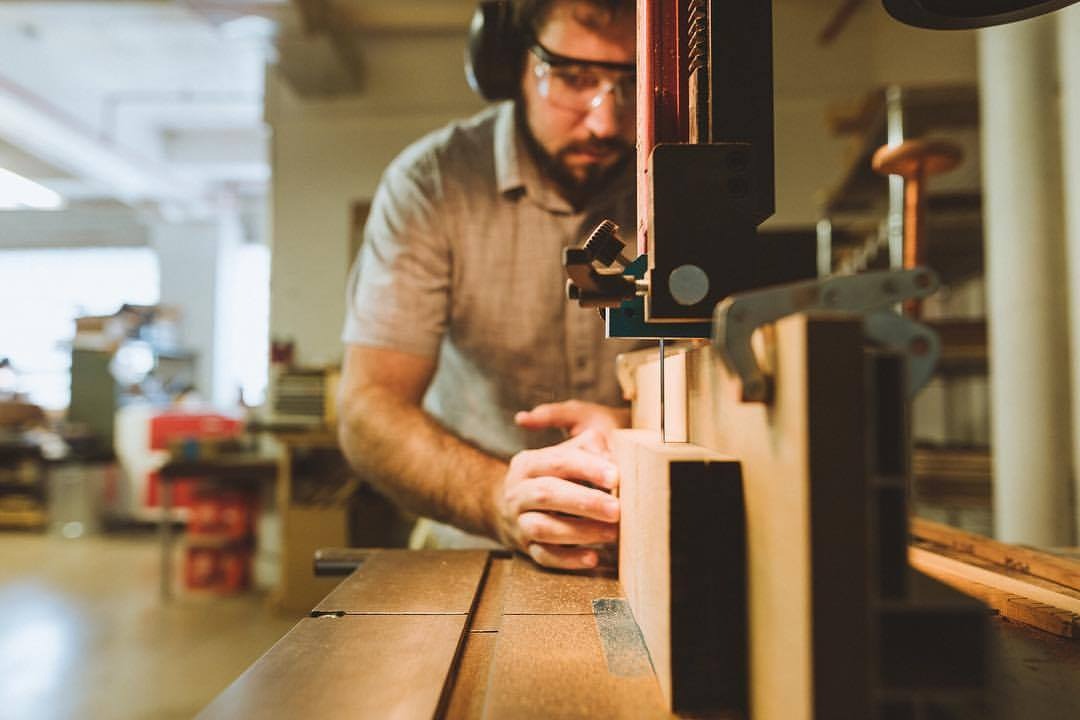 The design and development of new ways to make wooden iPhone cases was the original mission of KerfCase, and in 2017 they expanded to include the Google Pixel. After the first expansion, they began to experiment with fabricating cases to fit other brands. Today, their product lineup not only includes cases for most major brands, but they also craft beautiful card wallets, pencil cases, laptop covers, lamps, phone docks, chargers, and more.
In early 2020, KerfCase moved from a shared facility to their own space in Wilmerding PA, a small manufacturing town about 12 miles east of downtown Pittsburgh. The new facility is in a historic building that spent nearly 80 years as a church. The building has been beautifully repurposed into design, production, and office space. 
One of the main principles of KerfCase is to waste as little as possible in an increasingly wasteful world. Not only does KerfCase recycle materials, but they have a partnership with Urban Tree which sources felled trees in the local Pittsburgh area. These fallen trees, which would otherwise have been burnt or turned to mulch, are the prime materials for creating strong, environmentally-friendly phone cases. 
KerfCase also uses reclaimed wood such as unused flooring and other recycled wood products from around the US to create an array of colors and striking wood grains for their customers to choose from.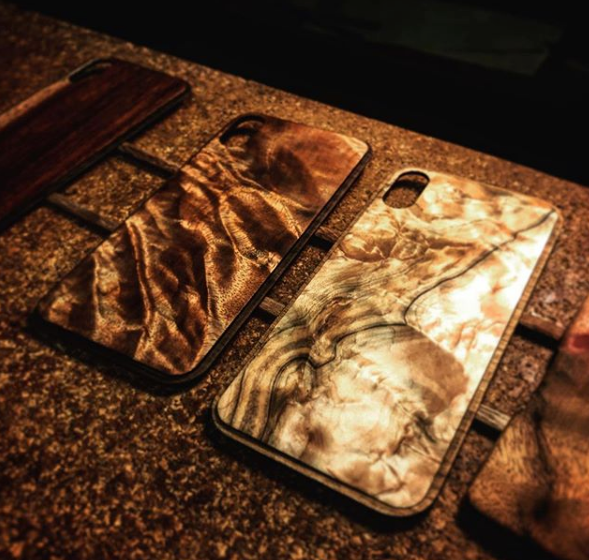 KerfCase is acclaimed by international publications for the workmanship of their handmade phone cases
As we forge into an uncertain future, sustainability has become the trend, and for good reason. That is part of the reason that KerfCase has received accolades from international publications. But that's not the only reason.
KerfCase phone cases are incredibly stylish, combining natural materials with today's technology. Not only do KerfCase phone cases look striking, but they are highly functional. KerfCase lines their premium cases with ultra suede, protecting your tech from everyday wear and tear, including the occasional drop.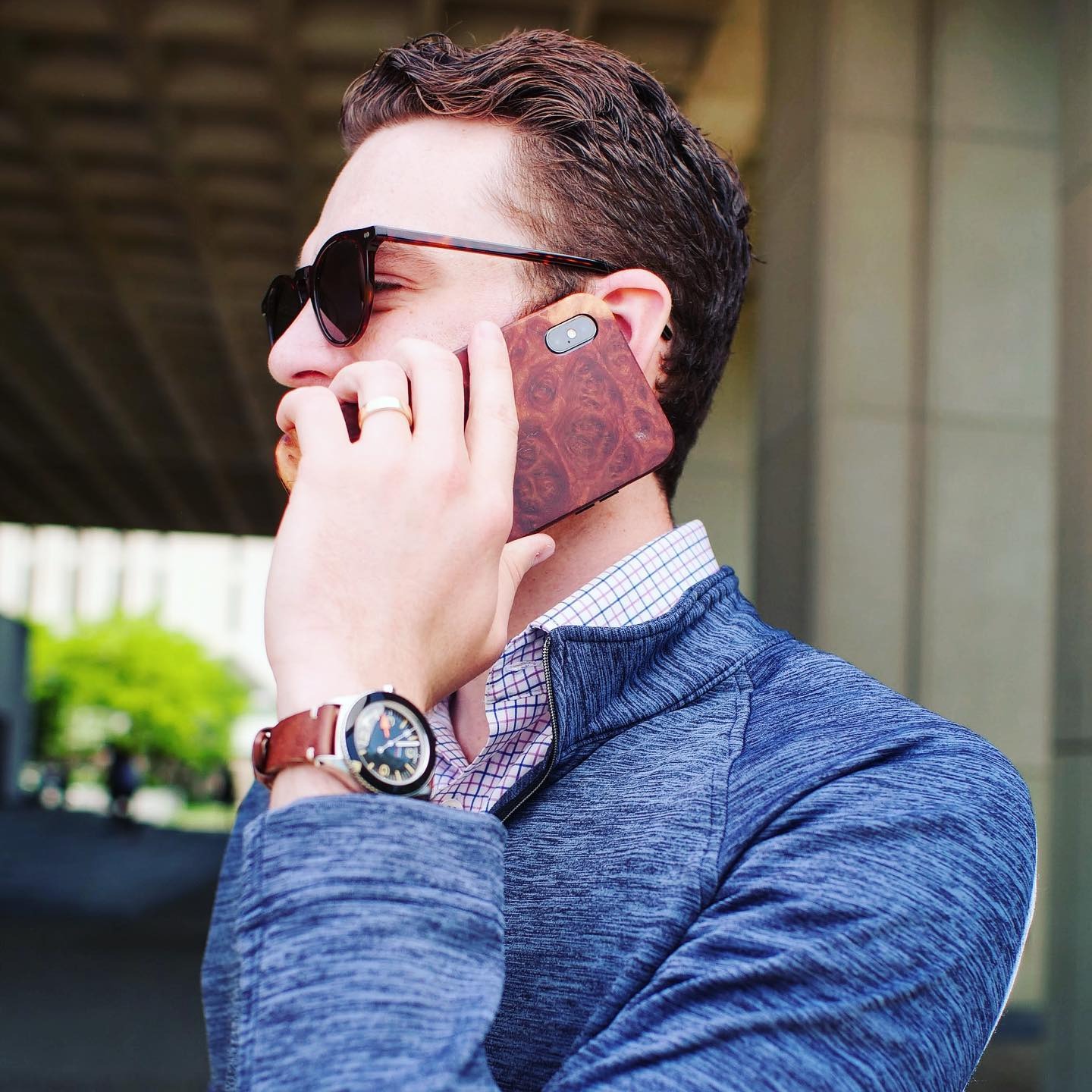 The combination of sustainability, style, and function is why KerfCase phone cases have received glowing reviews from GQ, The Wall Street Journal, Tech Crunch, and Elle, among others. But the most telling reviews of the quality of KerfCase comes straight from their customers.
Many KerfCase users feel that they are standing out from the crowd in terms of style, while also avoiding the usage of harmful plastics. They even offer limited-edition cases from their smaller, more rare selection of reclaimed wood. And they are experimenting with other sustainable materials to create more designs with wow factor.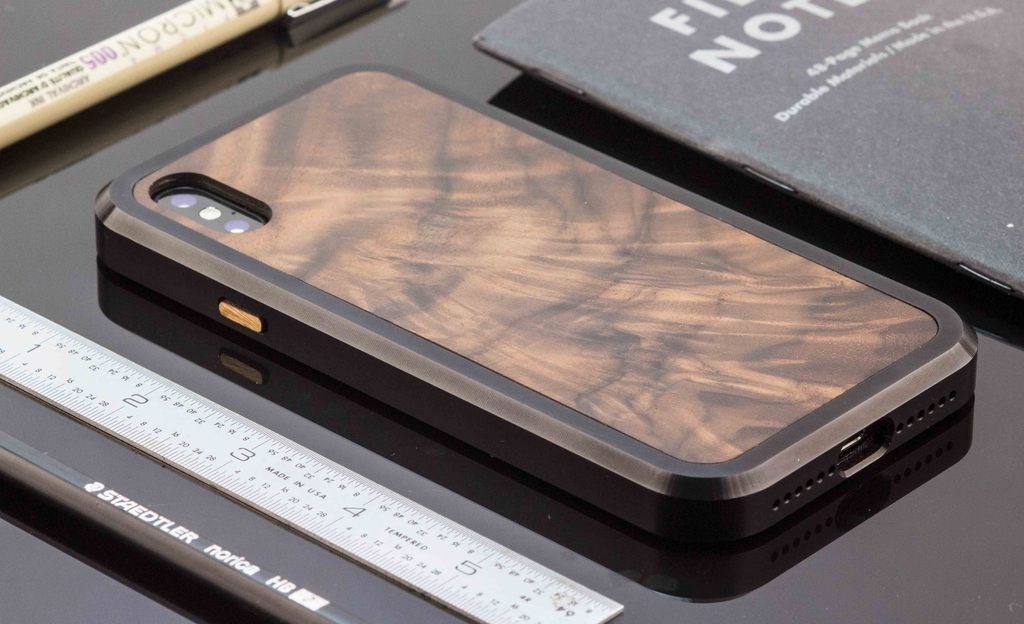 Shop Limited Edition phone cases
KerfCase is not only durable, but each case also comes with a lifetime warranty and repair program
Chips and cracks happen, even with the most durable of natural materials. That's why KerfCase offers a lifetime warranty and repair program. Each KerfCase product is meticulously crafted and individually tested, but wood products may wear slightly over long periods of time, and this wear may affect the color, texture, or fit of each case.
In most cases, these little cracks and signs of wear can be repaired. Simply send a photo of the damage to KerfCase, and they will examine the damage and make plans to repair it. In the rare case that they cannot repair it, they can replace it at a remarkable discount.
For those who may be extra clumsy with their phone, KerfCase recommends their metal-wood combination cases. But with regular care, the all-wood cases are, in fact, built to last.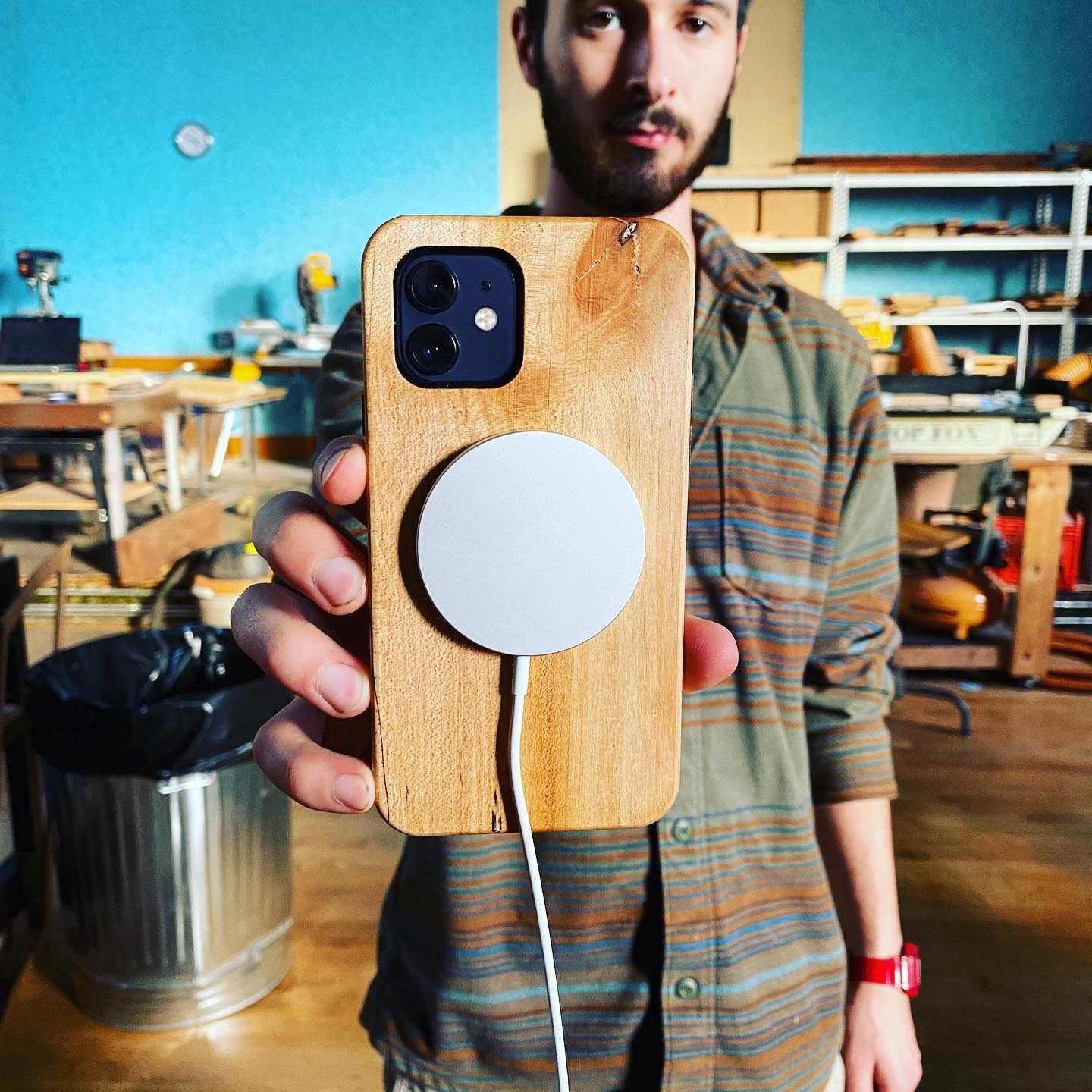 KerfCase offers free USPS shipping within the US. Since most items are made to order, shipping can take up to 7 days from the confirmation date. Also, please be patient with freight, considering Covid-19.
KerfCase also offers international shipping. Shipping costs depend on the price of the order, but most generally arrive between 14-18 days unless you opt for express shipping.
Customers outside of the US are responsible for all taxes and duties imposed by their country for imports. Fees will vary depending on the destination country.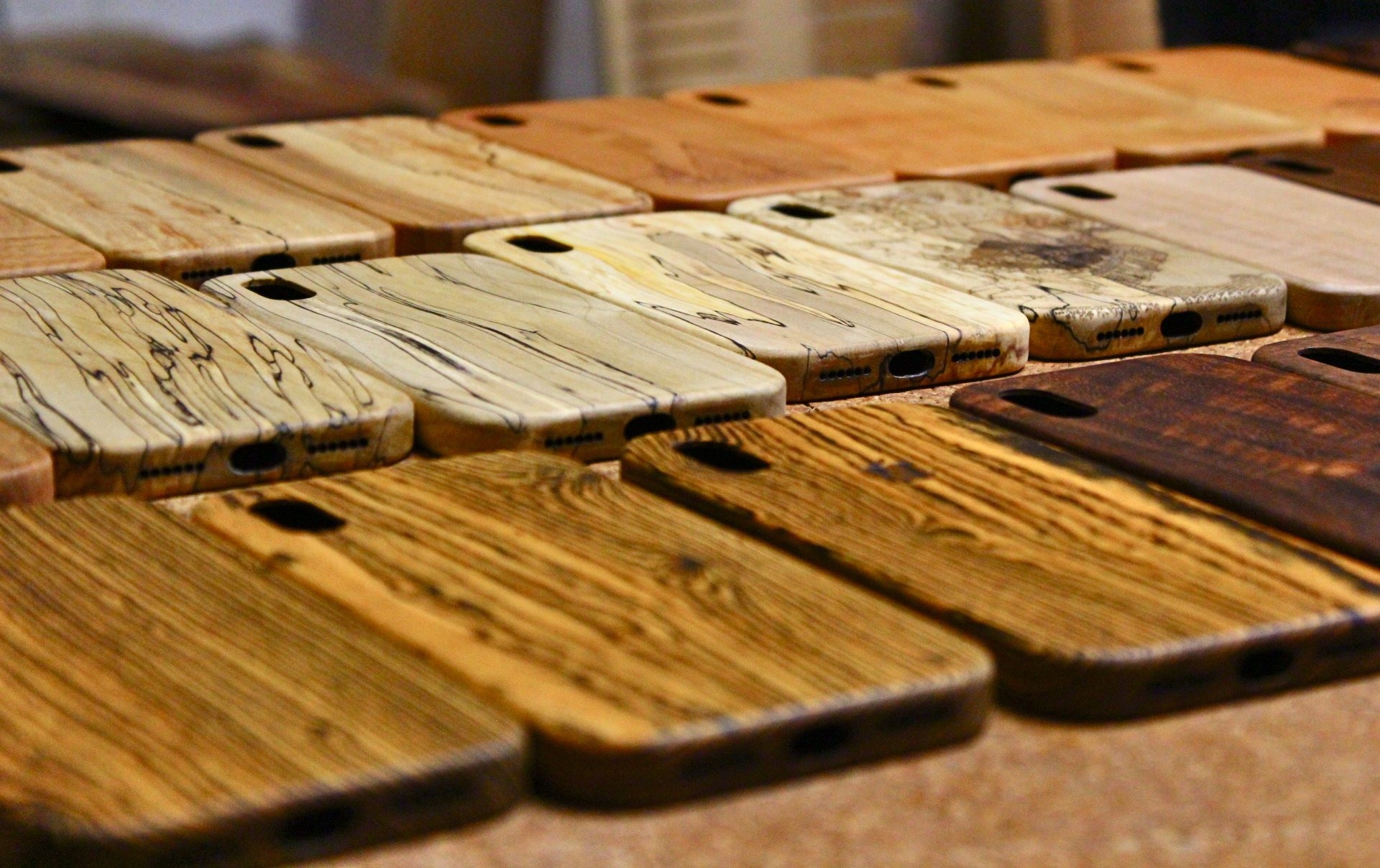 If you are in the market for a phone case and hate the idea of using non-sustainable plastics, KerfCase may be the right product for you. Because they use afterpay as a payment option, KerfCase phone cases can be affordable for all.
Shipping & Delivery
KERF Case ships worldwide using the United States Postal Service and FedEx where applicable. They currently offer express or expedited services which can be selected during checkout. All USPS items are free when sent domestically and include a tracking number. Every case is custom made to order. Your case should arrive within 2-4 business days within the U.S. after your shipping confirmation email is sent (with the exception of some remote locations).  Check their SHIPPING page for more details.