Jennifer Adams handcrafted luxury cotton towels, bathrobes, sheets & duvet sets
Choose Jennifer Adams for ultra-soft cotton bath sheets, duvet covers, pillows, sheet sets, towels and bathrobes that wrap around you to help you sleep.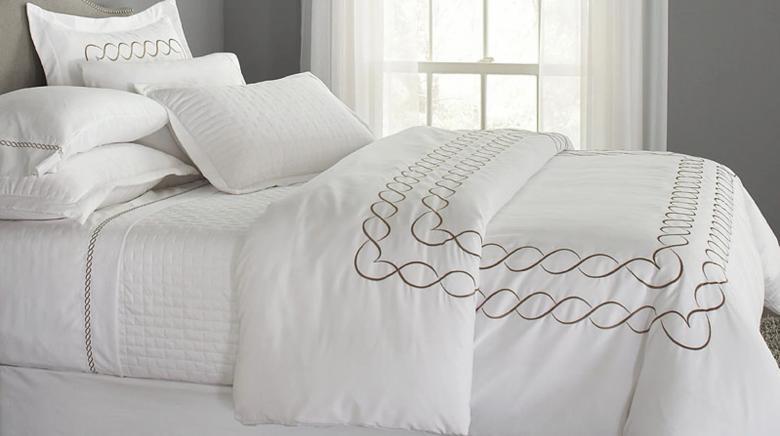 Jennifer Adams was created with one mission in mind. To provide handcrafted 100% cotton sheet sets, luxury quilted blankets and cotton deluxe pillowcases that guarantee a restful night sleep. In addition to their fabulous bedding collection, Jennifer Adams has also designed ultra-soft, luxurious cotton bath towels, hand towels, cotton facecloths and bathrobes for the bathroom with scented wax candles, signature throws and handcrafted decor for the living room.
Jennifer Adams strive to help you create a peaceful haven for your bedroom while maintaining  super stylish designs. From slipping into the softness of the  cotton sheet sets by Jennifer Adams, laying your head down on one of the Jennifer Adams super comfy pillows and keeping warm in their matching duvet covers.  Sleep never felt so good.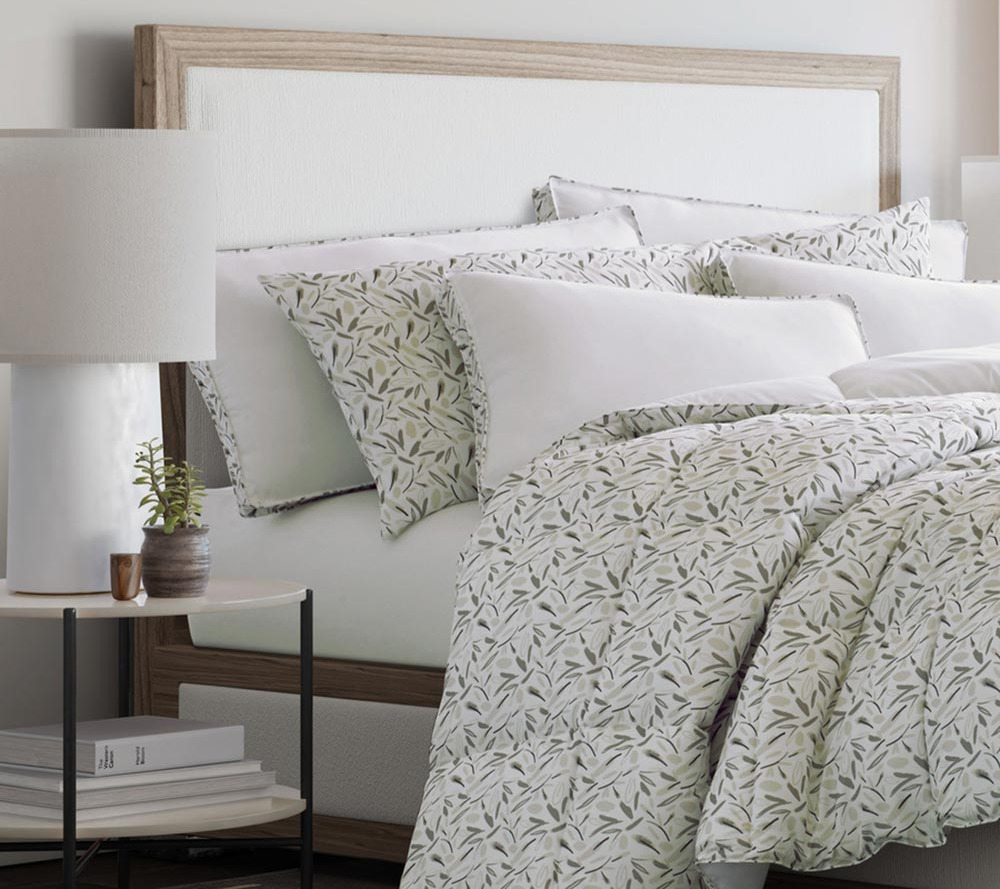 Jennifer Adams source only the most natural materials with fibres that are durable and soft, so you have the best of both worlds. Below are the six different fabrics that offer you the comfort you are yearning for.
400 Thread Count Cotton Sateen: A medium weight 100% cotton that is expertly handcrafted in Portugal.
Relaxed Cotton Sateen: A plush and buttery soft, 100% cotton.  Garment-washed for a relaxed finish and woven in Portugal.
Brushed microfiber: A breathable, wrinkle-resistant, 100% extra-finely woven microfiber.
Relaxed Linen: A 5-star quality and a perfect balance for warm and cool. The fabric improves with every wash.
100% Long-Staple Cotton: Lightweight with an ultra-soft weave.  Garment-washed for a relaxed finish and handcrafted in Portugal.
Velvet: Made with luxurious faux fur, sumptuously elegant, silky and lightweight, perfect for year-round use.
Jennifer Adams bedding includes luxurious sheets, soft pillows and stylish duvet covers
Jennifer Adams offer a fabulous range of luxury cotton duvet covers that create a stylish, comfortable centerpiece for your bedroom. Durable but soft to the touch and available in printed fabrics and solid colours, the Jennifer Adams duvet sets include a duvet cover and two shams, perfect for adding decoration to your bed while retaining that comfortable feeling. The printed duvet sets come in three choices, Avalon, Madera or Brea prints, while the solid colours include apricot, birch and stylish graphite. The Jennifer Adams duvet sets are available in four sizes, California king, king, queen and twin.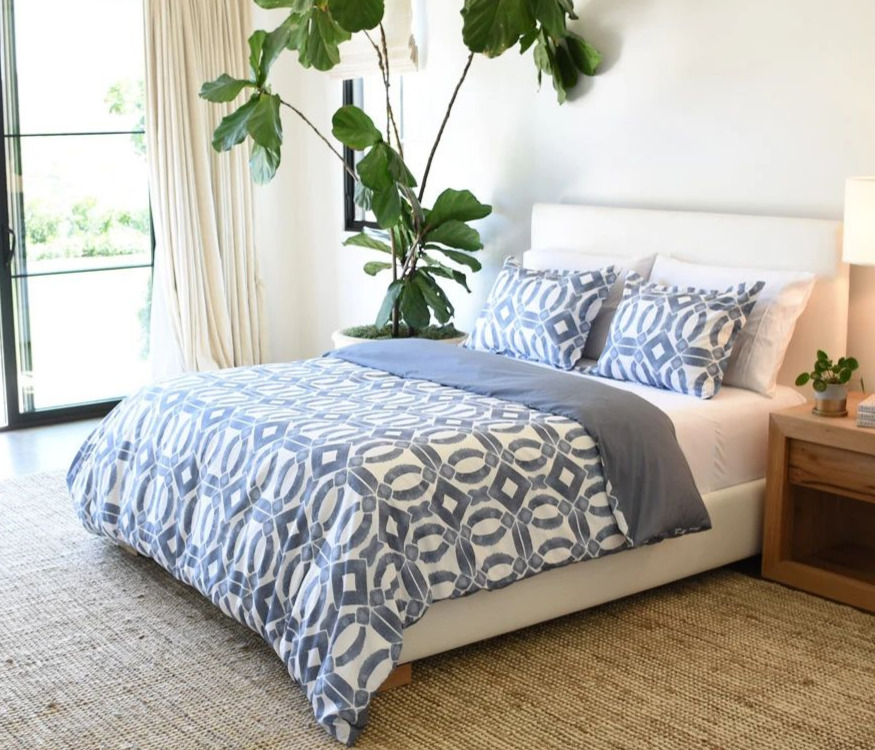 Shop Jennifer Adams Duvet Sets
Jennifer Adams luxury cotton sheet sets offer comfort, style and a hotel quality
If you are looking for softness and comfort but still want that stylish hotel look, Jennifer Adams surpasses all expectations in their cotton sheet sets. Jennifer Adams only offer the best quality materials that they would use themselves. In various fabrics and colours, they provide the most decorative bedding with the cosiest feel. There is a colour for everyone and every mood from the many shades of colours including, white, ivory, taupe, linen, gray, blue, and blush options. Jennifer Adams cotton sheet sets come in a range of sizes including, queen, king, twin, twinXL and even crib-sized sheets for your nursery to keep your baby soft and snug.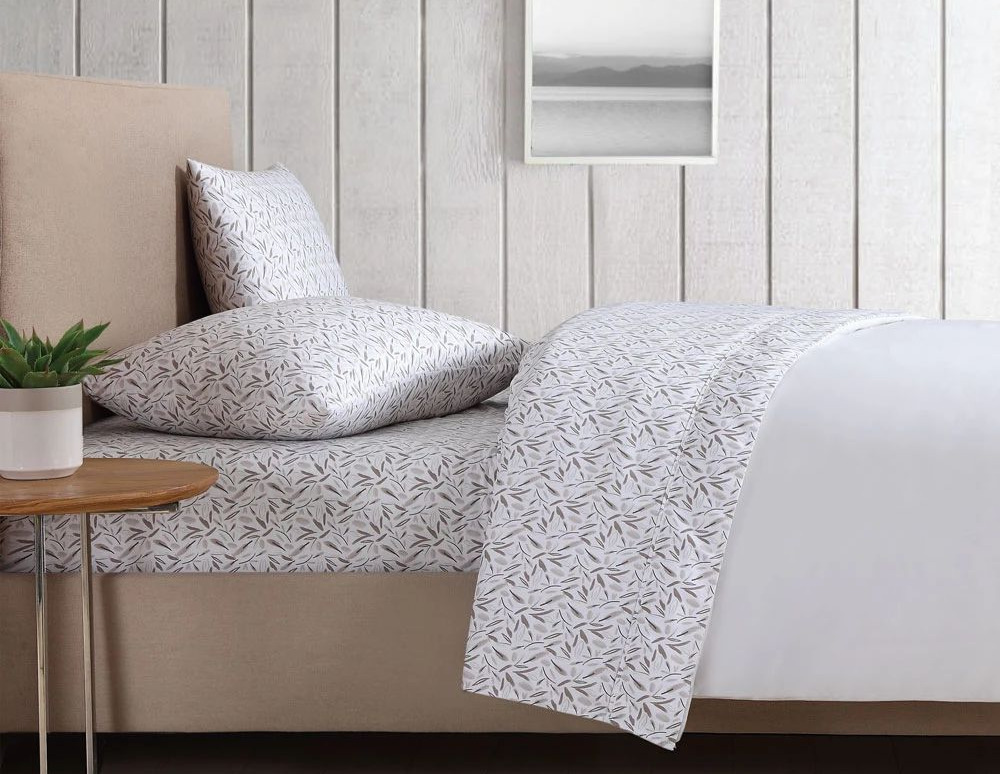 Shop Jennifer Adams Sheet Sets
Jennifer Adams pillows are suitable for all types of sleepers
The clever designers at Jennifer Adams have created three types of luxury pillows with medium support, ideal for all types of sleepers. All three pillows are machine washable, so you can keep that fresh feel. Choose between the revive pillow, renew pillow and revitalize pillow, with all three offering optimal thermoregulation.
The Revitalize Pillow offers an extra layer of protection because the cover is treated with antimicrobial silver chloride that inhibits bacteria, mould and mildew that cause deterioration, stains and odours.
The Revive Pillow is their signature memory fibre pillow, wrapped in 100% cotton and containing unique spring-shaped spiral memory fill, allowing for additional airflow cooling because of the moisture-wicking fibres.
The Renew Pillow is the down alternative pillow with a cloud cell chambered construction that keeps the soft fill in place, while the other side offers an ultra-smooth cover for a better sleep experience.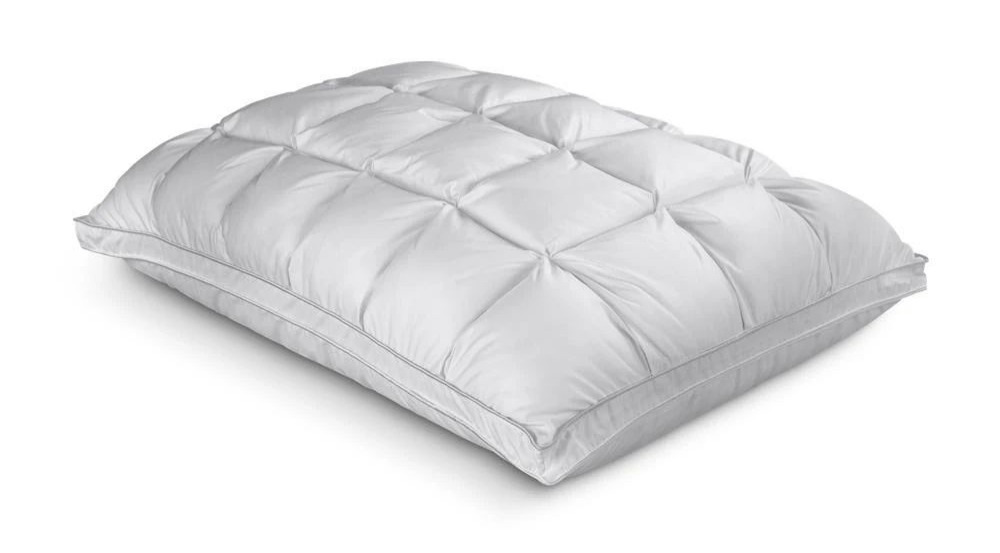 Dress up your bed for comfort and style with long-staple cotton blankets and coverlets from Jennifer Adams
When Jennifer Adams created their luxury blankets and coverlets, they made sure they were stylish enough to dress up your bedroom but comfy enough to want to wrap yourself up in them. They're designed in an array of stitched and woven patterns, colours and fabrics. You can choose from 100% premium long-staple cotton or brushed microfiber, with both being Oeko-Tex certified to be free of harmful chemicals and safe for you and the environment.
  Shop Jennifer Adams Blankets & Coverlets
Choose Jennifer Adams for your luxury cotton bath towels, bath sheets, hand towels and luxurious bathrobes
When designing their towel collection, Jennifer Adams made sure that their cotton towels were luxuriously soft to the touch and durable enough to keep their high quality after everyday use and washing. The cotton towels are available in bath sheets, bath towels, hand towels, and washcloths. They come in three colours, white, grey and silver, the perfect classy colours that will compliment any bathroom. Jennifer Adams cotton towels are all woven in Portugal from 100% cotton.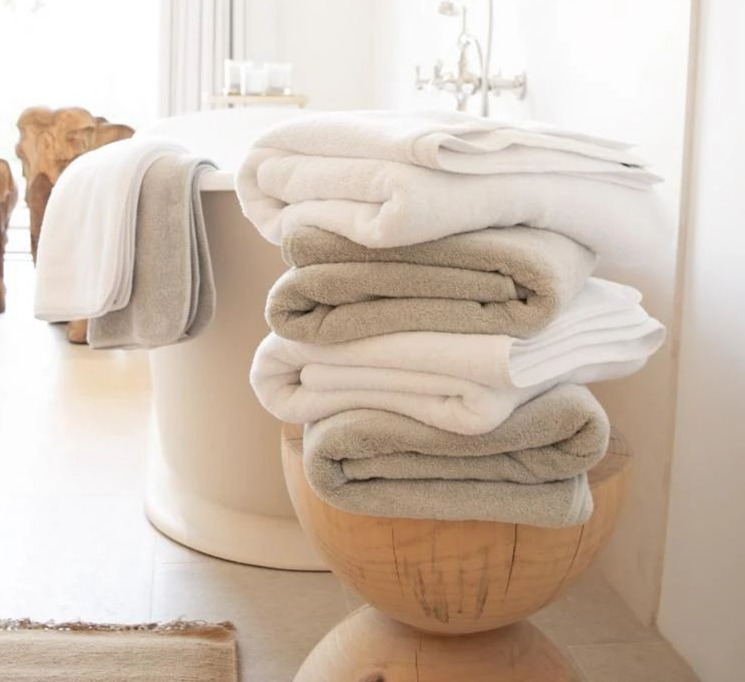 Imagine stepping out of your bath or shower and wrapping yourself in luxury, sound like heaven? With Jennifer Adams luxury bathrobes for men and women, that heaven will be your reality. You can choose between a short bathrobe or a long bathrobe in white, ivory, linen and graphite colours. Jennifer Adams bathrobes are quick-drying, wrinkle-resistant and made from 100% extra-fine weave microfiber with a lush lining of 100% lightweight polyester fleece so you feel like you are being hugged with the same quality you would find in luxury spas and hotels around the world.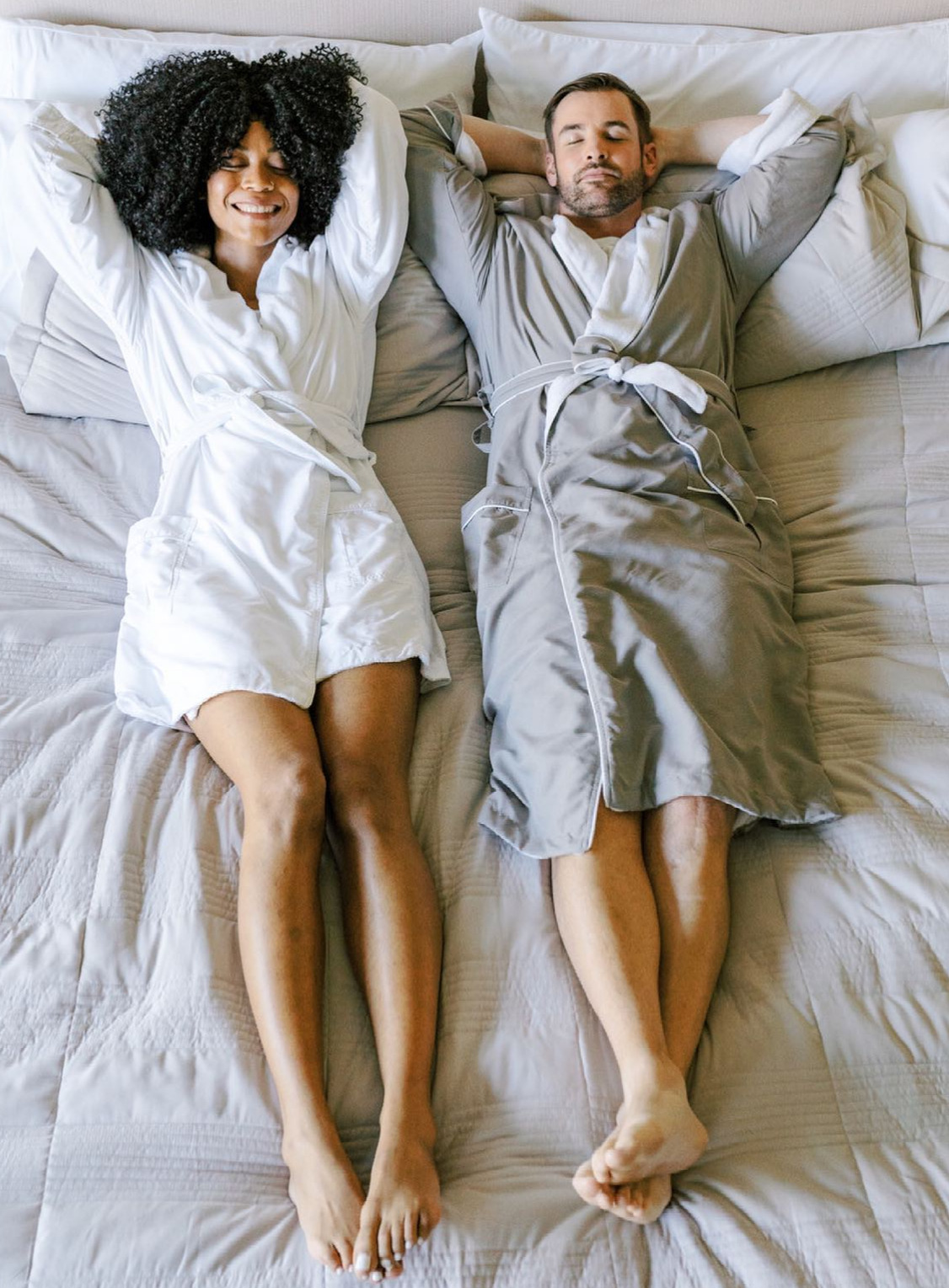 The stunning Jennifer Adams home decor and living collection gives you the finishing touches to your home
We all want our homes to have that wow factor, so Jennifer Adams has put together a collection of unique and stylish accessories that will brighten up your life. Jennifer Adams wants your home to look good and smell divine, so they have created a natural wax candle that will give your home the ambience you want. Each of their candles is infused with an array of beautiful essences including, golden raspberry, vanilla, green tea, lemon and jasmine to name but a few. The candles are perfect for inside the home or out on the patio or terrace, and with 55 hours of burning, they will go a long, long way. Crafted in the US, these candles are a must for any home.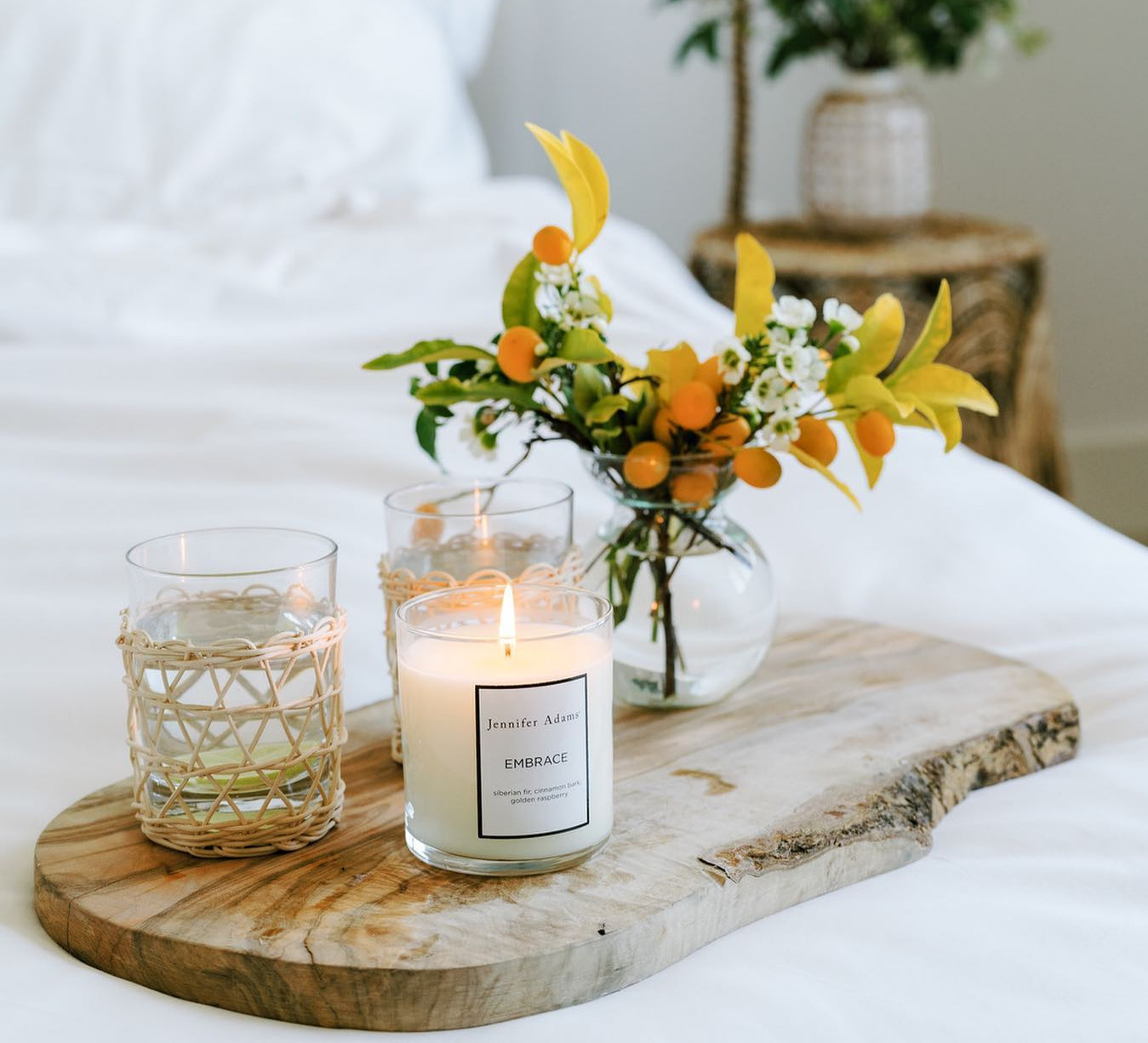 Shop Jennifer Adams Wax Candles
Create your own haven with the handcrafted home decor accessories by Jennifer Adams
Jennifer Adams has designed the perfect accessories for your home, from placement mats, napkin rings and raffia trays to cushions and plush throws. Their napkins and placement mats are great for decorating any table, whether it is for a meal or nibbles. Made from intricately-woven fibres of sisal and sweetgrass and Handcrafted in Rwanda by women artisans, they can also be used as wall decor and come with a loop on the back.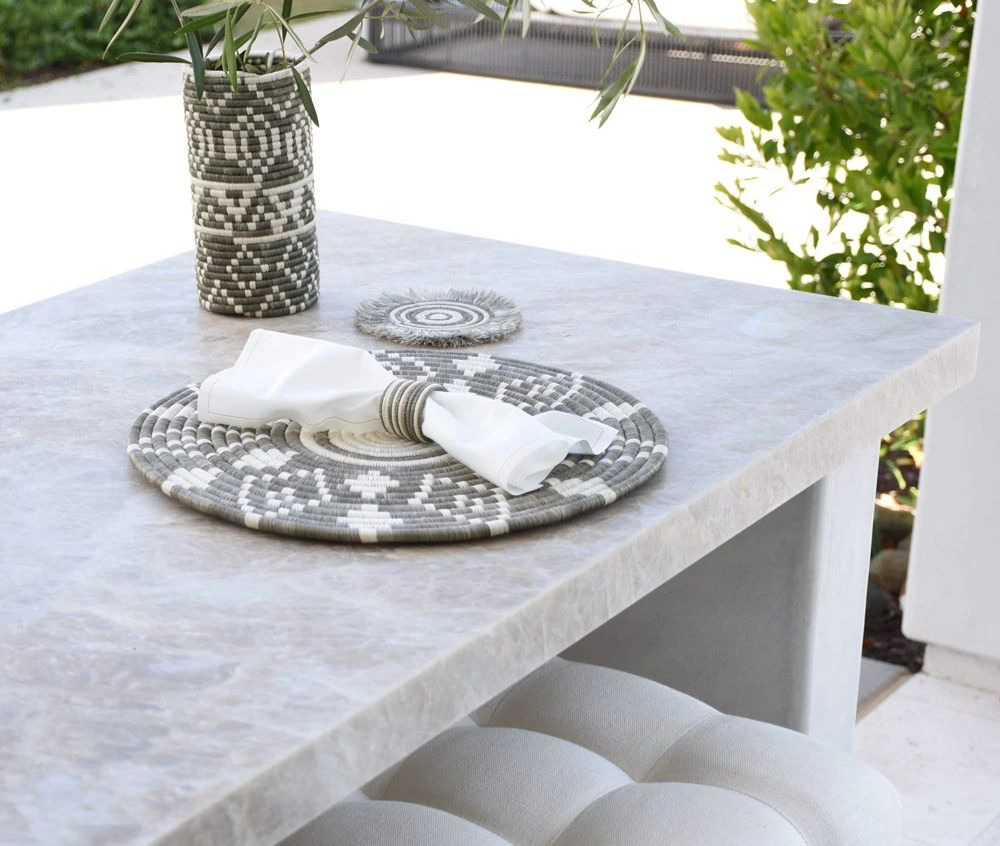 Shop Jennifer Adams Placement Mats & Napkins
Going back to where the Jennifer Adams dream began
Growing up, Jennifer Adams loved to decorate the bedroom she shared with her sister.  As a teenager, Jennifer worked as a housekeeper and was fascinated by the different styles of bedding and decor. As her interest and fascination grew, she focused on the study of sleep patterns and how textures and fabrics can enhance sleep. After studying sleep patterns in-depth, Jennifer trained to be an interior designer. Her goal was to create the most suitable bedding for a perfect night sleep.
After sourcing natural materials and fabrics from around the world, Jennifer produced her first bed linen collection - the Eternal Collection. With over a million sets sold and a waitlist of luxury hotels, this was the signature collection for the Jennifer Adams Company. Eager to share some of her hopes, dreams, tips and ideas, Jennifer has written books to help you create the stylish home of your dreams.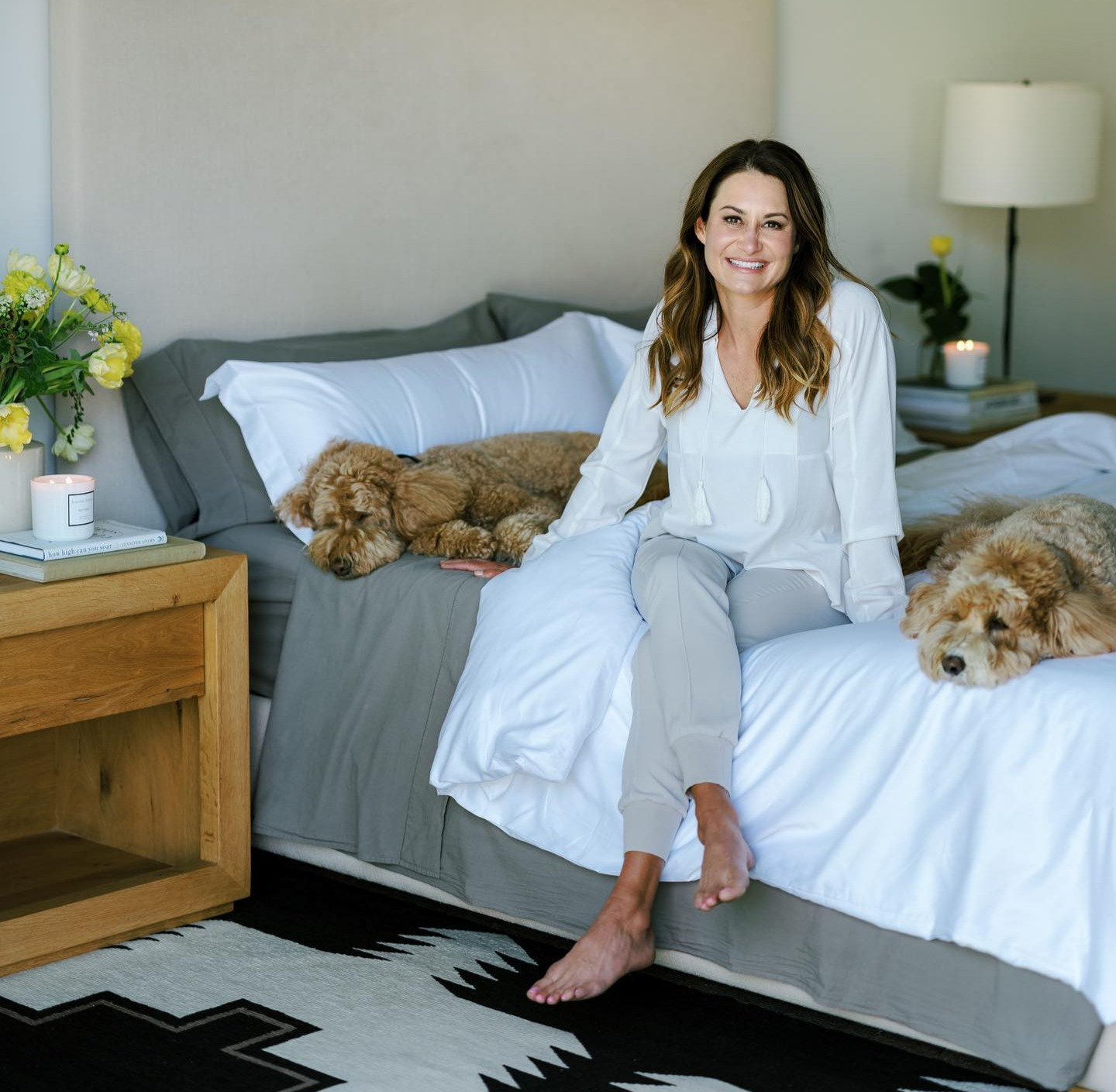 Jennifer Adams gives back more than just the perfect nights sleep
Jennifer Adams has always believed in the importance of giving back to the community.  The company works with many charities to achieve this and is always reaching out to new charities and good causes. Jennifer Adams believes that every person and animal deserves to have a place to call home, a safe place to sleep. So they have partnered with numerous non-profit organizations such HALO, Humble Design, Arizona Hygiene for Hope, and Trevor's Vision to provide essential services, quality beds, and bedding.
As well as providing materials, Jennifer Adams go one step further with a  portion of every sale  going to one of these non-profit organizations, supporting stability and safety in the foster system for children and animals. They also encourage their customers to help decide which charity those donated funds should benefit from.
Shipping & Delivery
Jennifer Adams offers free Shipping in the US with orders over $100 & Free Returns. For Canada, Free Shipping for orders over $150 & Free Returns. For more information visit their SHIPPING page.