Electric standing desks with precision engineered one-touch controls by StandDesk
StandDesk manufactures durable, BIFMA certified wobble-free standing desks that come with a lifetime warranty and free shipping. Check out their accessories too.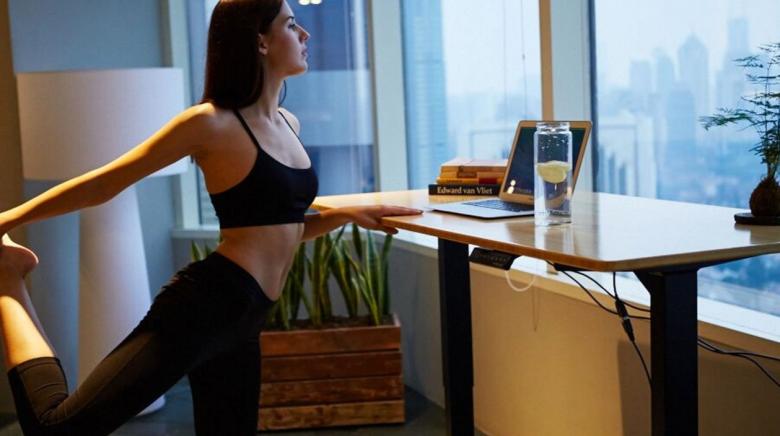 StandDesk produces brilliant standing desks and accessories 
According to StandDesk, its customers have three pieces of feedback. They say StandDesk products are "smart," "simple," and "solid". StandDesk says that's because of its smooth and easy ordering process, great deals, and durable Danish engineering backed up by a reliable warranty. StandDesk stands apart from its competition by providing higher quality standing desks than what you'd find on e-commerce marketplaces, at lower costs than you'd pay for premium brands. 
StandDesk provides complimentary space and design planning for businesses, based on a few questions. They'll render some designs, inform you about what parts you need, and provide a quote. That keeps the process simple from start to finish. 
StandDesk electric standing desks come in 100+ colors, sizes, and material combinations, meaning there's a strong chance you'll find the perfect desk for your needs. If you're a business owner with employees working from home, StandDesk will provide special pricing to help you meet the needs of those employees.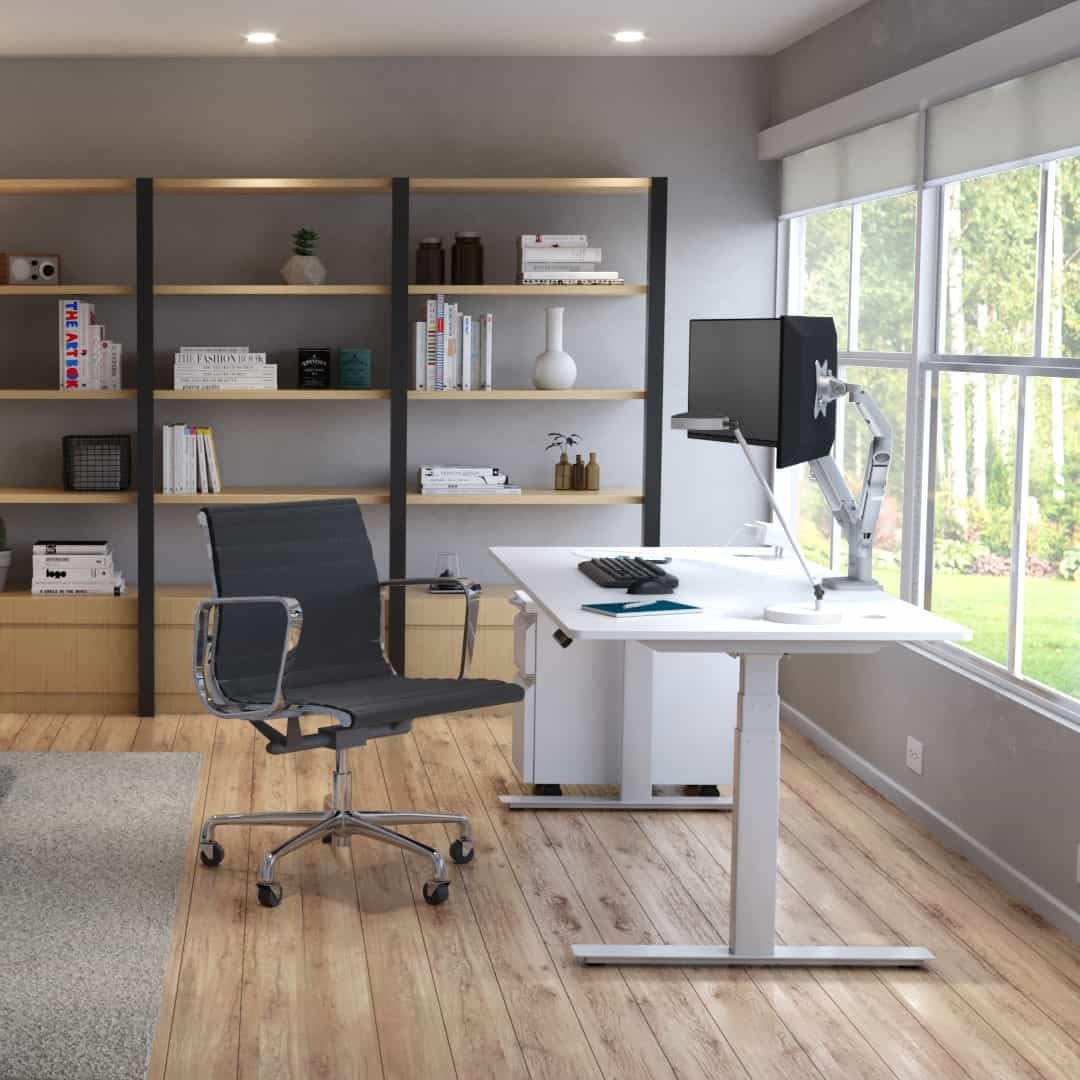 StandDesk offers height-adjustable standing desks that help people to "sit and stand smarter." StandDesk achieves this by helping its customers find stylish, appropriately sized desks for good prices. Once in place, standing desks can make your working day more enjoyable. One 7-week study showed that standing desks reduce stress and fatigue, while 87% of those studied had increased levels of energy and vigor throughout the day.
StandDesk also offers accessories like stand-up desk converters, desk chairs, and desk lights. The StandDesk website includes a range of informative blog posts that provide guidance on choosing an adjustable standing desk. 
StandDesk Solid South American Walnut Standing Desk
StandDesk Freedom E-Desk Electric Powered Standing Desk Converter
StandDesk Comfort Mesh Task Chair
StandDesk Senko Task Lighting 
Prefer to see the full range? Visit StandDesk 
Buying excellent adjustable standing desks and accessories from StandDesk
These 4 products provide a small sample from several product categories listed on the StandDesk website. Each product is made to improve your experience, and the StandDesk website is designed to help you find the best standing desk for your needs. 
4 StandDesk products to help reduce back pain and burn calories 
If you run a business and are looking for ways to upgrade your working environment for your employees, standing desks and accessories from StandDesk could be ideal. Many of the electric standing desks from StandDesk have plenty of positive customer reviews showing the value they've provided. Meanwhile, StandDesk accessories are valuable additions to your workplace and show that StandDesk goes the extra mile to help its customers.
StandDesk Solid South American walnut standing desk
The Solid South American walnut standing desk from StandDesk is beautifully designed and comes with several features that showcase its quality. These include contoured organic edges and dual grommet holes. Underneath the surface, the mechanics of the solid South American walnut standing desk are made from commercial-grade materials which are delicately engineered to move up and down seamlessly. 
Features & details:
One-touch height adjustment 
Dual-motor design
220-pound weight capacity
15-minute assembly 
Shop StandDesk walnut standing desk
StandDesk Freedom e-desk electric powered standing desk converter 
The Freedom e-desk electric powered standing desk converter from StandDesk enables you to convert any ordinary desk you own into a standing desk at the touch of a button. The Freedom e-desk electric powered standing desk converter comes assembled and ready-to-use and will sit on top of your current desk. You'll still have plenty of space to work, along with a separate keyboard and mouse deck.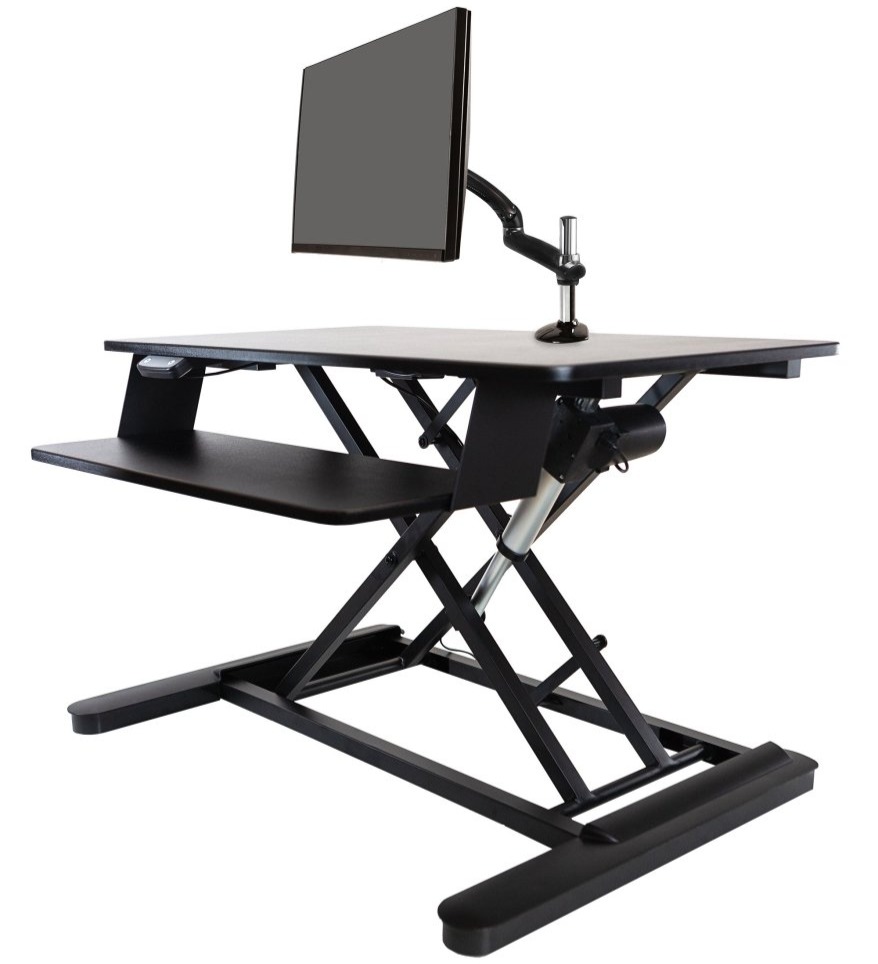 Features & details:
Upper display surface 
Space for two 24" monitors
Press and Hold Control 
Fully assembled 
Shop StandDesk standing desk converter
StandDesk Comfort mesh task chair  
The Comfort mesh task chair from StandDesk helps you to feel comfortable and at ease while you're working at your desk. It relies on a synchro-tilt mechanism, which tilts the backrest and the seat simultaneously. You can also adjust the tension of the seat on the StandDesk comfort mesh task chair so that it suits your body as closely as possible. For extra customizability, you can adjust the arms.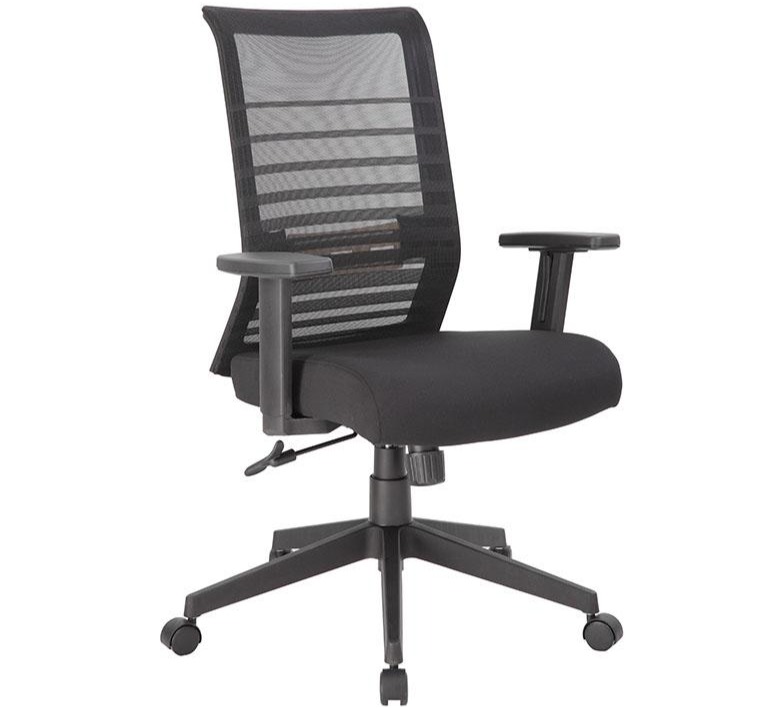 Features & details:
Pneumatic gas lift 
275lb weight limit 
18.5-21.5" seat height 
Certified MAS Green 
Shop StandDesk Comfort mesh task chair
StandDesk Senko task light 
The StandDesk Senko task light is a valuable addition to your adjustable standing desk, especially if you're reading or writing late into the evening. The illumination from the StandDesk Senko task light will last for 15,000 hours, which should be enough for several years of regular use. Plus, the bulb is LED, which increases the energy efficiency of the StandDesk Senko task light.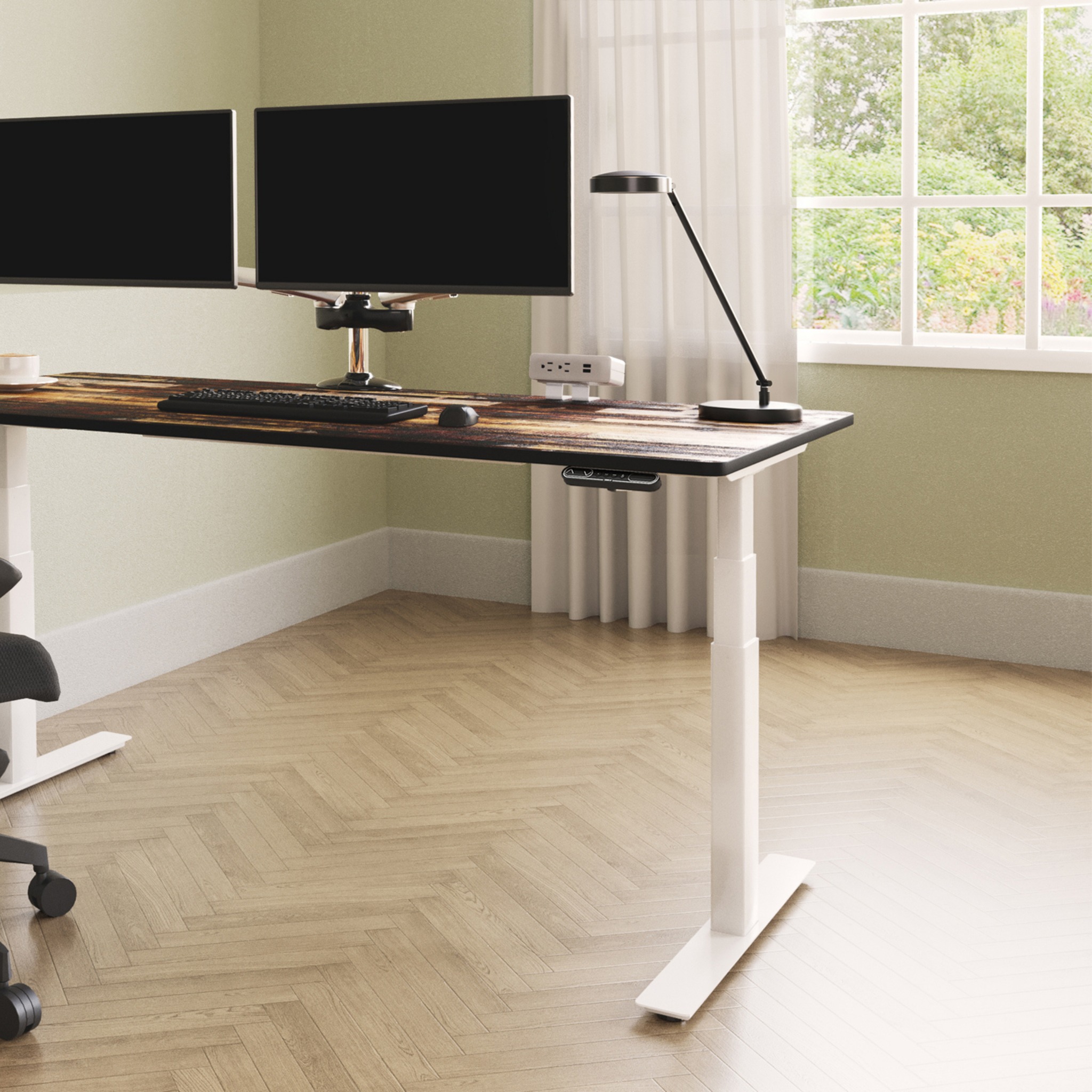 Features & details: 
Movable arm
Three-way touch dimmer 
11-watt LED light 
2-year warranty 
Shop StandDesk Senko task light
The health benefits of standing desks and why you should avoid sitting for long periods of time
Using a standing desk burns 88 calories per hour compared to 80 when sitting, which means across 3 hours, a standing desk burns 24 extra calories. Another study has shown that using standing desks improves lower back pain by 32% after several weeks and upper back pain by 54%. Sitting is associated with conditions like obesity and diabetes, meaning a standing desk can benefit you by reducing your risk of developing these conditions.
Shipping & Delivery 
StandDesk processes all orders within 1-3 business days. When your order is dispatched, you'll receive an email notification. Shipping charges will be calculated and displayed at checkout for orders within the U.S. Orders can be made from Canada too, but if you live in another country, you'll need to contact StandDesk for rates and availability. If you place an order from overseas, you'll need to be mindful of import duties and taxes. 
Orders made are trackable, but you'll need to wait up to 48 hours for tracking information to become available. If you don't receive tracking information within 5 days, you can contact StandDesk and provide your details. If you want to return a desk, you can do so within 30 days, but it will need to be in its original packaging. To find out more, visit the StandDesk SHIPPING page.