WELL PEOPLE is pioneering plant-powered makeup & beauty products for all generations
WELL PEOPLE uses only botanical and organic ingredients, is Leaping Bunny and PETA certified, and all products are gluten-free with no added gluten byproducts.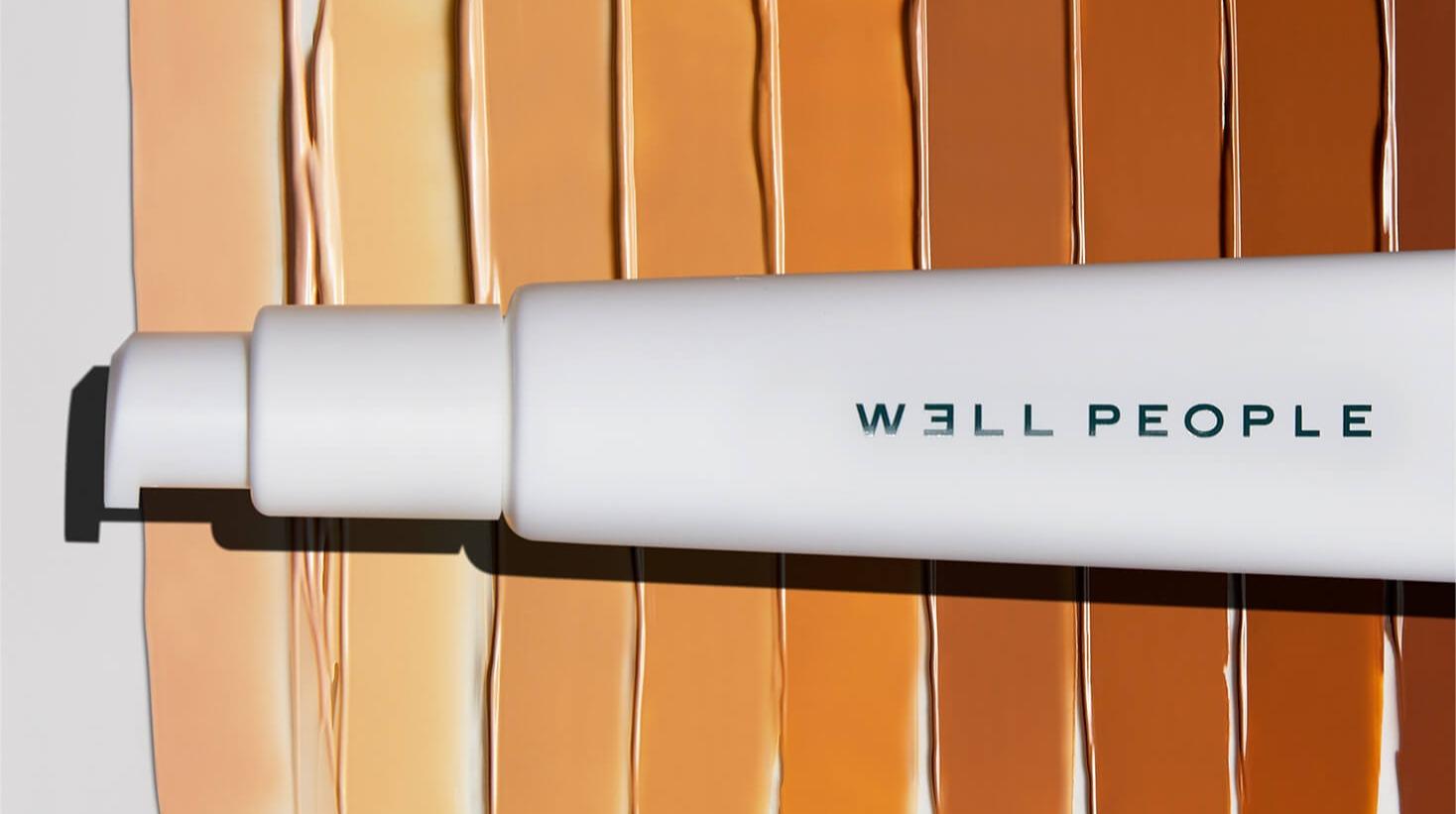 Are you looking to "clean up your act" by eliminating harmful ingredients from your skincare routine? If so, the plant-powers that be over at WELL PEOPLE​ go above and beyond to ensure products like their Bio Tint Moisturizer SPF 30 are 100% non-toxic and fully verified by the EWG to be completely free of synthetic fillers, sulfates, preservatives, and fragrances.
Bio Tint Moisturizer SPF 30
A highly proclaimed gluten-free, cruelty-free, plant-powered moisturizer voted as the Allure Best of Beauty Award Winner, the Bio Tint Moisturizer SPF 30 is made with premium sustainable vegan ingredients broccoli seed oil, organic coconut oil, and algae extract. It is luxuriously silky and deeply hydrating. Great for those that love a tinted moisturizer that provides broad-spectrum SPF protection while adding a dewy sheen to your complexion. Not to mention, this formula is fantastic for your skin!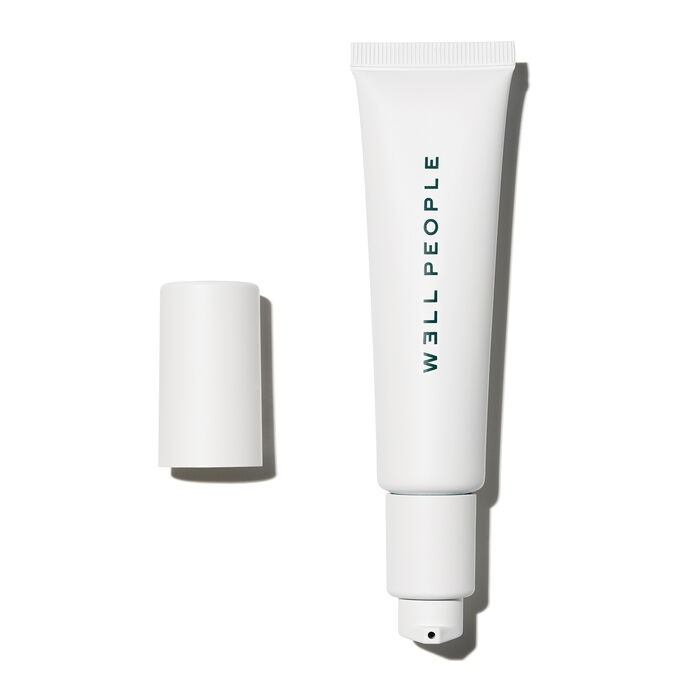 Shop WELL PEOPLE Bio Tint Moisturizer SPF 30
Juice Cleanse Soothing Aloe Face Cleanser
Want a better way to cleanse your skin? Try WELL PEOPLE 's gentle yet powerful Juice Cleanse Soothing Aloe Face Cleanser. This gel-based formula is gentle enough for daily use on all skin types and will not strip your skin of its natural oils when removing excess dirt and impurities. This unique formula of Aloe Vera Juice, Broccoli Seed Oil, and Pelargonium Graveolens Flower Oil will help you achieve a healthy, hydrated, and more youthful complexion.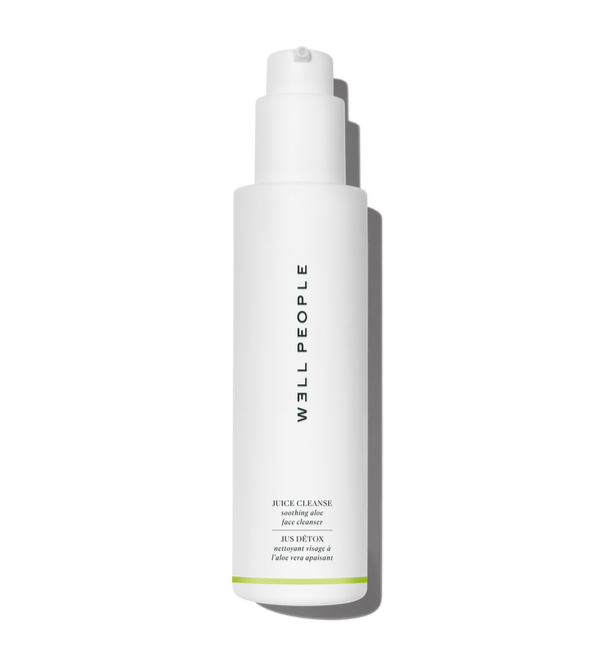 Shop Juice Cleanse Soothing Aloe Face Cleanser
Fresh Dew Snow Mushroom Gel-Cream Moisturizer
Another great product from WELL PEOPLE to pair with this amazing facial cleanser is the Fresh Dew Snow Mushroom Gel-Cream Moisturizer.  It's an ultra-lightweight moisturizer infused with plant-based ingredients Snow Mushroom, Broccoli Seed Oil, Hyaluronic Acid, and Niacinamide. It aids in retaining natural moisture balance, soothing skin, and improving the overall texture and tone of your complexion. Great for all skin types, and what better way to renew the look of your skin healthily than with natural ingredients.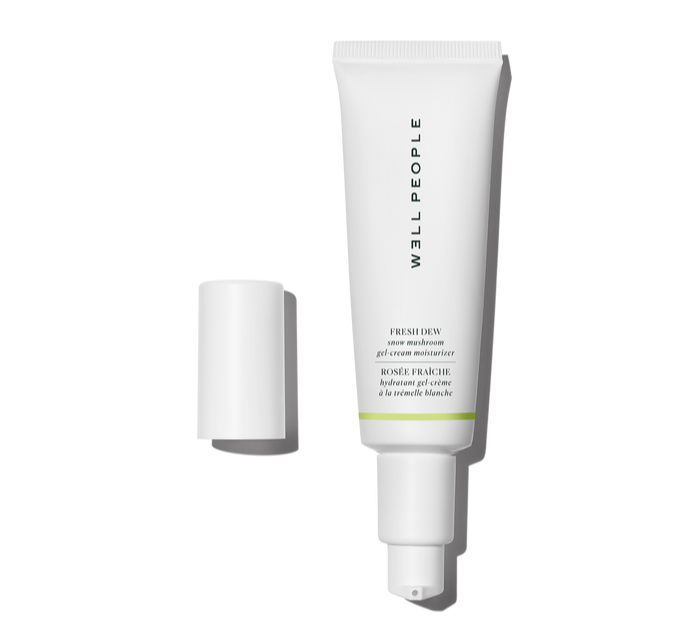 Shop Fresh Dew Snow Mushroom Gel-Cream Moisturizer
The Bio Stick Foundation with botanicals
It's popularly known that the beauty and cosmetic industry is a "mixed-bag" of toxic and non-toxic beauty products. There are a lot of influential brands out there (we won't name names) that include questionable ingredients like synthetic fillers, sulfates, preservatives, and fragrances known to be harmful to both your long-term health and your skin. Companies like WELL PEOPLE's green beauty movement are revolutionizing the beauty world with a refreshing take on clean makeup. Their revitalizing cosmetics are ethnically sourced and made with renewable botanicals to soothe and nourish your skin.
When it comes to a weightless feeling foundation that gives you a healthy glow all day long, look no further. It's all about that base! The WELL PEOPLE Bio Stick Foundation is suited for all-day wear, and its vegan creamy formula blends into the skin effortlessly. Infused with plant-powered ingredients like Vitamin E, Safflower Seed Oil, and Castor Seed Oil, it is EWG-Verified and comes in 14 different shades. It's a multi-use foundation also used as a concealer and bronzer.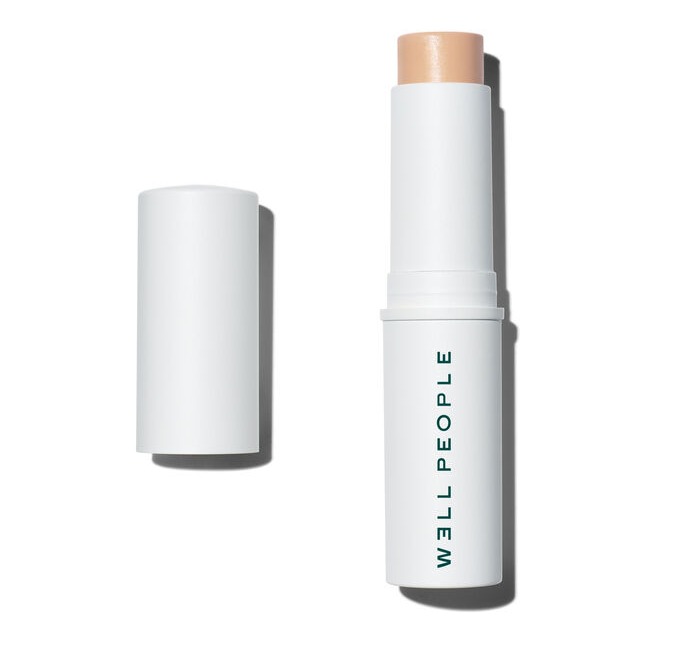 Shop WELL PEOPLE Bio Stick Foundation
The W3ll Classic Eye Set for everyday wear
Let's keep with the classics! The W3ll Classic Eye Set will quickly become your go-to favorite makeup kit with all the bare beauty essentials needed for a quick eye makeup routine. The kit contains a 4-piece set of WELL PEOPLE bestsellers to play up your eyes with rich tones in ultra-pigmented neutral colors. As mentioned on the site, these bestsellers include a chic eyeshadow palette, creamy eyeliner, volumizing mascara, and a tinted brow gel to create eye-catching looks with stunning color payoff. All products in the kit are enriched with plant-based ingredients like Cocoa Butter, Castor Seed Oil, Sunflower Seed Oil, and Jojoba Oil that delivers extended, lasting, nourishing benefits. And the best part, they are also dermatologist-developed, vegan, cruelty-free, and gluten-free.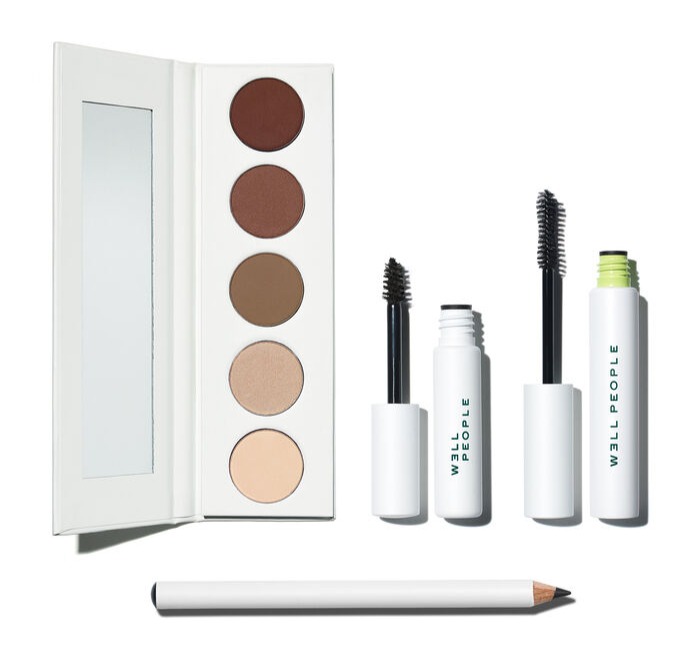 Talk about high standards
Founded by makeup artist Shirley Pinkson, cosmetic dermatologist Reneé Snyder, and eco-entrepreneur James Walker, WELL PEOPLE 's dedication to creating a clean product line of skincare and cosmetics you can feel good about, is next level. As stated on their site, "We use botanical and organic ingredients like Green Tea, Pomegranate, Rosehip, and Broccoli Seed Oil to deliver high-performance products that support long-term skin health." With 35+ of their products tested through the verification process of the EWG organization, it confirms WELL PEOPLE 's non-toxic commitment to keeping their company fully transparent about what goes into their skincare line and cosmetics. All of their products guaranteed clean, gluten-free and carry the cruelty-free label.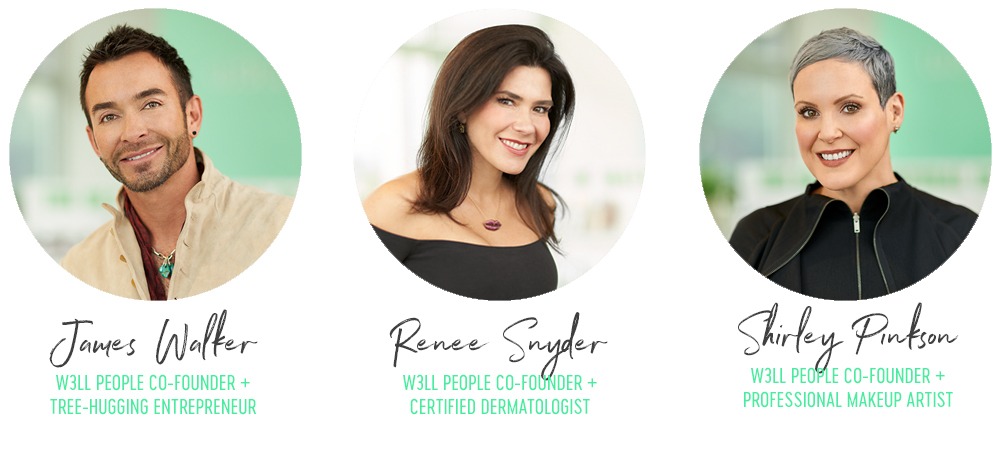 Shipping & Delivery
Free Shipping on all U.S. merchandise orders over $35. The free shipping discount is applied automatically in cart when the $35 threshold is reached. The free shipping discount applies to Standard shipping. Shipping to all 50 states, Washington DC, U.S. P.O. Boxes, U.S. territories and APO/FPO addresses. Refer to this SHIPPING page for more details.