Save Big on Top Fashion Brands for Summer at DFWh in Cincinnati, Dayton & Cleveland
Looking for summer wear, but a little strapped for cash? Find major brands at clearance prices at DFWh! Don't miss the next pop-up sale. Join the Insiders Club.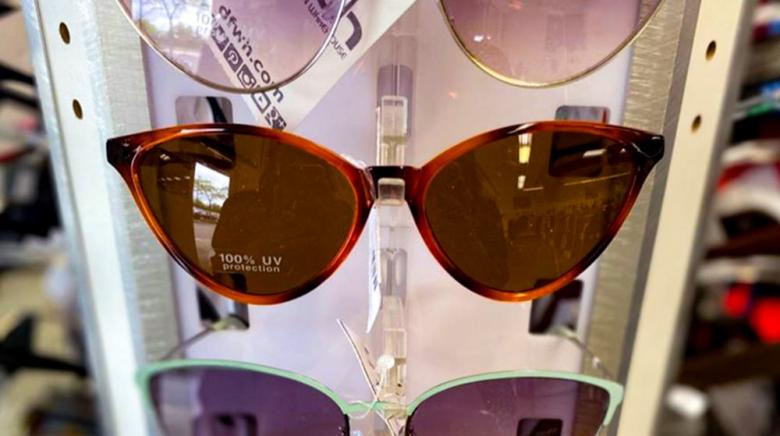 Summer is here and things are starting to look a lot like normal again. That means everyone who has been isolated indoors for over a year are going out in the weather and enjoying this summer. It also means we need some new clothes to fit our new "COVID bodies." Here's some great news for those of you who are still recovering financially – DFWh has incredible savings for the tightest of budgets!
DFWh if you don't know is a retail store where major brands send their overages at extraordinary discounts. You can find some of the hottest top named fashion brands at up to 90% discounts at DFWh! That's something we all need right now.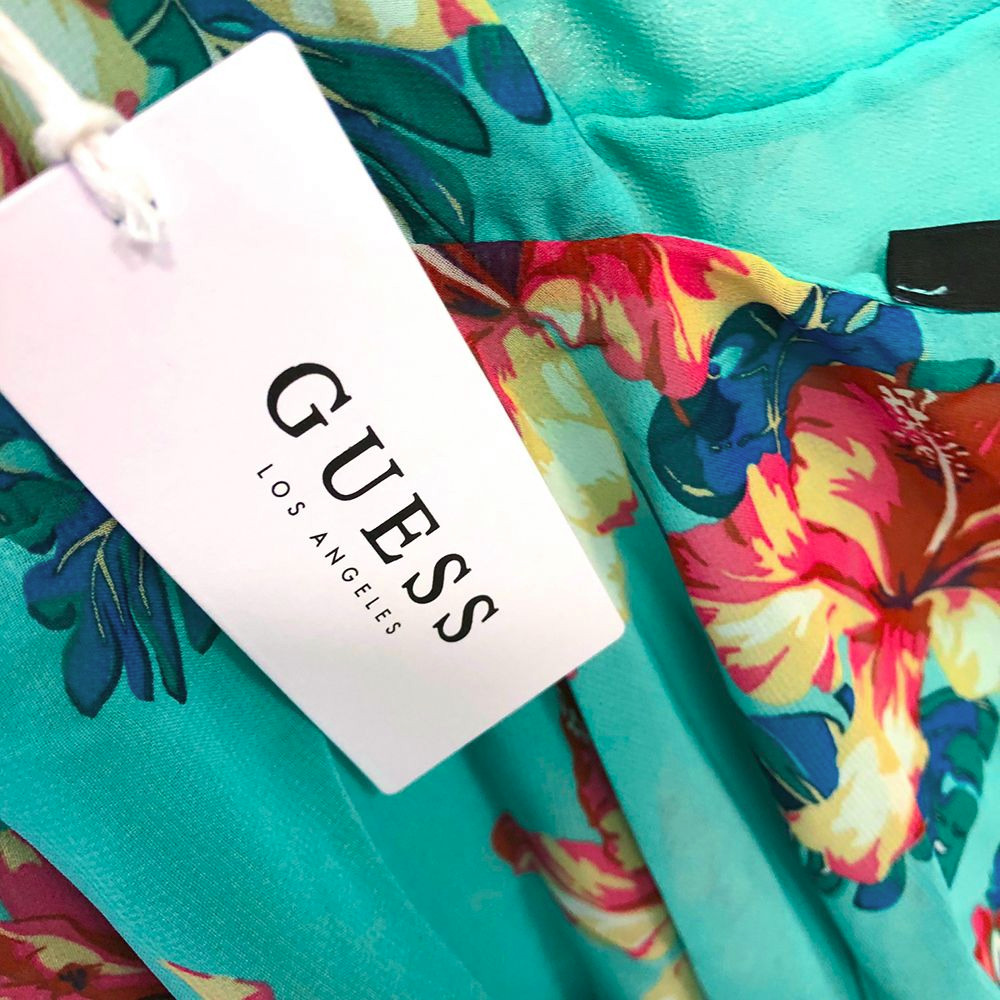 Top Fashion Brands at Clearance Prices!
Like any clothing store, you'll find clothes and accessories, including shoes, but what you won't find anywhere else is a stylish Guess dress at clearance prices! I discovered DFWh when I needed new bras. Five years ago, that meant I was going to have to spend $40 at least for good quality bras in my plus size. Usually I would buy two bras at most and have to rotate them with my old bras.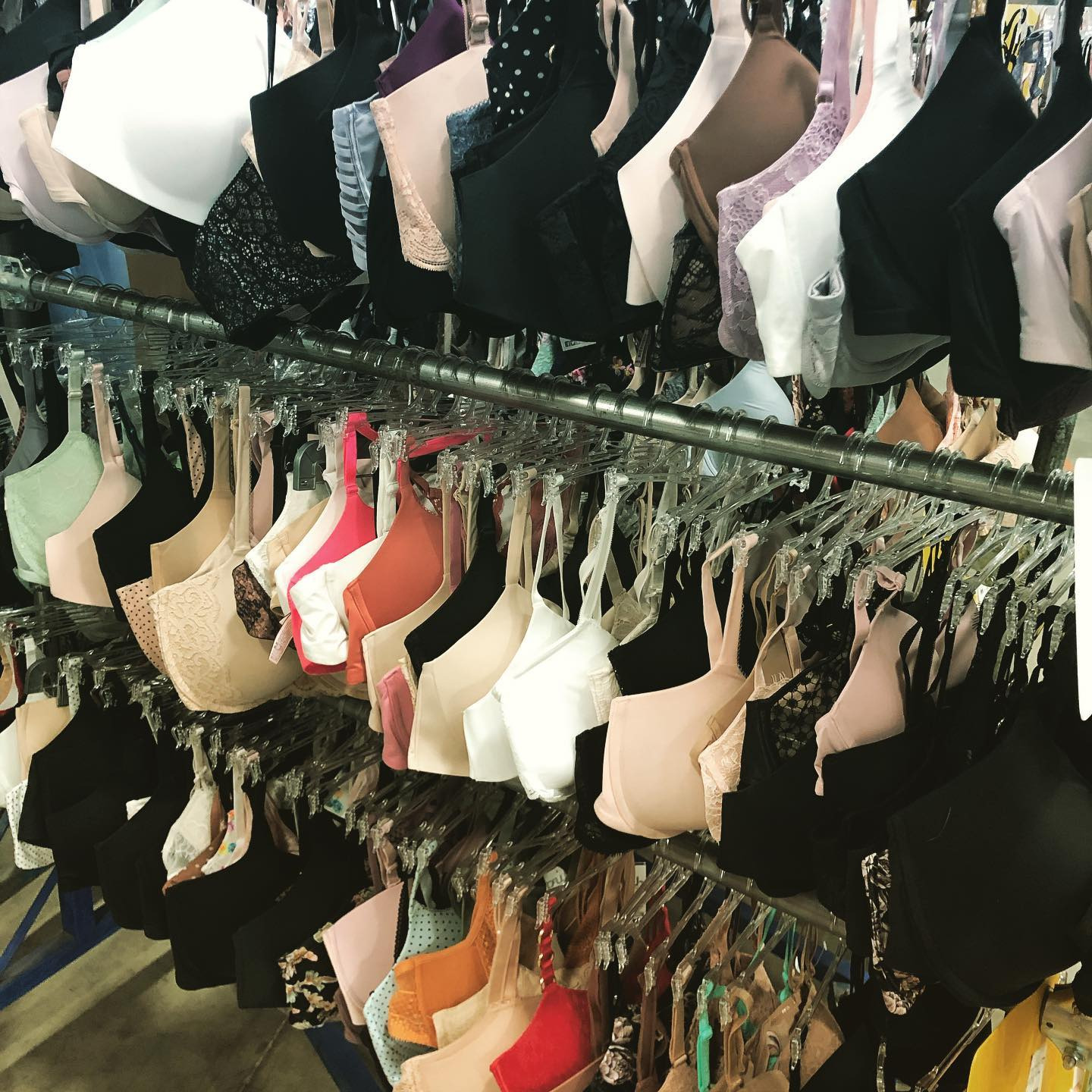 That is until a friend of mine pointed out that I can find Cacique bras for $10 a piece at DFWh. I'll be honest, I did not believe her. We went together and wow was I amazed. Not only was I able to buy I think five new top quality bras, I spent a hundred dollars and walked out with something like five new outfits to boot!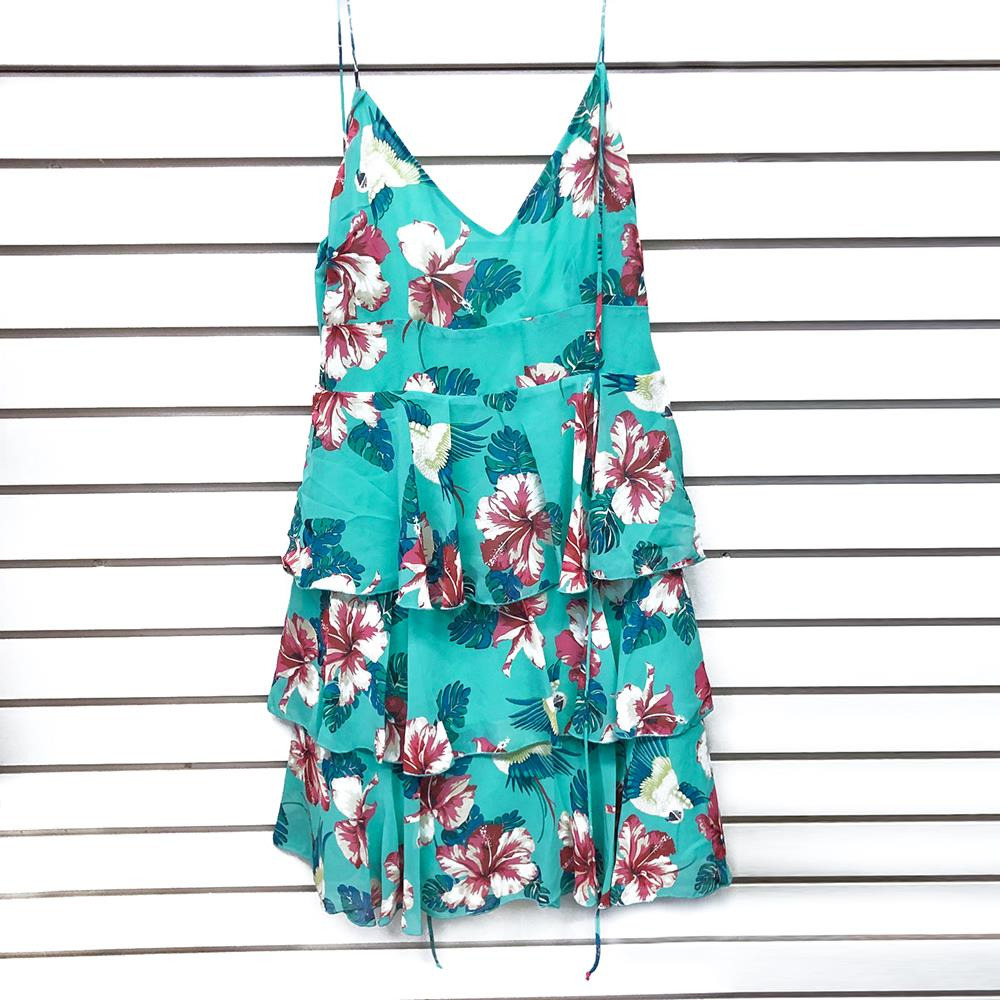 Don't Miss Pop-Up Sales - Join the Insiders Club! 
Here's the thing I also learned. You have to be quick because once all of those bras are gobbled up, they are gobbled up! Once they announce they have a new shipment in, you have to jump on it.
You'll find sizes from the biggest plus to the smallest small. They had so many cute little summer dresses that I love but I was late to the program. Most of the plus sized dresses that I wanted were gone. If you wore a size 16 or smaller, you were in business. Now I know to get there at the beginning of the season and watch the website for new arrivals!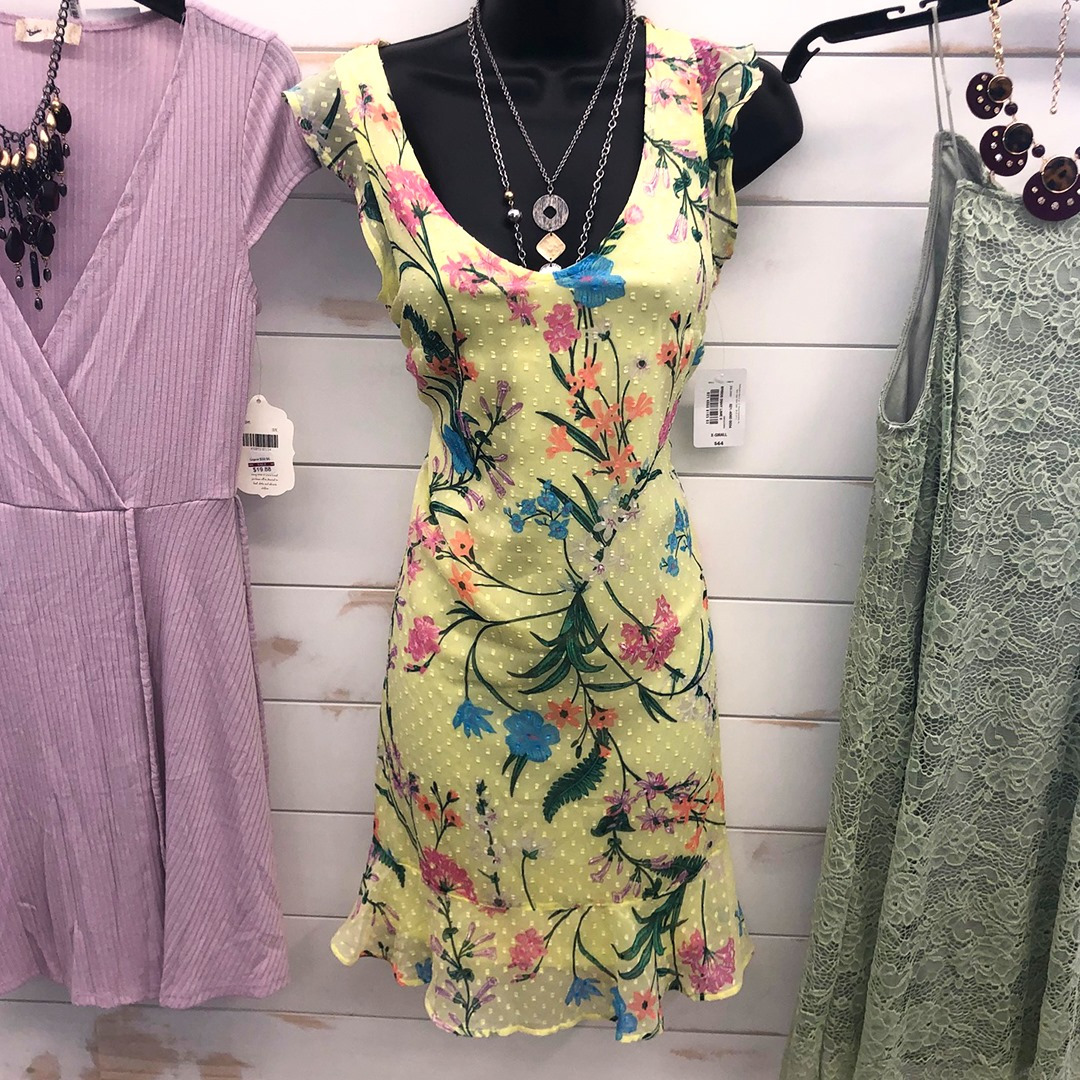 One way to make sure that you don't miss out on any of the best deals is to sign up for membership in their "Insiders Club." That way you'll get a heads-up when there is a "Pop Up" sale at one of their stores or a special Sales Event. As DFWh puts it, "These are quick hitting weekend events where hot deals are offered to our trendy and fast shoppers!"
DFWh Is Expanding Locations in Ohio
With the Insiders Club, you'll get notifications the minute a pop-up event or event sale is happening near you. You will also get coupons and discounts on their already discounted inventory. They are always running some kind of promotion or sales event, especially right now at the beginning of the summer season.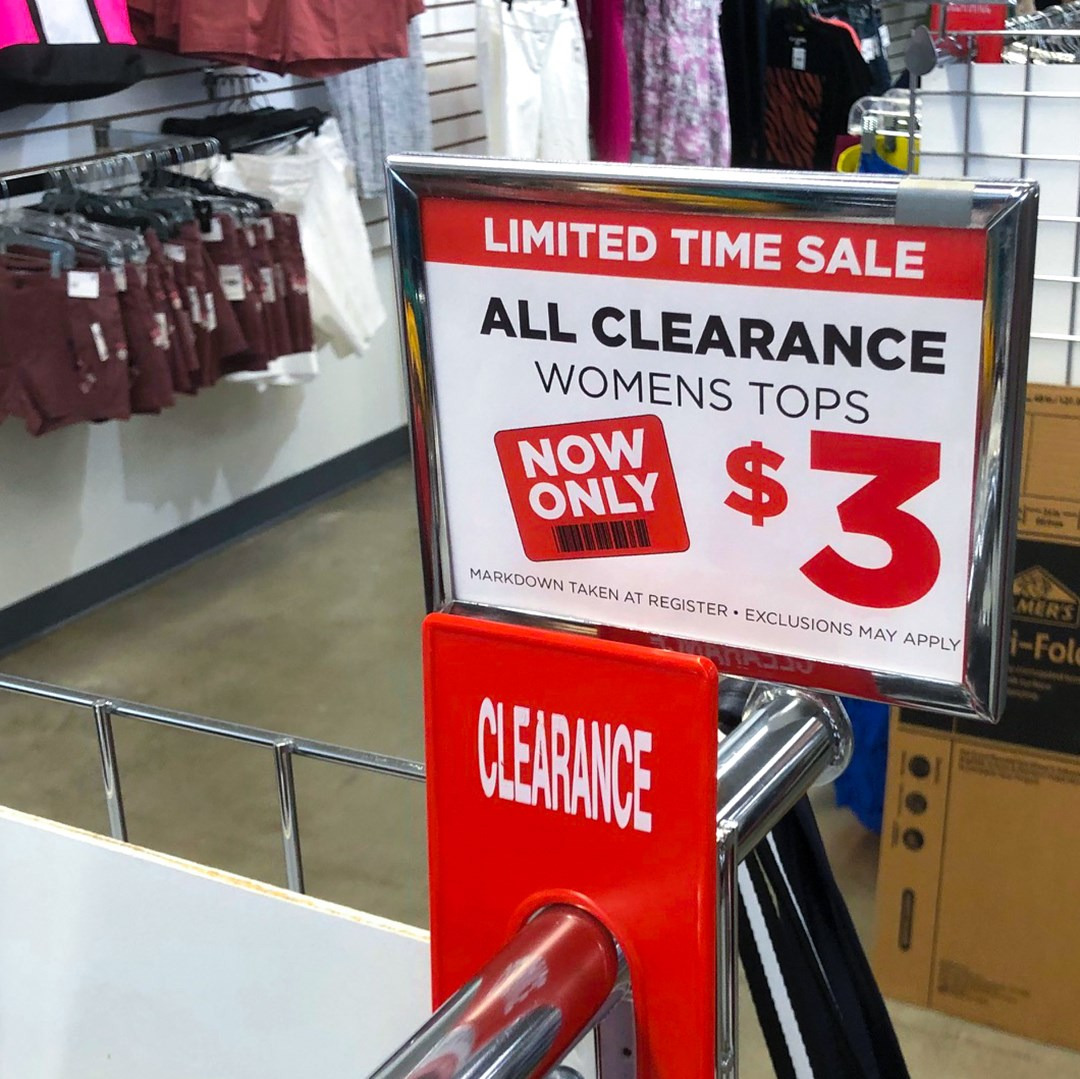 DFWh is a well-known secret here in Columbus but there are five different locations throughout Central Ohio in Hilliard, Gahanna, and Dublin Sawmill. And they are expanding. There are two in Cincinnati now and you can find a DFWh just outside of Dayton, and one in Elyria just outside of Cleveland.
Personally I recommend actually going to the store to shop so you can find those little gems tucked away on some of the racks. However, you can shop online and you get free shipping when you spend $89 or more.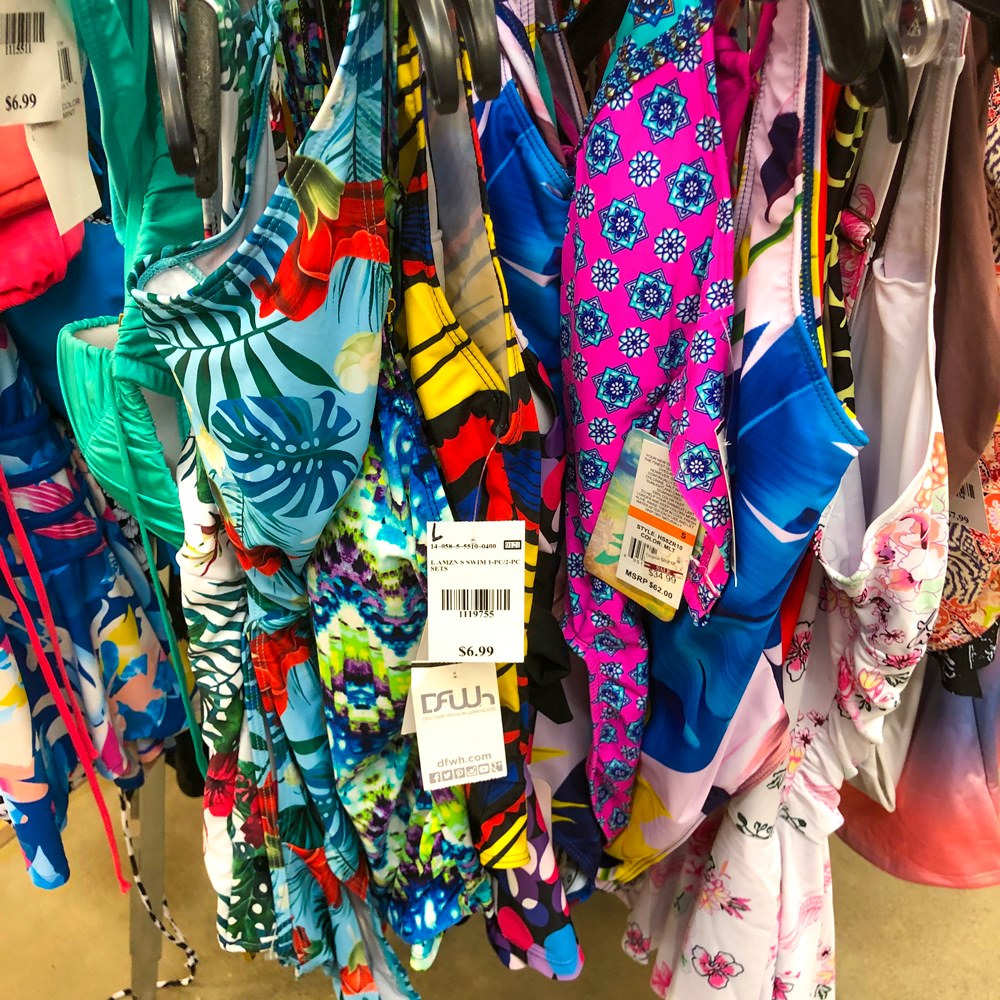 Over Memorial Day Weekend, DFWh had a sale on all swimwear – 30% off! Unfortunately May 31 was the last day for that sale. If you were a member of their Insiders Club, you probably walked away with swimsuits and flip flops for the whole family. Fortunately, the summer is young and there will be plenty more opportunities to see just how enormous the savings are at DFWh.
DFWh is Hiring!
Here's more good news – DFWh is expanding throughout Ohio. Plain City is the location of their latest expansion. They are currently hiring for first and second shifts offering permanent full-time positions with flex scheduling available. Starting pay rate is $12 an hour with benefits, no mandatory overtime or weekends, and you get a big employee discount on top of the already clearance sale prices at DFWh! How cool is that?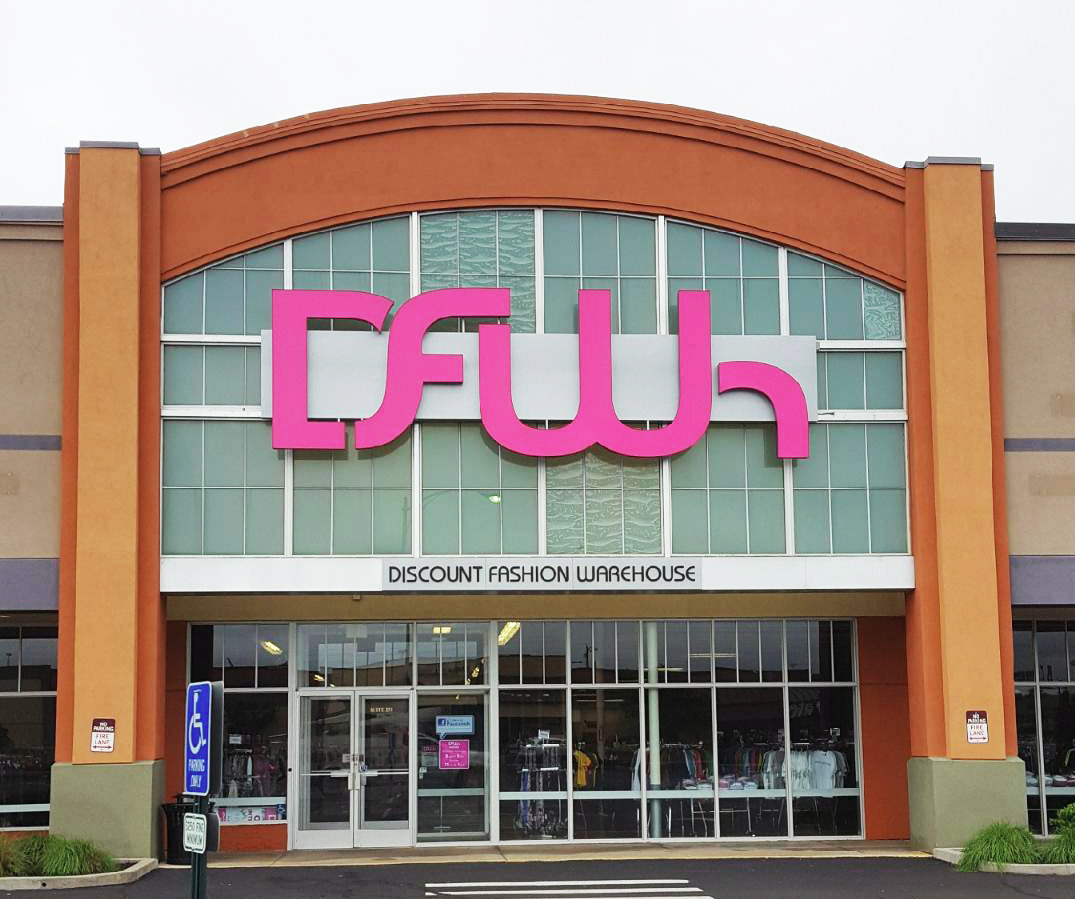 If you are already an employee, DFWh is offering a $100 referral bonus for anyone you bring in that is hired on and sticks around for at least 30 days. Recent grads looking for a paid internship, DFWh is offering paid internships in Operations and in Product Content Development.
Now that foot traffic is coming back, there are plenty of summer jobs to be had working at DFWh. Check out their Facebook Page to apply via MailChimp.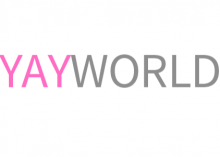 Supporting Local Businesses