A Delicious Adventure In Knoxville
Exploring Tacos and Gelatos in Market Square, Knoxville, Tennessee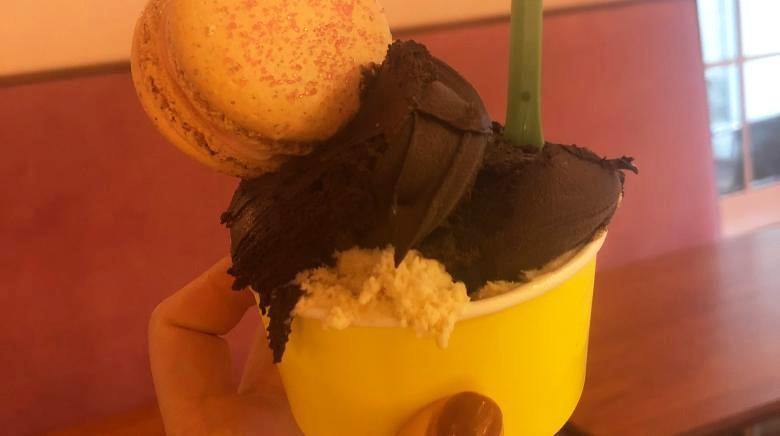 I love road trips. 
Driving is so much more fun than flying or taking a train. From the late-night music jams to munching on fast food, there's nothing like the experience you get on the road. The best part about road trips, though, is that you get to see parts of the country that you never would've seen from a plane window. 
That's what brought us to Knoxville. 
A city with surprises
After driving 10 hours and still having nine to go, my mom and I decided we needed a place to stay. Knoxville was nearly halfway between our beginning and final destination, so it seemed like the perfect place. 
Now, I've been to Nashville before and drove through Chattanooga once, so I know what Tennessee looks like. Although I've heard good things about Knoxville, I never made it a point to go there. And now I'm telling you why you should. 
I chose a hotel directly downtown - since we were only there for a night, we might as well enjoy it, right? It was perfect because everything we wanted to see was in walking distance.
Our hotel was just down the street from the Howard H. Baker, Jr. U.S. Courthouse. While I'm not one to actively seek out courthouses when on a trip, the architecture of the building was absolutely stunning. It reminded me of Harvard's campus with the beautiful brick buildings, archways, and a courtyard. 
We continued walking past the courthouse and down to Market Square, probably the most touristy part of the city. Before exploring, we went to dinner at a restaurant called Chivo Taqueria. 
The best taco place I've been to in awhile 
It's a fairly small venue, but the lively atmosphere and smell of delicious tacos made up for it. Chivo Taqueria is just like any modern Mexican restaurant today - the menu consists of tacos made of ingredients you wouldn't think to put in a taco, and the tequila list is taller than I am. 
My mom and I started with some chips and guac - a smart decision. I love guac, and this one tops my list of favorites. We also ordered some cocktails that tasted light and fruity.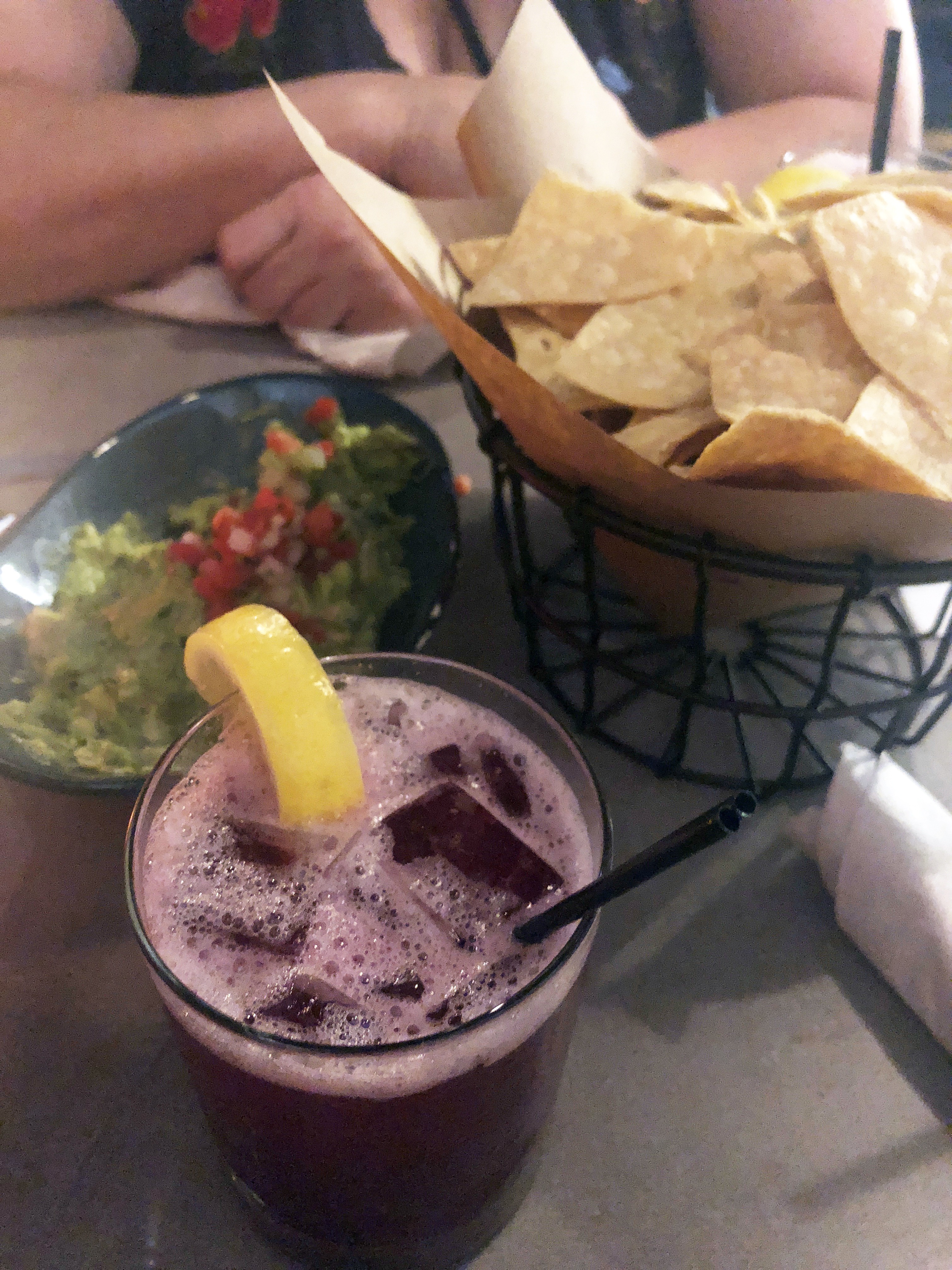 Now, when the menu features multiple different tacos, you have to try more than one. My mom had the Codfather (cod fish taco), the Clusterduck (roasted duck and blackberry reduction), and the #steaknews (grilled steak). I also had the #steaknews and one called Party Fowl (chicken thighs with adobo sauce). Instead of getting a third taco, I went for the grilled street corn (one of my favorites at any taqueria). 
The tacos were some of the best I ever had. While the steak taco was a little spicier than I anticipated, it added to the flavor. The grilled street corn had a little too much queso fresco and spices on it, but the only downfall to that was how messy it was to eat.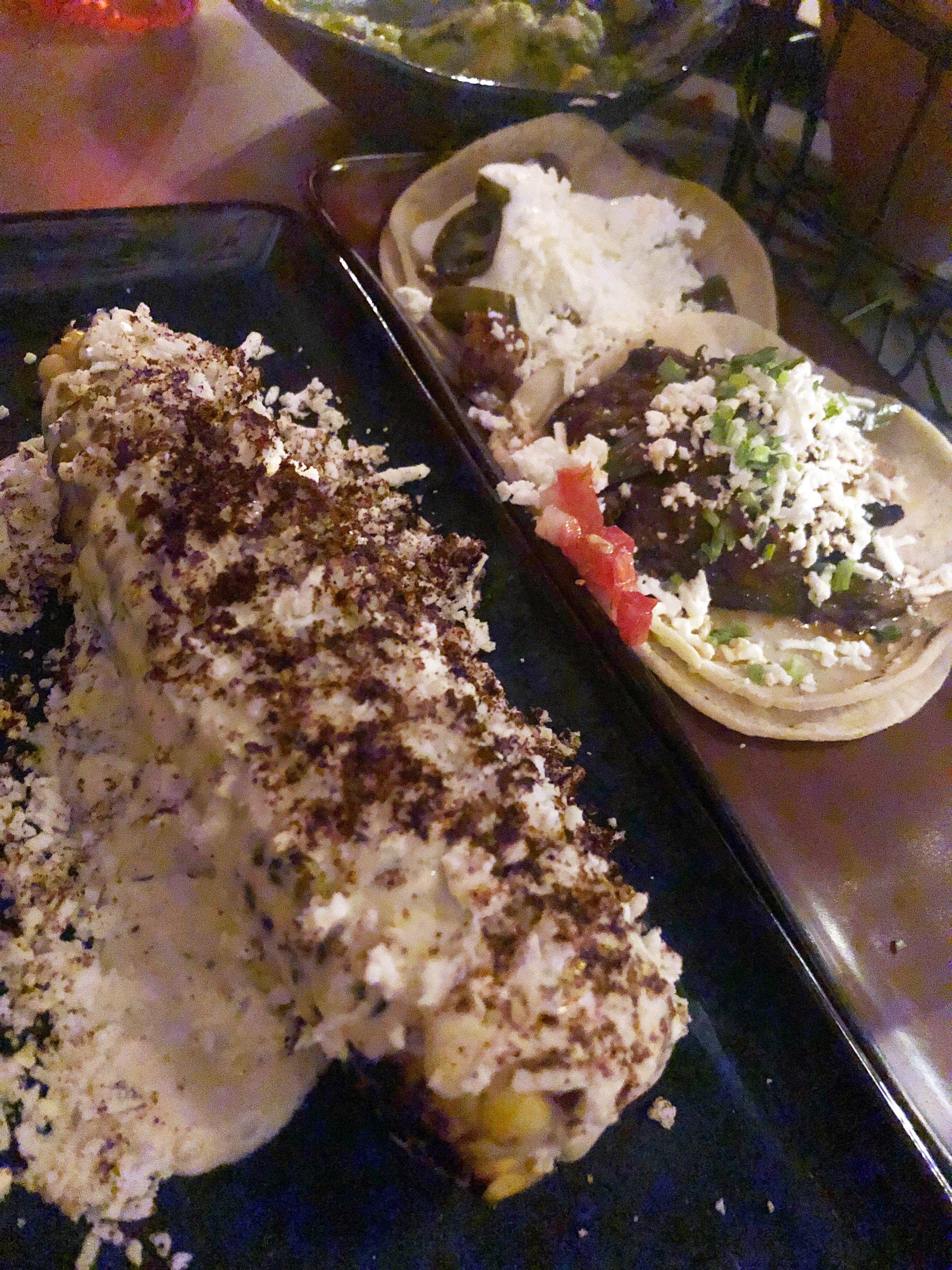 Room for dessert
After a very enjoyable dinner, my mom and I decided to explore Market Square a bit. We came on a good day, because there was a jazz concert going on, and a woman was belting high notes under the fairy lights hung around the square. Kids were playing in the splash fountains, running through them, laughing and playing with their friends. It was a very magical atmosphere. 
There were so many cool shops in the square, too. From a chocolate store to a boutique pet shop, there really was something for everyone. 
For dessert, we got gelato from Coolato Gelato. I had hazelnut and dark chocolate topped with a vanilla macaron - a combination of my two favorite European desserts. 
To be honest, I wasn't expecting a lot from Knoxville. But I'm glad to say I was pleasantly surprised. Knoxville is great for foodies, shopaholics, and the like. If you ever find yourself driving through Tennessee, make it a point to stop in this beautiful little city.