Angelic Bakehouse stirs healthy goodness into its signature breads and baked goods
Bread and baked goods, made from sprouted grains, go beyond the standard for nutrition and taste at Angelic Bakehouse.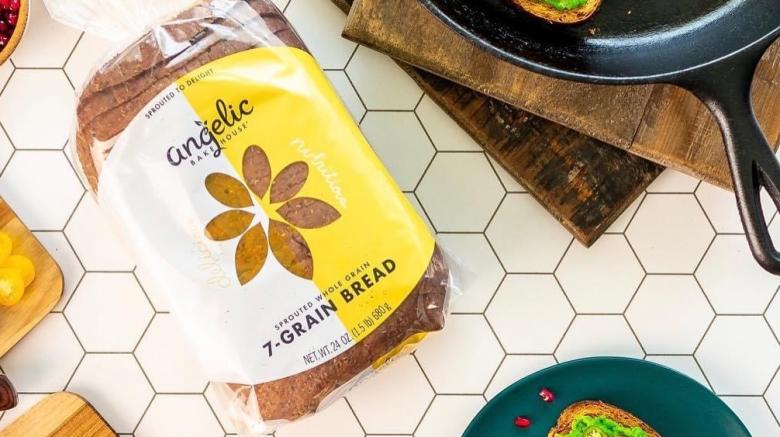 Angelic Bakehouse breads are as tasty as they are healthy, and a win-win for your family
If you love healthy food, or are gluten intolerant, you probably avoid buying most breads at the supermarket. Thanks to Angelic Bakehouse, there's no need to shun bread anymore. Not only are all Angelic Bakehouse baked goods healthy, but the founders and their team take personal pride in being unabashed food nerds who create delicious breads with meticulous care. 
Angelic Bakehouse truly goes above and beyond when it comes to choosing the best ingredients. Their wheat is sourced from a farmer in Montana where the grains are grown along carefully chosen hillsides with heavy doses of sunshine and wind. This particular set of conditions produces the best wheat to make the best wheat bread possible. Wheat grows similar to grapes: enduring difficult growing conditions makes them stronger and taste better. As a result, sprouted grains grown under these conditions have a distinct nutty flavor not found elsewhere. 
Sprouted grains have a ton of health benefits. The germination process—the fact that the grain has sprouted—breaks down starch in the grain, decreasing the amount of gluten that naturally occurs in wheat. It also increases the relative amount of vitamins and nutrients such as folate, fiber, vitamin C, zinc, magnesium, and vitamin B when compared to non-sprouted grains.
There are many varieties of great tasting, healthful breads available from Angelic Bakehouse including their original, great tasting whole grain bread. In fact, Angelic Bakehouse whole grain bread is so popular, it's sold in many grocery store chains across the nation.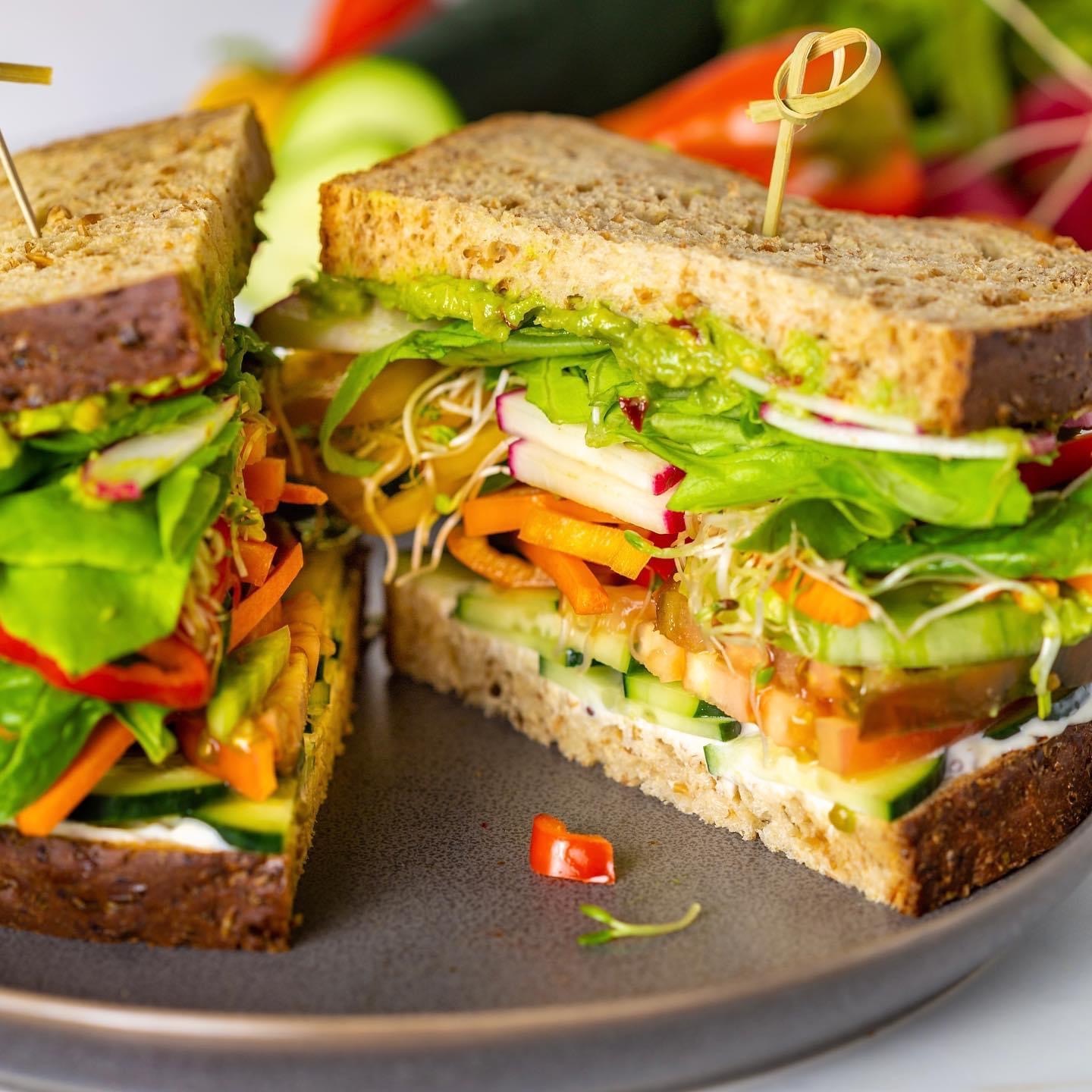 Angelic Bakehouse bakes a variety of healthy breads, including their delicious Raisin Wheat Bread
Not only does Angelic Bakery whip up the best whole grain bread, they also bake amazing reduced sodium bread, no salt added bread, and raisin wheat bread— all made with healthy sprouted grains.
Angelic Bakehouse didn't forget about your BBQ, picnic, or family sloppy Joe night. Their burger buns are made from the same healthy sprouted grains as their breads and other goods. So don't forget to pick up a bag of buns to keep in the pantry for when you get a hankering for a good old-fashioned burger.
There are several amazing recipes for fun breakfasts, snacks and desserts on the Angelic Bakehouse website. In fact, their raisin wheat bread is a family favorite.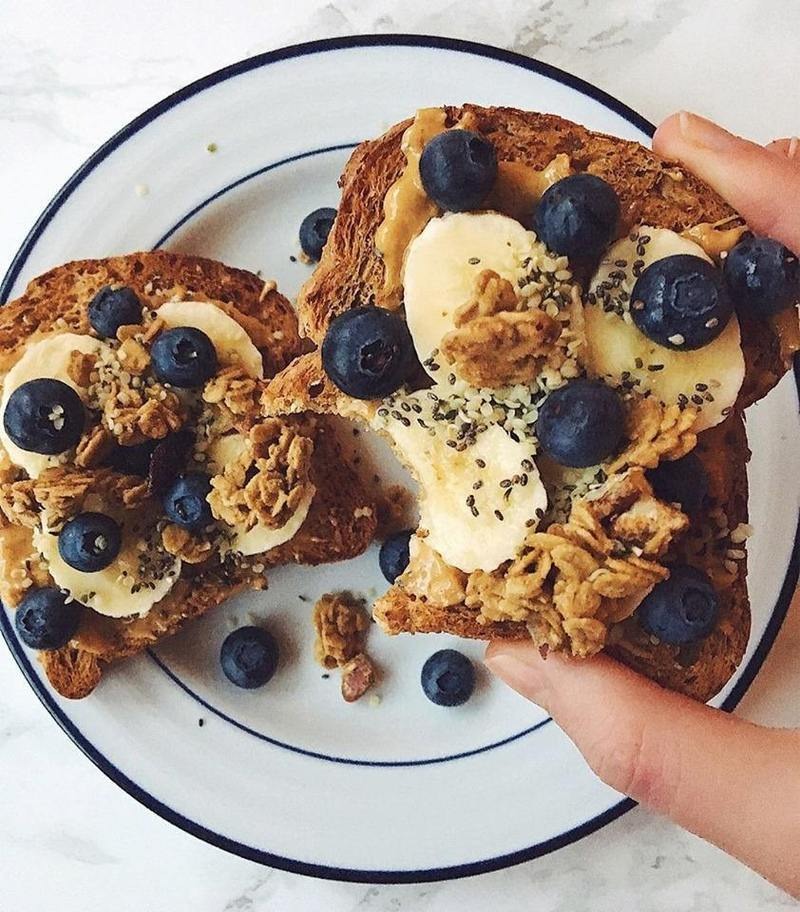 Angelic Bakehouse goes beyond the loaf with amazing wraps, buns, snack crisps, and flatbread pizza crusts
Who doesn't love the versatility of an Angelic Bakehouse wrap? From tacos to turkey pinwheels, to breakfast burritos and dessert cups—Angelic Bakehouse wraps are as versatile as they are colorful. Never fear, there's no artificial food dyes in Angelic Bakehouse wraps. The colorful wraps get their distinctive hues from vegetables, such as beets.
Angelic Bakehouse wraps are made from non-GMO, easy to pronounce, real ingredients. Like all Angelic Bakehouse goods, they're also vegan, kosher, allergen-free, and nut-free. And of course, they're made with sprouted whole grains.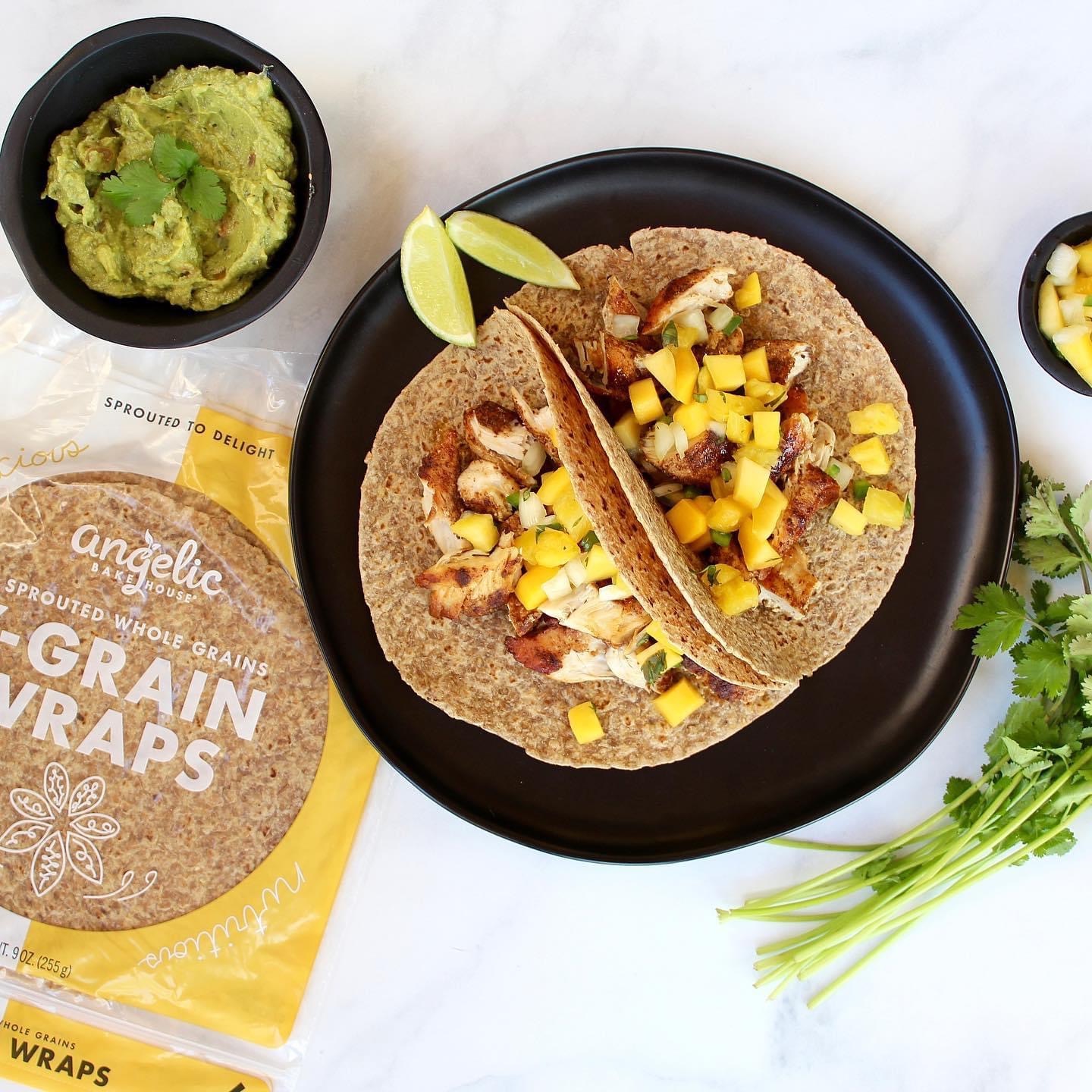 Angelic Bakehouse understands our pizza cravings, so they're delivering 'Flatzza' crust right to your door
Life wouldn't be the same without pizza. Thankfully, you can make pizza at home with Angelic Bakehouse 'Flatzza' flatbread pizza crusts. Like their wraps, Angelic Bakehouse pizza crusts are versatile and come in full-size, Buddy single size, and full-size reduced sodium. 
Busy moms and home cooks can feel good about making fun pizzas the whole family can enjoy. From fancy prosciutto and balsamic pizzas to simple pepperoni pizzas, you can make anything you want with the pizza crusts from Angelic Bakehouse. Plus, you'll feel better knowing you've made a healthy meal with sprouted grains and plenty of love.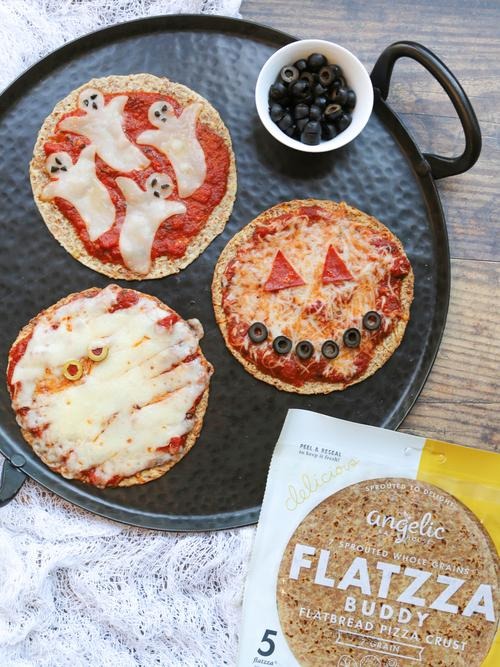 Snack time just got a whole lot healthier with Angelic Bakehouse crackers and crisps 
If you're looking to fill your pantry with healthy snacks, Angelic Bakehouse whips up some fantastic snack crisps. You can use them on a charcuterie board, in the kids' lunchboxes, or for a healthy midnight snack. Like the wraps and pizza crusts, Angelic Bakehouse snack crisps come in a variety of flavors, and they pair well with dips, cheeses, fruits, spreads, meats, and veggies for a fun snack. You can even use them as croutons in your favorite salad or seasonal soup.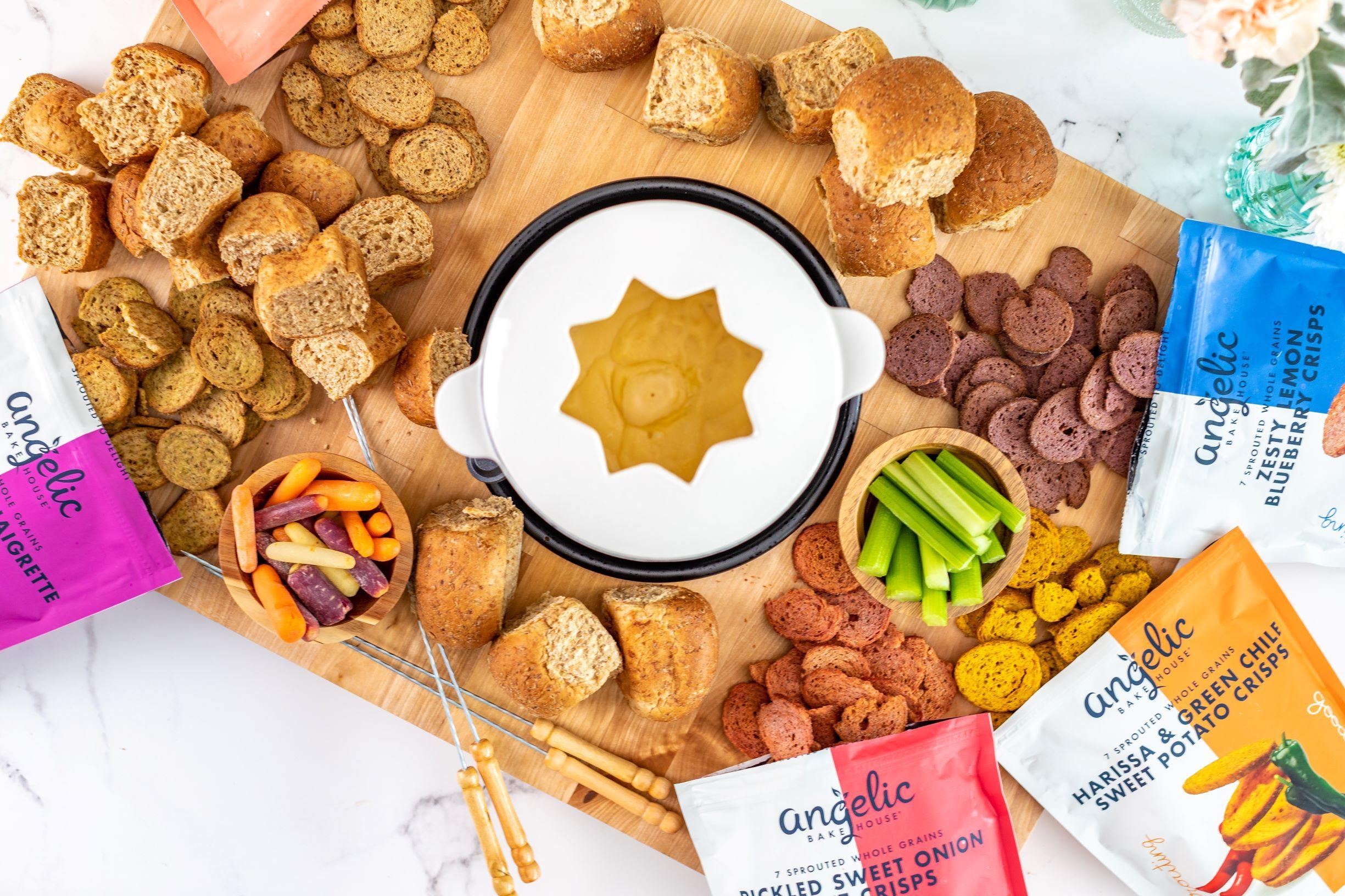 They're called 'Angelic' Bakehouse because they give back, and so can you
While building a socially conscious company, Angelic Bakehouse was determined to elevate the lives of their employees, customers, and the community. In fact. Angelic Bakehouse is a highly rated workplace by current and former employees. They are known for providing workers with a feeling of personal appreciation, a supportive environment, a place to grow, and a sense of trust.
While shopping on their website, you are invited to donate a loaf of bread at checkout as part of the Angelic Bakehouse 'Loaf Someone in Need' campaign. This, of course, is completely optional. In addition to the donations they already make to Feeding America, your donations will be matched, no matter how much or little you choose to donate. And there is no shipping charge for donations.
In their community in Milwaukee, Angelic Bakehouse works closely with Feeding America. Feeding America is one of the largest food donation charities in the US, supporting over 200 food banks and food donation services that serve roughly 46 million Americans. 1-8 Americans is facing food insecurity while 1-6 is just one missed paycheck away from facing food insecurity. That is why Angelic Bakehouse donates their healthy goods to Feeding America. Because every person deserves healthy food, no matter their financial situation.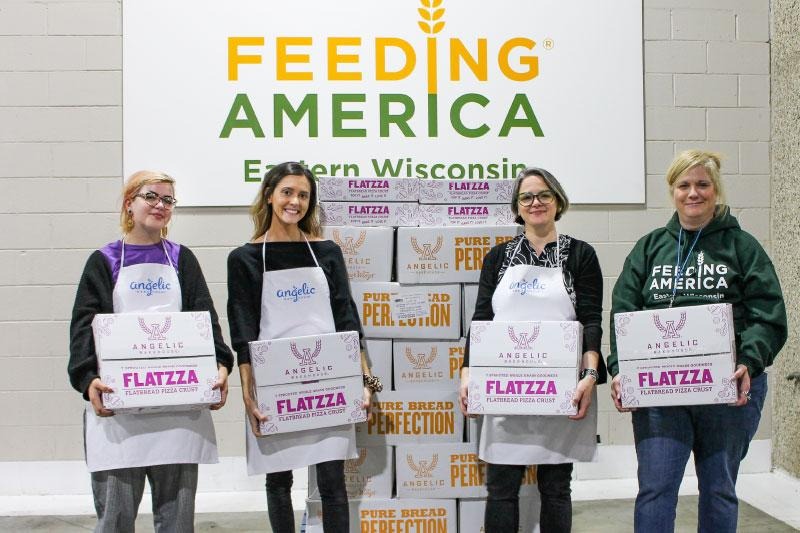 Buy Angelic Bakehouse baked goods online or at your local store
You can buy Angelic Bakehouse whole wheat breads, wraps, buns, snack crisps, flatbread pizza crusts and other baked products directly from their website, or from shopping chains such as Whole Foods, Target, Costco, Fresh Thyme, Sprouts, Giant Eagle, The Fresh Market, Kroger, and other local grocery stores nationwide.  Refer to the Angelic Bakehouse website to locate stores near you.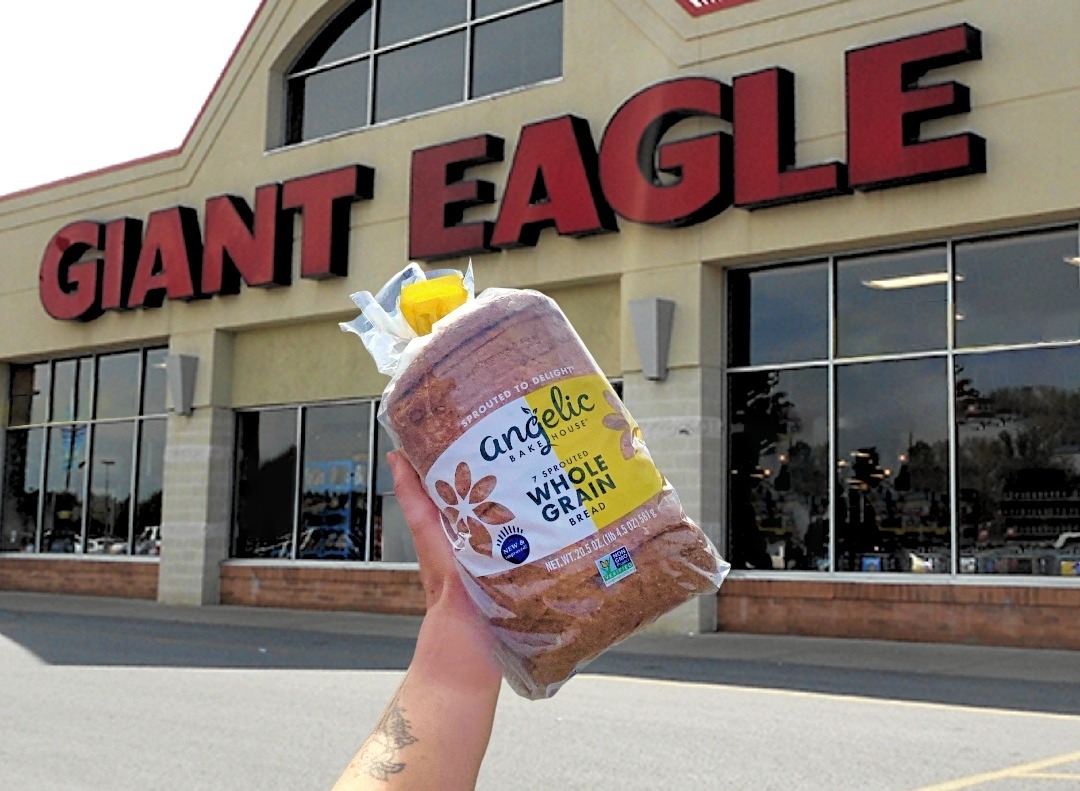 Visit Angelic Bakehouse website
Shipping & Delivery
Orders are shipped no more than 3 days after your order is placed. All orders are packed the same day they ship to guarantee the freshest product arrives at your door. You will receive a shipment notification email once your order is on its way, and you can track exactly when your order will arrive.
All orders ship via FedEx Ground, Monday – Friday from Milwaukee, WI. Transit time is between 1-4 days, depending on your location. Currently FedEx Ground, 2 Day, and express saver are your shipping options. Free FedEx Ground shipping is available for all orders of $29 or more. Angelic Bakehouse accepts Visa, Mastercard, American Express, and Discover for payment. Refer to the FAQ page for more details.