Frozen Garden for easy, nutrient-dense, real frozen smoothies, oats and treats
From farm to freezer, sustainable and healthy food has never been more convenient. Frozen Garden makes smoothies, snacks, and infusions tasty enough for the whole family.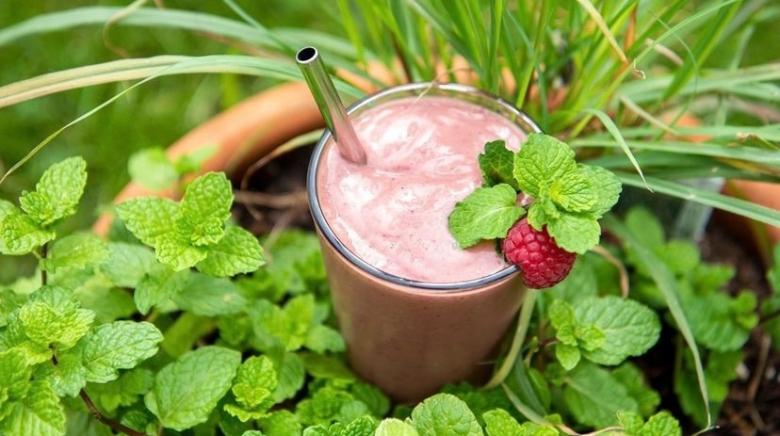 Frozen Garden offers all the nutrient-dense whole food smoothies, oats, and snacks you love without a subscription 
Smoothie delivery without a subscription is possible, thanks to Frozen Garden. 

Ordering from Frozen Garden is easy since you can choose exactly what you want when you want. Their selection of frozen pre-made smoothies and other healthy meal options is affordable and customizable.
Although you may opt to auto ship your favorite frozen ready-to-make smoothies and other delights, there are no strings attached. And you are not locked into any future purchases. You can buy what you want to try, what you already love, or the things you need without getting a bunch of stuff you don't want.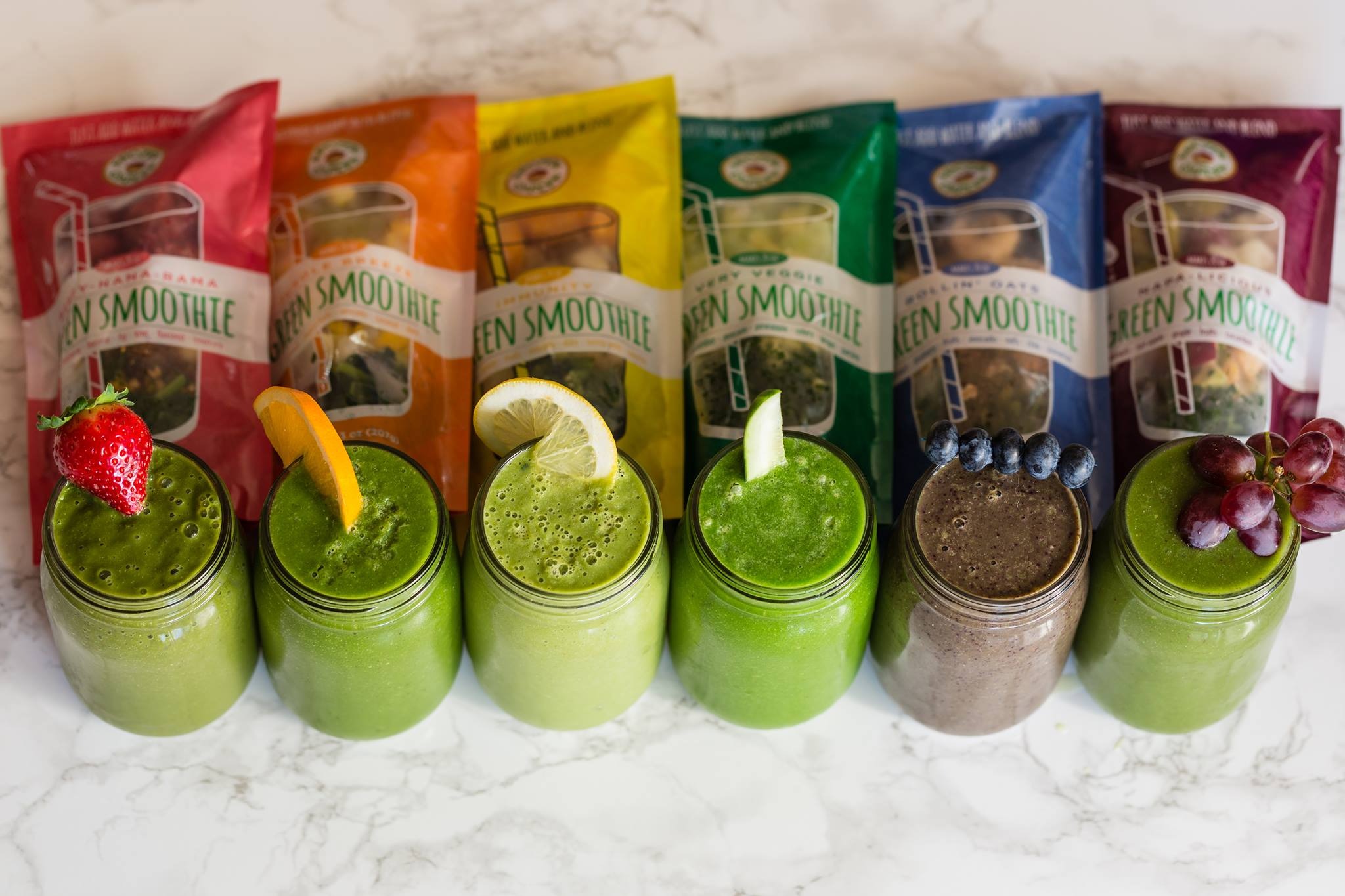 The beauty of Frozen Garden is that you will love their smoothies, oats, and snacks so much, you will want to re-order on your own.
With Frozen Garden, amazing ready to blend smoothies, quick overnight oats, and healthy snacks are made to be fast and easy. And you don't need to own a top-of-the-line blender to enjoy Frozen Garden's delicious line of healthful foods. In fact, Frozen Garden's founder specifically designed her smoothie recipes to work in a $19 blender from K-mart.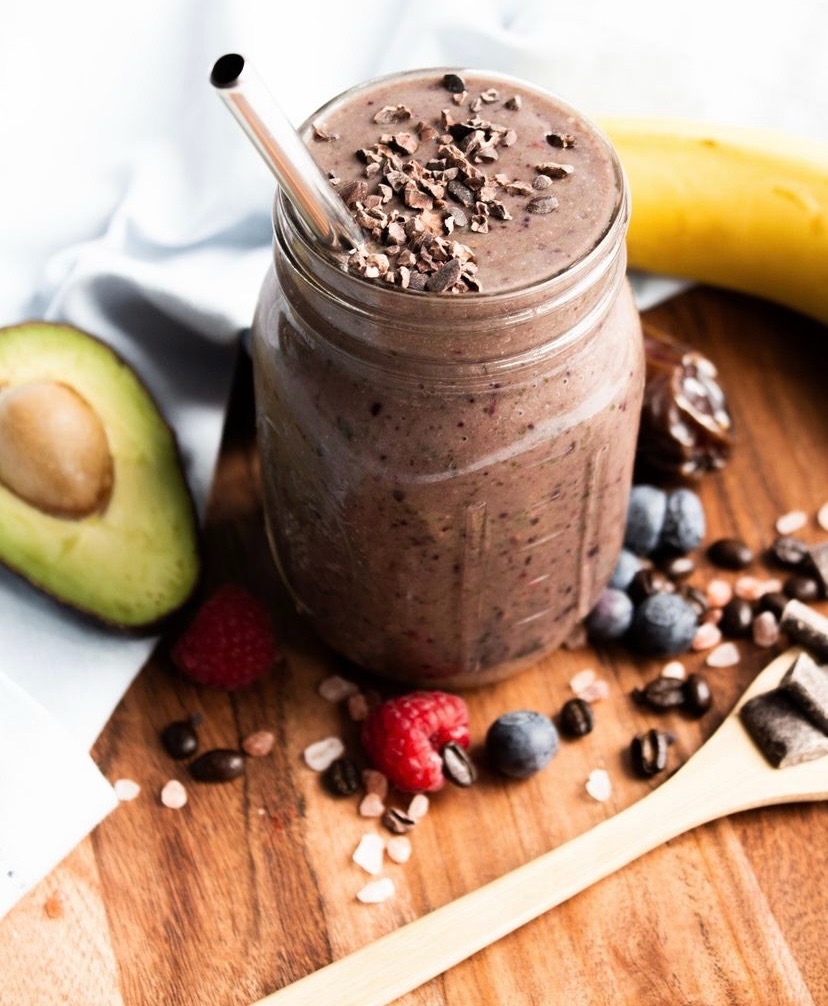 Even your kids will love Frozen Garden. Their snacks and smoothies—containing  nutrient-rich greens—are made to be flavorful without adding sugar or sugar substitutes.
Frozen Garden relies on the natural flavors of fruits, vegetables, hearty grains, seeds, nuts, herbs, and spices—and they know just how to blend these elements to create the most delicious treats.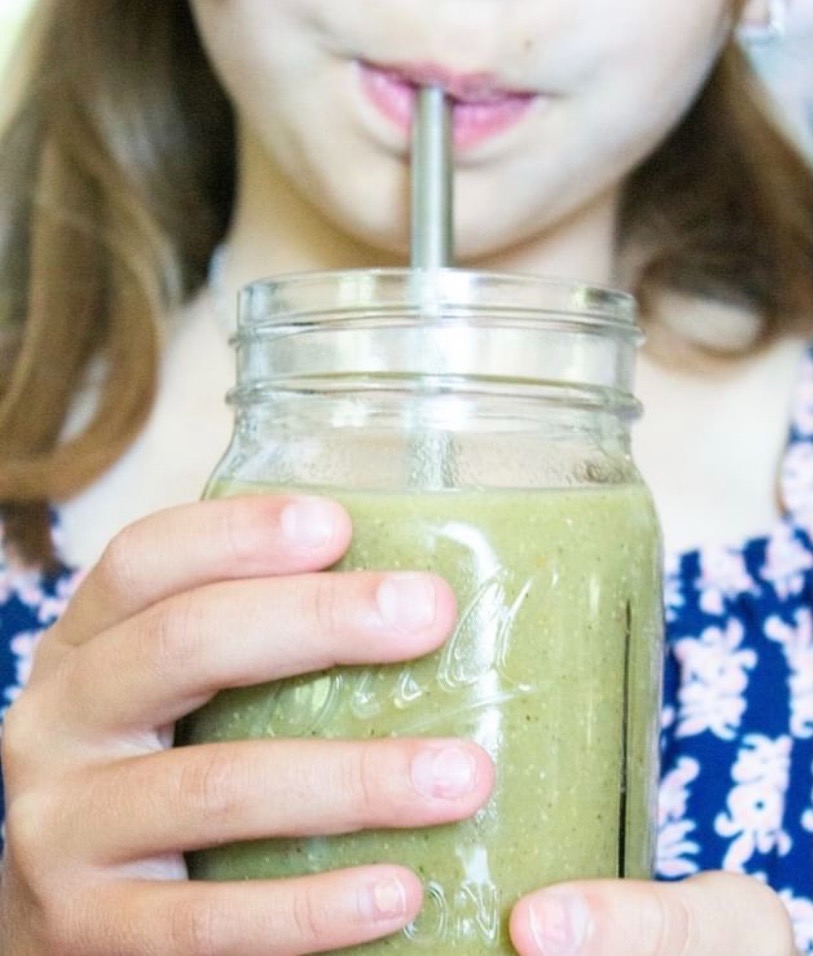 Built to be delicious and nutritious while providing a quick breakfast, overnight oats are all the rage. Frozen Garden makes this easy morning treat even easier. All you have to do is add milk or a milk substitute, and shake it up.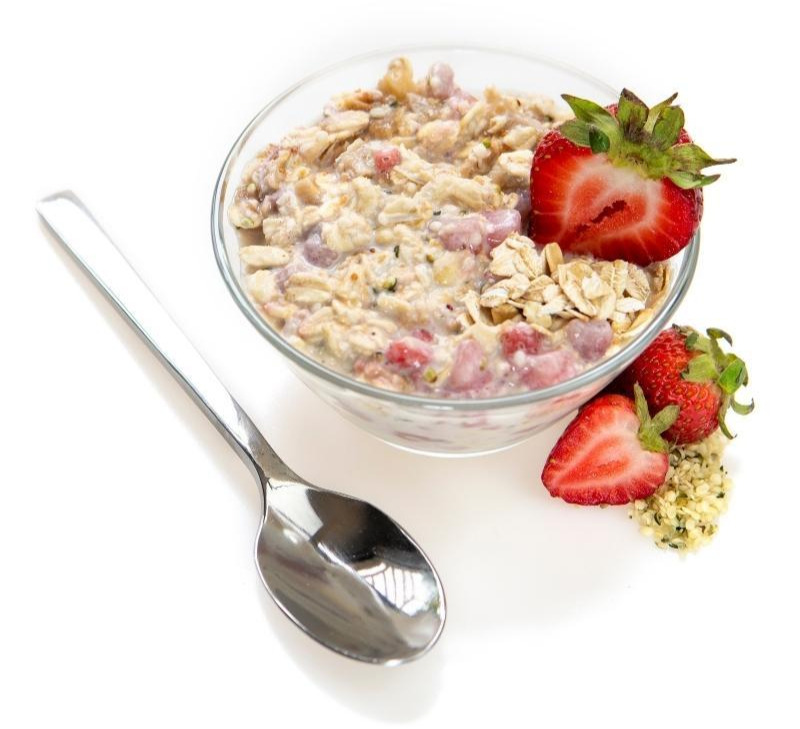 Frozen Garden's ingredients are grown at nearby farms and packaged in sustainable and recyclable materials 
Sure, Frozen Garden could cut costs by using a mass produce supplier or even non-sustainable packaging. But that's not what they're about. No matter how big organic frozen smoothie packs become, they have promised never to sacrifice quality, flavor or the environment.
While it may seem like a business-prudent, cost-saving change alternative to use mass produce suppliers, it's never going to happen. Frozen Garden considers their farm partners to be part of the family.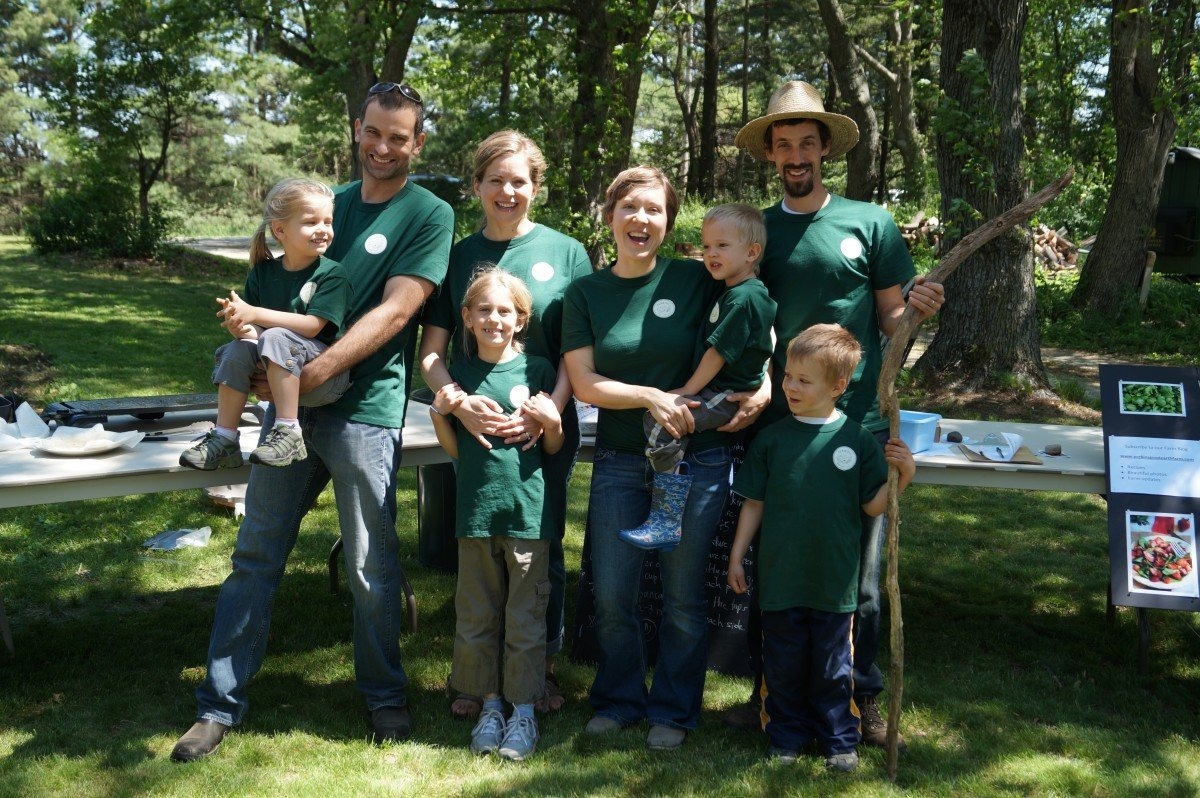 Farm partners are all within a close distance to Frozen Garden. Relying on farms across the nation to deliver products from far-away adds greenhouse gases into the atmosphere. The best produce available to create delicious frozen smoothie packs for Frozen Garden are just a short drive away. 
Frozen Garden donates 100% of their scraps and waste to Great Inspirations Farm for composting which reduces landfill waste and incineration, and therefore emissions. Great Inspirations Farm uses this compost to feed the soil that grows the kale, spinach, cucumbers, and other produce that Frozen Garden uses in their ready made frozen smoothies and other healthy foods. 

Unlike most plastic packaging, Frozen Garden's raw food smoothie pouches are made from 100% recyclable plastic. Once recycled, the pouches can become something permanent, like a park bench or a dog bowl. In other words, if they are properly recycled, Frozen Garden pouches will not pollute landfills or oceans. 
Shipping boxes are made from recyclable cardboard while the liners are made from natural corn syrup that can either be rinsed away under the faucet or biodegrade over time in a landfill.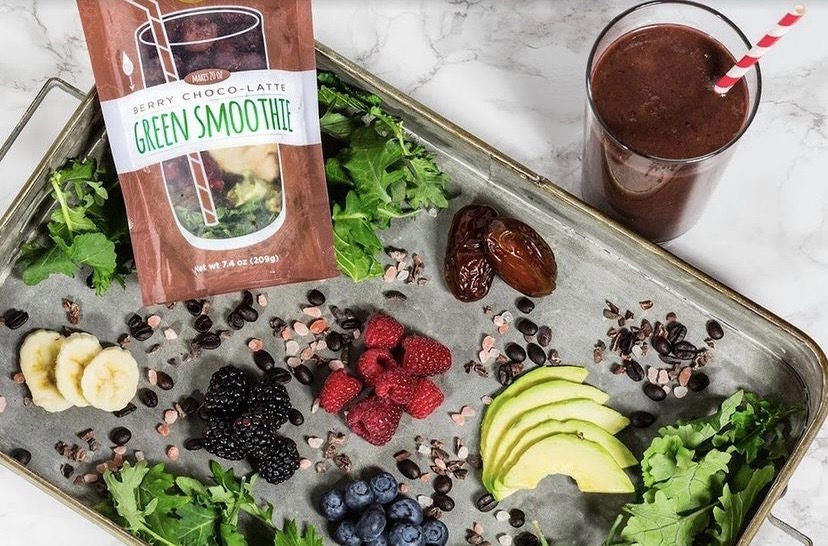 Frozen Garden is committed to your health and providing real nutrition, service, and trust
Allyson Straka, Founder & Chief Smoothie Officer of Frozen Garden began her journey as a health coach. She found the biggest complaints and concerns her clients had were that nutrient-dense, healthful foods were not easy to cook, nor were they convenient for a busy lifestyle. She set out to change that and founded Frozen Garden.
Working with local farmers, Allyson created her own recipes for raw food smoothies that would be fast and easy for people to try. She created frozen food smoothie packs—ready to ship—to be available anyone nationwide.
From its founding and throughout its growth, Frozen Garden sticks to its commitments:
REAL INGREDIENTS: Handcrafting frozen, ready to make smoothies and other delicious foods with 100% real, organic produce, nuts, and grains.
 
REAL FARMERS: Sourcing ingredients for her ready made smoothies and snacks from local farmers, when available. 
 
REAL CONVENIENT: Simplifying how you nourish your body.
 
REAL TEAMWORK: Fostering a supportive work environment with flexible hours and an opportunity for everyone to make an impact. 
 
REAL SUSTAINABLE: Minimizing the negative impact on the environment while making sure nothing goes to waste.
 
REAL PEOPLE: Providing excellent customer service with a friendly voice on the other end of the line or a personal email response, without the use of an automated system.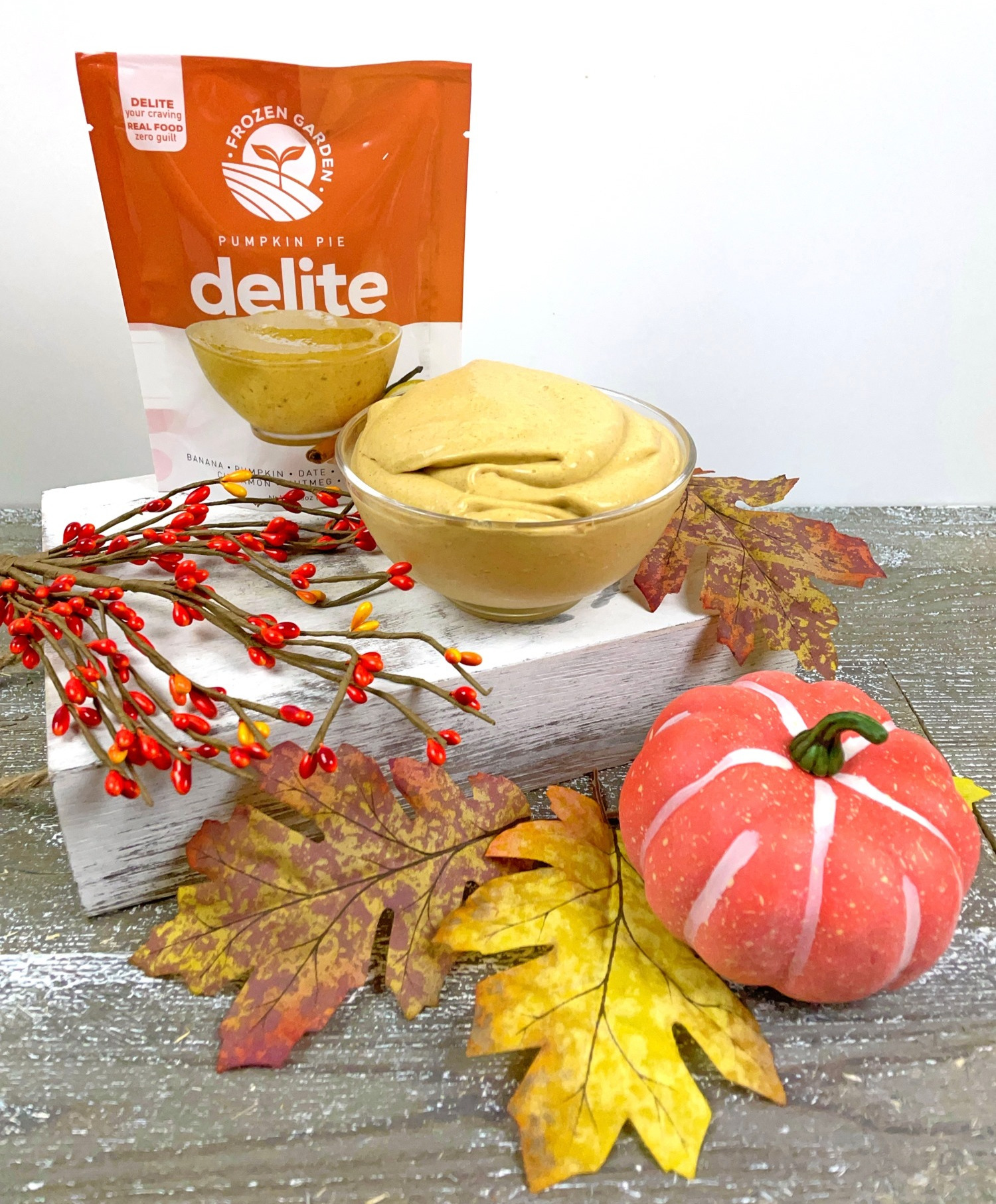 Frozen Garden uses fresh ingredients from nearby farms to create delicious, nutritious smoothies, oatmeal, and treats for the whole family.
Continually looking forward, Frozen Garden creates seasonal treats, beverage infusers, great recipes, and a helpful blog to keep you on a healthy track.
Shipping & Delivery
Smoothie delivery, already frozen and ready to go, is possible. Shipping for Frozen Garden is available to all in the lower 48 states.
Due to the logistics and cost of shipping frozen items, there is a minimum order amount of $35. Frozen Garden offers free shipping on orders of $150 or more. For orders under $150, there is a flat rate shipping fee ranging from $9.99 to $18.99 depending on your location.  Refer to their SHIPPING page for more details.