A Saratoga Cafe Serves Matcha Tea & Cappuccinos in Handmade Ceramics
How one Bay Area couple turns your Saratoga cafe visit into a trip to the gallery.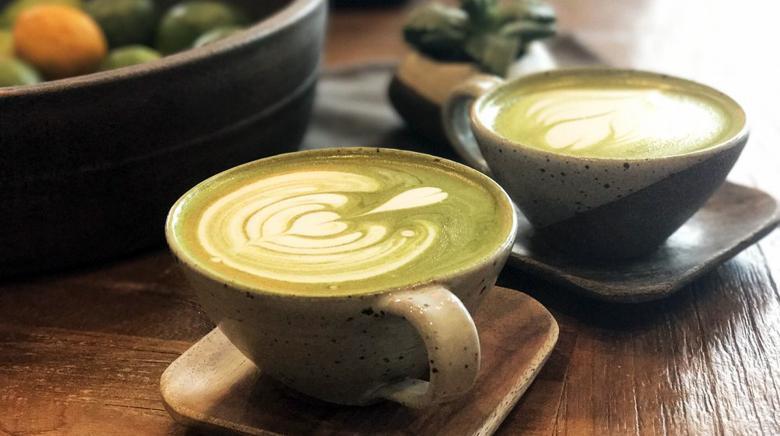 Discover Sue's ceramics in a cozy Saratoga Cafe in the Bay Area
Whether it be through swirls and spirals in the foam of your latte or watercolors by local painters hung on its walls, third wave coffee shops in the Bay Area are increasingly welcoming artwork alongside your cappuccino. Art compliments coffee as well as milk compliments espresso. The comingling of the two reminds us to savor life both aesthetically and flavorfully. Imagine not just adding art as an accent to the coffee, but blending the two so seamlessly they became inseparable. What might it look like if your entire cafe visit was transformed into an ongoing artistic experience from start to finish? Innovative Korean couple Sue and JJ Kang have accomplished this feat through Sue's Gallery Cafe, a downtown Saratoga coffee shop that showcases as well as serves espresso drinks in Sue's handmade ceramics.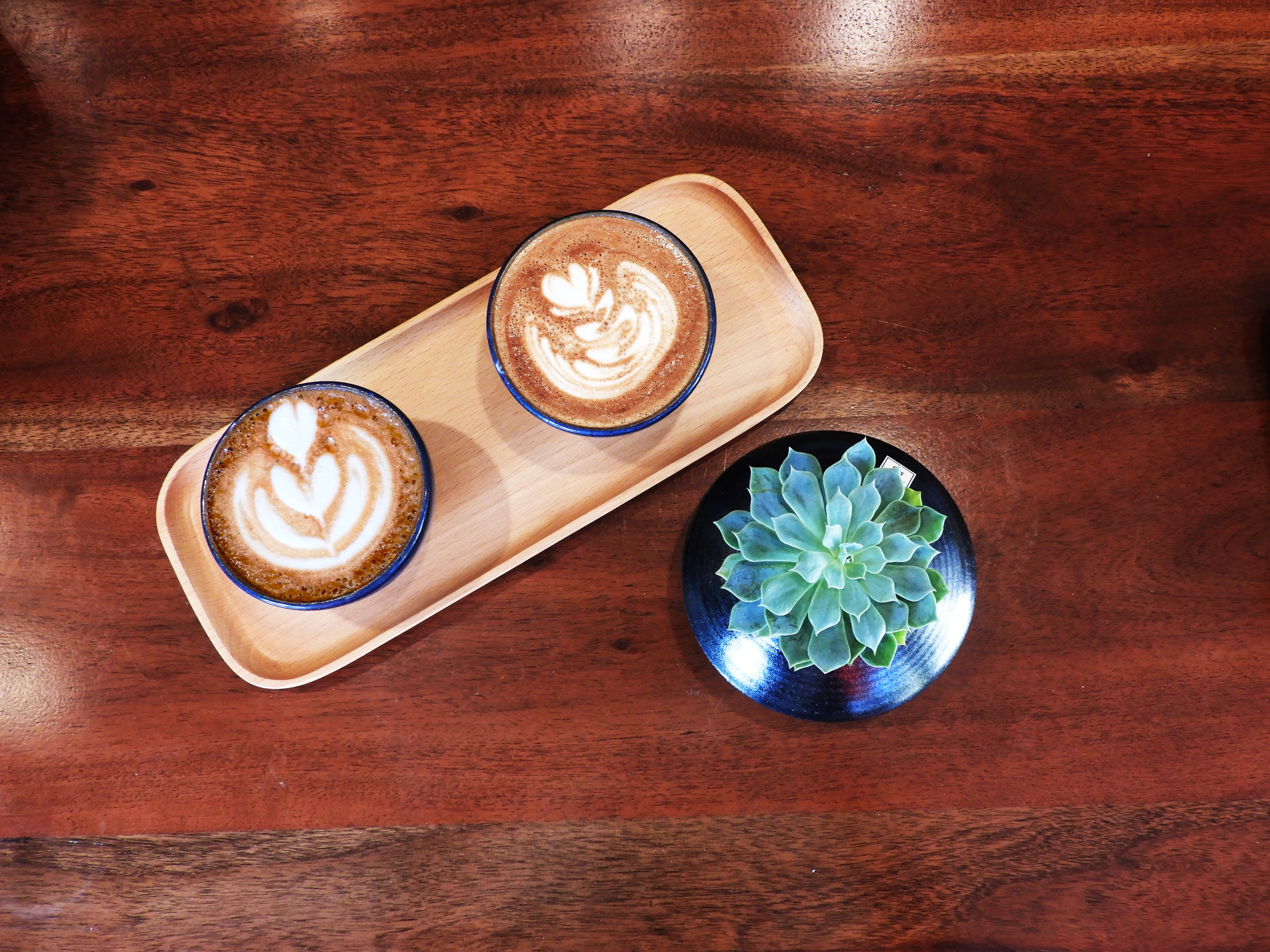 Where Café Meets Gallery
The title should be the tipoff. It's not a gallery. It's not a cafe. It's unequivocally both.  One element without the other becomes incomplete. It's as inconceivable as either JJ or Sue attempting to run the business on their own. The couple is an unstoppable tag team—Sue crafting ceramics, JJ overseeing day-to-day operations at the cafe—joining forces to create a better whole. A prime example of this collaborative effort is how JJ's knowledge of coffee inspires the cups, bowls, and other vessels that Sue creates to serve their customers food and drink.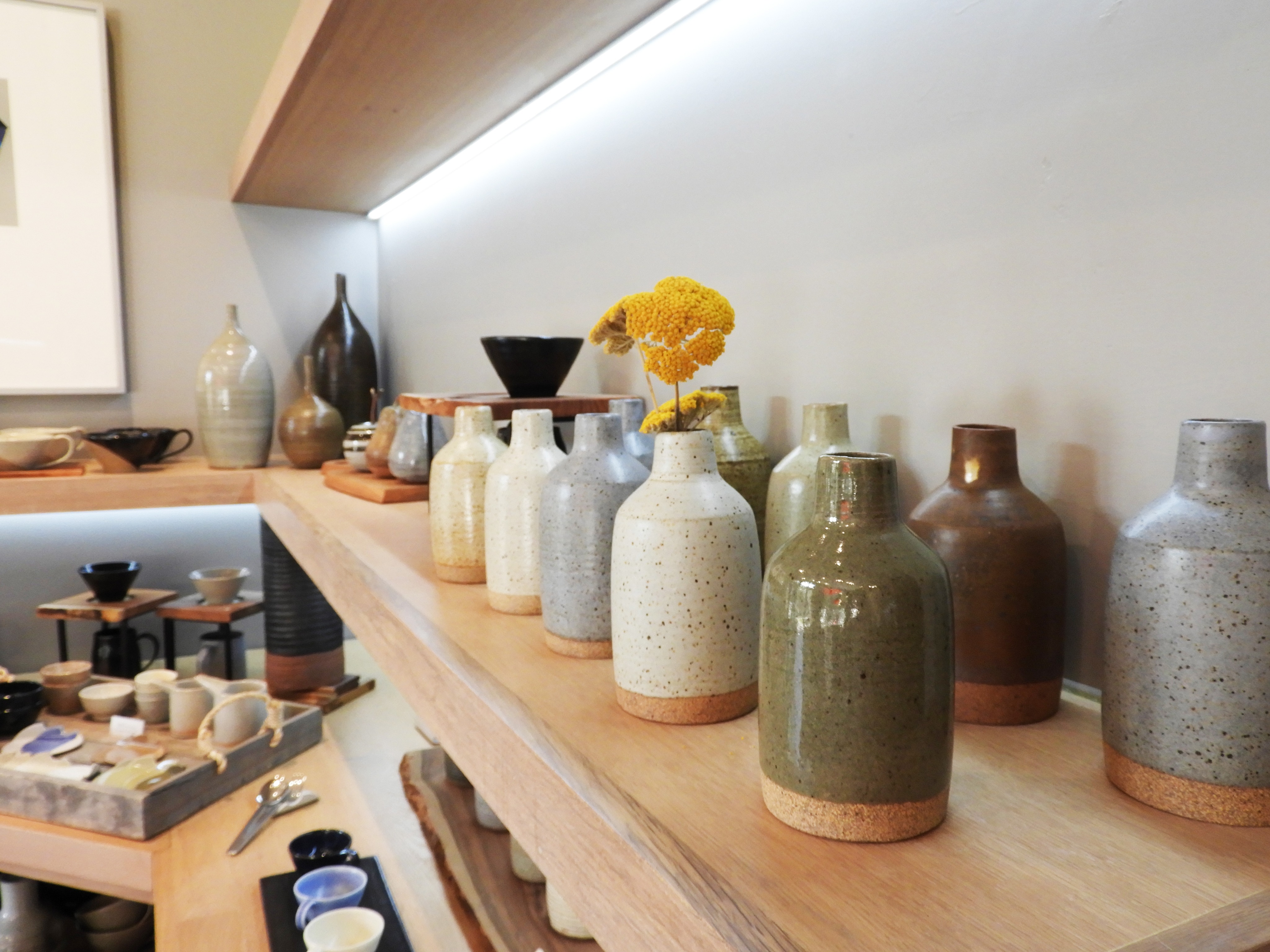 Beauty in The Details
"A small difference makes a big change in the drinking experience," JJ notes. He points out that a slight outward flare to the rim of an espresso cup allows your lips to first encounter the crema (or golden froth at the top of the shot), before the brunt of the hot espresso meets your mouth—enhancing the mouthfeel and prolonging the aftertaste. In contrast, the pour over cup flares inwards because it's a slower drink, taking longer to brew. "It is important for the drinker to retain the heat and the flavor as much as possible," he explains.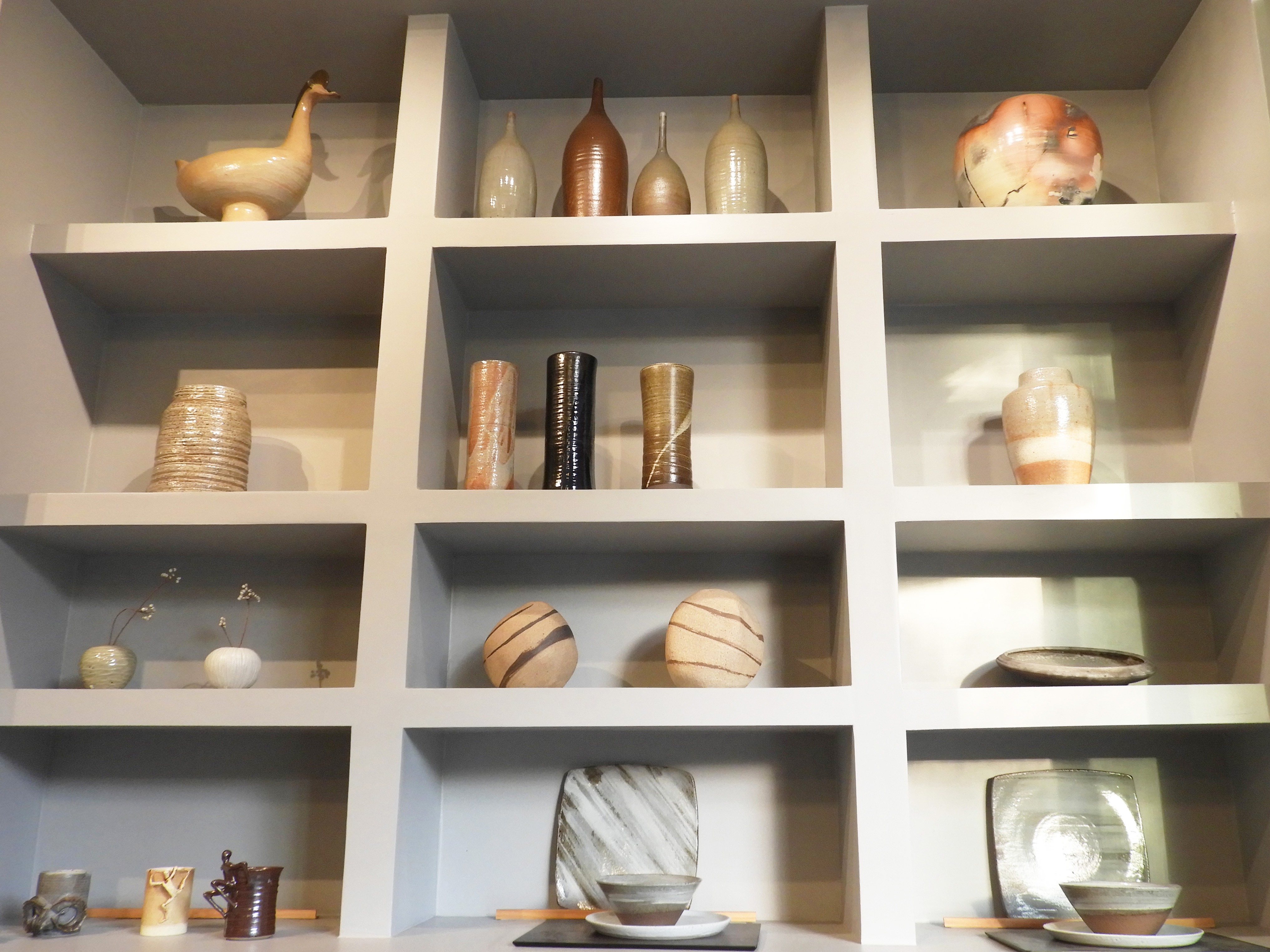 This mindful attention to the little details is reflected across the shop. And it's an artform all its own. Louis Armstrong croons from the speakers. Aztec mochas and toast with earl grey milk jam and garlic herb cream cheese are presented on wooden trays. Matcha tea lattes and cappuccinos are crowned with foam art.
And then of course, there's Sue's graceful ceramics. Being handmade, each is one-of-a-kind: speckled like a robin's egg, etched with rippling rings, covered in creamy glaze. They contribute a sense of depth, of authenticity… even of intimacy about the place.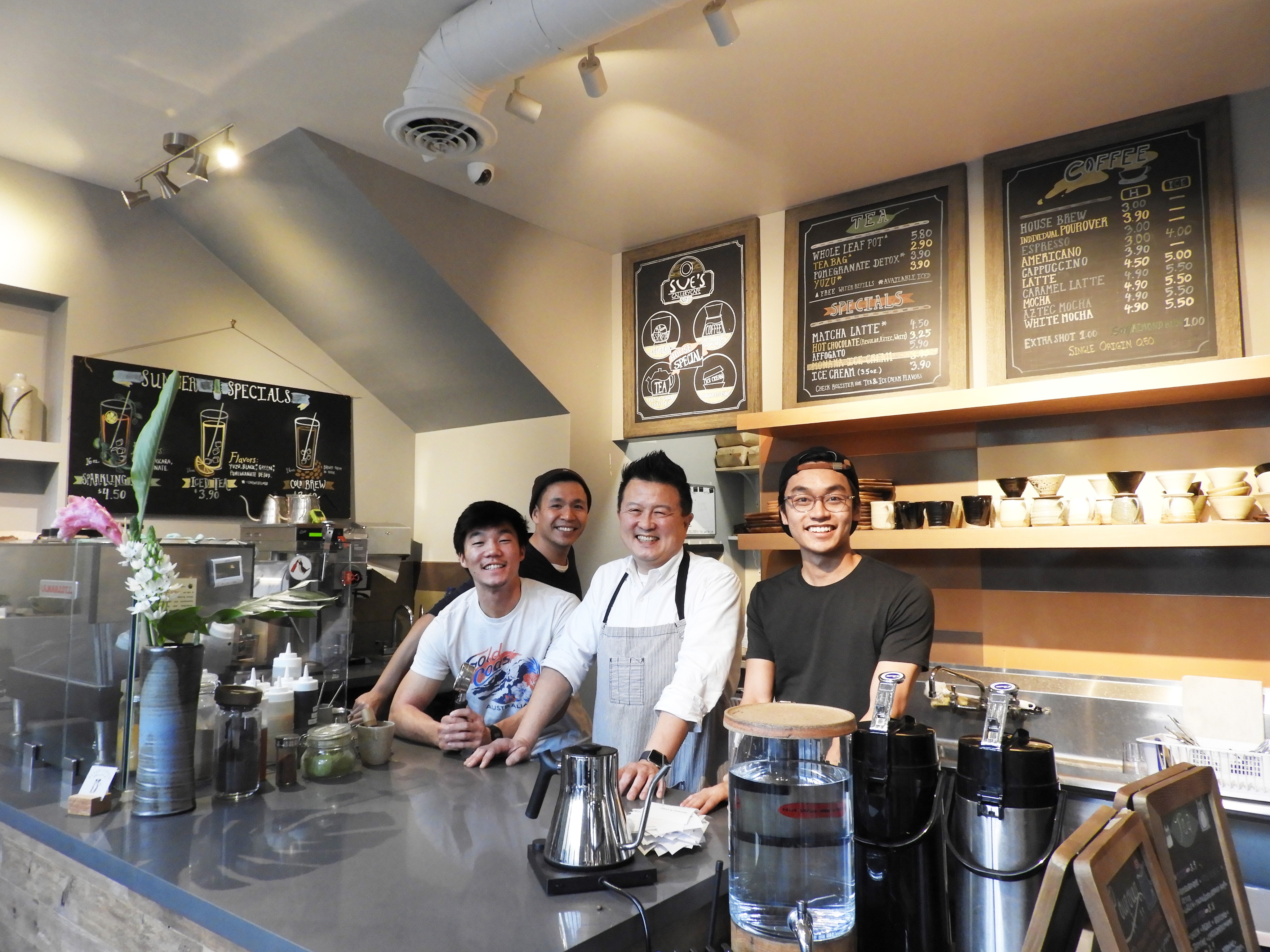 A Welcoming Hub for Local Artists and Art Lovers
Across the sunlit patio in an adjacent building, a room with a clean, airy aesthetic showcases and sells shelf upon shelf of Sue's pottery. To support local artists, both patio and gallery are regularly converted to host pop-up markets and open mic nights, conduct ceramic workshops (instructed by Sue), and even feature a few pieces of pottery crafted by Sue's studio students.
JJ and Sue have intentionally furnished their building with a dining table and marble countered breakfast nook to make artists and art lovers alike feel a coming home upon entry. This is particularly fitting considering that, before the space was converted into the gallery/cafe it is today, it served as the couple's home.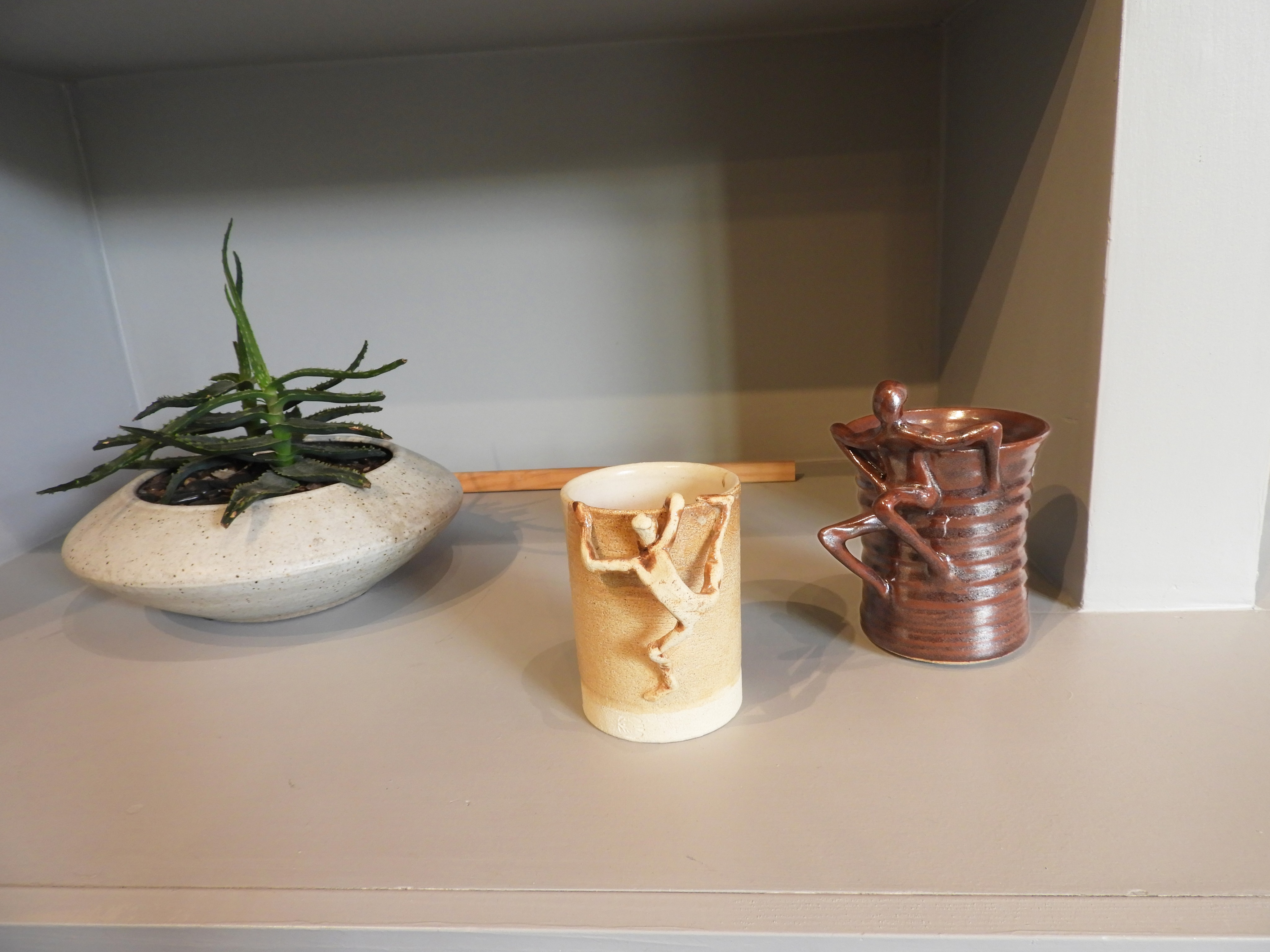 The message is clear: "home" need not be unremarkable. Sue's ceramics show us that there is beauty in the everyday if only we go looking for it. Not all art must go untouched, isolated to the wall. Art can be as tactile and practical as vessels used to serve delicious meals to loved ones.