Bitter + Sweet Café Owner Redefines Craft Coffee & Latte Art in Cupertino
Daniel Vu creates new specialty drinks and jiggles his hands to make latte art.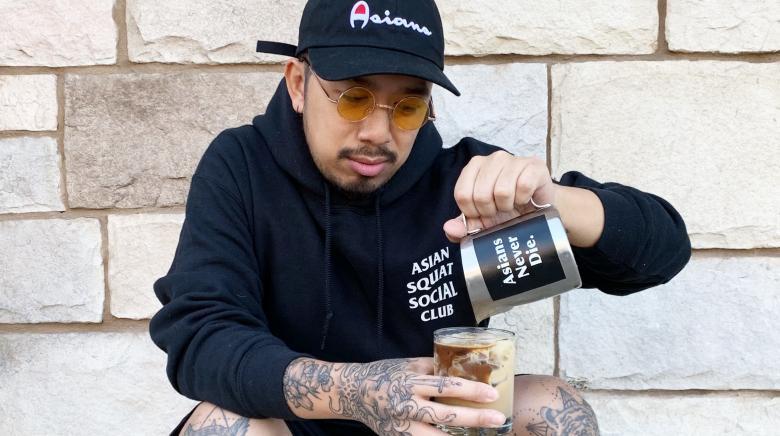 Love at First Sip
Once crowned as Dan the Man at Peet's Coffee and briefly known as the One-Arm Barista, Daniel Vu shares his expertise in craft coffee as the owner of Bitter Sweet Café in Cupertino, California. With over fifteen years of experience, Daniel continues to expand his knowledge in the coffee industry and amaze customers with unique, self-innovated drinks. 
Born and raised in the Bay Area, Daniel was not always an edgy, Instagram-famous coffee connoisseur. Studying graphic design for a year left him craving for a more hands-on career with a minimized time spent in front of a computer screen. In 2008, when he drove his then-girlfriend to an open interview at Peet's Coffee in Santa Clara, Daniel also decided to apply for a barista position on a whim. The manager not only hired Daniel for the job but also asked him to help open another location in Milpitas after seeing him excel at work. There, Daniel helped train the new employees and achieved a number of promotions. While working at Peet's, Daniel fell in love with coffee-making and became excited about the artistic potential of the career.
"I realized that I can make a living doing art in my own way" says Daniel.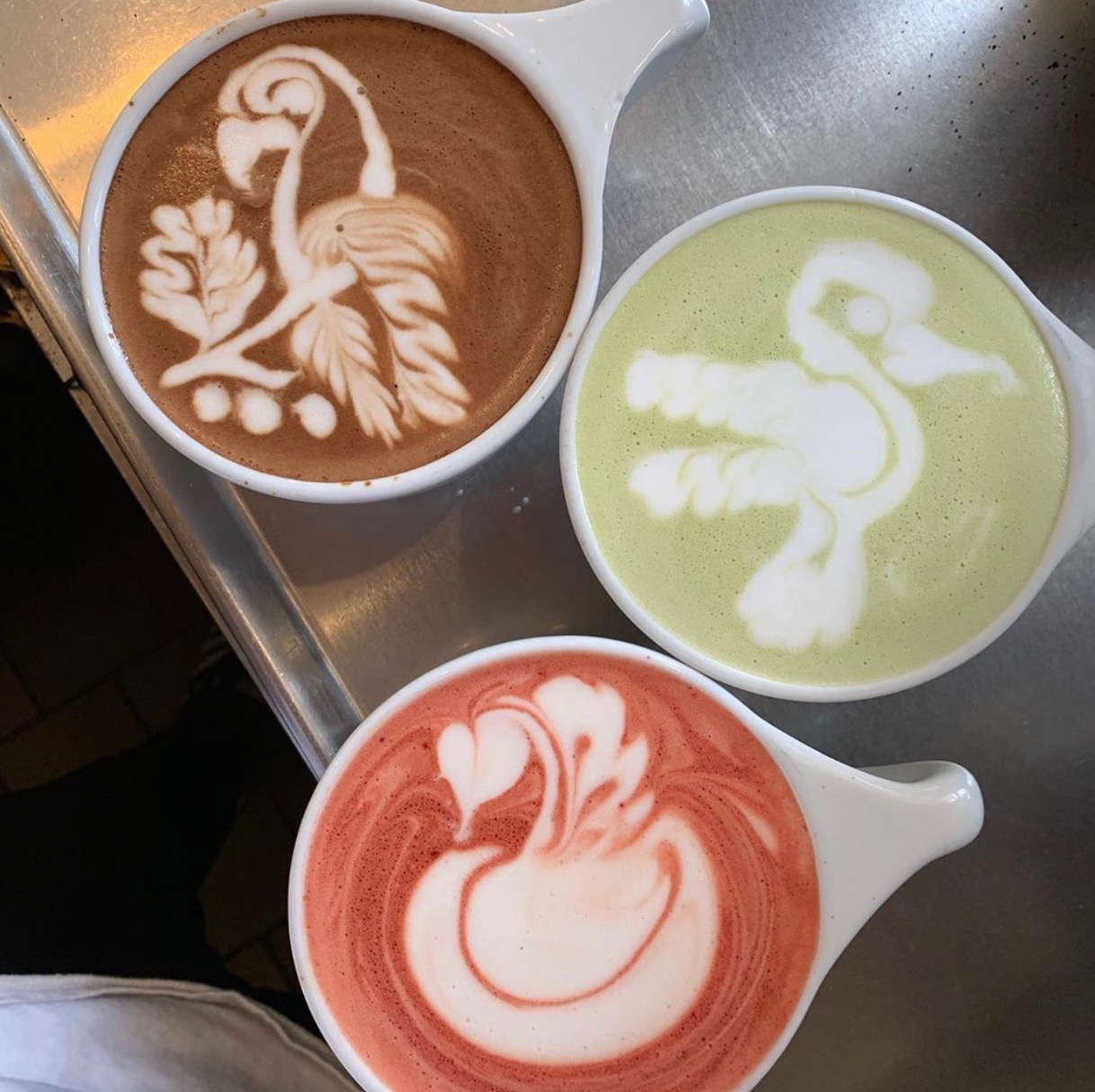 To complement his role as a barista, Daniel also completed his education at The Professional Culinary Institute, presently known as The French Culinary Institute, in Campbell. Although he enjoyed making edible creations with his hands, he knew that he wanted more. Daniel describes that working behind-the-scenes in the kitchen gives him less gratification because he cannot see the reactions of his customers when they see or taste the food. On the other hand, as a barista, Daniel enjoys seeing his customers in awe when he presents his latte art.
Perfecting Latte Art
In 2010, Daniel began working at Big Basin Café in Saratoga. While working there for a year, he grasped the rudimentary techniques of creating latte art. Daniel's desire to make better art gained greater momentum after he became Barista Dan on Instagram and saw the works of latte artists around the world. At the time, there were few tutorials online that narrated latte art-making; however, feeling inspired by the other artists on social media, Daniel dedicated years of self-training and trial and error to learn more about the physics behind each technique. Having accumulated years of experience, Daniel now teaches beginner-level latte art classes in addition to his regular coffee business.
Having perfected numerous latte art images, Daniel explains, "My signature is a hybrid of several different styles: a Rosetta mixed with a tulip and heart."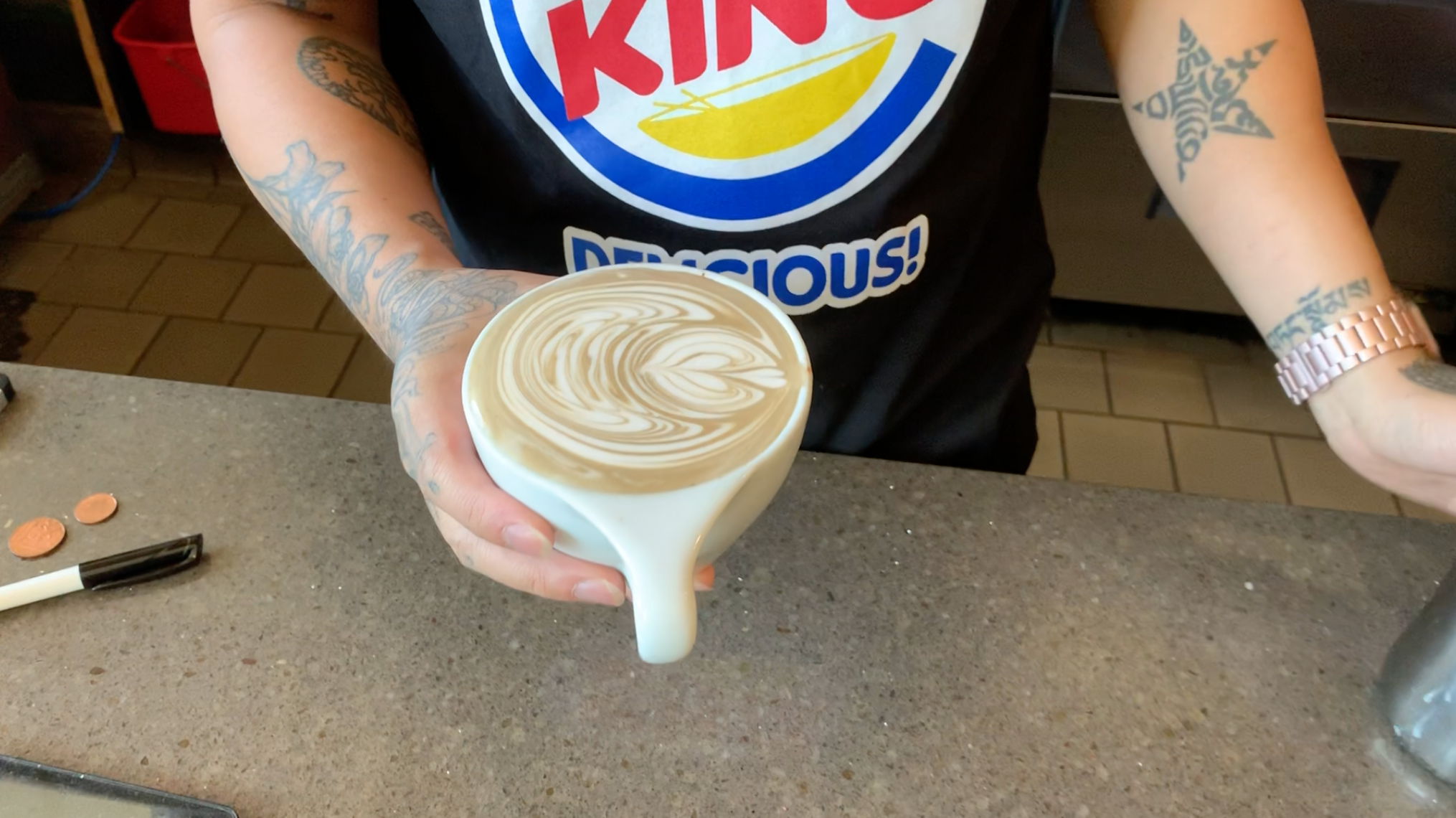 A Bitter Sweet Business
Over the years, Daniel helped open up a number of coffee shops, including a Peet's Coffee, a Specialty's Café and Bakery, and Sue's Gallery Café. In 2011, Daniel became one of the original employees who helped open up Bitter Sweet Café. After spending six years as an employee, Daniel, who had always wanted to be a business owner, bought the shop after seeing an opportunity when the owner decided to move overseas.
"What better thing to run than something that I love to do?" Daniel states.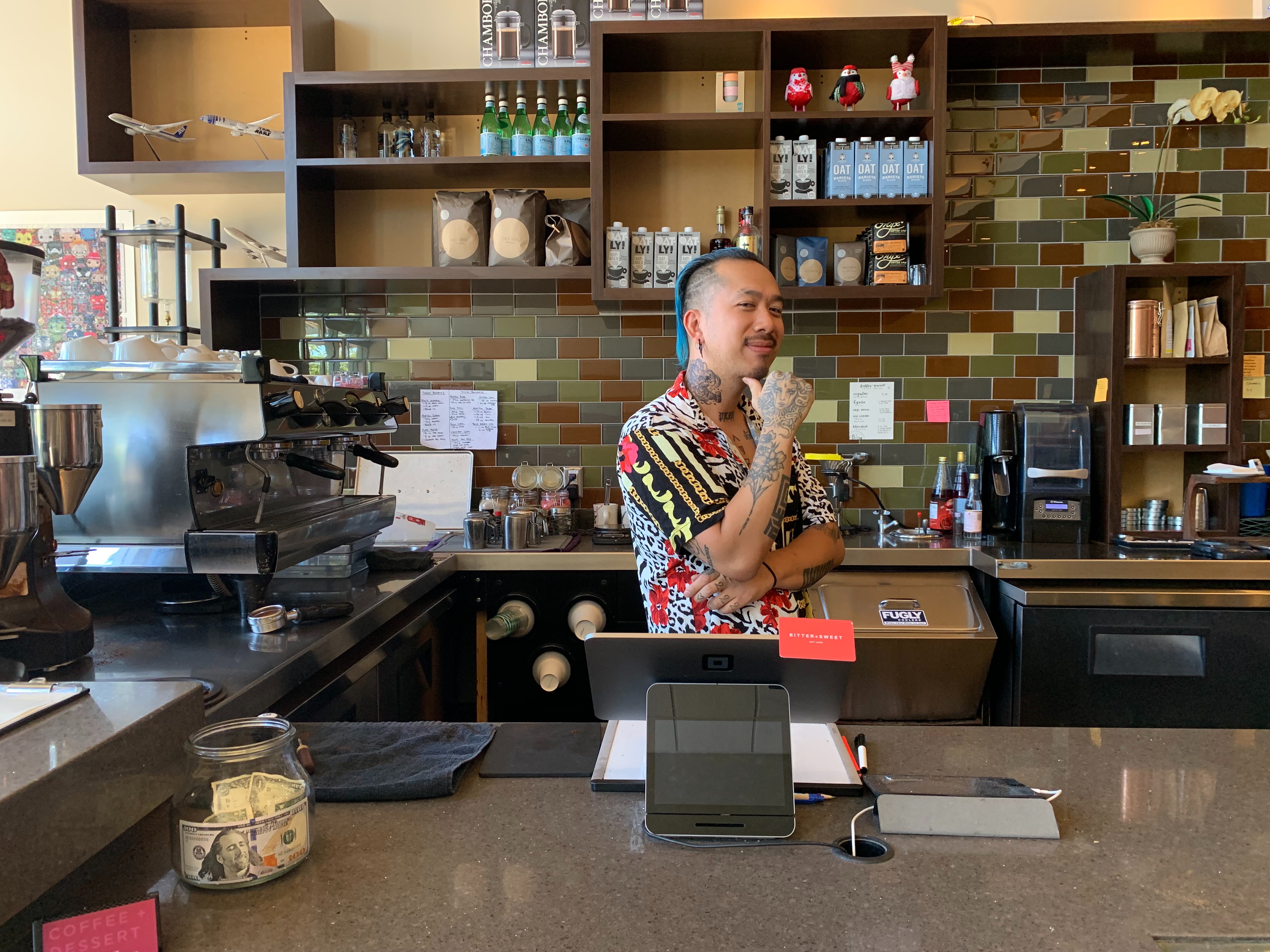 Since becoming the owner of Bitter Sweet over the past two years, Daniel works hard each day to impress his customers. He typically starts at around 6:30 in the morning and closes the shop at 8:30 in the evening. As part of his daily routine, Daniel consumes five to eight cups of coffee on average, including his morning coffee that consists of a regular pour-over. Although Daniel does not have days off from work, he explains that seeing his regular customers, many of whom are Apple or city employees, go in everyday or even multiple times a day for a cup of coffee brings him joy and inspires him to do better.
Daniel says, "If I have a day off, I would probably just hang out here, relax, and talk to people."
Good Vibes Welcome
Walking into Bitter Sweet, customers can immediately sense the edgy and hip-hop vibes that the shop exudes. Not only are the coffee machines covered with stickers, the shop is home to a number of classic arcade machines. Who wouldn't want to enjoy a cup of Black Sesame Latte and compete in Pac-Man or Street Fighter with a friend, all in one spot?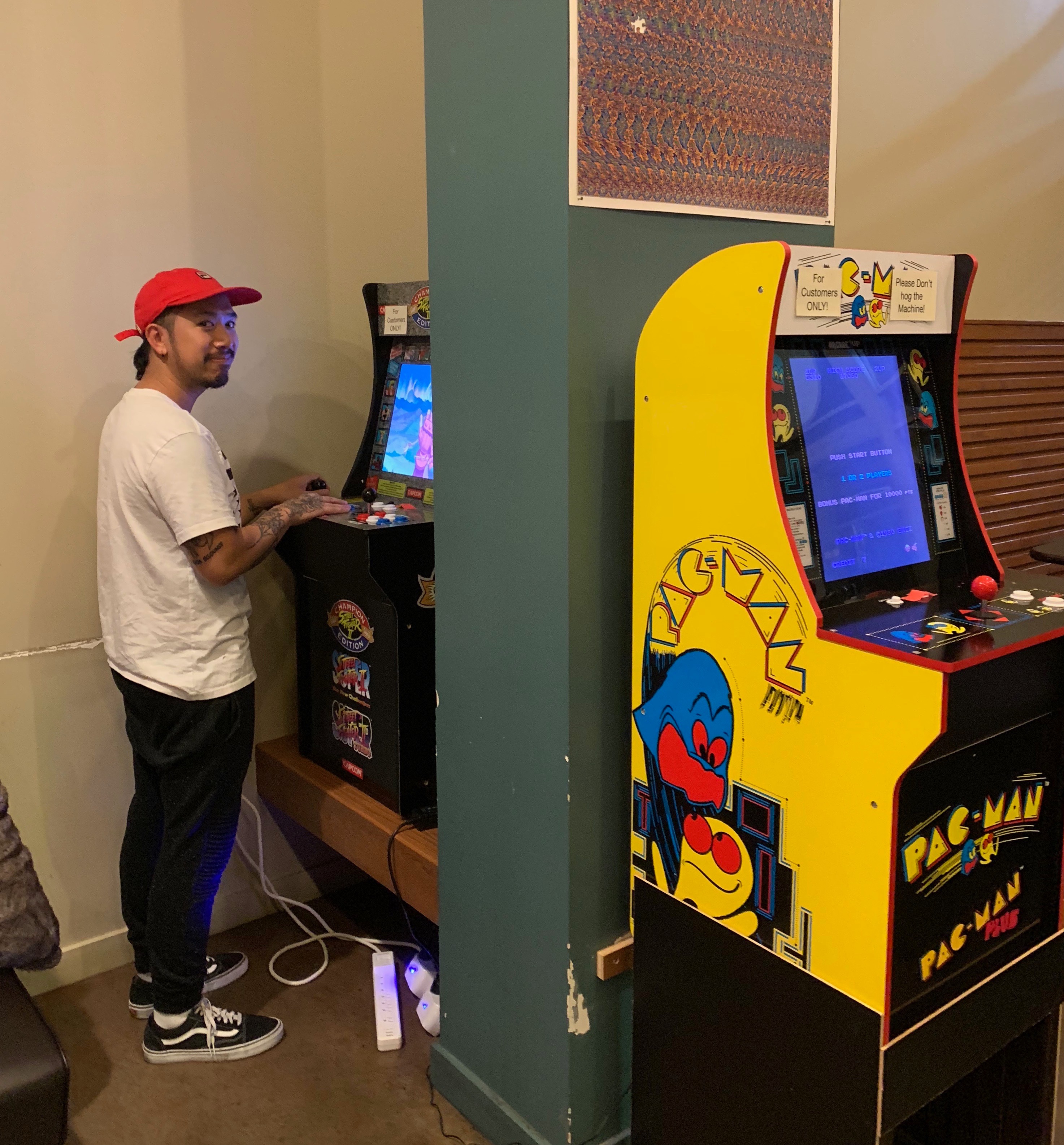 While Bitter Sweet has become a relaxed hangout spot, Daniel busies away behind-the-scenes to create new specialty drinks. From making his own syrups to sourcing ingredients from other local shops, Daniel fine-tunes each drink for months before its release. Aside from sandwiches and pastries, customers can order a cup of Red Velvet Latte, Black Sesame Latte, Honey Lavender Latte, Karl the Fog, and plenty others!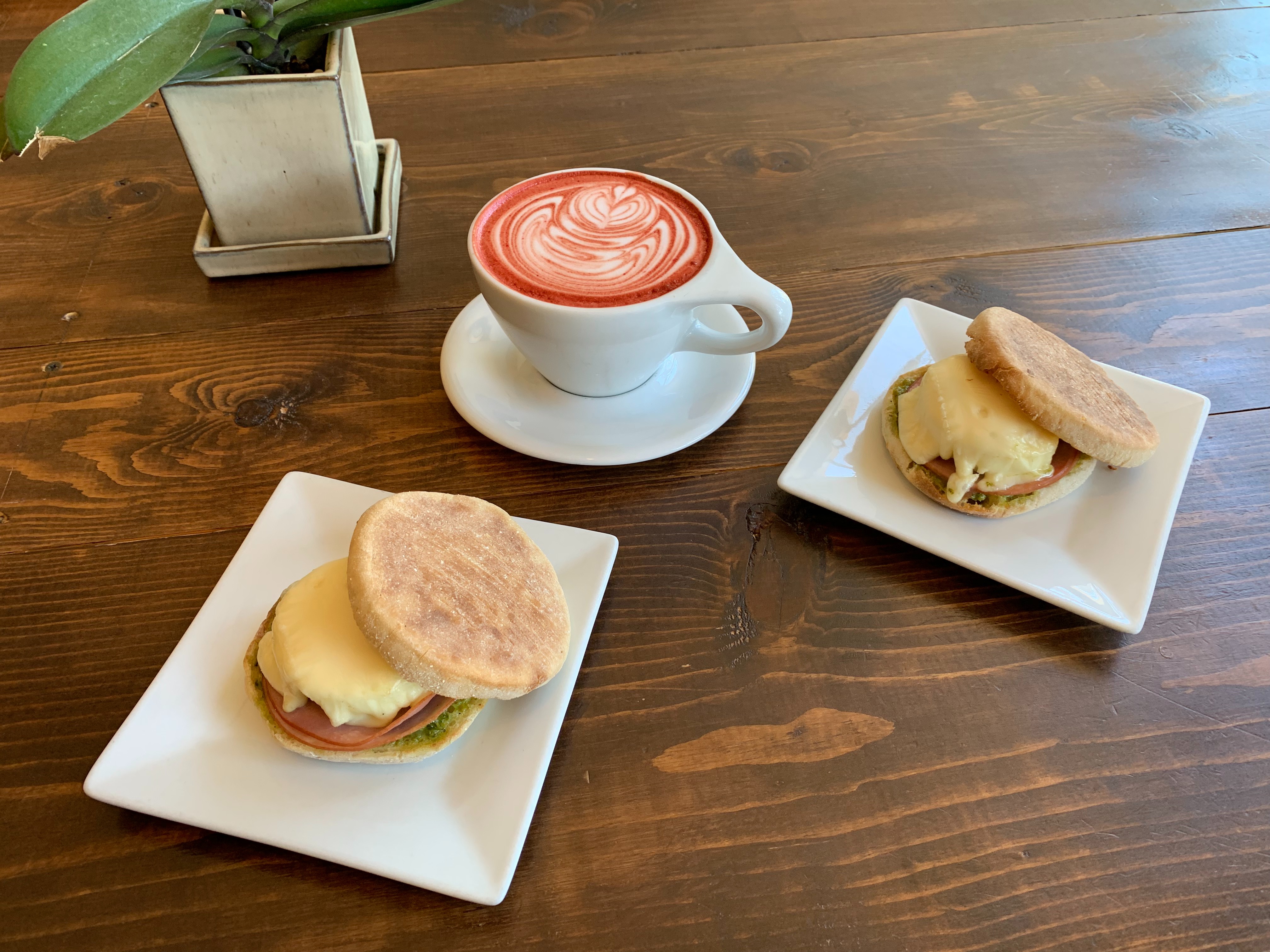 A Craft Coffee Vision
Over the next five years, Daniel hopes to open up a second coffee shop, one with a different ambiance.
"Ideally…I want my next space to be completely different from this space. Graffitied walls, more hip-hop. I'm talking about counter tops, ceilings, floors…completely graffitied. That's my vision" explains Daniel.
However, Daniel wants to make sure that Bitter Sweet continues to thrive. By maintaining two to three shops, he knows that he will be able to ensure the quality of each.
When he is not making coffee, he enjoys adding to his tattoo collection and binge-watching shows with his five dogs. As a full-time coffee shop owner and dog-lover, Daniel hopes to incorporate his dogs into the branding to educate people on pit bulls and entice dog-loving coffee drinkers. For more information, please visit Bitter Sweet's website or follow Daniel Vu on Instagram!