Kollar Chocolates sells one-of-a-kind, artisanal chocolates in Napa Valley CA
Chocolatier Chris Kollar creates and sells award-winning artisan chocolates with unique flavors from his artisan store in Yountville, in the heart of Napa Valley.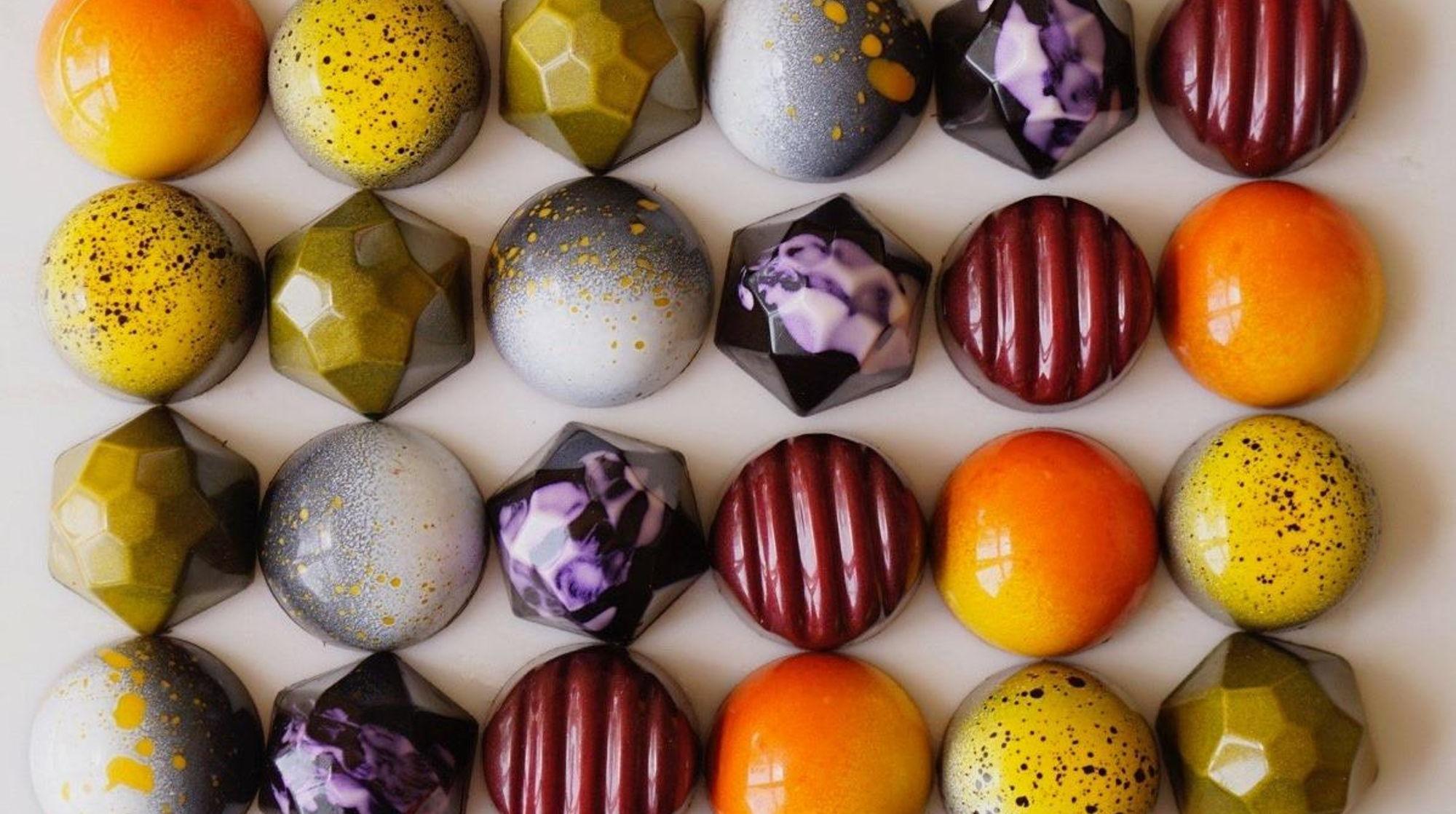 Gifting a loved one chocolate on Valentine's Day is a classic, not just here in the United States, but also in other countries, including Japan. True chocolate lovers though, know that chocolate is always an acceptable gift no matter the occasion, even if you're gifting it to yourself just 'cause. You've probably tried pretty much all the chocolate brands you've seen in stores. You've likely tasted chocolate with different flavors and add-ins, of different origins, with various percentages of cacao content, and in many different forms from truffles to hot chocolates. But as always, you have a favorite flavor or a certain brand you gravitate towards each time and other types that you pretty much avoid.
If you love trying new chocolates for fun and are  particular about the quality of the chocolate you buy, you've come to the right place. Kollar Chocolates in the heart of Napa Valley, California offers exquisite chocolate products for all chocolate lovers. 
Meet chef and chocolatier, Chris Kollar
While you glance at a chocolate bar or other chocolate product to determine whether or not it'll taste good, a better indication of its quality is learning who is behind the brand. In the case of Kollar Chocolates, it's Chris Kollar, a professionally-trained chef, a self-taught chocolatier, and of course, the business owner of the chocolate company.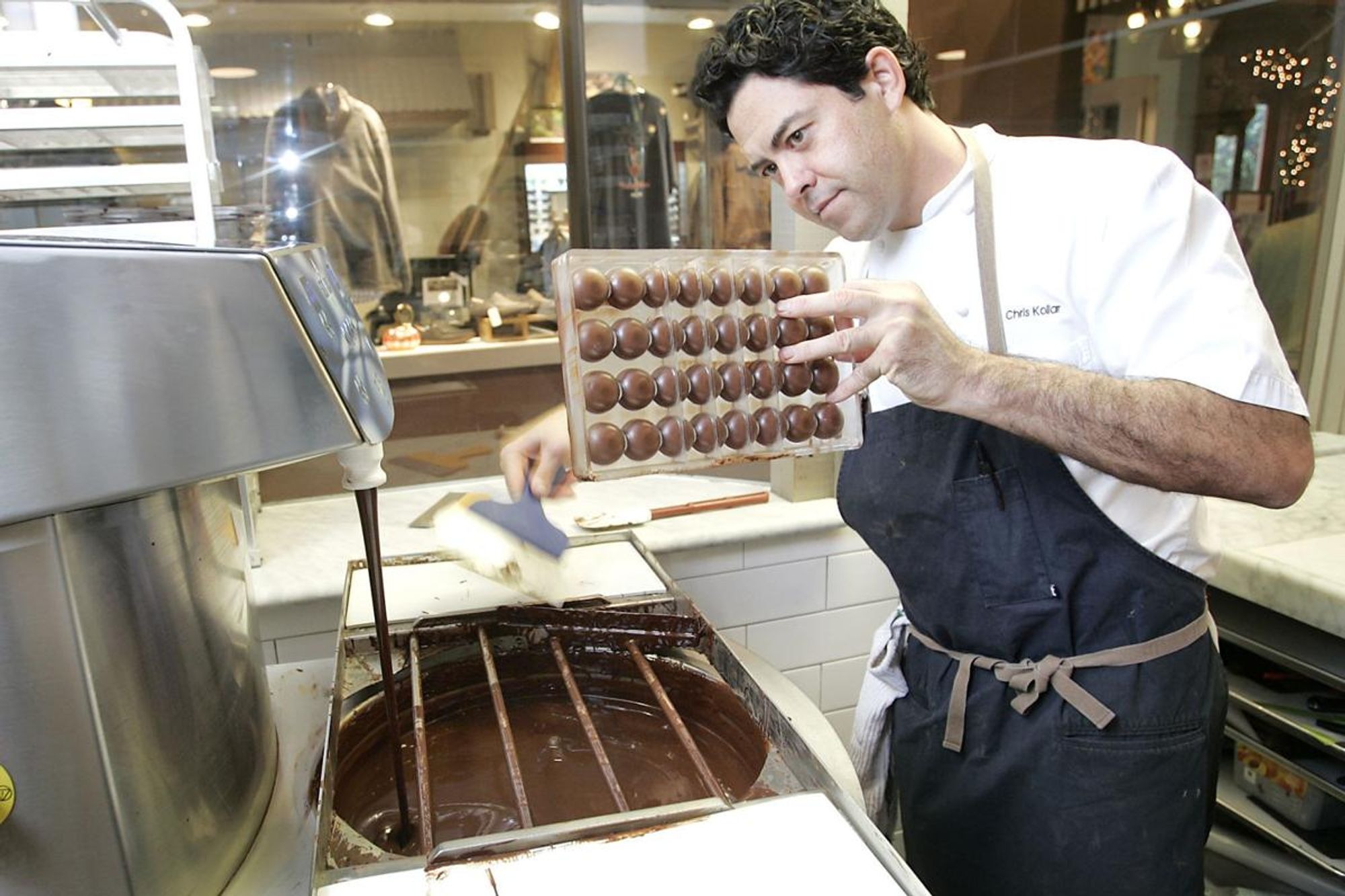 Kollar's goal wasn't to start off as a chocolatier. He spent more than two decades in restaurant kitchens primarily cooking savory foods. His inspiration for teaching himself the art of chocolate-making didn't truly come about until he began working as Executive Chef for Peter Michael Winery in Sonoma County. With a love for chocolate, a desire for delivering impeccable flavor and presentation, and extensive culinary experience, Kollar was destined to make Kollar Chocolates a reality, one that everyone would love.
Chris explored the process of chocolate-making by traveling to countries that are known for their divine chocolates including France, Switzerland, and Italy. Here, Kollar would learn how to make traditional European chocolates. Fusing his prior savory culinary experience with what he learned about making chocolate during his travels, Kollar would go on to use this information to create homemade, one-of-a-kind chocolates with the perfect sweet-savory blend. And the hard work paid off: Kollar Chocolates earned the title of "Award Winning Artisan Chocolate" and recently celebrated their 10-year anniversary!
Kollar's chocolates are as tasty as they look
Under Kollar Chocolates, Kollar is primarily known for the artful presentations present in his chocolate boxes, which are offered in five different-sized assorted boxes from 6-pieces to 36-pieces.
6-Piece Assortment   9-Piece Assortment   16-Piece Assortment
No matter which box you select, expect to find chocolates with unique flavors in a variety of beautiful shapes and colors, decorated in intricate detail with bursts of speckles, swirls, stripes and zebra prints. Not a single soul would argue about the beauty inside a box of Kollar Chocolates!
25-Piece Assortment   36-Piece Assortment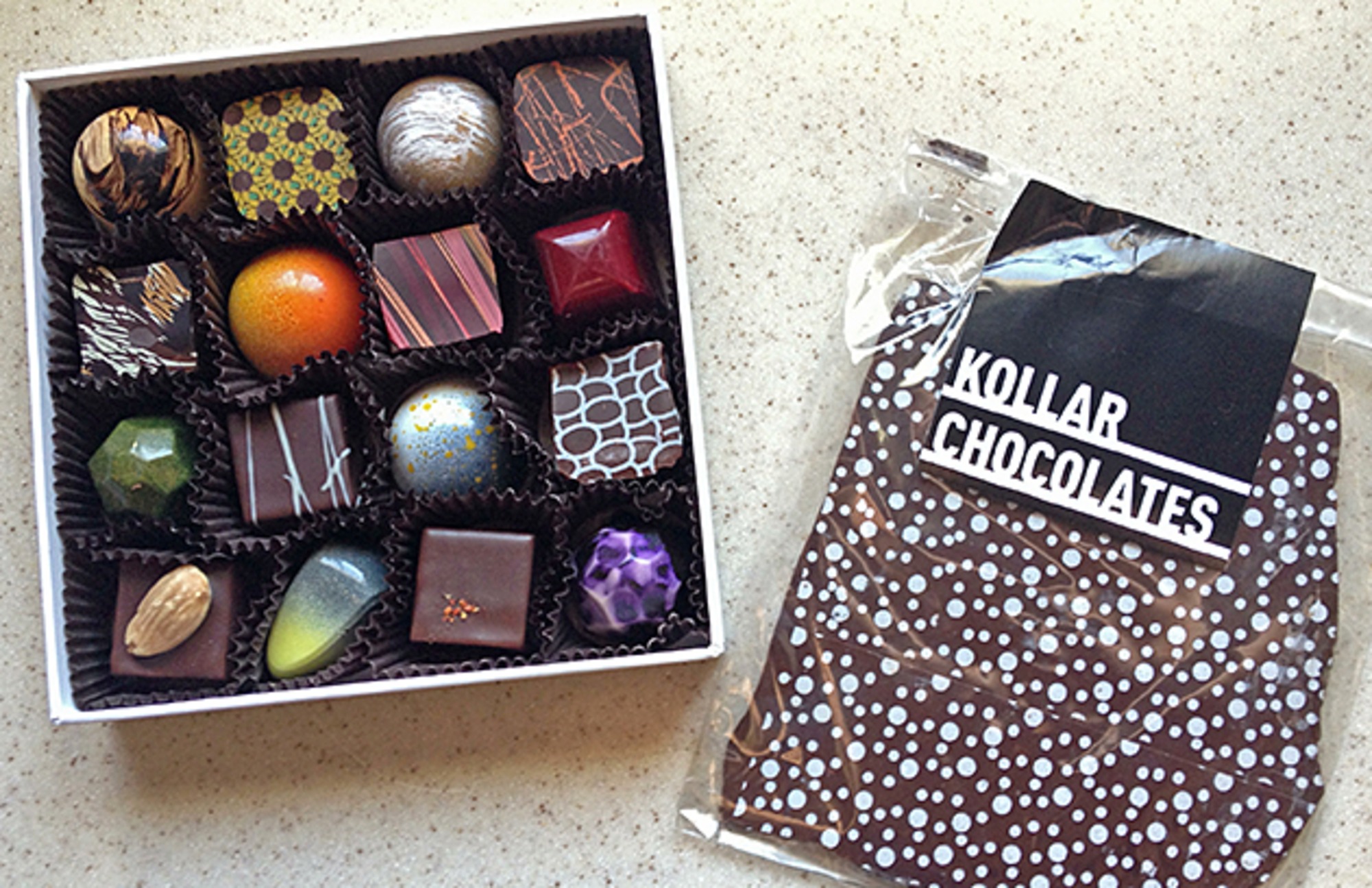 But Kollar Chocolates isn't just about making things look pretty; the flavors, too, are well thought out. You might open one of his boxes to find traditional or seasonal options like Espelette Chili, Passion Fruit, Matcha Yuzu, Lavender, Almond Praline, Whiskey Truffle, or Red Wine. Sounds fancy, right? Fortunately, the names of these chocolates aren't just there to entice you; they genuinely do taste as good as they look and sound. Kollar only uses the finest of ingredients in his chocolate and truffles and, not to mention, he carefully crafts each recipe and doesn't stop tweaking it until he deems it perfect.
Kollar Chocolates sells more than just boxes of chocolates in Yountville CA
A talented chocolatier like Chris Kollar knows he can do more than just present a beautiful box of chocolates. (Not that he has to prove anything; he has already shown his capabilities!) So, taking things up a notch, Kollar decided to create more than just chocolates in a box to set him even further from other chocolate companies.
Besides chocolate boxes, you can purchase chocolate bars, rochers, chocolate barks, crispy "pearls," and cocoa nibs from the Kollar Chocolates store. Kollar also has other interesting products like his PB&J Pill Box, which features pill-shaped dark chocolates filled with housemade raspberry jelly and a creamy peanut butter praline. It's one of Kollar's personal favorites. Another genius innovation of Kollar's? That would be his Anti Dental Kit that includes two dark chocolate "toothbrushes" and a "toothpaste" tube containing mint chocolate ganache. The latter would make a perfect gag gift for a dentist or dental hygienist!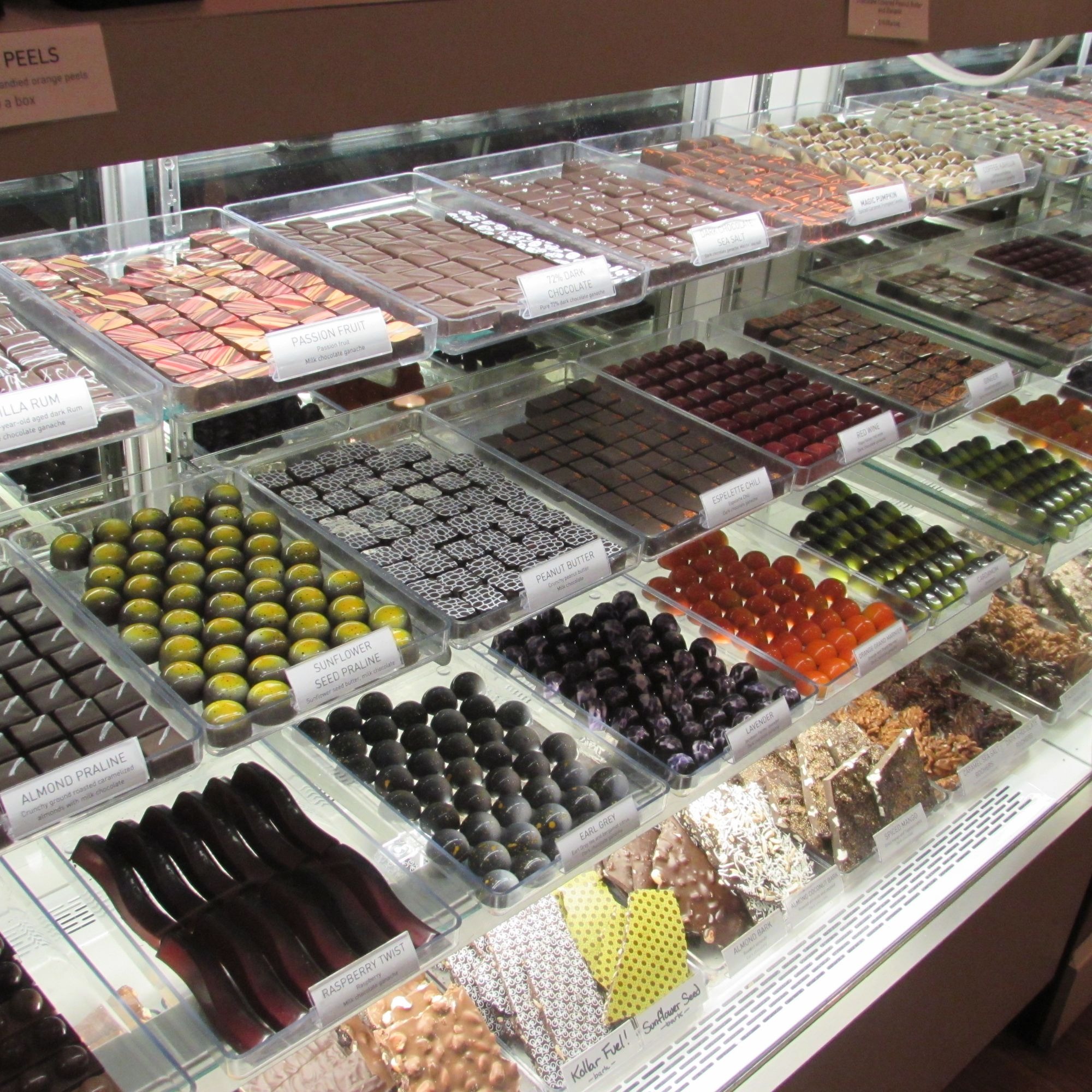 Clearly, Kollar Chocolates offers some unique chocolatey goodness that any traditional or non-traditional chocolate lover would enjoy. If your mouth is watering, it's time to get your hands on some Kollar Chocolates ASAP. Due to the summer heat, Kollar Chocolates currently only sells their chocolates same-day shipping from their website or via in-store pickup at their Yountville, CA storefront. No matter the purchasing route you choose, locally-owned chocolate company, Kollar Chocolates, is a must-try for any chocolate fanatic.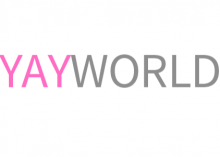 Discover Local Brands & Businesses