MatchaBar's Matcha Powder is packed full of antioxidants and whole-food nutrients
A ceremonial grade Matcha Latte is a better way to enjoy caffeine. A single serving of MatchaBar powder contains 10X the nutrients and antioxidants of tea or coffee.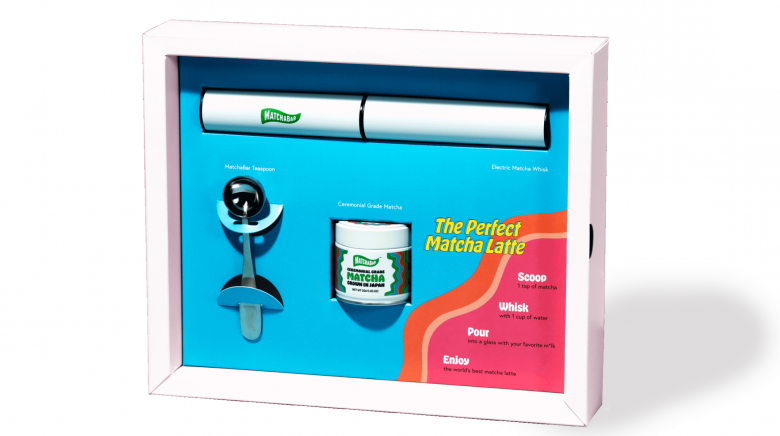 How to easily prepare MatchaBar Latte at home with this starter kit
The MatchaBar Starter Kit, now available online, gives you everything you need to make the perfect matcha latte! This kit comes complete with the very first electric USB rechargeable matcha whisk, a matcha scoop, and MatchaBar's world-renowned ceremonial grade matcha. Now you can make the perfect matcha latte anytime from the comfort of your home!
The perfect matcha latte
Follow these directions for the perfect matcha latte every time.
Scoop 1 teaspoon of MatchaBar Ceremonial Matcha Powder
Whisk with ½ to 1 cup of water
Pour into a glass with your favorite dairy or plant-based milk
Enjoy the world's best matcha latte!
Let's get cooking with matcha
Are you interested in dabbling with matcha culinary cooking? MatchaBar also offers their Culinary Grade Matcha Powder. As described on their site, it's a "proprietary blend perfect for smoothies, baking, and all culinary creations! Designed specifically for texture, color, and flavor, this matcha blend will shine through anything you dream up in the kitchen."
For delicious food and cocktail recipes like these fluffy matcha and banana pancakes below, be sure to visit the MatchaBar Blog. There you will find tantalizing treats and drinks sure to make your tastes buds dance and your lips sing. It's matcha time!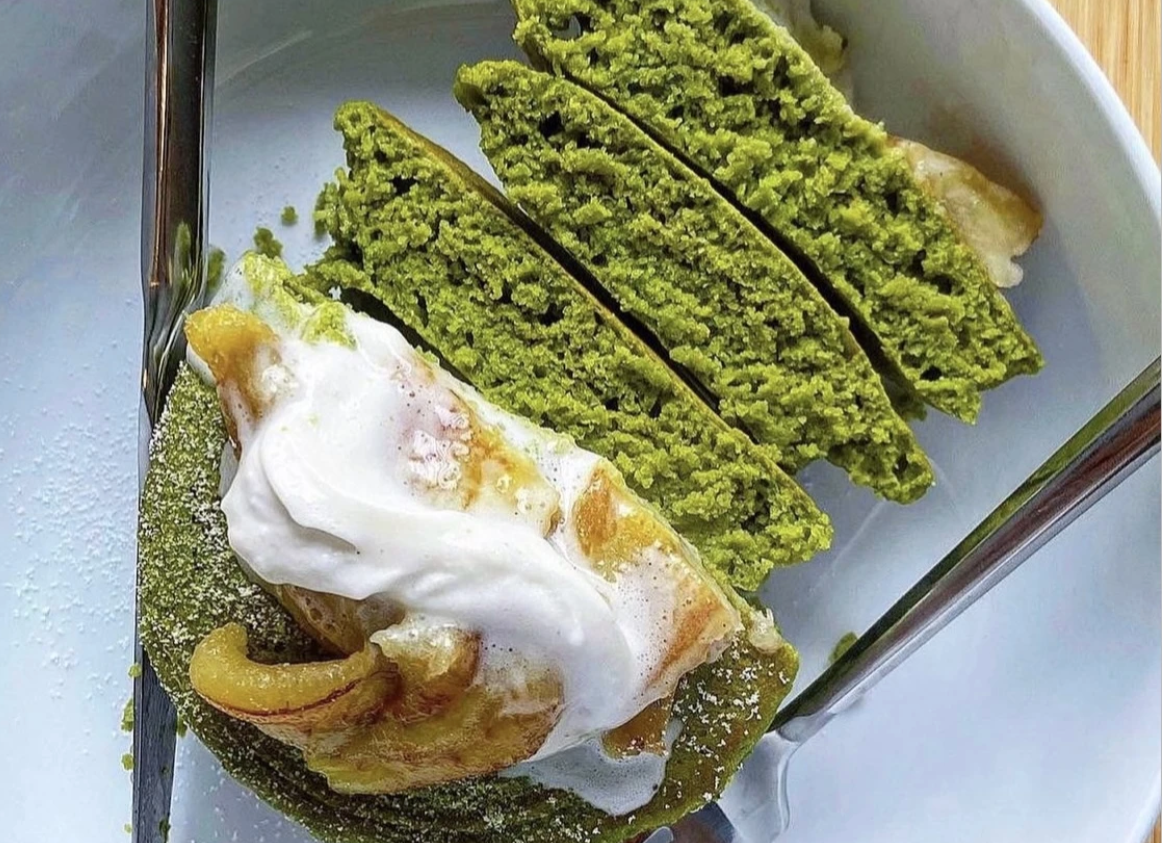 What makes ceremonial grade matcha better?
Unlike the less nutrient culinary grade matcha, MatchaBar Ceremonial Grade Matcha Powder is beneficial because the matcha powder produced from the whole green tea leaf plant is specifically grown in the shade. This unique technique creates a more vibrant colored plant - a result of increased levels of chlorophyll production. Chlorophyll is a potent antioxidant and anti-inflammatory known to reduce cancer risk, absorb toxins in your body, and contribute to protecting your liver. You will also find these shaded green tea leaves contain higher levels of the amino acid L-theanine, a compound known to reduce stress and aids in boosting the immune system, lowering blood pressure, and regulating mood.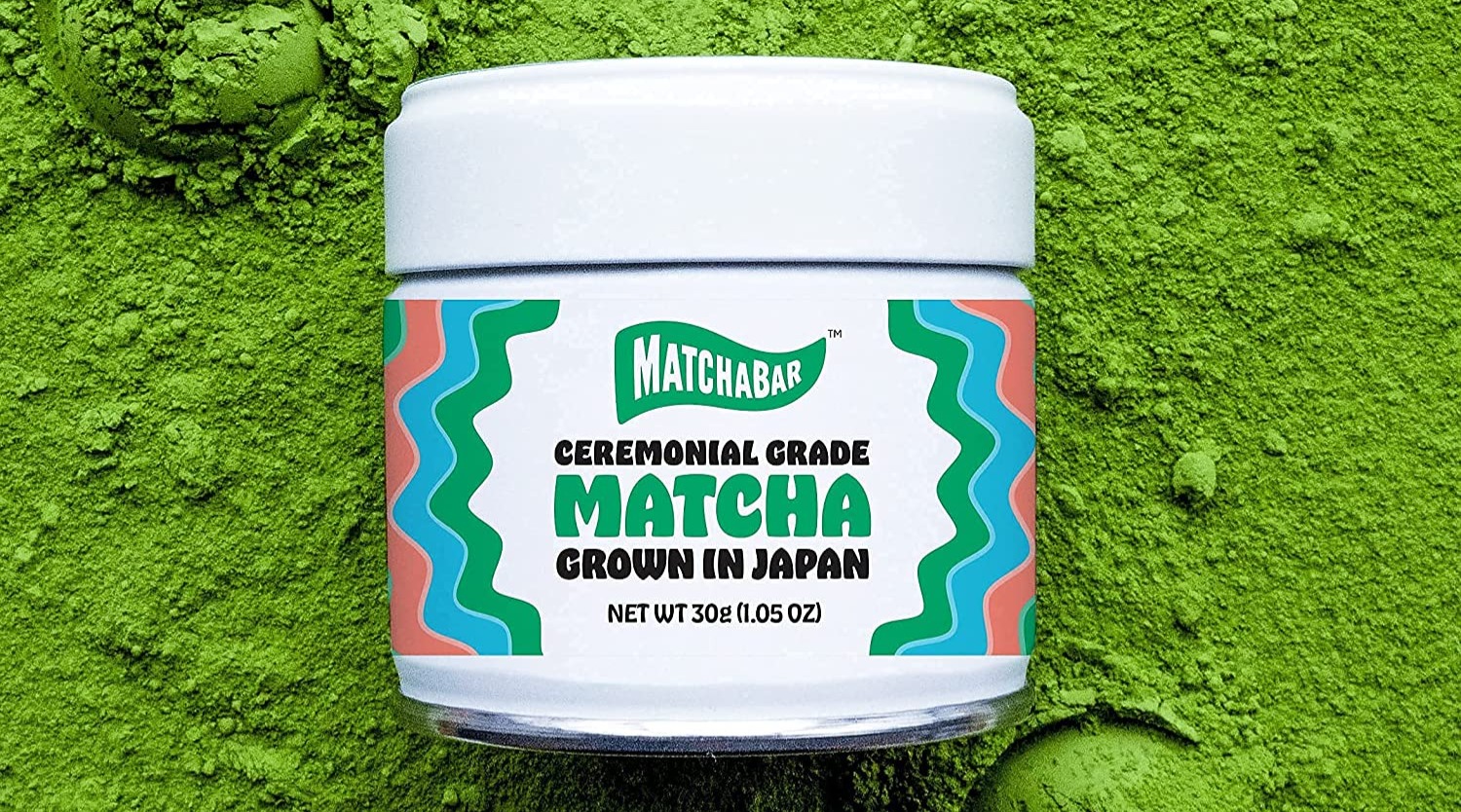 Meet Max & Graham Fortgang, founders of MatchaBar
For centuries, the main staple in Japan, matcha, was relatively unknown in the states until a few years ago. Since then, this viral sensation has swept the nation with Matcha Madness.
As stated on their site: "In 2014, brothers Max & Graham Fortgang developed their own blend of ceremonial grade matcha and opened America's first matcha café, MatchaBar, in Brooklyn. They've been spreading the word across the country ever since, giving people the energy to be themselves one matcha at a time."
Since their initial introduction of matcha drinks as a healthier coffee alternative, the brothers' company has grown in popularity exponentially. What originally started as a few MatchaBar cafés have evolved to online sales that offer savings with monthly subscriptions. They also expanded their product line to Whole Foods Market, making their delicious matcha readily available to everyday consumers at chains across the country.
With the brothers' ongoing partnerships with family farms in Kagoshima, Japan, quality control of their shade-grown ceremonial matcha powder has always been of the utmost importance. And why MatchaBar can provide some of the most vibrantly colored and traditionally produced Japanese ceremonial matcha on the market. Grounded by a master tea blender, their goal is to create the highest quality standard of medicinal matcha with health benefits readily available for consumption.
Shipping & Delivery
FREE SHIPPING on $49.99+ orders and monthly subscription orders within the continental US for all MatchaBar products. All orders ship via 3-5 day express shipping to ensure you receive your order as soon as possible. Once you place your order, it'll process within 1 business day. From there, MatchaBar ships it out and sends you your tracking number once it's out the door. Give your tracking number 24 hours to update once you receive it. Refer to this SHIPPING page for more details.