Must-Try Superhero Breakfast Vibes at SuperChefs
Innovative and artistic feast for the eyes and taste buds for lunch and breakfast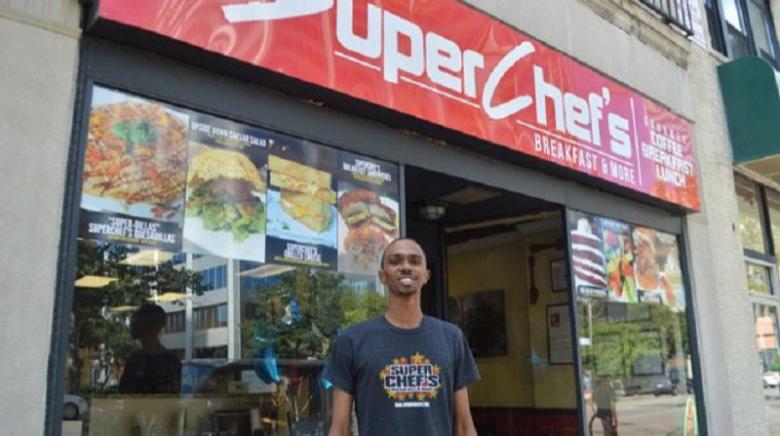 Foodies will love SuperChef's. I am decidedly not a foodie. I am whatever the opposite of a foodie is. I'm Mikey from the old Life Cereal commercials. Everyone is always surprised when I like something new or different or even something generally loved by most people like spaghetti or biscuits. The list of foods that I do like is way shorter than the list of foods that I don't.
And to tell you the truth, if my niece wasn't in college – The Ohio State University class of 2021 – I probably would have never heard of SuperChef's. She's always hipping me and her mom to what's hot. So on one of their little mother-daughter excursions, they went to SuperChef's and couldn't stop talking about it.
SuperChef's Origin Story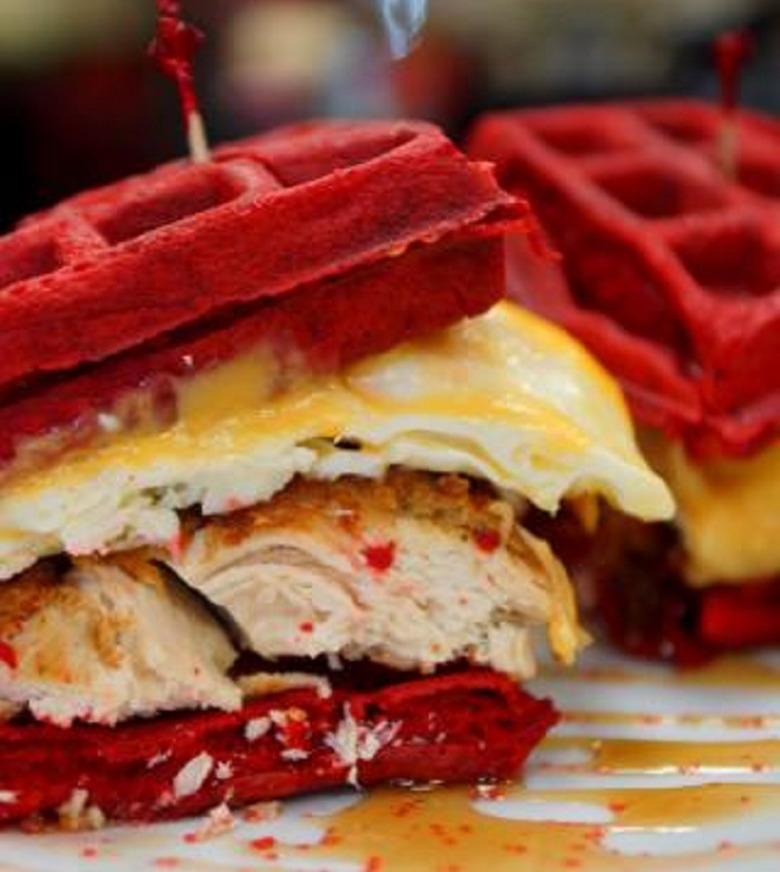 When I told my niece that I was going to write a few blogs about local businesses here in Columbus for YAYWORLD, she said I had to check out SuperChef's, so I did. What I found was that it is not just the food that astounded me; it's the story of this truly innovative world-class restaurant.
For one thing, it's a black owned business started by two men who grew up together in Louisville, KY. One had a head for business, one had a head for food and they pursued those paths through college. One became an award-winning chef serving up food for Team U.S.A. back at the 2008 Olympics in Beijing. The other got his business degree and together today they are SuperChef's!
Amazing Feats of Artistry
Sparks of the children at heart shine through on the walls of the restaurant which are decorated with Marvel and DC comic strips and superheroes. The atmosphere is family friendly although there is a bar in the front for the grown and sexy. Before the pandemic, it was usually busy but my niece says that the servers are very nice while professionally moving the line quickly, which is always a plus when you're hungry.
Then when you get to the menu, it's a feast for the eyes. The chef really puts art into his creations. Every menu item is like a work of art but as my sister and niece put it, 'it's a work of art to the taste buds too.' Things that you don't think should go together go together beautifully. Things that look crazy go down slamming good. It's enough to make this non-foodie want to try something crazy looking!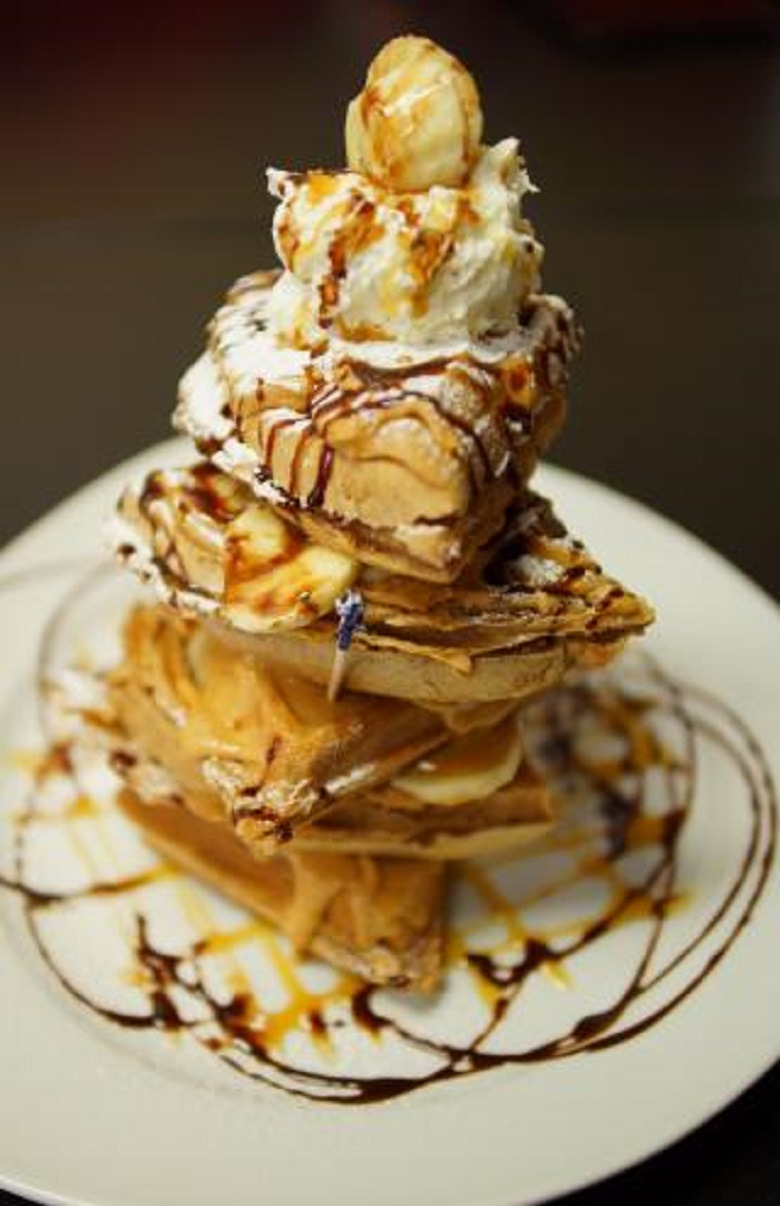 Dynamic Dishes
As the duo at SuperChef's puts it, "Our specialty is specialty." My niece tried the Red Velvet Pancakes the last time and loved them; delicious was her exact word. Check out those wings. I like a chicken wing with a little kick to it. Actually, I like them with quite a bit of kick to them. She says they are super popular and are spicy enough that even I would like them—we shall see!
My sister is a bit of a foodie but within reason. She pointed out that you can pare down some of the items if you don't like everything. She got the SuperChef's Omelet but swapped out the candied bacon for turkey bacon and also gave it a big "delicious!" It had just enough meat to make every bite perfectly proportionate she says. Plus they use real melted cheese, not the block stuff.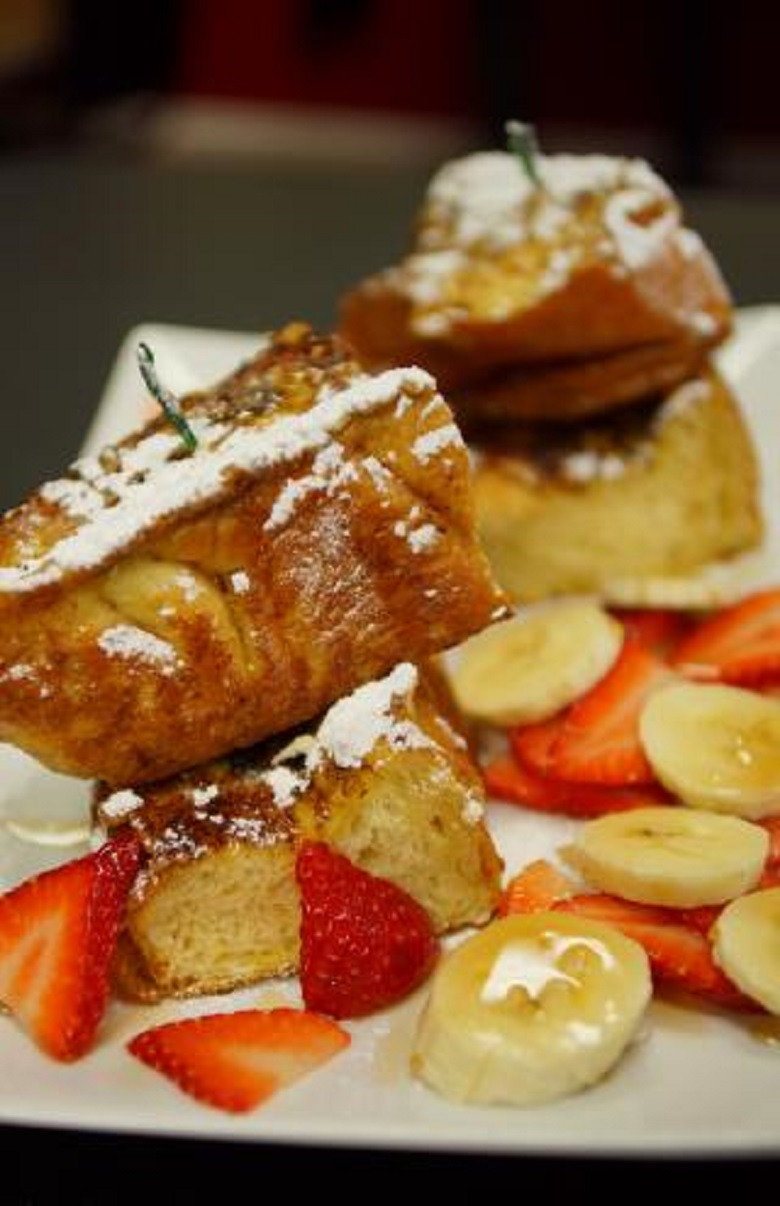 Her omelet came with a salad? Yes, drizzled with the chef's own house dressing and she says the two went together "perfectly!" I know what I want to try when I go to SuperChef's. I want to put some paws on that Breakfast Burrito. Mexican Cheese, scrambled eggs, candied bacon, hash browns, grilled chicken, red peppers, and onions – I bet the spinach is a marvelous twist!
Bring the Kids and the Kids at Heart to SuperChef's!
Reading the menu items is a kick too. Everything has a superhero slash comic theme to it which makes it lively and fun. They are working on building out a mimosa bar and some mocktails but for now, they have traditional mimosas along with every other breakfast drink you want from coffee to fresh squeezed orange juice.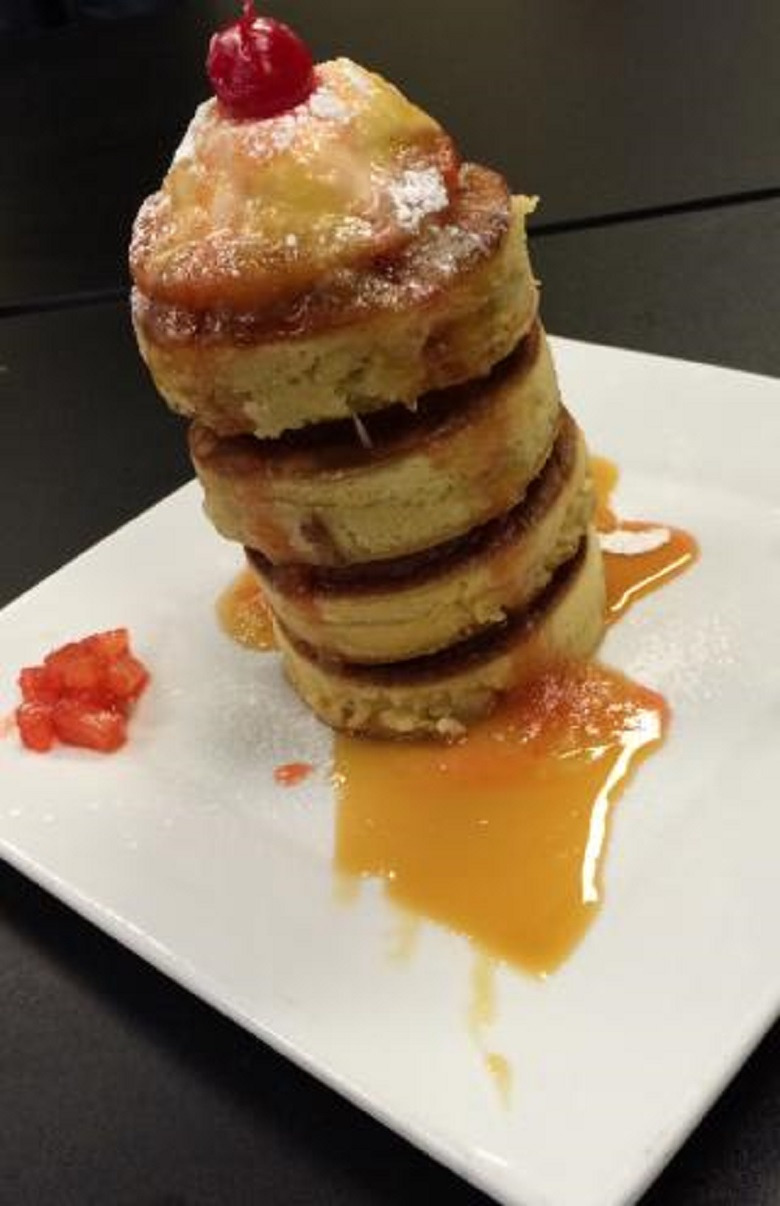 If you are bringing kids whose palates are a lot like mine, there is a kid-friendly menu with some of the zany taken out providing something for the finicky eater too! Located in a complex, you'll find ample parking. Safe indoor dining is now open again Friday through Sunday from 7 a.m. to 4 p.m. at 1344 Cherry Bottom Road in Gahanna, 43230. Or you can order pick-up or delivery Tuesday through Thursday from 8 a.m. until 3 p.m.
For those looking to get back out in the job market after this long covid nightmare, SuperChef's is hiring! If you are a chef or a server, give them a call (614)532-8030, or email them to see if they have a spot for you. I can imagine the tips are out-of-this-world just like the food!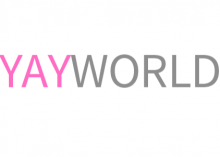 Supporting Local Businesses