Pita Kabob delivers modern Mediterranean food in the Central Valley
For those craving fresh Mediterranean cuisine in Visalia, CA, Pita Kabob is the place to go. They offer the best pita wraps in the Central Valley!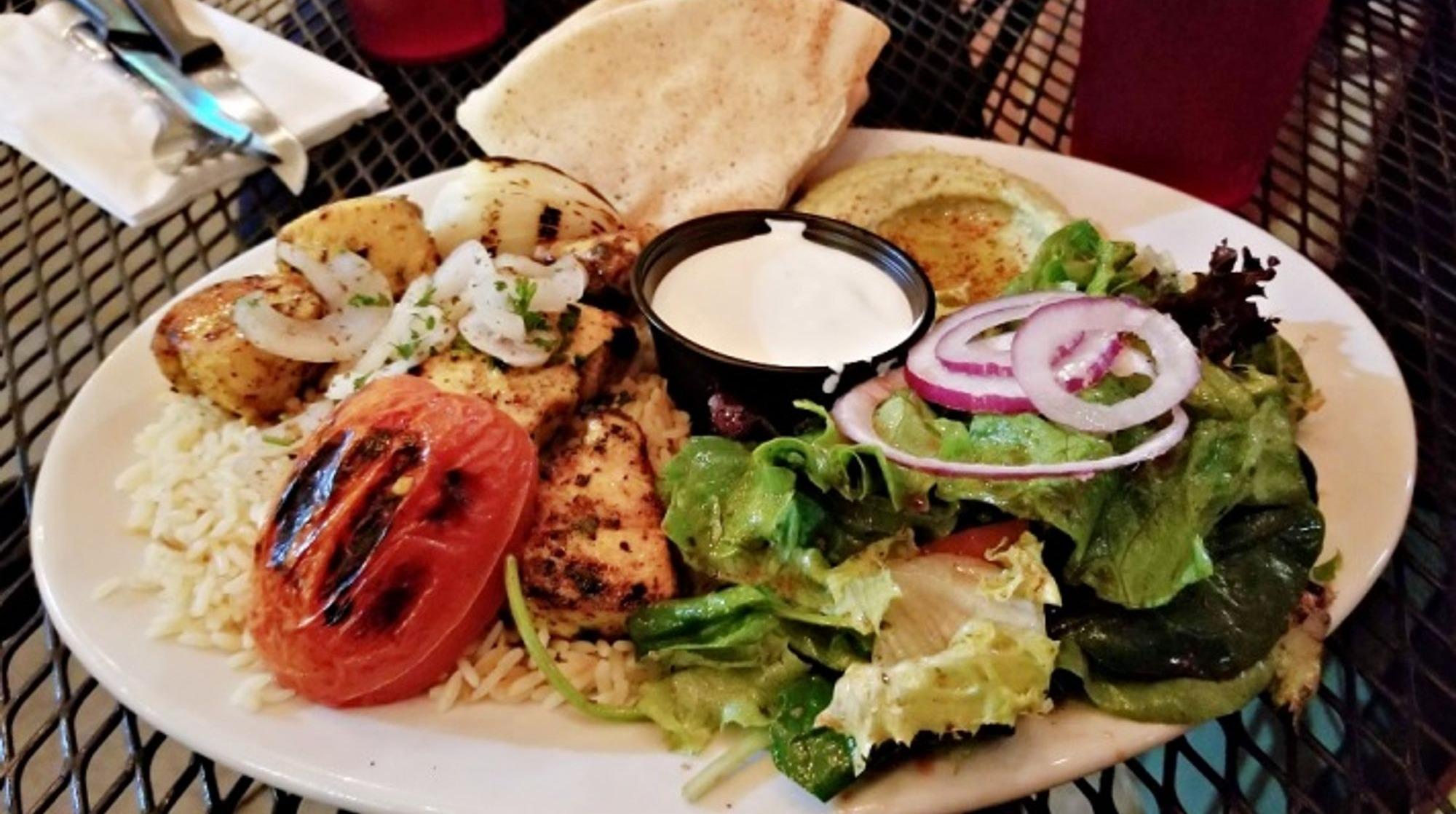 Research shows that the Mediterranean diet is one of the most nutritious dietary regimes. This diet includes mostly cooked vegetables, legumes, healthy fats, whole grains, lots of herbs and spices, and meat in moderation. Luckily, the wide variance of flavors apart of Mediterranean meals makes this diet relatively easy to stick to for many. It offers the perfect balance of comfort food and healthy eating, keeping you full and satisfied but not feeling bloated and regretful after consumption.
But as some people might know, it takes a talented chef to adequately capture the freshness and rich palette of this cuisine. The good news is, you don't have to travel all the way to the Mediterranean. Pita Kabob Gastropub hits the nail on the head when it comes to great Mediterranean food in the Central Valley, and they've been at it since 2004!
Start off with an appetizer at Pita Kabob
What's a meal without a good, ole appetizer? At Pita Kabob Gastropub, you can enjoy a wide variety of different starters before your actual meal. Enjoy Mediterranean classics like falafel, stuffed dolmas, fried samosas, or crunchy pita chips with hummus (or swap the pita chips out for veggies if you're wanting something vegan or gluten free). You just can't have a Mediterranean meal without one of these, am I right?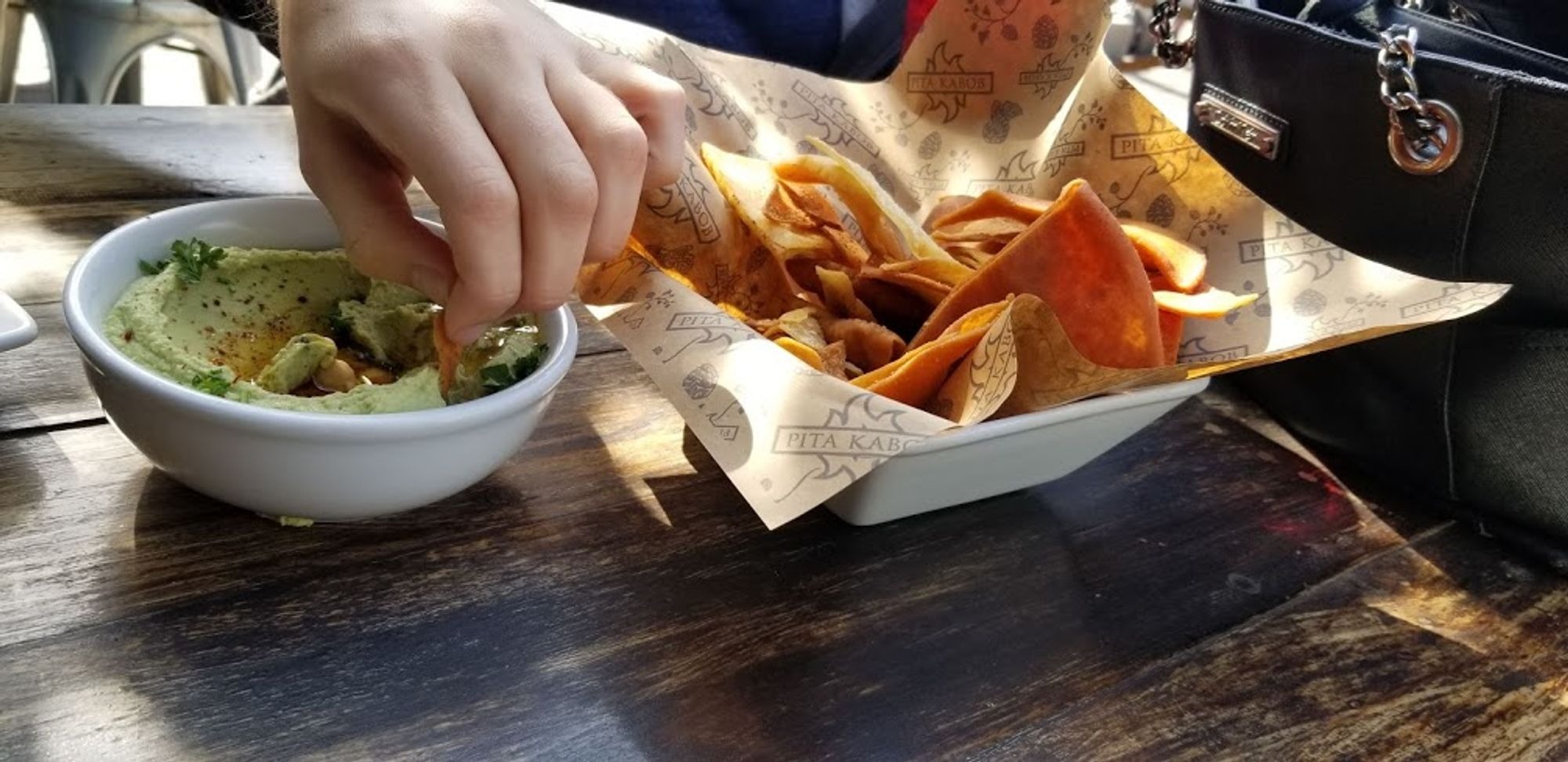 If you're feeling a little more adventurous, you'll love Pita Kabob's Gyro Fries, which are topped with tender gyro meat, grilled tomatoes & onions, roasted serrano peppers, mozzarella cheese, tzatziki sauce, spicy tahini, and garlic sauce. This app is essentially like the Mediterranean version of asada fries!
It's pretty much "required" to order at least one or two appetizers every time you go to Pita Kabob Gastropub in Downtown Visalia. They're table-pleasers, for sure, and you won't regret having spent a little more money on your tab to get one.
Dive into traditional or modern Mediterranean food at Pita Kabob
Hopefully after enjoying some of Pita Kabob's insanely delicious appetizers, you'll still have room for your main meal. The good news is, this local restaurant offers both large meals and smaller plates of food, depending on your current level of hunger. You also have the chance to go with a meal that's more traditional or modern.
If I'm feeling like going with traditional Mediterranean cuisine and want something on the lighter side, I'll order a Classic Pita Wrap with chicken. This menu item offers lettuces, onions, pickles, tomatoes, and a garlicky sauce, all of which is nestled inside a soft pita bread. Crisp, light, and juicy are the words to describe a chicken pita wrap from this local favorite. Modern, specialty pita wraps are also offered on the menu like their Spicy @#% Pita that gets its kick from grilled serrano peppers and spicy tahini sauce.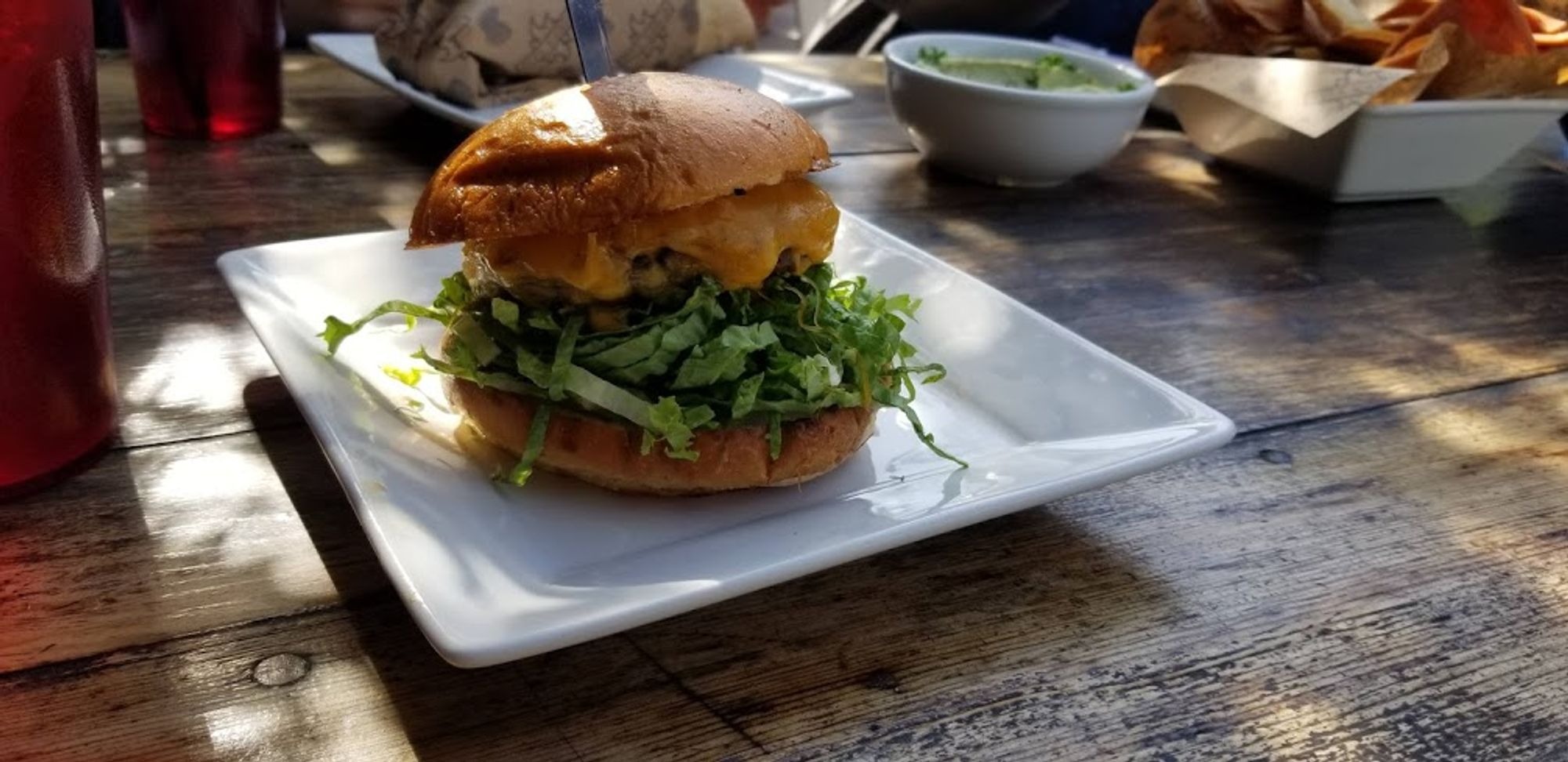 Those with a bigger appetite might prefer to order Pita Kabob's Kabob Plate with their choice of chicken, beef, or lulu kabob; classic or cilantro-jalapeno hummus; rice pilaf or brown rice; house salad; and pita bread. Before you gawk at the price, it's enough for at least two people (or to take home for leftovers the next day)!
Pita Kabob also offers more modernized Mediterranean options that merges well into American cuisine. For instance, they have a selection of burgers. You can order a 100% beef patty or even get lulu meat if you still want that Mediterranean flair. Rice bowls are also an option at this popular Downtown Visalia, CA restaurant to get a healthful bite to eat with a modern, Mediterranean touch.
Also try Pita Kabob's food truck for breakfast or brunch
There's nothing like a Mediterranean lunch or dinner, but have you ever had it for breakfast or brunch? Pita Kabob's Breakfast Bus has made that is very much possible here in the Central Valley. They offer one-of-a-kind Mediterranean b-fast with a twist and have plenty of vegan and vegetarian options for their food truck customers.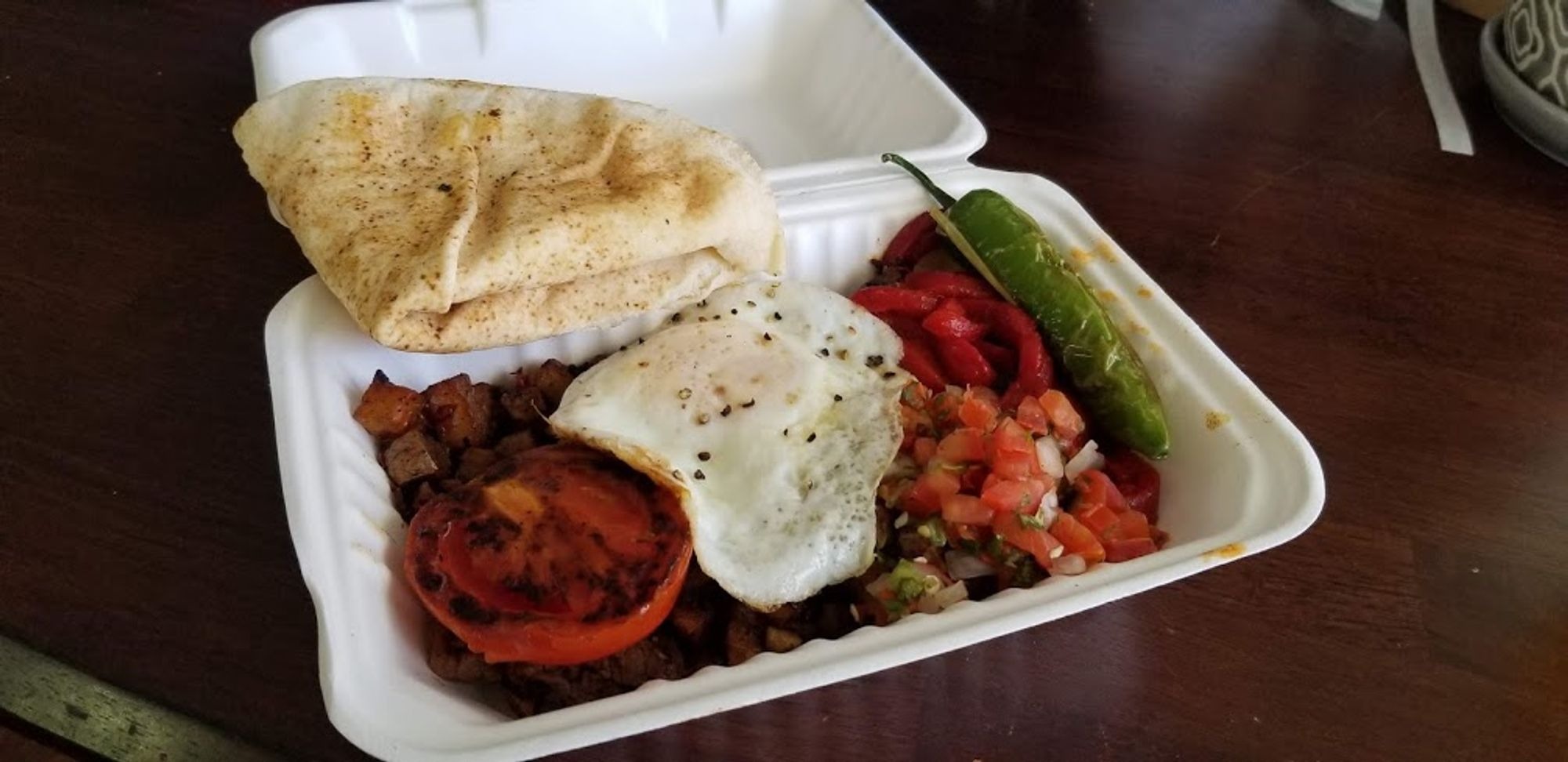 Some examples of menu items the Pita Kabob Truck has offered previously include their Baklava Donut; a vegan breakfast bagel with meatless sausage, "egg," and cheese; Vegan Fried Chicken Sandwich; and Breakfast Shawarma Tots. For a food truck, they offer quite a bit of options each time their truck is out and about, making it difficult to decide on just one thing. However, I'll say it, and I really mean it: I've never had a bad product from their Breakfast Bus.
The Breakfast Bus is always offering new, fun menu items. Follow them on Instagram to see what exciting menu they're going to offer next and where they'll be located at in Visalia. (And don't forget to visit their gastropub, too!)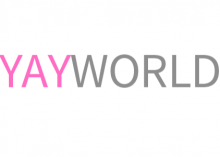 Discover Local Brands & Businesses