Pittsburgh Juice Company — promoting health and wellness in the Steel City
Pittsburgh Juice Company makes fresh, organic, cold-pressed juice bringing people together in the name of health.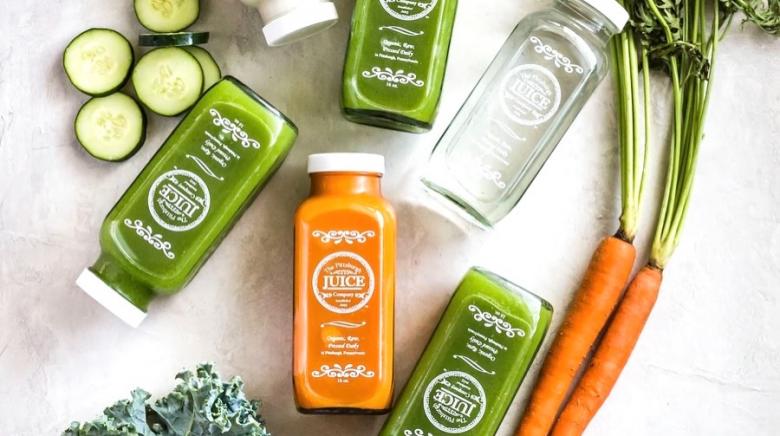 The Origins of Pittsburgh Juice Company
Once upon a time, in the recession of 2008, a recent graduate with a degree in architecture came to a personal crossroads. The job market, for those of us who remember, was not great. So Naomi Hoppel trusted her gut and fulfilled a dream by joining the Peace Corps.
 
Upon her return to her hometown of Pittsburgh three years later, she realized that her interests had changed. The future was uncertain. Faced with the inevitability of working at dead-end, entry-level jobs which no longer served her passion, Naomi asked herself a bold question: "are you adaptable?"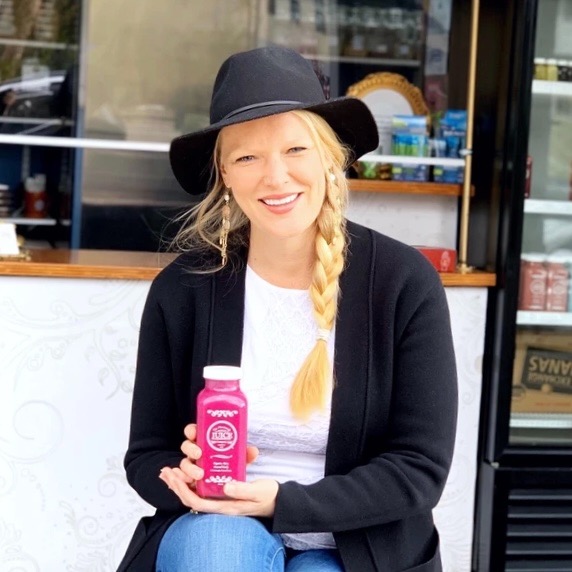 She had grown up vegetarian, and she understood the health benefits of consuming a plant-based diet. So she took a risk and dreamed up Pittsburgh Juice Company. 
Two years after her dream was born, in 2013, Pittsburgh Juice Company came to life. Located in Lawrenceville on Penn Ave, the lovely storefront designed like an old apothecary fits perfectly into the lively neighborhood.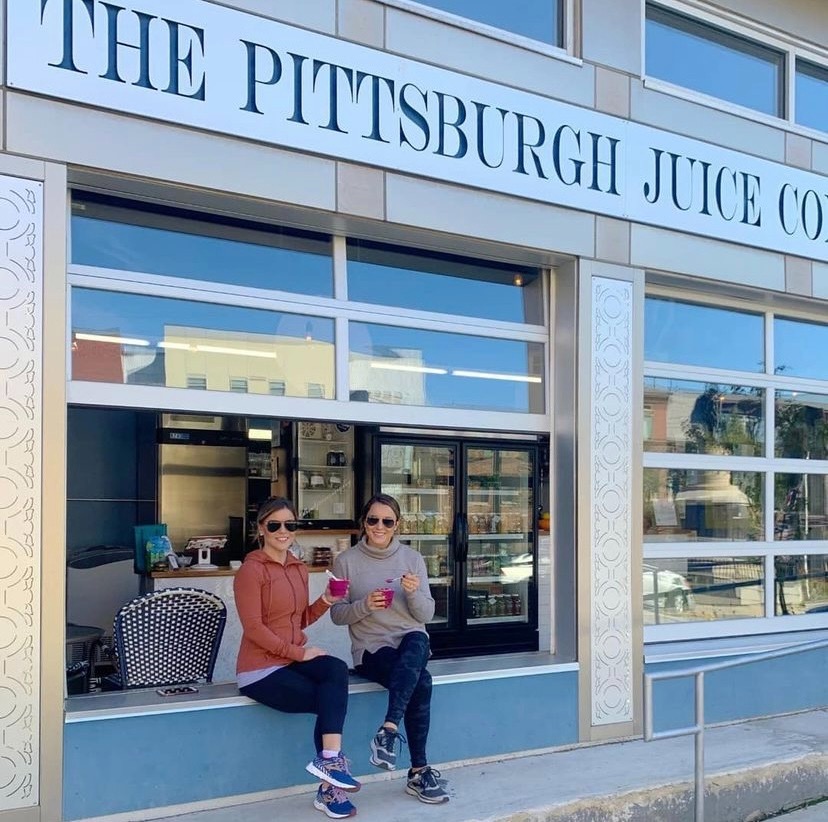 Starting with seven products in its origins, Pittsburgh Juice Company has expanded to over thirty offerings of vegan, cold-pressed healthful juices. Their juices are also available at a number of markets, cafes, fitness studios, and locally-owned meal delivery services. 
 
Find Pittsburgh Juice Company products at these locations
The benefits of cold-pressed juice
Let's start by talking about exactly what cold pressed juice is.
Masticating juicers built for cold-pressing, generally use hydraulic power to mash the juice out of fibrous fruits and veggies. This process takes longer and produces less juice than centrifugal juicers, and the juice produced is thought to be richer in nutritional content.
On the other hand, centrifugal juicers are the electric juicers bought at the store or online. (I got my Jack Lalanne Power Juicer at Costco.) While they're not "hot," per se, they use quickly spinning blades to pulverize fruits and vegetables. The problem with these juicers is that the juice is almost immediately oxidized, making it go bad rather quickly. Juices made at home with centrifugal juicers need to be consumed right away. Therefore, these juices are not good for commercial use because of their quick expiration. Another issue is that they tend to destroy the delicate vitamin C found inside many fruits and veggies.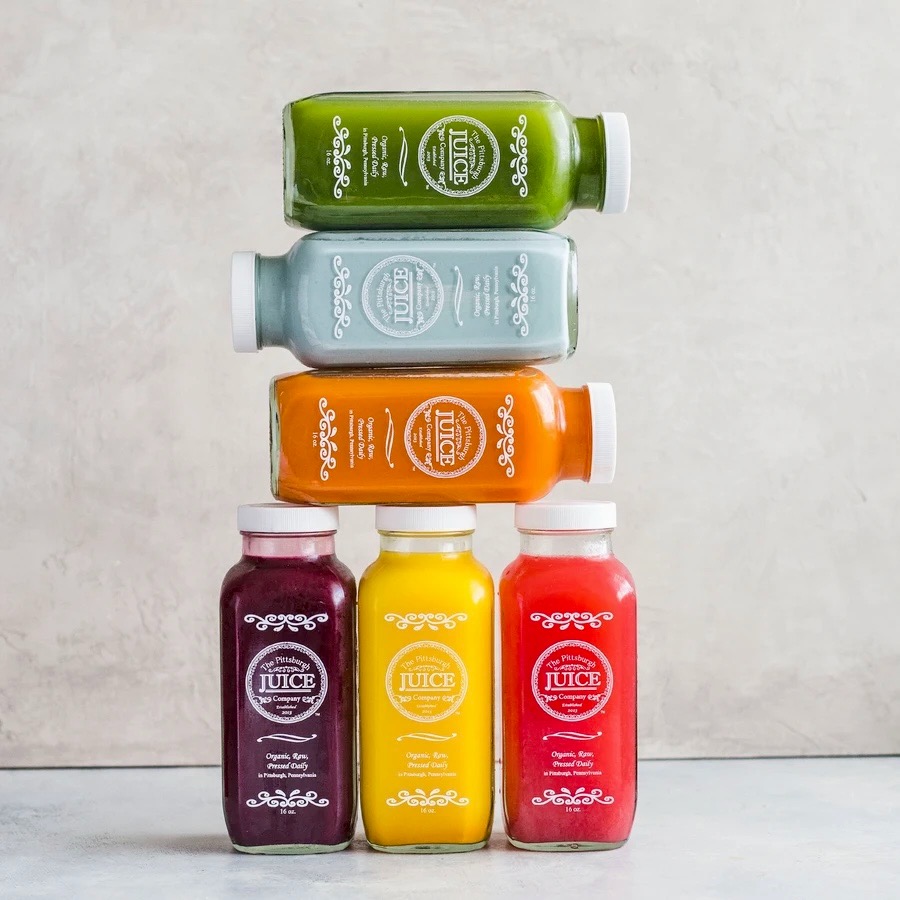 Cold-pressing slows the process of oxidation making it perfect for commercial use, and essential vitamins and minerals are  better preserved. Therefore, cold-pressed juice is believed to have a number of health benefits due to its more nutrient-rich structure. Cold-pressed juice:
Provides a super dose of nutrients leads to feeling refreshed and energized.
Improves gut health, which is known as the foundation of the immune system.
Benefits folks who struggle with eating healthy.
Leads to better hydration.
When used as a one-day or multi-day cleanse, it can lead to better quality of sleep, a physical reset, and improved mental health.
Juice Cleanse programs can be found here
Pittsburgh Juice Company now offers enticing vegan treats and more
Since the building renovation in 2014, Pittsburgh Juice Company in Lawrenceville has become a neighborhood favorite. Juice is a fantastic grab-and-go option for busy young professionals, students, and anyone else who enjoys a healthy lifestyle or a delicious treat. Even though Pittsburgh Juice Company's selection started small and simple, they have expanded to a number of products that go beyond just juice. 
Now the flagship location offers a variety of plant-based snacks and desserts. Hummus, salads, and nutrient-dense acai bowls are made fresh. And for those of us with a sweet tooth, they offer vegan brownies, macarons, coconut clusters, or banana "cream" pie.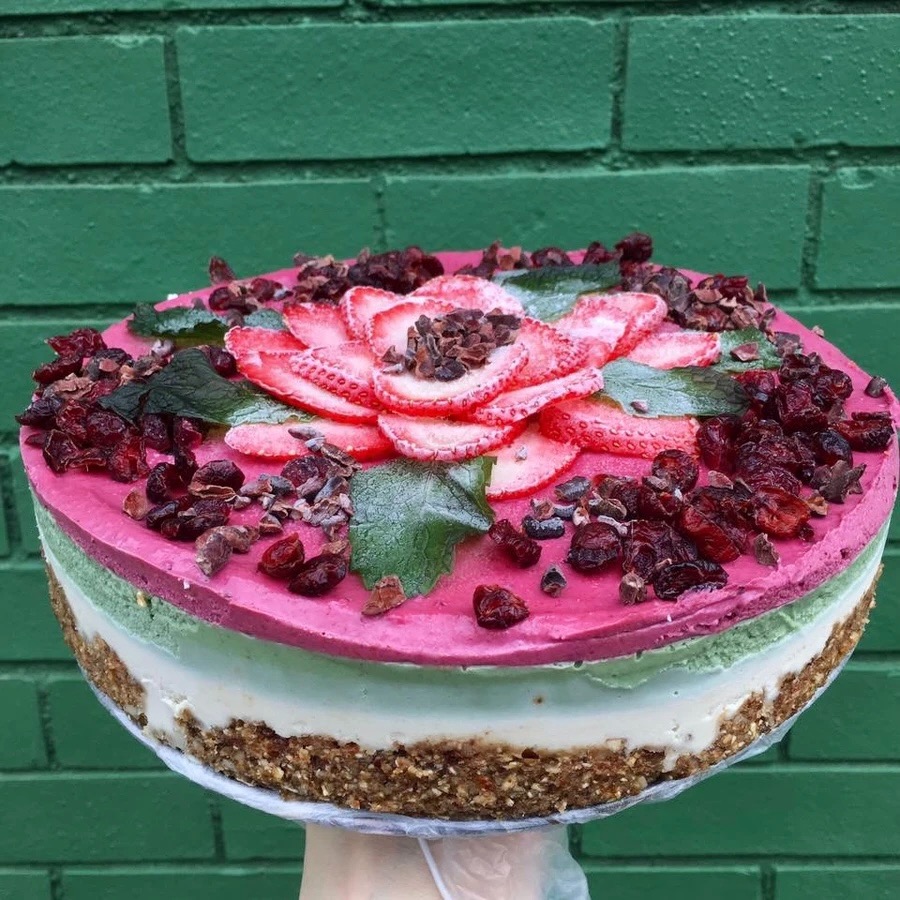 When visiting Lawrenceville, Pittsburgh Juice Company is a perfect spot to enjoy healthy eats, pick up a vegan birthday cake, or simply kick back and enjoy a refreshing beverage. The retail shop also offers a variety of take-home goods including CBD powder, Acai, candles, stickers, cooler bags, and more.
But if you live far from Lawrenceville and want to avoid traffic congestion, the online shop offers a variety of shippable items including Juice Cleanse programs. While a limited amount of items are available for shipping nationwide, most selections are available for delivery via GrubHub or Uber Eats.
Pittsburgh Juice Company has served their customers well during Covid-19 with the spirit of adaptability that is solidified in their culture. Pittsburgh Juice Company continues to offer no-contact shipping as we continue to recover from the pandemic. In the wake of mid 2021, the store is finally back open to the public. Pittsburghers can visit the Lawrenceville location while out and about and try one of the drinks a la carte or sample some delicious treats.