The Planing Mill takes innovative pizza in Visalia CA to a whole new level
Thick crust lovers, unite! The Planing Mill is a unique pizzeria in Visalia, CA, offering pizzas with clever topping combinations unlike your usual pizza joint.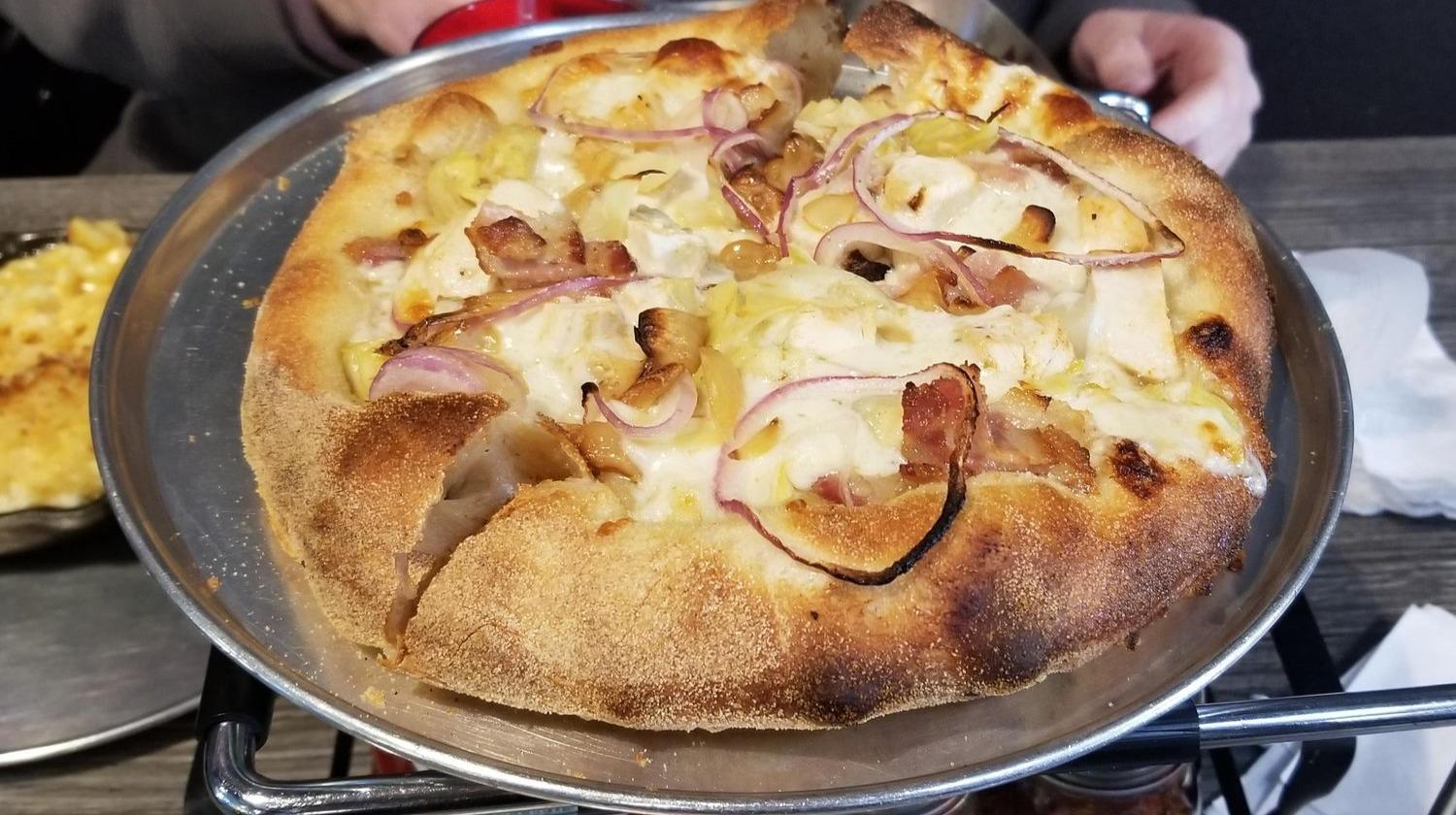 The Planing Mill, located in Downtown Visalia, CA, makes other pizzerias look bland and boring thanks to their special selection of toppings and other fun menu items. And their quality can't be beat!
Most people enjoy a nice slice of savory, Italian pie. When it comes to pizza, you might just want a simple pepperoni; just the cheese, please; or even a vegetarian option. You could be a stuffed-crust, deep dish, flatbread, cracker, or gluten-free crust lover. Some of us get red sauce, others of us like white sauce, and some of us opt for a simple olive oil base. We all have our preferences, and we all have a particular pizzeria we prefer to order from.
Living in the Central Valley, we have plenty of great pizza restaurants. From grab-and-go pizza shops and mall food court kiosks, to build-you-own pizzerias, to overpriced sit-down-restaurant-style pizza chains, we have many options. Raise your hand, though, if you're wanting something more out-of-the-box.
Planing Mill is the only Pizzeria in Visalia CA to offer this level of uniqueness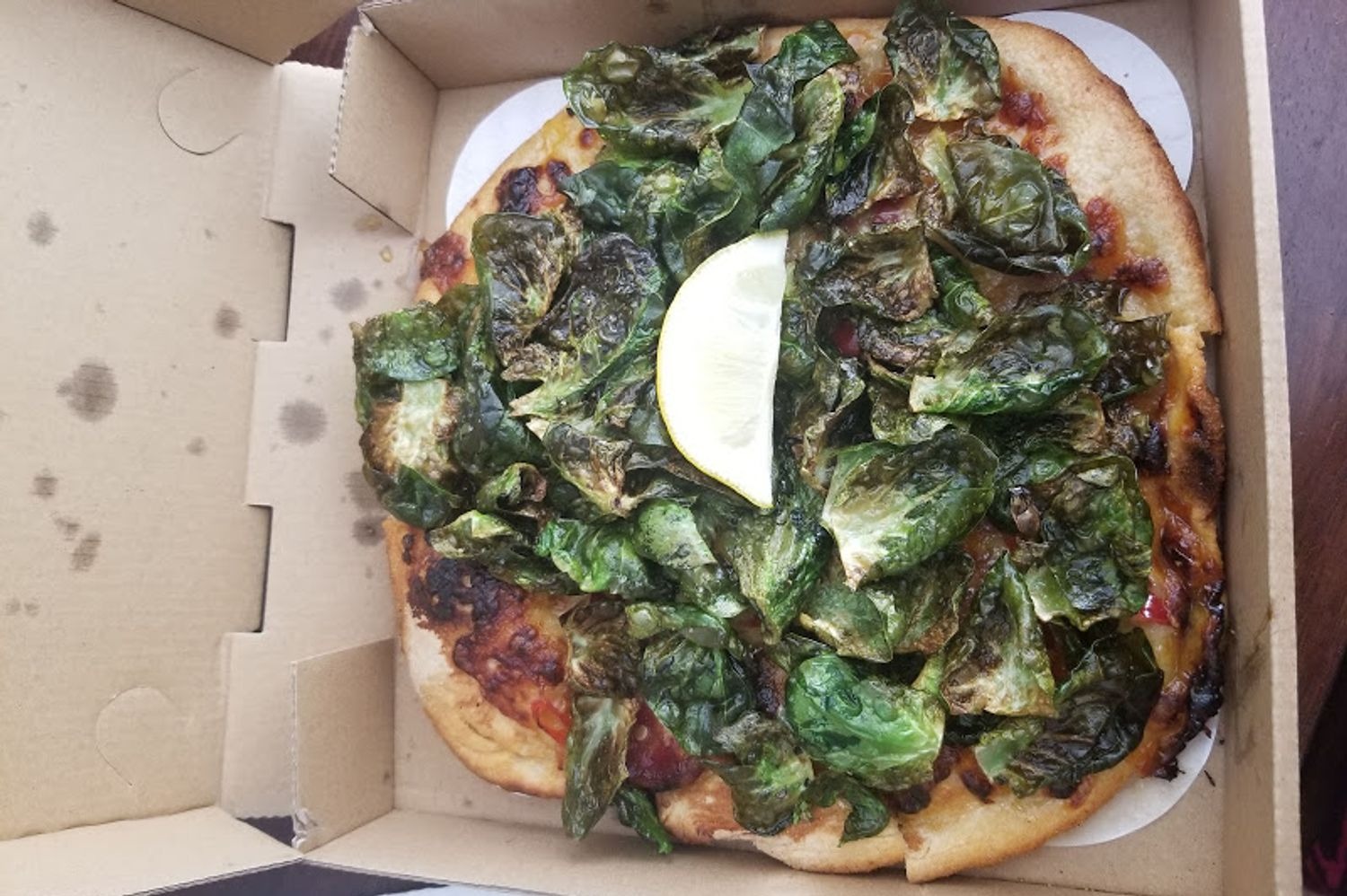 Walking into a pizzeria, and you're bound to be given basic topping options like pepperoni, sausage, black olives, tomatoes, and mushrooms. Surely, there's at least one or two toppings we gravitate towards at these restaurants. However, sometimes you want something more exquisite, which The Planing Mill can help accommodate.
When building your own pizza at The Planing Mill, you can expect popular pizza toppings such as jalapenos, garlic, and pineapple. In addition to these, however, they offer some more out-of-the-ordinary toppings that you can add to your high-quality, thick-crusted Planing Mill pizza including avocado, onion straws, ricotta cheese, pulled pork, kalamata olives, cilantro, and green onions. With unique options like these, you have the opportunity to create a very interesting pie.
Get creative with Planing Mill's signature pizza
The options get even more creative when you order one of The Planing Mill's signature pizzas. Among their many options, my top favorites would have to be their Funky Chicken, Thai Pie, and Muscles from Brussels pizza.
The Funky Chicken is layered with garlic alfredo, mozzarella, chicken, bacon, red onions, artichokes, and roasted garlic. The Thai Pie offers Asian-inspired pairings: Sriracha, peanuts, cilantro, serrano peppers, spicy Thai sauce, and more. Order Muscles from Brussels if you think the combination of crispy brussel sprout petals, lemon, spicy honey, bacon, and hot peppers sounds perfect-o. The Big Stump is another highly recommended Planing Mill pie that they feature every now and then. Pesto ranch, chicken, bacon, kettle chips, and green onions: it's everything you never thought you'd want in a pizza (but do)!
If you aren't up for these crazy pies, The Planing Mill has a traditional Margherita pizza as well as a veggie pizza. Or go meat lovers with their The Yeti or Hawaiian with their Hula Girl. These are just some of the many pizza options they offer, folks.
In a time crunch? On a budget? Get Planing Mill pizza by the slice!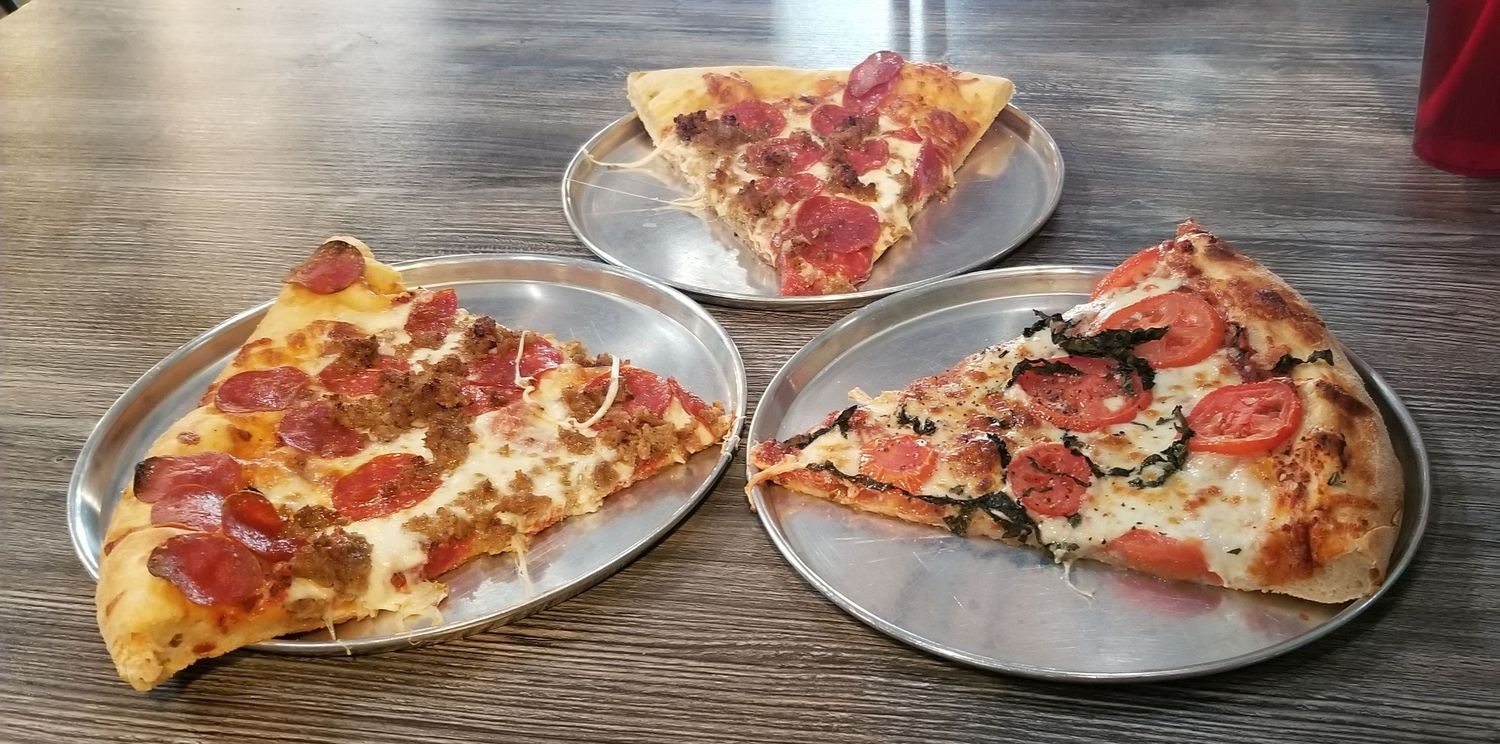 Everyone knows that good quality pizza takes time. This is especially true for pizzas with thick crusts, several toppings, and within a restaurant that can get jam-packed at certain hours.
If it's just you grabbing lunch in a hurry, you're likely going to want something small and fast. The Planing Mill in Visalia does offer 8-inch, personal-sized pizzas; however, their grab-n-go slice option, which they offer multiple times a week, gives you the option to get your food faster for a lower cost. This is particularly useful as this local restaurant can get pretty packed.
While their by-the-slice option is smaller than their personal size pizza, I will admit, their large slices are still enough for two people unless you're really hungry. (The slice is larger than your face.) Generous folks, they are!
Planing Mill is known for more than just their pizza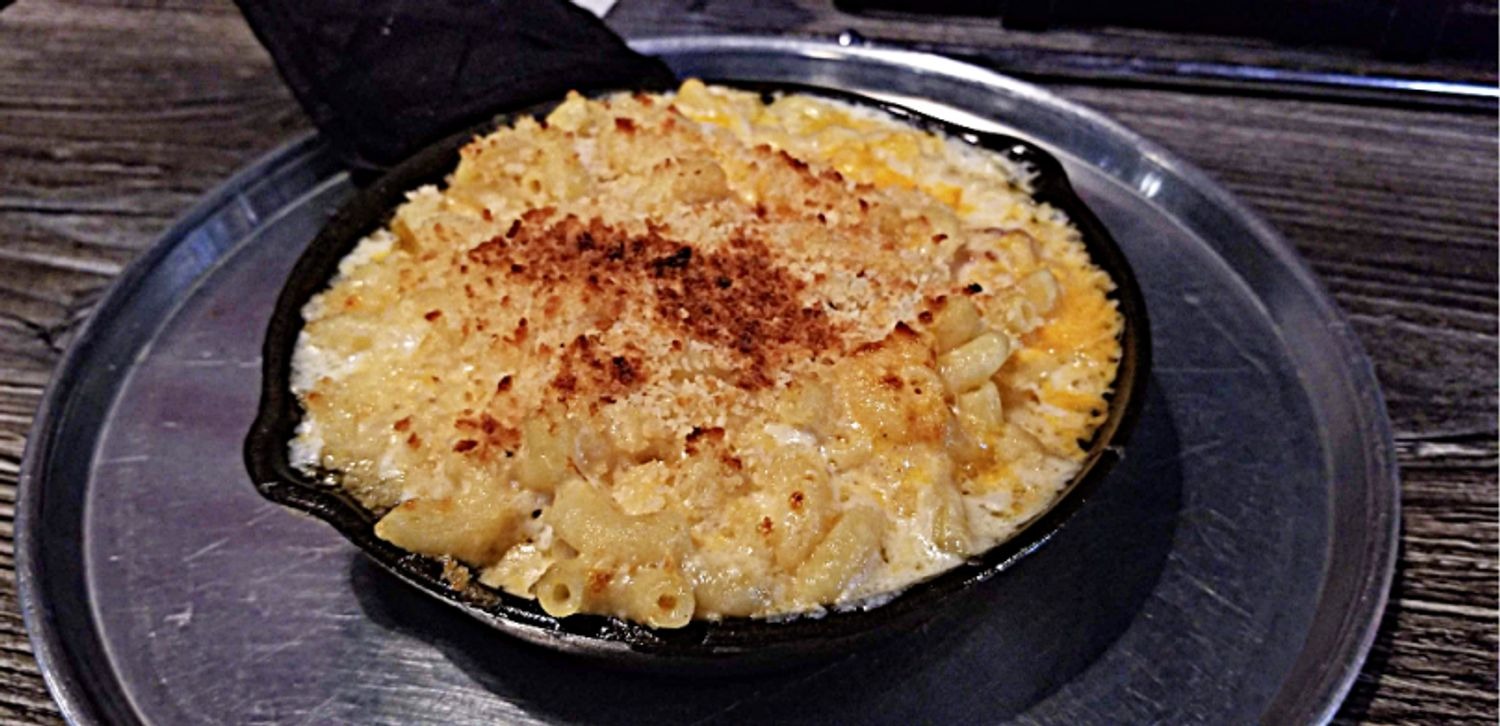 Pizza is what The Planing Mill is known for, but it's not all they do. They have some delectable appetizers and other menu options any Visalia local or non-local would love.
Salads and baked mac & cheese are just some of the options you can opt in replacement of a pizza (or in addition to). Sandwiches are another hot seller at The Planing Mill with their Buffalo Bob being a favorite of mine, featuring chicken, bacon, lettuce, tomato, pesto ranch, and a wing sauce of your choice. (Get "Pain & Regret" as your sauce option if you dare!)
As for their appetizers, regulars are a big fan of the restaurant's bruschetta, Mad Macs (spicy mac & cheese balls), hot wings, or garlic knots. Fries, mozzarella sticks, Artichoke Fritters, and Drunk Mushrooms are also options How can you choose just one?! They all pair perfectly with the restaurant's mixed adult beverages, as if picking an appetizer wasn't hard enough.
With gourmet, quirky pizzas and other great menu options, you're going to want to say yes to visiting The Planing Mill next time you're within the locality. Central Valley pizza has never been fresher, tastier, or more unique!