Traditional Hawaiian poke bowls in San Jose meet Brazilian acai!
When diced raw fish combines with Brazilian acai, you won't believe your taste buds.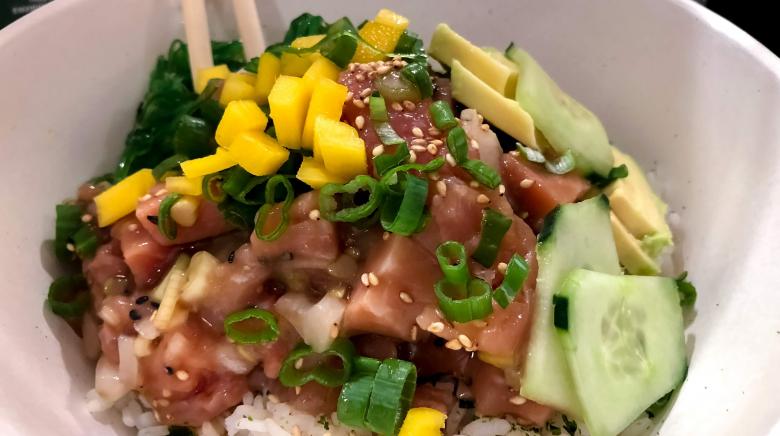 Poke, a diced raw fish bowl served as an appetizer or entree, is a popular Native Hawaiian dish that has been a trending food in the Bay Area in recent years. In creation of the poke bowl, scoops of raw fish - usually tuna or salmon - are served on top of rice or a bed of greens and complemented with a variety of toppings such as green onions, carrots, ginger, avocado and seaweed and often drizzled with a flavorful sauce to pull the ingredients together. Think of poke like a sushi experience served in a bowl rather than rolled into one bite! But in San Jose, Hawaiian Poke Poke is getting creative, adding a Brazilian twist to the humble Hawaiian poke bowl.
The Brief Origin of Poke
While the origin of poke isn't particularly precise, it's intriguing to know its backstory to see how the Californian trend later emerged.
Poke (pronounced poh-kay, meaning "cut crosswise into pieces" or "to slice") was believed to have first been brought over to Hawaii by native Polynesians during pre-colonial times, particularly as a snack for fishermen. The Polynesian version of the dish simply consisted of raw coral reef fish seasoned with seaweed and sea salt. Salt was an important component of the dish not just to add flavor but also to preserve the fish. The fish would then be combined with crushed candlenuts or kukui nuts, a relative of the macadamia nut, to add some crunch.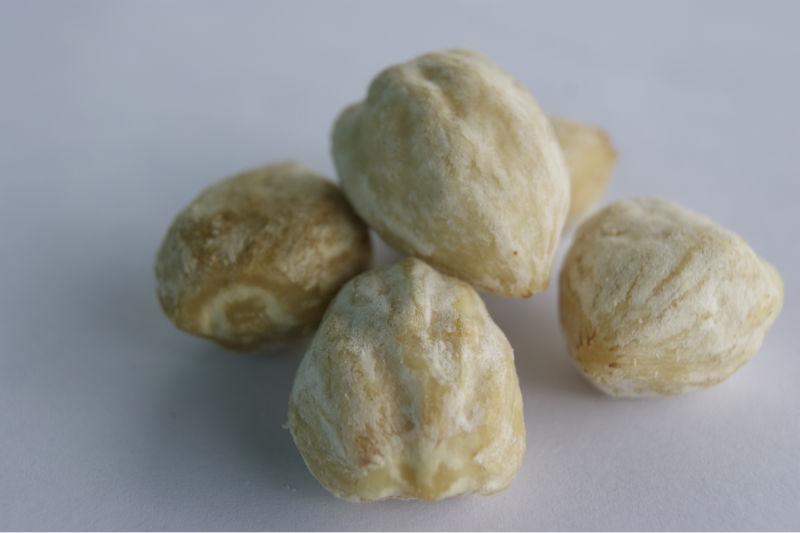 But it wasn't until around the 1960s or 70s that poke became popular in Hawaii and actually earned its name. At this point, poke was no longer designated only for fishermen nor was it only consumed as a snack. The dish could then be found mainstream in the home setting and in supermarkets, often made with ahi instead of reef fish. Ahi was a particular favorite for the revamped poke dish as it was pink in color, which was deemed more visually appetizing than gray reef fish.
Today, poke is inspired by various traditional raw fish dishes: Japanese sashimi, Peruvian ceviche and Korean hoedeopbap. Poke today also features an Americanized touch that sets it apart from the pre-colonial favorite - but not without respect to Hawaiian and Asian cultures.
Poke As a Trending Food in California
Poke began to slowly but surely make a mark in California around 2012 as the Asian-inspired diced raw fish bowl began to appeal to modern tastes. However, it wasn't until around 2015 that the beloved entree began to establish itself as a long-term favorite. Since then, numerous poke restaurants have been adding a plethora of sauces, different varieties of fish and shellfish, and California-inspired toppings to revamp traditional poke.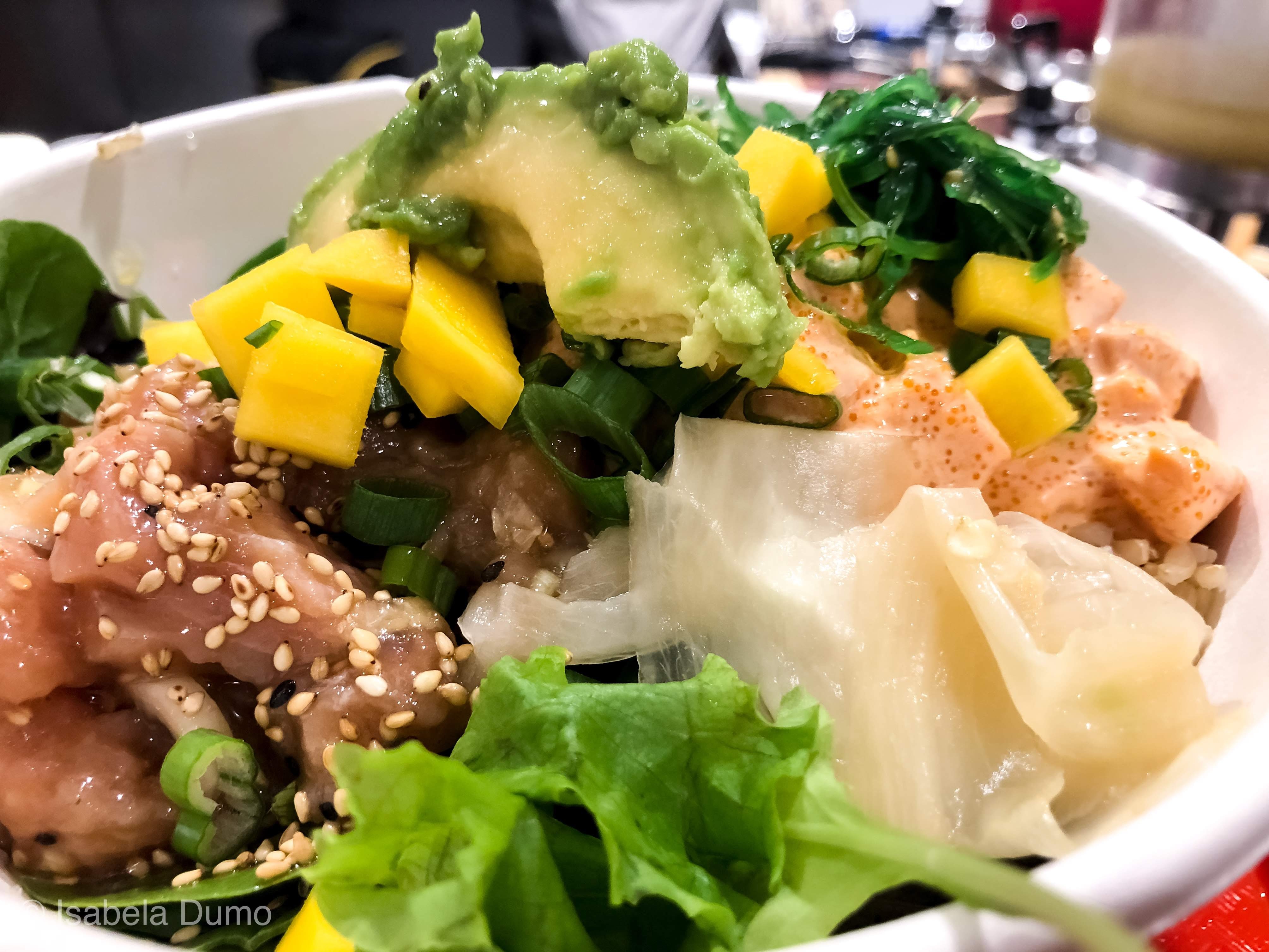 It makes sense why poke has become a hype in the Golden State, besides the fact that it shares the same ocean with Hawaii. The Hawaiian sushi bowl dish is popular in California because it offers a fast, healthy meal perfect for the hustle and bustle of California's bigger cities - often at a more affordable cost than its rolled sushi counterpart. Plus, with the dense population and cultural fusion already present, the Golden State was ready to advance another cultural fare. That said, bowls of raw fish are suitable for just about everyone - college students, those on the run, the average Joe - you name it.
But the poke trend hadn't just spread to California. While the dish is particularly well-known in big cities and regions with a large Hawaiian population, eateries are opening up across the country and stealing the hearts (and taste buds) of many. In fact, over 300 poke restaurants have opened in the USA in the past few years.
Traditional Hawaiian with a Brazilian Twist
San Jose is home to several poke eateries. One of the first poke bowls restaurants to open in California, in fact the first in the United States, is located in the heart of the popular SoFA Market in Downtown San Jose. Hawaiian Poke Bowl was opened in 2010 by a Hawaiian couple before the poke had officially emerged in California. The original owners of Hawaiian Poke Bowl casually served healthy poke bowls at Brazilian jiu-jitsu tournaments to add nutrition to the contestants' diets. However, little did they realize they were about to contribute to the poke craze.
Two years later, Marcia Ribeiro and her husband Carlos had the goal to start an acai business. Instead, Marcia and Carlos came across Hawaiian Poke Bowl and took over the soon-to-be trend-setting business, serving bowls both at tournaments across the Golden State and at the Downtown San Jose Farmers' Market. Marcia began adding touches from her Brazilian roots by also adding acai (pronounced ah-sigh-ee) bowls to the restaurant's inventory, a superfood whose flavor can be described as a cross between a raspberry and blackberry.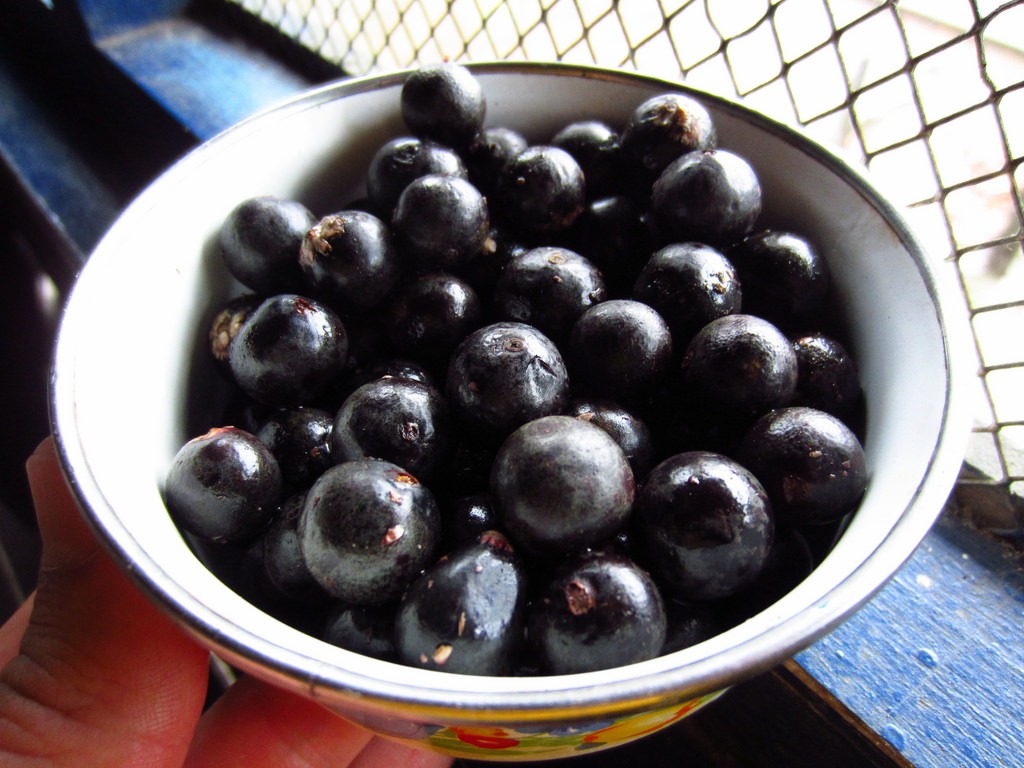 The indigenous people of the Amazon have already used acai berries to make sauces for centuries. This Amazonian staple food originally was slathered on fish or game or even consumed separately as a soup. Today, Marcia experiments with these century-old recipes to combine them with the equally old recipes of Hawaii.
But this is no accident. The fusion of Brazilian and Hawaiian cuisine makes sense considering that the Portuguese colonized in Brazil in 1500, and in 1878 to 1911, thousands of Portuguese immigrated to Hawaii for work. That said, the Portuguese not only brought their own culture to the Aloha State but also Brazilian inspirations - including acai.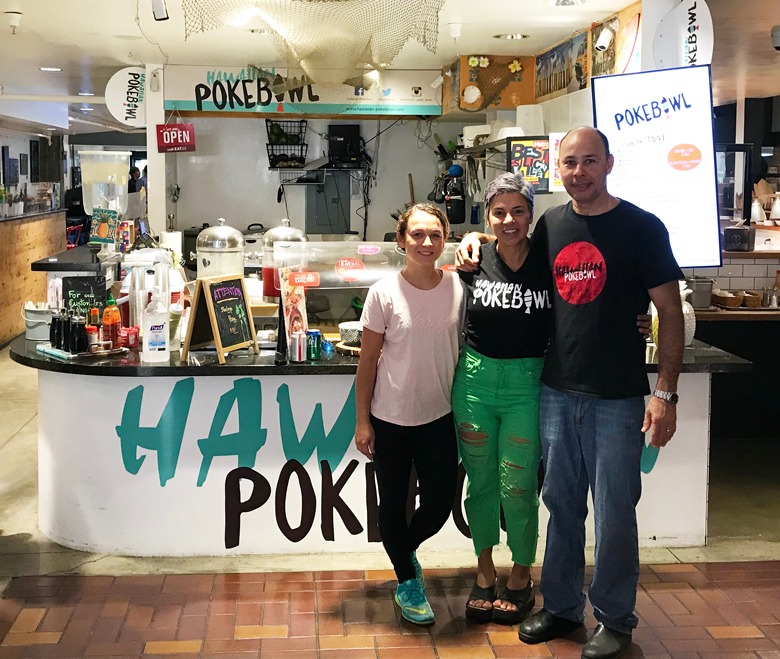 But unlike most other poke eateries in the San Jose area and beyond, Hawaiian Poke Bowl serves their poke at room temperature with the perfect ratio of fish to toppings, preparing your poke bowl right in front of you so that it's just the way you like it. All food preparation is transparent and can be customized to meet any dietary restrictions or food sensitivities.
Hawaiian Poke Bowl may have Brazilian inspirations, but the poke bowl eatery still sticks to the Hawaiian way by ensuring the fish used in their bowls is properly marinated. Marcia shares that the secret to the perfect fish is ensuring it is not only fresh and has the right coloring but is adequately processed - which can take 3 to 4 days for top quality.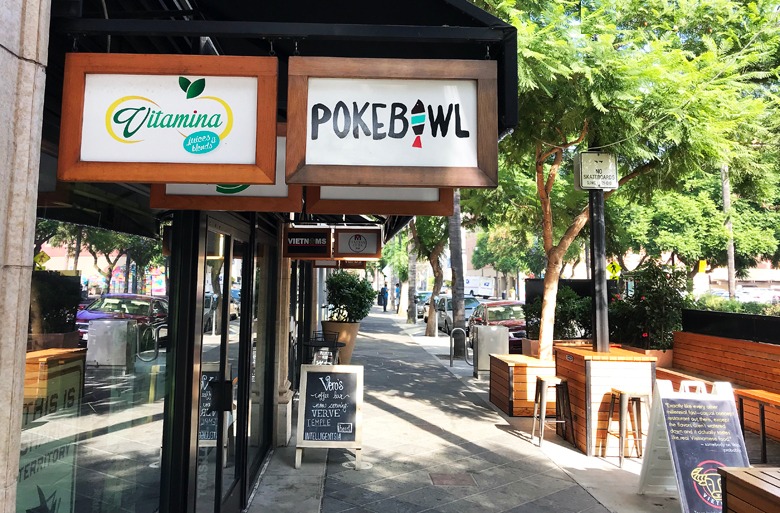 From a variety of premium sauces and California-inspired mix-ins such as avocado to a range of fish other than tuna, salmon and ahi, Hawaiian Poke Bowl has managed to successfully combine Hawaiian, Asian and Brazilian culture. Marcia plans to continue experimenting with acai berry sauces to bring her own South American culture to her San Jose poke bowl business. This winter, you can expect to see lobster poke on the menu!

Hawaiian Poke Bowl
Fresh Organic & Wild
387 S. First St. #113
Inside Sofa Market
San Jose
CA 95125, US
+1 408-564-8393
Mon-Thu 11:00
am
-8:00
pm
Fri 11:00
am
-9:00
pm
Sat 11:00
am
-8:00
pm
Sun 11:00
am
-7:00
pm