Where To Find Free-Range, Cruelty-Free Organic Meat & Fish in Saratoga
Humane butcher shop offers certified organic, antibiotic free meat in the Bay Area
Seeking free-range, cruelty-free, and certified organic options when selecting meat in the Silicon Valley? Meet Tony Nora, owner of Saratoga Meat and Fish, ally and invaluable resource to the Bay Area's discerning carnivores. With its conviction for maintaining good old-fashioned values, Tony's store is fittingly situated among a line of Old West-themed storefronts. But there's nothing old-timey about its owner's up-to-date knowledge on the meat industry and his effort to keep pace with the ever-evolving needs and preferences of discerning clientele.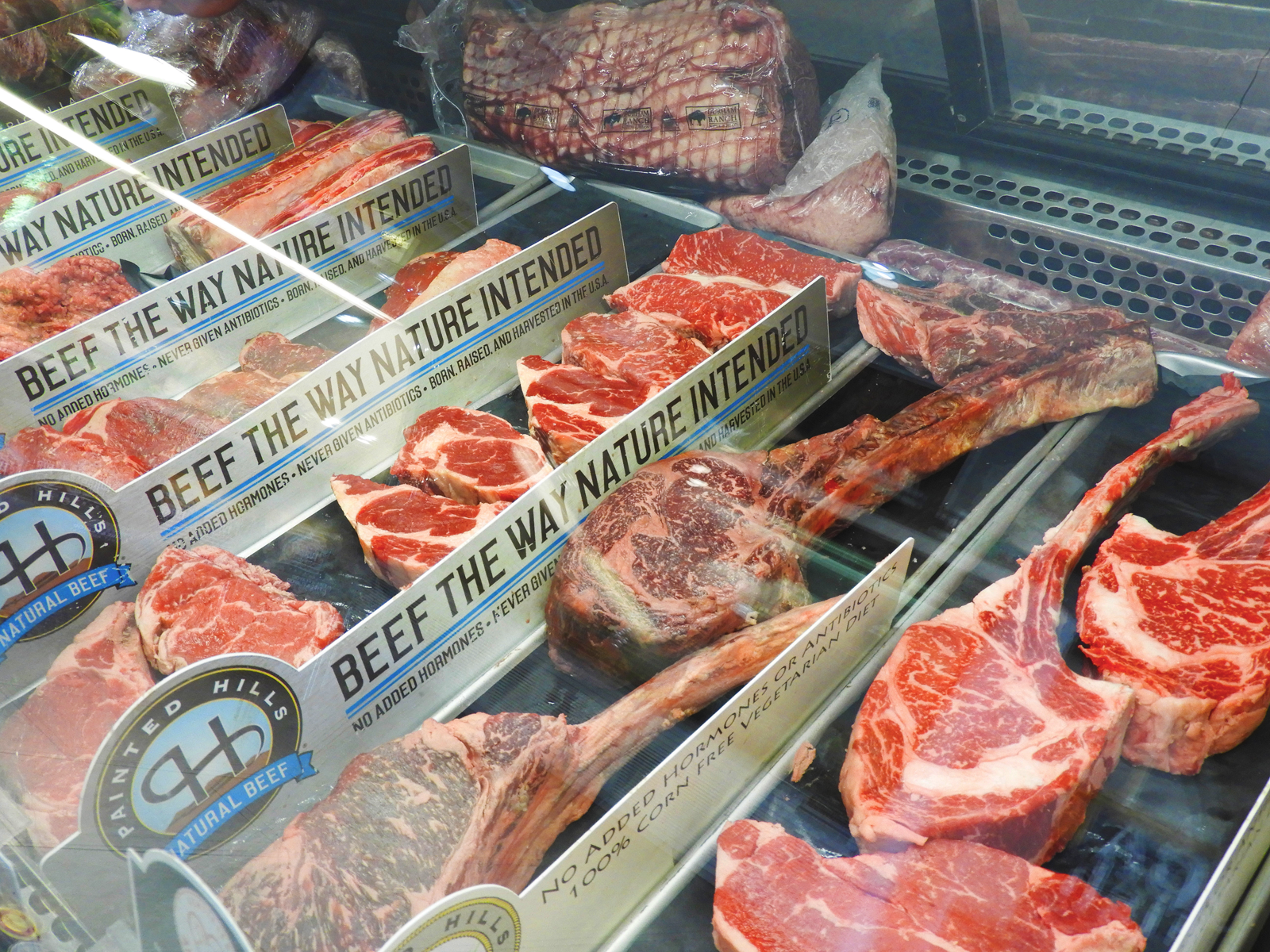 Eating meat responsibly. Are you?
Where does this meat come from? Was the animal treated humanely during its life? These two questions are increasingly being asked by Bay Area foodies. With the internet, we can no longer plead ignorance to the cruelty of locking chickens their entire lives in cages more confined than the dimensions of a letter-sized sheet of paper—of packing turkeys body-to-body into sheds, then debeaking and detoeing them to keep them from mutilating each other. If that isn't enough incentive to influence shoppers' choices, there's also the scientifically proven fact that stress on the animal detracts from the taste of the meat.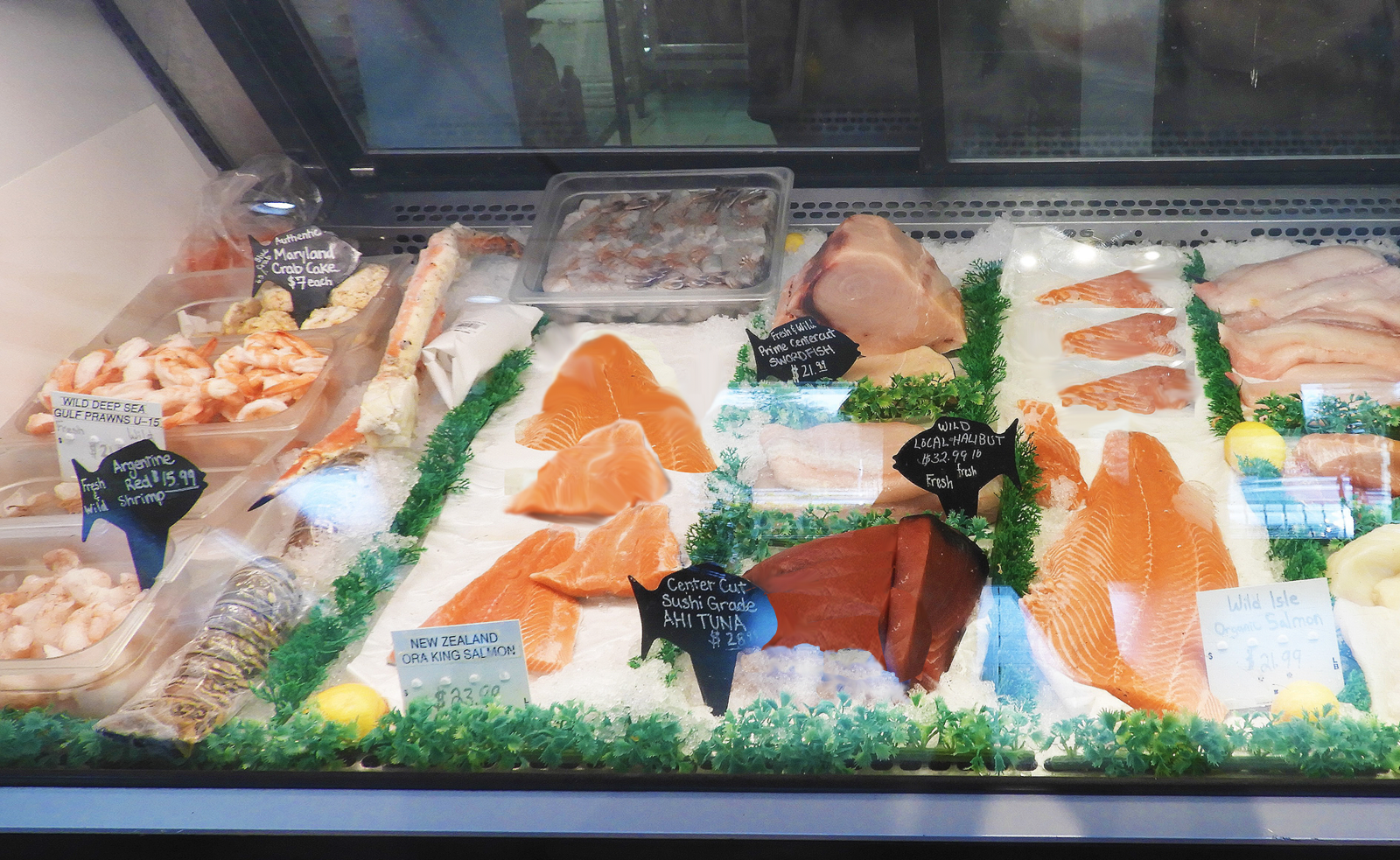 But Tony's in your corner. He's dedicated to sourcing meat from free-range, cruelty-free farms. And not only does he research these farms, he visits many of the ranchers to ensure their actions match their claims. Above the shop's refrigerated glass cases, Tony proudly stocks brochures informing on each of his sources—always a good omen in a meat shop.
 And it's paid off. Tony has gained himself quite the loyal following. One customer shared she was drawn to the shop specifically after discovering Tony's association with humane supplier Mary's Free-range Turkeys. "I wanted to make sure that turkey died with a smile on its face," she jokes. Saratoga Meat and Fish also carry responsible brands like (grass-fed) Painted Hills Natural Beef, (antibiotic free) Becker Lane Organic Pork, and (sustainably raised) Ora King Salmon.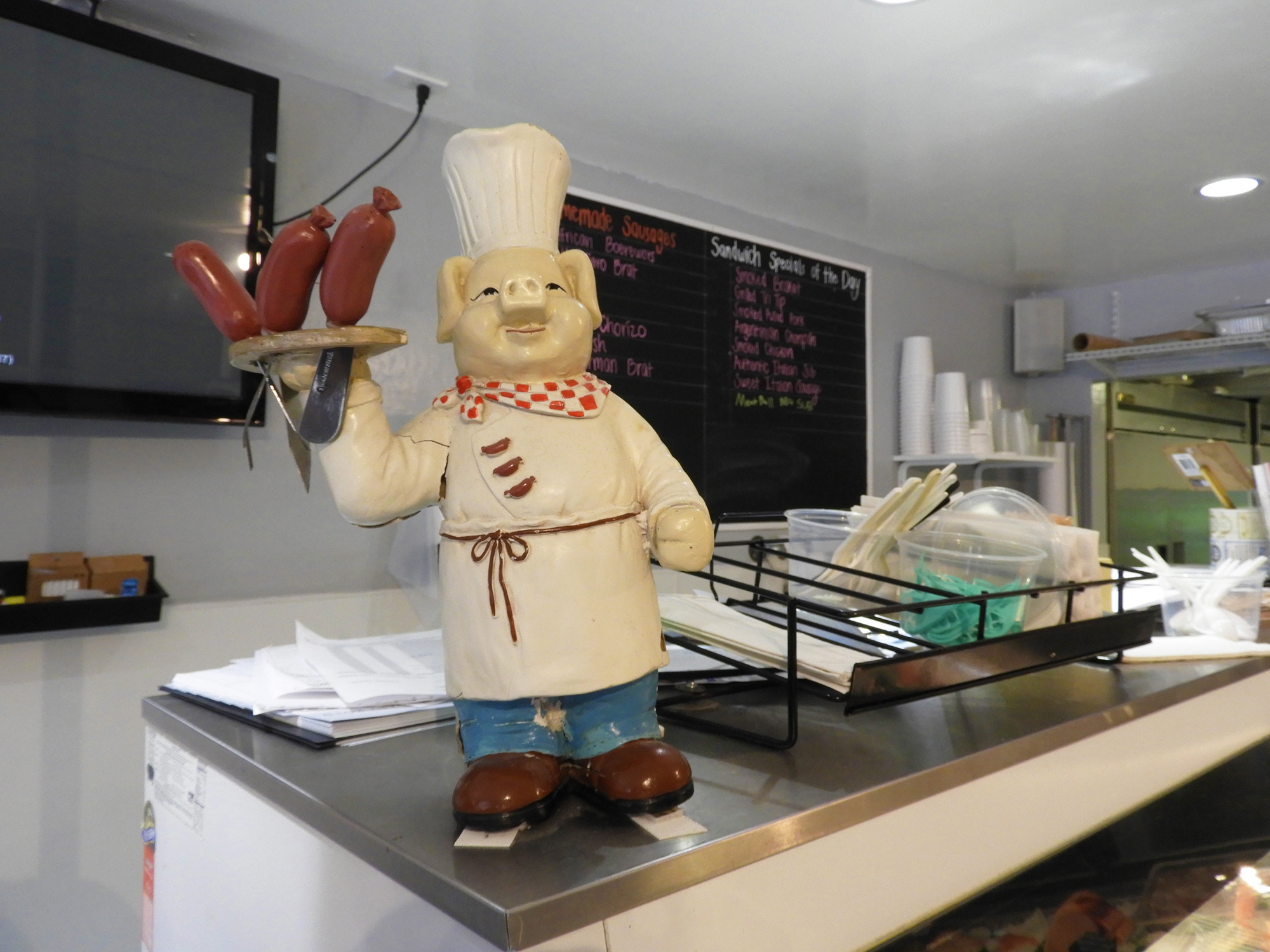 What else to look for in a Butcher?
Beyond these benefits, this butcher and fish monger also avoids stocking meats devalued by unhealthy nitrites, hormones, and antibiotics. "I sell never-ever beef," Tony shared in an interview with Mercury News, "meaning it's never had any antibiotics or steroids given to [it]—ever." This is motivated by an understanding that the fuel we feed our bodies can help or hurt us.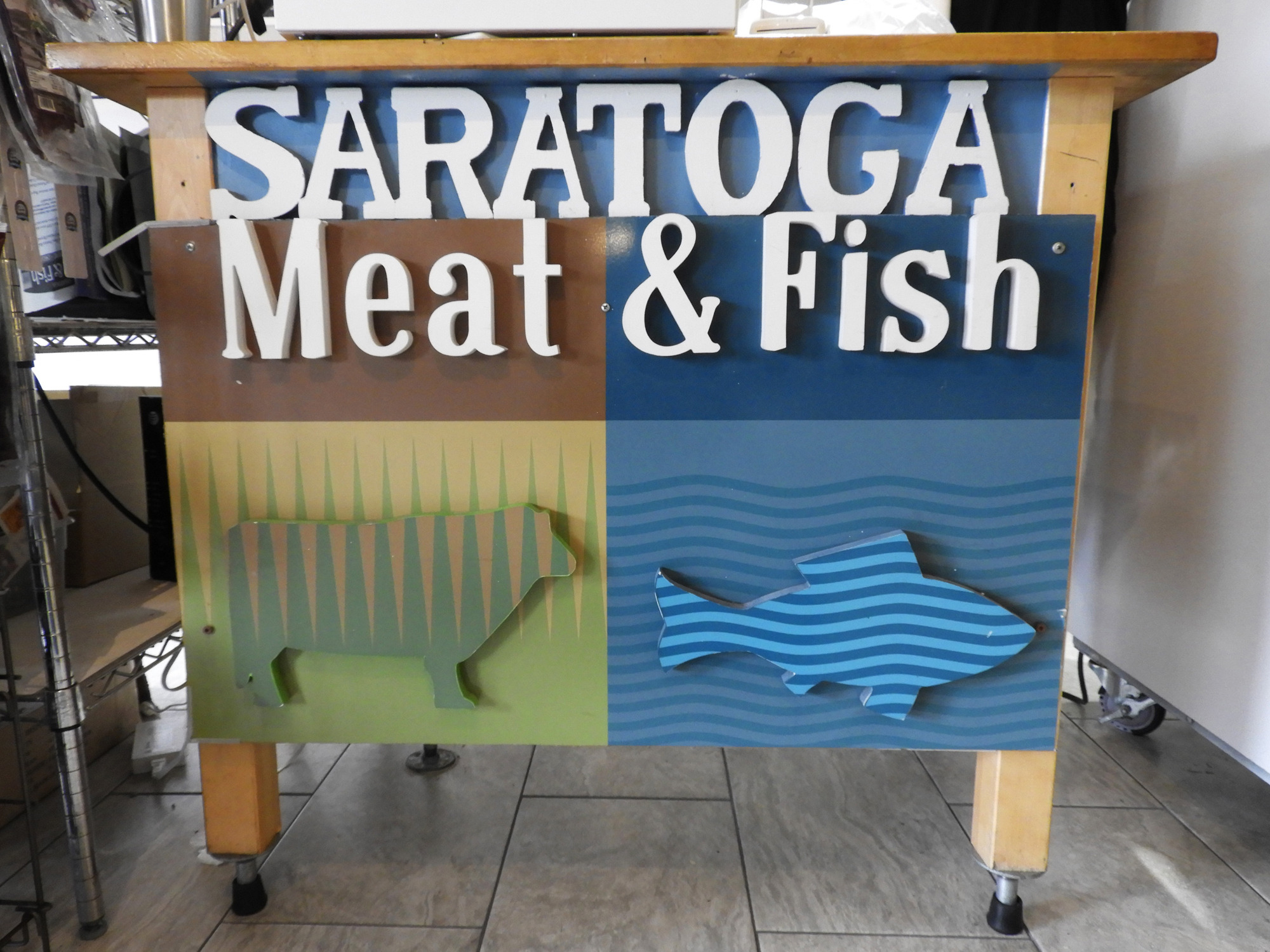 Bonus Benefits
To further sweeten the pot, Tony's got a culinary bent. Weekly, he crafts homemade chili and seafood chowder as well as artisan tri-tip and brisket sandwiches, concocts irresistible marinades (ginger sesame soy and chimichurri being fan favorites), and smokes over two hundred pounds of brisket, tri-tip, and fish over apple and cherry wood. He also enjoys sharing pointers on meal preparation with customers and is well-known for advising others to "let the meat or the fish do the talking" by simply seasoning with salt and pepper.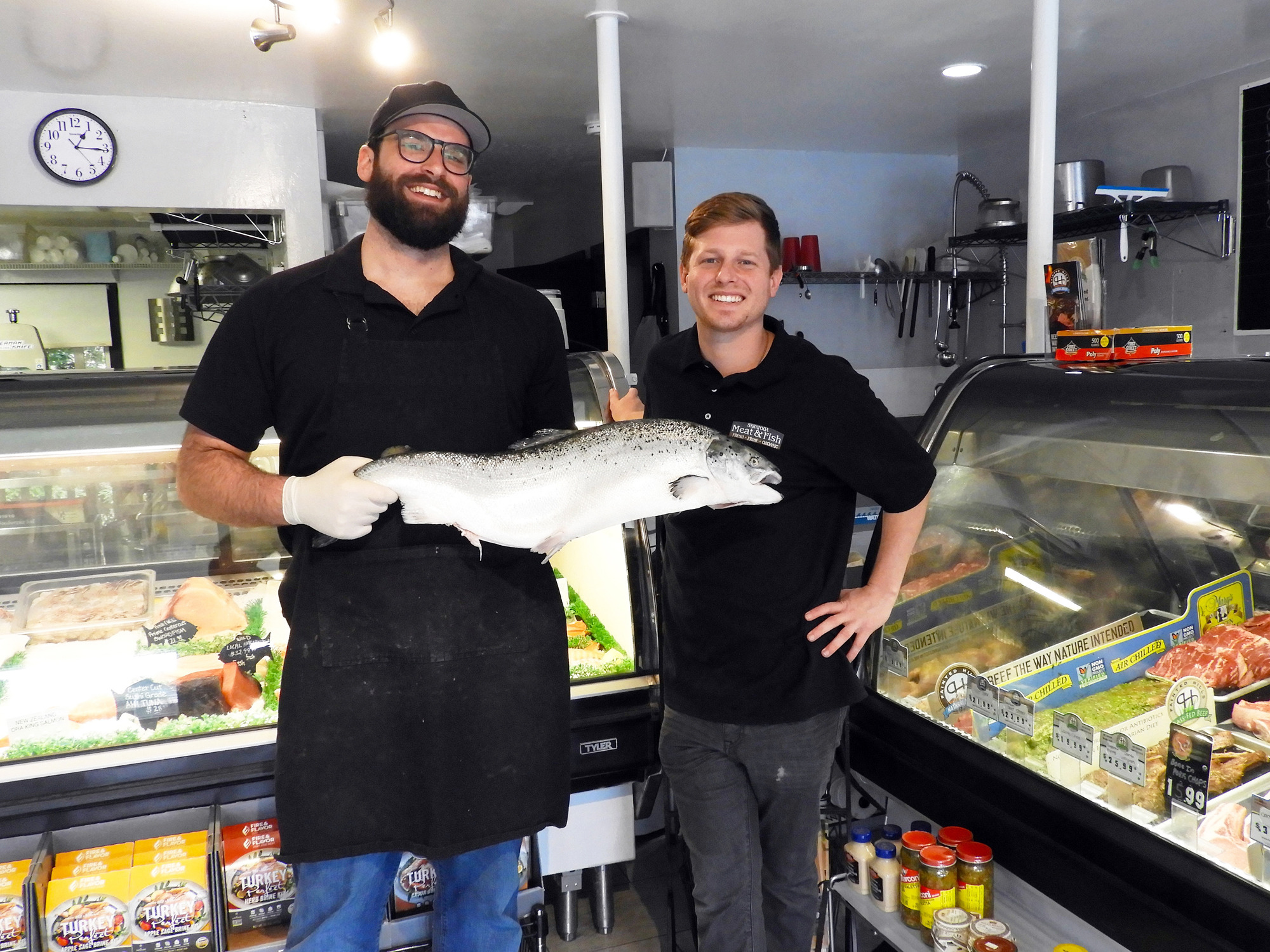 If you're looking to get more involved on what actually ends up on your plate, and if you're looking to buy meat without the mystery, Tony's your guy.
Visit Saratoga Meat & Fish website