Zanotto's Markets, Where You Always Feel Like Family
Zanotto's is an Italian marketplace filled with top-grade products you'll love.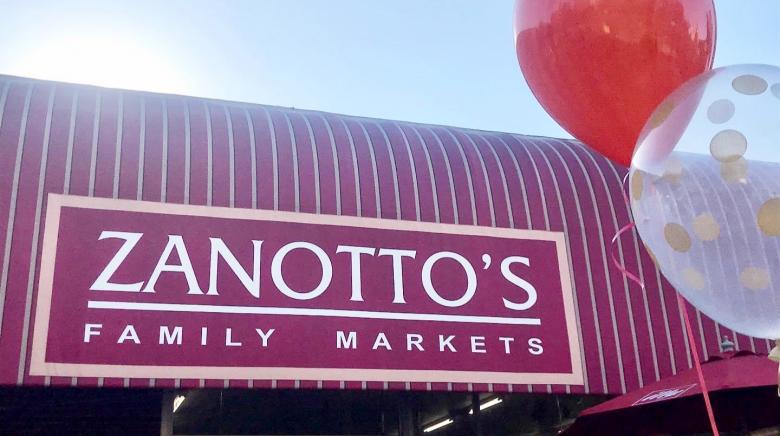 Complete with choice products, friendly smiles, and a warm Italian soul, Zanotto's Markets is your home away from home. Be careful though, because once you walk through those doors you become part of a new family, and you'll never want to leave!
From Italy to the United States
The Zanotto's Markets franchise has its heart firmly rooted in Italy, where its founders, Andrea and Rose Zanotto, left with their children after WWII. After being temporarily located in Venezuela as they waited for their USA immigration papers, the family opened a bakery, gas station, and restaurant -- hard work and family at the core of everything they did. 
When the Zanotto family arrived in the United States in 1955 and became citizens in 1962, their family had expanded to include thirteen children. Having thirteen children can lead to many things. Love, certainly. A crowded home, probably. Headaches… more than likely.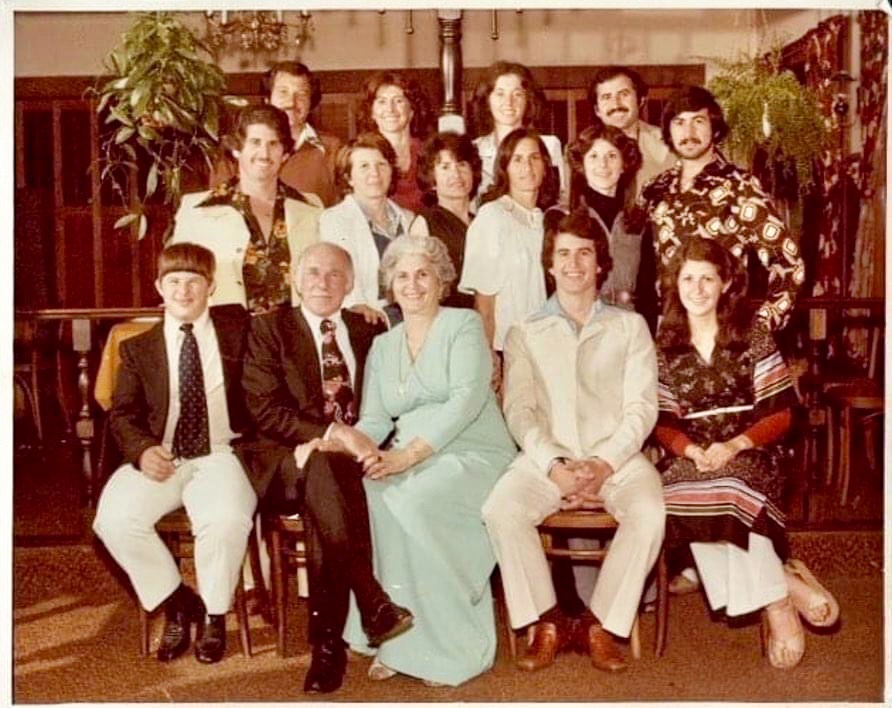 However, one thing that was certain was that there needed to be a large amount of food in the house at all times. This made going into the food and agriculture business a very appealing idea. 
Conrad Zanotto, son of Andrea and Rose, began to work at Thrifty Market and helped that business boom. As a result, the elderly owners of the Thrifty Market eventually sold their business to the Zanotto family. From this opportunity, the Zanotto family's hard work led to the establishment of the first Zanotto's Market in 1976 on Naglee Avenue, which still stands today. 
Bringing Small Town Charm to the Silicon Valley
The Zanotto's Family Markets are known for a distinct Italian influence that their family roots bring, ensuring products that are distinctly unique from other nearby stores. These high-quality products are mainly sourced from Italian distributors, giving a particularly extensive meat, deli, and spirits section. Additionally, their produce section is all local and is hand-selected three times a week from the morning markets in San Francisco.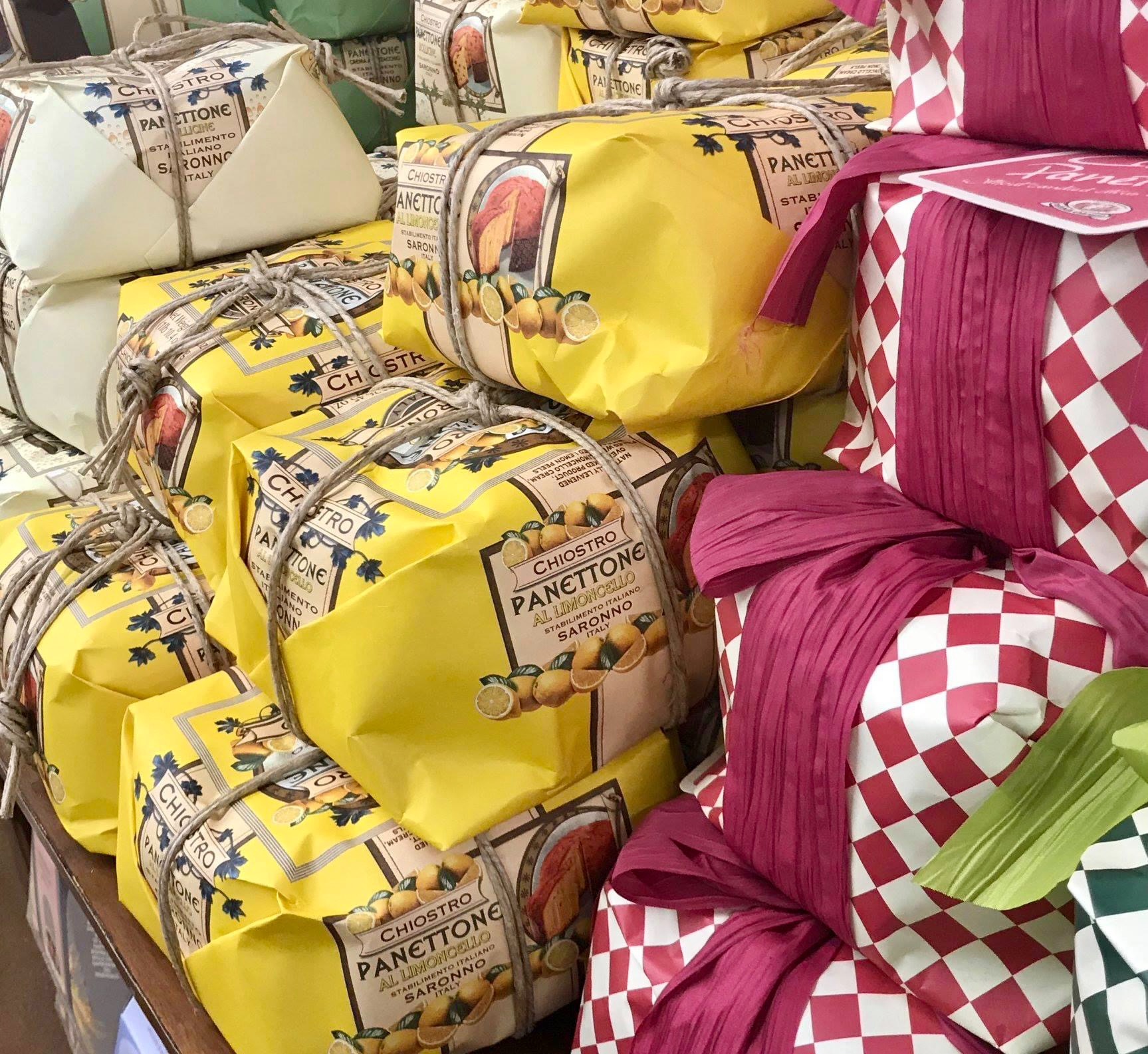 As the Zanotto's business and brand grew, new locations for markets needed to be considered. With the aid of co-partners Troy and Patty Tibbils, Fred and Dan Zanotto expanded to three more locations in Silicon Valley, with the original Naglee Avenue store still remaining under the ownership of the entire Zanotto family. 
Family, has always been at the heart of the Zanotto's Markets. Their motto, "we treat you like family," has been used since 1962. Currently, 17 members of the Zanotto family work at the four locations, and the tightly-knit family just seems to keep getting bigger and more prosperous. 
Dealing With the COVID-19 Pandemic
The COVID-19 pandemic has left many businesses struggling to find a footing in the new unpredictability of the world. However, grocery stores have been doing better than most, and Zanotto's is no different.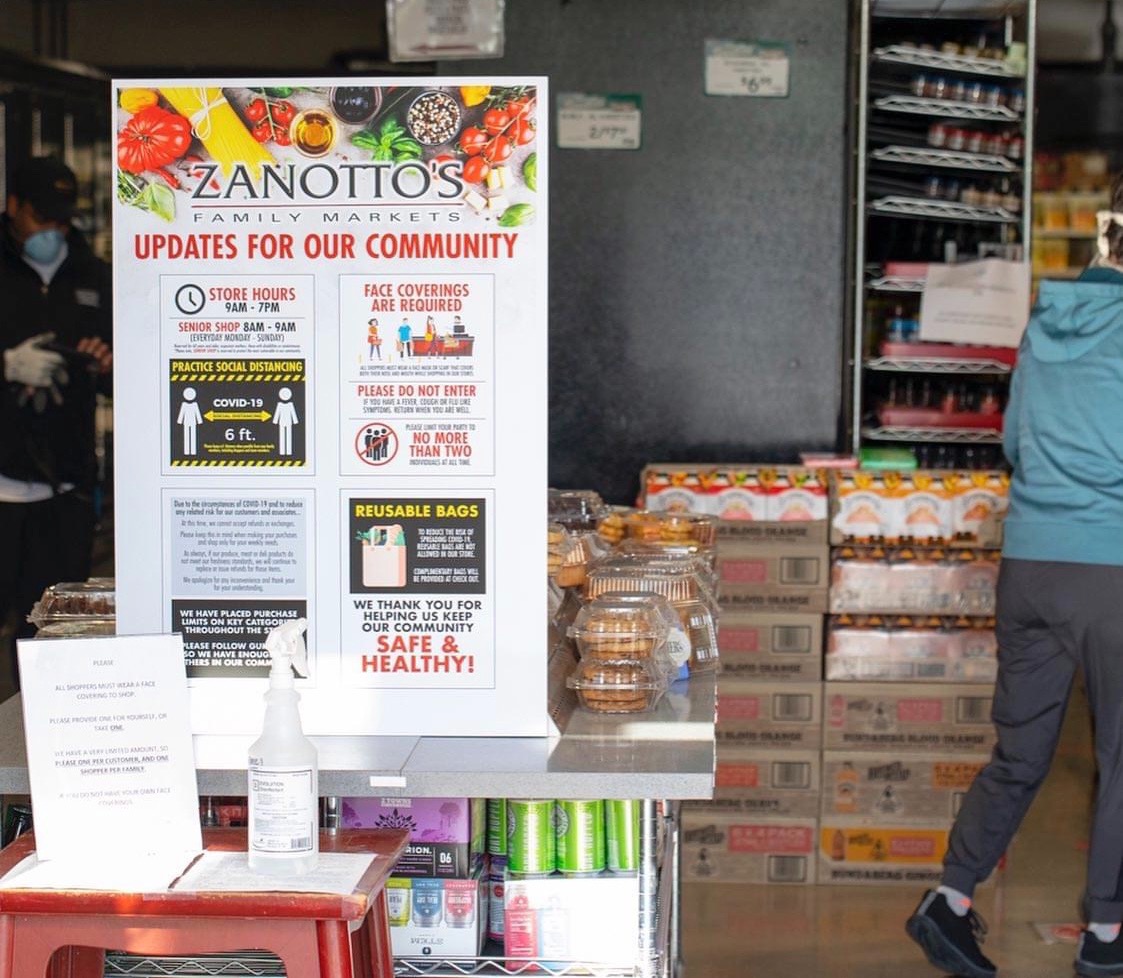 According to Fred Zanotto, their business is as successful as it's ever been, due in part to the fact that so many businesses have had to shut down or close as a result of COVID-19. As a result, people have turned to grocery stores to stock up on products in the case of a particularly strict lockdown or any other potential issues that could come about as a result of the pandemic. Additionally, many people have turned to cooking and baking to alleviate boredom and gain new skills during the COVID-19 lockdown. 
Such a surge in customers left many markets with empty shelves and scrambling to restock, but Zanotto's has found a way to avoid that, while also supporting other local businesses. When customers started clearing out the aisles, the Zanotto's owners decided to buy food and supplies from local restaurants, hotels, and bars that were struggling and closing down.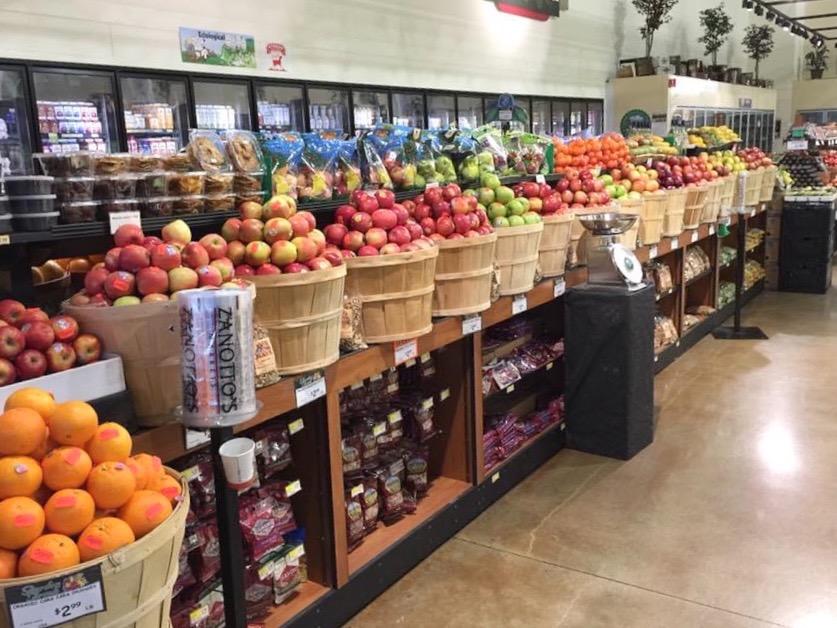 Although they were able to miss the canned food and toilet paper shortage, Zanotto's decided to make some additional adjustments to ensure that their customers felt safe and secure during such a hard time. 
One change has been to reduce store hours, as many of the employees need to watch their children that were/are stuck at home as a result of the lockdowns and school closures. Another, is that the first hour of the business day is reserved for senior citizens, who are at a higher risk of COVID-19 complications.
Finally, Zanotto's has had designated personal pickups and deliveries throughout the entire pandemic, but have just recently opened an Instacart option at one of the locations and plan to have it available for all locations by the end of June.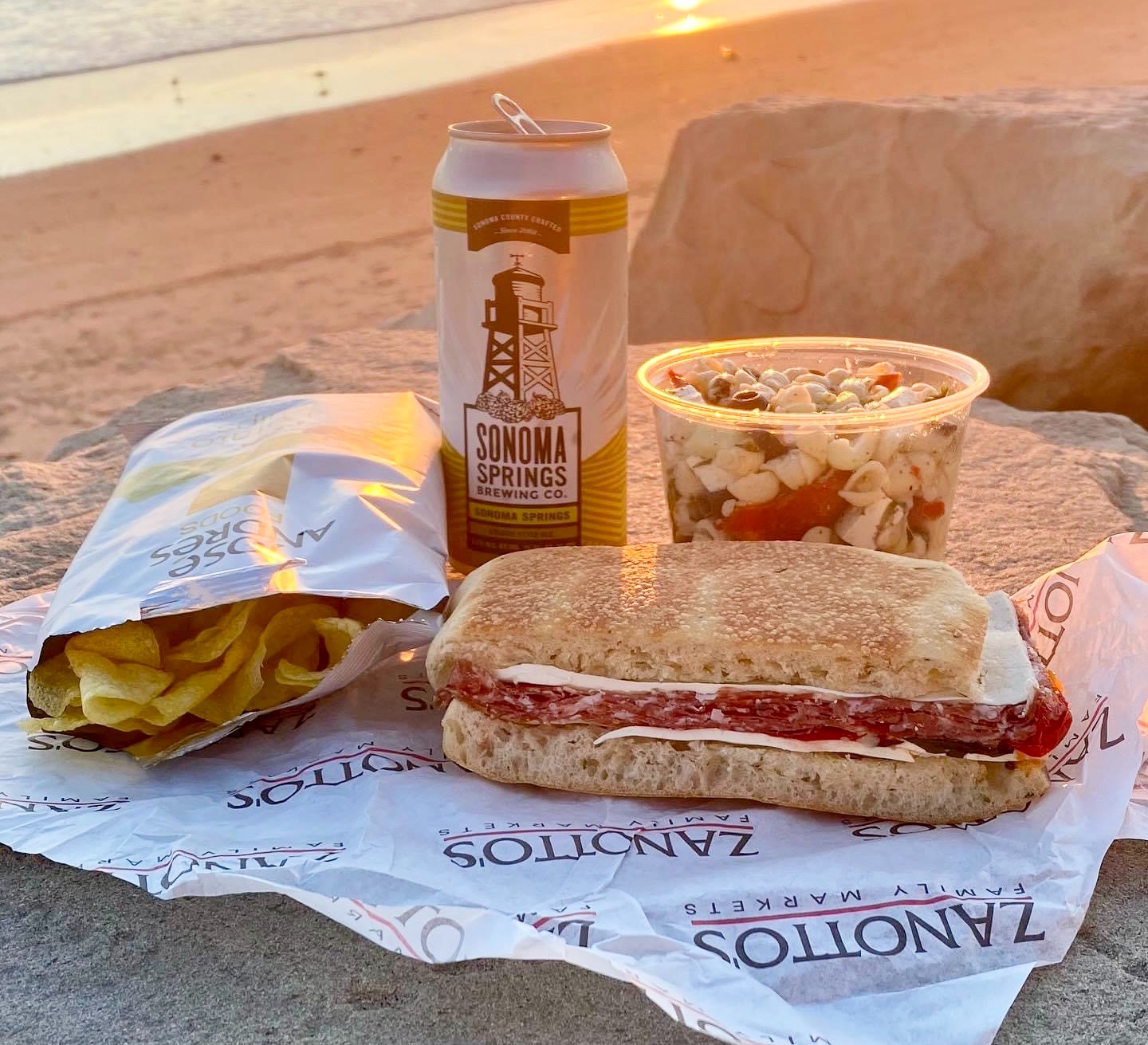 Looking Toward the Future
The prosperous future of any business after the COVID-19 pandemic never seems to be fully reliable, but the owners of Zanotto's Markets are confident that they can overcome any situation.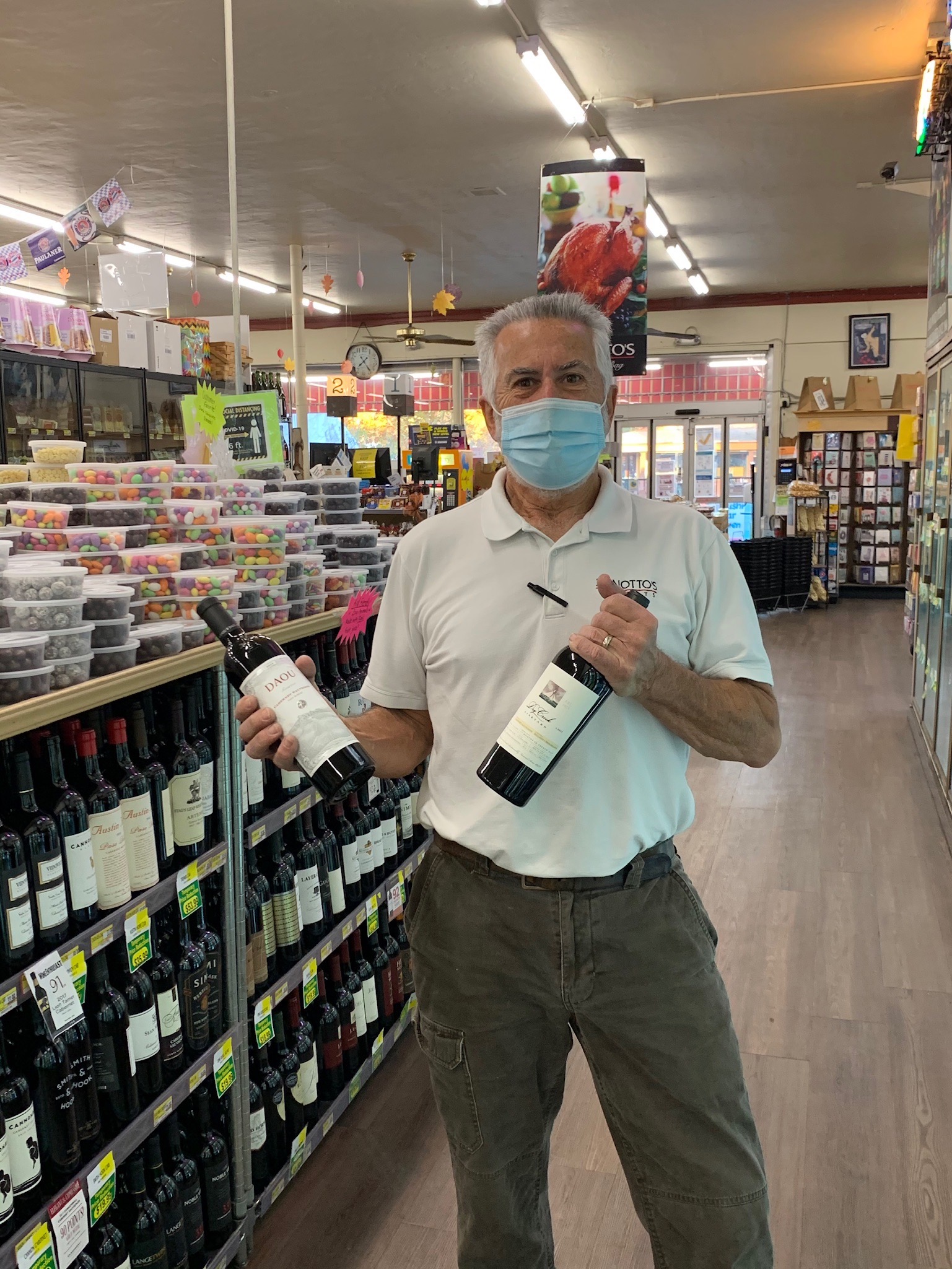 Fred Zanotto states that he wants customers to walk away from the store feeling like they had a great experience and were treated well. From this, the future of Zanotto's is clear. Its continued success will stem from taking care of customers in a safe, friendly, and efficient manner, thus leading to lifelong customers that become a part of the extended Zanotto family. 
And ultimately, after being greeted by friendly smiles and walking through aisles of select Italian wine, fresh bread and produce, and the best quality meats, who wouldn't want to join the Zanotto's Markets family?