Anatolico create sustainable handmade Turkish towels, robes, kaftans and accessories
Choose Anatolico for sustainable, handmade, authentic, traditional Turkish towels, robes, kaftans, scarves, face masks and accessories, soft and comfortable to wear.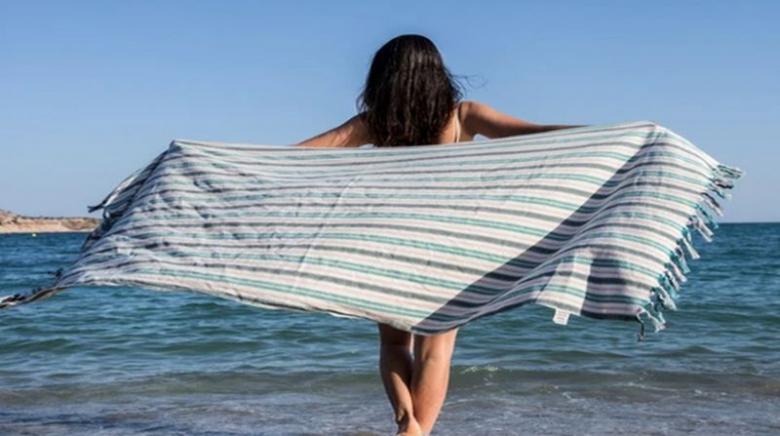 In today's world, it is refreshing to find a company that offers traditionally made Turkish towels, kaftans, scarves, face masks and cushion covers as well as table runners, Turkish throws and accessories.  This is why Anatolico stands out from the crowd because their products are handmade in Turkey, the traditional way.
Anatolico prides itself by working with the most authentic artisan families in Turkey.  These craftsmen use traditional looming techniques as well as high quality, eco-friendly and ethical productions, which allow you to buy the best 100% cotton Turkish hand towels, the cutest Turkish robes and the comfiest kaftans, as well as their kitchen towels, face masks, blankets and throws.
Traditional handmade Turkish towels by Anatolico
Although Anatolico has many products, their Turkish towels are the most versatile textile, mainly because of their many uses. Traditional Turkish towels are flat-woven and super absorbent; they are also very lightweight, ideal for packing in your suitcase or carrying in your beach bag.  A Turkish towel can be used in many ways, as a wraparound towel, shawl, throw or even as a picnic blanket.  Traditional Turkish towels are still used in Turkish baths today. Click here to see the different uses recommended by Anatolico.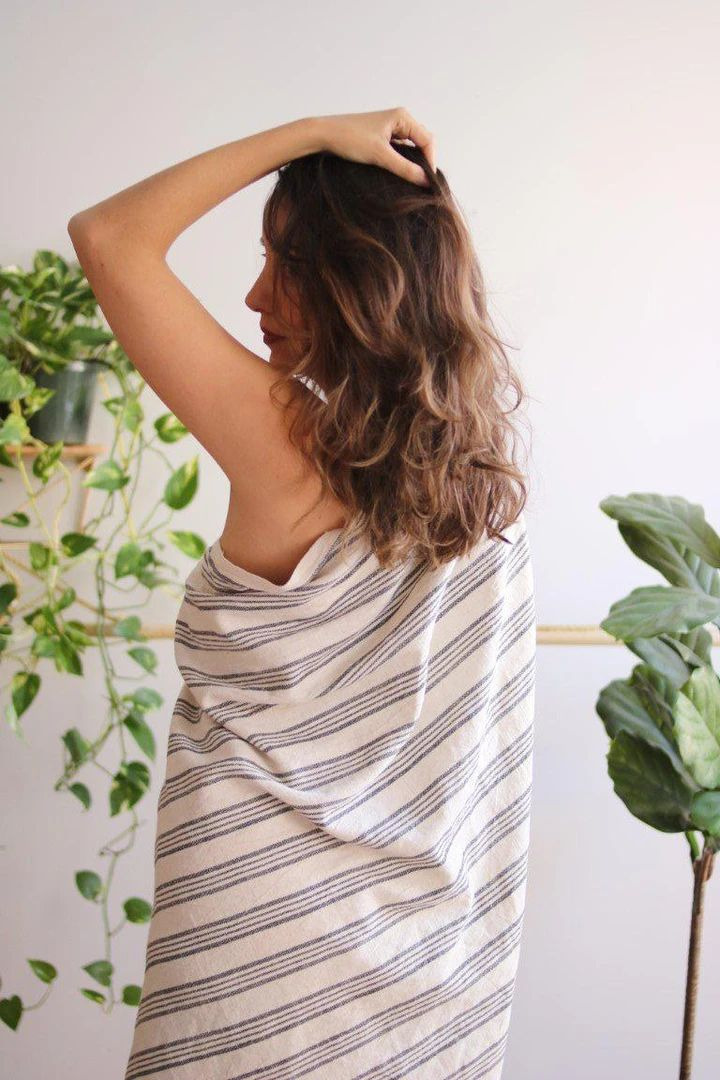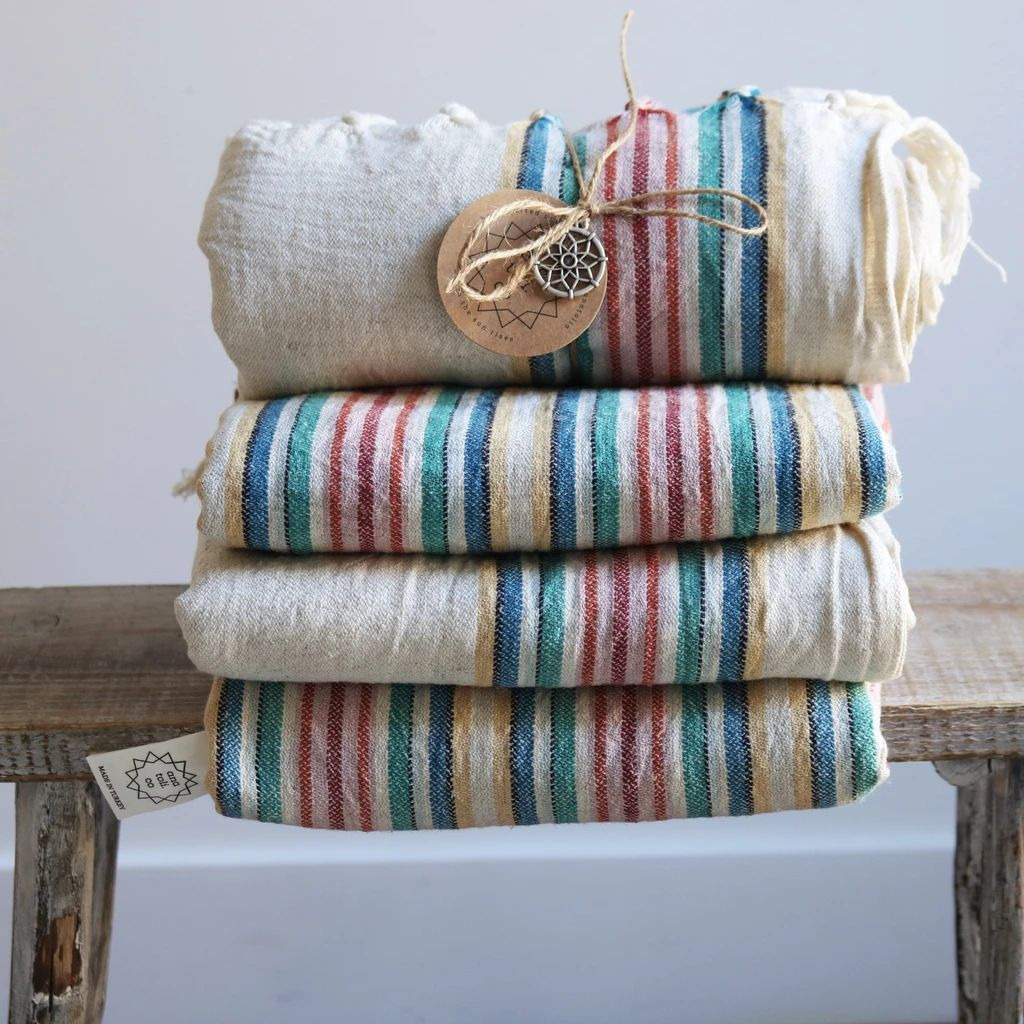 100% cotton Turkish blankets and Turkish throws by Anatolico, versatile and soft to the touch
Whether you want a Turkish throw for your bed, a blanket to snuggle up in on those cosy winter evenings or a shawl for your shopping trips, with Anatolico you have all of these and more with the various styles and colours of their Turkish blankets and Turkish throws.  Handmade from 100% cotton, you can be sure that these blankets and throws will last you for many years.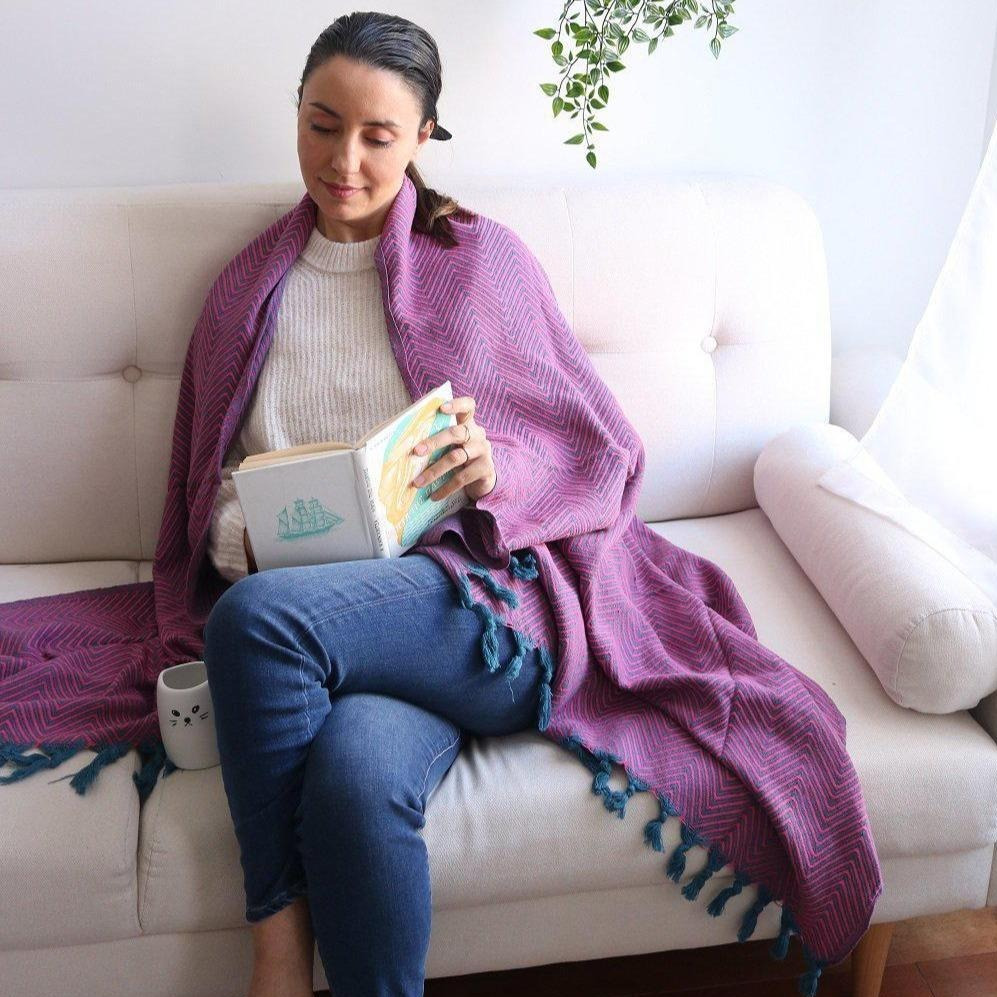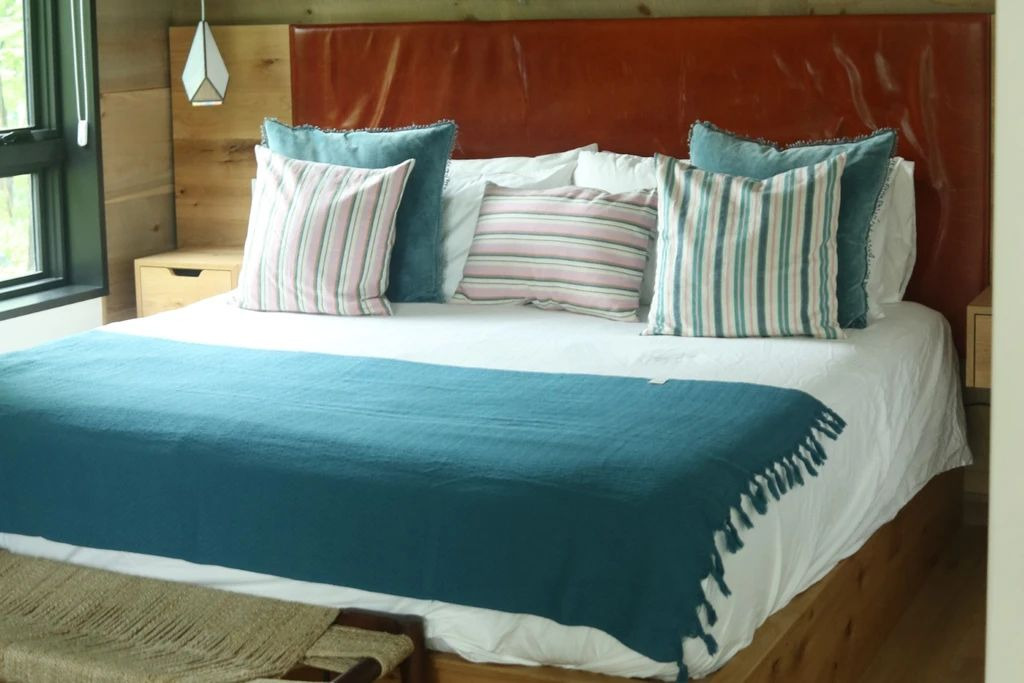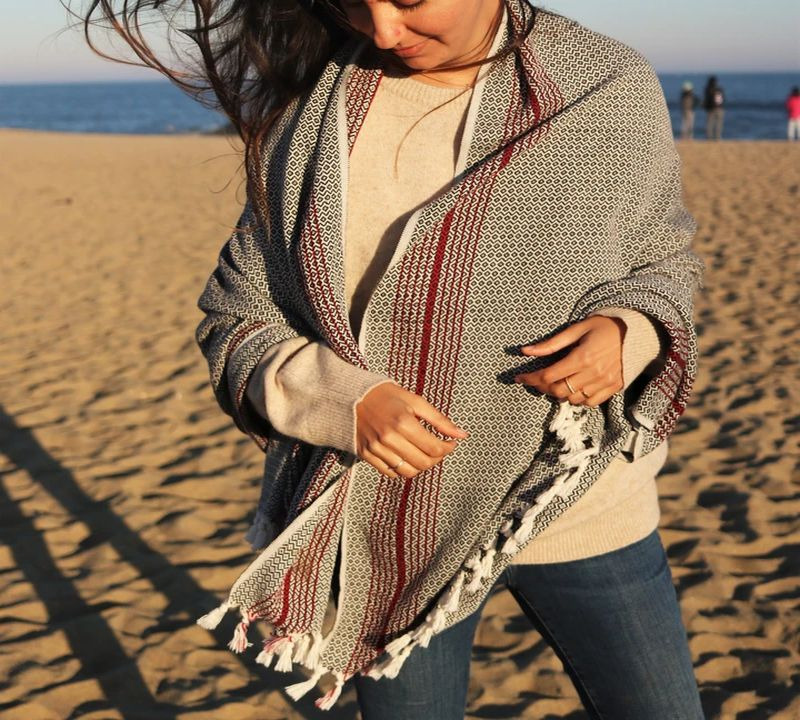 Shop Anatolico Blankets and Throws
Anatolico kaftans, handmade in Turkey from 100% cotton, the most versatile garment in your wardrobe
Like the Turkish towels, the kaftan is a popular traditional garment that has spread around the world with most people owning one or two in their wardrobe.  Anatolico kaftans are available in a variety of colours and two designs; open front shirt version or the stitched closed down front version, either way, you will love the feel of these kaftans.  Handmade from 100% cotton, you can choose from the thicker version for the cold evenings or the thinner version for the warmer evenings, giving you a stylish look.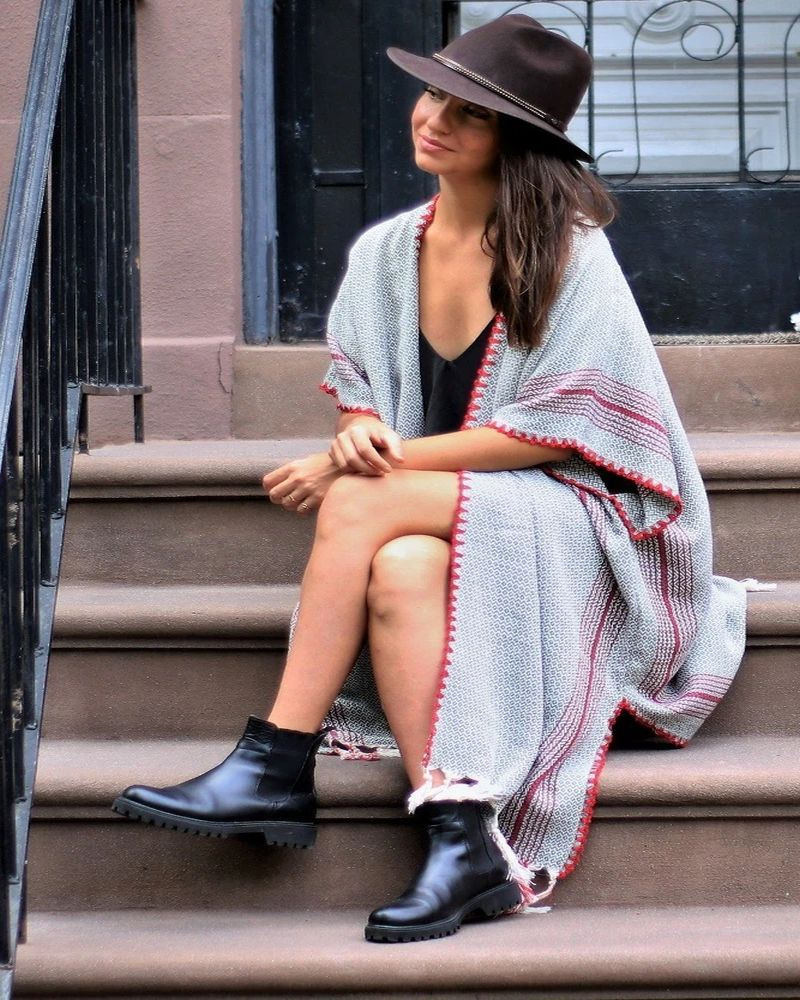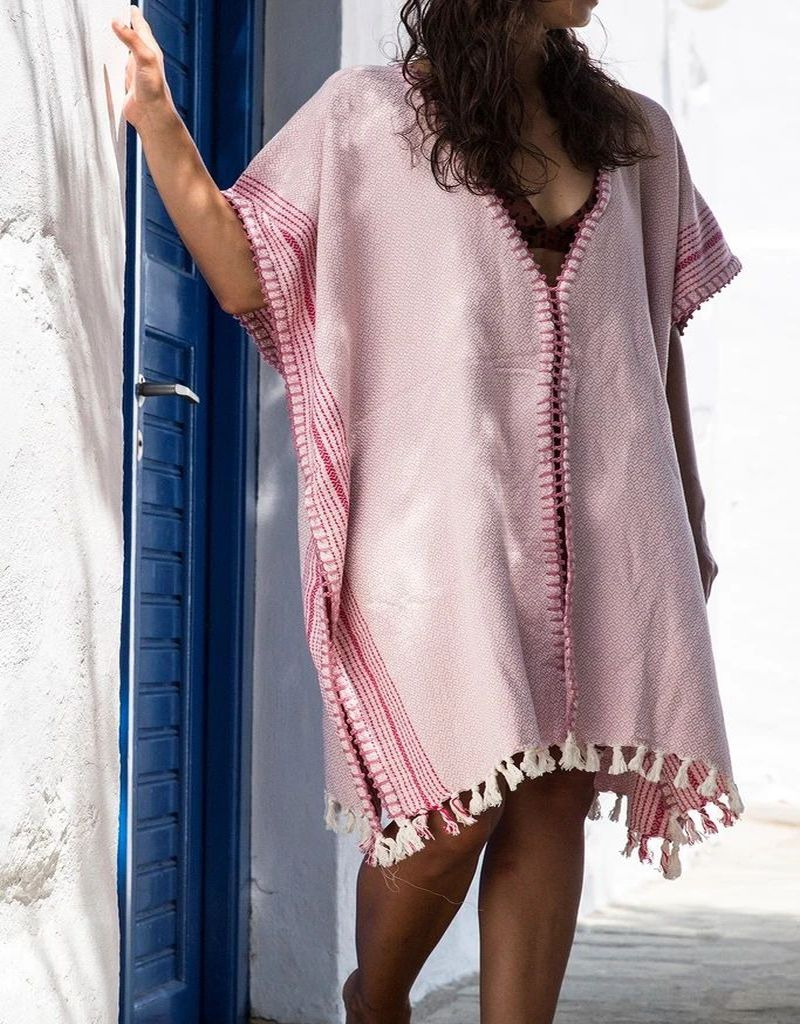 100% cotton, handmade, eco-friendly Turkish towel robes by Anatolico
We all yearn for that perfect bathrobe that is soft to the touch, but super absorbent so you can step out of the shower with confidence.  Anatolico has designed their Turkish robes with the flat-woven 100% cotton used for their Turkish towels to ensure they dry you quicker.  This breathable material keeps you fresh and dry in the most humid weather.  These Turkish robes are lightweight and so comfortable you won't want to take them off.  Anatolico has created two Turkish robe lengths so that you can choose long or short; they come in three sizes and are unisex, so you can have matching robes.  The 100% cotton Turkish robes have usable pockets, a hanging loop and a belt.  The Turkish robes can also be teamed up with matching towels, and with a variety of colours, you can coordinate with your bathroom or for that stylish look at the beach.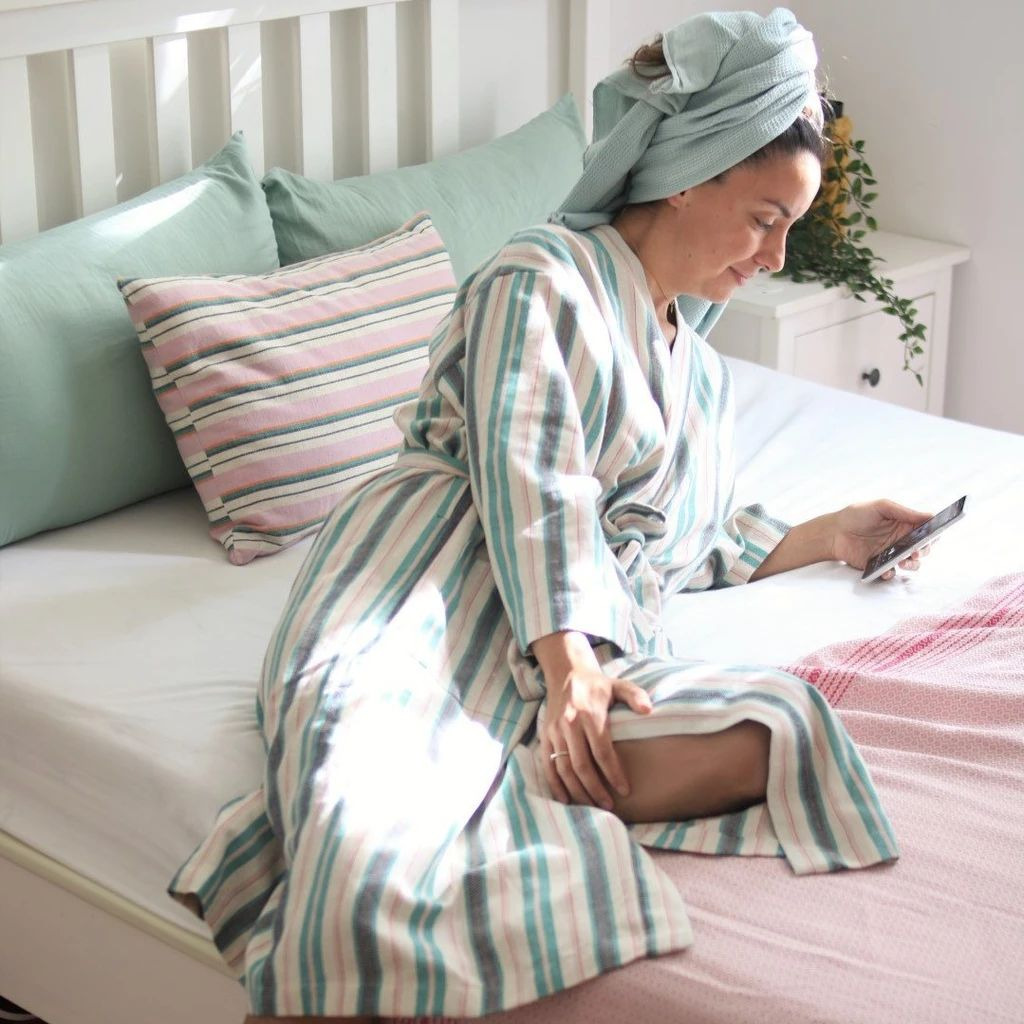 The Ivy Wool Crochet Scarf, handmade in Turkey by Antolico
Give yourself that taste of the Turkish lifestyle with the Ivy Wool Crochet Scarf, hand crocheted in Turkey out of 20% cotton and 80% acrylic yarn.  Triangular in shape, You can wear it two ways, the long part at the back or the long part at the front depending on your mood. Stylish, soft and in a range of colours, the Ivy wool scarf is a must have for any wardrobe.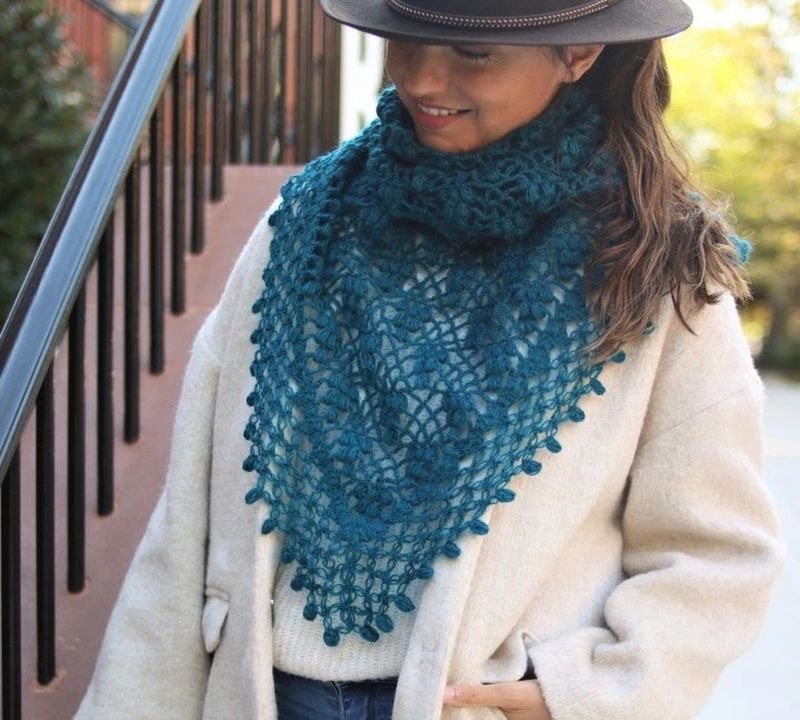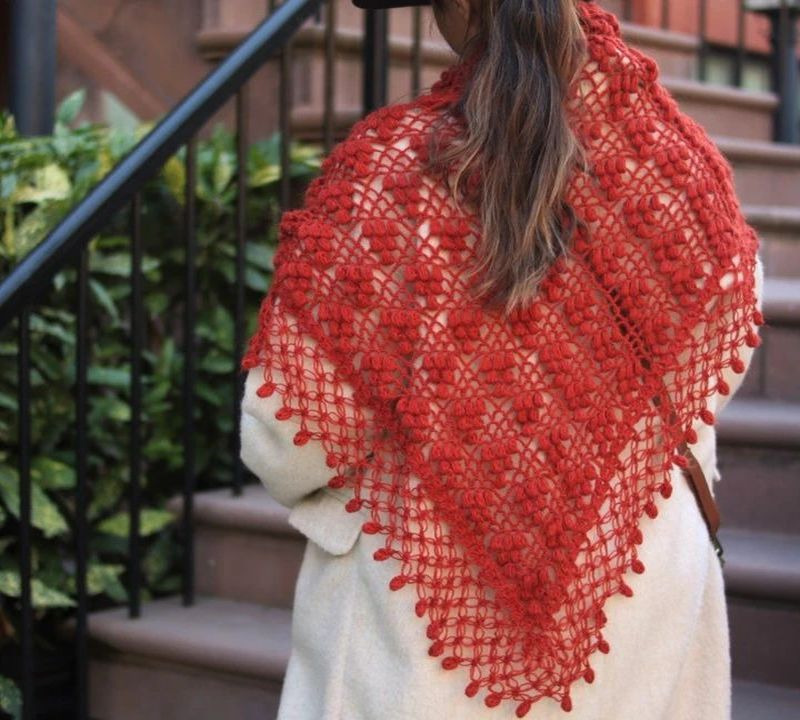 The Anatolico 100% cotton Turkish Towel Face Mask
As masks become a way of life, Anatolico has carefully designed a mask from their signature Turkish towel material that is lightweight and breathable.  The mask also has an extra fabric layer on the inside, an adjustable metal piece for your nose and elastic for your ears.  Available in a range of colours and washable.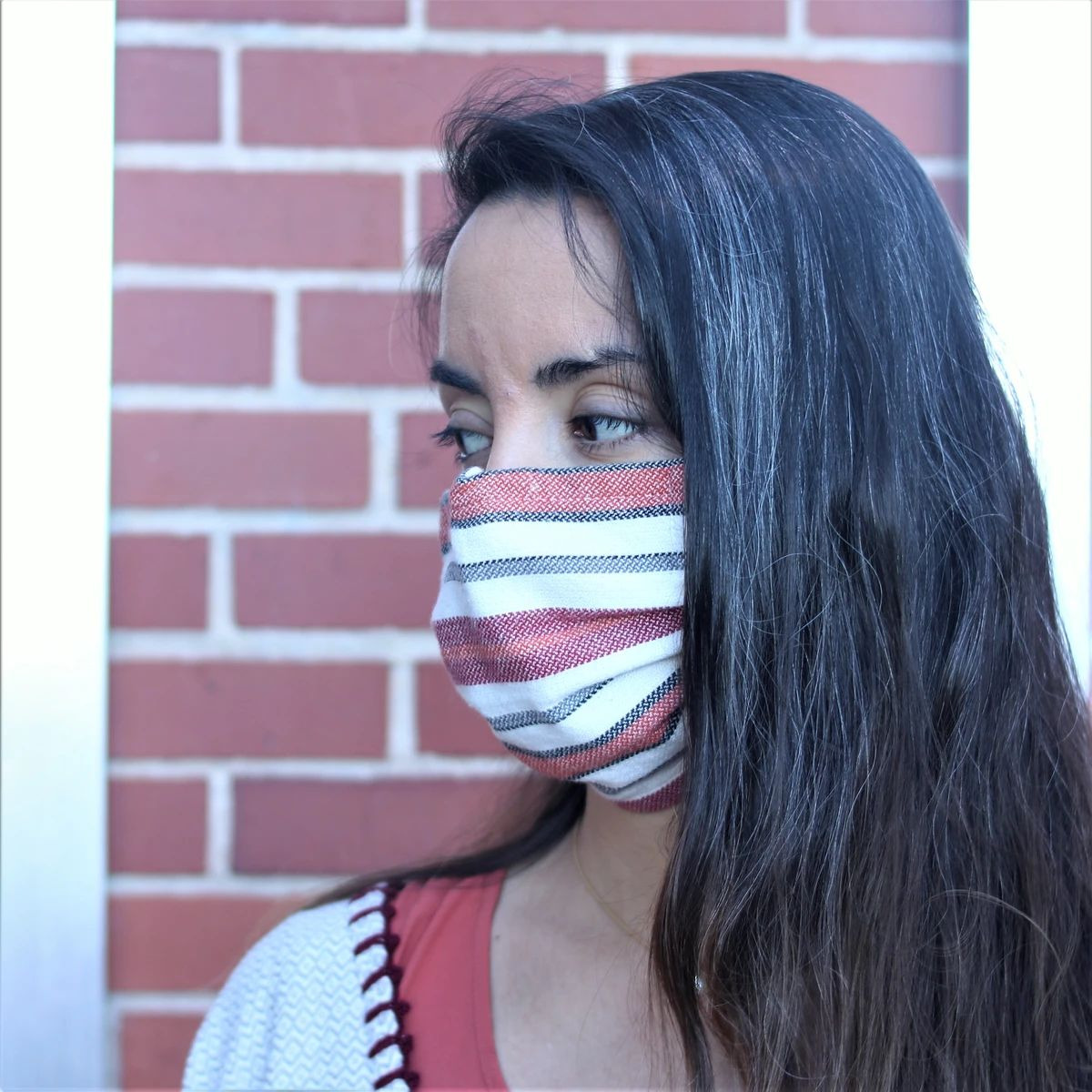 Cushion covers, table runners, napkins and accessories for the home, designed for you by Anatolico
Anatolico also wanted to share their Turkish traditions in your home, so they created beautiful table runners, napkins, cushion covers and Turkish hand towels for the kitchen.  Available in the traditional Turkish stripes and offered in a variety of colours to suit your colour scheme, you can experience that Mediterranean feel in your home.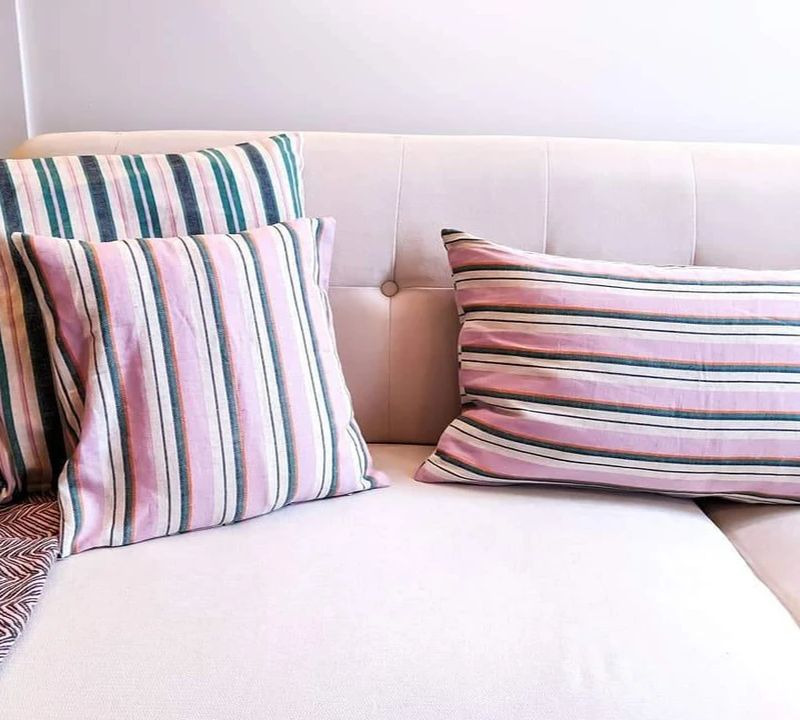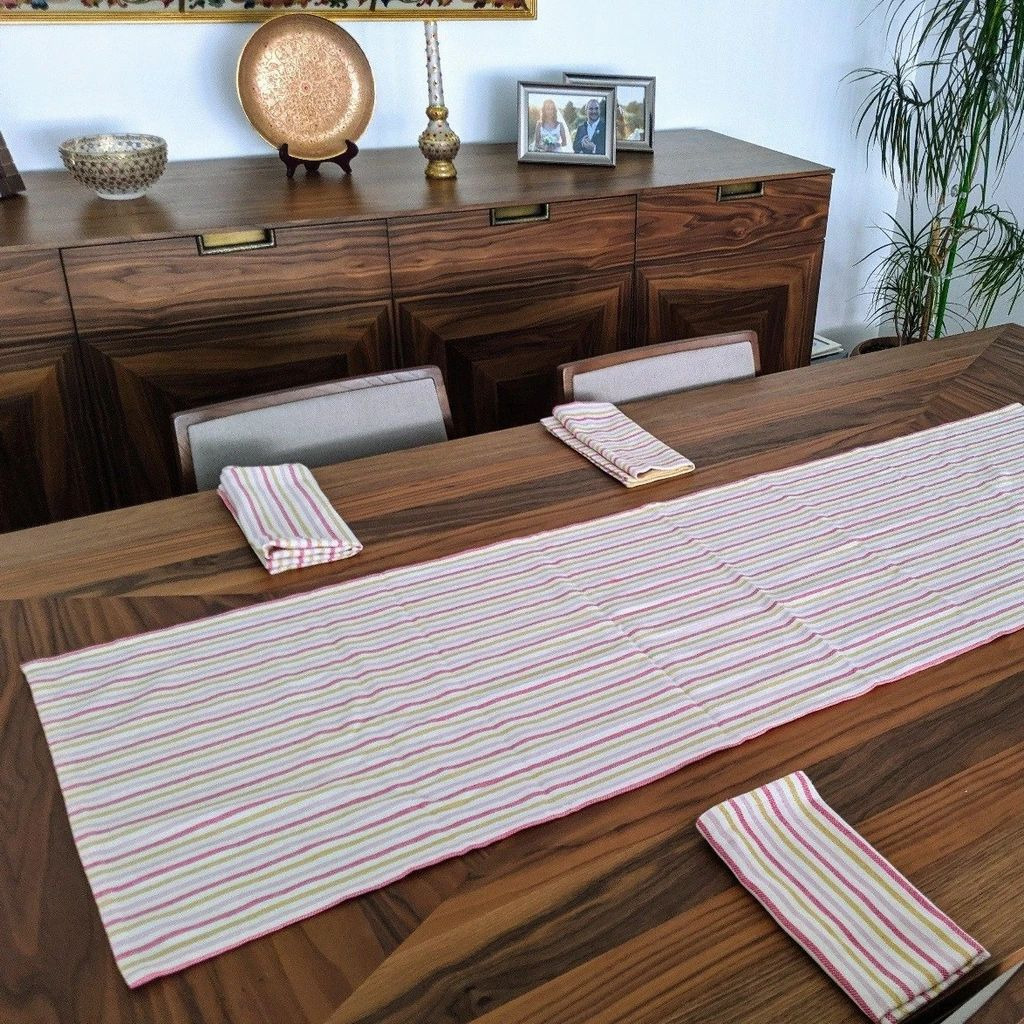 About the founders and traditions behind Anatolico
Born in Turkey, husband and wife, Fotis and Derya, were used to the Mediterranean lifestyle and textiles.  They have fond memories of being wrapped up in soft Turkish towels on the sunny beaches and snuggled in large throws and blankets.  Their grandfathers made wooden tables by hand.  Their grandmothers decorated those tables with hand crocheted table cloths, which is why they are passionate about handcrafted materials created by true Artisans.  Now living in Brooklyn in the US, they wanted to create that Mediterranean magic for their customers, so they  created Anatolico, to share their customs and traditions with you.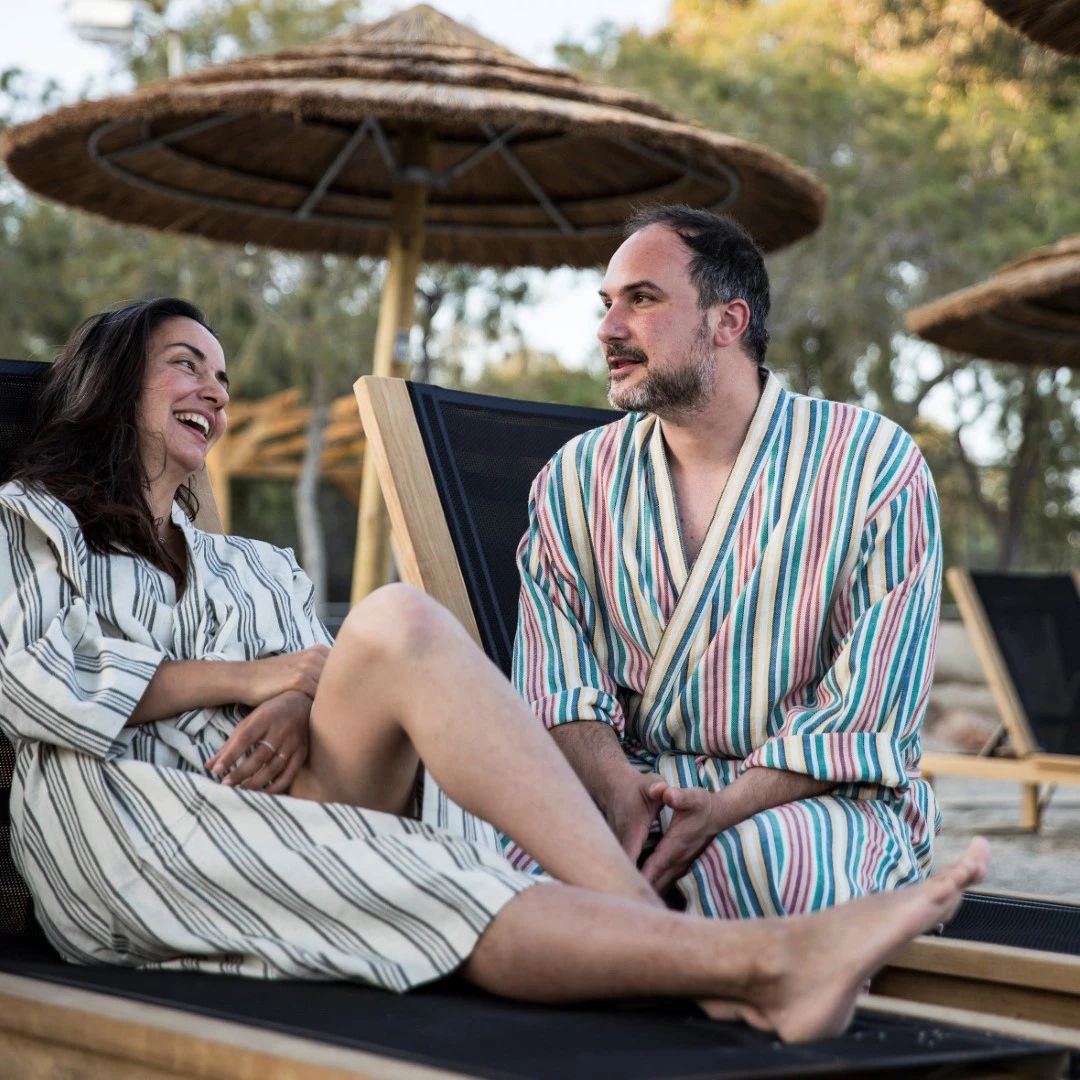 Where does the name Anatolico come from?
The word Anatolico means east or sunrise in Greek.  It is also the name of the town in Turkey where the families, who have been handweaving for generations, produce the textiles and materials for Anatolico, so you can experience that unique Turkey tradition.
Shipping & Delivery
Shipping within the US is free with orders over $50 and calculated at checkout. Unfortunately, Anatolico doesn't provide much detail concerning shipping and delivery, so we suggest contacting them directly if you need more information. You can email them via their CONTACT US page.