Fresh Nostalgia: A unique boutique for Steel City fashionistas
Style is as individual as the person wearing the clothing. That's the philosophy behind Fresh Nostalgia, now open in downtown Pittsburgh's Cultural District.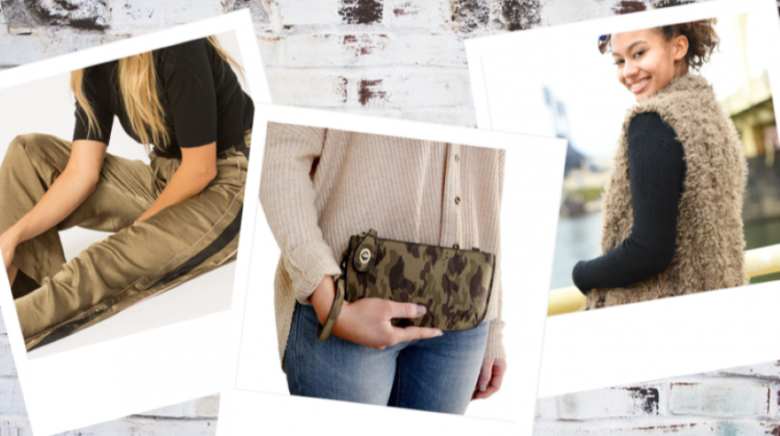 Up and Coming fashion scene in Pittsburgh
Pittsburgh is currently the #3 city in the US, according to WalletHub. As a native, it's easy to believe. We are home to beautiful bridges, verdant mountains, and friendly neighbors. But an outsider may not see what we have to offer, unless they're reading all the accolades the city is receiving from Market Watch and Best Places. 
It's no wonder the Steel City shines. Great paying jobs are available for young professionals. And real estate costs, although on the rise, are still much more affordable than other comparable cities. Pittsburgh is known for its unique culture, amazing food (yay, perogies!), and breathtaking views. Museums are plentiful, gardens are lush, and events are hopping. There is plenty to do year-round in the Steel City.
But when it comes to fashion, Pittsburgh has a reputation of being...less fashionable. We wear our favorite sports jerseys with pride, and the "who cares" blue-collar attitude means T-shirts and jeans are acceptable everyday style.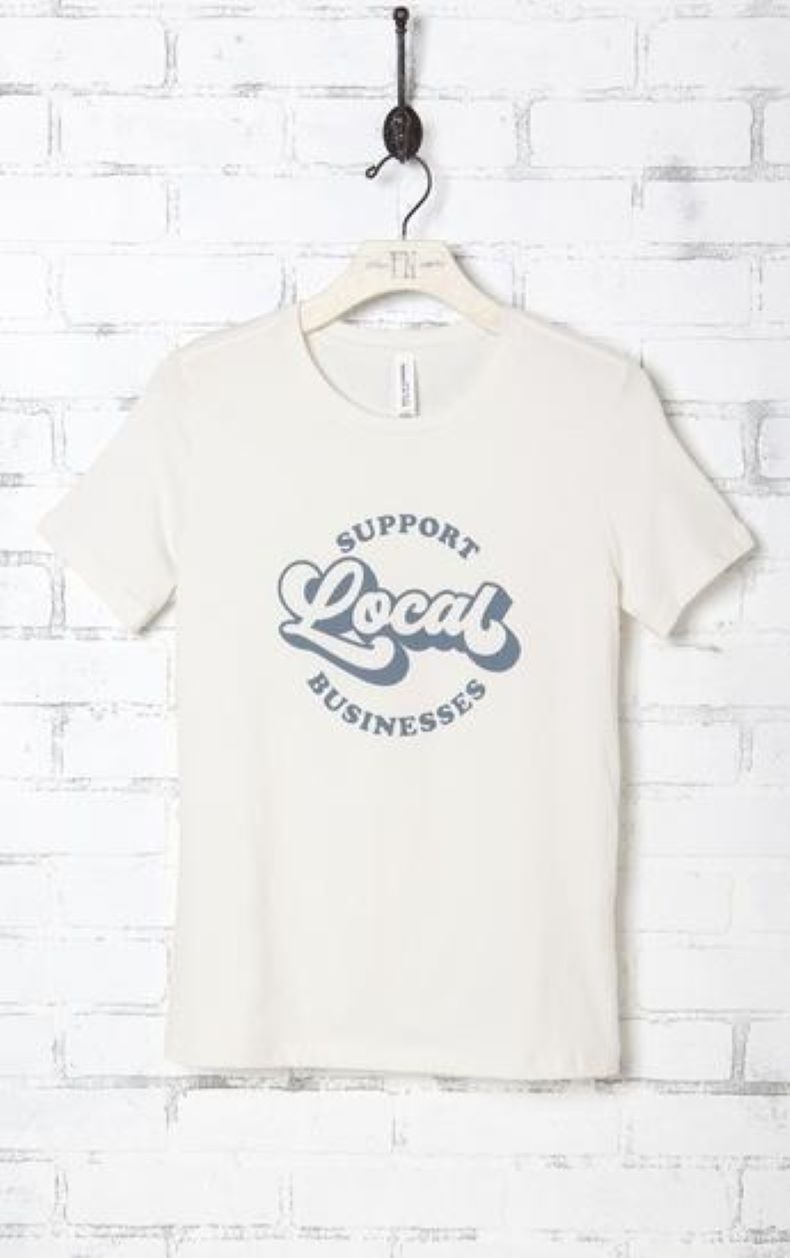 Creating a home for local artisans is another goal of Fresh Nostalgia. That is what makes this York, PA based business a great fit for Pittsburgh, as we take pride in our local businesses.
It has always been a vision for Fresh Nostalgia founder Beth Buenaventura to support local artisans. Supporting local community means feeling great knowing that her customers have access to truly unique pieces. Many of the accessories are locally made, including some fierce earrings and beauty products.
Motorized roots—from book mobile to mobile fashion boutique!
Fresh Nostalgia began as a fashion truck in York, PA. The idea was to take fashion on the road, and to create a unique experience for shoppers. Now, they are a part of the booming Cultural District's vibrant community.
While shopping can be a necessary remedy to the doldrums (think retail therapy), sometimes busy professionals are running on empty by the time we have a moment to ourselves. For Steel City ladies with unique tastes, we often don't have hours to dedicate to peruse the racks and find that perfect outfit.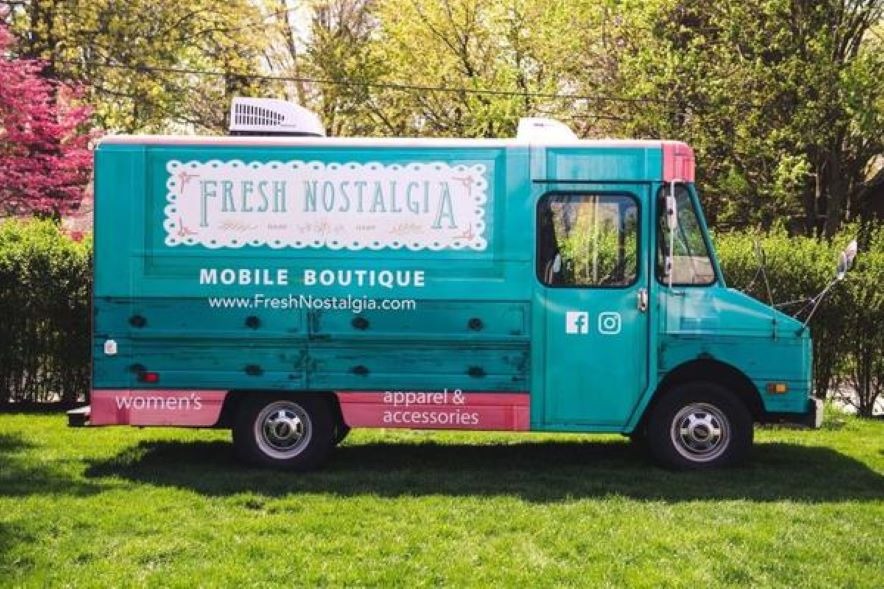 See the buildout of the Mobile Boutique
That's where Fresh Nostalgia comes in. They are eager to provide fashion-forward professionals with the latest fashion trends, outfit ideas and inspiration for work, dinner with friends or a night out at Heinz Hall. 

Aside from the original truck (recently redecorated) and the ease of the online boutique, Fresh Nostalgia has a new brick-and-mortar location at 143 6th Street. So after a great lunch at Nicky's and a fantastic cocktail at The Warren, it's a great spot to blow some of that hard-earned dough.
Unique and Authentic Pittsburgh Style
Fresh Nostalgia provides unique finds for young professionals. That is their goal: to serve the up-and-coming while maintaining the spirit of Pittsburghers. Authenticity is a non-negotiable. That's why Fresh Nostalgia offers a variety of styles, each with a whimsical nod to retro fashion. So while we proudly wear our Steelers jerseys on Sundays, we can strut our fierce fashions on Saturdays.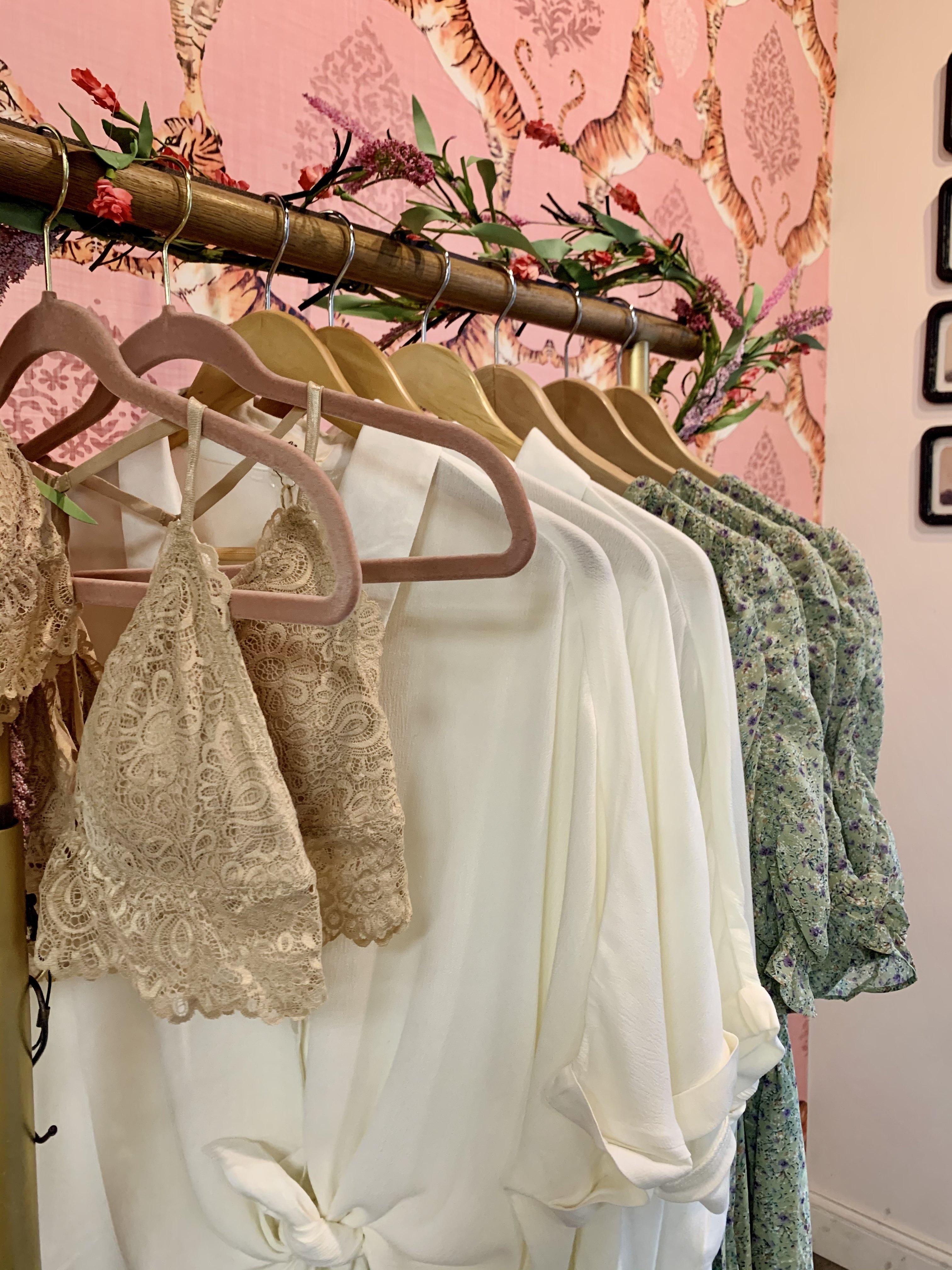 Affordability is also key. Amazing styles cost less than many other national boutiques while customers are supporting a local brand. Plus waiting for items to ship is not an issue. The quality is better than the dime-a-dozen looks on Amazon and at big box stores. In the end, buying from Fresh Nostalgia saves money while providing better quality items. It's a win-win for busy fashionistas.
Fresh Nostalgia offers colorful loungewear, cute blazers, dressy and casual dresses, rompers, one-of-a-kind tops, sweaters, and fun tees never seen before. The accessory gallery for both fashion and home features retro-themed finds. There is truly something for every style.
Lucky for busy professionals like me, the online shop is easy to navigate and perfect for a non-stop lifestyle.