Rethreaded sells unique gifts to support human trafficking victims in Jacksonville FL
Play your part in ending human trafficking by purchasing a homemade bag, beautiful scarf, leather bracelet, or other upcycled gift from Rethreaded in Jacksonville, FL.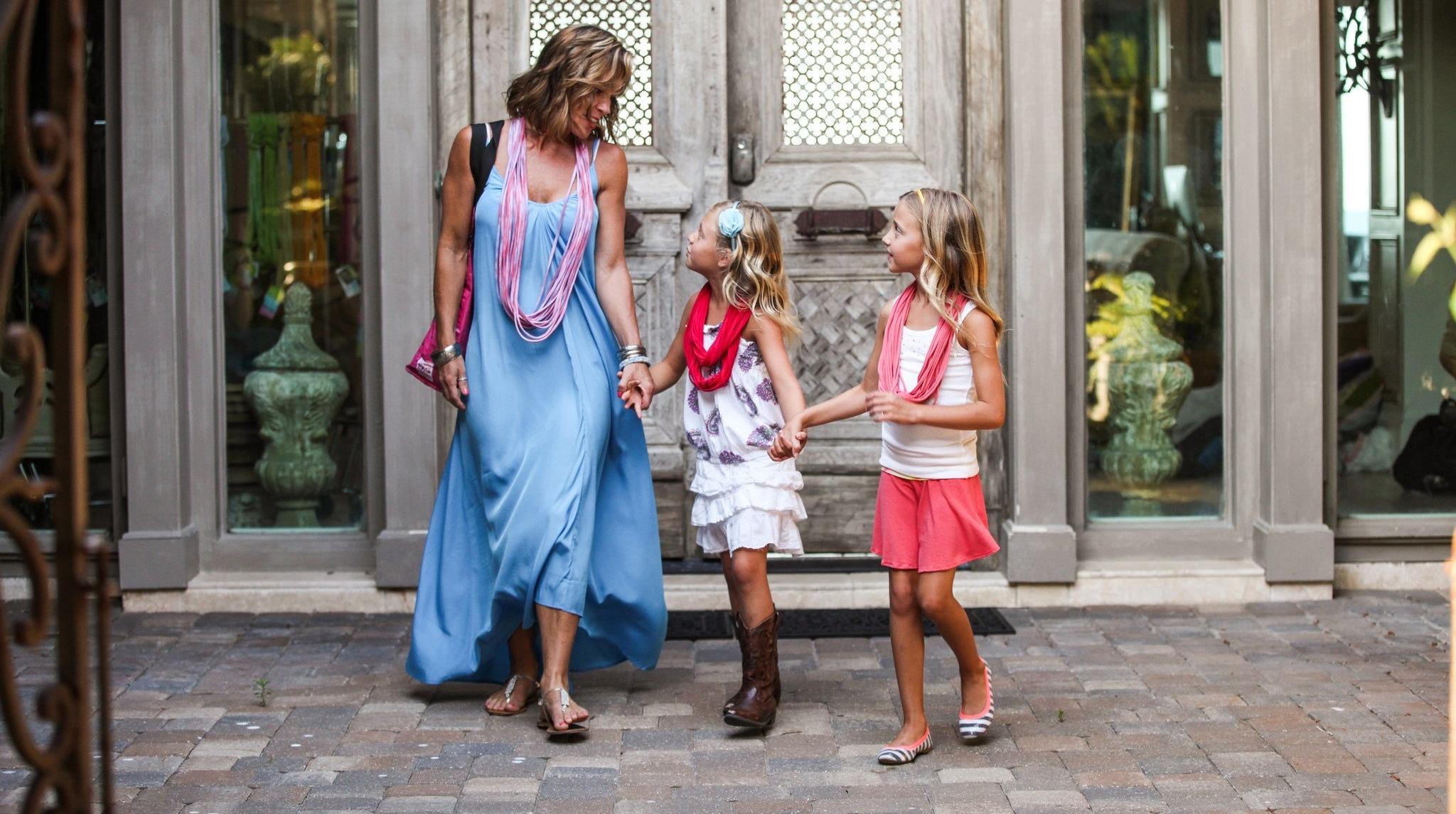 Human trafficking is a very real issue that many often turn a blind eye to. Other people are entirely oblivious that a problem like this even exists, let alone, can barely explain what human trafficking is and the risks it presents. Yet, regardless, an estimated 18,000 to 20,000 people in the United States alone are brought into human trafficking rings on an annual basis to perform forced labor tasks such as sexual services. Statistics also estimate that there are 2.5 million victims at any given time. While that number is too big alone, one victim is still too much.
Unfortunately, issues as serious, as widespread, and as tragic as human trafficking are difficult to tackle. However, a Jacksonville, FL-based charity organization, Rethreaded, is doing everything in their power to step in and help women affected by the sex trade to gain freedom.
What Rethreaded does to help end human trafficking
Rethreaded is so much more than an organization that supports of putting a stop to human trafficking; they're actually physically helping resolve the issue by selling cute products that directly benefit trafficking victims.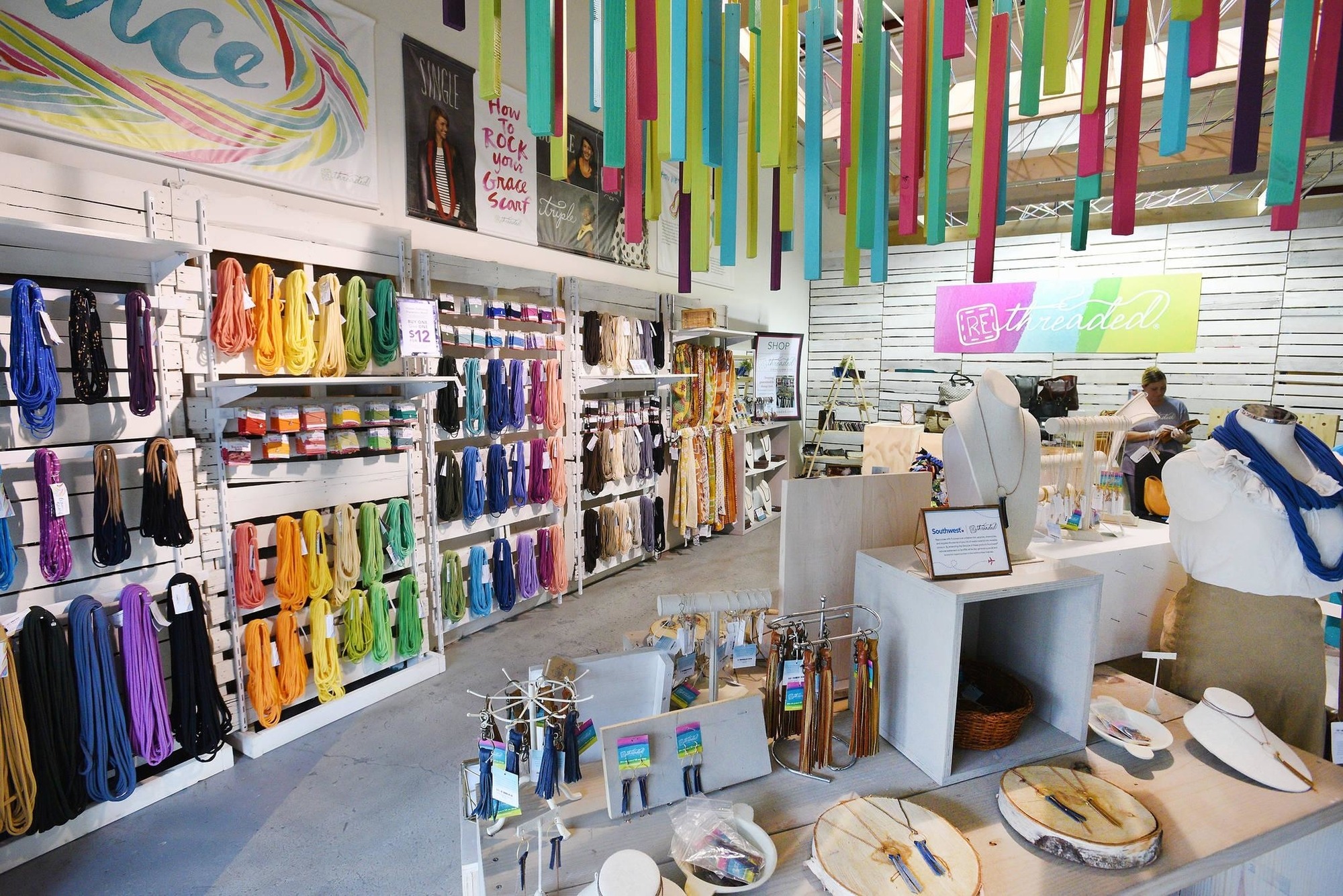 Over the years, the founder of Rethreaded, Kristin Keen, has interacted with women who have had very difficult lives. She conversed with women on the street, women in prison, and sex trade victims where she discovered just how deeply these women deserved help. Keen believed that helping these troubled women learn skills in a supportive work environment was critical while they were on their healing journey.
The women Keen has come across is exactly what inspired her to start Rethreaded. Today, she employs Jacksonville-based human trafficking victims (so far, she has employed 40 survivors). This way, these women have the chance to create a better life. After all, one of the biggest risk factors of human trafficking is poverty. With money earned, labor skills learned, and new knowledge gained under Keen's wing, they can gain the courage, power, and freedom to steer clear of their old life. So far, it's been effective. According to the organization, a whopping 85% of survivors who are employed by Rethreaded never return to the sex trade.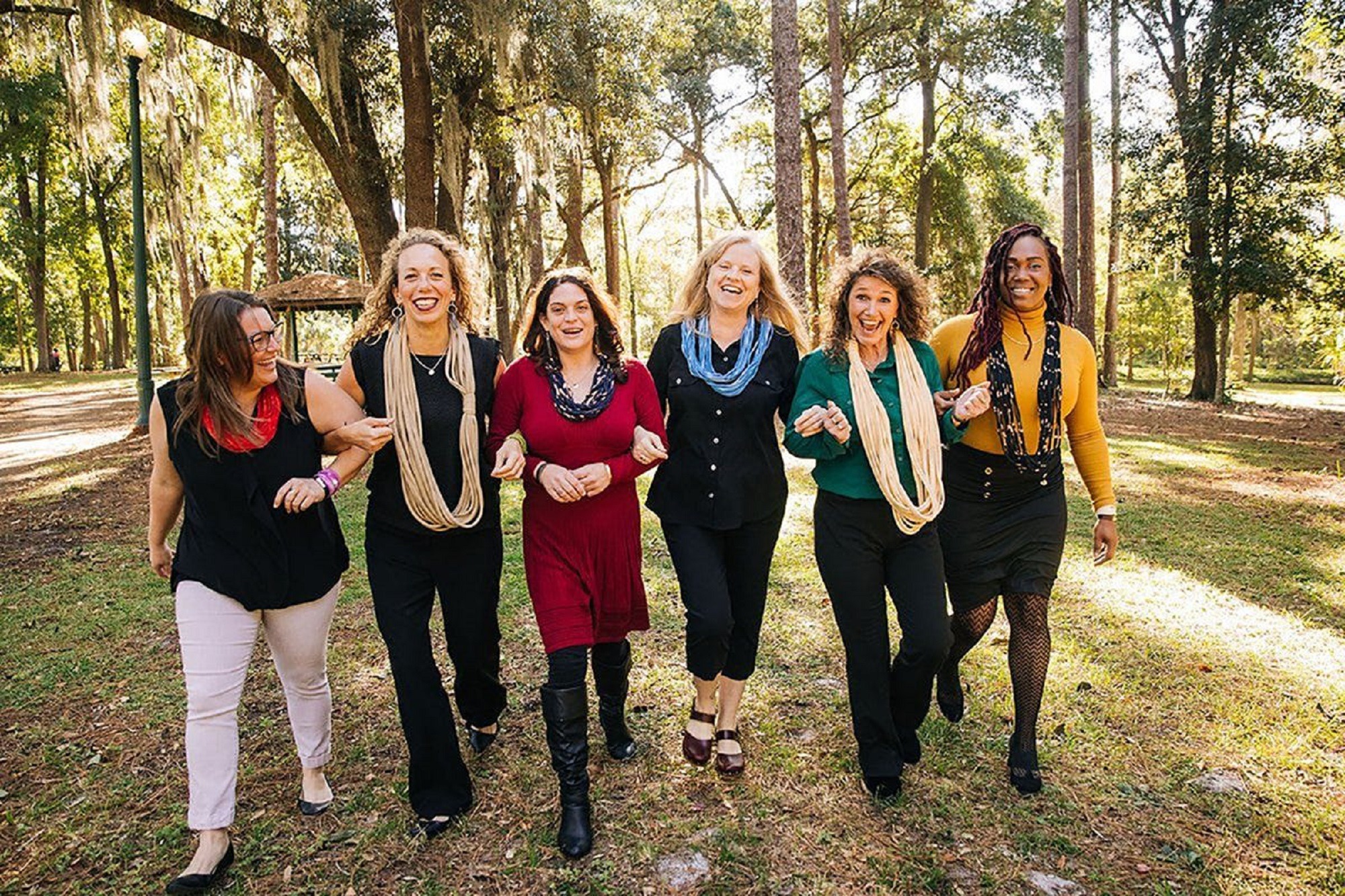 Rethreaded additionally supports human trafficking victims on a global level too. For instance, the charity organization sell products from other businesses that also employ ex-sex trade victims.
Rethreaded's products are good for the environment too
As if helping victims of human trafficking wasn't already a good enough selling point of their products, you'll also be happy to learn that what Rethreaded sells is environmentally friendly. How so, you might ask? Their products are made from upcycled materials.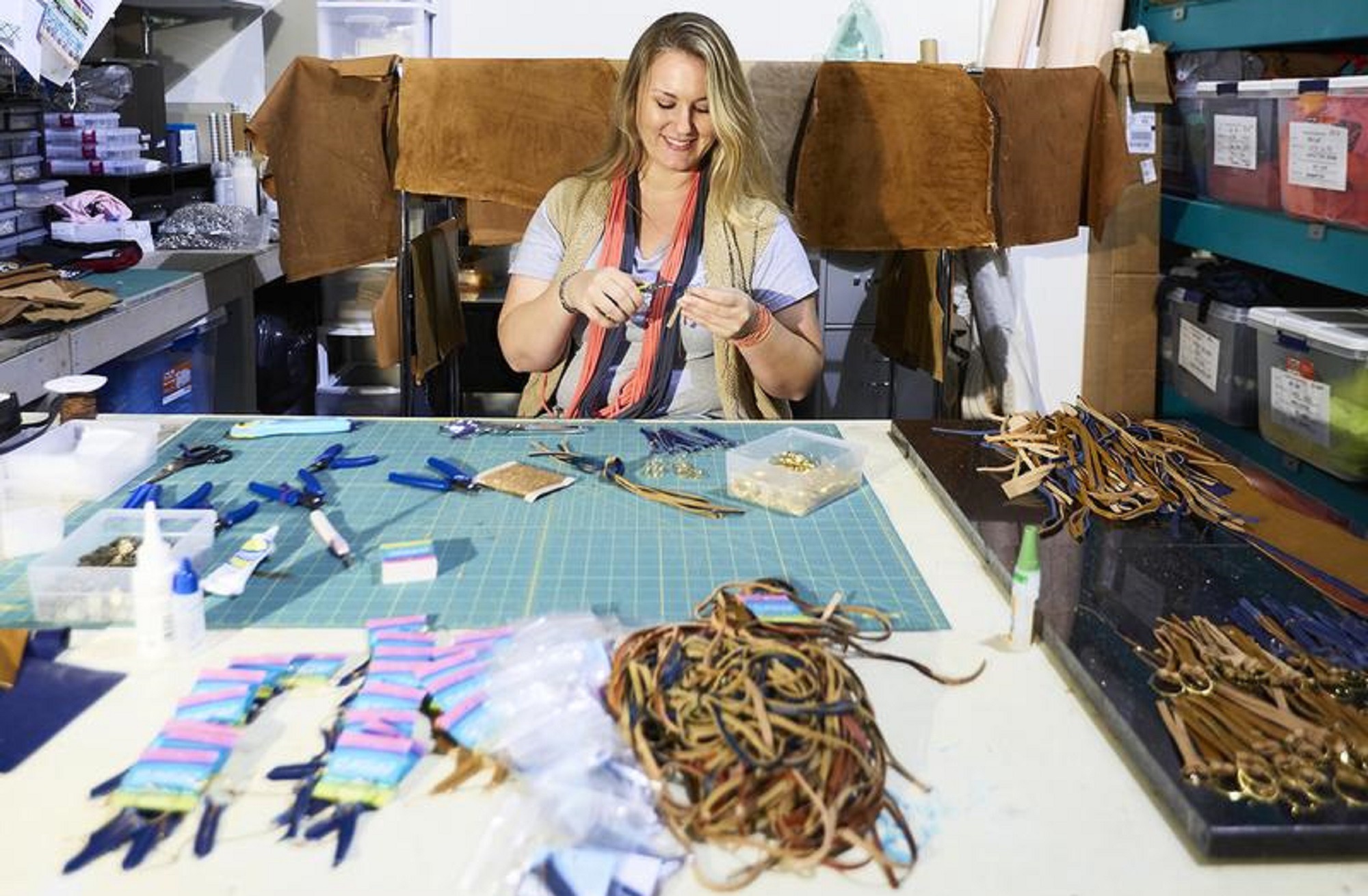 Upcycling involves reusing something (in this case, a material) to make a new product that can be enjoyed rather than just sitting in a landfill and causing harm to our planet. Another benefit of upcycling objects is that it reduces the need to produce new materials via processes that would trigger pollution, green house emissions, and other environmentally harmful effects. "Why not use materials that we already have?" That is the perspective of someone who believes in the power of upcycling.
Because being good to the environment is important to the people behind Rethreaded, many of their products are made with recycled leather. From adorable dangly Wedge Earrings with gold-plated brass details to colorful Premier Card Holders, Rethreaded has something for you or a loved one. Other items this organization offers for sale include 100% upcycled cotton masks, stylish handbags, Grace Scarves, and other miscellaneous gift items like candles and pet toys.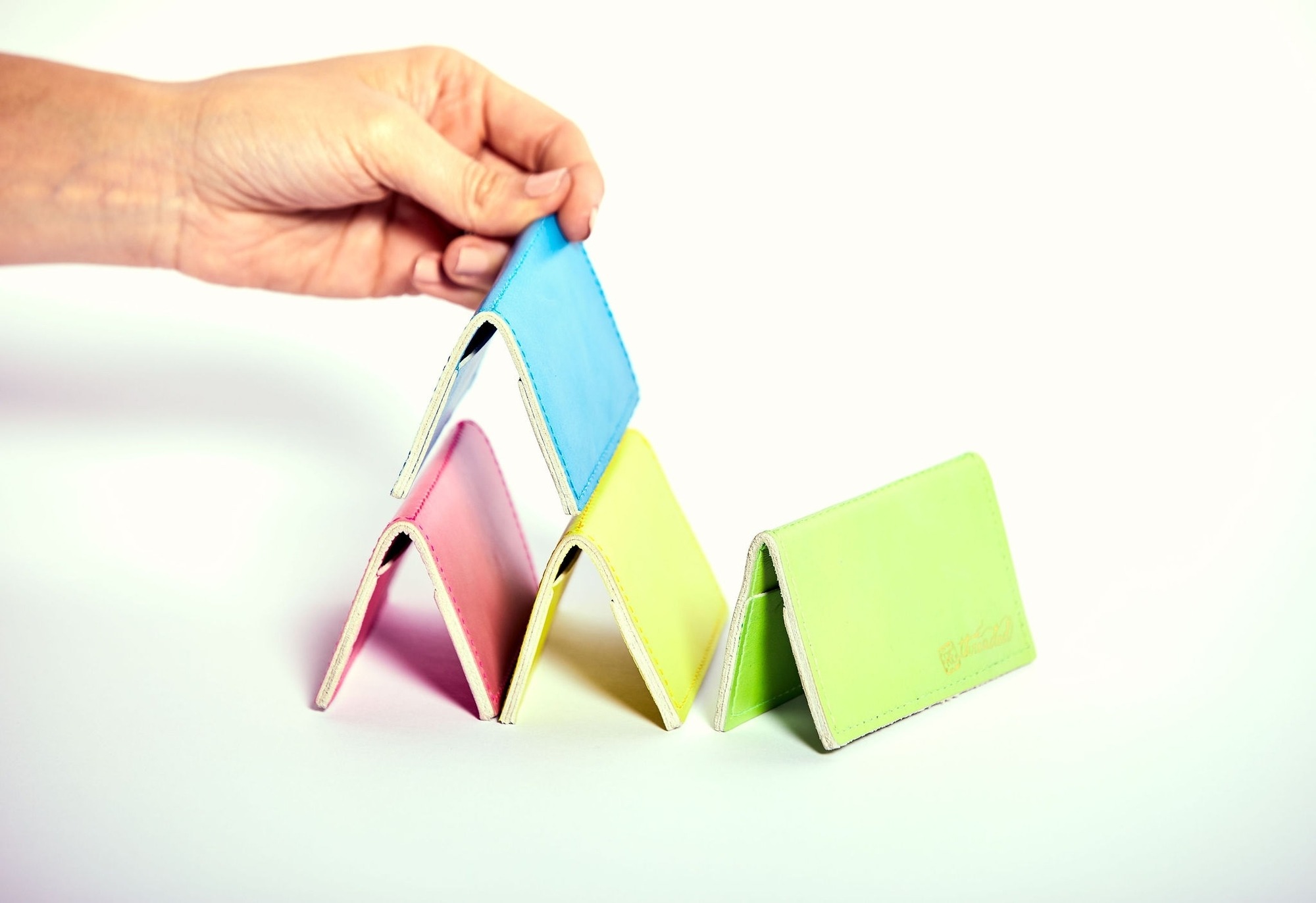 Support the end of human trafficking by buying from Rethreaded
You might think that your efforts are not enough to help put a stop to human trafficking. However, if everyone had that same mindset, then nobody would be pushing toward making a change and, thus, no change would ever be made. But change starts with being proactive, even if few others are being proactive themselves.
One of the easiest ways to help victims of human trafficking is to make a purchase from Rethreaded's storefront or online store. If you aren't interested in buying anything, Rethreaded also accepts donations. Donated money goes straight towards funding services (i.e., mental health counseling) that help human trafficking survivors transition to a better life. A small purchase or donation can go a long way!