Fancy Sprinkles make every holiday festive with fun and flavorful baking supplies
Fancy Sprinkles brightens festive occasions with beautiful edible sprinkles, glitters, and powders in unique colors, textures, and flavors to brighten cakes and drinks.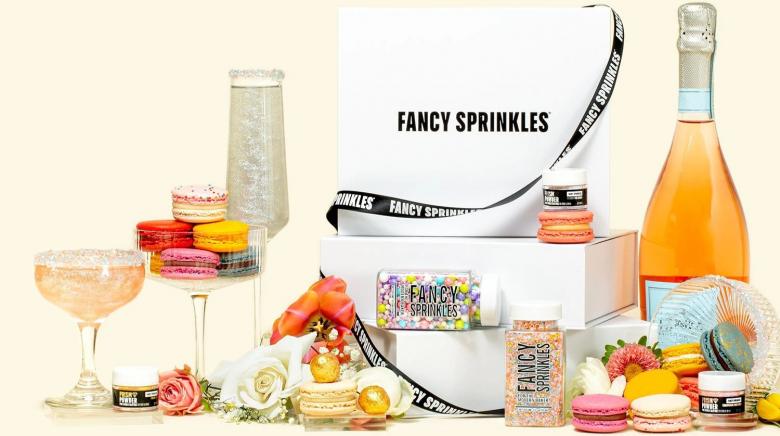 Fancy Sprinkles are a new Holiday cookie, cake, and gingerbread decorating tradition, helping to make the season bright
Every season is a great season for baking, but one season in particular invokes festive memories in the kitchen, baking cookies and sharing the love with family and friends. That's why Fancy Sprinkles doesn't just put any old colored sprinkles in a jar. Their sprinkles, edible glitter, and delicious decorations are carefully blended to balance flavors, colors, shapes, and sparkles, inspiring something magical.
Fancy Sprinkles has so many holiday sprinkles to choose from because they understand that there is more than one way to celebrate the holidays. Every family has unique celebrations wrapped in the warmth of their culture, ethnicity, and history. Special blends of color, flavor, and shine are made to fit with the customs of our ancestors or to inspire new traditions.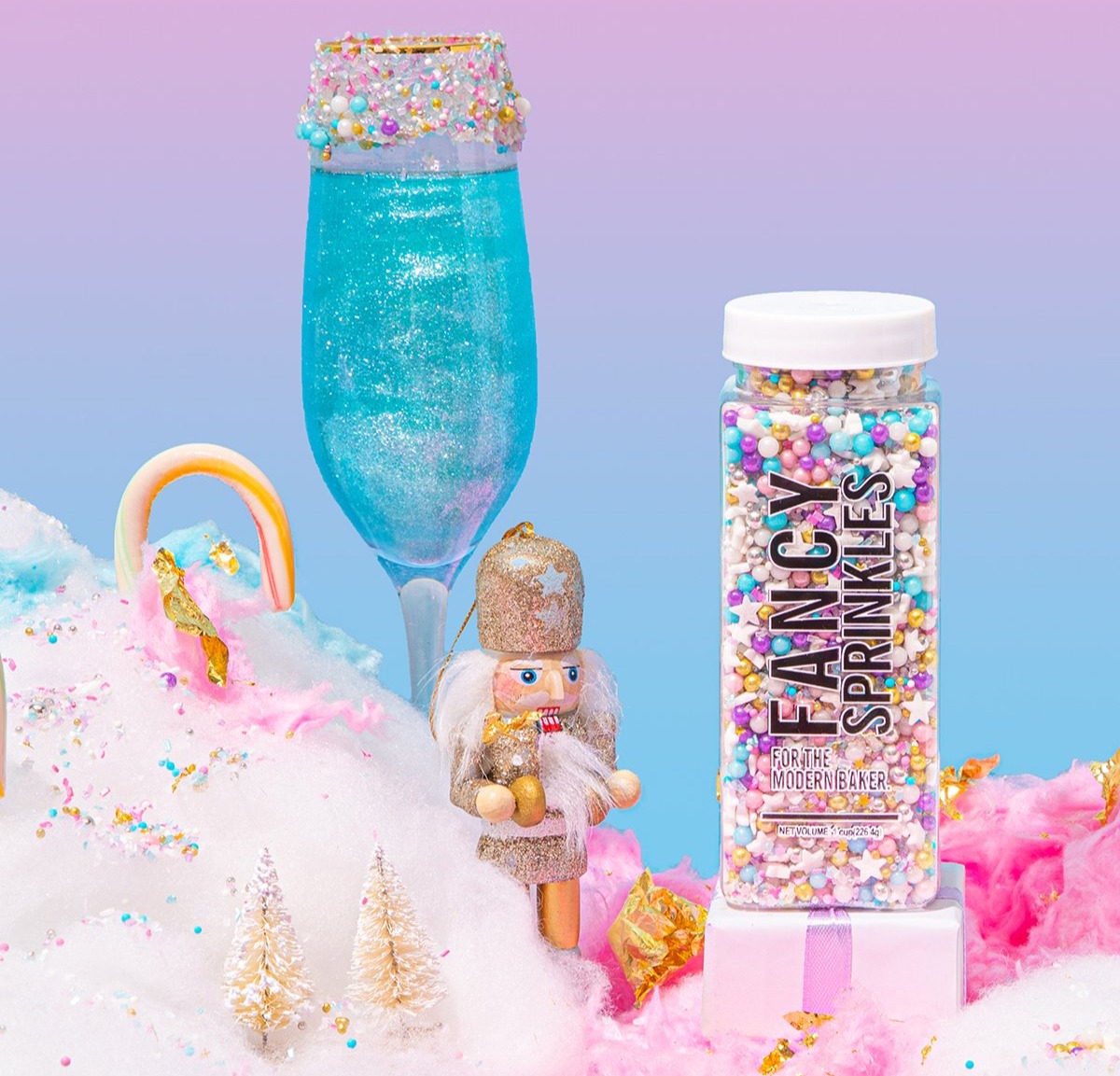 Shop Fancy Sprinkles Holiday Sprinkles
Fancy Sugar Sprinkles for decorating desserts and drinks
Not everyone decorates in the old-fashioned way. And the creative minds at Fancy Sprinkles get that.
Frozen heart sprinkles are cold and beautiful as ice! Shades of purple, blue, turquoise, silver, and white are all mixed together with mini glitter silver stars. The blend is a combination of pearlescent, sparkly sugar crystals and edible glitter stars - all perfect for sprinkling on desserts or rimming the edges of cocktail and champagne glasses.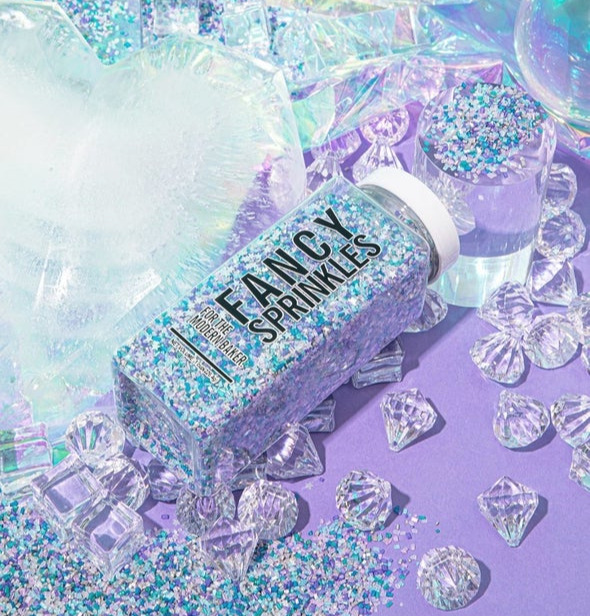 Shop Frozen Heart Fancy Sprinkles
Fancy Sprinkles invites you to try the perfect sprinkles for Santa's cookies, inspired by Santa's most trusted helpers
Are you an Elf on the Shelf fanatic? Do you love the movie Elf? Have you ever wanted to make toys for Santa? The Swirly Twirly Gumdrops blend might be just what you're looking for. These Fancy Sprinkles make an excellent topping for your annual sugar cookies or a classically decorated gingerbread house! The bright pink snowballs, mini marshmallows, teeny tiny Christmas trees, and multicolored gumdrops bring tons of holiday cheer.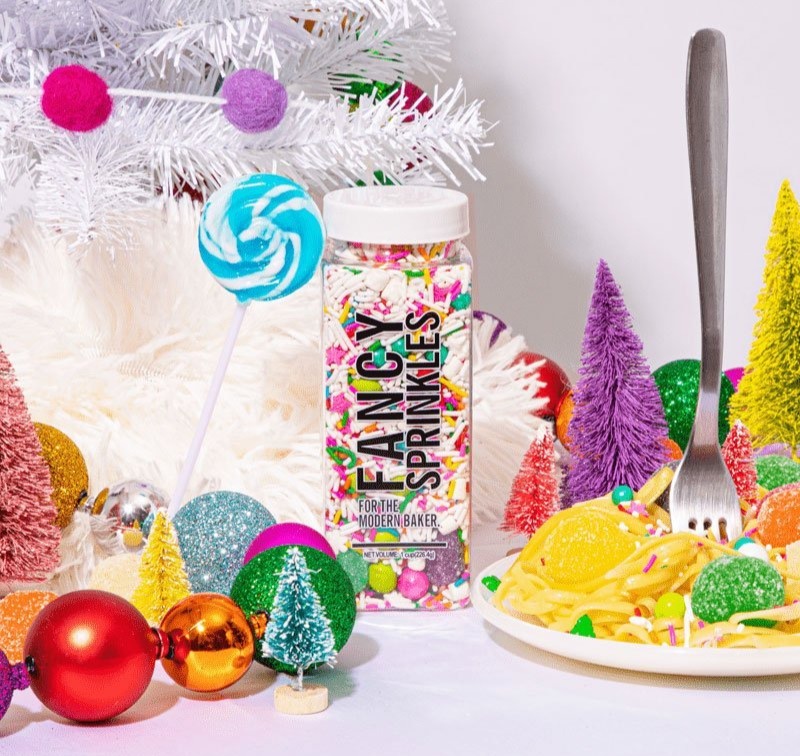 These Grinchy cookie sprinkles will make your heart grow three sizes
Does your family love Christmas, the whole Christmas season? And you love to bake goodies for every reason? "Cindy Lou Who?" may be a great choice for you, even if you're human and not a Who. 
The Cindy Lou Who? blend is an eyeful of delight. Pinks, greens, snowflakes, icy whites, and frosty blues all blend together in delicate vanilla-sugar flavors. They're perfect for cookies, ornaments, or a cute gingerbread village.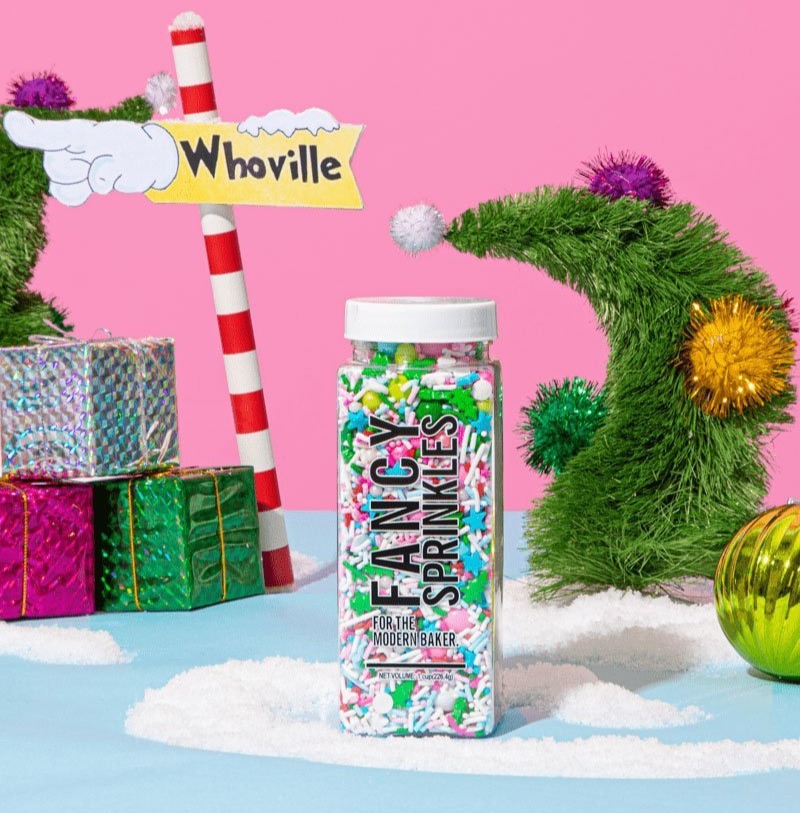 Be the best decorator for your gingerbread man and your gingerbread house with these Fancy Sprinkles in throwback colors
Fancy Sprinkles also has gingerbread house decorating kits so you can sport the most festive house on the block for your gingerbread people. 
The Christmas Classics gingerbread house decorating kit is everything red and green you can imagine, with a little glitz to make it pop. It'll look like the perfect classic cottage or an over-the-top Griswold house. However you choose your sparkles. 
And The Merry Kitsch-Mas kit comes with divine vintage colors and mix-and match sprinkles, perfect for a sparkling, frosted design. Microwaveable candy melt pouches make adhering the little bits easy and add beautiful lines or scrolling to your gingerbread masterpiece.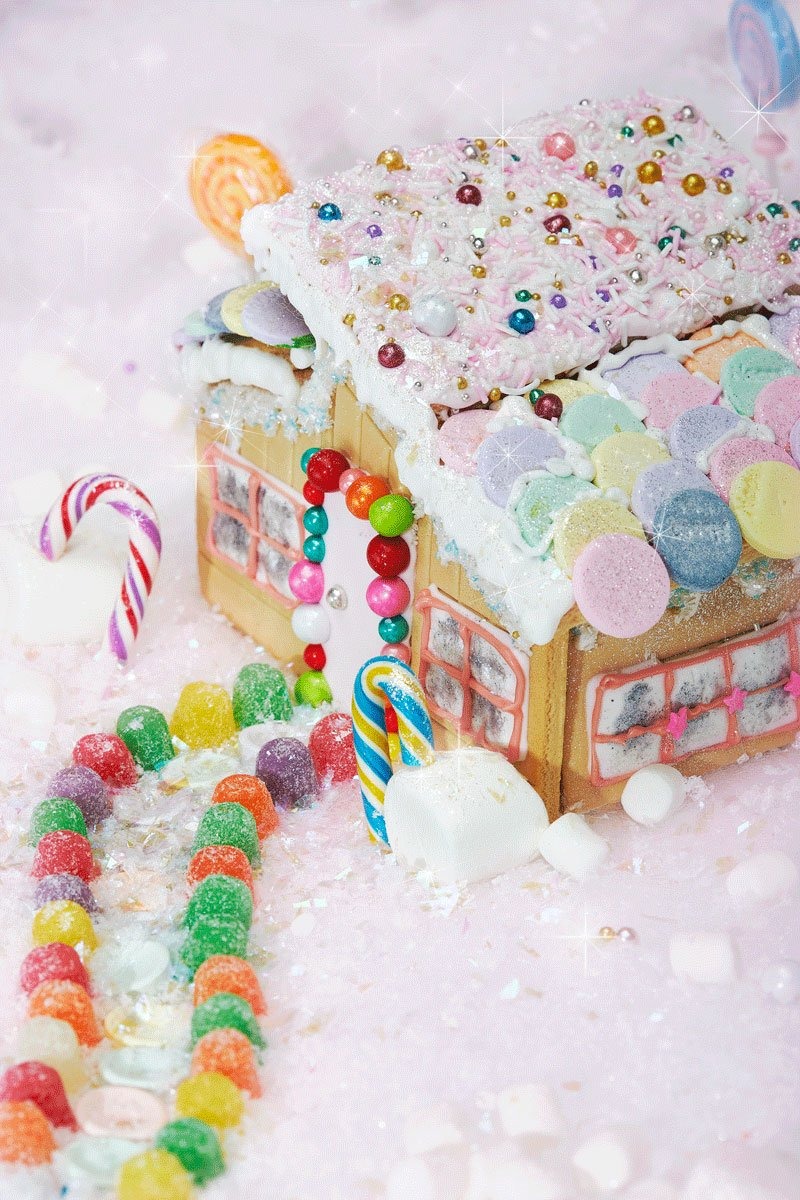 Shop Fancy Sprinkles Merry Kitsch-Mas Gingerbread House kit
If you're in the market for unique baking products, Fancy Sprinkles has you covered
From wedding cakes to cookies, to every treat in between, nothing sets off the wow factor like edible glitter. But Fancy Sprinkles Luster Powder isn't your typical edible glitter. It's a lustrous, shiny powder that doesn't look chunky or clumpy while adding tons of twinkle. 
Set yourself apart from the crowd by trying something shiny and new. You might even get some glitter stuck in Santa's beard!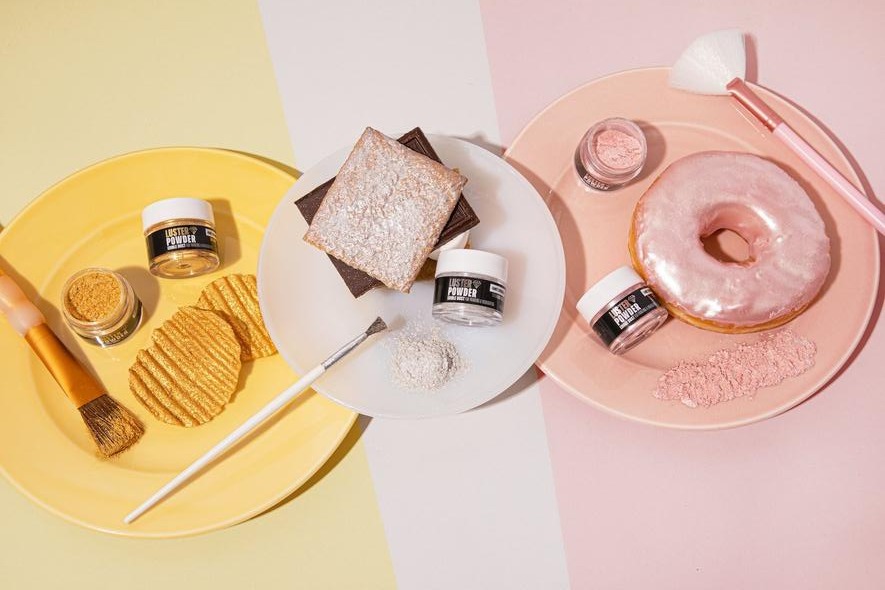 Shop Fancy Sprinkles Luster Powder
Fancy Sprinkles also offers pre-made treats, stocking stuffers, and great holiday gifts
There are several gifts sets available for the holidays this year, perfect for your favorite baker, junior baker, decorator, or cocktail connoisseur. Fancy Sprinkles has everything from silicone molds to sprinkle collections which make fantastic gifts. Hot chocolate bombs and fancy cocoa stirrers make great stocking stuffers, and they're ultra cute and completely perfect for the winter weather.
Gift sets come in all different sizes and blend together your favorite decorative collections. Everything from holiday décor to aprons are included, and the collections also range in price, so just about anyone can afford a Fancy Sprinkles gift. 
You can even give the gift of garnishes. Your favorite bartender will love the prism powder or the cocktail sets. In other words, while the spirits are sold separately, at your local libations shop, Fancy Sprinkles has your glittery garnishes covered.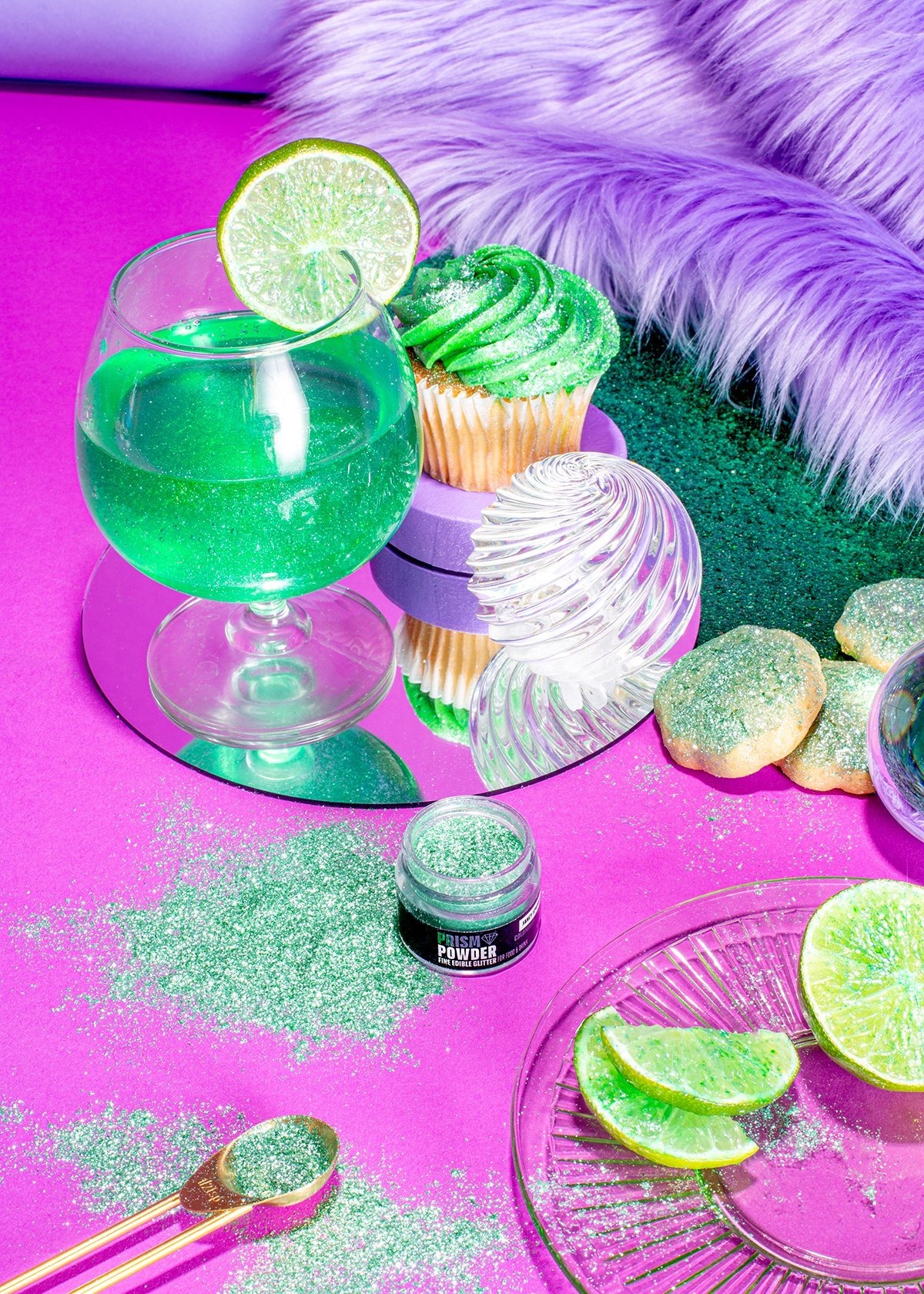 Every day is a holiday at Fancy Sprinkles
Fancy Sprinkles was founded in 2016 by Lisa Stelly. This California based company is run by a  young and dynamic team that prides itself on being a diverse and inclusive company that creates imaginative, colorful and fun baking decoration. 

Fancy Sprinkles subscription sets and bulk products are available online for avid home bakers and professional treat purveyor. They have tons of molds, candies, glitter, and essentials to choose from for any occasion all year round. The website provides products for every aspect of food decoration.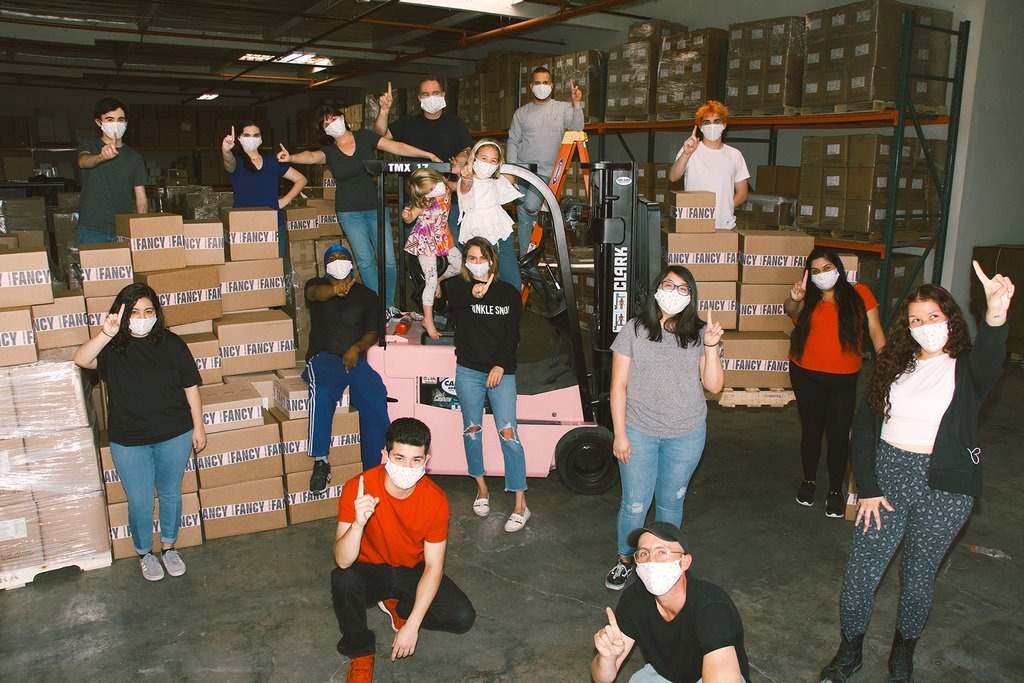 Shipping & Delivery
All US orders over $50 after tax and discounts are eligible for free delivery. At this time, shipping is not yet available outside the US. Orders are generally processed within 2 days and shipped within 4-6 business days. Refer to the SHIPPING page for more details.