Get your gourmet cheese fix from Bedford Cheese Shop in New York City
Over a hundred types of cheeses, fancy charcuterie boards and cheese platters, and edible gift baskets make Bedford Cheese Shop a must-try fromagerie in NYC.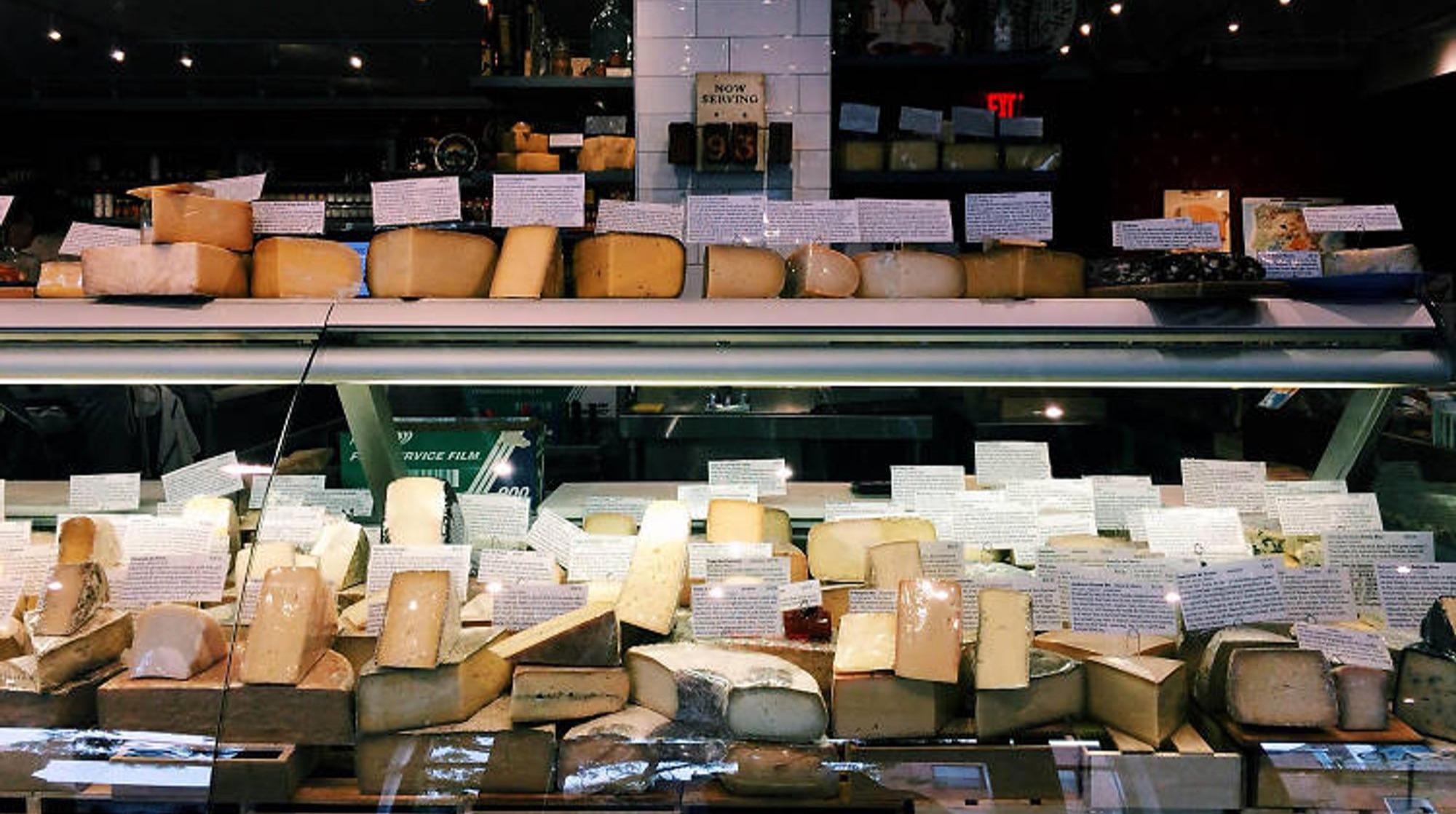 For many people, cheese is considered an essential. We pour it over tortilla chips and call it nachos. Melted cheese is enjoyed on garlic bread, pizza, and macaroni and cheese. Many of us enjoy cheese stuffed inside hamburger patties, chicken breast, or jalapeno poppers. Some of us dip our soft pretzels and breadsticks in a warm cheese sauce or get our cheese craving from warm broccoli cheese soup. We opt for sliced cheese on sandwiches and inside our salads. We're even known to eat a slice of cheese just 'cause or even pair it with a cracker and a glass of wine. And if you're a cheese lover, too, like the bulk majority of us, then you're going to be cheesing over Bedford Cheese Shop in New York City, NY.
Bedford Cheese Shop has over 150 cheeses from 20 countries
If a business is going to refer to themselves as a cheese shop, then they better offer your favorite cheeses. They also should have more than cheddar, swiss, parmesan, and other basic cheese we can find in any ole grocery store. You bet that Bedford Cheese Shop does with their selection of over 150 varieties of cheeses, some of which are domestic and many of which are from international origins.
This New York cheese company offers exquisite cheeses that you might have never eaten, seen, or even heard of before. Some of their unique selection includes Verano, made from sheep's milk; a tequila- and habanero-infused cheddar; a three-milk blue cheese; Jumi Cirone, a Switzerland-imported cheese that offers malty caramel notes; and a pecorino cheese for all the truffle lovers out there. The options will both have your head spinning and your tongue watering at the same time!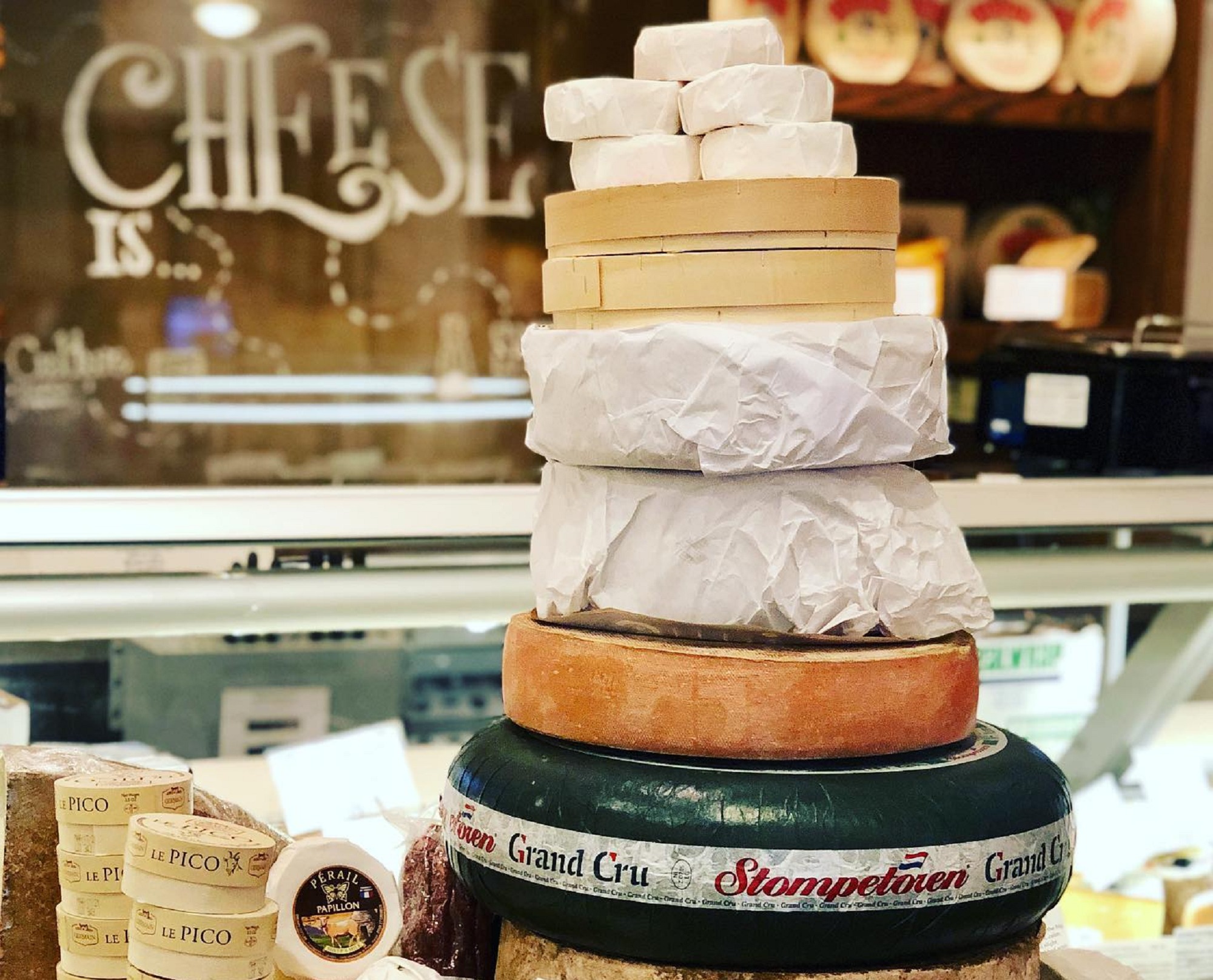 You can expect to find varieties of cheeses that are great for anything from pairing with your favorite alcoholic beverage to using to whip up the perfect cheesy dish. No matter what type of cheese you're looking for or what you need it for, you can count on Bedford Cheese Shop to have something that will catch your attention.
Perfect platters & edible gift baskets and more
Bedford Cheese Shop doesn't just sell cheeses; they're also great to turn to for your catering needs. Complex charcuterie boards crafted with a selection of meats and other accompaniments, an antipasto platter perfect alongside an Italian meal, and a tray of Bedford's signature sandwiches are great for parties and other gatherings.
Or if it's someone's birthday, graduation, or other special occasion, Bedford can deliver a beautiful gift basket comprised of edible goodies like chocolate, crackers, jam, cheese, pickles, and popcorn. Or if you're buying something for a meat lover, consider Bedford Cheese Shop's The Meat Lover gift basket that features beef jerky, salami, chorizo, three varieties of cheeses, hot sauce, mustard, and other delectable items.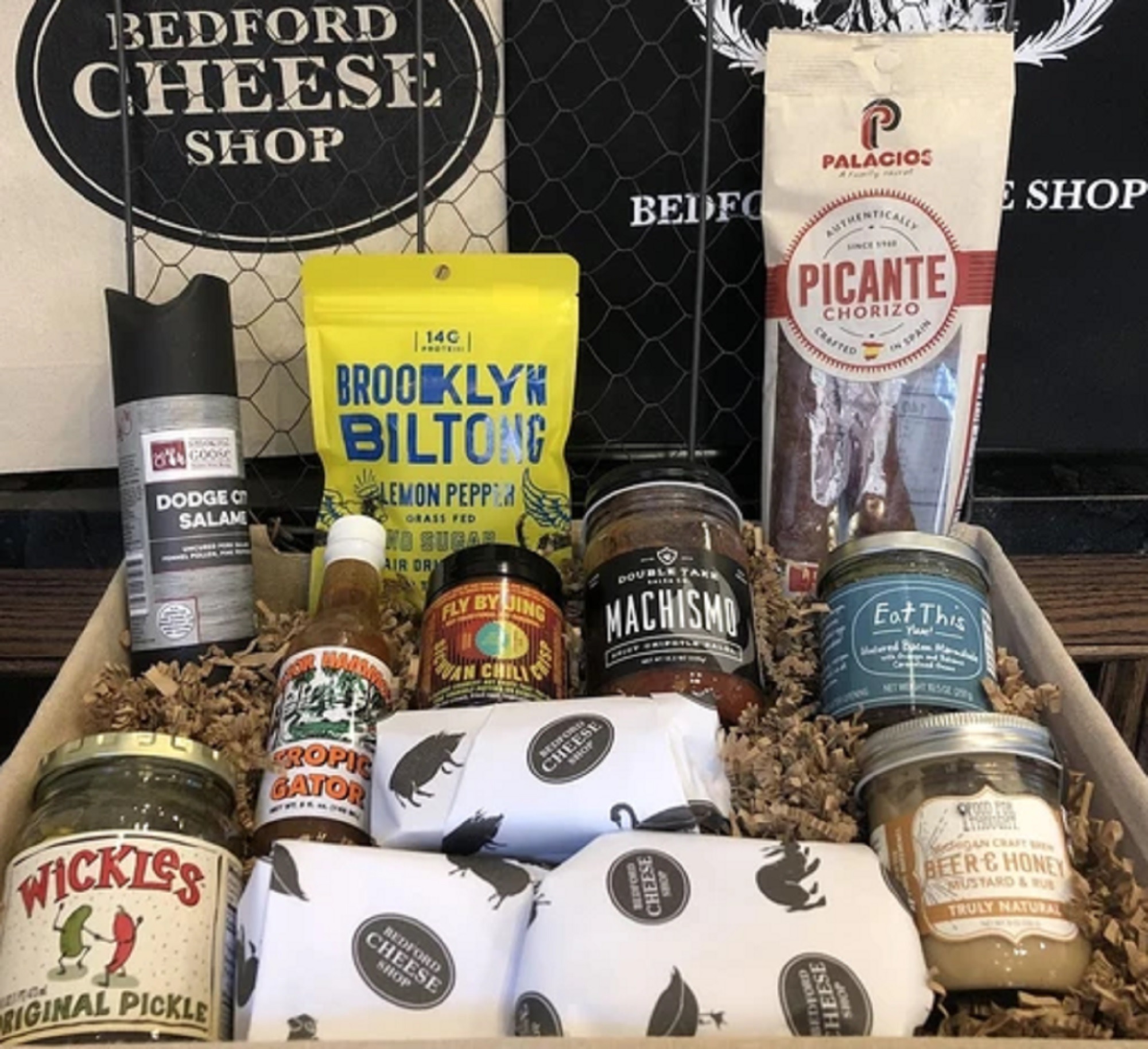 Apart from gift baskets and platters, this cheese store also has a full restaurant menu for residents and tourists in the area. Breakfast burritos, avocado toast, fresh salads and sandwiches, and a hot pretzel with mustard are just some of the things they offer.
Your new favorite New York cheesemongers
You know Bedford Cheese Shop sells that good cheese. You're also aware that they have a lovely selection of catering and menu items. But who's behind this New York fromagerie?
Bedford Cheese Shop started its roots in Williamsburg, Brooklyn in 2003 by Jason Scherr and Jason Jefferies who wanted to bring their love of cheese to the hip New York neighborhood. 9 years later, the cheese shop gained a second location in Manhattan.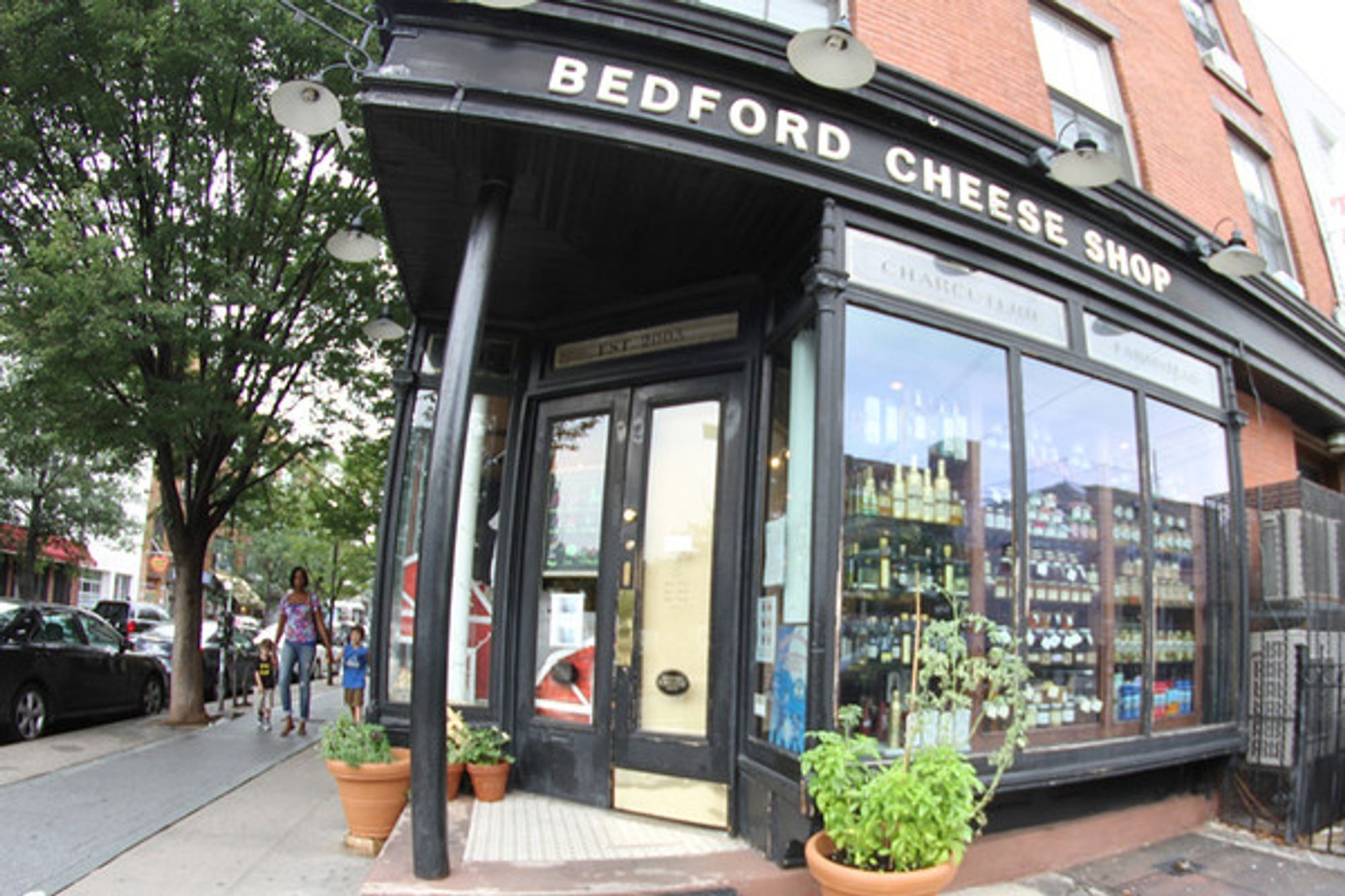 Today, Bedford only operates out of Gramercy Park. However, there's no doubt that Scherr, Jefferies, and their co-owners, Christina Earle and Samantha Fantauzzi, have a love for all things cheese and specialty foods, educating customers about the origins and traditions behind their products, and keeping old cheese-making traditions alive. Passion is persistent at Bedford Cheese Shop among each owner, co-owner, and cheesemonger.
And not to worry: you don't have to be within Gramercy Park to enjoy Bedford Cheese Shop. If you can't swing by the shop and are too far for DoorDash or Caviar delivery, not to worry. The company can also ship some of their products nationally. Shop now from Bedford's website to discover what goodies can be delivered to your United States home address.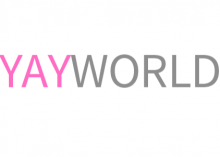 Discover Local Brands & Businesses