Amp up your outfit with polymer clay jewelry by Clay & Water Jewelry Co. in Baxley GA
Clay & Water Jewelry Co. sells handmade clay earrings and necklaces in Baxley, Georgia and online. The company offers unique lightweight jewelry for any occasion.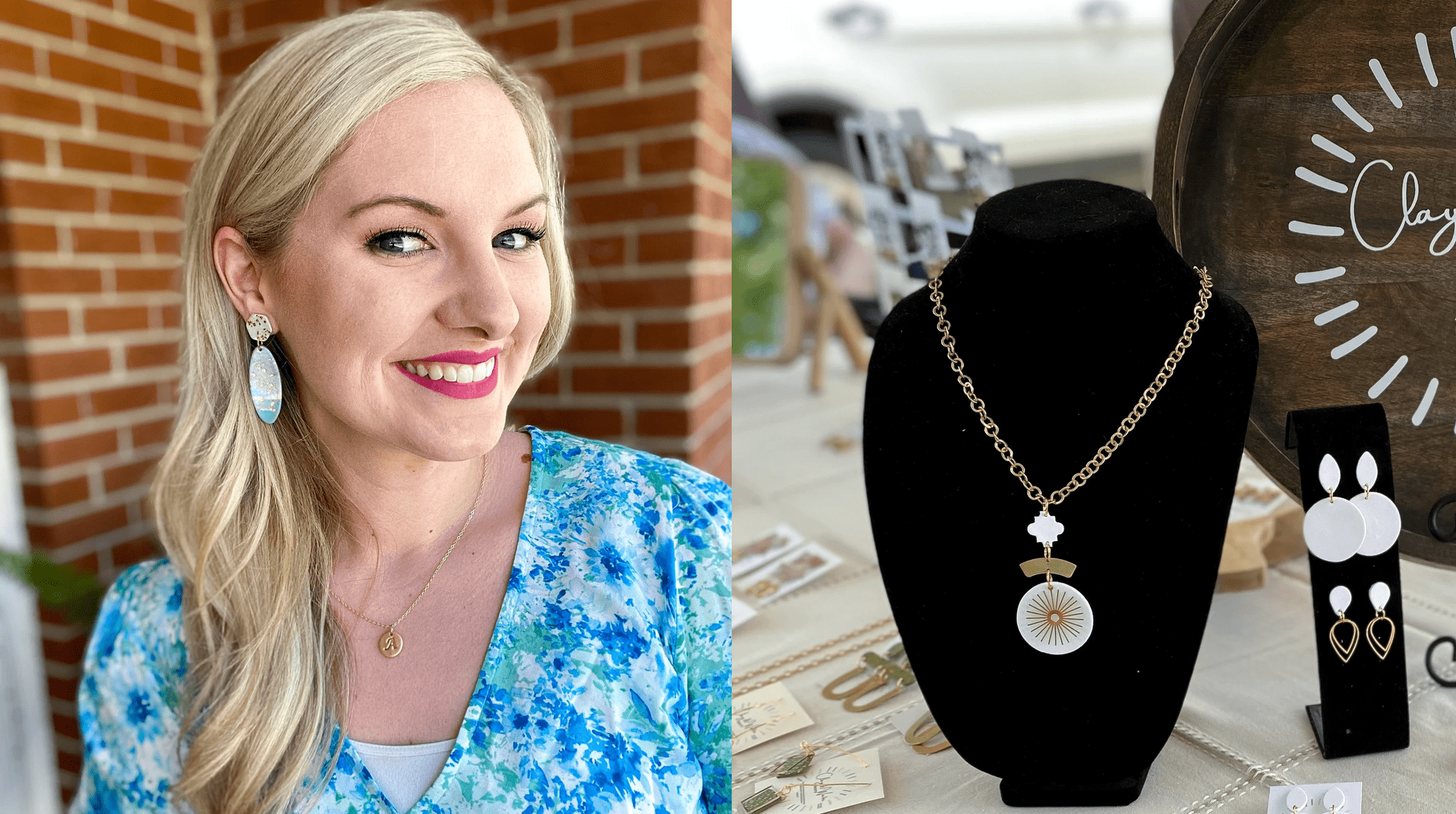 There's something special about shopping around and finding a piece of jewelry that's so "you." You might find that this piece of jewelry adequately reflects your personality. Or, your eyes might have gravitated towards it simply because the color of it popped out, or you came to the realization that this piece of jewelry would pair perfectly with a garment you own. It's not everyday that you're on the hunt for jewelry and find the perfect addition to accessorize with your daily wear. It's not always easy finding jewelry you love, let alone, feel comfortable wearing.
Clay & Water Jewelry Co. in Baxley, Georgia, however, makes it simple to find a pair of earrings or a necklace that suits you best. Owner and jewelry maker, Ashton Lovett, features various styles and color schemes in her handmade polymer clay jewelry for jewelry lovers of every age. From bi-colored ombre cross earrings, to rainbow geometric hoops that scream the 80s, to conservative necklaces with brass accents, she has something anyone would love.
Ashton
puts love into her
 homemade jewelry in Baxley, GA
Clay & Water Jewelry Co. isn't just another mediocre, generic jewelry business. Of course, other polymer clay jewelry businesses exist out there other than Clay & Water Jewelry Co. in Baxley, Georgia. However, what makes Aston's company different is her careful touch. Rather than mass-producing her jewelry, Ashton carefully crafts each one of her products individually with quality in mind to ensure her customers are left satisfied. If Ashton wouldn't wear it herself, she wouldn't sell it to a customer. It shows in her work as her jewelry is neat, refined, and unique.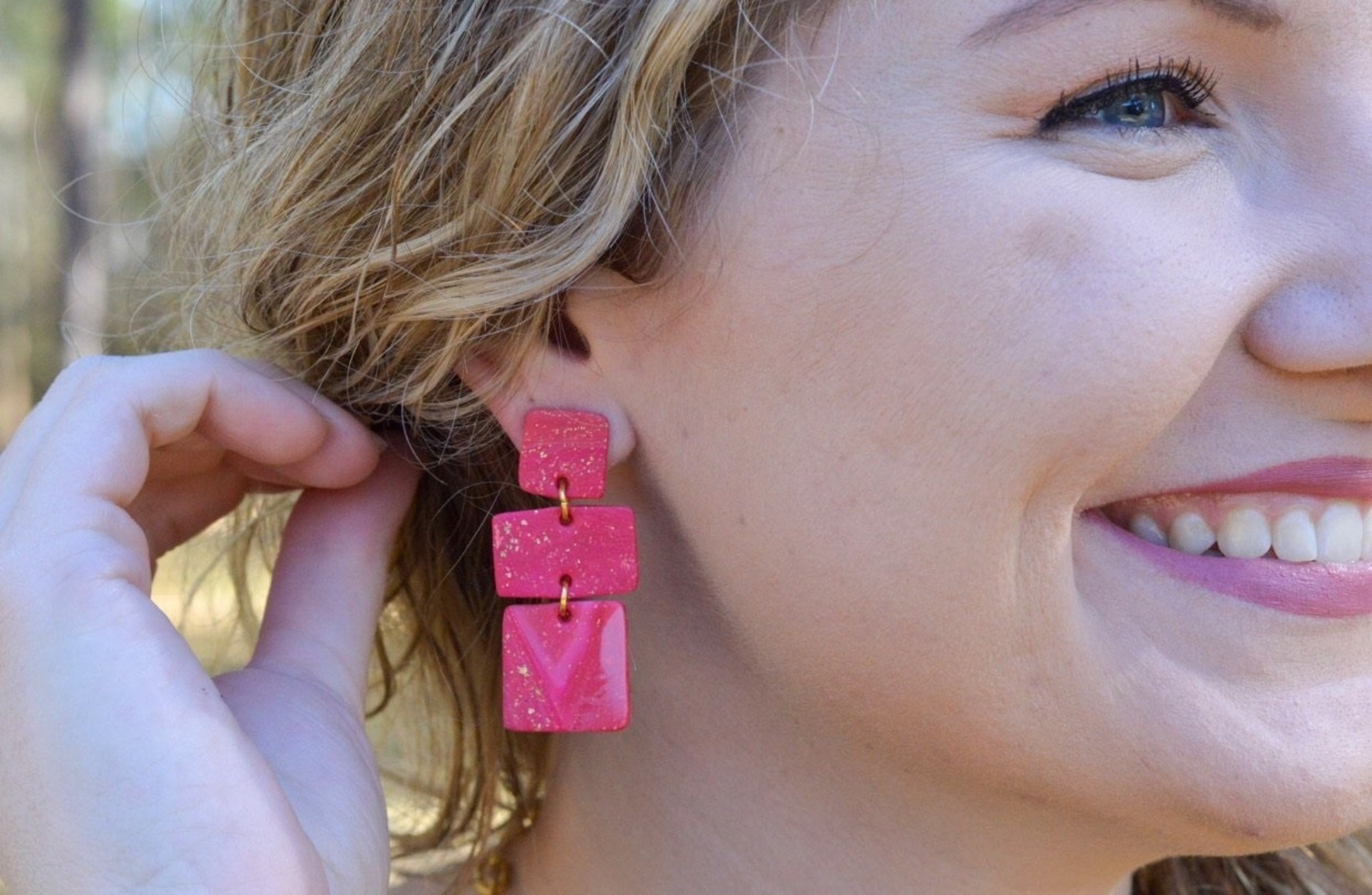 The Peggy Collection - Hot Pink Squares
Quality is important to Ashton. She is happy to repair or send new product if orders get damaged in the mail. While Ashton hand packages each order to ensure a safe delivery, sometimes stuff happens during shipment that is out of her control, but as a business owner, she wants nothing more than to ensure a satisfied customer. If that isn't love, then I don't know what is!
The symbolic meaning behind Clay & Water Jewelry Co.
But what exactly does Clay & Water Jewelry Co. mean, you might be wondering? There's symbolism behind this Baxley jewelry business that implies to us that Ashton is a business owner who is truly passionate about what she does.
Ashton mentions that the name of her business was inspired by the Bible. She explains that clay and water, which are the main materials she uses to create her jewelry, are also the materials that God uses to make miracles happen. "Adam was literally created from the dirt and clay. Jesus used water to baptize people, heal people, and transform people's lives," says Ashton. Thus, Ashton uses the Bible verse, 2 Corinthians 4:7, as her business's motto: "But we have this treasure in jars of clay to show that this all-surpassing power is from God and not from us." The passion for jewelry-making and her faith merged perfectly in the creation of this locally-owned clay jewelry business.
Clay & Water Jewelry Co. didn't initially start as a business
It might seem like Ashton created Clay & Water Jewelry Co. with the objective to create a successful jewelry company. However, Ashton's business wasn't supposed to end up being a business. In the beginning, she tells us it began as a "quarantine hobby" and nothing more.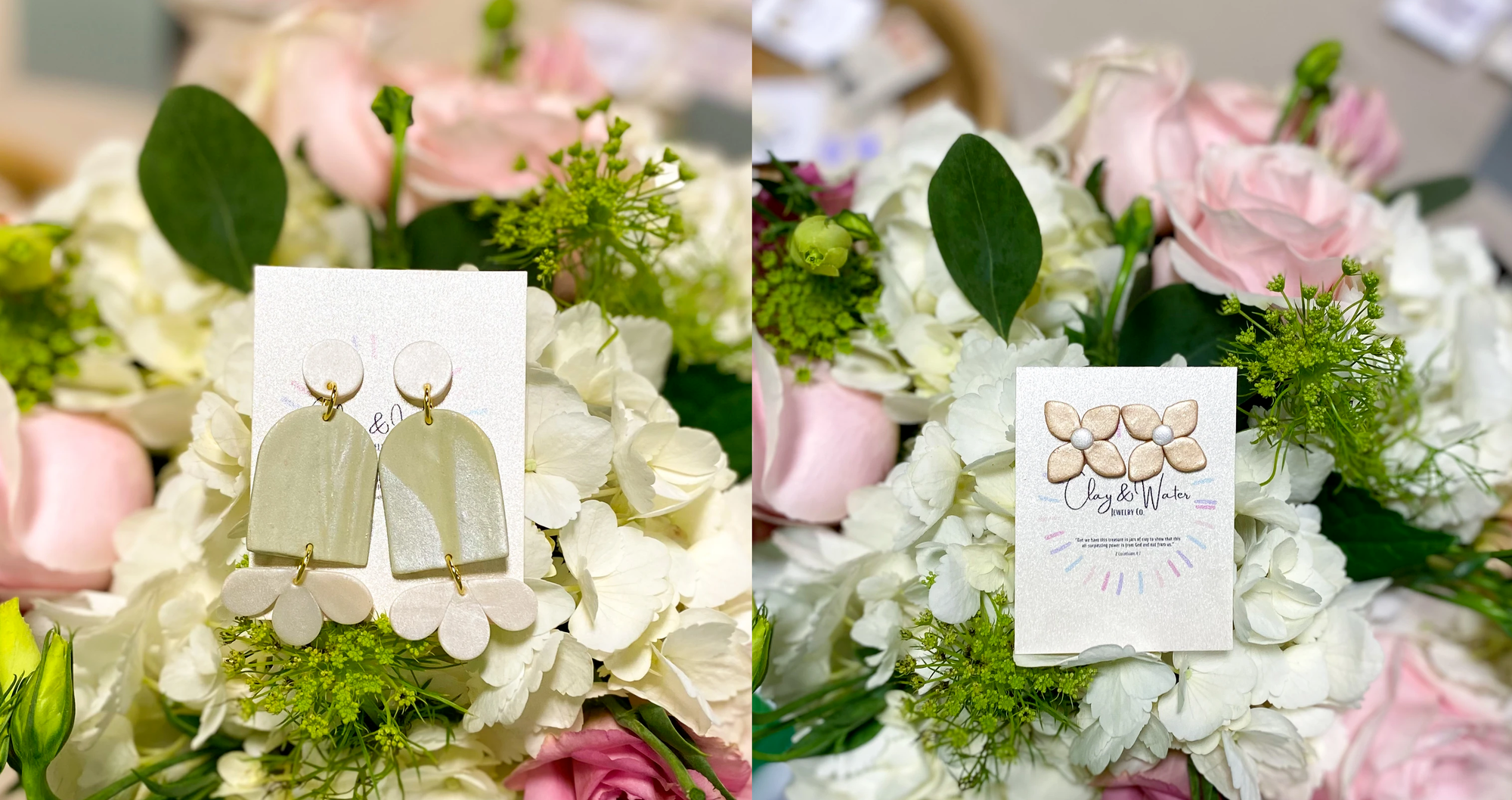 December of 2020, Ashton was creating handmade clay jewelry for loved ones around Christmastime to give as gifts. It just so happened that she was really good at making the jewelry and even fell in love with the entire process. After creating the gifts for her family and friends, she realized that she was not done; she needed to spread her beautiful creations with the Baxley, GA community and beyond. She also wanted to create a positive platform to spread the word of Jesus. And that's when Clay & Water Jewelry Co., a home-based business, came into the picture. (We're glad she made the decision she did!)
The Thomasville Collection - Green PetalsThe Thomasville Collection - Flower Studs
Buy Ashton's homemade clay earrings and necklaces online
If you're ready to introduce some homemade, non-toxic clay polymer jewelry into your accessory collection, you know exactly who to turn to. Those in or around Baxley, Georgia can buy directly from Ashton whenever she sets up a booth at events. (Follow her Instagram page to see where she'll be at next.) She also has pick-up available at her Baxley home.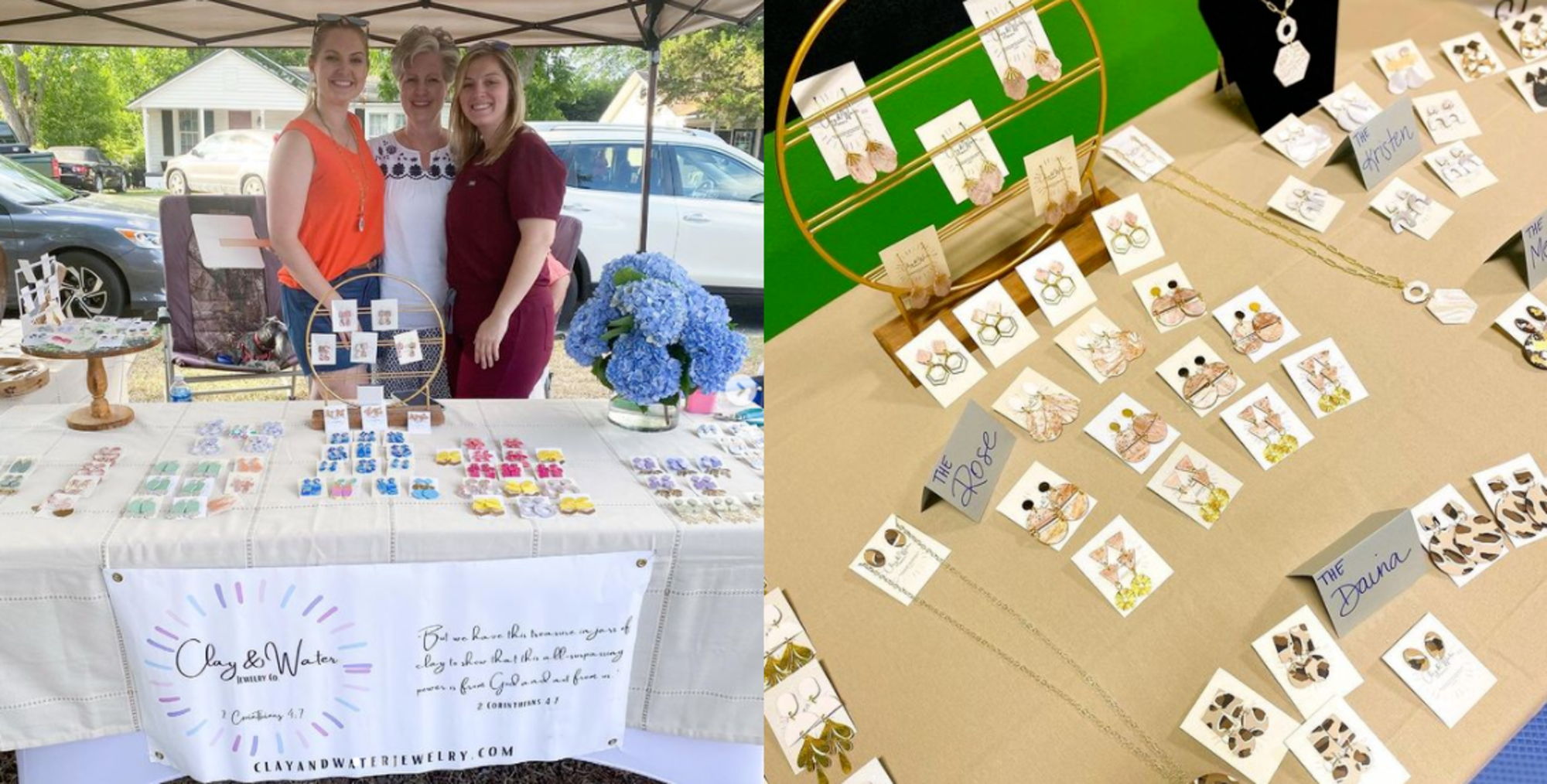 If you're a non-local or aren't able to make it in person to meet with Ashton, Clay & Water Jewelry Co. also offers an online shopping option. Scope this local Baxley, GA business on their website any day, anytime to find a piece that speaks to you or a loved one you're buying a gift for. Click the "Jewelry in Stock" link to see what Ashton currently has available. Keep an eye on her website or Instagram page for seasonal jewelry! She has some fun pieces around the holidays.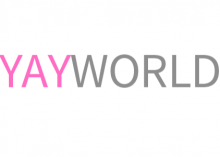 Discover Local Brands & Businesses