Turn heads with hip women's clothing from Ooh La La in Fresno County
From adorable, work-appropriate dresses to flirty tops and fun accessories, Ooh La La is a boutique in Fresno County that has it all when it comes to women's clothing.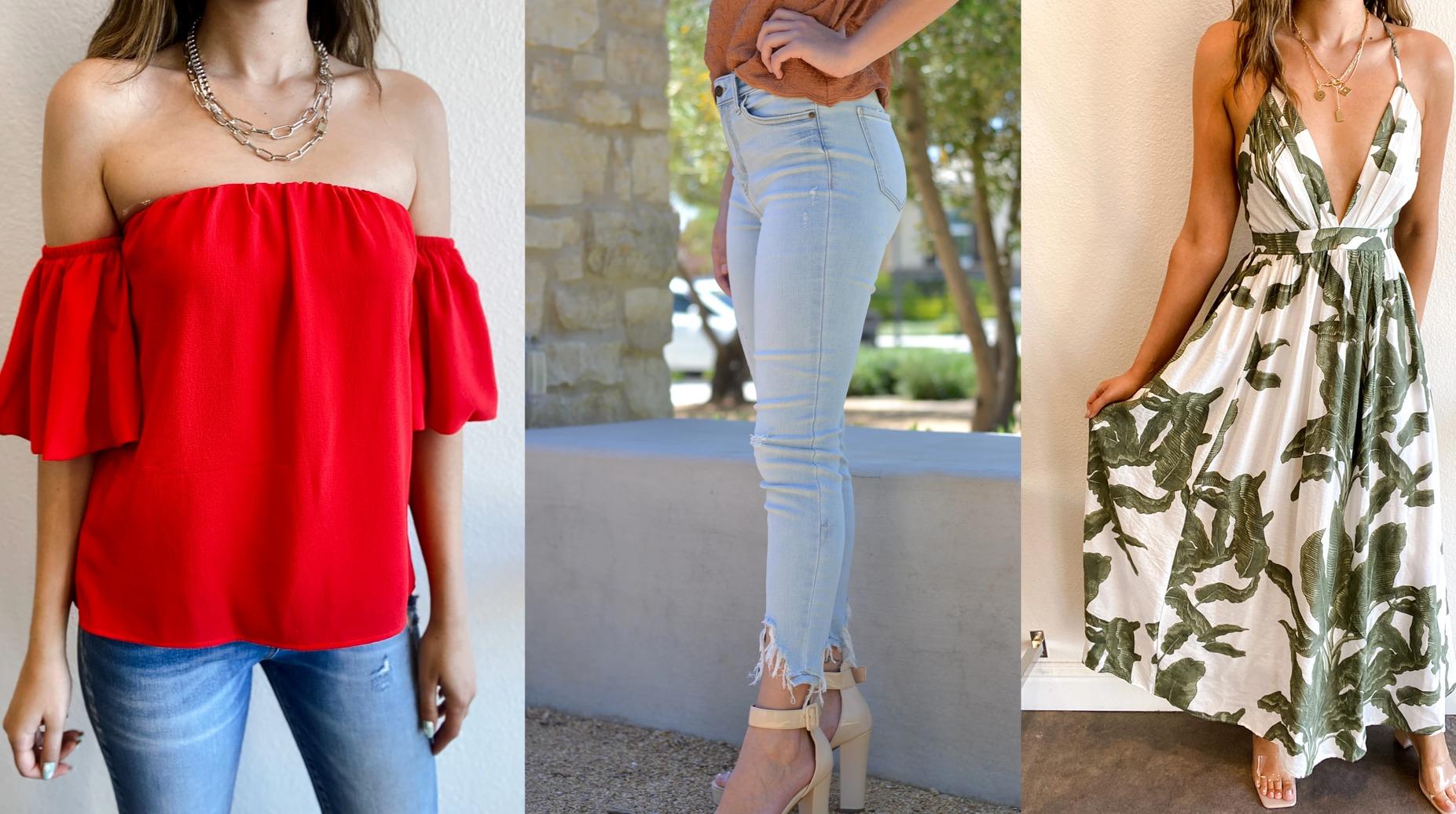 Any woman who's picky with what they wear knows how difficult it can be to find cute clothing on a budget. It seems like the big box stores completely lookover what's fashionable and instead mainly offer the "meh" garments like a bland pencil dress; basic black leggings; blue jeans with tiny rips in the knees; or a striped tank top. Are you yawning yet?
So, you then might head on over to Amazon and find cute women's clothing for a low cost, only to discover that the shipping either takes weeks, or the quality of the product is lacking. You get what you pay for but still feel cheated. That's when you drag your feet to the nearest boutique in Fresno County to see if there's anything you're interested in. But before you walk into any boutique, take a recommendation: Ooh La La in the Fresno area.
Ooh La La in Fresno County has hundreds of options on a dime
Many boutiques offer a lot of products, but if you want your options to be as open as possible, Ooh La La has a very wide selection. We're talking, hundred of different clothing items and accessories! You won't want to walk away from this store with empty hands due to the massive variety of options all around you.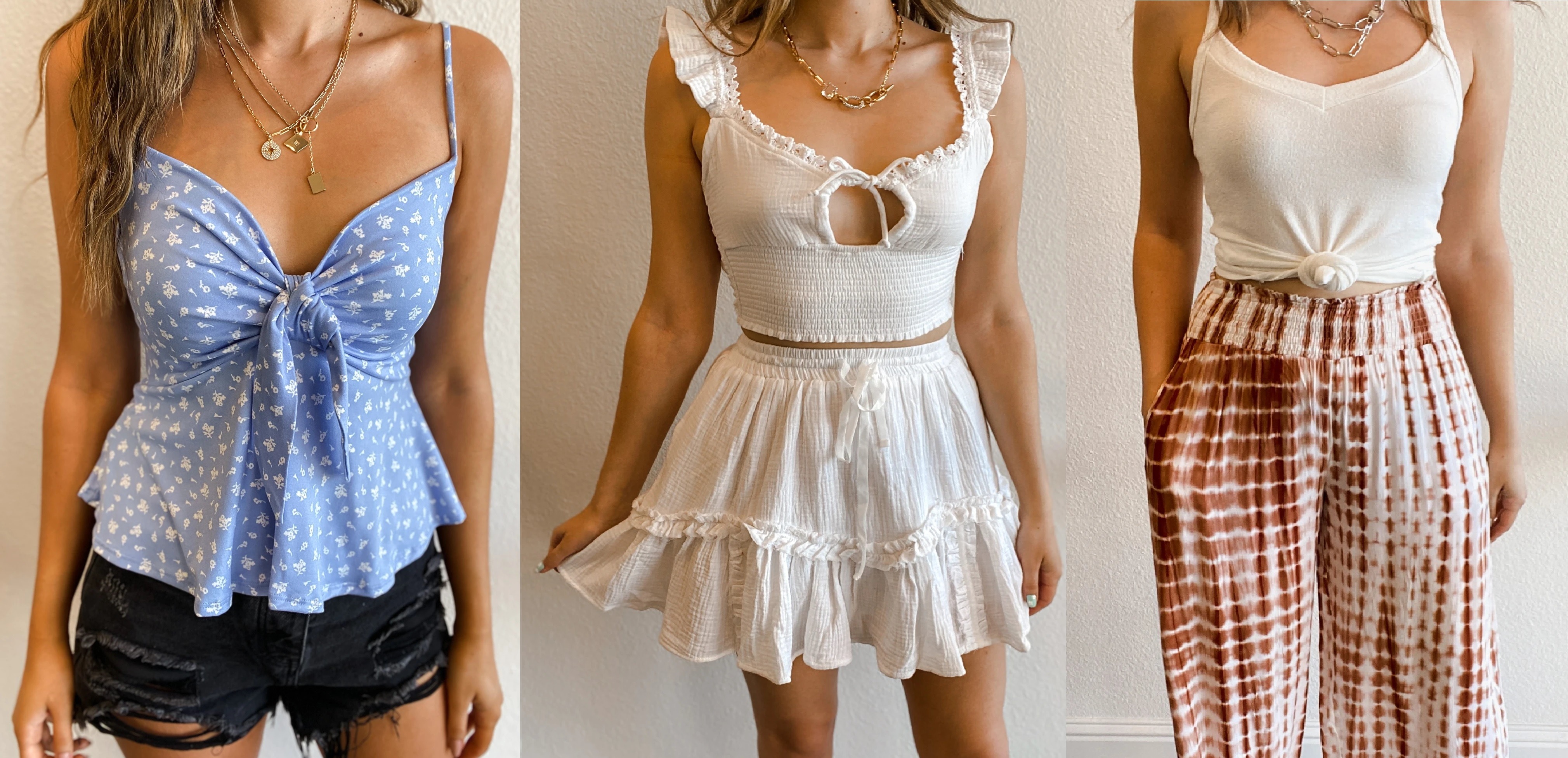 You might be thinking in your head, "Well, all stores offer hundreds of products." However, what makes Ooh La La stand out from their big box counterparts is the fact that they don't just stick to one style or offer clothing for a specific type of woman; they know how to switch it up. You can find edgy items like an animal-printed cami with a cut-out back or flowy palazzo pants with slit along the legs for a little tease. You can also find something sleek like a black bodycon skirt, a one-shoulder midi dress, or vertically-striped wide-legged pants in a classic black-and-white color-duo. You can find both "younger," more modern, and more unique as well as more conservative, semi-traditional, and more simplistic items within the walls of this boutique.
All in all, there's something for every woman of every taste, style, and preference. Whether you have a difficult time finding clothing that suits your personality or aren't sure exactly what you need to amp up your wardrobe, Ooh La La has something you might want to make apart of your closet today (and without having to spend a fortune!).
Dress to impress for any occasion thanks to Fresno's Ooh La La
From casual graphic tees and denim pants to summer-ready rompers and pretty jewelry pieces, this small business has plenty of items to pair together for your next event, gathering, work or school day, or every day outing. Go casual, go flirty, or even go semi-formal.
One of my personal favorite sophisticated items that Ooh La La currently has in stock is their Snake Slouchy One Shoulder Dress. This piece is appropriate for a Friday night out in town with the girls or on a semi-formal dinner date. It has a length above the knees without being too short and allows one of your shoulders to play peek-a-boo for some added flirtiness. The snake skin pattern on this dress is perfect for those feeling a little wild or more rebellious than usual. Dress it up more with Ooh La La's Nora Three Band Tan Sandal, or dress it down with their Gemini Black Toe Ring Slip-On Sandal.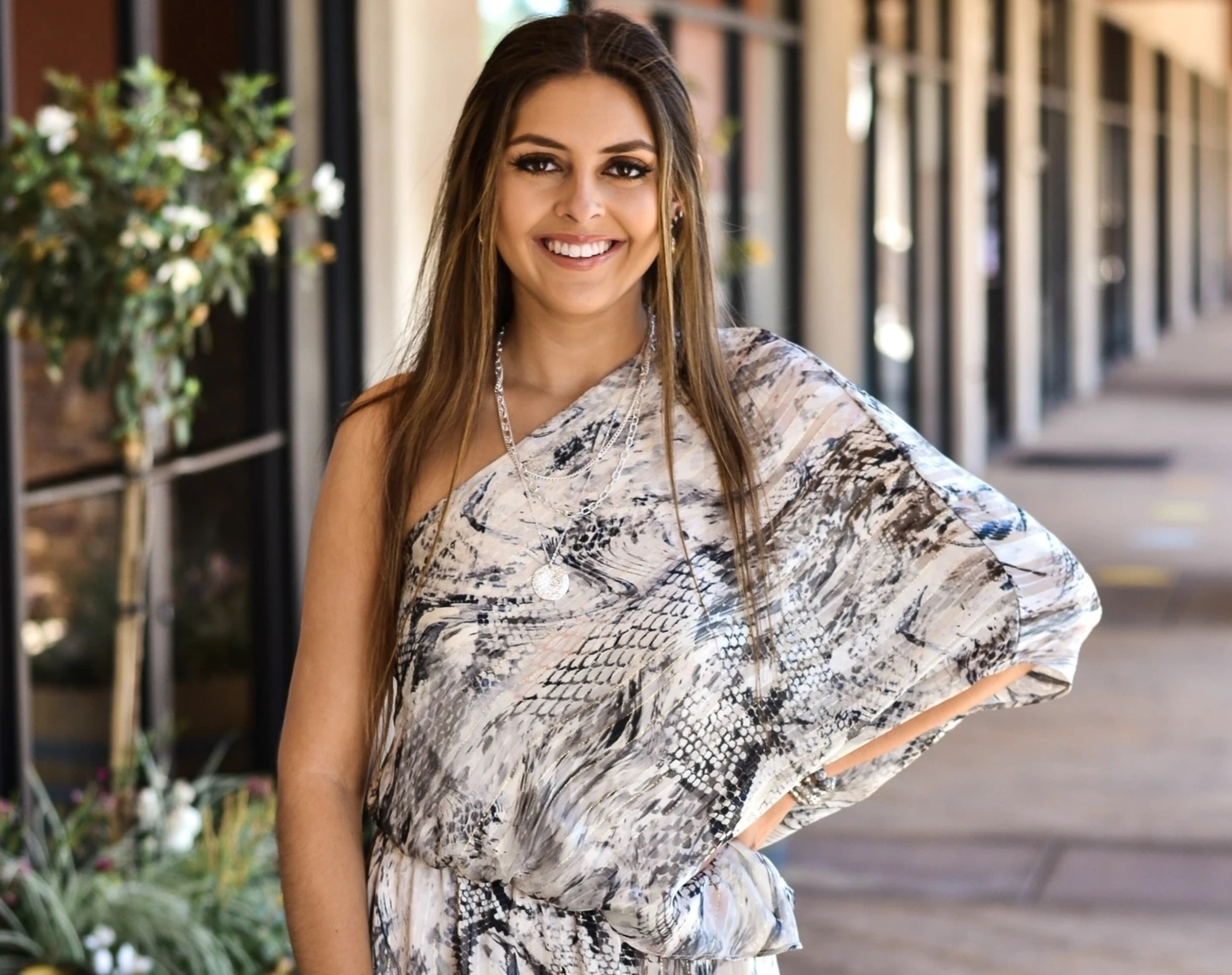 But if you're into more laid-back fashion like I am, you might feel more comfortable in Ooh La La's Oversize Off the Shoulder Knit Top paired with their Hazel High Rise Shorts or Bella Super High Rise Skinny Ankle Distressed Light Wash pants. Top this comfy shirt and shorts or skinny jeans pairing off with Ooh La La's Wide Brim Panama Hat if you want to shake your 'fit up a bit. Their Coin Multiple Chain Necklace in the color gold would be another fun addition to this particular outfit.
There are just so many options to pick among and different, creative outfit combinations you can come up with, with Ooh La La's selection.
Ooh La La boutique is in Fresno and Clovis CA (and online)
You see pictures of their products, and now you've got to know where to get their stuff. Luckily, you can shop at Ooh La La in two different cities.
Two sisters with an eye for fashion originally opened Ooh La La in Clovis, CA in March of 2007. A few years later, they opened their doors in Fresno, CA as well. Two Ooh La La locations means double the fun!
Over the years, this Fresno County boutique has made a positive mark on fashion-loving locals. For over a decade, the small business has earned the title of "Best Boutique," honored by the Fresno Bee People's Choice Award, due to popular vote.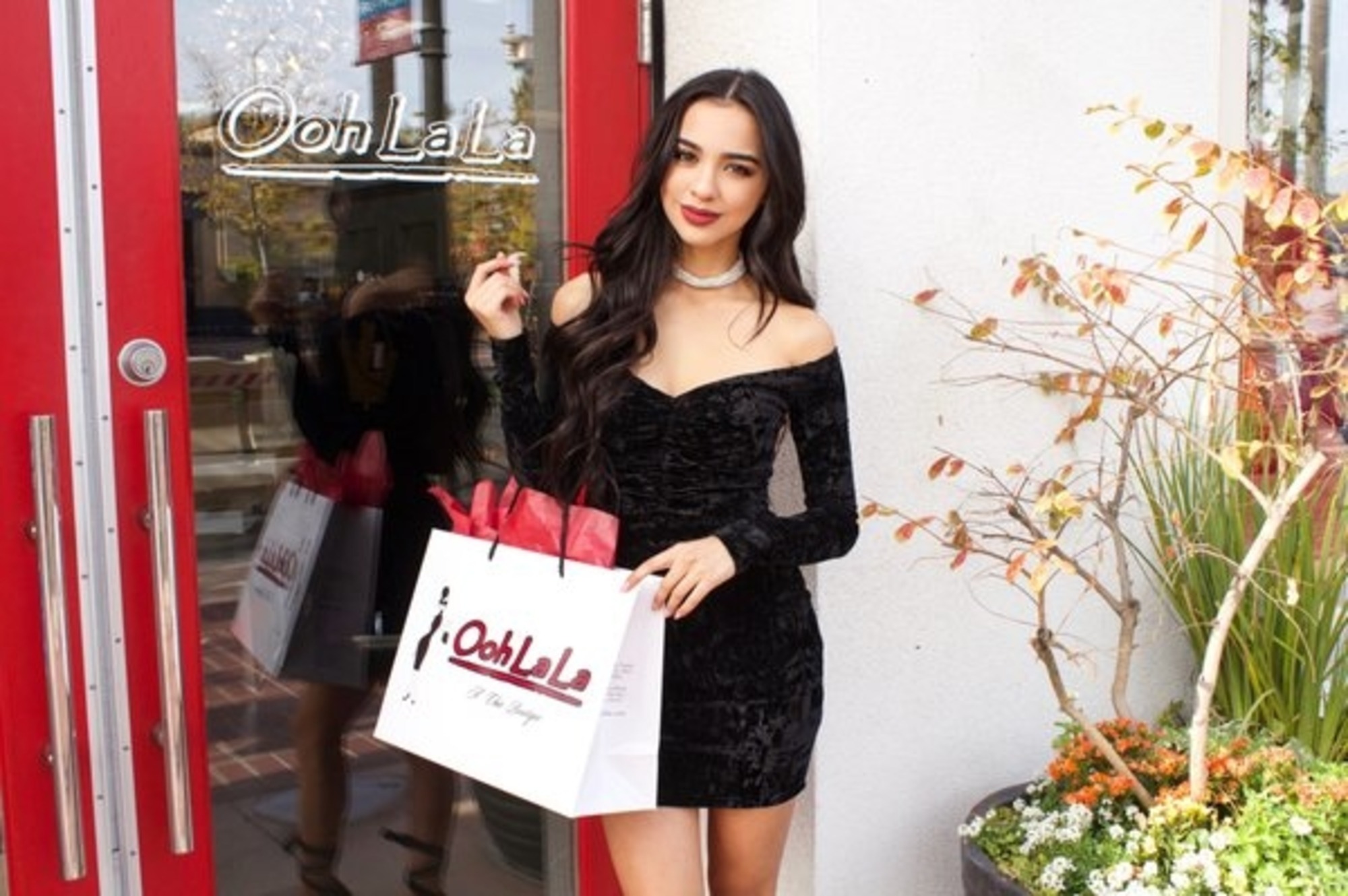 Support from the community has not only made it possible for Ooh La La to house two storefronts but also offer an online shopping platform for a convenient shopping experience. If you aren't local, can't make it to either of their locations during their business hours, or simply prefer to shop online, head on over to their website for a hefty selection of women's clothing and accessories that can be picked up via curbside or delivered for a $5 flat rate. If you don't happen to see what you want or need just yet, keep an eye on their Instagram page for hot, new arrivals and upcoming sales.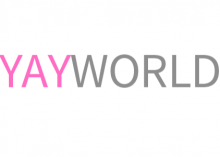 Discover Local Brands & Businesses